Infidelity: an act of having sex with someone who is not your husband, wife, or regular sexual partner. Many say it is a disease and I agree, why else there would be a term called Serial Cheater. With the advancement of technology, we have learned many ways to cheat on our partners. Stalking has become a regular part of our lives and the definition of privacy has changed. Some people are smart cheaters (not that it is a good thing) that's how they away almost every single time. But, technology has made us so dumb that we get caught without even realizing that we are falling into our own trap. Take these idiots for an instance :
1. This is a classic example why you should check who you are texting. Thank god we have Whatsapp with pictures these days.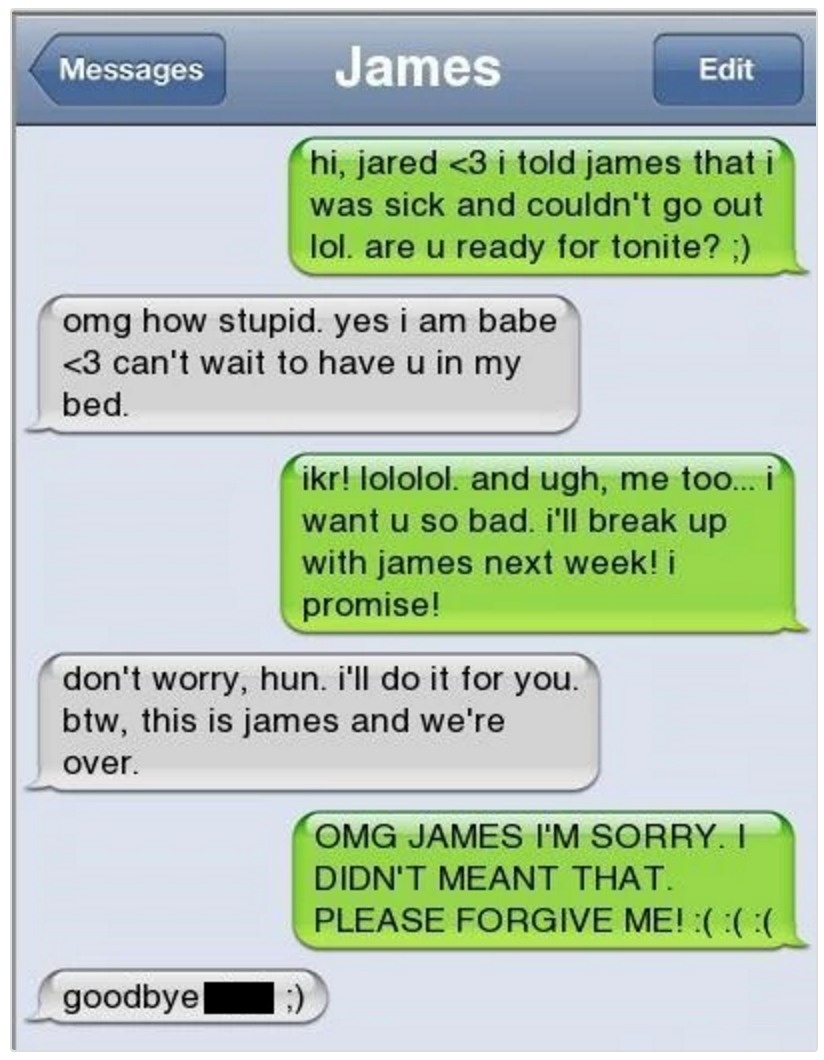 2. This is why I always ask specific questions. Like they say, Don't ask the questions if you can't handle the answer.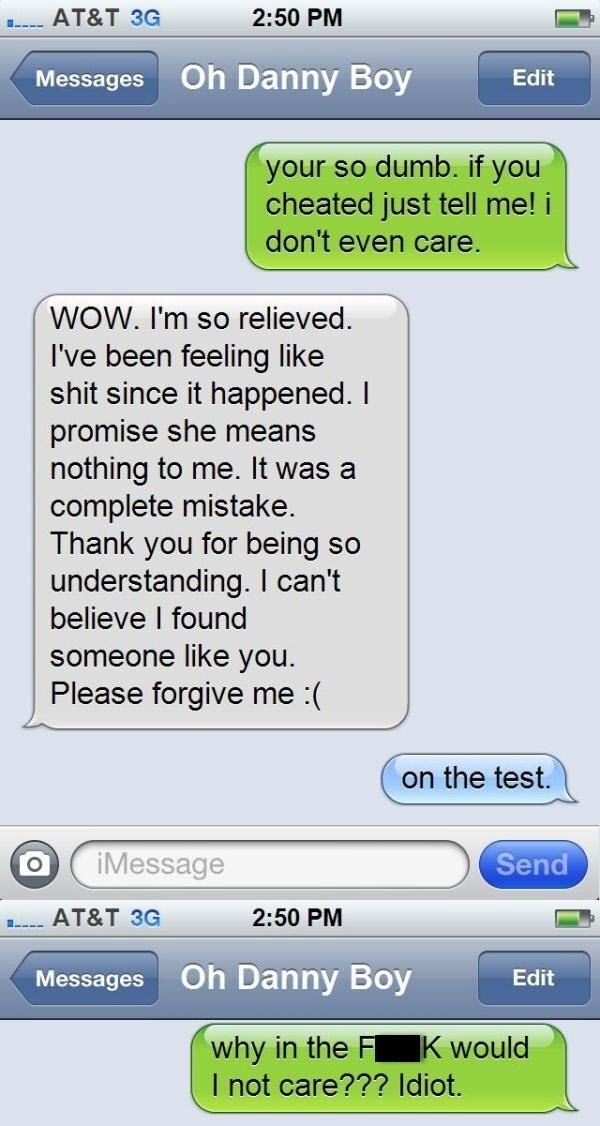 3. Bribery works most of the times. But, when you're bribing your own kid, at least be generous.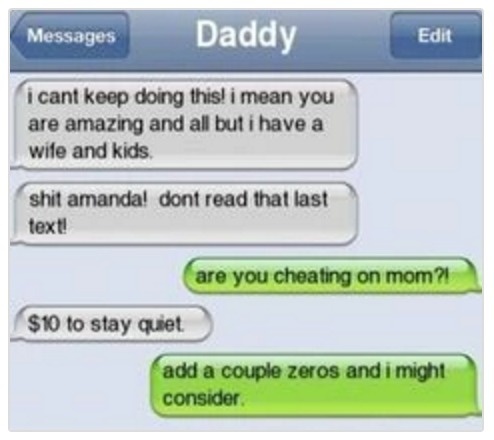 4. Always ask where your girlfriend is before she asks you the same question.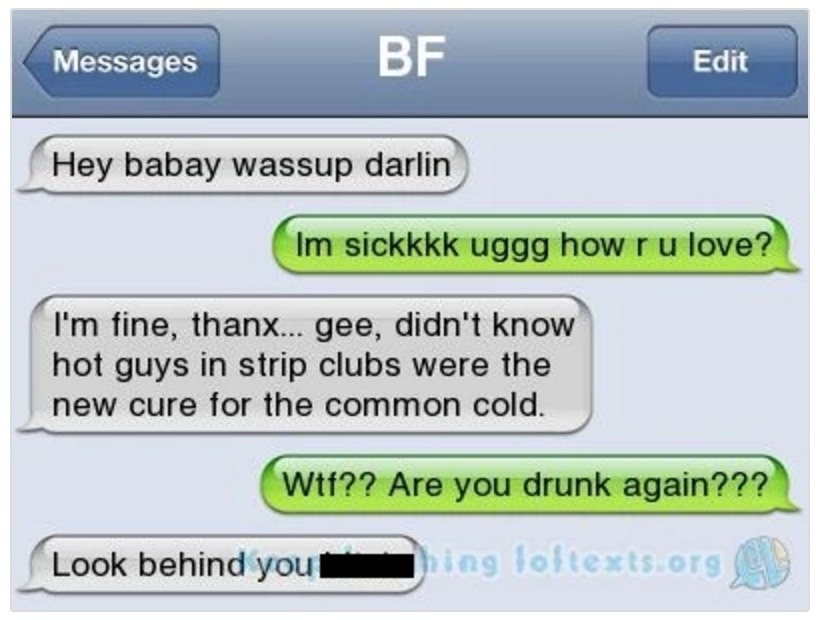 5. Wow! How dumb is that guy? Can't you just read your text history?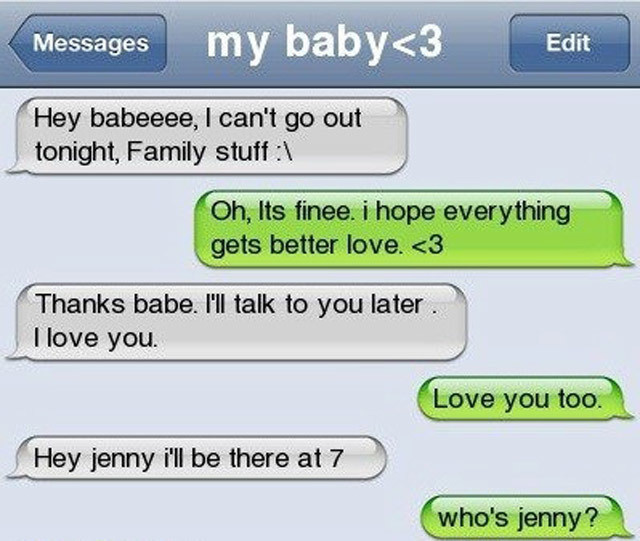 6. Now there are so many platforms that stalking is very easy.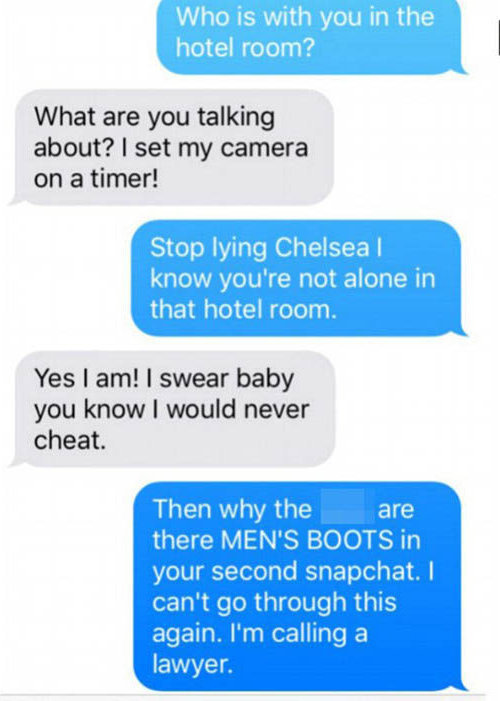 7. This one is my favorite. It's hilarious how dumb the technology has made us.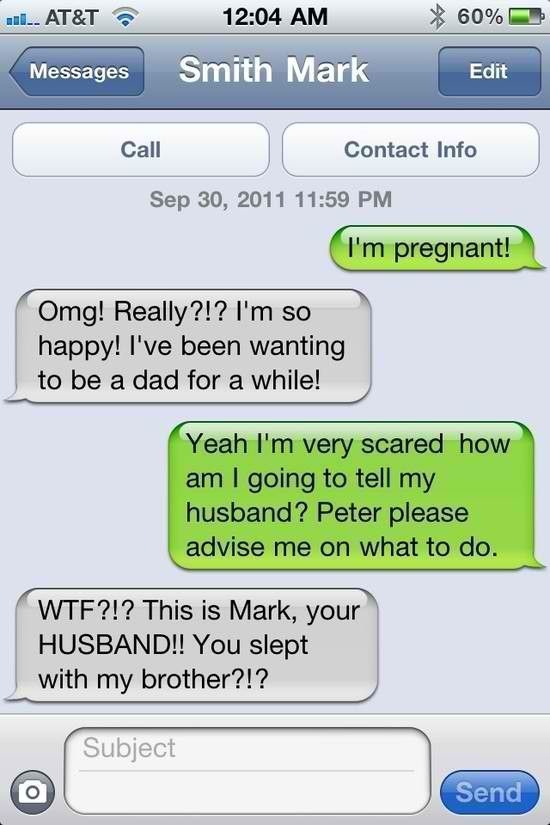 8. When your happiness is short lived. I can't imagine the look on her face when she found out.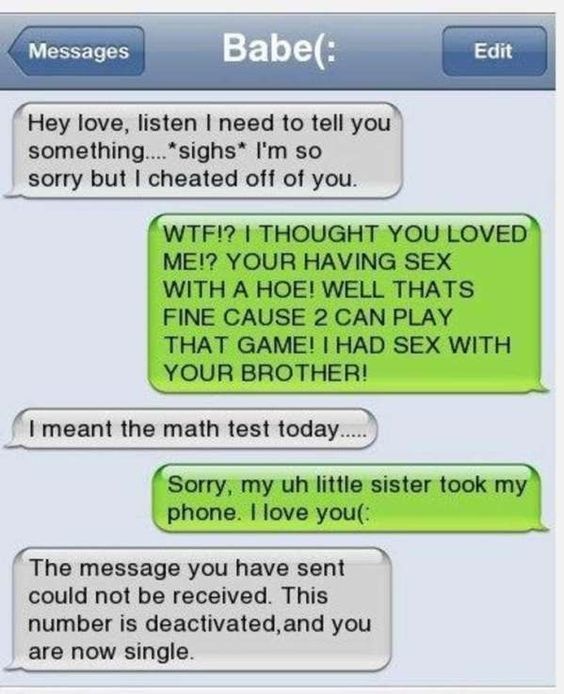 9. Who decides to break-up through a text. Be a Man!!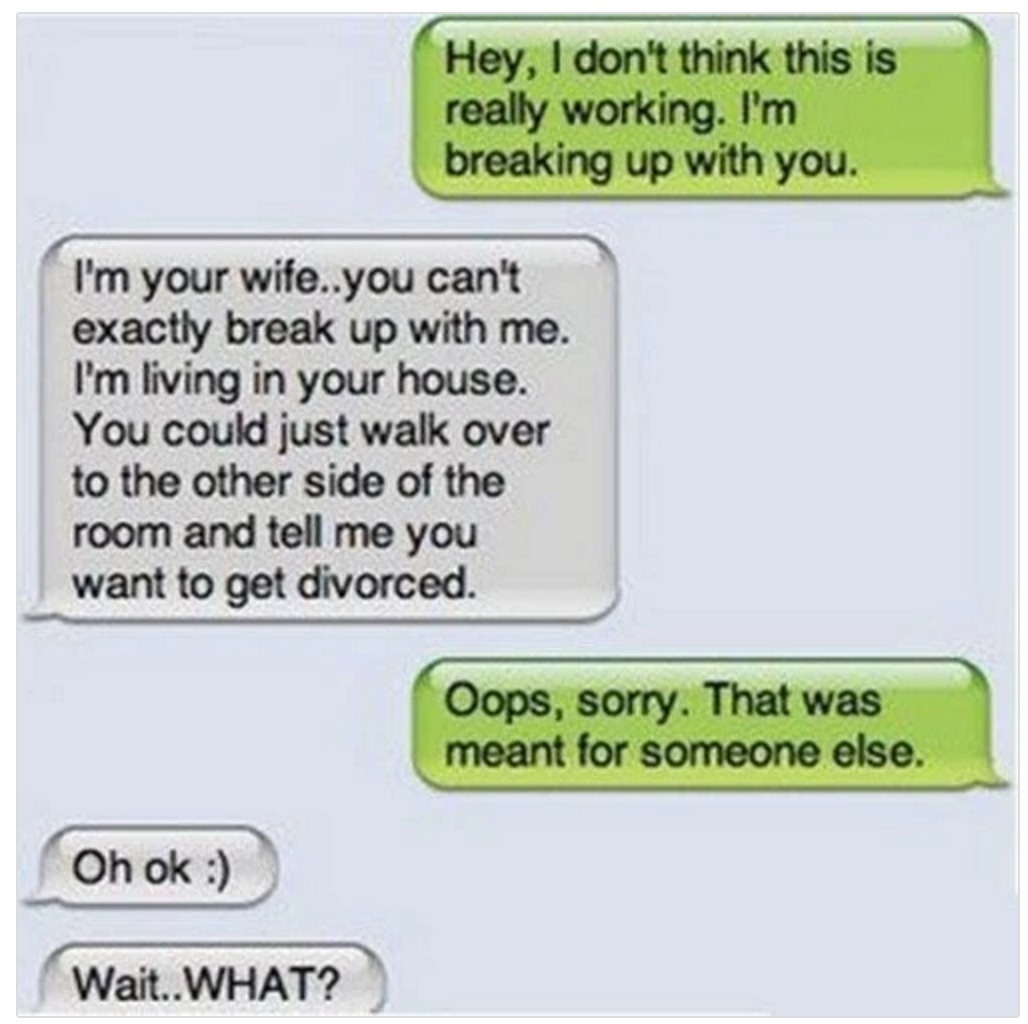 10. That's the worst Botty call fail I've ever seen.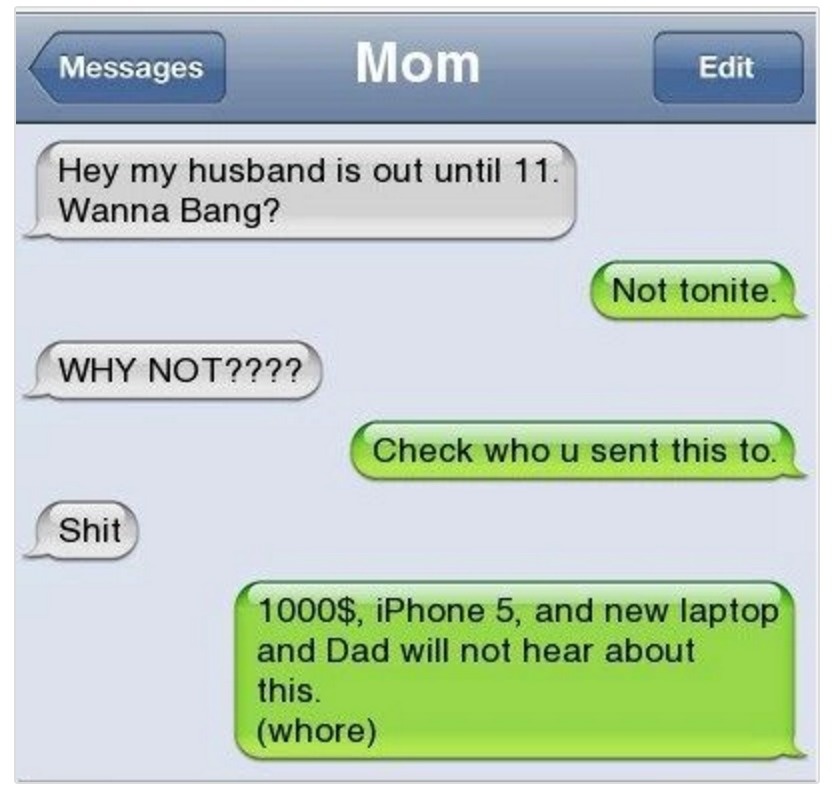 11.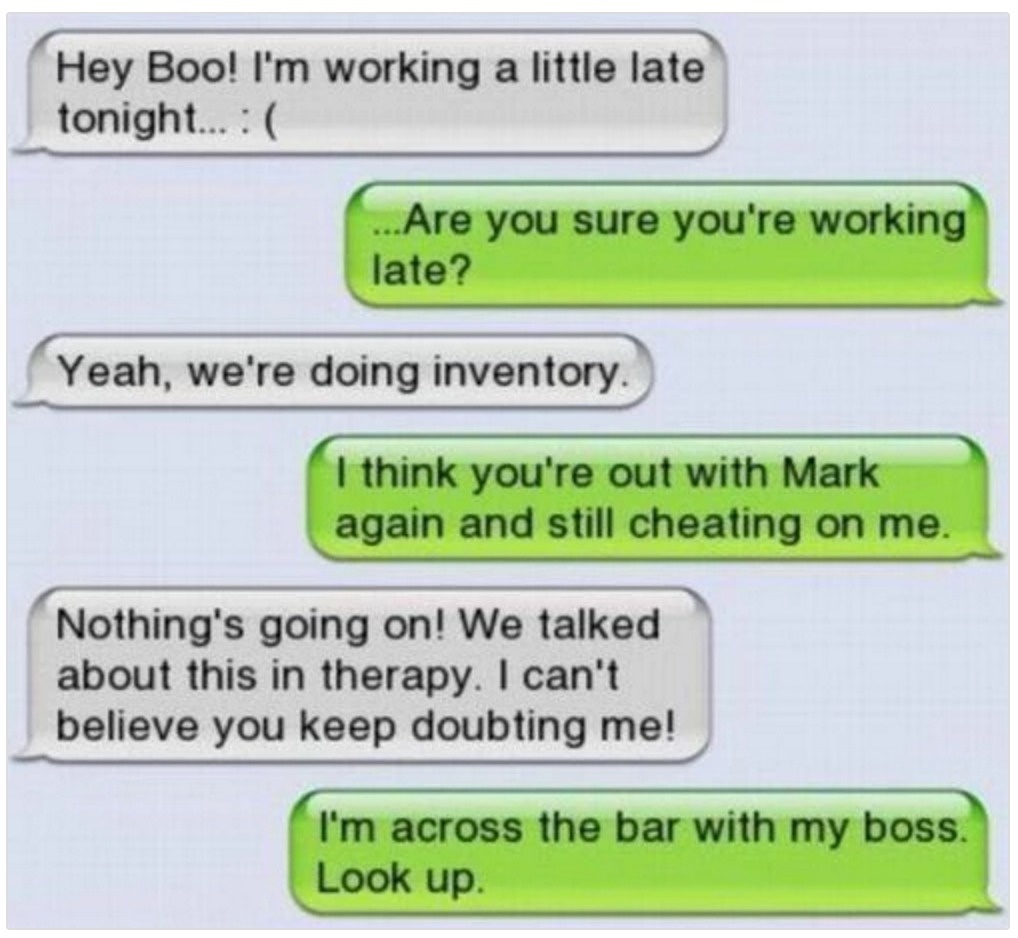 12.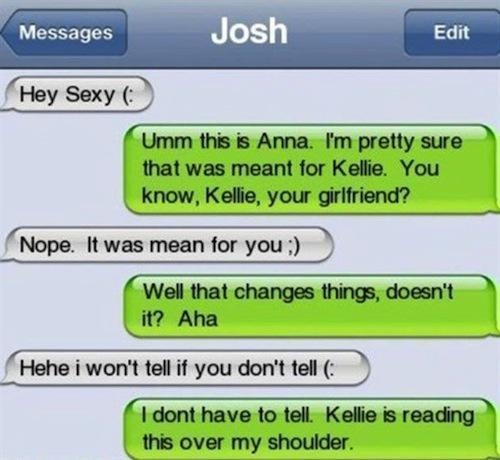 13.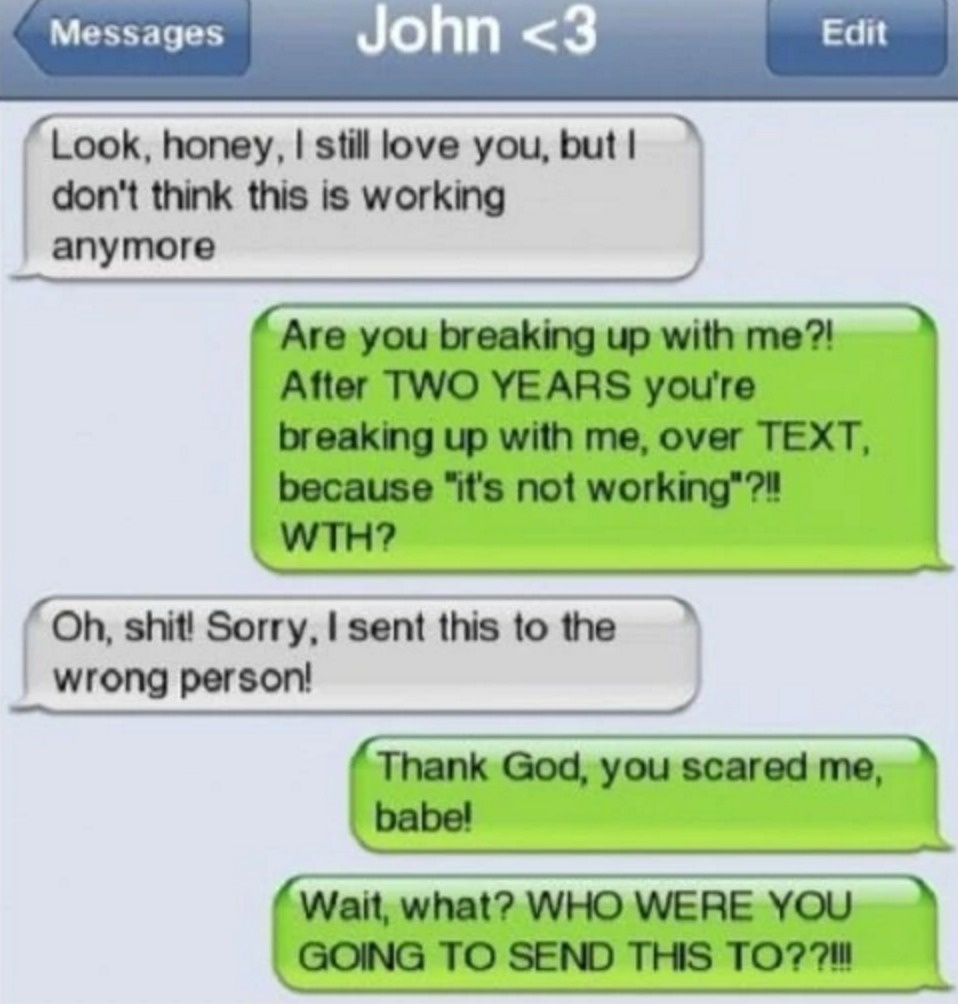 14.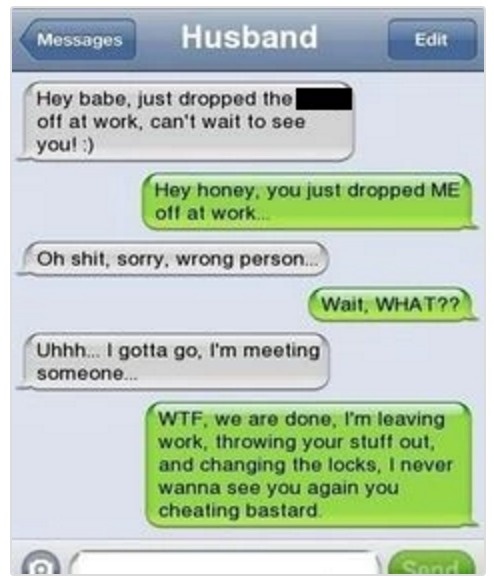 15.