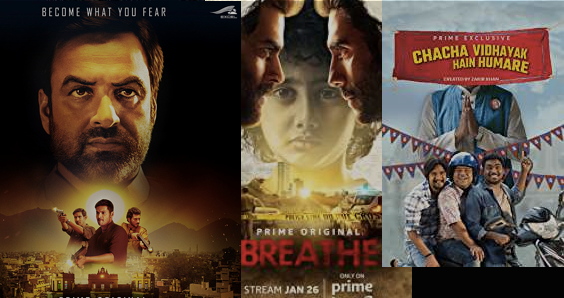 23 Amazon Prime Original TV Series In Hindi That You Can Watch Today!
Amazon Prime Video has an ever-expanding selection of original Indian shows and films. When it comes to local, original programming, the streaming service is actively competing with Netflix. That's because video consumption in India has exploded to unprecedented levels.
In India, a monthly subscription may now be purchased for as little as Rs 129. Both streaming sites have plenty of great content, but if you're looking for Indian original shows, you're in luck. We've put together a list of the greatest Indian original series available on Amazon Prime Video. Take a peek around.
| | | | |
| --- | --- | --- | --- |
| TV Series Name | IMDb Rating | Genre | No. of Seasons |
| Panchayat | 8.8 | Comedy-drama | 1 season, 8 episodes |
| Bandish Bandits | 8.7 | Musical | 1 season, 10 episodes |
| The Family Man | 8.7 | Thriller | 2 seasons, 19 episodes |
| Hostel Daze | 8.6 | Comedy-drama | 1 season, 5 episodes |
| Mirzapur | 8.4 | Crime thriller | 2 season, 19 episodes |
| Breathe | 8.3 | Thriller | 2 seasons, 20 episodes |
| Laakhon Mein Ek | 8.3 | Drama | 2 seasons, 14 episodes |
| Made in Heaven | 8.3 | Drama | 1 season, 9 episodes |
| The Forgotten Army | 8.1 | Historical drama | 5 episodes |
| Inside Edge | 8 | Sports drama | 2 seasons, 20 episodes |
| Paatal Lok | 7.8 | Crime thriller | 1 season, 9 episodes |
| Breathe: Into the Shadows | 7.7 | Crime thriller | 1 season, 12 episodes |
| Chacha Vidhayak Hain Humare | 7.7 | Comedy | 2 season, 16 episodes |
| Afsos | 7.6 | Comedy-drama | 1 season, 8 episodes |
| The Last Hour | 7.5 | Drama | 1 season, 8 episodes |
| Pushpavalli | 7.5 | Comedy-drama | 2 seasons, 16 episodes |
| Shaitaan Haveli | 7.2 | Horror comedy | 1 season, 8 episodes |
| Vella Raja | 7.1 | Crime-drama | 1 season, 10 episodes |
| Gangstars | 6.8 | Crime-drama | 1 season, 12 episodes |
| Four More Shots Please! | 6.5 | Romantic comedy-drama | 2 seasons, 20 episodes |
| Mind the Malhotras | 6.5 | Sitcom | 1 season, 9 episodes |
| Tandav | 3.7 | Political Drama | 1 season, 9 episodes |
| Rasbhari | 2.8 | Comedy-drama | 1 season, 8 episodes |
Panchayat
Some people have called panchayat a 'comedy-series', but this couldn't be farther from the truth. The shoe is actually a witty satire on the ancient system of Panchayats that has somehow managed to persist till today in India.
The show has been produced by Viral Fever and it talks about the life of an engineering graduate who ends up working as the secretary to the Panchayat of the village of Phulera in Uttar Pradesh.
Simple, simpler, simplest. Nothing about the series is extraordinary and that's what stands out. Panchayat does not try to be fancy or fit in just because there are bigger, better and more substantial series out there. It is definitely one of the tv series that you should watch when you are in the mood for something light.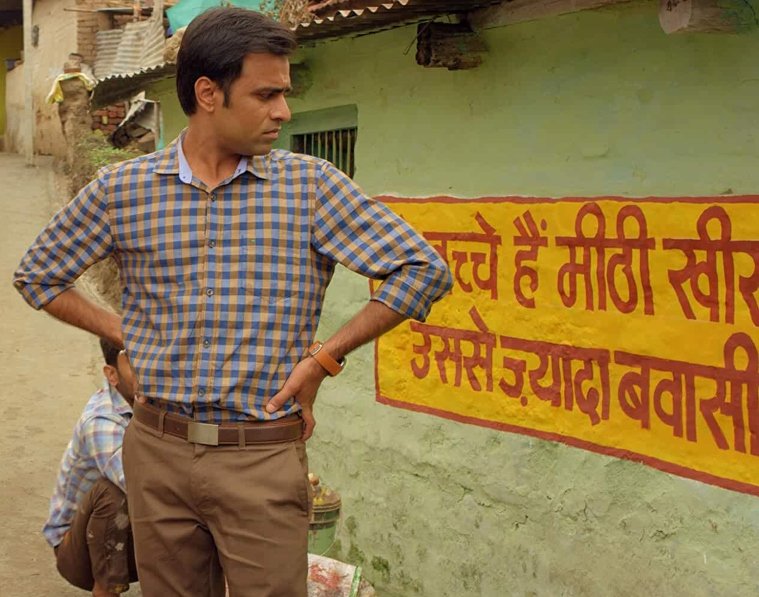 Bandish Bandits
Bandish Bandits is an Indian web series, released on Amazon Prime Video. Starring Naseeruddin Shah, Shreya Chaudhary, Ritwik Bhowmik, Kunaal Roy Kapur, Meghna Malik. Director: Anand Tiwari and Amritpal Singh Bindra.
This is purely a personal opinion that I was kind of disappointed with Bandish Bandits, after hearing so many good reviews, I was kind of hoping my mind would be blown by classical music in the series but it didn't. The direction was kind of a let down.
If you don't know- Bandish is a musical phrase which is used for compositions that are made particularly in Hindustani Music. There are some wonderful actors that we get to see in a new avatar in the series- some of them include the likes of Naseerudin Shah, and Atul Kulkarni.
Although, we have to admit, there are some clichés that the show has not been able to overcome- but there's not a lot you can expect from ten episodes that need to cover it all, so let's go easy.
The Family Man
When asked about how long the wait for the second series felt like, some people said, it felt like decades. We think it's probably because of the covid-19 situation. Nevertheless, it's here and it is mind blowing. The Family man is one of those rare tv series in hindi that exceeded our expectations.
An Amazon Prime original web series, this one starring Manoj Bajpayee makes for one of the best web series to stream online. The protagonist – Srikant Tiwari – a domestic middle class family man (played by Manoj Bajpayee) who is plucked out of his family life as he is also a secret Intelligence officer. Created by Raj and DK, this web series is a spy and detective thriller where the audience sees an ordinary man struggle between the see-saw of family and his national duty.
On the one hand, Srikant is a 'good for nothing' husband and father, stuck in an impassé of his married life with wife Suchi – his underpaid government employment being an added problem; on the other hand, he has a say at his workplace and is deemed respected by his juniors. The storyline of the web series has been inspired by true events. The web series also casts a critique of homegrown terrorism and a radical take at the validity of Muslim terrorism.
And perhaps needless to say, Manoj Bajpayee's usual effortlessly excellent performance will have you glued to the screen for as long as the series lasts. The series has very recently completed shooting of its second season and we're truly waiting to see what they have in store this time!
Hostel Daze
Hostel Daze is a Mini web series, starring Nikhil Vijay, Adarsh Gourav, Shubham Gaur. Through the adventures of four friends, 'Hostel Daze' captures what goes inside an engineering hostel in India.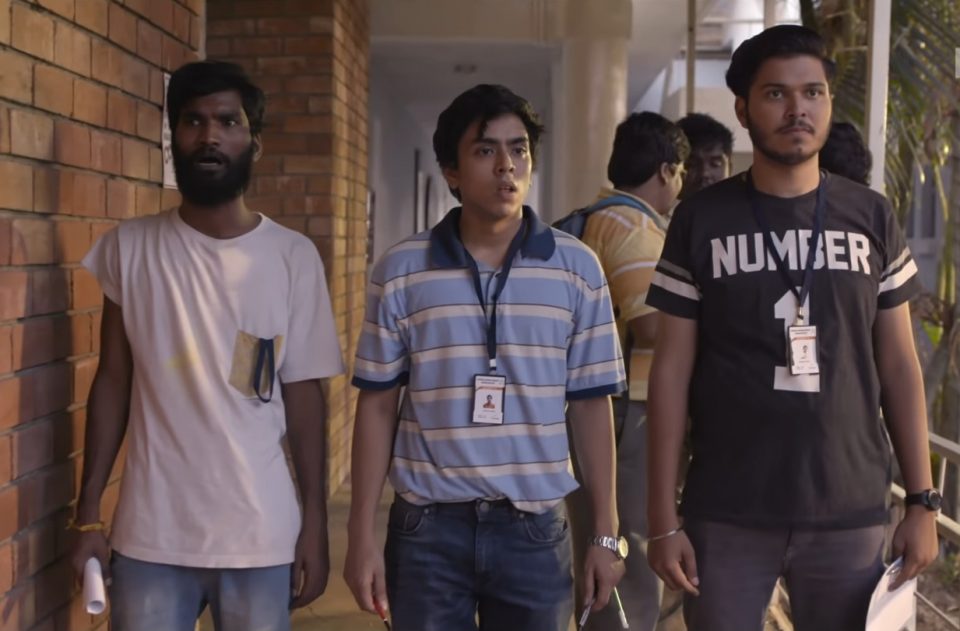 Mirzapur
Mirzapur is Gangs of Wasseypur's younger brother, if Wasseypur was a TV series. What connects them both is that both are stories of revenge and in each of these cases, revenge feels bittersweet.
Mirzapur is all about two siblings Guddu (Ali Fazal) and Bablu (Vikrant Massey), who become involved with a universe of drugs, firearms, and viciousness after they get to know Munna (Divyendu Sharma), the child of Mafia supervisor Akhandanand Tripathi (Pankaj Tripathi).
Perhaps the Indian television industry has reached another height of cinematography through both its seasons of Mirzapur. Although some people have criticized the show and called it "Anurag Kashyap spinoff", both seasons have garnered such an amazing fan base that there is no denying that the show is a must-watch!
The show follows the life of Kaleen bhaiya and his son, Munna Bhaiya as they try to run their arms and drug business. If you want to get into a little bit of dirty desi politics, then be sure to tune in.
Breathe
It is a little hard to praise this TV series without mentioning a little bit about its plot, but since we have promised no spoilers,
A crime series launched in January 2019, Breathe has undoubtedly taken the Indian storytelling to another level. The plot revolves around the lives of ordinary men who are faced with unexpected situations.
Kabir Sawant, a talented officer of the crime division, assembles the missing pieces of unrelated deaths, all of which lead him to a common suspect. It is exciting to watch how the drama unfolds between the suspect who is trying to save his dying son and the officer who is adamant to impart justice.
Laakhon Mein Ek
After the love and appreciation that Laakhon Mein Ek got, creater Biswa Kalyan Rath came up with its Season 2, which was released in April 2019. This series is available for viewing on Amazon Prime and stars Shweta Tripathi, Sandeep Mehta, Milind Joshi, and Ishan Mishra.
This season is based on Dr. Shreya, played by Shweta Tripathi, and her struggle with the government's lax healthcare systems. Shreya is posted in the village of Sitlapur for a cataract camp for the villagers.
However, she has to win over the villagers first, who have no faith in the government's healthcare. She also has to deal with cost cutting problems, lack of supplies, associated politics, and an unhelpful staff.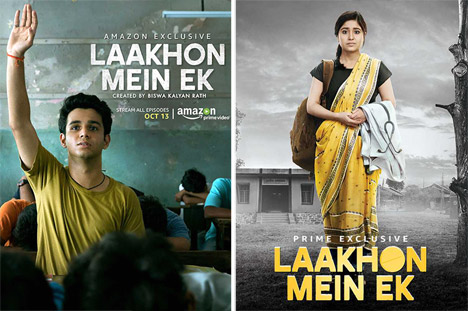 Made in Heaven
Made In Heaven is an Indian drama web series that premiered on Amazon Video on 8 March 2019. stars Sobhita Dhulipala, Arjun Mathur, Kalki Koechlin, Jim Sarbh, Shashank Arora, and Shivani Raghuvanshi.
Zoya Akhtar delivers once again. She is one of the very few creators, who rarely disappoints. Zoya Akhtar's foray into web series, Made in Heaven came up with its first season, featuring nine episodes, in March 2019 on Amazon Prime Video. The series has been so well-loved by viewers that talks about the second season are already going on.
Produced by Excel Entertainment, the latest web series of 2020 stars Arjun Mathur, Sobhita Dhulipala, Kalki Koechlin, Jim Sarbh, Shivani Raghuvanshi, and Shashank Arora. It is based on the lives of two wedding planners in Delhi, Tara and Karan, and their struggles w ith maintaining the balance between age-old traditions and modern lifestyle and aspirations.
Watch this series to get a glimpse of Big Fat Indian Weddings and the problems of the contemporary generation in dealing with social norms and expectations while trying to maintain their own identity and happiness.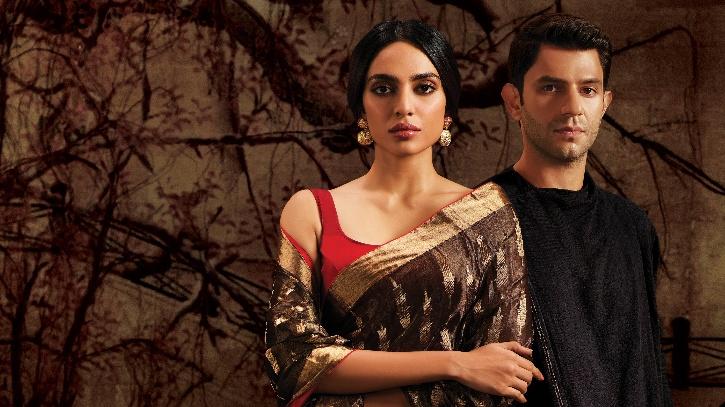 The Forgotten Army
Another Amazon prime original web series, The Forgotten Army repugnantly questions the nature and validity of history, which has mostly been about 'winners' as it is largely written by them.
The Forgotten Army, directed by Kabir Khan, is the story of Colonel Surinder Sodhi and Maya Srinivasan; it is a story of falling in love in the midst of the battlefield, in a time of war, when one seems to be living on borrowed time. Through the voiceover by Sharukh Khan, the plot moves forward to narrate the story of the Azad Hind Fauj – an army consisting of over 60,000 men and women who were made refugees in their own country.
The story especially gets an added relevance for the present day audience as it resonates among them with the on-going CAA and NRC protests. After watching this compact series, one is led to question the validity or otherwise and sheer uselessness of bureaucratic politics that divides people for its own sake and whims.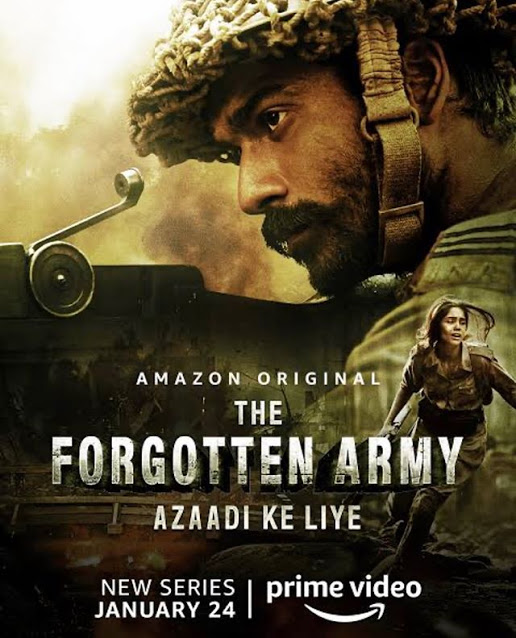 Inside Edge
IPL fan anyone? Though the series is fictional and has some over-the-top sub plots, it still cannot get far away from the shadow of the Indian Premier League.
Inside Edge is an Indian sports-drama web television series created by Karan Anshuman and released on Prime Video. It premiered on 10 July 2017 and is the first Hindi-language series distributed by Amazon Originals.
Amazon Prime's first original web series, Inside Edge is a fictional take on India's T20 cricket scene. It stars Richa Chadda, Angad Bedi, Tanuj Virwani, Siddhant Chaturvedi, and Vivek Oberoi, and its first season premiered in July 2017.
It tells the story of a fictional T20 cricket team called Mumbai Mavericks, which is participating in the Power Play League, a nod to the Indian Premier League (IPL). And, you will get an insight into the politics behind the game, and how people regularly play a game involving sex, money, and power to achieve their own means.
Watch this series for a crazy thrilling ride into the world of glamour, politics, and cricket, and witness some great performances in the mix.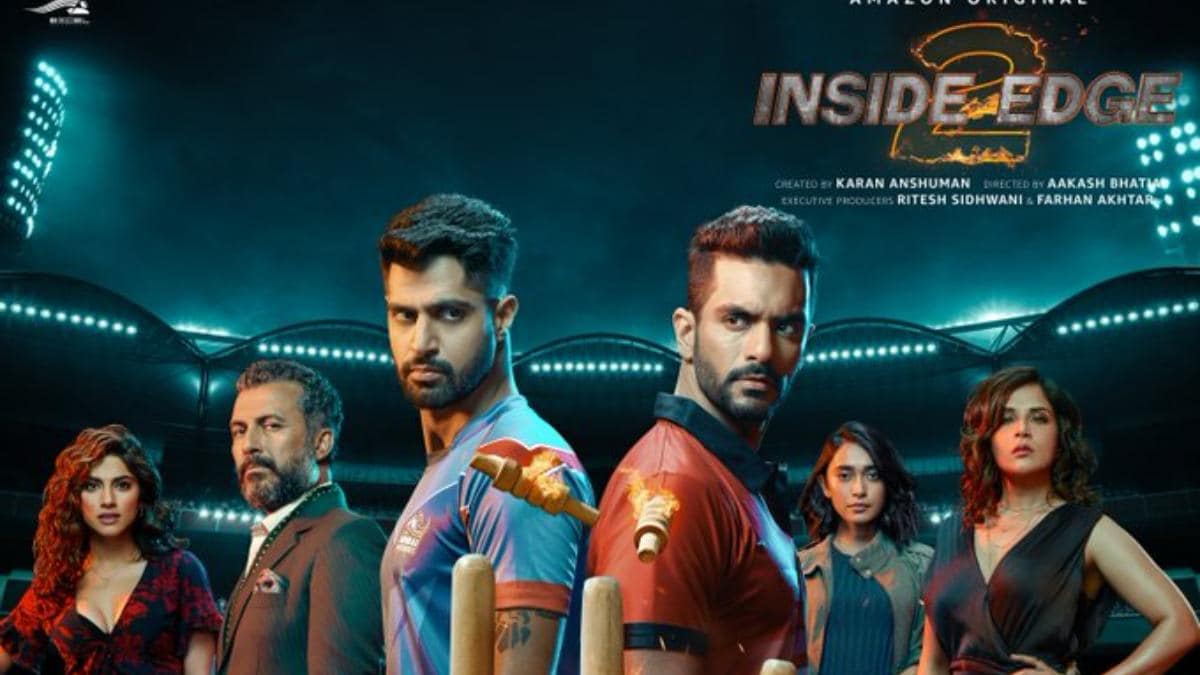 Paatal Lok
Aptly titled Paatal lok, this series deals with the monsters that live inside us.
Hindi television has not come up with too many satisfying crime thrillers, but this web television series has been a total game changer. The show stars an amazing caste consisting of Jaideep Ahlawat, Gul Panag, Neeaj Kabi, Ishwak Singh, Swastika Mukherjee, and more.
The performance of Ahlawat in particular has been noteworthy in the show which captures the strange, contradictory truths of India.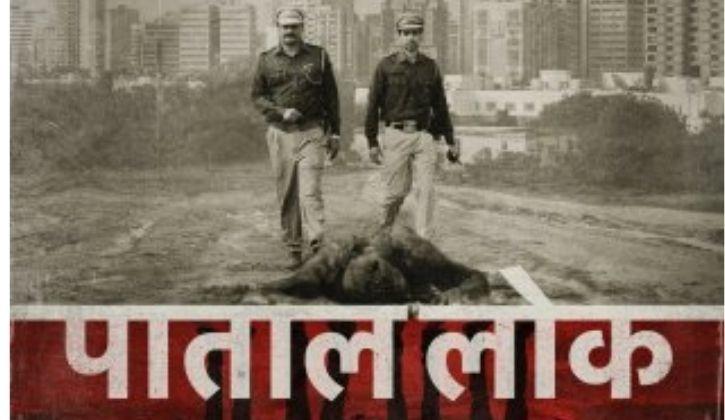 Breathe: Into the Shadows
AB Junior is underrated and he keeps proving it again and again. "A father's love can save a life… or take one," sets the tone for a dark and gritty series.
Breathe: Into the Shadows web series marks the Abhishek Bachchan digital debut. Bollywood actor Abhishek Bachchan is all set to make his digital debut with Breathe: Into the Shadows Amazon Prime Video web series.
A 6-year-old is kidnapped by a mysterious masked man, who demands an unusual ransom. To save his daughter, Dr. Avinash Sabharwal must kill someone. Meanwhile, Kabir Sawant's journey continues in the hostile environment of the Delhi Crime branch. Lies, deceit and mind games begin when Kabir is given charge of the investigation, and meets Avinash. How far will Avinash go to save his daughter?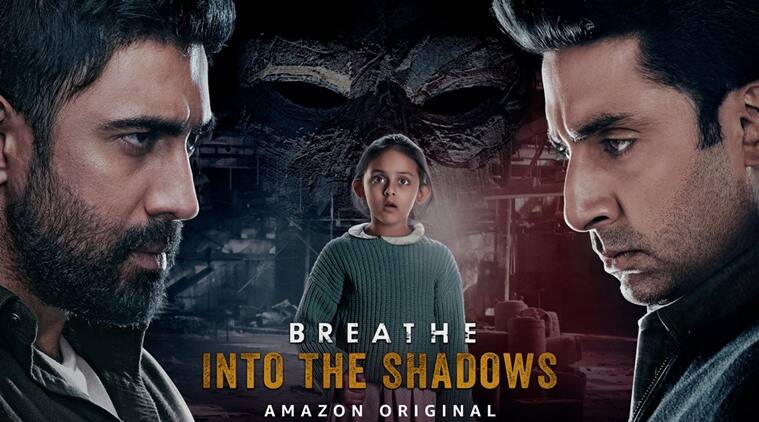 Chacha Vidhayak Hain Humare
If you have ever been to Indore or been friends with an Indori, chances are you'll like this TV series more than others.
Ronny's whole life is based on a lie. To the world he is the nephew of the local MLA and a youth leader who solves people's problems. But in reality, Ronny is a jobless 25 year old with no relation to the MLA who shares his surname. The show explores Ronny's adventures as he gets stuck in multiple situations because of this lie. He has two trusted friends, Anwar and Kranti who don't know the truth either and consider Ronny their leader. Ronny is in love with Avantika but she is too busy obsessing about her ex to notice his feelings. His family is concerned about his future and is dismayed at his lack of interest in studying or getting a job. His sister who suspects Ronny is lying about something is constantly trying to get him into trouble with their parents. Ronny's trusted mentor Santosh Bhaiya is the only one who knows the truth and tries to help Ronny.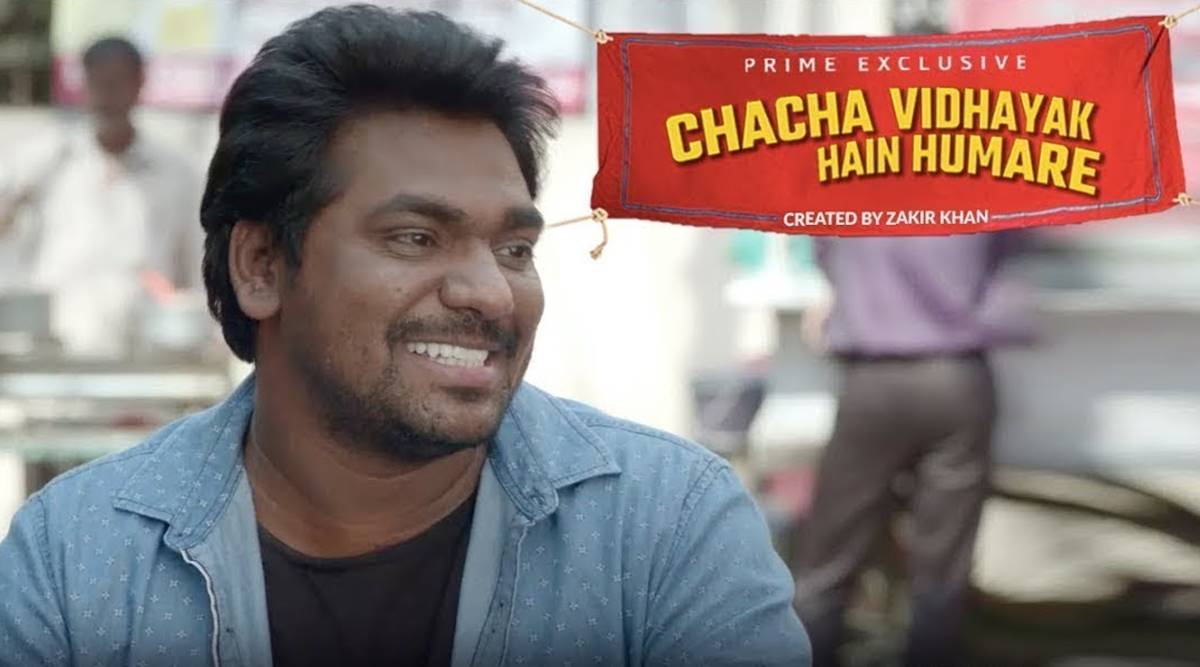 Afsos
Afsos is an Amazon prime Video mini series revolving around the classic plot of a suicidal protagonist who goes on to associate with a suicide assisting service provider. It is based on a less renowned Bengali novel 'Golper Goru Chaande'. The protagonist Nakul who has attempted several times to commit suicide but is seemingly lucked out by the Gods of chance.
Afsos is an Indian original dark comedy series on Amazon Prime. It tells the story of a dejected man named Nakul who wants to kill himself but fails after several attempts. He enlists a hitman to complete the job but soon realizes he wants to continue living. Problem is that the hitman never leaves a job unfinished and soon a hilarious game of cat and mouse ensues.
He is handed a pamphlet that leads him in the direction of a company that offers assisted suicide services. Down the line, as the storyline progresses, Nakul realizes that he doesn't want to die. But now, the contract of his suicide has been handed down to Upadhayay who is determined to complete the job and would not take a 'no' for an answer.
The web series has received equal share of positive and negative feedback from the critics. Even though the action has you absorbed, the web series has nothing much to offer the audience that is strikingly out of the box.
The Last Hour
The Last Hour is an Amazon Prime Video web series about a supernatural crime in India. Amit Kumar and Anupama Minz wrote, directed, and produced this web series, which stars Sanjay Kapoor, Karma Takapa, Shahana Goswami, Raima Sen, Shaylee Krishen, and Mandakini Goswami. The plot centres around the life of a mystery shaman who has the ability to communicate with the spirits of the dead, as well as the drama that ensues.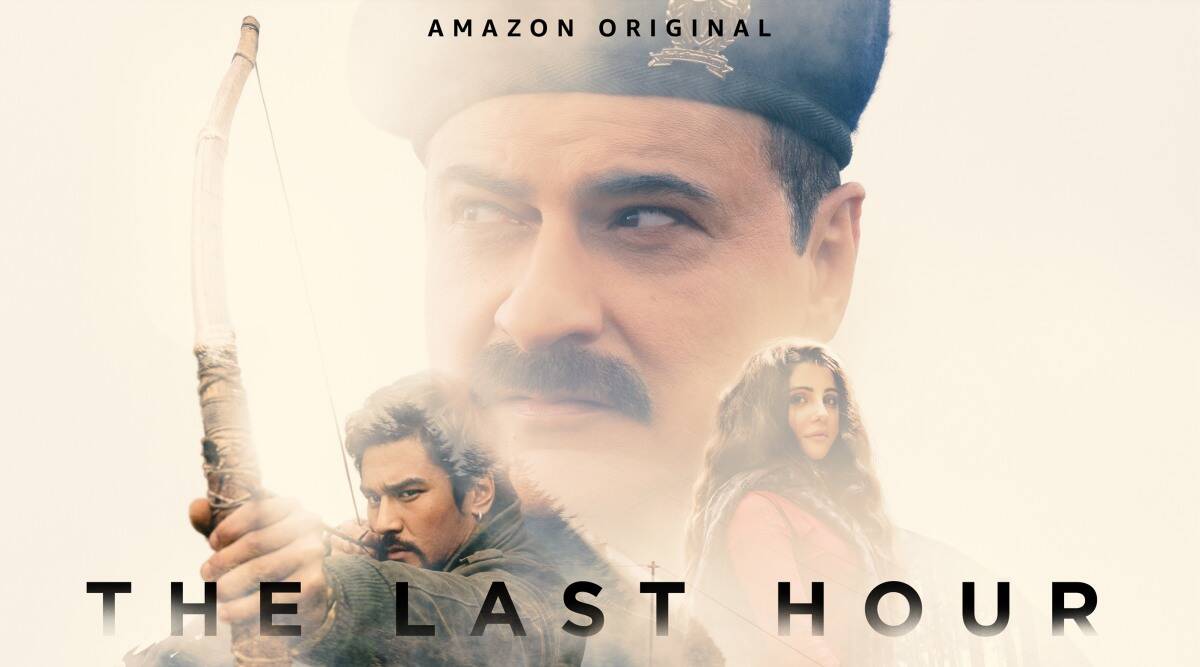 Pushpavalli
With Pushpavalli, Sumukhi Suresh delivered a masterpiece when it comes to Indian web series. Because we had a show that broke the mould when it came to comedy, female leads, and romance. A black comedy helmed on the shoulders of a character (and actor) who was the polar opposite to Indian TV's stereotypical female leads, Pushpavalli delivers on both, comedy and drama.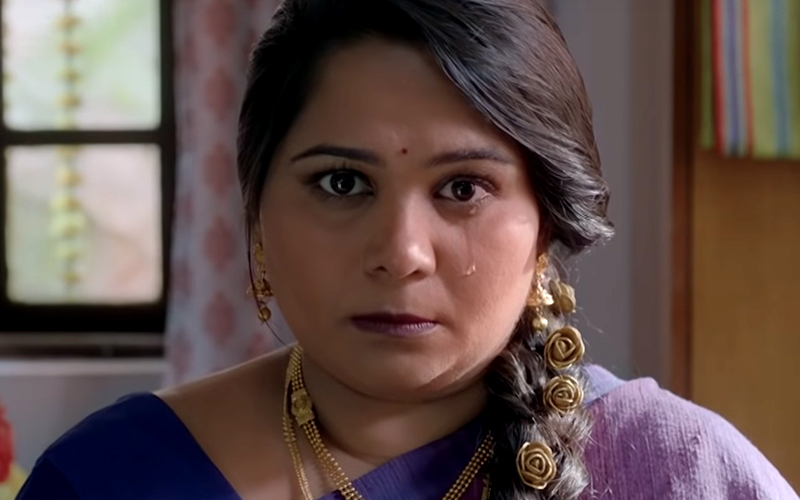 Shaitaan Haveli
Shaitaan Haveli is an Indian horror-comedy web television series created by Varun Thakur, Shweta More directed by Ajay Singh and produced by OML Production. The show stars Bhupesh Singh, Varun Thakur, and Neha Chauhan.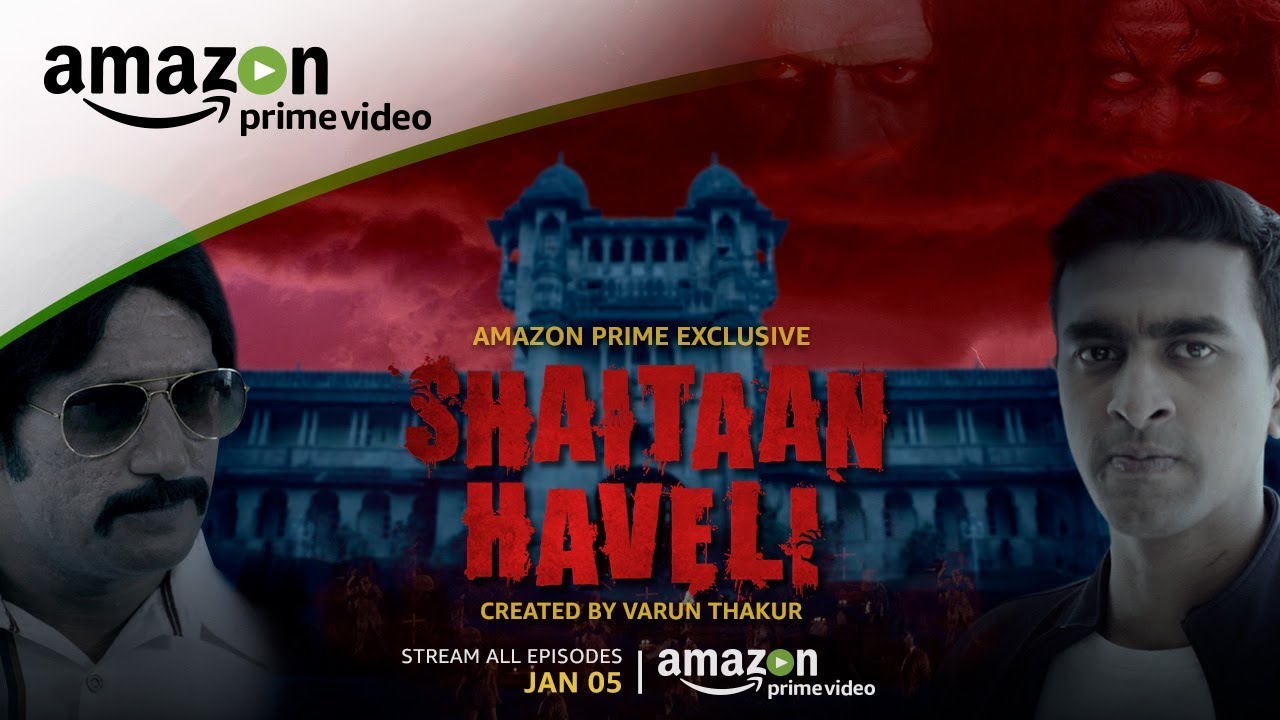 Vella Raja
Theresa's vow to clean up the city from drugs leads her to Deva. Deva's drive to be the drug lord is paved with murders and politics. Will Theresa be able to catch Deva and end the drug war?
Gangstars
The series is set in the backdrop of the film industry and involves two movie stars, two ex-lovers, and one gangster. One incident sets up a chain of events in motion and interconnects the lives of all these characters, interspersed with a murder is the intriguing crux of the narrative. Each Episode gets a better and interesting story-line. I think it is the first Telugu television series that includes tollywood actors showing tremendous performance, nothing less than a movie. GangStars gives a taste of Love, Hate, Gang wars, Movie life, Crime, Romance, Sentiment & Thriller.
Four More Shots Please!
There is something for everyone, if not too much. This series is something made for the elite woman. Not to say other classes of females can't watch it- just that they won't be able to relate or get a lot of wisdom from the knowledge the show has to share.
The series is basically a modern feminism tale of four women, who are portrayed to be "unapologetically flawed". Together they discover love, friendship, and their own personalities in a world of millennials.
Four More Shots Please! is an Indian web series on Amazon Prime Video, which directed by Anu Menon and Nupur Asthana. The series follows the story of four unapologetically flawed women as they live, love, make mistakes and discover what really makes them tick through friendship and shots of tequila in millennial Mumbai.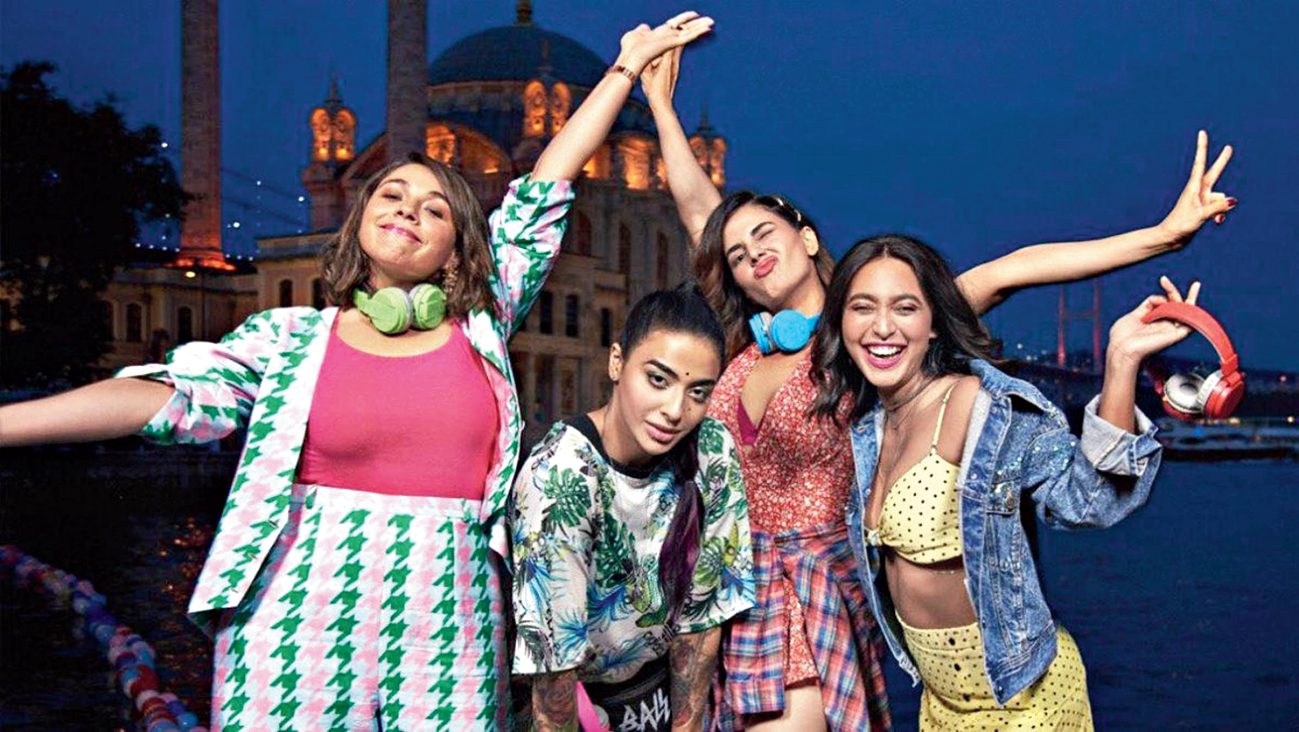 Mind the Malhotras
Mind the Malhotras is an Indian sitcom series by Dia Mirza, based on Israeli comedy La Famiglia, follows the lives of the Malhotra family, who have reasons to be happy but the couple is going through mid-life crisis so they go for therapy. It is available on Amazon Prime Video from 7 June 2019.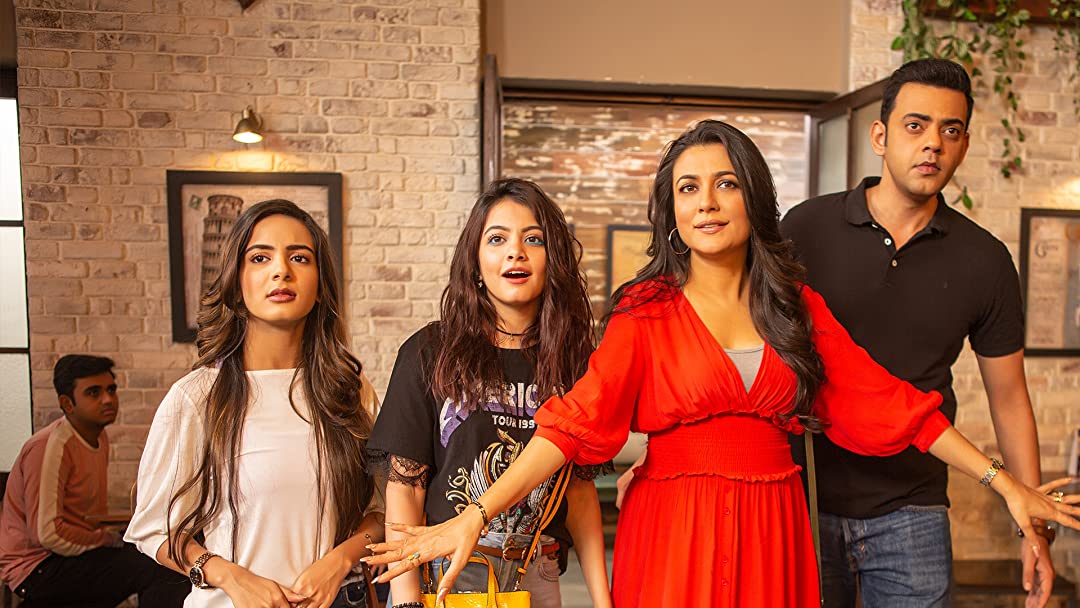 Tandav
We are sure it is unintentional but Tandav is another Amazon Prime series that received flak and bad ratings on IMDb. The Tandav controversy took such drastic turns that the production team had to issue a public apology for unintentionally hurting the religious sentiments of certain people.
Talking about the quality of production, acting and the storyline, Tandav does manage to stir some
A political thriller starring Saif Ali Khan in the lead, Tandav is one of Amazon Prime Video's most-watched Indian originals. The plot revolves around a race for the highest office in the country aka the post of the Prime Minister. Khan is up against veteran politician played by Dimple Kapadia, to succeed his deceased father as the PM of India. Players in this drama will go to any length to achieve their purpose, even if it means murdering their own in cold blood. If you're a lover of logic, this show might not make you a fan, but if you're in it just for some good ol' B-town entertainment, you won't be disappointed.
Rasbhari
Rasbhari is an Indian web series, which was released on Amazon Prime. A now matured Nand takes up the responsibility of saving Shanu from the ongoing witch hunt by the women of the town initiated by his mother, Pushpa.
We will not say that you should watch this series but the rating of this TV series does not justify its content. It can be said that this series is average, even if you have not seen it, it will go on. But, if you are not watching because the rating is very bad then it is not right. we tell why
Nand is amongst the rush of men who pursue Shanu, the new English teacher in Meerut. Upon his discovering her supposed alter-ego, the sex-obsessed spirit of Rasbhari, their relationship takes a new turn. A now matured Nand, takes up the responsibility of saving Shanu from the ongoing witch hunt by the women of the town initiated by his own mother, Pushpa.