Acting can occasionally receive a poor rap for being a simple job. The majority of the time, it takes a little more than simply showing up on set and reading some lines. Sure, some performers only choose simple roles, and some get paid generously.
Some parts demand a tremendous amount of commitment to be successful, and some outstanding performers even go as far as to shape their entire bodies or images to achieve what is required for their characters. The most dramatic shifts in film history have been addressed on Reddit, with special kudos going to those who were willing to go above and beyond.
Charlize Theron – 'Monster' (2003)
Charlize Theron astonished audiences with her transformational performance as legendary serial killer Aileen Wuornos in Monster. The movie is a frank, straightforward, and ultimately compelling portrait of a despicable yet fascinating individual.
Theron is praised by Reddit user Renaissance Slacker, who notes that "she can look stunning, horrifying, and anything in between." Theron's portrayal in the movie, in which she is blatantly unrecognisable, is the main reason why Monster is still talked about 20 years after its debut.
Christian Bale – 'The Machinist' (2004)
Perhaps Christian Bale's startling physical metamorphosis is what makes The Machinist so famous. An accident at work sends an insomniac machine operator into a downward spiral in the movie.
As described by Reddit user LilyWhitesN17: "In The Machinist his diet was supposedly an apple and a cup of coffee to get him emaciated, then next role was Batman, complete opposite, not only is Bale top-notch here in one his most mesmerising roles, but he also lost an astonishing amount of weight just to gain it all back for Batman Begins."
Colin Farrell – 'The Batman' (2022)
Colin Farrell's portrayal of The Penguin frequently seems to be overshadowed by the enthusiasm fans have for so many other elements of The Batman. His opposition to Batman, played by Robert Pattinson, provides vital hints that assist reveal The Riddler's plan as a secondary but still significant antagonist.
There have been compliments on Farrell's portrayal as well as the makeup work done to make Oswald Cobblepot appear more scary. MonstrousGiggling, a Reddit user, comments: "Although the prosthetics play a significant part in making it difficult to identify him, his acting was the true key. Not only does it not resemble him at all, but it also differs significantly from the majority of the roles I have seen him in ".
Donnie Wahlberg – 'The Sixth Sense' (1999)
Given the outstanding performances by Bruce Willis and Haley Joel Osment in M. Night Shyamalan's most celebrated film The Sixth Sense, many people would not even remember Donnie Wahlberg's presence in it.
While some Redditors praised Wahlberg for the role, the majority of users appear to have forgotten about his small part as a disturbed psychiatric patient in the beginning, as user Senior Personality66 notes: "I remember seeing his name in the credits and being like: where the hell was he? However, Wahlberg should be given more credit for the part since he allegedly starved himself to adopt the physique and outlook of his bombastic persona.
Gary Oldman – 'Darkest Hour' (2017)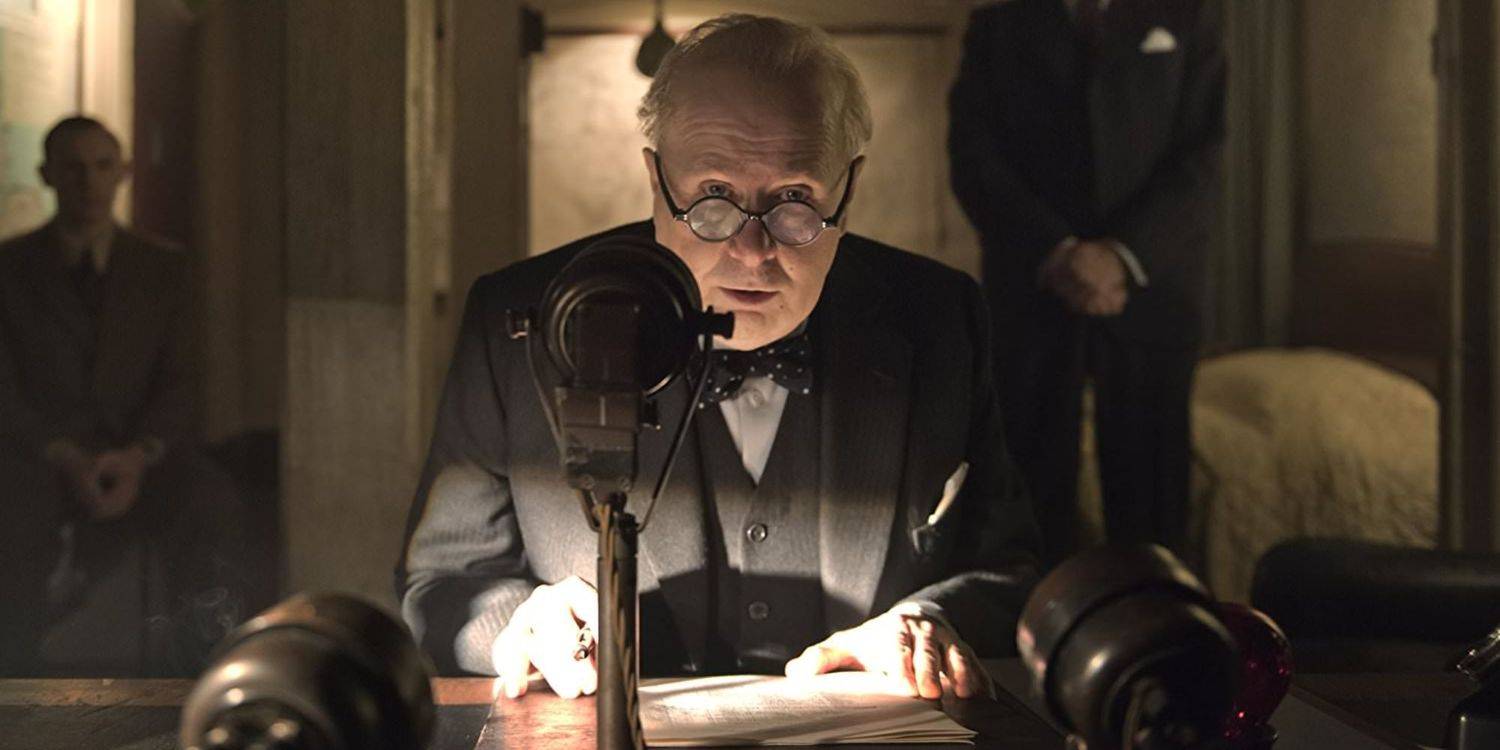 The World War II drama Darkest Hour, up for an Oscar, depicts Winston Churchill's unrelenting rage against Nazi Germany. Gary Oldman's riveting portrayal as the main British Prime Minister is one of the movie's highlights.
Reddit user Phyredanse commended Oldman for his ability to adapt into several characters, adding "He can undergo some amazing changes. Compare him to Winston Churchill, Sirius Black from the Harry Potter books, and Sid Vicious from Sid and Nancy, but some may benefit with makeup ". He devoted himself to the character of Churchill and lost all resemblance to himself with the assistance of retired makeup artist Kazuhiro Tsuji and more than three hours every day spent in the makeup chair.
Matthew McConaughey – 'Dallas Buyers Club' (2013)
Matthew McConaughey sought to reinvigorate his career with a tough part after a spate of generic romantic comedies. In Dallas Buyers Club, a stunning movie about a cowboy who is diagnosed with HIV and given 30 days to live, he played Ron Woodroof with this frame of mind.
Both viewers and critics praised McConaughey for his dedication to the part. Reddit user ArtSchnurple adds another detail, stating "He drastically reduced his weight and removed his eyebrows. It was startling to see such a physically attractive person appearing so thin and ill because I wasn't aware that he was acting in it for a role ".
Rob McElhenney – 'It's Always Sunny in Philadelphia (2005 – Present)
Not all actor makeovers originate in the film industry. Rob McElhenney underwent numerous physical changes for comedic effect in the boisterous and frequently boundary-pushing It's Always Sunny in Philadelphia, gaining or shedding significant amounts of weight according to the season.
Reddit users have applauded this dedication to fluctuating weight just for fun, and member Stress-Thick claims that "Rob does not believe that what he did was simple. Just an absolute dedication to his craft ".
Robert De Niro – 'Raging Bull' (1980)
Raging Bull finishes with Robert De Niro's Jake LaMotta, washed up after his career as a prizefighter, looking much heavier and more languid than 95% of the movie that came before it, providing a gut-punching conclusion to one of Martin Scorcese's most acclaimed films.
De Niro is already a favourite actor among viewers, and many Reddit users praised him for this part. Robert De Niro was a trend-setter for gaining 40 pounds to play Jake Lamotta, according to Illustrious Win951. User corpus-luteum is praised for how he "put the weight on and took it off for the same character." One of the first and most famous actor makeovers was in Raging Bull, which laid the foundation for many actors in the industry to devote themselves fully to their roles.
Robert Downey Jr. – 'Tropic Thunder' (2008)
Robert Downey Jr. tested this newfound affection in Tropic Thunder just three months after he won over everyone's admiration for Iron Man. He plays an over-the-top method actor who "gets into character" by wearing blackface as one of the leads in this satirical comedy. Although it may not be particularly challenging to carry off, this transition is unquestionably significant.
Redditor MUCHO2000 argues in favour of this, writing "How much ill will there be for Tropic Thunder now? Nearly none because the humour is so outrageous and is easily understood and appreciated by everyone ". Although the characters in the movie are explicitly condemned, there isn't any backlash for such a contentious part.
Tom Hanks – 'Cast Away' (2000)
Since Tom Hanks has had such a successful career, it is pleasantly surprise that he devoted so much of his physicality to the movie Cast Away, in which he washes up on a tiny island with little hope of survival.
Despite the fact that Tom Hanks and revered filmmaker Robert Zemeckis worked together on Forrest Gump, Cast Away stands up to the radical change. Sweetdollycosplay, a Reddit member, compliments this performance and says "Tom Hanks put so much effort into this part that he put on so much weight for it that the filming had to stop for a year so he could shed 50 pounds. Making a character genuine and sympathetic enough for you to identify with him requires a lot of talent ".
Being a binge-watcher himself, finding Content to write about comes naturally to Divesh. From Anime to Trending Netflix Series and Celebrity News, he covers every detail and always find the right sources for his research.