Adele wants her followers to know the truth! The pop icon has cautioned concertgoers against considering throwing anything at her as she performs. The warning follows a string of recent assault incidents in which audience members have thrown objects at singers, causing injury.
Adele is seen jokingly daring the audience members who might consider throwing items at her in the video of her powerful speech, which is currently making the rounds on social media. Continue reading to see the video and learn more about what happened.
Adele Warns Fans Against Throwing Things Onstage During Her Performance
On Saturday, the 35-year-old spoke about recent attacks on singers while performing at her Caesars Palace residency in Las Vegas. Adele made it plain that only she has the authority to throw objects into the crowd and not the other way around as she strolled around the platform while holding a canon to fire T-shirts into the audience.
View this post on Instagram
In the incidental video, the Hello singer can be heard telling the crowd, "Have you noticed how people are forgetting f—king show etiquette at the moment and just throwing s-t onstage?" "Have you seen that?" she asked her audience before issuing a warning. Dare you to hurl something at me, I f-king dare you. I'll kill you in f-king style.
Several Artists Have Been Attacked by Concert-Goers in the Last Few Days
Adele's remarks come at a time when there has been a significant rise in audience members criticising performers. Bebe Rexha, a singer, had to be rushed to the hospital just last week after being struck by a cell phone that a fan threw at her while she was performing in New York City. She needed stitches for her face injuries.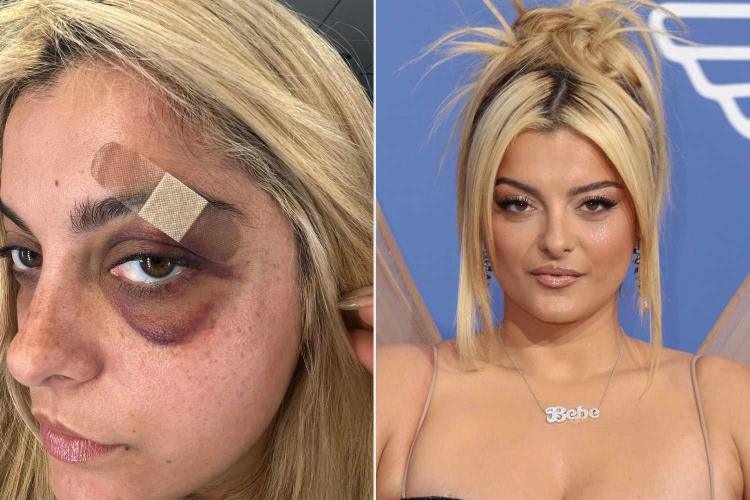 At the time, the rest of the show had to be cancelled. Nicolas Malvagna, the attacker, a 27-year-old man, told the police that he believed throwing his phone would be "funny." He was accused of serious assault and harassment.
Ava Max encountered a comparable circumstance the week prior when a spectator approached the stage and slapped her. Despite having an eye injury, the singer, 29, carried on with her performance. A few days later, during her concert in London, a fan unexpectedly threw a bag containing his mother's ashes in Pink's direction.
Adele is Known for Banter with Fans at Her Residency
Adele's warning is not unexpected because she is known for engaging in lighthearted banter with her residency guests. She informed her fans in March that she was incredibly envious of anyone who was coming to watch Taylor Swift perform tomorrow during her Eras Tour. You are aware of my love for her.
The Vanderpump Rules cast members Tom Sandoval, Raquel Leviss, and Ariana Madix were involved in the "Scandoval" love triangle scandal, which the Rolling in the Deep singer requested fans explain to her. Adele recently asked concertgoers about their opinions on the Oceangate submarine disaster.