The forbidden fruit that may only be obtained by those beyond the age of 18… What were you thinking when we talked about R-rated sex comedies? Comedy films can take many forms: they can be family comedies that anyone can enjoy with anyone, sports comedies, and romcoms (romantic comedies) that you would most likely see with your partner. Sex comedies, on the other hand, are a sort of comedy that makes parents scowl with disdain.
So, if you've got a long weekend ahead of you and you're looking for something lighthearted, humorous, and a little seductive, a nice sex comedy film would be ideal. Sex comedies aren't only about sex; they're also about how we've learned to deal with heartbreaks, fears, true friendships, and love. We've compiled a list of Netflix's best sex comedies for you to watch whenever you're in the mood for something funny, raunchy, and even sentimental. Here's the deal, with a few spoilers.
Brahman Naman (2016)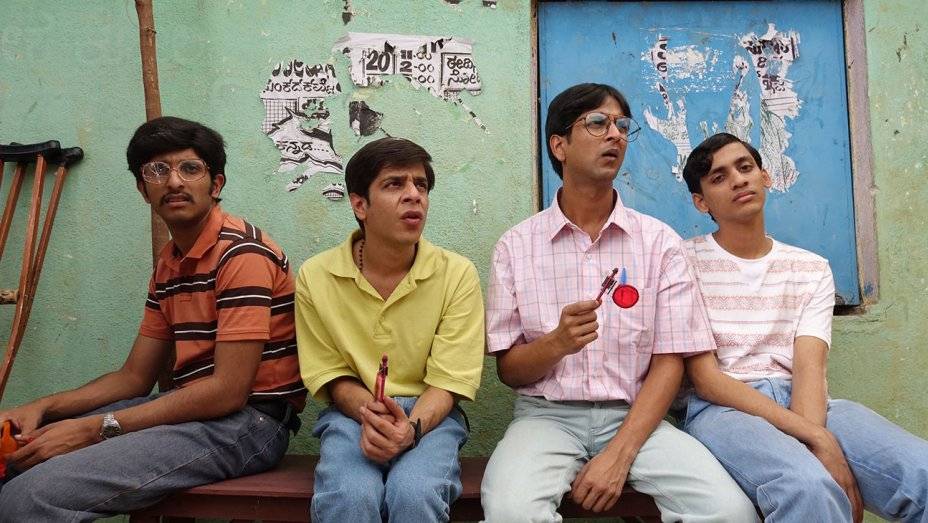 Netflix's 'Brahman Naman,' directed by Qaushiq Mukherjee, popularly known as Q, is an Indian sex comedy that subverts the genre's conventional conventions by ridiculing rather than glorifying its heroes. While the film has no qualms with freely and honestly discussing human sexuality, it does raise concerns about the validity of male-centric depictions of it in popular culture. 'Brahman Naman' is essentially a parody of films like 'American Pie' and 'Revenge of the Nerds,' yet it isn't entirely cruel to its characters, allowing them to mature. The film is set in Bangalore in the 1980s and follows a gang of horny young guys led by Naman (Shashank Arora), whose severe inability to communicate with women leads to a series of misadventures. The film also makes a point about caste and how entrenched and unintentionally unfair it may be.
Budapest (2018)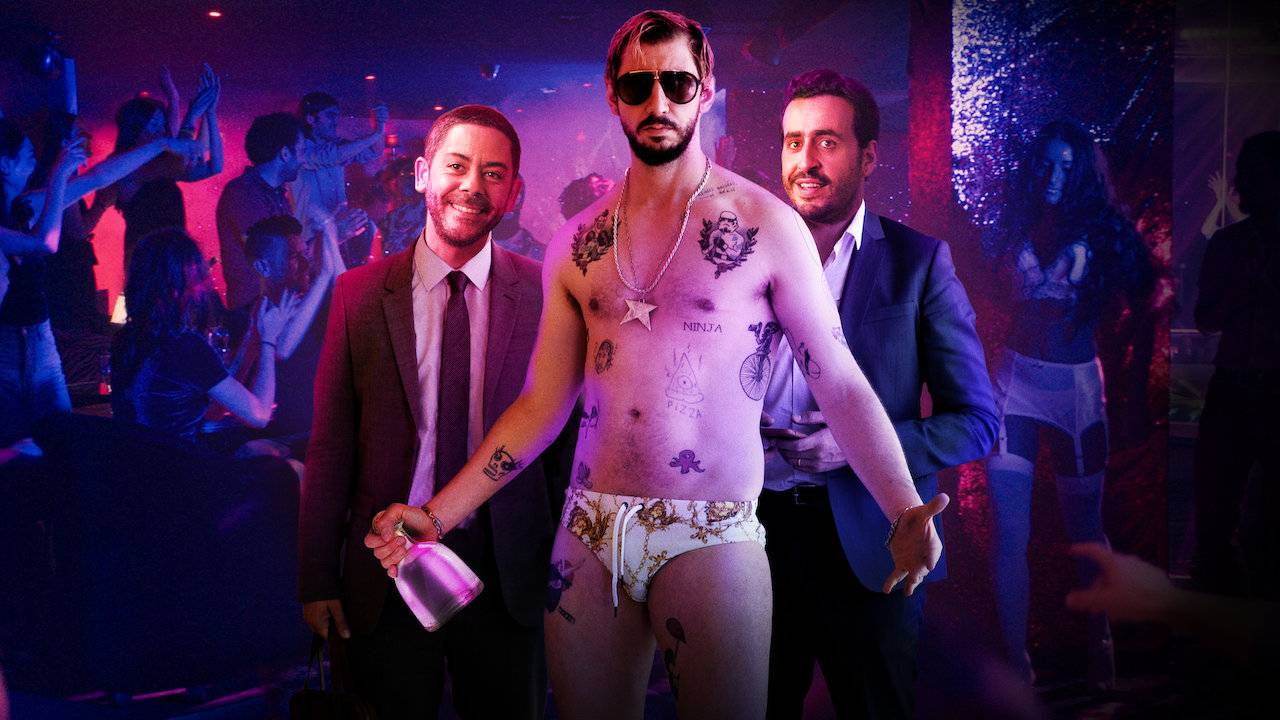 With its mix of quirky characters and a pretty unusual plot, director Xavier Gens' French sex comedy is a fascinating trip from start to finish. Vincent (Manu Payet) and Arnaud (Jonathan Cohen), stuck in their dull occupations and morbidly boring lives in Paris, agree that they need to do something more exciting and fun with their careers. They plan to open a bachelor-party-hosting business in Budapest after learning about the city's booming nightlife from a helpful and aged exotic dancer. Clearly influenced by films like 'The Hangover,' 'Budapest' doesn't hold back as it proudly and enthusiastically explores every nook and crevice of debauchery.
Duck Butter (2018)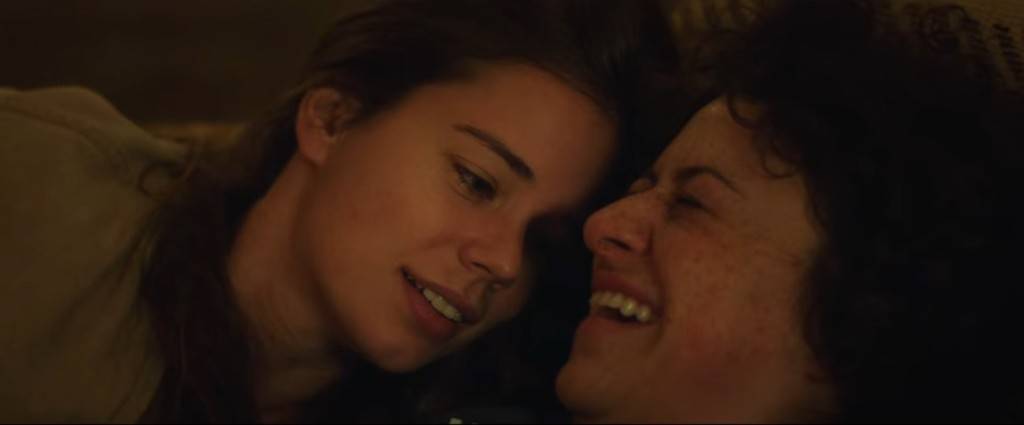 Naima and Sergio, two ladies who are disillusioned by unfulfilling and shattered relationships, star in Duck Butter. After understanding their mutual interest, the two decide to put their compatibility to the test over the course of 24 hours, promising to have sex every hour to get to know each other better. Despite the fact that they become close during their tryst, Naima recognizes Sergio's differences and is both annoyed and excited by her features. Taking a detour from sexual love, the film delves into Naima and Sergio's familial ties, revealing how larger fissures form between them with each new experiment. What makes 'Duck Butter' enjoyable to watch is the highly innovative and avant-garde filming, as well as the unconventional portrayal of love.
Ibiza: Love Drunk (2018)

The plot of this Netflix original film is around a woman named Harper who works at a New York public relations firm. Nikki and Leah, two of Harper's closest friends, decide to accompany her on a trip to Barcelona to secure a contract with a new client when her firm sends her there. Harper meets a DJ named Leo in Barcelona and is instantly charmed. After spending some quality time together, Leo informs Harper that he must travel to Ibiza for work. Harper chooses to join Leo to Ibiza, despite the risk of losing her job, and even brings her pals along. Though the plot of 'Ibiza: Love Drunk' isn't particularly interesting, the film's superb acting and humorous moments make it a worthwhile watch.
Lust Stories (2018)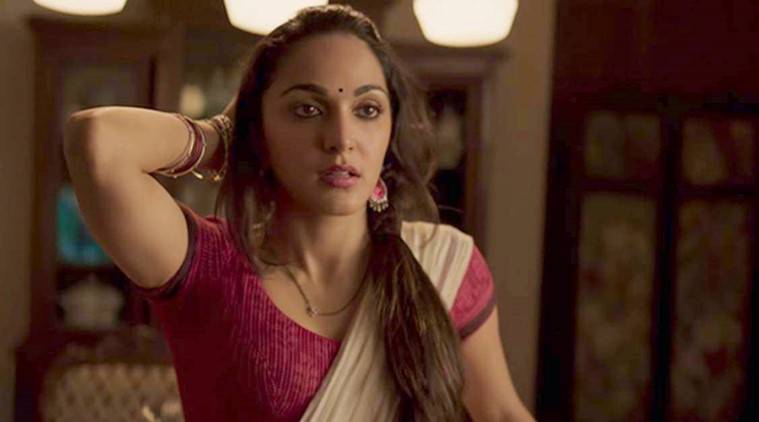 Because the Indian film certification body is fairly rigid when it comes to sex issues, four famous Indian directors in this anthology film embrace the freedom that Netflix provides. Karan Johar, Zoya Akhtar, Anurag Kashyap, and Dibakar Banerjee are the creators of 'Lust Stories.' Each of them has directed a film about sex in modern India, two of which are pretty funny. The film by Kashyap is about a sexual interaction between a teacher and a pupil that the latter misinterprets as love, while the film by Johar is about the challenges that a modern, emancipated woman faces in attempting to accommodate to her in-laws' needs. When it comes to sex-related films in India, Johar's film's conclusion is one of the most daring and funny scenes. While the other two films are excellent in their own right, they lack humor.
MILF (2018)

'MILF' is a lighthearted French comedy about three friends in their forties who go on vacation and explore loving yet bawdy relationships with younger guys. 'MILF' follows friends Sonia, Cécile, and Elise as they go to France's Côte d'Azur to assist Cécile in selling her vacation house. The buddies, however, soon stumble across three male teenagers in their twenties who quickly label the women as "Milfs" and appear interested in having a sexual relationship. As the women continue their summer fling, the rest of the film chronicles their time together, highlighting the differences as well as similarities between generations.
Oh, Ramona! (2019)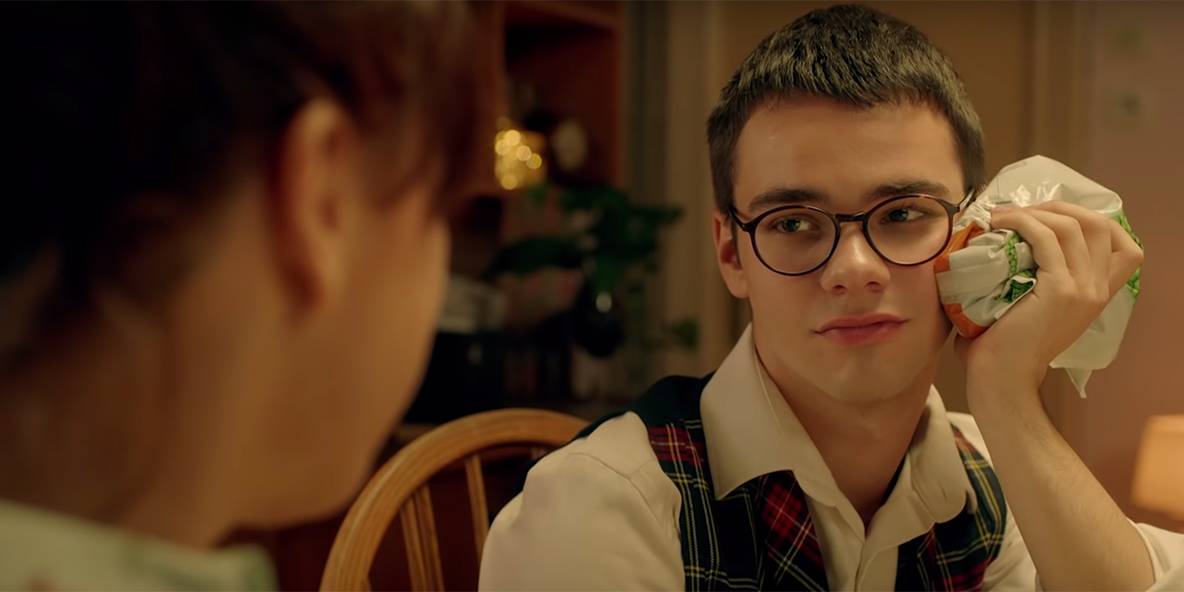 'Oh, Ramona!' is a Romanian teen sex comedy about a teenager boy named Andrei who is in love with the hottest girl in his school, the titular Ramona. When Ramona approaches him with the goal of becoming physically intimate, Andrei declines, believing that this would jeopardize his romantic interest in her. After being rejected, Ramona begins dating Andrei's best friend as a form of retaliation. Andrei's mother takes him on a trip, where he meets another girl with whom he falls in love. The plot then shifts to how he manages to balance his two romantic interests in his life. Overt sexualizations, a weak plot, and underdeveloped characters abound in 'Oh, Ramona!' On almost every level, the film fails miserably.
Someone Great (2019)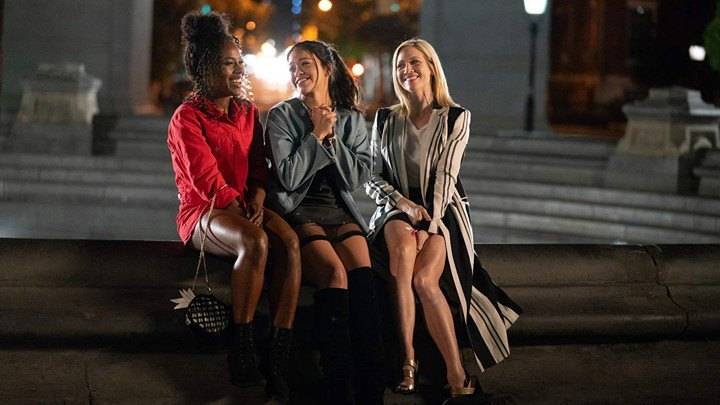 'Someone Great,' a Netflix original film, begins with the narrative of Jenny, a young woman who has landed her dream job as a music journalist for the Rolling Stone magazine. Jenny's euphoria, however, does not last long and is shattered when her lover breaks up with her. Jenny's other two friends, Erin and Blair, are having troubles in their own romantic relationships, just like Jenny. Before Jenny moves to San Francisco to start her new work, the three of them plan to take a trip together. For the three girls, the series of adventures and realizations they have in New York becomes a revelatory experience. 'Someone Great,' with its sensual sequences and great comedy, is a film that you must see.
Sex Drive (2008)

When movie first came out, 'Sex Drive' received mixed reviews from critics and was a box office flop, grossing only $18.8 million against a $19 million budget. However, the film's primary audience of young adults has grown up, and the film lives on in their minds as a priceless piece of nostalgia. 'Sex Drive,' directed by Sean Anders, follows the story of Ian Lafferty (Josh Zuckerman), an 18-year-old shy and gentle high-school dropout who makes minimum wage by dressing up as Seor Donut, a fictional fast-food chain's mascot. He meets a girl online by posing as a football player and then drives 600 miles to meet her in his brother's 1969 Pontiac GTO Judge. Felicia (Amanda Crew) and Lance, two of his buddies, are accompanying him on this wonderful and bizarre voyage (Clark Duke).
The Package (2018)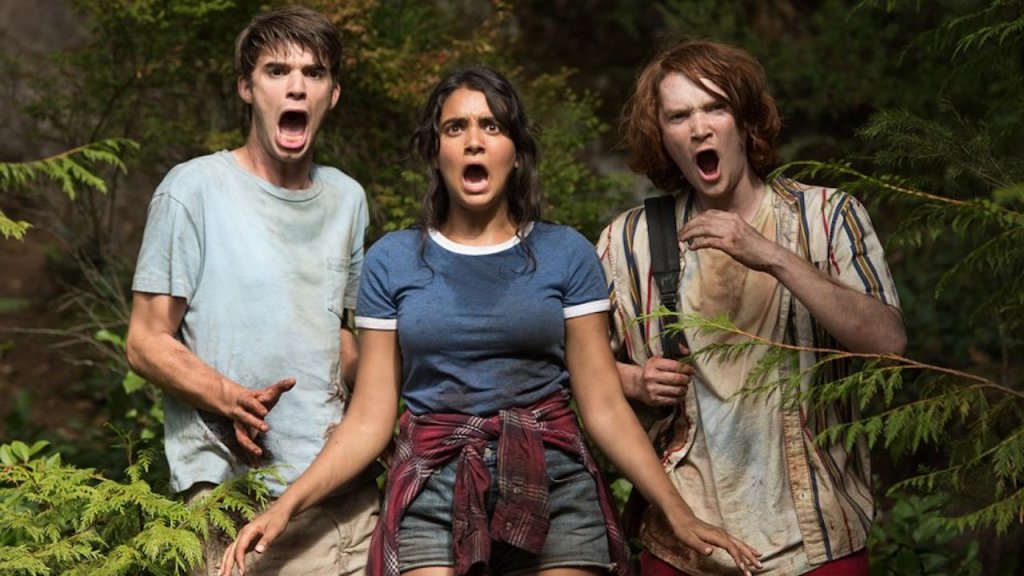 'The Package,' a funny sex comedy directed by Jake Szymanski, follows pals Sean, Jeremy, Donnie, Jeremy's sister, Becky, and Donnie's ex-girlfriend, Sarah, on a spring break camping trip in the woods. When Jeremy inadvertently slices off his penis while playing with a knife, what starts out as a harmless adolescent film filled with adventures, pranks, and flirtation takes on a whole new meaning. The group, stranded in the middle of nowhere with a cut penis and a friend in need of rapid medical attention, dials 911 but unintentionally offers the physician a beer cooler instead of the body part. The rest of the film follows the gang as they attempt to reach the hospital while overcoming many challenges, both external and emotional. 'The Package,' a sex comedy with over-the-top humor, superb acting, and a thrilling plot, is a must-see.
The Breaker Upperers (2018)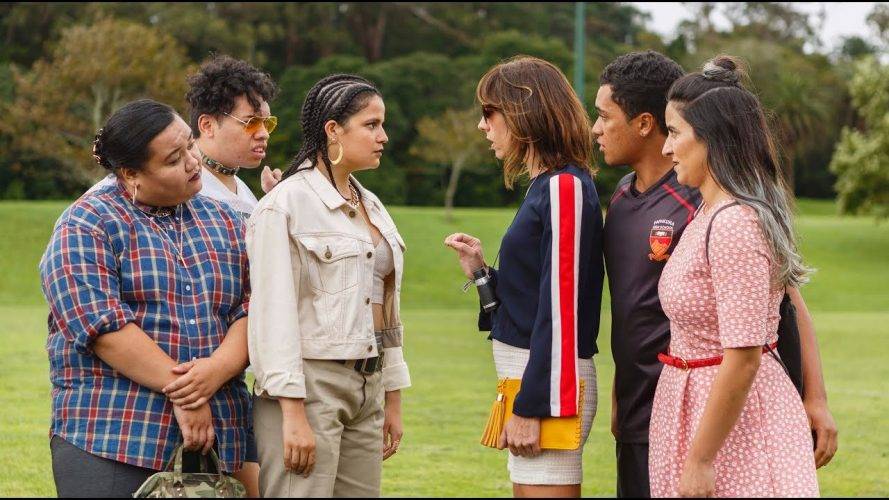 This charmingly unusual comedy from New Zealand features its two main protagonists, Jennifer (Jackie van Beek) and Mel (Madeleine Sami), running a service that helps people end their relationships. The women seem to expertly dance the thin line between legal and criminal to attain the result that will offer their customers the most delight. 'The Breaker Upperers' is bawdy, humorous, and surprisingly heartbreaking. The two stars of the film also wrote and directed it. MCU filmmaker Taika Waititi acted as an executive producer on the project. It not only was a critical hit upon its release but also became the most lucrative movie of 2018 in New Zealand.
The After Party (2018)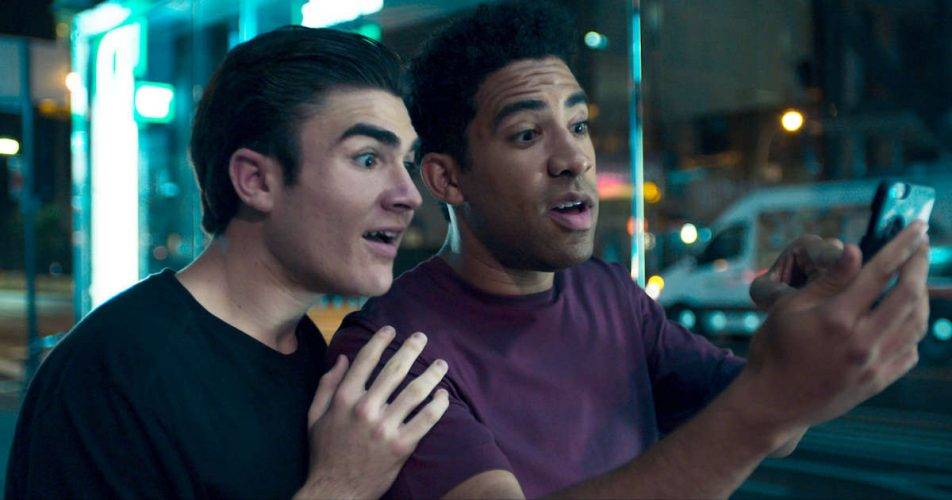 Owen (Kyle Harvey) is a gifted but struggling young rapper who goes by the moniker 'O.' Jeff (Harrison Holzer), his childhood buddy and manager, believes he is destined for greatness. Wiz Khalifa, who is truly impressed by O's lyrics, meets the duo. Owen, however, becomes sick on stage during a performance after consuming Khalifa's potent cannabis and vomits all over the Grammy-nominated rapper before having a seizure. Owen earns the moniker 'Seizure Boi' after being the target of derision on social media and elsewhere. Owen decides to join the Marines because he feels hopeless. Jeff, on the other hand, hasn't given up on their joint ideal and has begun to put even more effort into it. Rappers like Ski Mask the Slump God, DJ Khaled, and DMX make guest cameos alongside Khalifa in this glamorous comedy.
The Lovebirds (2020)

Netflix's 'The Lovebirds,' starring Kumail Nanjiani and Issa Rae, is about a couple whose relationship appears to be on its final legs. After four years together, Jibran and Leilani have grown tired of each other and have become adversarial. Their ordinary chats frequently devolve into massive brawls. When it appears that the couple's relationship is over, they become entangled in a complex mystery involving corrupt cops, blackmailing operations, and a hidden society that meets for orgies on a regular basis. If they are to survive the ordeal, the two characters must set aside their differences and work together. The film has a strong resemblance to Tim Allen and Kirstie Alley's 1997 feature 'For Richer or Poorer.'
The Wrong Missy (2020)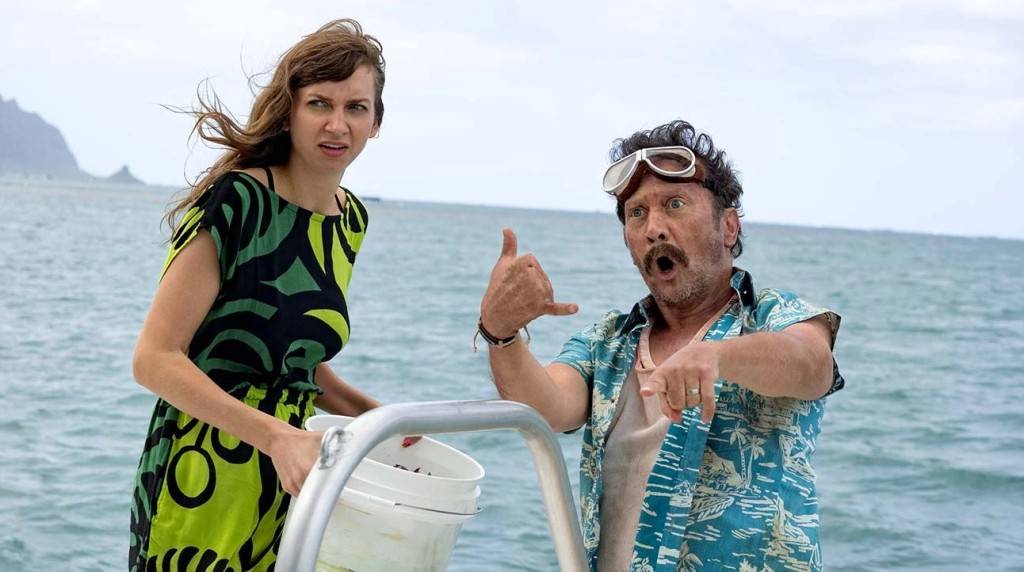 'The Wrong Missy' is a hilarious, moving, and filthy comedy that will have viewers riveted to their seats until the end. The film begins with a prologue that depicts Tim, the protagonist, on a bad date with Melissa. Tim meets a second Melissa several months later, who appears to be the polar opposite of the first and appears to be a perfect match. Tim invites Melissa to a weekend in Hawaii, excited to have found a prospective love partner, only to discover he had been texting his catastrophe date. The film then follows Tim and Melissa as they spend their time in Hawaii doing weird and raunchy things until Melissa learns Tim's original error. Tim is left with the difficulty of having to pick between the two until the genuine Melissa arrives to spend a lovely time with him.
The Incredible Jessica James (2017)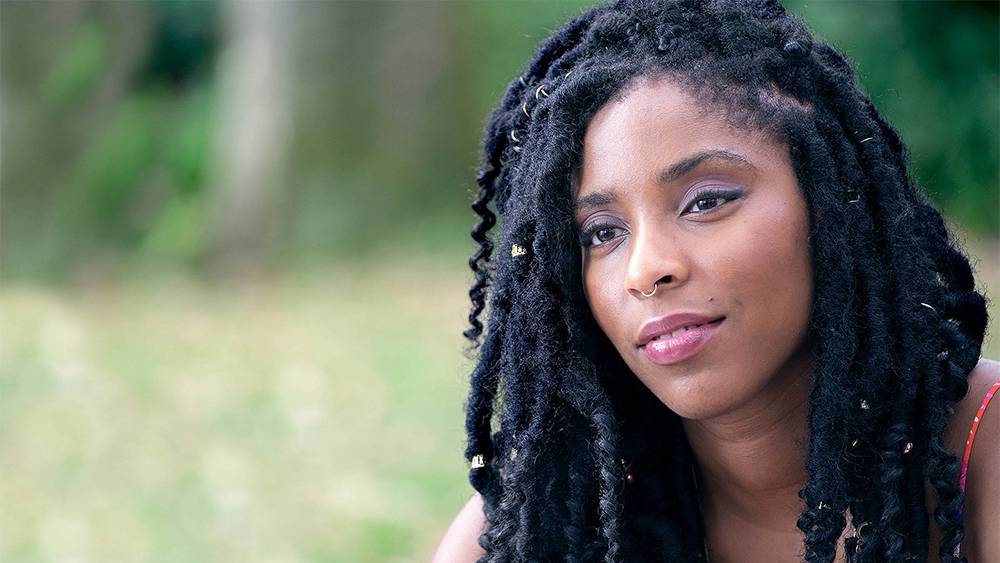 'The Incredibles,' a Netflix romantic comedy written and directed by James C. Strouse, Jessica James tells the narrative of the titular woman, a New York City-based aspiring playwright. When the movie starts, Jessica is telling a man she met on Tinder about her recent split. Through Jessica's chats, we learn that she is a fiercely independent woman who does not hesitate to declare her likes and dislikes on any subject. During another Tinder encounter with a man named Boone, the two of them find that they have both recently been out of meaningful relationships. Despite the fact that the date did not start off well, they eventually bond and have sex. As the two of them converse, other parallels in their personalities emerge. As a result, Jessica and Boone become partners in figuring out how to deal with life after a breakup. With well-written characters and a terrific lead performance by Jessica Williams, this is a picture that takes a unique approach to a tried-and-true genre.
Our Team DCS includes 5 different writers proficient in English and research based Content Writing. We allow them and encourage them to follow the Entertainment news all day long. Our posts, listicles and even the exclusives are a result of their hard work.