On NBC's "Dateline: The Real Blacklist, Russian Spy," Marina Litvinenko recalled the difficult battle she faced in bringing those accountable for her husband Alexander Litvinenko's poisoning death in 2006. He was a former Russian agent and successful businessman who was supposedly killed in London, England, by the KGB. Marina digs into the intricacies of the law and describes how she pursued justice for her spouse by hopping from one political corridor to another. Who is Marina and where is she right now, then? Let's investigate.
Who is Marina Litvinenko?
In 1962, Marina Litvinenko was born, raised, and educated in Moscow. She spent five and a half years at Moscow State University studying before earning her engineering economist degree. She was already very active in dancing by the time she finished graduation. She graduated from college and went on to become a professional dancer. She wed her dance partner, and for a while they competed in ballroom dancing competitions and worked as dance instructors. In 1989, the marriage was over.
After her divorce, Marina ceased competing in dance competitions but kept her teaching position. A former business partner had been making extortion demands and threatening violence against a couple of her acquaintances from her dancing days. They had reported the incident to the authorities, and a KGB agent named Alexander "Sasha" Litvinenko was looking into it. Sasha and the couple got along well, so in June 1993, Marina invited him to a dinner party at her apartment to celebrate her birthday.
Sasha had two kids with his ex-wife Natalia at the time, with whom he was still wed. Yet because of their unhappy marriage, it resulted in divorce not long after. He started dating Marina, and in June 1994, Anatoly, their son, was born. In October 1994, they got married. Sasha's top officers at the Department for the Investigation and Prevention of Organized Crime soon ordered him to investigate the purported assassination of Boris Berezovsky in late 1997, though, and their blissful world quickly turned upside down (URPO).
While Boris was a friend and thought the operation was illegal, Sasha defied the order to kill the powerful Russian Moghul. In a public news conference in November 1998, he condemned the assassination plan and revealed suspected corruption inside the FSB. The family allegedly received death threats before leaving Russia in November 2000 after being discharged from duty and spending eight months in jail. They travelled to London, United Kingdom, with Boris' help, and were given political refuge as well as citizenship.
Sasha persisted in his political rant, though, accusing President Putin of murdering journalists and critics in addition to censoring him. By adding radioactive polonium-210 to his tea, former KGB agents, according to Marina, killed her spouse as a result of these activities. On November 1, 2006, Sasha became unwell. She passed away on November 23, about three weeks later. Substantial evidence that backed up Marina's statements was discovered during a subsequent Scotland Yard probe.
Where is Marina Litvinenko Now?
Marina recalled those traumatic times when her husband was deteriorating slowly in the hospital. She revealed how a gut sense compelled her to take their kid to the hospital the night before Sasha passed away. "I thought, 'He's in hospital, they know what to do with him, they will start to give him the antidote.' I believed it was all under control," she said. The emotional Marina recalled how her husband had wanted her to expose the people responsible for his killing on his deathbed.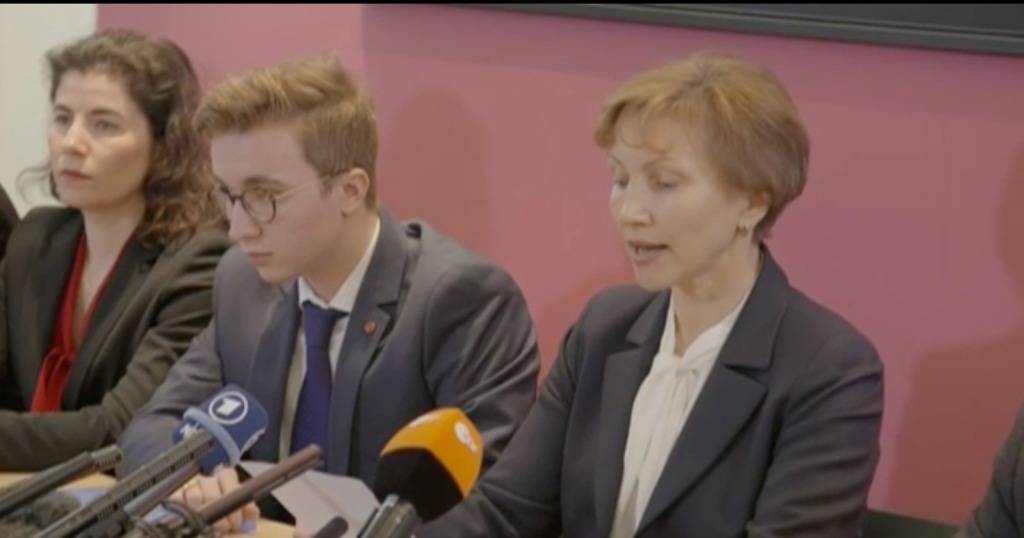 She continued her fight against Russia, moving from one political corridor to the next and participating in numerous TV and print appearances where she accused Putin and the KGB of killing her husband. She did not let Sasha down. She persisted even after Moscow rejected the formal request from the British Foreign Office to extradite former KGB operative Andrei Lugovoi. She went to the European Court of Human Rights after a UK public enquiry in 2016 raised the possibility of Nikolai Patrushev, the former FSB Director, and President Putin being involved.
The ECHR ruled with her and mandated that Russia compensate Marina with €22,500 in costs and expenses and €100,000 in non-pecuniary damages. Even though Russia continues to dispute the accusations and hasn't paid her, Marina believes she may have achieved some measure of Sasha's justice. She has appeared in numerous documentaries and television programmes on her husband's slaying. In a 2017 interview, she described how she felt constantly watched and frightened for the safety of her elderly mother who lives in Moscow. She is a vocal opponent of President Putin and is now in her early 60s. She still resides in London.
Being a binge-watcher himself, finding Content to write about comes naturally to Divesh. From Anime to Trending Netflix Series and Celebrity News, he covers every detail and always find the right sources for his research.