For the lovers of the romance genre, Nicholas Sparks is the name that is synonymous with timeless love-stories. While the likes of Jane Austen and William Shakespeare hold the highest ground in creating all sorts of stories on love, in the contemporary world, there are only a couple of writers who have managed to capture the same feeling. While I wouldn't consider Sparks as the best of his time, it is pretty hard to argue against the fact that he is one of the most popular ones. With almost two dozen books published, half of them have been adapted for the screen, a couple of whom are considered to be in the list of the best romance films of all time. His breakthrough novel, 'The Notebook', was perhaps the most successful adaptation of all and was a turning point in the career of not only the author but also of the people who got a chance to be the part of its movie.
All of his books have explored romance in a unique way. From finding love in unusual places to being star-crossed lovers, from the happily ever after to the understandable parting of ways, there is nothing that Sparks hasn't come up with in his stories. Maybe it is the way he writes his characters, or the swoon-worthy stories that he concocts, his novels make great fodder for the films that are the best ones to watch on Valentine's day! Considering the popularity of his stories, Netflix has brought together some of the best ones in its collection. The following is the list of all Nicholas Sparks movies on Netflix right now. You can also find many of these best Nicholas Sparks movies on Hulu or Amazon Prime.
A Walk to Remember (2002)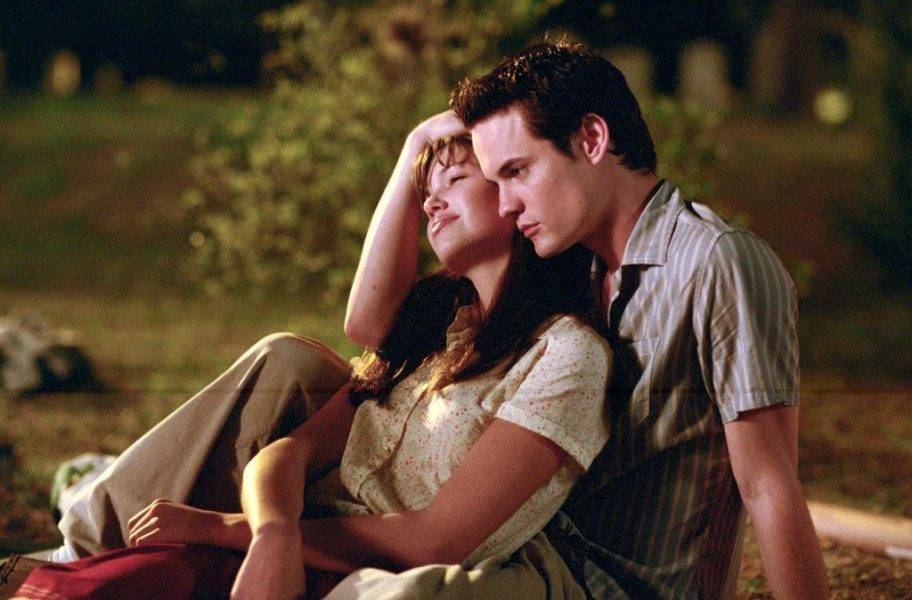 Whenever a romance tale is written, there are only a few ways in which the story can meet its end. The task of a good writer is to find out the best way to lead his characters towards it, and the talent of the best writer is to devise a new ending, altogether- something that the audience would not expect. 'A Walk to Remember' offers one of those endings. It tells the story about Landon and Jamie. Landon is a mischievous boy. He, along with his friends, indulges in all sorts of things that are explicitly against rules. One day, or rather night, he and his friends get drunk inside school premises, and in their misguided adventures, one of them gets badly hurt. This becomes a big problem for Landon, who is given two options to get out of the situation. Either he should accept being expelled from the school, or he should indulge in some school projects as a part of his service. One of those projects is the school play, and it is there that he meets Jamie. Jamie is the daughter of the local minister and is the exact opposite of Landon. As they get to know each other, opposites attract. However, there is a problem which has already marked their love story as a doomed one. In her first film, Mandy Moore played the role of the lovable, yet tragic, Jamie. Her portrayal of the character lends more sympathy from the audience and makes it one of the best romance movies to watch on a gloomy day.
Safe Haven (2013)
Most of Sparks' work focuses entirely on the romance between the characters. 'Safe Haven' is different from the rest because it also adds mystery and a sense of danger to the obvious theme of finding love. It starts with a woman (played by Julianne Hough), scared and covered in blood, cutting and dying her hair to alter her look. In urgency, she takes a night bus to whatever the last destination, and in a clever thought, gets off in a small town. Finding it a quiet and sombre place, she decides to build her new life there and introduces herself to everyone as Katie, which is not her real name. Not long after, she meets Alex (played by Josh Duhamel), a widower and father of two kids, who extends help to her in a kind gesture. But, wary of strangers, Katie rebuffs him. Initially. Her life begins to settle down as she makes friends, finds a home and a job for herself. Eventually, she warms up to Alex and his kids and they begin a relationship. However, her dark past hasn't let go of her and soon she finds it closing in on her. Now, she has to make a tough decision? Does she run away again and look for a new life with a new identity in some place, and continue this circle every time danger closes in on her? Or, should she stay with the ones she loves, and fight for what she has built for herself?
The Last Song (2010)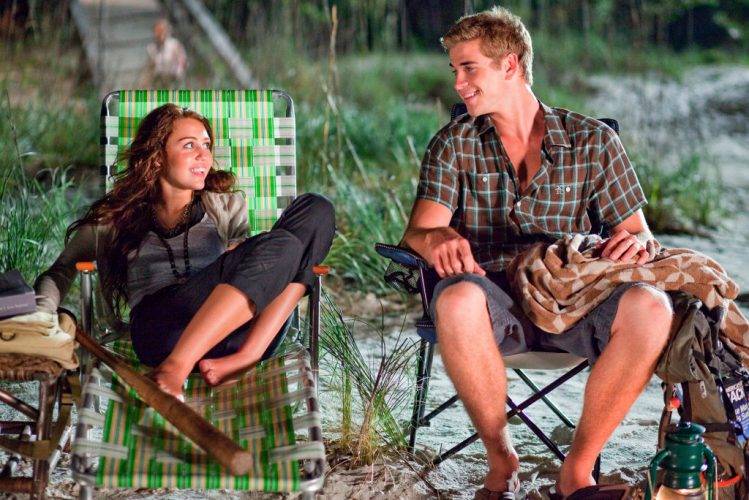 Almost all of Nicholas Sparks' stories are based on the romance between two people, not necessarily young, as Sparks has created stories for all age groups and all sorts of people. However, a story can't be told with just two characters. There are other characters who add to the story even if they are only contributing minutely, and their relationships with the protagonists matter as well. 'The Last Song' is one of those stories that bring equal focus on the protagonist's love life, as well as, their relationships with other characters. It tells the story of Ronnie, a rebellious teenager who has pent-up anger ever since her parents got divorced. She is a musical prodigy. However, her insubordination doesn't allow to give her musical career any serious thought. Her mother sends her, during summer vacation, to live with her father, in the hopes that he might be able to inspire her, considering that he, too, was a man of music.
In her father's town, Ronnie meets Will, who is a decent, young man, but is known to have had a number of past relationships. The film featured Miley Cyrus in her first major film debut and marked her post-Hanna Montana era. She starred alongside Liam Hemsworth, and their own romance has come a long way since then. 'The Last Song' is different from other Sparks' movies in a number of ways, the most major difference of them being that it heavily relies on the depiction of Ronnie's relationship with her father. All the emotion that this film huddles up is owed not to Ronnie's romance with Will, but to her forming a deep connection with her father.
The Lucky One (2012)
'The Lucky One' features Zac Efron in the leading role and tells the story of a Marine, named Logan, who finds the picture of a woman while serving in Iraq. A couple of incidents lead him to believe that the photograph is his lucky charm. When he returns home, he decides to find out the woman in the picture. Locating the lighthouse in the background, he succeeds in finding her out, however, he finds himself unable to explain why he had been looking for her. The woman is Beth Green. Beth is a divorcee, living with her eight-year-old son. He brother, too, had served in Iraq, however, he never came back. Unaware of Logan's intentions, she misinterprets his advances as trying to find a job. Their interactions soon develop into a romance, which becomes an eye-sore for Beth's hot-headed ex-husband. Also, Logan hasn't yet divulged the secret of the picture to her. Both these things stir trouble for their romance. Apart from the love angle, the film also focuses on the themes of survivor's guilt and PTSD.
The Notebook (2004)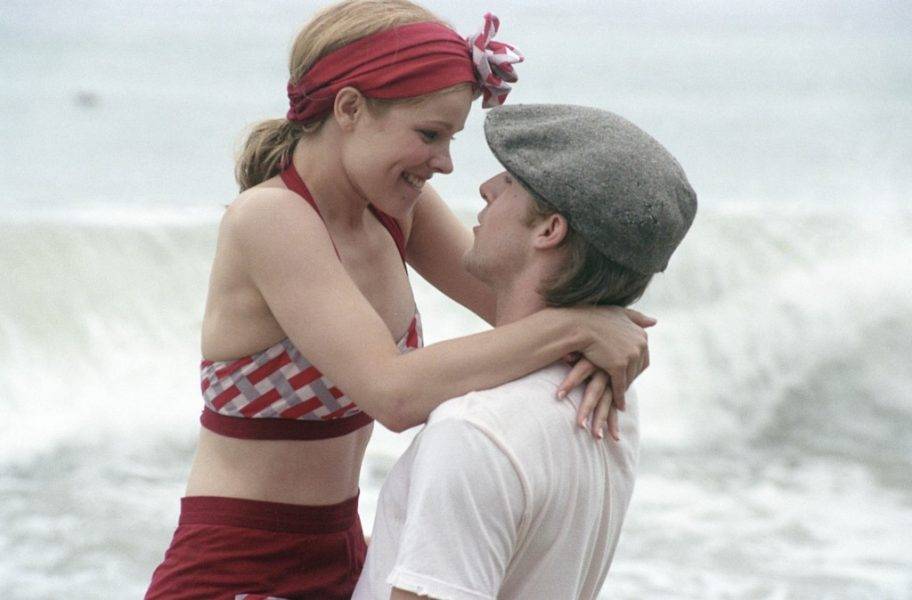 Held in high regard by the fans of the romance genre, 'The Notebook' is an ideal watch if you want the tale of first love, swooning romance, and tear-jerker conclusion. This film became a landmark in the careers of Ryan Gosling and Rachel McAdams and instantly shot them to stardom. Set in the 1940s, it follows the romance of Allie and Noah. Noah is young and poor, and Allie is rich and beautiful. One fine summer day, Noah sees Allie and decides to pursue her. She falls for his charms and they spend the summer together. But Allie's parents do not approve of Noah, and as soon as they get a whiff of their love, they ban Allie from seeing him any further and return back home to another place. Years later, Allie and Noah reunite, however, Allie is engaged to be married to a rich Southerner now.
The film was a massive hit when it was released, and since then, has gone on to woo the audience and built a cult following in the romance genre. If you can't pick a movie for Valentine's day or for a romantic, first date, this could do very well. It is a perfect tale of two star-crossed lovers who find each other even when they come from two very different worlds and keep their love alive, despite all the heartbreak and the distance they are put through. You just might want to keep some tissues handy, because even though there is a happily ever after in it, it gets quite emotional.
Our Team DCS includes 5 different writers proficient in English and research based Content Writing. We allow them and encourage them to follow the Entertainment news all day long. Our posts, listicles and even the exclusives are a result of their hard work.