The HBO true-crime documentary series "The Vow" sheds light on "Smallville" actress Allison Mack and her ascent into the murky, filthy realm of sexual enslavement. For those who are unaware, the show is focused on NXIVM, which is pronounced "Nexium." NXIVM, a multi-level marketing firm that Keith Raniere founded in 1998, gradually developed a reputation for being more of a cult than a business and was linked to sex trafficking. Finally, the founder of NXIVM Keith Raniere was detained in 2018 on suspicion of sex trafficking, along with a number of his accomplices. In this essay, we examine Allison Mack's relationship with NXIVM and the circumstances surrounding it.
Who is Allison Mack?
'Smallville,' the wildly successful 10-season Superman television series that debuted in 2001, is where Allison Mack first gained notoriety on the small screen. Allison played Chloe Sullivan, one of Clark Kent's closest pals, as a charming 18-year-old. While Allison's appearance on the show propelled her to prominence, it would also ultimately lead to her demise.
Allison and Kristen Kreuk, who played her co-star on "Smallville," were close during Allison's tenure on the show. Kristen Kreuk then invited Allison to a conference on empowering women sometime in 2010. Nancy Salzman, a co-founder of NXIVM, and her daughter Lauren Salzman introduced themselves to Mack as the mentorship program's hosts at the conference. It signalled Allison's (perhaps inadvertent) entry into the sex cult that NXIVM would eventually develop into. Unintentionally or not, Allison became good friends with Nancy and Lauren Salzman over time, and it was via them that she finally met Keith Raniere, the creator of NXIVM.
Allison quickly rose through the ranks of the cult to a high position, where she actively participated in the acquisition of new sex slaves. She is also thought to have contributed to the initiation of the cult's branding of victims. In fact, Allison was "the leader of a secretive sex cult within the NXIVM structure called DOS, which stands for Dominus Obsequious Sororium, or Master Over Slave Women," according to an article by The Hollywood Reporter. Mack allegedly served as a "master" in this group, the second-most senior position (Raniere was above her), and recruited "slaves" from NXIVM, who was restrained by other slaves and brandered with a hot cauterising pen. So, on April 20, 2018, Allison was detained by the FBI on suspicion of sex trafficking, sex trafficking conspiracy, and conspiracy to commit forced labour as the spotlight focused on NXIVM and its high-ranking members.
Where is Allison Mack Now?
The once-promising television actress Allison's life has been in a downward spiral since her incarceration. In spite of her initial denials, Allison eventually caved in, accepted "full responsibility" for her deeds, and pleaded guilty to the alleged racketeering conspiracy and racketeering charges in April 2019. Allison had initially maintained her innocence to the allegations and had posted $5 million in bail to be released from home imprisonment. In court, Allison explained her choice to enter a guilty plea by saying, "Throughout it all, I thought Keith Raniere's motives were to help people. I was mistaken. I must accept full responsibility for my actions, which is why I'm admitting guilt right now. Because of this, I am and will continue to become a better person.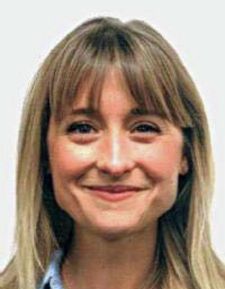 It's also important to note that at about the same time, Allison consented to participate in a number of proffer sessions to assist the government in successfully prosecuting Keith Raniere. She actually gave them information about the inner workings of DOS as well as "about crimes carried out by other first-line DOS masters, including missions to seduce Raniere and attempts to find Raniere a virgin successor. Mack went into detail about Raniere's involvement in creating assignments for Mack's slaves, including, among other things, Raniere's repeated requests from Mack's DOS slaves for nude photographs, Raniere's instructions for the seduction assignment, and Raniere's encouragement of the use of demeaning and derogatory language, including racial slurs, to humiliate DOS slaves.
Thus, it should come as no surprise that Allison issued a statement of regret several days before her sentencing on June 30, 2021—there were multiple delays because of the covid-19 pandemic. She had deliberately used the "opportunity" of her house detention before starting her jail term to "confront the darkest parts of myself and come to terms with the pain my actions have inflicted on so many people I love," according to the article. Now more than ever, it is crucial for me to express my sincere apologies. I gave everything I had to the lessons Keith Raniere was teaching me… The worst error and source of my deepest regret in life was this.
However, Allison ultimately received a sentence of three years in prison, three years of probation, one thousand hours of community service, and a $20,000 fine. Thus, she arrived at the low-security Federal Correctional Institution-Dublin in Dublin, California, in September 2021 to start serving her sentence. However, she was released early on July 3, 2023, after only 21 months of imprisonment. In other words, Allison is suddenly unchained at the age of 40.
Our Team DCS includes 5 different writers proficient in English and research based Content Writing. We allow them and encourage them to follow the Entertainment news all day long. Our posts, listicles and even the exclusives are a result of their hard work.