Amar Chadha-Patel is a British actor who is one of the most distinctive up-and-coming stars in film and television. Amar is soon going to become a household name thanks to his parts in notable productions like Wheel of Time, Aladdin, and the upcoming Willow series. Let's look at some fascinating details regarding his life!
He was born in India but grew up in London.
Amar grew up in both North and East London, and his grandparents lived in West London, despite the fact that he was born in India in 1991.
Amar was able to maintain his ties to his Punjabi heritage there, and his upbringing in such a diverse setting has been emphasised.
He was in a band called Strong Asian Mothers.
Amar believes that creativity and teamwork are essential components of life, which is probably why he chose to play with the band Strong Asian Mothers.
In 2012, he started the band with old pals, and he called it after the powerful women who make up his family and the foundation of the London neighbourhood.
According to Chadha-Patel, his time spent with the band was essential in enhancing his performance abilities and preparing him for acting jobs.
His first acting credit was at 2 years old!
Amar's first official acting credit was in Gurinder Chadha's 1993 film Bhaji on the Beach, but it wasn't until 2010's It's a Wonderful Afterlife that he gained his first acting credit as an adult. He had just turned 2 at the time.
He has been a supporting cast member in a variety of projects.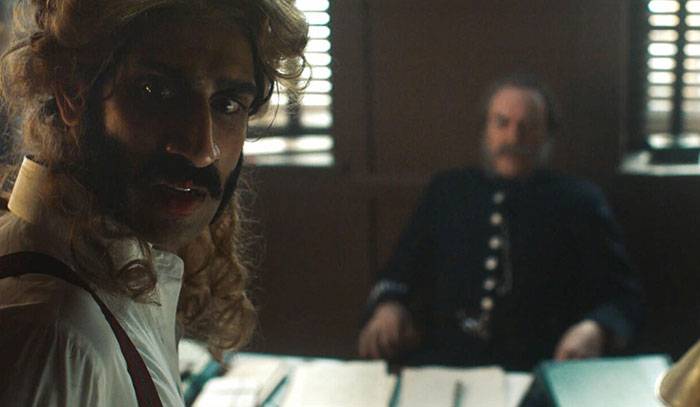 Amar is a prolific creator who enjoys experimenting in a variety of artistic, musical, acting, directing, and other fields.
He has spent the last ten years building an amazing body of work as an actor, appearing in films and television shows like Blinded by the Light, Army of One, Beecham House, Doom: Annihilation, The Third Day, The Windsors, and Aladdin.
He appeared in a music video.
As an extra in the 2014 music video for George Ezra's well-known song "Budapest," Chadha-Patel earned one of her first acting credits.
His breakthrough performance was in Year of the Rabbit.
Fans may associate Amar with his more recognisable Hollywood roles, but Year of the Rabbit, a British sitcom, was where he made his breakthrough in 2019.
He played Detective Sergeant Keith opposite Matt Berry and Keeley Hawes in this television series.
He starred in a horror movie.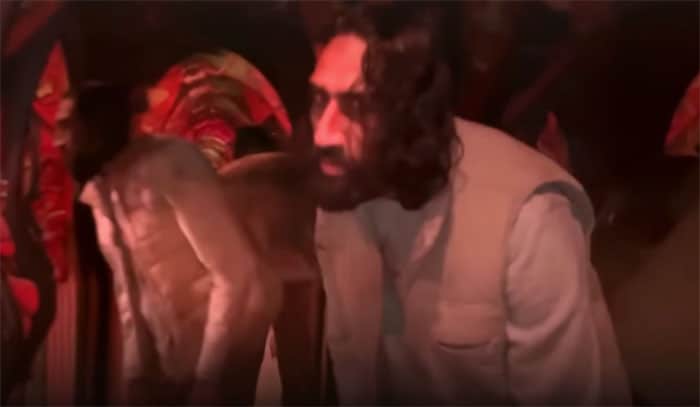 When Chadha-Patel played the lead role in Rob Savage's horror movie Dashcam last year, he got the chance to use both his acting and directing talents.
The actor claims that because he got to operate the camera in addition to playing one of the film's key characters, it was a very interesting experience.
He was in two episodes of Wheel of Time.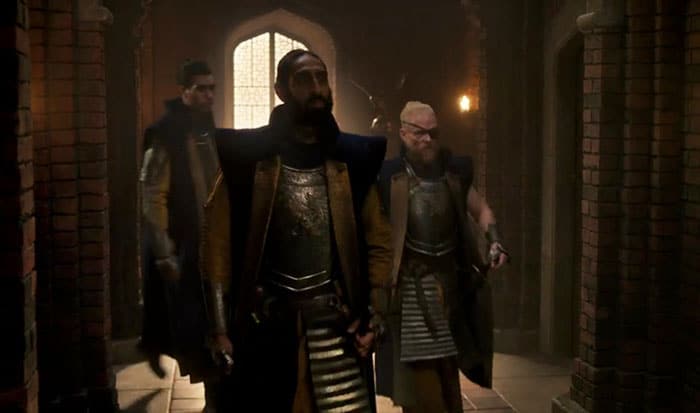 Amar had a fantastic year in 2021 after agreeing to play a part in the wildly popular fantasy series Wheel of Time on Amazon.
He was originally supposed to play the role of Ingtar Shinowa, but a schedule clash with his work on the next Willow series forced a change in character.
As a result, viewers can see Amar perform as Lord Yakota in two episodes.
He has a leading role in Willow.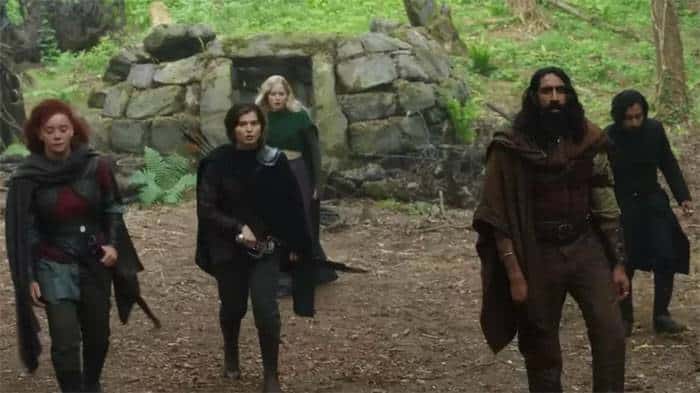 In order to spend his acting efforts on his starring role in the upcoming Disney+ series Willow, Chadha-Patel left Wheel of Time.
Willow, a follow-up to the beloved 1988 movie starring Warwick Davis, follows a fresh band of heroes on their quest to rescue a kidnapped prince.
The imprisoned thief Boorman, played by Amar, joins the group in an effort to assist them in saving the prince and therefore gain his release.
The role, which pays homage to Madmartigan played by Val Kilmer in the first movie, will be recognised by fans of the first movie and will showcase Chadha-dramatic Patel's and humorous skills.
Along with Warrick Davis, Ruby Cruz, Erin Kellyman, Ellie Bamber, Dempsey Bryk, and Rosabell Laurenti Sellers, he will appear in the programme.
His favorite book is "The Buried Giant" by Kazuo Ishiguro.
Amar mentioned that "The Buried Giant" by Kazuo Ishiguro is his favourite novel.
The actor claims that he appreciates the book's references to Arthurian England and many myths and tales.
He has directed many exceptional projects.
This talented actor also has expertise in front of the camera! In addition to his acting duties, Chadha-Patel has also directed a short film called Fairground, various commercials, and fashion campaigns.
He has several projects in the works!
In the new drama series Fifteen-Love, which will air on Amazon Prime in 2023, Amar plays a significant role.
He has also been cast in Gareth Edwards' sci-fi film True Love, which will be released the same year as this one.
Amar Chadha-Patel gives his all in all he does, whether it be acting, directing, or even playing music! We are eager to follow his future endeavours.
Being a binge-watcher himself, finding Content to write about comes naturally to Divesh. From Anime to Trending Netflix Series and Celebrity News, he covers every detail and always find the right sources for his research.