From September 1989 until May 1996, the legendary reality competition programme "American Gladiators" enthralled viewers by placing a group of amateur athletes against intimidating opponents known as "gladiators" in thrilling contests of strength and agility. Each week, viewers are subjected to challenging physical trials that highlight the participants' unflinching resolve and unbreakable character.
'American Gladiators' immediately gained a devoted following and had an impact on popular culture thanks to its distinctive blend of athleticism, excitement, and larger-than-life characters. Its enormous success cut across borders, paving the stage for the creation of localised versions in many nations. The whereabouts of the "gladiators" undoubtedly intrigue show fans. We have you covered if you fall into this category.
Where Is Deron McBee Now?
Deron Michael McBee is an excellent athlete and actor who has made a lasting impression on both the big screen and the world of sports. Known for playing the iconic Malibu on the ground-breaking television series "American Gladiators," McBee's blond hair, tan skin, and surfer character came to be associated with the show. With a foundation in karate and considerable training in swordsmanship and hand-to-hand combat, McBee displayed his fighting prowess in a number of action films, frequently playing intimidating villains.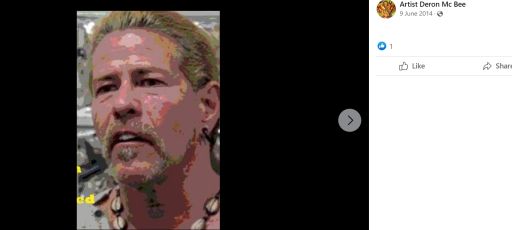 In addition to his acting career, McBee worked as a constable for the Los Angeles County Sheriff's Department in the early 1980s. Notably, he played the menacing Motaro in the critically acclaimed "Mortal Kombat: Annihilation." He tragically lost his wife Drzan McBee to a heart attack in 2003, but he discovered comfort and fulfilment in Christian service and his love of painting.
McBee persevered despite suffering serious wounds while filming "American Gladiators," and he continues to inspire others through his podcast, "The Issues of Life," which discussed dealing with challenges in life from a religious perspective and addiction recovery.
Where Is Marisa Pare Now?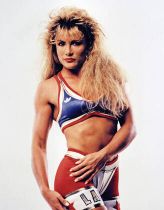 Marisa Pare, a gifted actress noted for her prominent performances in numerous film and television projects, was born on October 9, 1959, in New York City, New York, USA. She became well-known for her roles in well-liked television series like "Renegade," "Tarzán," and the hit comedy "Clueless." Marisa previously wed actor Michael Paré, demonstrating a passion for the entertainment business that they both share.
Where Is Raye Hollitt Now?
Raye Hollitt, an accomplished actress and bodybuilder, was born on April 17, 1964. She rose to fame as one of the original cast members of the ground-breaking television programme "American Gladiators" under her stage name Zap. Raye Hollitt spent seven years working as a paralegal after graduating from Lake-Lehman High School in 1982 before beginning her career in entertainment.
View this post on Instagram
Hollitt made her television debut in American Gladiators' inaugural season in 1989; she took a brief break for maternity leave during the second season before returning for the third season and continuing her involvement until 1995. She made a surprise appearance for an alumni programme during the show's final season in 1995–1996. Hollitt had speaking roles in Blake Edwards' film "Skin Deep" and the game programme Card Sharks before landing the role of Zap.
She also made prominent guest appearances on a number of TV programmes, including "JAG," "Baywatch," "Blossom," and others. Together with her husband Kenn, Hollitt currently resides in South Lake Tahoe. Working as a personal trainer, massage therapist, and snowboard instructor, she keeps up her interest for sports, fitness, and wellbeing. Hollitt provides online training courses to share her knowledge and motivate people to live active, healthy lives.
Where Is Myke Horton Now?
A former Canadian football player known for his time with the Calgary Stampeders and Toronto Argonauts, Michael M. Horton was born on July 17, 1954. Horton became well-known for his abilities on the pitch, especially when playing as Gemini, his alter ego. The difficulties he experienced off the pitch, though, were highlighted by a 30 for 30 documentary, according to Yahoo. His family experienced tension as a result of the difficulty he had juggling his public persona with his private life.
Despite these challenges, Horton never wavered in his dedication to his followers, frequently spending hours signing autographs following each performance. Surprisingly, his two kids continued his love of football, with one of them, Wes Horton, going on to carve out a successful football career that included time spent with the Carolina Panthers.
Where Is Dan Clark Now?
Dan Clark, better known by his stage name Nitro, left an indelible mark on "American Gladiators," enthralling viewers from 1989 to 1992 and then reappearing for the 1994–1995 season. He is now a well-known motivational speaker who travels the nation encouraging people to live life to the fullest without looking back. Dan Clark has a variety of talents outside of his work as a television personality. He is a talented novelist, actor, producer, and professional football player. He has written two autobiographies, "F Dying" and "Gladiator," which provide readers a glimpse into his life's path.
As a well-known expert in health and fitness, Clark is also credited with developing the exhilarating "Gladiator Rock'n Run," an obstacle adventure run that tests competitors across a 5 to 10-kilometer route while encouraging both physical and mental toughness. The event's revenues, which totaled hundreds of thousands of dollars, were donated to Talk About Curing Autism. Among Clark's many activities are his participation in Ty Murray's Celebrity Bull Riding Challenge, a reality show about bull riding, and his founding of "Ten Thousand Pounds," an initiative to combat children obesity via empowerment and education. He published his autobiography, "F Dying," in 2017, which details his experiences after having a heart attack in 2013.
Where Is Cheryl Baldinger Now?
At the Bikram Yoga International World Headquarters, Cheryl Baldinger is a committed Bikram Yoga instructor. Cheryl, who is based at the Kayne Eras Centre in the US, is devoted to promoting the tenets and advantages of Bikram Yoga. Bikram Yoga offers practitioners a demanding and transforming experience through a set sequence of 26 postures and two breathing exercises carried out in a hot studio. Cheryl leads students through this special practise as a trained teacher, assisting them in developing greater physical stamina, flexibility, and concentration.
Where Is Sha-Ri Pendleton Now?
Sha-ri Pendleton, who was born on 5 December 1963, is a former professional athlete who achieved greatness in the mid- to late 1980s in the sports of hurdles, javelin throwing, and bodybuilding. Sha-ri entered bodybuilding competitions while training for the Olympics. She won a stunning second place at the Nebraska Championships in 1984, and then placed fourth at the Los Angeles Championships in 1989. She soon understood, however, that she would have to give bodybuilding her complete focus in order to achieve.
View this post on Instagram
Sha-ri made the decision to t ake a sabbatical from bodybuilding competition since she was primarily focused on achieving her Olympic goals. Blaze, played by Sha-ri Pendleton, debuted in 1989 on the well-known television programme American Gladiators, where he rose to prominence for three years, from 1989 to 1992. Weightlifting is the focus of her training regimen, which she performs six times a week. She integrates powerlifting workouts like squats, deadlifts, and shoulder presses into her routine and prefers free weights to machines. This method enables her to gain muscle tone and strength more quickly and effectively.
Where Is Ritch Finnegan Now?
A seasoned expert in strategic sales, Richard Finnegan is renowned for his accomplishments in direct sales, business growth, sales strategy, and operations. Richard has proven his capacity to produce outcomes and guide teams to success as a Strategic Sales Team Leader. He develops and supervises the implementation of successful sales strategies using his knowledge to meet organisational objectives. Richard has a second affiliation with Finnegan Wellness, where he probably uses his sales prowess to market and advance the business' wellness goods and services. A company or brand with a comprehensive approach to well-being, fitness, or health could be called Finnegan Wellness.
How Did Tonya Knight Die?
Tonya Knight, a well-known American professional female bodybuilder, was born on March 24, 1966. She was well-known in the bodybuilding community during her career, but she was also embroiled in controversy. Knight placed fourth in the Ms. Olympia competition in 1988. However, after convincing evidence was shown by IFBB officials, she later acknowledged to sending a surrogate to submit to a required drug test on her behalf. She received a suspension as a result and lost her 1989 Ms. International title. She also had to give back the $12,000 she had won in prizes at the 1989 Ms. International and the 1988 Ms. Olympia.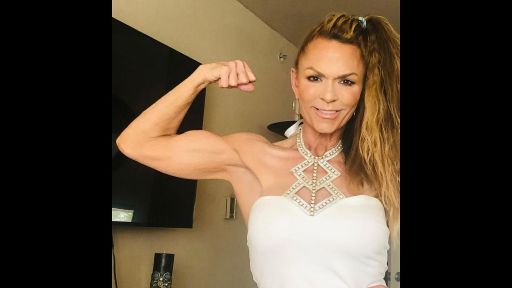 Tonya Knight was once married to bodybuilder John Poteat and lived in Overland Park, Kansas; however, the couple later divorced. Timothy, Todd, and Travis were three of her brothers; she also had a large number of step- and in-law siblings. She also has a son by the name of Malachi. Sadly, Tonya Knight, 56, lost her battle with cancer on February 7, 2023. Those who are familiar with her career will recall her contributions and accomplishments in the world of female bodybuilding.
Where Is Jim Starr Now?
With a primary focus on product creation and consulting, Jim Starr has a varied expertise in the health and fitness sector. The Grind's Director of Product Development, Jim Starr, is in charge of directing the creation of wellness, nutrition, and fitness-related goods. Jim most likely offers clients in the business professional guidance and consulting services on sports nutrition as the proprietor of the Sports Nutrition Consulting Group.
Jim previously held the position of Director of Product Development at the well-known fitness business 24 Hour Fitness. He was in charge of overseeing the company's product development in this capacity. At dotFIT, a company that specialises in online exercise and weight loss programmes, Jim gained experience. His tasks there most likely included product development or similar duties.
Where Is Kimberly Rogers Now?

The multi-talented Kimberly Jade Rogers has an excellent history. As an Army veteran who served in the military, Kimberly Jade Rogers showed her passion to and commitment to serving her country. Kimberly Jade Rogers is an accomplished bodybuilder who has won three national championships in the discipline. These impressive successes are the consequence of her commitment and diligence in training and competing. Kimberly Jade Rogers has earned a reputation as a reliable fitness expert thanks to her knowledge and experience in bodybuilding and physical fitness. She also works as a real estate closer in the sector of real estate.
Where Is David Nelson Now?
Actor David Nelson is well-known for his roles in a number of well-liked television shows. David Nelson had roles in the Will Smith-starring sitcom The Fresh Prince of Bel-Air and the TV show Matlock. Martin, a comedy series starring Martin Lawrence, featured David Nelson. Nelson also made an appearance in the sitcom "Married… with Children," where he portrayed the role of Fantasy Man #3 in one episode.
Where Is Erika Andersch Now?
Erika Andersch, a German actress born in 1961, is well-known for her roles in a number of prestigious projects. 'Batman Returns' featured Andersch. Additionally, Andersch had an appearance in the TV show "Lois & Clark: The New Adventures of Superman."
Where Is Lori Fetrick Now?
View this post on Instagram
From the television programme American Gladiators, Lori Fetrick, better known as "Ice," is acknowledged as one of the most well-liked Gladiators. Her "Ice" moniker accurately describes her calm and collected demeanour when competing. After leaving the show, Lori Fetrick adopted the character of the Gladiator and started a podcast called "Chillin' with Ice." The podcast explores the motives, struggles, and victories of the Gladiators and goes behind-the-scenes of American Gladiators.
She explains on her YouTube channel that the podcast attempts to give a close-up and personal perspective on their experiences and the road they took to accomplish their objectives. As a public speaker and fitness fanatic in addition to her podcast, Lori Fetrick probably uses her platform to encourage and motivate others on their fitness journeys. She also founded IceTeeShirts.com, indicating her involvement in the retail sector and perhaps the sale of branded clothing bearing her Gladiator persona or fitness-related goods.
How Did Billy Smith Die?
Just a few days before his 56th birthday, William "Billy" Smith, better known as Thunder from "American Gladiators," unfortunately went suddenly. Smith didn't have a long bodybuilding career, but he was successful nonetheless, taking first place at the 1985 National Championships and third at the Gold's Classic. 'American Gladiators,' where he rose to fame and developed a devoted fan base from 1990 to 1992, was the result of his successes in the bodybuilding world.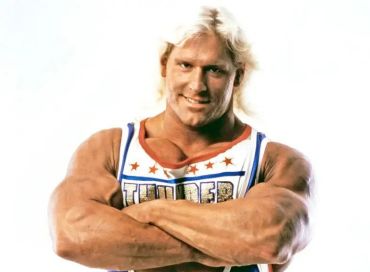 At the time this article was written, no information on the reason for his premature death had been made public. His passing was verified by the 'American Gladiators' Twitter page, which also offered its condolences to his family. Fans and the American Gladiators community are left with a vacuum in their hearts as a result of Billy Smith's passing and the loss of his renowned Thunder persona.
Where Is Galen Tomlinson Now?
Galen Tomlinson is an actor best known for his roles in several television programmes. He was born in Los Angeles, California, in 1961. Tomlinson is well known for his part in the television series Family Matters. Tomlinson participated in the game programme "Family Feud," which pits two families against one another to estimate the results of popular polls. He might have taken part in the show as a contestant or in another capacity.
Where Is Debbie Clark Now?
Former American Gladiator and World Class Olympic Athlete Debbie Clark has changed careers and is now a single mother and Life Fitness Recovery Coach. She not only works as a coach but also manages a YouTube channel. Debbie Clark has undoubtedly seen significant success in her particular sport and participated in athletic competition at the highest level as a World Class Olympic Athlete.

Debbie Clark likely assists people in overcoming challenges, achieving their fitness objectives, and promoting general wellbeing in her current capacity as a Life Fitness Recovery Coach. Debbie Clark probably uses her YouTube channel as a platform to share her knowledge, offer fitness advice and inspirational material, and discuss her own experiences as an athlete, mother, and recovery coach. For her audience, it might be a source of motivation and direction.
Where Is Steve Henneberry Now?
Steve Henneberry works as an agent with Big H Homes, a division of Keller Williams Westlake Village, and is a vice president of the Los Angeles National Builder Trade-in Programme. Steve Henneberry, who is based in Thousand Oaks, California, lives nearby and most likely helps the locals with their real estate needs. Although he is presently based in California, his roots may be found in Waterford, Wisconsin, showing that he is a native of that state.
Steve Henneberry likely helps clients with the purchasing, selling, and renting of properties as a Realtor at Big H Homes and a member of Keller Williams Westlake Village. His involvement in arranging trade-in deals for new homes in the Los Angeles region is suggested by his position as Vice President of the Los Angeles National Builder Trade-in Programme.
Where Is Scott Berlinger Now?
Former small-town swimming champion Scott Berlinger changed careers to become a national gladiator and has since continued his physical endeavours in endurance competition. He started doing sports when he was just six years old, starting with swimming. He was a noted swimmer who excelled while growing up in Cumberland, Rhode Island. Scott Berlinger continued his athletic career by enrolling in the University of South Carolina, where he concentrated on bodybuilding and strength training.
With the help of his training, he was eventually able to land a role on the hit television programme "American Gladiators," where he spent two years playing the character Viper. Full Throttle Endurance Racing is a team training organisation that Scott Berlinger co-manages with Chelsea Piers. Since 2003, the team has won six team championships at the NYC Triathlon and four USA Triathlon Team Championships. This illustrates Berlinger's commitment to long-distance racing and his capacity as a coach and team manager.
Where Is Philip Poteat Now?
View this post on Instagram
Born in Lankershim, Los Angeles, Phillip Poteat had a brief but significant run as a Gladiator on the well-known TV programme Gladiators. In the fourth season of the show, he appeared as Atlas. He succeeded as a Gladiator in competitions like The Maze and Human Cannonball, displaying his strength.
Phillip Poteat had a lifelong fascination for bodybuilding and fitness in addition to his work on "Gladiator," which he pursued. He also dabbled in acting, making appearances in films like 1992's 'The Naked Truth', TV shows like 'Silk Stalkings', 'The Ben Stiller Show', and TV series like 'Silk Stalkings'. Tragically, Phillip's twin brother John Poteat, a bodybuilder and the ex-husband of American Gladiator Gold (Tonya Knight),
Where Is Barry Turner Now?
Barry Turner is a complex person well known for his many positions and achievements. He is the creator of Lenny & Larry's, a well-known company that specialises in creating baked foods that are high in protein. Barry Turner has demonstrated his broad skill set and entrepreneurial energy by taking on positions as a mentor, innovator, advisor, and free thinker throughout his career. Barry Turner studied at Georgia State University, where he probably picked up important information and abilities that would help him in his future endeavours.
Barry Turner worked tirelessly for over 27 years to develop Lenny & Larry's into a significant force in the health and fitness sector. His achievements as the company's founder have contributed to its success and notoriety. Barry Turner has also held the position of president of Awareness Technologies in the Greater Los Angeles Area, demonstrating his leadership skills and technology experience.
Where Is Salina Bartunek Now?
MoveFit Redefining Active Recovery, a fitness and wellness business situated in Agoura Hills, California, was founded by Salina Bartunek-Andrews. Salina Bartunek-Andrews hopes to change the idea of rehabilitation by including movement and fitness into the procedure with her knowledge of and enthusiasm for active recovery.
MoveFit provides cutting-edge services and programmes with a holistic focus on aiding people in regaining their strength, flexibility, and general well-being. Salina Bartunek-Andrews is committed to assisting her clients in maximising their healing time and reaching their fitness objectives.
Where Is Natalie Lennox Now?
American actress and model Natalie Lennox was born on January 12, 1964, in the United States. She rose to fame in 1992 when she replaced actress Marisa Pare in the role of "Lace" on the well-known weekly TV reality game show "American Gladiators," which Pare had played from 1989 to 1992.
Natalie Lennox was honoured as the Penthouse Pet of the Month for January 1993 in addition to her television appearances. Playboy magazine published pieces about her modelling career, emphasising her charm and beauty. Her presence in the entertainment sector was further established by her appearances on Star Search and Dallas.
Where Is George King Now?
George King moved on from his time on "American Gladiators" to the realm of "Battle Dome," where he competed as a Challenger in Season 1 and won, demonstrating his willpower and talent. His image as a fierce competitor was further enhanced by his outstanding performance on the show.
George King had the chance to expand his career beyond the world of television when he was given the chance to work with renowned actors Eddie Murphy and Janet Jackson in the 2000 film "Nutty Professor 2: The Klumps." This opportunity gave him the chance to show off his skills on the big screen and collaborate with renowned business experts. George King also made a remarkable appearance in the Dr. Dre and Eminem song "Forget About Dre" music video. He appeared as a police officer, giving his varied profession yet another facet.
Where Is Lynn Williams Now?
Lynn Red Williams is a multitalented person who has significantly improved a number of professions. With a background in professional sports, Sabre has achieved success as both an NFL player and as a "American Gladiator." With the help of his experiences and insights, Lynn has also made a name for himself as a spiritual advisor and motivational speaker. The Forever Noble Foundation Inc.'s CEO, Lynn, is committed to having a positive influence on the neighbourhood. The foundation concentrates on programmes that support empowerment, mentorship, and education in an effort to uplift people and bring about long-lasting change.
Lynn is the founder of the Name Above All Names Fellowship Group at Point Blank Ministries, in addition to his work with the Forever Noble Foundation. He offers spiritual direction and help to people looking to grow spiritually and personally through this organisation.
How Did Shelley Beattie Die?
As a professional bodybuilder and actress, Shelley Ann Beattie was a unique person who significantly contributed to both fields. She was deaf, which presented some difficulties, but she nevertheless excelled in the field of bodybuilding, taking first place in famous events like the Ms. International and Ms. Olympia. Given that she was one of the few deaf professional female bodybuilders in the world, her accomplishments were all the more impressive.
Shelley Beattie showed her versatility and tenacity in the realm of sports when she joined the Grinder on the America's Cup team after retiring from bodybuilding. But she struggled with personal issues in the background of her accomplishments. Beattie was given a bipolar disorder diagnosis, and unfortunately, on February 13, 2008, she tried to hang herself.
Shelley, who was 40 years old, died three days later despite efforts to save her. In her private life, Beattie came out as bisexual and dated magazine columnist John Romano for six years. She shared a home with her partner, Julie Moisa, on a farm in Oregon at the time of her passing.
Where Is Shirley Eson-Korito Now?
Finally on Twitter!!
Say Hello if you remember AMERICAN GLADIATORS!! #wherearetheynow#americangladiatorshttps://t.co/KM9nf57ZOc pic.twitter.com/QJQFFMllSa

— Sky Eson-Korito (@skykorito) March 21, 2022
A well-known person noted for her work in the health, beauty, and entertainment industries is Sky Eson-Korito. In addition to her career as an American Gladiator, where she displayed her athleticism and enthralled audiences as "Sky," Eson-Korito has built a name for herself as a public figure by modelling for numerous projects and standing up for beauty and wellbeing. Her multifaceted history, which includes work as a model, athlete, and actor, demonstrates her adaptability and talent across disciplines.
Where Is Shannon Hall Now?
American actress and athlete Shannon Rachelle Hall was born on April 18, 1970, and she has a variety of skills. In the sports of boxing, wrestling, bodybuilding, martial arts, and acting, she has significantly contributed. She has also competed professionally in the IFBA Boxing League, making notable appearances on ESPN and in two pay-per-view fights.
Media sources have taken notice of Shannon's accomplishments, and she has appeared in well-known periodicals including Sports Illustrated, Muscle & Fitness, and USA Today. At the moment, Shannon Hall is the proprietor of Edgewater, Florida's Knockout Artist Fight Club. She is able to share her knowledge and enthusiasm for combat sports through her business initiative, giving prospective fighters a place to learn and succeed in their chosen specialties. Through her fight club, Shannon shares her knowledge and skills while also serving as an example of dedication to one's vocation.
Our Team DCS includes 5 different writers proficient in English and research based Content Writing. We allow them and encourage them to follow the Entertainment news all day long. Our posts, listicles and even the exclusives are a result of their hard work.