'Married to Evil: Officer Down' on Investigation Discovery details how 42-year-old Andy Kimbrel was murdered in his Gardendale, Alabama, condominium in May 2019. Although the killer was almost instantly apprehended by the police, it required the tragic testimony of two stunning witnesses to convict the murderer. Here is what we know about the case, including the identify of the murderer and their whereabouts as of right now.
How Did Andy Kimbrel Die?
Officer Andrew "Andy" Wade Kimbrel was born on March 29, 1977, in Pleasant Grove in western Jefferson County, Alabama, to Renda Kimbrel and the late Terry Kimbrel. His humility, kindness, and sense of humour were lauded by his family and coworkers. When their father passed away when Lindsey was 10 and Andy was 16, his sister Lindsey Kimbrel Keener revealed that it was her brother who took on the most of the responsibility. According to her, Andy had always wanted to join the police department and that his love of people and generous nature helped him succeed in his chosen field.
Family members claim that Andy started his civic duty by volunteering for the City of West Blocton. He joined the Fairfield Police Department in 2001 after completing the Tuscaloosa Police Academy. He started working for the Vestavia Hills Police Department the following year, initially performing duties as an Evidence Technician and Patrol Officer. In the episode, it was discussed how Andy discovered his calling after accepting the position of school resource officer at Vestavia West Elementary School, where he established a number of lifelong friends.
At Vestavia High School, he also worked as the school resource officer. By the beginning of 2019, Andy was back to serving and defending the Vestavia Hills locals in his capacity as a patrol officer. He received the Officer of the Year award from the Vestavia Hills Police Department for his outstanding performance over the course of a nearly two-decade tenure, during which he served with courage and saved numerous lives. Andy was characterised by Lindsey as a strong, devoted father. In addition, he loved Alabama football and has always been passionate about car customization.
The 42-year-old's shooting death at his Woodbrook Apartments on May 2 was stunning as a result. Emergency personnel arrived at Andy's Gardendale residence after his distraught wife dialled 911 and discovered him there barely alive with a gunshot head wound in the back of his walk-in closet. He was taken in critical condition to UAB Hospital and received brain injury treatment. He had been shot with his Glock, which was the regular issue service weapon, according to police sources. The next day, May 3, in the early hours, he passed away from his wounds.
Who Killed Andy Kimbrel?
The programme claimed that Andy and Misty Dawn Kimbrel, his first wife, were high school sweethearts. Lindsey recalled how deeply the young couple had fallen in love and how his brother's joy with the birth of their daughter knew no bounds. Emma Kate Kimbrel was a baby when her mother passed away from a medical ailment. According to family sources, Misty passed away on November 24, 2005, and Andy's coworkers recalled how it utterly devastated him.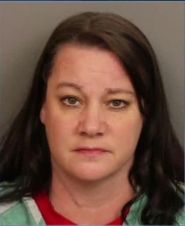 Around ten years later, in 2015, at a nearby carnival, Andy reconnected with Stephanie Nicole Keller after a second brief marriage. The single parents appeared to be in the same stage of life when they first met because Stephanie's kid, Thomas Andrew Kimbrel, was the same age as Emma, according to Lindsey. Before getting married in late 2017 without allegedly telling his family, they dated for roughly two years. The sister argued that since she was certain Andy would not have made such a significant decision without consulting them first, it showed possible manipulation on Stephanie's behalf.
However, the couple's marriage was unhappy since they fought all the time. The arguments never ended, according to Lauren Breland, deputy district attorney for Jefferson County. They were not aggressive. Andy never physically hurt Stephanie. Despite the fact that he never touched her, their relationship was one of constant verbal and emotional conflict. Shortly after being married, Stephanie hired a personal trainer, and Andy thought she was having an affair. According to reports, she had previously physically abused him by grasping his throat.
According to Lindsey, Andy frequently drove to his mother's house after having a disagreement with his wife, and Stephanie would soon follow. The sister alleged that her sister-in-law was "adept at pressing Andy's buttons and making him react" and was very manipulative. She claimed that Stephanie kept Andy away from his family and that once, during an apparent domestic incident, they noticed scratch marks on his neck. In accordance with court records, the couple began fighting once more on May 2, 2019, and the argument lasted for almost 24 hours.
Money and jealousy were the only really particular topics of the dispute, which was gaining momentum. When their parents were arguing, Emma, aged 13, claimed she and her stepbrother Thomas were in their bedrooms across the hall. She stated that Andy had intended to spend the night with her but never left. According to the teen's testimony, he texted her to shut her door and instructed her to lock it "because she (Stephanie) was crazy." I overheard her say, "Give me the gun," Emma claimed. I'll kill you. She also mentioned the supposed response from her father, "Do it then."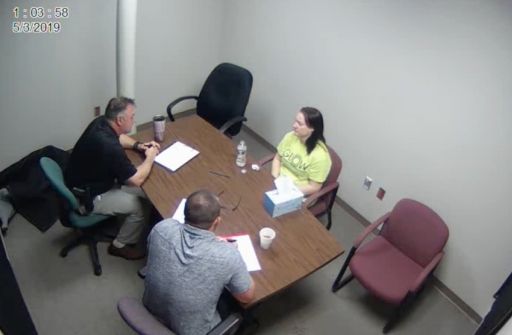 According to Emma, she heard rustling coming from her parents' bedroom and then "a pop." She requested Steve Foshee, her maternal grandfather, to pick her up out of fear. Stephanie also called Steve when he was already on his way to ask him to come retrieve the kids, but she gave no further instructions. He afterwards stated in court, "I asked, 'Is it bad?' and she (Stephanie) said, 'It's really bad.'" The police questioned Stephanie while Andy was still in the hospital, where his condition was critical. She stated that when her husband "shoved" his gun into her grasp, it fired.
The woman allegedly changed her account many times to include a battle for the gun, according to the investigators. They also alleged additional inconsistencies, such as her claims that she dropped the gun right away after it had shot, followed by subsequent claims that she kept it for a brief period of time before putting it next to her wounded husband. Stephanie admitted to washing her hands prior to the cops showing up when they informed her about finding a bloody handprint on the toilet seat. She was taken into custody after Andy passed away and accused of murder.
Where is Stephanie Keller Now?
The prosecution claimed Stephanie shot Andy on purpose at the trial in late October 2021 as a result of the continued marital strife. Her defence attorneys, however, asserted that the shooting was unintentional. The primary witnesses for the prosecution were the kids, with Emma describing how her stepmother reportedly routinely threatened and beat her biological father. Although their marriage had its share of difficulties, the defence said their client was devastated and said, "She certainly never intended for anything like this to happen."
The most incriminating testimony came from Emma, who claimed to have overheard her father saying something along the lines of, "If you think I'm such a bad person, why don't you just shoot me?" In response, Stephanie allegedly said, "Give me your gun." Due to her lack of regret, the court found Stephanie guilty of manslaughter in Andy's death and handed her a 20-year term. The 48-year-old is incarcerated at the Montgomery Women's Facility, according to government records. While her prison sentence expires in 2041, she will become eligible for parole in 2028.
Our Team DCS includes 5 different writers proficient in English and research based Content Writing. We allow them and encourage them to follow the Entertainment news all day long. Our posts, listicles and even the exclusives are a result of their hard work.