More and more individuals are interested in appreciating anime as it grows in popularity among Western viewers. Unfortunately, it can be challenging to get into anime, particularly given that it has a very distinct aesthetic from Western animation and that there is frequently a language and cultural barrier. Anime is frequently over-styled and employs a variety of clichés that are unfamiliar to audiences in the West. The learning curve for switching from one to the other might be rather steep.
If you're an anime fan already, you can suggest any of these series to a buddy who isn't one by using this list as a resource to find your next favorite anime show! There's a good probability that anything on this list will appeal to you, regardless of the genre you like.
For Action and Horror Fans, Watch Attack on Titan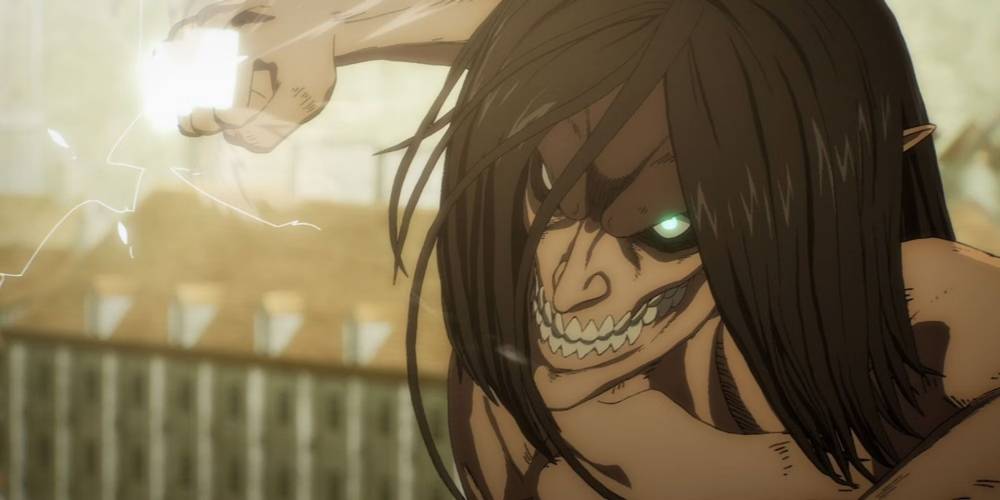 The extinction of humanity is imminent. Eren Jaeger (Yuki Kaji), who watched his mother's horrible murder, joins the Scouts to fight the huge man-eating monsters known as the Titans and defend humanity along with his companions Mikasa (Yui Ishikawa) and Armin. But Eren has no idea how much harsher the Titans' world is than he does. Every triumph over their adversaries results in even more humiliating defeats, and when shadowy riddles come to light, it is unclear who the real adversary is.
Attack on Titan is frequently referred to as the Game of Thrones of anime because of its outstanding action sequences, distinctive world design, and complicated mysteries. More questions and secrets are revealed with each response.
For Comedy and Superhero Fans, Watch One Punch Man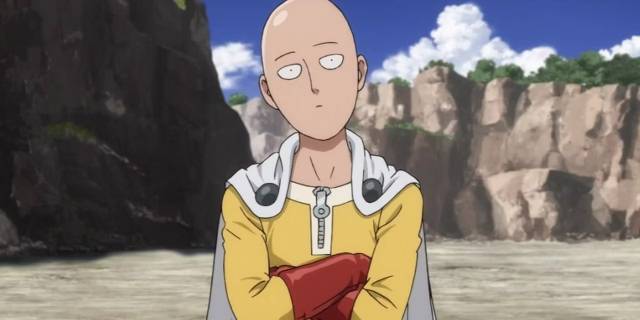 Saitama, a "hero for fun" played by Makoto Furukawa, has a problem: he can beat any foe with a single blow. Even though it would appear ideal, Saitama can no longer feel sufficiently challenged during battles. The local market's sale is Saitama's biggest source of excitement now that his desire for heroics has subsided. The situation changes when Saitama's protégé, the cyborg hero Genos (Kaito Ishikawa), sees Saitama's strength. Together, they join the Hero Association and start climbing the ranks as Saitama looks for the one foe who can actually challenge him.
Rarely does a powerful superhero receive this amount of characterization, and Saitama is remarkably sympathetic and human despite his great power. Even though One Punch Man occasionally contains graphic violence, the comedy is sharp and the action is intense.
For Fantasy Adventure, Watch Fullmetal Alchemist: Brotherhood

When their mother passed away, brothers Edward (Romi Park) and Alphonse (Rie Kugimiya) were prepared to do anything to bring her back to life, even breaking the most unthinkable taboo. The brothers must now set out on a protracted quest for the Philosopher's Stone, a legendary artifact that has the potential to heal their bodies. Their journey gets them involved in a perilous conspiracy within the Amestris military and into all kinds of magical mischief.
The anime masterpiece Fullmetal Alchemist: Brotherhood is the pinnacle of exploration. Brotherhood is a study of perseverance and optimism that will leave you feeling both fulfilled and wanting more since every character, regardless of how tiny their role, has a proper conclusion.
For Heist Lovers, Watch Great Pretender
Makoto Edamura (Chiaki Kobayashi), a small-time con man from Japan, thinks he is a brilliant guy until he meets con man Laurent (Junichi Suwabe), who hires Edamura for a series of high-profile heists. Edamura finds himself caught up in twist after twist and has no choice but to learn how to roll with the cons. Laurent's crew, which includes athletic right-hand woman Abby (Natsumi Fujiawara) and talented actress Cynthia (Mie Sonozaki), pulls off the most meticulously-planned and highest paid heists from the vibrant beachside mansions of LA to the dizzying heights of a Singapore air race.
Each of the five "cases" in Great Pretender is jam-packed with mind-bending story twists. If reading subtitles is too distracting, this program also features a good English dub that covers all necessary accents of the characters. You will be seduced and conned into having fun.
For Horror and Suspense, Watch The Promised Neverland
Three bright young children, Emma (Sumire Morohoshi), Norman (Maaya Uchida), and Ray (Mariya Ise), reside at Grace Field, an orphanage supervised by their kind "mother," Isabella (Yuk Kaida). Up until Emma and Norman learn a sinister truth about the orphanage that causes everything to alter. The children are abruptly thrust into a strange world of deception and terrifying danger. They must find a way to use their skills and cunning to escape danger before their time runs out as the holes in their picture-perfect lives deepen.
The Promised Neverland is a skillfully made suspenseful movie with lots of terrifying parts to satisfy your need for the spooky. Additionally, the program does away with one of the anime clichés that might be the most off-putting to new viewers: it eliminates any internal monologue in favor of a more realistic and enigmatic tone. (The one caveat is that Season 2 is even worse than Season 1, so it's best to stop watching after Season 1).
For Mysteries, Watch Erased
A bizarre phenomenon known as Revival affects struggling comic book creator Satoru Fujinuma (Shinnosuke Mitsushima), allowing him to stop a terrible disaster from happening just in time. But Revival pushes him back over 20 years when he finds up becoming the prime suspect in a murder. Satoru begins working on preventing the murder of his classmate Kayo while still in his 10-year-old body.
Satoru is painted as the underdog in Erased, particularly when he sets out to solve crimes while inhabiting a 10-year-old's body. Moments of hope are made even more vivid by the peril and sorrow that are weaved throughout the program, which is enhanced by a hint of time travel.
For Paranormal Suspense, Watch Death Note
If you had the ability to kill anyone, anywhere, simply by knowing their name and face, what would you do? Light Yagami, an honorable high school student, is asked this question. His response? become the most prolific serial killer in Japan. However, this conduct is sure to garner attention, and soon the brilliant detective L is after Light. What happens next is a paranormal cat-and-mouse game that can make even finishing a bag of chips seem like the greatest thing that has ever happened.
If you like mysteries, paranormal undertones, and mind games, this is an excellent program to start with. In the customary anime manner, some moments can be quite dramatic, but the melodrama complements the narrative's tone and themes. Death Note is a tried-and-true classic for your introduction to anime. It's also a good time to watch the original anime because the Duffer Brothers are now producing a live-action series for Netflix.
For Sci-Fi and Western, Watch Cowboy Bebop
It is the year 2071. The Inter Solar System Police is where the crew of the Bebop, a lowly cowboy's spaceship, earns their money by turning in wanted felons. Former hitman Spike (Kichi Yamadera), ex-ISSP officer Jet (Unsh Ishizuka), runaway and con artist Faye (Megumi Hayashibara), kid hacker Ed (Aoi Tada), and their corgi Eins live precariously day by day since times are harsh and money is hard to come by.
Cowboy Bebop is the perfect transition program for Western audiences since it combines a space adventure with an episodic Western. Even if you didn't like the live-action Netflix version, the original anime is one of the most well-liked "first-time" series and has received high praise from critics. If you have what it takes to make a living as a bounty hunter, join the Bebop crew. Bang!
For Superhero Fans, Watch My Hero Academia
A fanboy's fantasy is to live in a world where everyone possesses a superpower (Quirk). Unless you're the only one, like Deku (Daiki Yamashita), who never acquires a quirk. Deku aspires to be a hero with all of his heart, but without a power, his goals would remain unfulfilled. As a result, he seizes the chance to pursue his ambition by enrolling at the elite high school for heroes, UA, when he meets his hero, All Might (Kenta Miyaki).
My Hero Academia is an ambitious tale about toil, camaraderie, and heroism with a sizable cast and lots of time to get to know them. The Quirks are nothing if not eccentric, and unlike many Western superhero myths, the show portrays heroism as a lucrative professional path. In addition to going above and beyond, My Hero Academia is distinctive enough to distinguish out while yet being well-known to fans of the superhero genre. Also very! It's a fantastic idea to join the other fans in watching Season 6 of this currently airing series.
For Teen Comedy, Watch Komi Can't Communicate

Komi (Aoi Koga), who suffers from terrible social anxiety, seeks to make friends but finds it difficult to speak. But when Tadano (Gakuto Kajiwara), a classmate, discovers how to write to her, he vows to help her make 100 friends. With Tadano's assistance, Komi learns to conquer her social anxiety and gradually develops more relationships; the more individuals Komi befriends, the more they may all learn from one another.
Komi Can't Communicate is a straightforward teen comedy with a clear objective and plain plot that is interspersed with lots of heartwarming moments.
For Time Travel Story, Watch Stein's;Gate

If anyone can comprehend the complexities of time travel, it's Okabe, a self-described mad scientist. But as Okabe gets ever-closer to accomplishing the seemingly impossible, he and his helpers find themselves in over their heads and woefully unprepared for the ripple consequences that can occur from even the smallest adjustments.
Steins;Gate offers countless sci-fi adventures with endearing characters and surprising turns for any fan of time travel. Prepare to microwave bananas into the future by grabbing your lab coat and Dr. Pepper.
For War Drama with Steampunk, Watch Violet Evergarden
Child soldier Violet (Toshiko Sawada), who served in Leidenschaftlich, finds it difficult to adjust to everyday life after the war. She transitions into the workforce as an Auto Memory Doll, a person who composes letters for people who are unable to. Violet discovers how to uncover the truth of what her clients' true intentions are hidden beneath their words as a result of the struggle of connecting with others' and her own feelings. Hopefully, this will eventually assist her in comprehending Gilbert's (Daisuke Namikawa) message that "I love you."
Violet Evergarden is a good introduction to anime for individuals who like historical dramas because of its old-style European-inspired setting, with just enough steampunk elements tossed in to give it a unique voice and feel.
Our Team DCS includes 5 different writers proficient in English and research based Content Writing. We allow them and encourage them to follow the Entertainment news all day long. Our posts, listicles and even the exclusives are a result of their hard work.