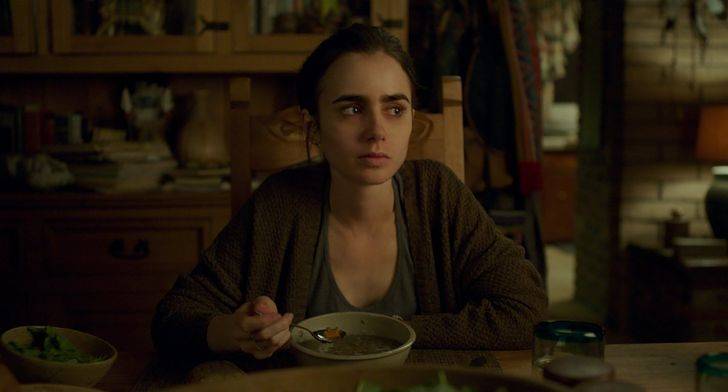 8 Best Anorexia Movies of All Time | Best Films About Eating Disorder
Anorexia is one such essential example of how cinema, as a medium, can shine a light on severe issues that plague society. Anorexia nervosa is an eating disorder characterized by an abnormally low body weight, a fear of gaining weight, and the use of drastic means to preserve a crushing sense of inadequacy and worthlessness. Anorexics, for whatever cause, have low self-esteem, which is influenced by cultural goods such as books and films, to name a few. As a result, persons in the media have a responsibility to be more inclusive in their body form ideals. They must abandon obnoxious and out-of-date beliefs. The false portrayal of beauty in brochures and billboards has far-reaching consequences for human well-being and body positivity.
It should be mentioned that sensitive films about anorexia have been few. Even well-intentioned films can fall prey to outdated cliches and preconceptions. The earnestness of the work, on the other hand, may be detected invisibly through efforts of inclusivity and acknowledgement.
Instead of following conventions, any multifaceted topic requires a similarly intricate treatment. As a result, the media must be courageous and open about the topic. The following films are, in their own unique ways, exactly that. But it is their very presence that adds the most to their bravery and honesty right away. Their existence as anorexia-themed films allows for a more open and sympathetic discussion of the disorder and its attendant issues, as it should have always been. The following is a list of films regarding eating disorders. You might be able to locate any of these best anorexia movies on Netflix, Hulu, or Amazon Prime if you're lucky.
301, 302 (1995)

'301, 302' is a Park Chul-soo-directed Korean supernatural film about Yun-Hee (Hwang Shin-hye), an anorexic writer, and Song-Hee (Bang Eun-jin), a chef, and their problematic relationship. The powerful picture of anorexia abuse and discrimination by Chul-soo is almost poetically depicted here. The conclusion of this South Korean contender for Best Foreign Language Film at the 1995 Academy Awards is scary yet fascinating, and one that stays particularly unforgettable, thanks to outstanding turns from the two stars.
Dying to Dance (2001)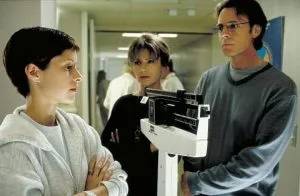 'Dying to Dance' was a direct television release that, like many other deserving anorexia films, failed to reach a larger audience. This touching movie, directed by Mark Haber, follows Alyssa (Kimberly McCullough), a teen ballerina who will stop at nothing to fulfill her ambition of becoming a famous ballerina. Her ambition becomes her undoing as she struggles with anorexia while coping with issues with her demanding parents and her romantic life. McCullough demonstrates a deep knowledge of her character's problems, and Dominic Zamprogna, Mary-Margaret Humes, and Natalija Nogulich, among others, provide strong support.
For the Love of Nancy (1994)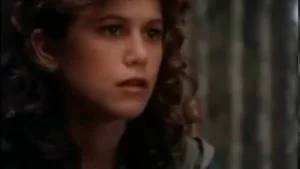 'For the Love of Nancy' is one of those rare and spectacular moments when the actor and the character share a same life experience. When Tracey Gold worked on this television movie, she was recovering from anorexia. She used Nancy Walsh, the film's protagonist, to convey her own suffering. As the audience watches Nancy fall down to a self-destructive end, they become increasingly alienated. Gold's portrayal is quite moving. Viewers who are familiar with her well-documented struggle with anorexia will find the film even more moving.
Nancy's deep-seated concerns are linked to her parents' initial disdain of them and her refusal to accept treatment. Her terrible position is saved by her parents' compassionate turnaround. Paul Schneider approaches this delicate subject matter with confidence and discretion.
Superstar: The Karen Carpenter Story (1987)

In 1987, Todd Haynes' stunning documentary about singer Karen Carpenter's death sparked outrage. Haynes used the unusual technique of employing Barbie dolls instead of real performers, which considerably added to the allegorical tone of the film. In the subtitles, he used darkness as an ominous tactic. He created a manipulative, controlling environment around the talented but troubled vocalist, which resulted in her premature death from anorexia.
Due to a copyright infringement complaint filed by Karen's brother and musical partner Richard on the several tracks utilized by Haynes, this film is currently unavailable. 'Superstar,' like many of the other films on this list, has thrived on bootleg cassettes and, later, the internet. Even in the face of eternal disbarment, the experimental drama's unique atmospheric quality endures, and it remains the definitive testament of Haynes' iconoclasm and perception as a filmmaker.
The Best Little Girl in the World (1981)

'The Best Little Girl in the World,' directed by American filmmaker Sam O'Steen, is based on Steven Levenkron's 1978 novel of the same name. In this television film, Jennifer Jason Leigh plays Casey, a 17-year-old girl who is the family's typical good girl. As a result, her parents are progressively ignoring her in favor of her more rambunctious older sister Gail (Lisa Pelikan). As Casey's well-intentioned but sloppy parents, Eva Marie Saint and Charles Durning deliver strong performances.
Casey suffers from anorexia and bulimia as a result of her attention deficit disorder, and Leigh's subtle acting takes us through her fears and friendships. Her heartbreaking journey tugs at our hearts while maintaining a solid grip on the gravity of the story. Overall, a thoughtful and great portrayal of the issue(s) at hand.
Thin (2006)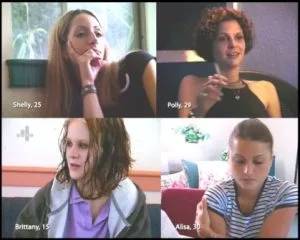 Lauren Greenfield's film 'Thin' uses the no-nonsense, straight-forward approach of 'cinema vérité' to portray anorexia, bulimia, and other eating disorders with an uncomfortably honest but necessary truth. Shelly, a psychiatric nurse, Polly, a lobbyist, Brittany, a student, and Alisa, a housewife, are the major characters at The Renfrew Center in Florida. It's refreshing that the film doesn't romanticize their illnesses. The documentary is powerful, with these four women and everyone around them portraying genuine representations of those whose lives have been impacted. There are no simple or convenient solutions presented here, only a heartbreakingly honest approach that deviates from the trodden route.
To the Bone (2017)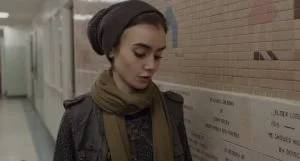 Marty Noxon's drama, written and directed by Lily Collins, features a laborious performance from Lily Collins. The candid, if little flawed, film distinguishes out among its counterparts for fostering frank talks about anorexia. While the setting is a little more glitzy than one might expect from a film about anorexia, the goal is genuine and dedicated. Collins' transformation mirrored Noxon's own fight with anorexia. Her performance is deceptively sassy while maintaining an inherent vulnerability.
When Friendship Kills (1996)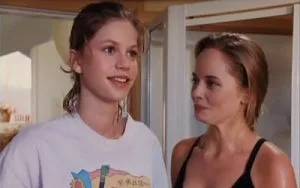 NBC released 'When Friendship Kills' as part of their 'Moment of Truth' series of television movies in the 1990s. The theme of all the films in the franchise was confronting a terrible, dismal, or repulsive truth. This could lead to a realization, or moment of truth, as it were.
In the aftermath of her parents' divorce, Alexis Archer, played by Katie Wright, turns to unhealthy eating habits. Anorexia nervosa is caused by her deception of her mother (Lynda Carter) and her collapse after extreme crash dieting. The film focuses on her downfall and eventual redemption. The emotional mother-daughter relationship, as well as Alexis' closeness with her friend Jennifer (Marley Shelton), are used by James A. Contner to depict the hardships and risks of anorexia, particularly in adolescents.