The astonishing survival film '127 Hours' is based on mountaineer Aron Lee Ralston, who got his hand trapped behind an 800-pound boulder while descending into Utah's Bluejohn Canyon. The film chronicles the terrifying hours he endured while trapped in the canyon before he made the decision to break his arm and amputate it in order to escape. Aron became famous as a result of his amazing survival tale, and he even discussed it in a "Dateline" segment titled "Desperate Days in Blue John Canyon." We have information for you if you're curious in the incident's specifics and want to know where Aron Ralston is right now.
Who Is Aron Ralston?
Aron was born on October 27, 1975, and spent his early years in Marion, Ohio, before his family relocated there when he was 12 years old. Additionally, he attended Carnegie Mellon University in Pittsburgh after finishing high school, where he received major degrees in Mechanical Engineering and French as well as a minor in Piano. It's interesting to note that Aron fell in love with adventure sports while he was a student at Carnegie Mellon, and he even side hustled as a rafting guide. However, he made the decision to start a much more traditional career after graduating because Intel hired him as a Mechanical Engineer.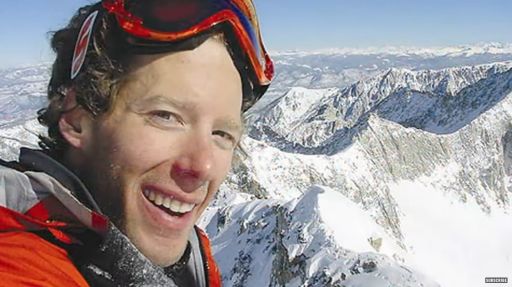 Aron never gave up on his love for adventure sports despite the demanding nature of his job as a mechanical engineer. He even learnt the ins and outs of mountaineering while juggling his professional obligations. In addition, Aron came to the conclusion that he was not suited for a career in business after spending around five years in the corporate world. As a result, he made the decision to leave his employment in 2002 and relocate to Aspen, Colorado, where he tried to gain mountaineering skills and even attempted to complete his first aim of climbing Mount Denali.
Although Aron's ultimate goal was to ascend every mountain peak in Colorado that was higher than 14,000 feet, he also loved an active lifestyle and frequently went on treks alone. In April 2003, Aron was doing one of these hikes into Bluejohn Canyon in Wayne County, Utah, and while he was making his way down the lower portions, a rock was accidentally knocked loose by his hand and fell to the ground. The 800 lb object struck the mountaineer's left hand before pinning his right hand against the canyon wall despite the mountaineer's initial attempts to dodge it.
Aron spent the majority of his first energy trying to pry his hand free from the boulder, but it barely moved at all. Therefore, the then-27-year-old prepared for a protracted experience and rationed out his supplies after realising that he might be stuck for days. Over the course of five days, he allegedly consumed two burritos and around 350 cc of water while attempting in vain to free his hand. Aron soon gave up and appeared to accept his fate after making no further progress at all. In fact, according to accounts, he taped farewell films for his family and even scribbled his expected death date on the canyon wall.
However, in a vision that same night, a delirious Aron imagined himself playing with his child while missing his right hand. This gave him the notion to amputate, and the very next day he chopped off his arm with a dull multi-tool knife after breaking his radius and ulna bones. When his hand came free, he climbed up, exited the canyon, and travelled for more than 9.7 kilometres despite losing a lot of blood until he ran into a Dutch family who were on holiday in Utah. Fortunately, the family gave Aron the food and first assistance he sorely needed before rescuers flew him out of the danger zone.
Where Is Aron Ralston Now?
Despite the fact that it took Aron several months to recover from his terrible wounds, he never lost hope in himself. As the tale quickly went viral, Aron became a legitimate celebrity. As a result, he received invitations to participate on a number of talk shows and TV documentaries, where he described the horrifying event that forever changed his life. The mountaineer also wrote a book on his experience, "Between a Rock and a Hard Place," which was released in September 2004 and reached the top 10 of many bestseller lists internationally.
View this post on Instagram
Despite saying on "The Bob Rivers Show" that his experience was "six days of terror and horror," Aron didn't give up on his dream and kept climbing mountains, although with a prosthetic arm. In fact, in 2005, he became the first person to solo climb all 59 of Colorado's 14,000-foot peaks, setting the bar for others to follow in Argentina and Chile.
Nevertheless, Aron agreed to work as an advisor for arctic researcher Eric Larsen in 2008, and in 2009, he wed Jessica Trusty. Readers will be happy to learn that, despite their relationship quickly deteriorating and their decision to separate in 2012, Aron and Jessica even went on to become proud parents in 2010. Aron's reputation also paved the path for a lucrative reality television career, as he appeared on many programmes in 2011, including "Alone in the Wild" and "Minute to Win It."
Aron started dating Vita Shannon after his divorce from Jessica Trusty, and the two even have a daughter together. However, they later went their own ways, and as of the writing of this article, Aron appears to be single. We also wish Aron the best for the future as it appears that he is currently a resident of Boulder, Colorado, where he makes a fortune as a highly sought-after public speaker.
Our Team DCS includes 5 different writers proficient in English and research based Content Writing. We allow them and encourage them to follow the Entertainment news all day long. Our posts, listicles and even the exclusives are a result of their hard work.