The 'Dateline NBC' episode 'Buried Secrets' explores the story of Florida native David Jackson, who mysteriously vanished in June 1988. The top detective discovered some significant connections between his murder, his ex-wife Barbara Britton, and her ex-husband Michael Wolfe when his remains were discovered more than ten years later. The programme also features real-life footage and interviews linked to the case. We have all the information you need if you're curious about Barbara and Michael, including their present whereabouts.
Who Are Barbara Britton and Michael Wolfe?
Harry Britton and his wife had Barbara Britton in the 1960s. She grew up without any stability because her father was a military man who travelled from one nation to another. Barbara claims that before her family finally relocated to Hollywood, Florida, she spent her formative years living in Germany and Oregon. She started working at a Burger King in Pembroke Pines in 1982 when she was 17 years old to help pay for her tuition so she could attend McArthur High School.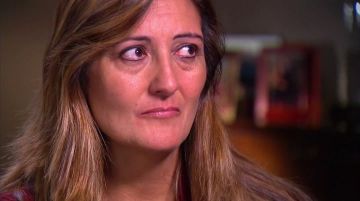 According to Barbara Britton Reports Her father, a former Marine, had a tight grip over Barbara. She met David Jackson, the restaurant's head washer and a year older than her, at the neighbourhood Burger King. They began dating as the chemistry between them grew, and around Christmas 1982, they were pregnant. They got hitched on April 2, 1983, a short time later, and had their son John that same year in August.
However, the 1940s-born Michael Wolfe entered the scene much later after meeting Barbara in Arizona in late 1986. Similar to her father, the tall and attractive man was already married, twice her age at the time, and a war veteran who had served in Germany. Soon after her divorce from David, the two got to know one another and wed in June 1987 in Florida.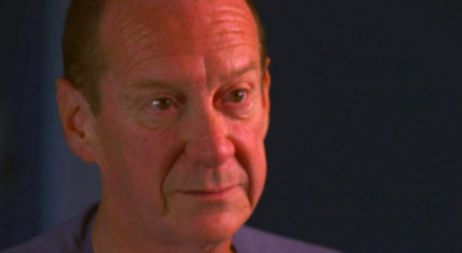 Soon after getting married, Barbara and Michael moved to Arizona with John, giving David only a three-hour notice before they left. After that, the father went to court and asked for yearly, in-depth visits with his kid, with the first visit scheduled for July 1988. Still living in Florida, Barbara's father, who detested David, allegedly devised a scheme to get rid of him with the aid of Michael and her.
Michael confessed, saying, "Harry stated, 'The only way I wanna see David is face up in a box at Fred Hunters,' which is a funeral home. That is how I got involved in the crime. He said that several times. He wants to do something to David, Barbara continued. David is someone he wants to get rid of. He had requested Barbara to inquire if I knew somebody who could carry it out, such as a hitman or a murderer. Finally, I assured him that I would handle the situation.
Since things had been considerably calmer and amicable between them, Barbara allegedly then gave David false optimism that there might be a chance of them reconciling. In order to discuss their future, she convinced her ex-husband to be enticed to a motel on the tragic day of June 25, 1988. She then travelled to Florida with Michael. Michael was hiding in the toilet with a loaded gun when the victim arrived at the motel room, according to many witnesses and Michael's confession.
Unexpectedly, Michael emerged and shot David to death. All three of those involved in the crime—directly or indirectly—then removed the body and buried it in a remote location. In October 2004, Michael Wolfe was arrested for the murder of David Jackson when the police discovered some specific, incriminating evidence against him, including confessions from his ex-wives. He confessed to his crimes after being apprehended, accusing Barbara and Harry Britton, who had previously passed away. Based on Michael's testimony, the authorities finally found Barbara more than a month later.
Where Are Barbara Britton and Michael Wolfe Now?
Beginning in November 2007, Michael Wolfe was on trial for the first-degree murder of David Jackson. After a week of testimony, the jury found him guilty and gave him a life sentence. Barbara's lawyers thought that following his conviction, he would want to make sure that he caught everyone else engaged in the murder, primarily in the hopes of receiving a lighter sentence. Barbara insisted on her innocence after being detained in the middle of December 2007. However, the case changed in December 2010 after spending over three years in a Broward County jail while awaiting trial.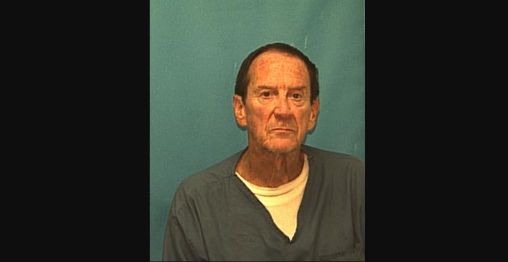 Authorities were informed by a prisoner that Michael had admitted to framing Barbara for "running her mouth." As a result of these events, she was given a $5,000 bond and put under house arrest before being freed. Barbara, who had been under house arrest for more than two years, agreed to a plea bargain in 2012 and admitted to being an accessory after the fact to David's first-degree murder in order to avoid going to jail. She was consequently given a sentence of eight years of probation and two further years of home arrest.
Barbara's attorney asked the judge to give her freedom to look for work "across the tricounty area" to make the transition into daily life easier. She intended to apply for a job at a Walmart in Miami-Dade County at that time, according to the defence attorney. Barbara entered a guilty plea in a court of law more than ten years ago. She is about 57 years old and has, as far as we can determine, adopted a life of privacy. Most likely, Barbara and her son John are still in contact. Michael, who is 76 years old, is currently incarcerated in Zephyrhills, Florida, where he is receiving a life sentence.