Although the Twilight series features supernatural creatures such as vampires and werewolves, it is mostly a love story. Even though there are action moments, the romance between Bella Swan and Edward Cullen is at the center of the story.
While some fans like Bella and Edward's relationship, it is evident that it is not without problems. Even the most ardent shippers would acknowledge that there are some aspects of this coupling that make no sense.
The Fact That Edward Was So Enamored With Her From The Start
Twilight is a romance, and it contains many of the genre's cliches. However, there are numerous romance stereotypes that are simply irrational and do not occur in real life. Given how many previous women Edward has met but was never interested in, the passion with which Edward begins to fall in love with Bella is odd.
The only explanation is that her blood was very appealing to him, yet this makes the relationship appear to be primarily physical.
Bella Didn't Find Edward's Stalking Behavior Creepy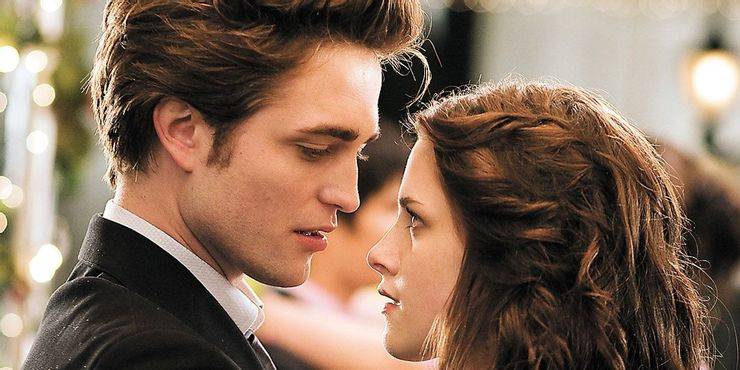 Edward's actions toward Bella can be a bit bothersome at times. Things like spying on her while she sleeps (when she isn't aware) and following her around are portrayed as romantic rather than disturbing. Bella is never bothered by any of these occurrences.
She doesn't set many boundaries with Edward, and what's more, when she does, he occasionally crosses them.
Edward Spent So Much Time Trying To Get Her To Leave Him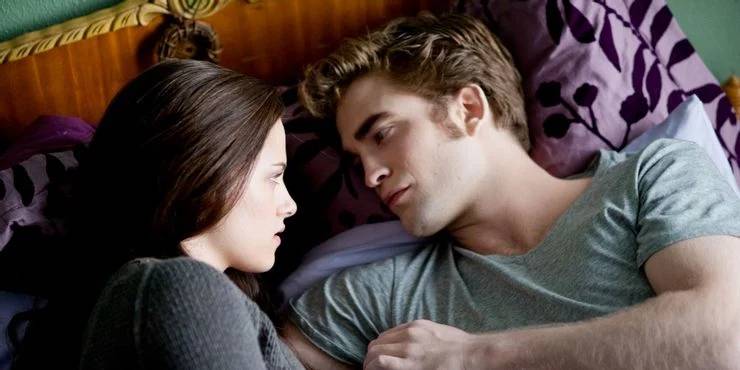 Edward is a character that despises himself a lot. Because he believes he is cursed because he is a vampire, he does not want Bella to become one. While this makes sense given his twisted self-perception, the amount of time he spent attempting to persuade her not to stay with him and not to turn into a vampire was tiresome.
While his goals were to protect Bella and rescue her soul, if he was that worried, he should have never dated her in the first place.
That Bella Is Never Scared Of Edward's Physical Strength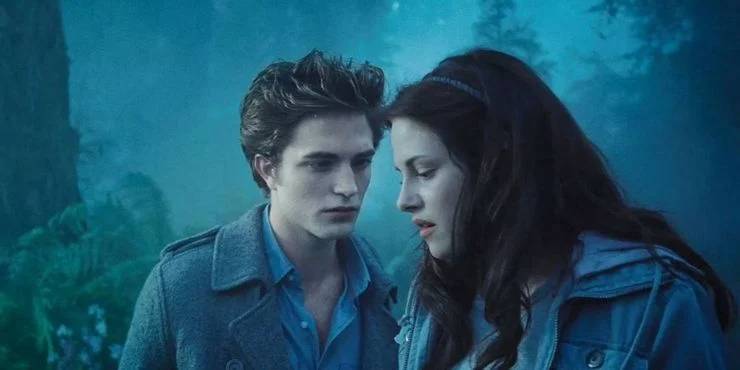 Bella's attraction to Edward is understandable, given that he and other vampires are thought to be far more gorgeous than the typical person. However, there are other aspects of vampires that are repulsive.
One of the most terrifying aspects is their strength and speed, which allows them to easily murder a person. Bella would have been helpless to defend herself, yet she is unconcerned about it. Even if Edward was cautious, there was always the possibility that he might have wounded her.
That Bella Sort Of Fell In Love With Jacob, Too

Bella is despondent to an alarming degree when Edward abandons her in New Moon. Jacob brings her enjoyment and comfort, and while she never feels as deeply about him as he does about her, there is a part of her that is romantically interested in him.
The official explanation may be that they were only into each other because Bella will eventually have Renesmee, but it's a stupid one.
That Bella Was Willing To Give Up Everyone Else For Edward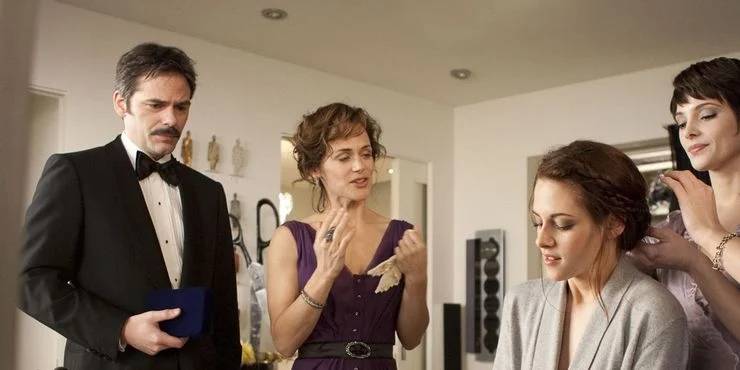 The power dynamics in Bella and Edward's relationship are obviously disturbing and unpleasant.
While Edward's fixation with Bella seems illogical, Bella's obsession with Edward is explained in the novel by the fact that vampires are seductive and attractive to their victims. So, while Bella is weak to this truth, the fact that she was willing to give up her family for him is still worrisome.
That They Get Married So Young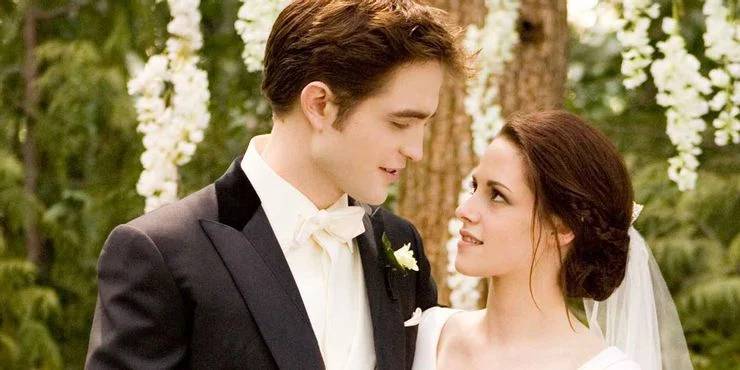 Bella is eager to become a vampire as soon as possible so that she and Edward can share the same age for the rest of their lives. Her fixation with her age is a little excessive, but Edward's demand that she marry him first is even more ludicrous.
The fact that they marry after just knowing each other for a short period is quite intense. They could have waited for any number of reasons.
The Fact They Had A Kid Together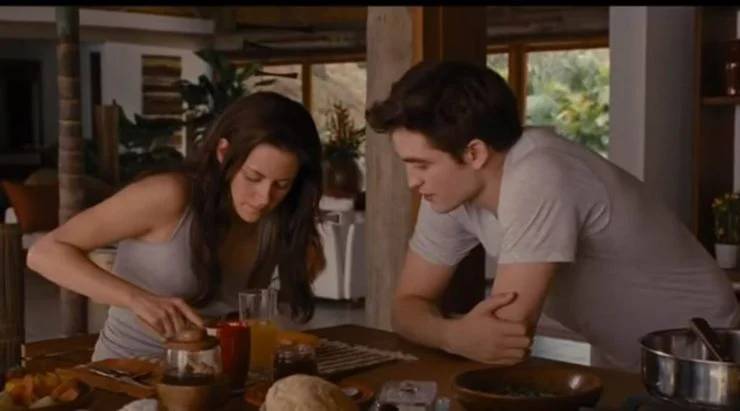 Bella never seems to want children, but this isn't a big deal between them because they don't think it's feasible in the first place.
Even for a fantasy tale, the entire Renesmee pregnancy is out there, and the reason offered about the conception is difficult to understand. It's impossible that this could have happened.
They Are Both Supposedly Great In Bed

While Bella isn't especially attached to the idea of waiting until marriage, Edward is more traditional in this regard. Given his age and the fact that he was born at a different era, this makes sense.
Because he wants to wait until marriage, their wedding night will be their first. But, for some reason, they both appear to be great in bed and have a great time, which isn't very realistic.
They Don't Actually Seem To Have Much In Common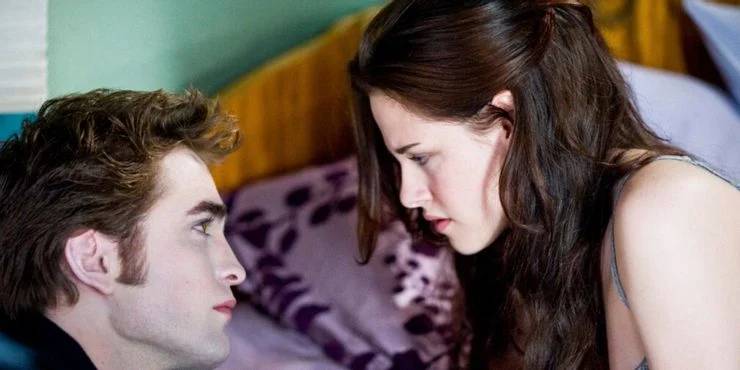 One of the major flaws in a lot of romance stories is that they never go into great detail about what the two characters have in common. Everything seems to be predicated on physical attractiveness, which makes sense in certain ways, but most relationships require more.
Bella and Edward are unlikely to just hang around together, as neither of them has very strong hobbies or personalities. So maybe that's why they get along, since they're both a little boring.
Our Team DCS includes 5 different writers proficient in English and research based Content Writing. We allow them and encourage them to follow the Entertainment news all day long. Our posts, listicles and even the exclusives are a result of their hard work.