Netflix is without a doubt the most popular streaming service available today. It has a lot of the top shows and movies on it. Netflix has recently entered the anime production business, recognizing the appeal of the genre. With that in mind, today we'll take a look at some of the best anime for adults accessible on Netflix. Please keep in mind that we've limited ourselves to only r-rated and mature anime. These aren't Hentai at all. Let's be clear: just because some films on our list contain sexual content and occasionally explicit nudity doesn't mean they're bad. Here's a rundown of some of Netflix's top adult anime series.
B: The Beginning (2018)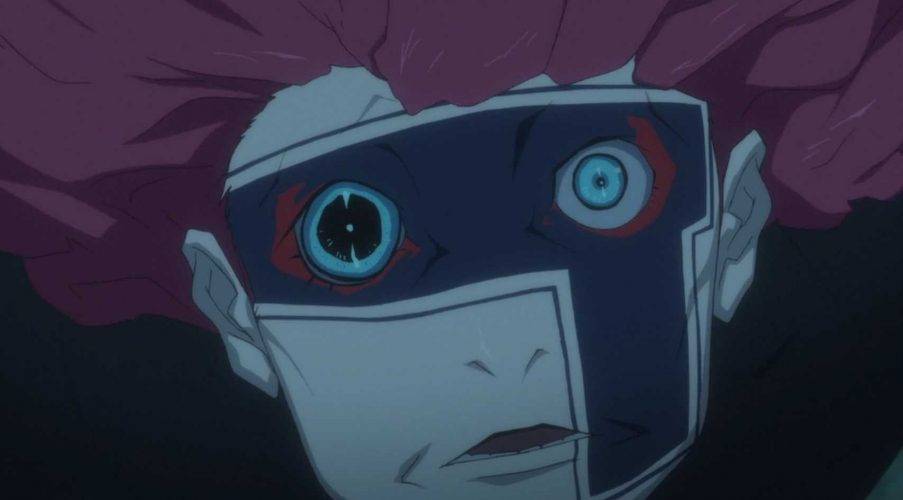 If you want to watch a crime mystery thriller, 'B: The Beginning' will keep you entertained. Just don't compare it to 'Death Note,' 'Tokyo Ghoul,' or, particularly, 'Psycho-Pass.' The plot is a lot of fun and will keep you interested for the most part. It is also not overly long, with a total of 12 episodes lasting 23 minutes each. The art and animation are excellent, and the character designs are appealing. If you like detective anime, you'll enjoy it because one of the major characters is a brilliant investigator.
The story takes place in the archipelagic nation of Cremona. It takes place at a time when technology has evolved significantly. However, violence and disorder have been on the rise in Cremona, particularly the threat posed by Killer B, a serial killer. One of the key characters in this anime is Koku. He works at a violin store and, while he cannot play the instrument, he can construct one or repair a broken one. He does, however, have a dark secret. Keith, the second main character, is a brilliant investigator whose nickname is "genie," which means "genius" in German. He is very talented at what he does and is able to track down the serial killer. As the novel progresses, the paths of all three characters cross. You can see it here.
Baki (2018)

I've seen the previous 'Baki' arcs, and they were enjoyable. It's a standard shounen manga about a youngster named Baki Hanma who wants to be the finest fighter in the world, but he'll have to work extra hard to achieve that goal because his father, Yujiro Hanma, currently holds the title. Though I am not a fan of the franchise's most recent arc, it is the only one available on Netflix. After watching it, I believe it is enjoyable enough to be included on our list, but if you are a fan of 'Baki: The Grappler' and other films from more than two decades ago, you will find it to be a disappointment. However, the animation is superior to the preceding arcs.
This Original Net Animation (yep, it is not based on the manga) has a total of 26 episodes, each of which is 24 minutes long. Baki continues to practice relentlessly to become a better version of himself in order to become the world's strongest fighter in this series. However, his celebrity attracts some unpleasant visitors who want to put his abilities to the test. These are five of the world's most dangerous criminals, who find their lives monotonous because no one can stop them. As a result, they've come to fight Baki. Prepare for an action-packed animation in which Baki and his comrades battle the world's most dangerous criminals. You can see it here.
Blood of Zeus (2020 -)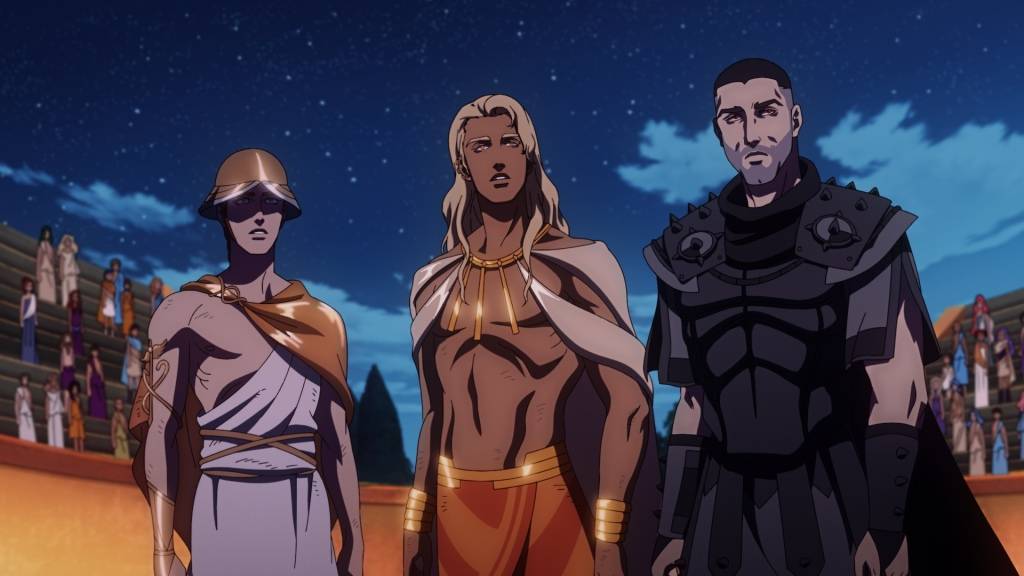 Heron is a commoner in ancient Greece who has no idea who his ancestors are until he is an adult. When he discovers that he is, in fact, the son of Zeus, he feels a feeling of obligation toward the people of his nation. As a result, when a demonic army threatens to destroy the known world with their rage and violence, Heron understands that the purpose of his life is to fight oppressive forces and rescue the world from malice and conflict. Unfortunately, his path to heroism is paved with unforeseen twists and turns, but it ultimately proves to be the path of his self-discovery, which he must follow at all costs. 'Blood of Zeus' is clearly not an ideal anime for a young audience, with one of the main characters wearing exposing outfits virtually every other episode and a fully nude scene. If you'd want to view the entire series, you may do so here.
Devilman: Crybaby (2018)

The anime 'Devilman: Crybaby' is a Netflix original. Despite the fact that there is an older edition of this franchise, the new one is far superior. It boasts excellent character design and animation. This anime is overflowing with violence, gore, and sex. This anime is easily bingeable. It consists of ten episodes, each of which is 25 minutes long. A devilman is a person with a strong will and the ability to control the devil who has possessed them. As a result, they have taken on the devil's power.
Akira Fudou is a generous person who is always prepared to assist those in need. As a result, he doesn't hesitate when his friend invites him to a party where he intends to gather evidence concerning devils. However, things quickly go awry when devils begin possessing humans and butchering them. Akira lets the devil Amon take him in order to save his comrade, and then utilizes his strength to battle the other devils. Now that Akira is a devilman, he will work with his companion to eliminate the supernatural threats to humanity. You can see it here.
Dragon's Dogma (2020 -)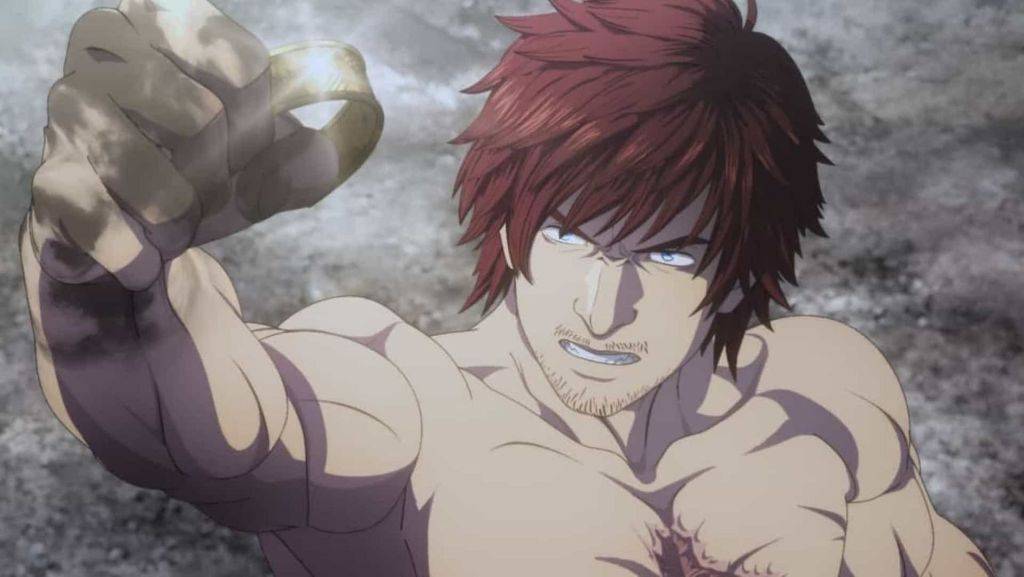 A man is reborn as Arisen after a violent death and seeks vengeance on the dragon that stole his heart. However, as he fights demon after demon on his long path of vengeance, he risks losing his humanity in the process. The dark fantasy anime follows him as he wakes from the dead and seeks to reclaim his honor, but will he be able to accomplish his seemingly impossible goals? While the drama develops is definitely worth seeing, there are a few indicated lovemaking sequences, as well as other fanservice moments, that you might like. You may watch all of the anime here if you want to see how the revenge narrative progresses.
Gantz: O (2016)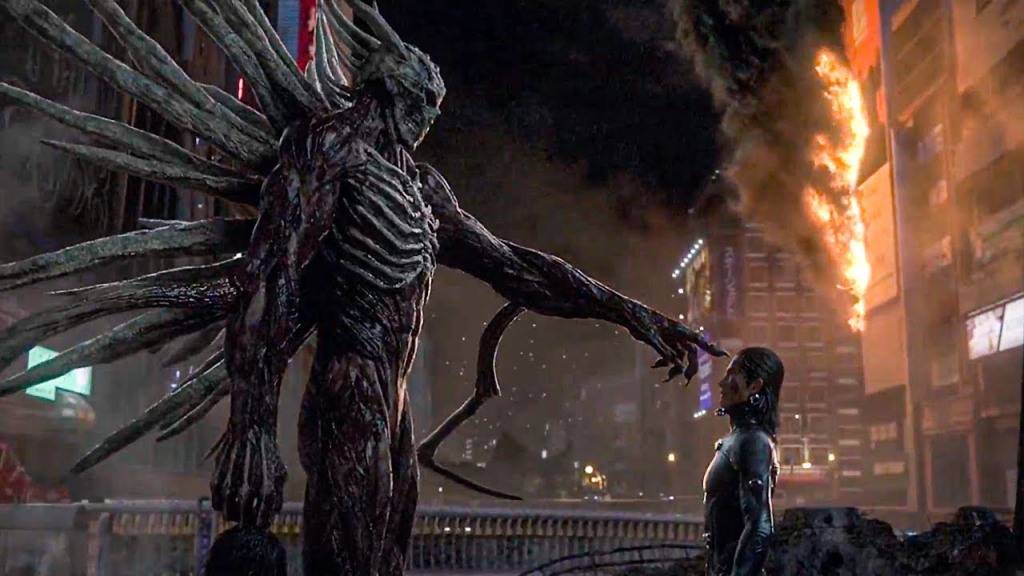 'Gantz: O' is a sci-fi picture that tells a gripping story of seconds, chances, and death. Masaru Katou is stabbed to death on the street and awakens the next day in a room to discover that he is now one of the players in a high-stakes game of life and death. He will be reincarnated and reunited with his brother, who is waiting for him in their house, if he completes all of the duties entrusted to him. However, in order to accomplish so, he must complete a number of difficult tasks while also compromising his ideals. The suspense film depicts Masaru's desperate struggle for survival as he embarks on one difficult mission after another. While there are no explicit sex scenes in the film, there are a few sexually provocative scenes that should only be seen by adults. You may watch the anime online here.
High-Rise Invasion (2021 – )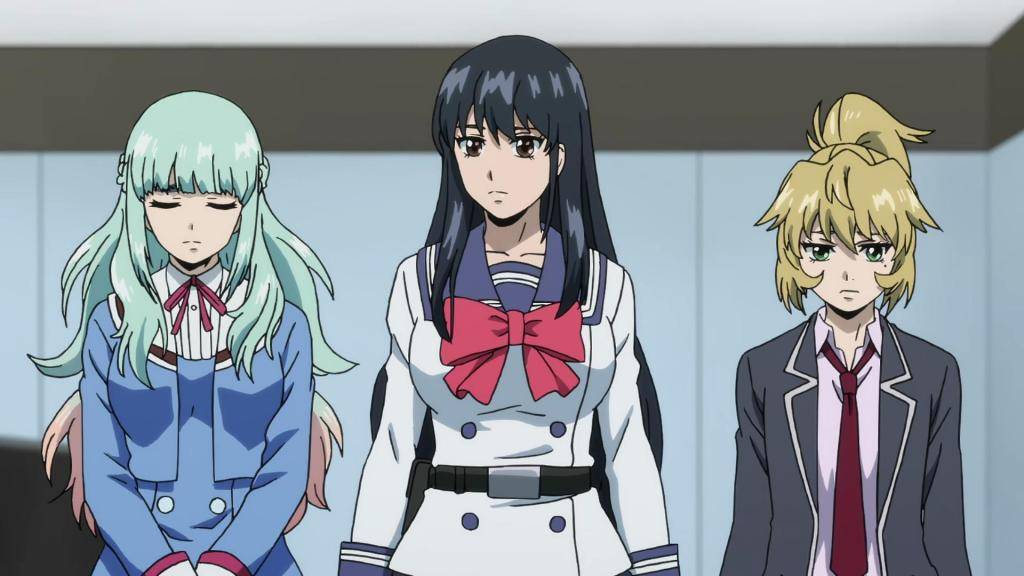 Until a strange masked guy murders someone right next to her, Yuri Honjou is a young adult who has never encountered death from such close quarters. She flees for her life, shaken by the horrible experience, and her search for safety leads her to the rooftop, where she feels encircled by high-rise structures. At that point, it occurs to Yuri that her brother could require her assistance, so she sets out to find him. Unfortunately, as the strange killers continue to seek out new victims to satisfy their twisted needs, she realizes the misery of her situation. She musters the resolve to tackle her concerns, though, since she is determined to do the right thing. The high-stakes scenario that unfolds contains numerous sexually suggestive scenes that are only intended for an audience of mature 18+. If you're over the age of 18 and want to see the anime, you can do so here.
Japan Sinks: 2020 (2020)

Within hours of an earthquake shaking the whole Japanese archipelago, the entire Southeast Asian nation is on its knees. People flee the country as it slowly sinks, and among the enormous crowds of survivors are the tranquil Mutou family. Unfortunately, the odds are stacked firmly against them as tragedy after tragedy befalls the beleaguered family. Can the Mutou's endure the worst of natural disasters as people die around them from hunger, tiredness, and accidents? As the anime is incredibly entertaining to watch, the series handles the subject in a very compelling and original way. In the midst of the pandemonium, the characters do get to experience a feeling of normalcy in a few episodes. One of them contains an intense lovemaking scene that should only be viewed by adults. If you want to watch the science-fiction drama show, you may find all of the episodes here.
Kakegurui (2017)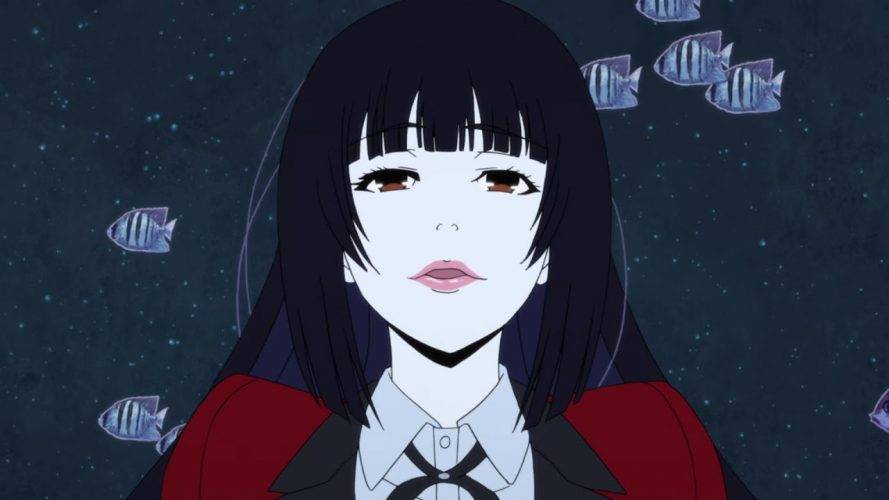 If you've been looking for an anime about gambling, 'Kakegurui' could be just what you're looking for. It is presently available on Netflix and consists of 12 episodes, each of which is approximately 24 minutes long. Despite the fact that the story is adequate, the anime's visuals are genuinely outstanding. The animation is beautiful, and the character designs and expressions during the game are excellent. However, it may have been more intriguing if the creators had given the viewers a greater opportunity to participate in the game rather than having the protagonist blatantly reveal everything once the game was completed. Also, a little tension would have been fantastic. Regardless, the anime is enjoyable enough to keep you watching till the finish.
If you've already seen the first season, the second is now available and airing, so you might want to check it out. The story takes place in Hyakkaou Private Academy, a boarding school for wealthy children. The school is unique in comparison to others. During the day, it functions as a regular school, but at night, it transforms into a full-fledged gambling den where wealthy students bet and learn about the power of money and how to manipulate others. Yumeko Jabami is the anime's main character. She's a transfer student who gambles for the thrill rather than the money, and man, is she excellent at it. However, her winning games are upsetting the academy's hierarchy, and certain people will stop at nothing to bring her down. You can see it here.
Kengan Ashura (2019)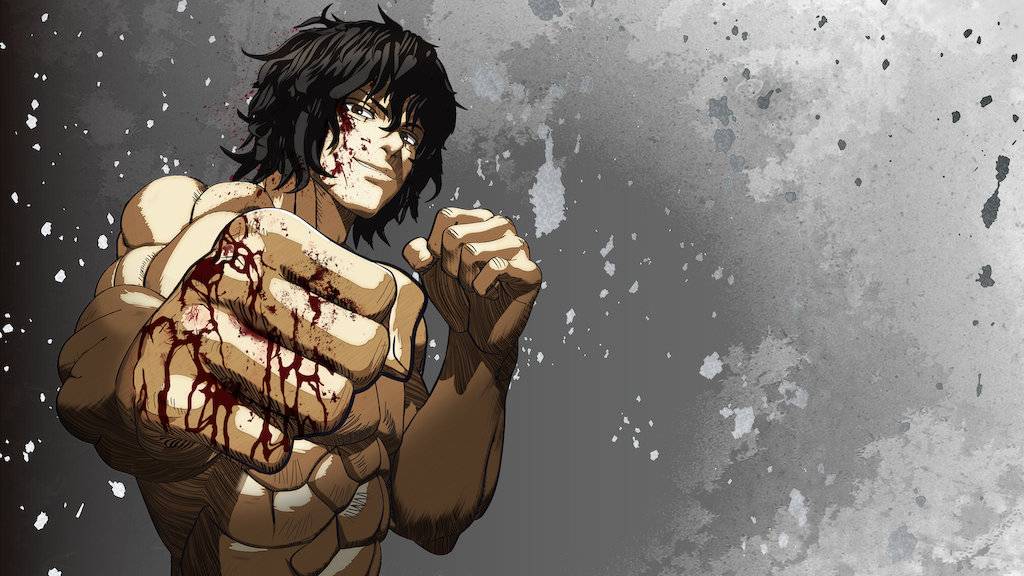 'Kengan Ashura' follows Ouma Tokita, a gladiator who aims to be the strongest fighter in a society where commercial disagreements are settled through violent contests between expert martial artists. Fortunately, Hideki Nogi has hired him and he is ready to combat the Kengan Association's harsh conflicts. The anime depicts the driven fighter's dramatic and inspiring journey as he rises through the ranks and proves himself to the world. Intimate scenes with naked women climbing on top of the top combatants appear in multiple episodes. Apart from that, there are numerous sexually suggestive sequences in the series, making it a strictly 18+ show that should only be watched by adults. All of the episodes are available to watch online.
Our Team DCS includes 5 different writers proficient in English and research based Content Writing. We allow them and encourage them to follow the Entertainment news all day long. Our posts, listicles and even the exclusives are a result of their hard work.