Making an African-American film is a difficult task. Given the fact that racism was widespread in the United States and parts of the west as late as the 1960s, the importance and sensitivity of the subject must be considered. While racism used to be blamed on direct references to one's skin color or origin, and there were separate public utilities for whites and people of color, things sound a lot different now, and racism, while still there, is primarily subtle.
Netflix provides a large selection of films, but it might be tough to locate one that matches your mood. These African-American films, which range from documentaries to romantic comedies, are not only intriguing but also engaging. While Netflix's catalog of African American films isn't extensive (many prominent names are sadly absent), it remains important not only during Black History Month but throughout the year. Here's a list of Netflix's best black movies now accessible for watching.
13th (2016)

"13th" delves at the American jail system and how it reveals the country's history of racial inequity. Slavery, the civil rights movement, the Civil Rights Act of 1964, Richard M. Nixon, Ronald Reagan's proclamation of war on drugs, and much more are all discussed in the film. This film offers a fantastic overview of American history. It never feels like a lecture, despite the fact that it interviews a number of specialists and provides a lot of data and statistics. It is an interesting and inspiring story in addition to being incredibly instructive. This documentary should be seen by everyone, regardless of their political views or nationality.
Amateur (2018)

If you know what I mean, the title might be drawn from Amateur basketball. 'Amateur (2018)' tells the story of Terron, a 14-year-old ambitious basketball player who receives offers to join an elite prep school for amateur basketball players while still in eighth grade. As he begins his freshman year at Liberty Prep, he is astounded by the amount of commercialization that the sport has reached, with private firms sponsoring sports equipment and other items. While he learns the ropes, his father joins the team as an assistant coach, posing an ethical dilemma: should he go along with his showy lifestyle because he's an aspiring player, or should he get his father involved in a similar lifestyle? In this Afro-American sports drama, the questionable moral principles of corporations are contrasted with the curiosity of a youngster.
Beats (2019)

This Netflix original film, directed by Chri Robinson, is a coming-of-age drama about a young man who pursues his dream of becoming a famous singer after receiving inspiration and encouragement from an unlikely source. August, an African-American adolescent, is the protagonist of this film. He has PTSD as a result of witnessing his sister's murder in front of his eyes, and the trauma has had such an impact on him that he has stopped attending school. August's school security guard, Romelo, is the principal's soon-to-be-divorced husband, and it is he who first notices August's talent. Romelo used to work in the music industry and feels that with August's help, he can get back into it. However, the duo's aim of making it big is thwarted by a number of roadblocks. The video tackles a number of issues, including escalating gun violence in America and mental health issues and their impact on a kid.
Beasts of No Nation (2015)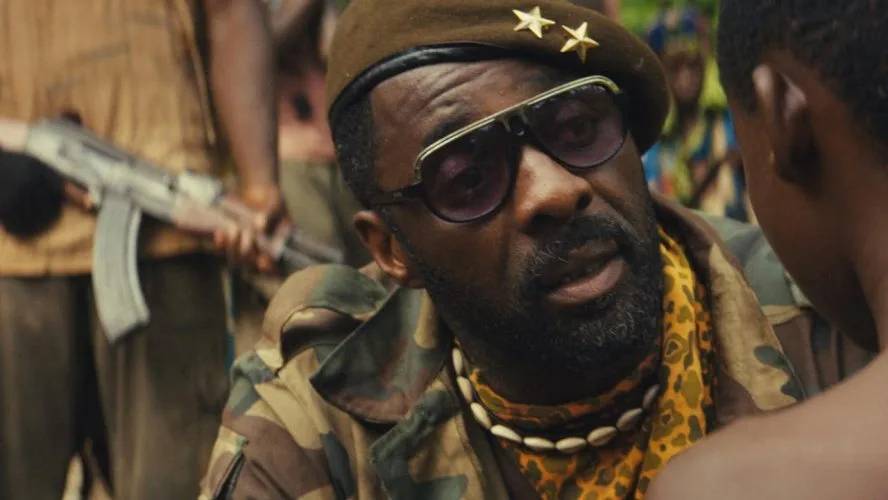 To begin with, 'Beasts of No Nation' is a terrible encounter that hits the viewer where it hurts. The film opens with Agu, a teenage soldier with weaponry, fighting in a civil war in an African country. Agu, like the rest of his company of boy-soldiers, fears his leader (Idris Elba's Commandant) and is subjected to ambushes, ammo lugging, and small-arm combat training. Agu is ordered to kill a man with a machete in his first road ambush assignment, to which he unwillingly agrees after being joined by other youths his age. As the conflict progresses and the Commandant's unit loses ground after UN forces take over, Agu and his buddies are transported to a beach home where they play soccer and interact with one another, just like pre-teen kids do. 'Beasts of No Nation' is uncompromising, harsh, and true to its heart, highlighting the horrors of war in a plain and honest manner.
Bright (2017)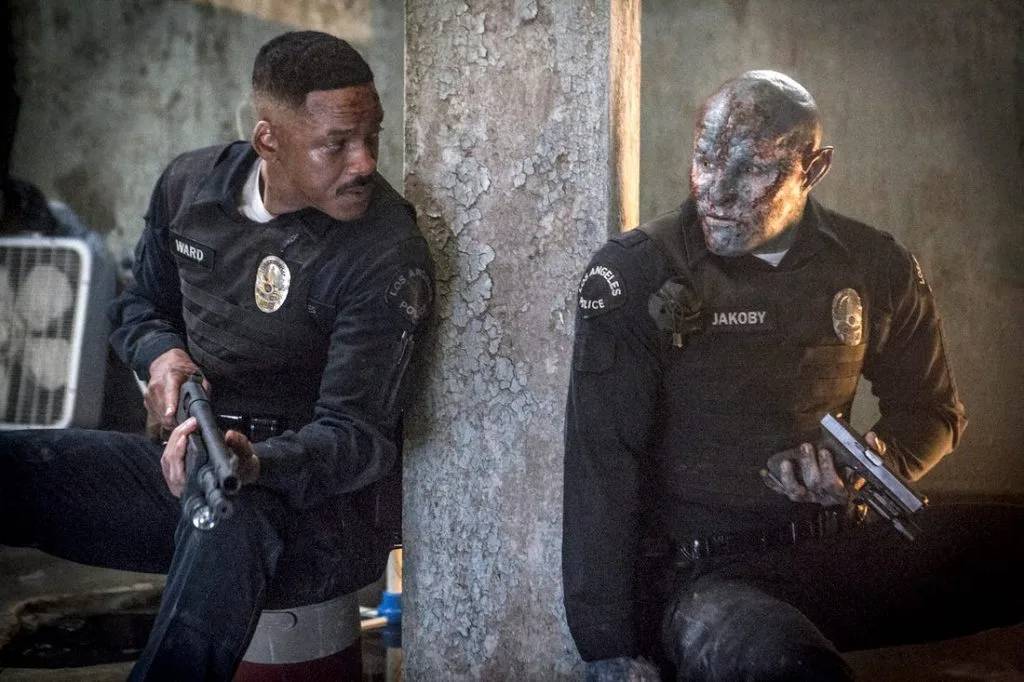 This Netflix original film from 2017 is set in a parallel reality where humans have learned to coexist alongside supernatural creatures such as orcs, elves, and fairies. The film follows two police officers, Daryl (Will Smith) and Nick (Joel Edgerton), who work for the Los Angeles Police Department. The two of them are tasked with defending an elf girl whose existence is critical to the world's survival as we know it. The film is not only a densely packed action thriller, but it also addresses crucial racial and prejudice concerns that we face in today's world. Surprisingly, despite the fact that 'Bright' was universally panned by reviewers, film was a huge hit with audiences.
Catching Feelings (2017)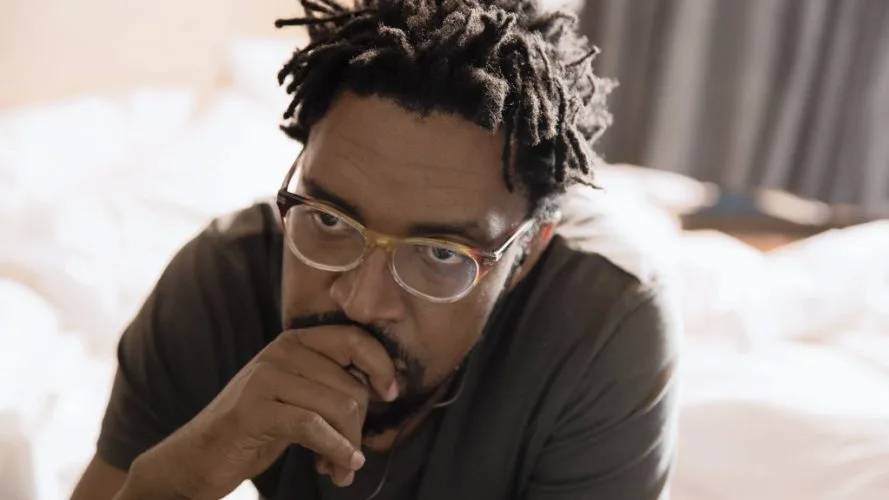 'Catching Feelings,' set in Johannesburg, is primarily a dark comedy that begins with Max, a former writer now in his mid-30s who authored a book in his 20s, gaining him the required name and reputation to get a job teaching creative writing at a university. He and his wife Sam live in a Johannesburg suburb. Enter Heiner, a successful and experienced writer who is enrolled in the university's residency program. Heiner suffers a small heart attack as a result of his flamboyant ways and his penchant for females, drug usage, and late-night parties, causing Max to bring him home. Max's only task now is to keep Heiner away from his wife Sam. With a gripping method of storytelling, 'Catching Feelings' has its own air and has clearly captivated the audience's pulse. Have you seen it yet?
Coach Carter (2005)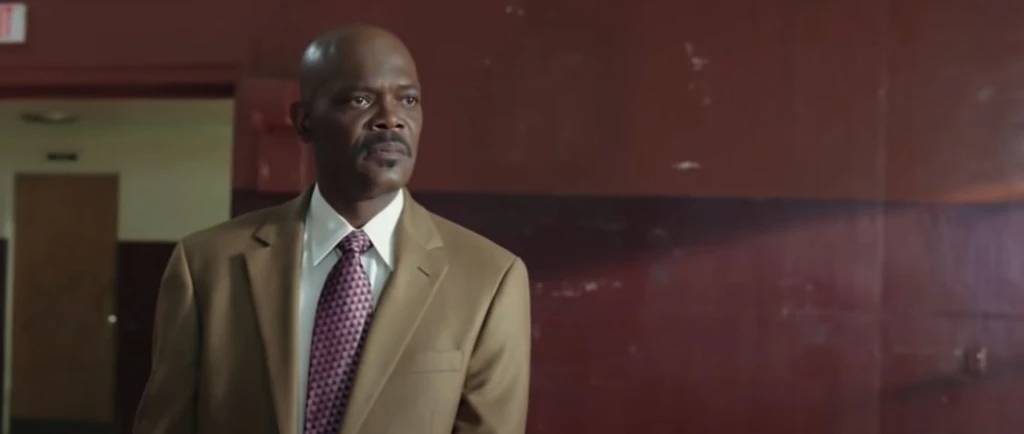 'Coach Carter,' a biographical teen sports drama film written by Mark Schwahn and John Gatins, stars Samuel L. Jackson, Rob Brown, Robert Ri'chard, and Rick Gonzalez. The Thomas Carter directed film follows Ken Carter, the coach of the Richmond High School basketball team, who uses his tough standards to bring the squad back on track. However, when their grades fall as a result of this, he makes surprising judgments to force the students to excel not only on the court, but also in their studies.
Concrete Cowboy (2020)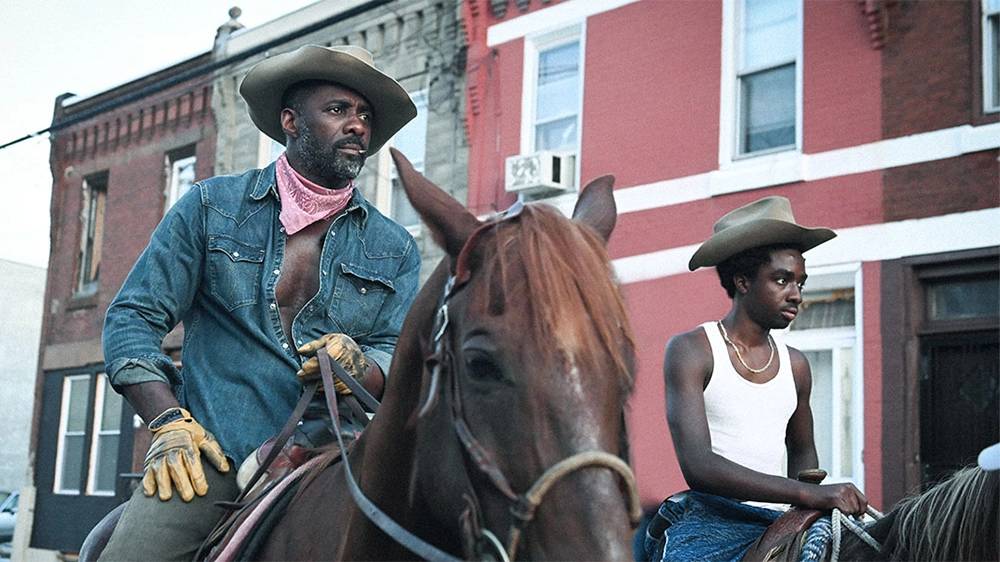 'Concrete Cowboy,' directed and co-written by Ricky Staub, is a Western drama film based on Greg Neri's book 'Ghetto Cowboy.' Cole, a 15-year-old boy, goes to live with his estranged father in North Philadelphia, completely unaware of the life-changing consequences of his decisions. Once there, he becomes acquainted with the region's cowboy subculture and finds camaraderie in the violent and impoverished population.
Deidra & Laney Rob a Train (2017)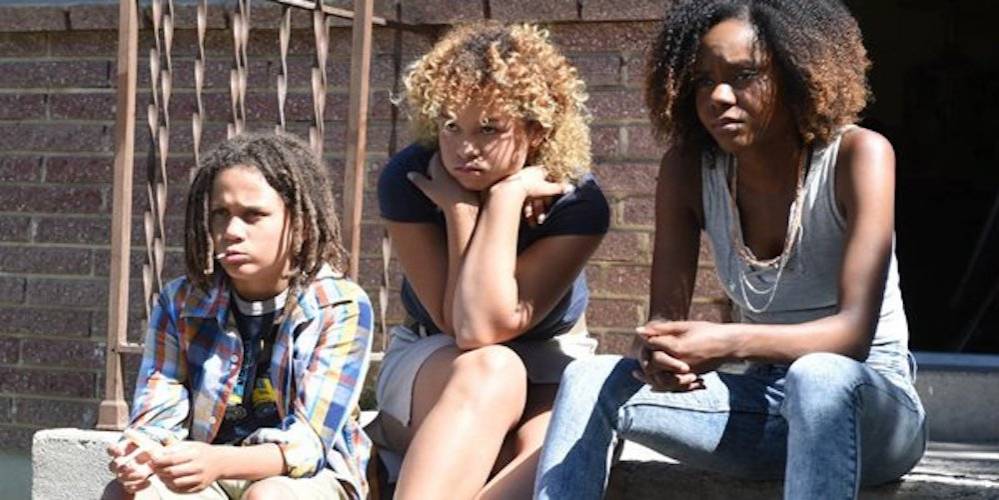 Rachel Crow and Ashleigh Murray star in the lead roles in this independent African-American film. It centers on two young girls who begin robbing trains in order to support their families. They must find means to survive with their mother in prison. Deidra & Laney Rob a Train is a fun family movie about bullying and self-esteem. The plot rapidly draws you in and makes you want to root for the main characters. It's well worth your time to watch.
Dolemite is My Name (2019)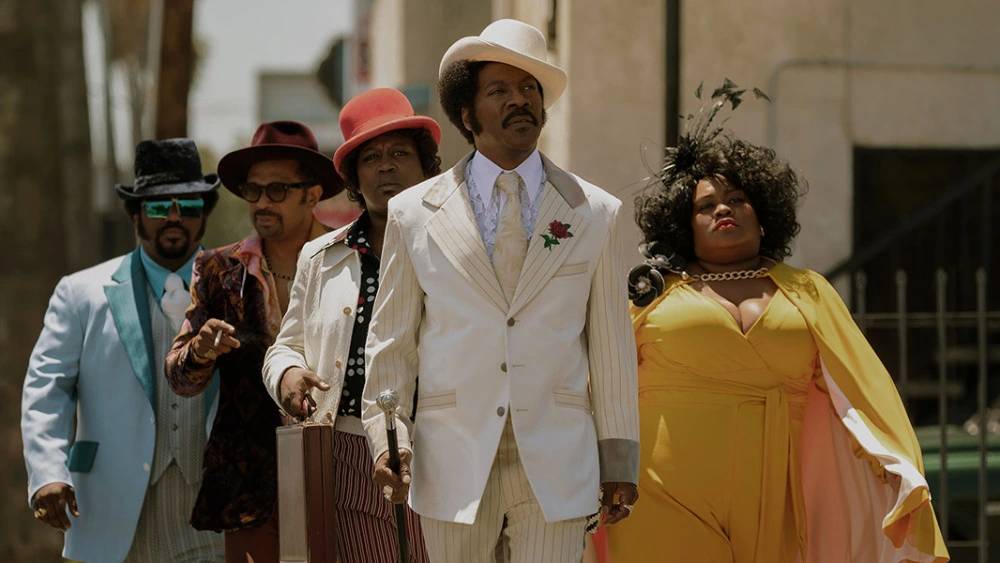 If you've ever watched blaxploitation films or have an interest in them, you've probably heard of the film 'Dolemite.' Rudy Ray Moore plays the eponymous key character in the film. Moore went on to play the character in a number of other films and even used it in stand-up comedy. 'Dolemite is My Name,' a Netflix original film depicting Moore's life, is a biographical comedy. In this film, Eddie Murphy, the great comic, plays Moore. Moore describes how he came up with the idea for this persona and then persuaded a dramatist to produce a blaxploitation film based on it. 'Dolemite is My Name' is a film that should not be missed at all costs. It is hilarious, bombastic, and stays true to the aesthetics of blaxploitation films.
Fifty (2015)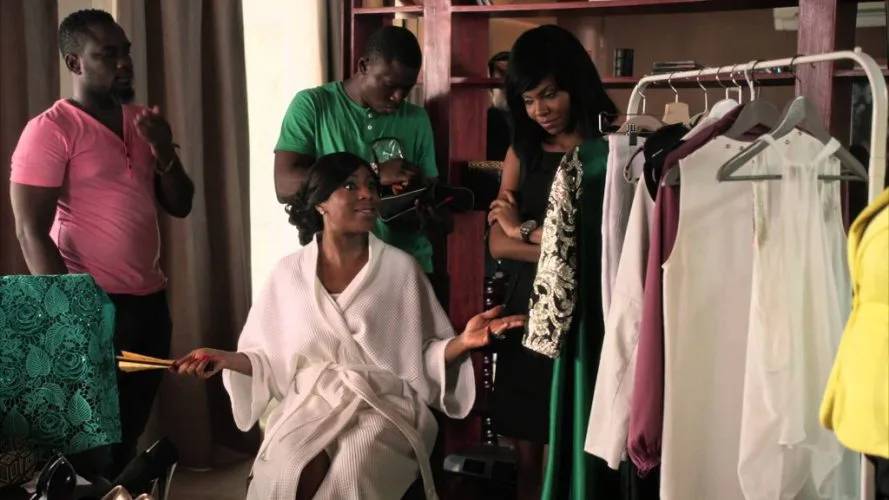 If you've never seen a Nigerian film before, this could be a nice place to start. "Fifty" follows four Nigerian women who are at the pinnacle of their professions. Tola, Elizabeth, Maria, and Kate manage family and work in one of Africa's most populous and lively cities. It's possible that it belongs in the soap opera genre. This is, nonetheless, an intriguing glimpse at a part of Nigeria that is rarely depicted.
First Match (2018)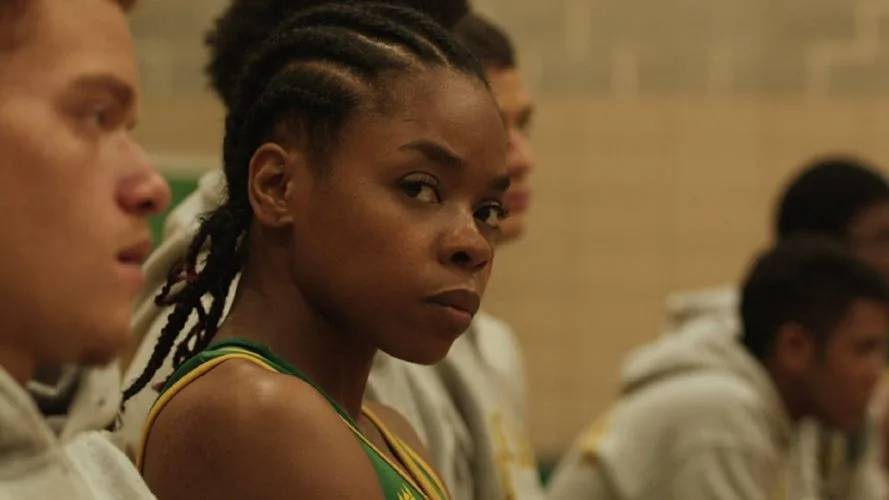 'First Match' tells the story of Monique, who had a difficult life and is set to leave foster care. She's fed up with her foster mother, who detested her throughout her childhood, but she'd like to reconcile with her birth father, Darrel. Darrel was a wrestling champion during his formative years, and Monique decides to join the high school wrestling team to get closer to him. While Darrel initially shows no interest, he eventually gives in and becomes a spectator, unable to comprehend the depth of Monique's feelings for him. Throughout the film, we see a struggling Monique with a frantic desire to achieve perfectionism, all while being surrounded by stunningly stunning cinematography. 'First Match' is an unique treasure that vividly illustrates the struggle of choosing the right decision and the loneliness that comes with it.
Homecoming (2019)

Beyonce is without a doubt one of the most well-known musicians in the world today. Her legions of fans are dispersed over the globe, and it goes without saying that if a concert film of hers is posted on Netflix, it will be seen by millions. To do so, Beyonce teamed up with the streaming titans. Her performance at the 2018 Coachella Valley Music and Arts Festival, which is currently one of the most well-known music festivals in the world, has been turned into a documentary film, which she wrote, directed, and executive produced. Interestingly enough, numerous institutions with a predominance of African-American students were able to witness screenings of the film before it was posted on Netflix.
I Am Not Your Negro (2017)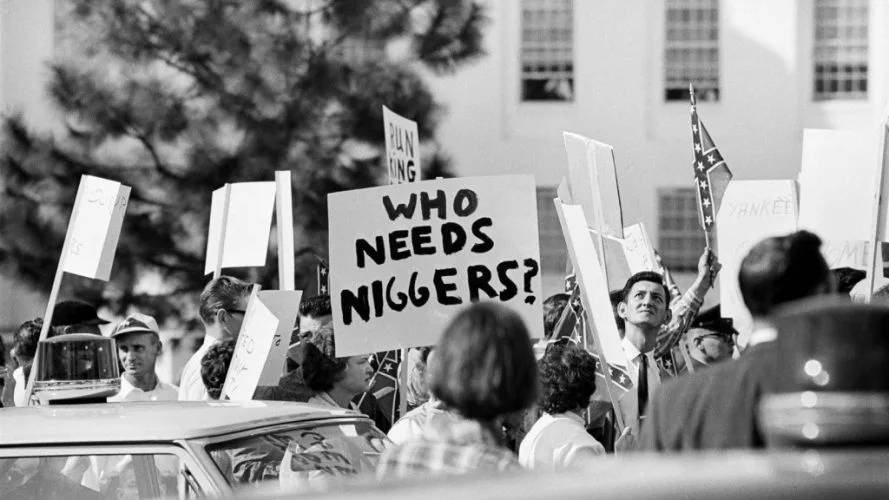 'I Am Not Your Negro,' a documentary film and social critique film essay written by James Baldwin and Raoul Peck, is a documentary film and social critique film essay. The film, which is based on James Baldwin's unfinished work Remember This House, exposes institutional racism in the United States by providing a detailed look at the lives of Medgar Evers, Malcolm X, and Martin Luther King. It also includes poignant talks with Baldwin in which he ponders the fate of his people in his native nation and the reasons for his disenchantment with the political system.
Imperial Dreams (2014)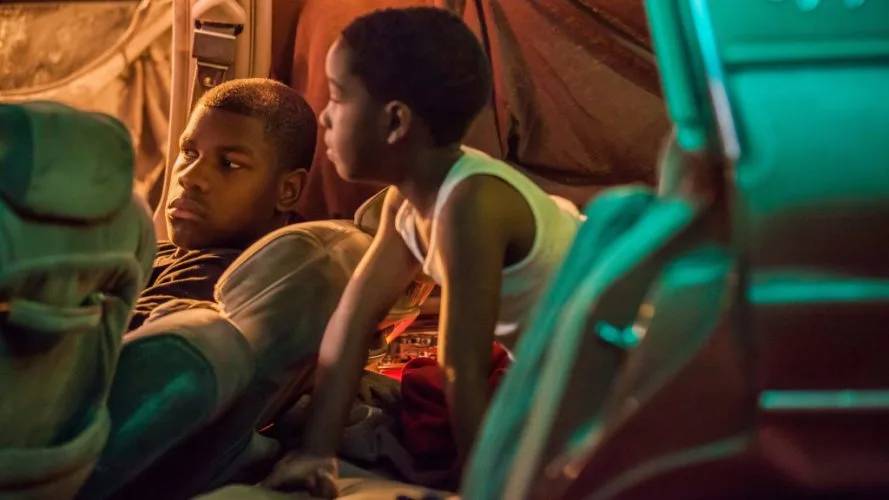 In this Afro-American drama, John Boyega plays Bambi, a prominent part. Bambi, a 21-year-old Bambi, is about to be released from prison. Bambi, who has nothing but love for his family, especially his son, and has promised never to return to the criminal underworld that landed him in prison in the first place, finds himself at a fork in the road once more, because no one hires a convicted felon. With a young Dayton who has no one to look up to because Bambi's fiancée is also serving time in prison, he decides to write a novel on his life and the people he knew — good and bad – who led him into tough situations and, of all places, prison. 'Imperial Dreams' reminds us of the gloomy times when all one wanted was a light of hope, with a determined Bambi pursuing morality amid bad influence and drug misuse.
Ma Rainey's Black Bottom (2020)

'Ma Rainey's Black Bottom,' based on August Wilson's 1982 play of the same name, is a drama film that stars Viola Davis, Chadwick Boseman, and Glynn Turman. The events that unfold as famed American blues artist Ma Rainey and her band convene on a muggy afternoon in Chicago to record a song are the focus of the George C. Wolfe directed film. When the Mother of the Blues arrives late, tensions between her team members rise as dark secrets are revealed. In the moments that follow, Ma recognizes the task she faces and decides to make her voice heard, armed with knowledge of historical black persecution.
Mudbound (2017)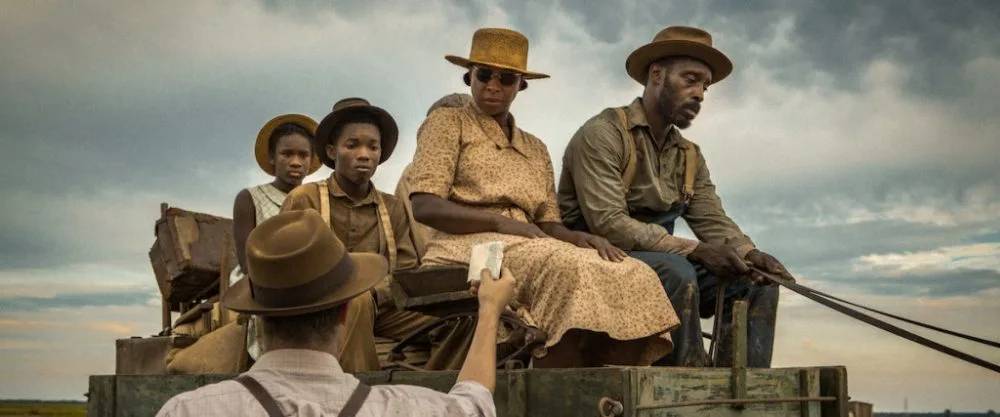 "Mudbound," which was nominated for four Academy Awards, is about two families: the Jacksons and the McAllans, who are obliged to share some land. Prejudice and racism begin to shake their lives as they fight with poverty and suffering. "Mudbound" is a fascinating drama on relevant problems like racism, brutality, and female solidarity, with a great and talented cast. Dee Rees, the director, did an incredible job, creating an incredibly powerful and beautiful film that will stay with you for a long time.
Quincy (2018)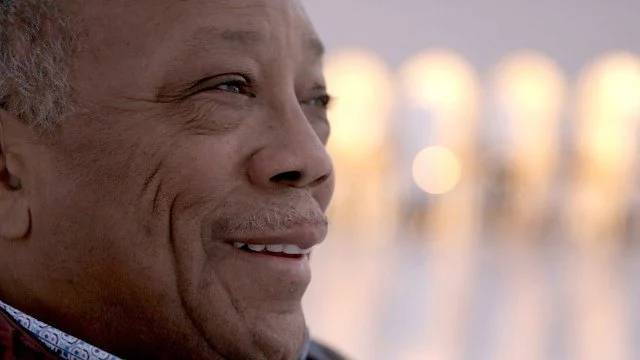 Quincy Jones is one of the most influential music producers of all time, and it was long past time for someone to capture his life on video. This idea has become a reality due to Alan Hicks and Rashida Jones (who wrote and directed the documentary). Jones is responsible for some of the most well-known pop songs of all time. Throughout his career, he has earned an incredible 27 Grammy Awards, produced over 2900 songs, and is one of just 18 persons in the world to be awarded with an Emmy, Grammy, Oscar, and Tony Award. Jones is also the producer of Michael Jackson's 'Thriller,' the best-selling record of all time. This film pays tribute to the man's life and includes interviews with some of the best musicians with whom he has collaborated over the years.
Roxanne Roxanne (2017)

'Roxanne Roxanne,' a historical film about the 1980s hip-hop singer Roxanne Shante, began when she was not aspiring to be a hip-hop musician. Shante is a self-sufficient woman who tries to make a living despite a patriarchal society's oppressive patriarchal worldview, but in vain. Shante turns to rap after seeing no relief for her financial difficulties and given her financial obligations to her family – most notably, her mother and her younger sister Peggy – she quickly rises through the ranks as an aspiring artist. 'Roxanne Roxanne' still packs a punch given its shoestring budget and lack of any bigger, popular names in the star cast, despite the fact that the moments of her accomplishments – namely the performances, the music labels, and the commercials – are shortlived in the movie and the focus is mostly on her emergence from the clutches of her stereotypical inhibitions. A moving story of a rapper who gets lost in translation.
See You Yesterday (2019)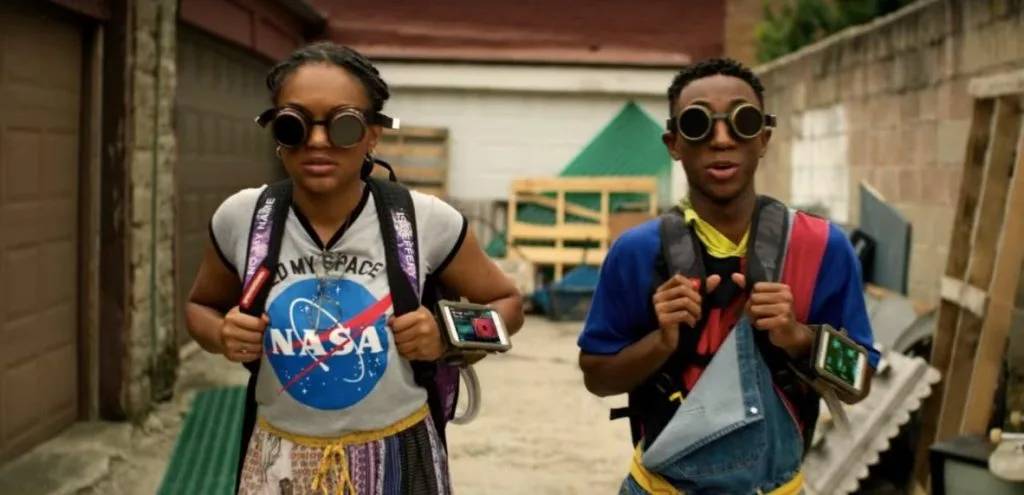 Although this science fiction comedy film is purely entertaining, its subtextual message is crucial in today's culture. 'See You Yesterday,' directed by Stefon Bristol and produced by Spike Lee, follows two African-American teens who are science prodigies as they use their superior mental abilities to save one of their brothers from death. And how do these two adolescent girls manage it? By designing time machines in the shape of backpacks! One would argue that the premise is a bit of a stretch, but when we consider that the film is doing an important job of portraying African-American characters with genius-level intellects, we can appreciate the cultural value of the picture.
The Black Godfather (2019)

While the name Clarence Avant might not be familiar to the general public, he is a legend in the music industry. Avant has collaborated with some of the greatest African-American artists of all time over the years, and his life has been nothing but a remarkable climb to the top of the music world. He began his career as a manager for pianist Lalo Schifrin, then went on to start several record labels and organize large concerts and events featuring black performers. Avant's influence in the music industry is so widespread that he is dubbed "The Black Godfather" by his peers. Barack Obama, P Diddy, Quincey Jones, Bill Clinton, Snoop Dogg, Kamala Harris, David Geffen, and others are among those interviewed in this film. Just looking at the list of celebrities who adore him demonstrates his clout in the music industry.
The Death and Life of Marsha P. Johnson (2017)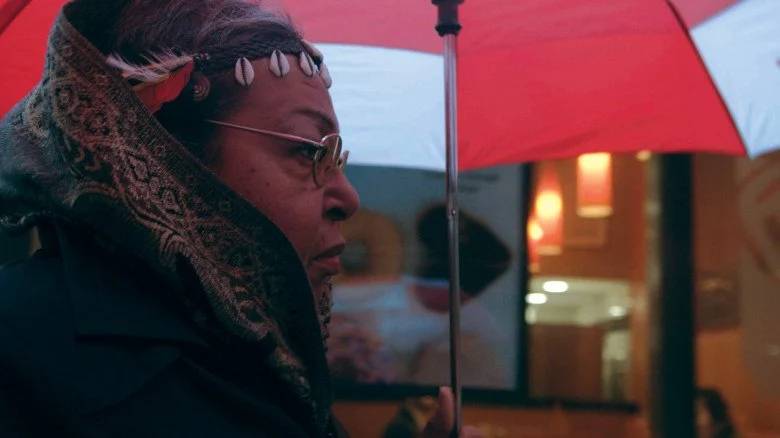 Marsha P. Johnson was a key participant in the 1980s LGBTQ movement in New York, and this Netflix original documentary chronicles the story of her life and the circumstances surrounding her death. Johnson was a well-known drag queen who came to prominence despite arriving in New York with only $15. Victoria Cruz, a trans activist who worked closely with Johnson before her death in 1992, is the key figure in this film. Johnson's body was discovered floating in the Hudson River, and despite the fact that the death was ruled a suicide, many people were skeptical, and some still feel the trans legend was killed. Cruz began the process of revisiting the case after learning some crucial details about her death. Johnson is a well-known icon of the LGBTQ community, and this documentary is a must-see for anybody who is enthusiastic about the cause and wants to learn more about one of its most prominent campaigners.
The Incredible Jessica James (2017)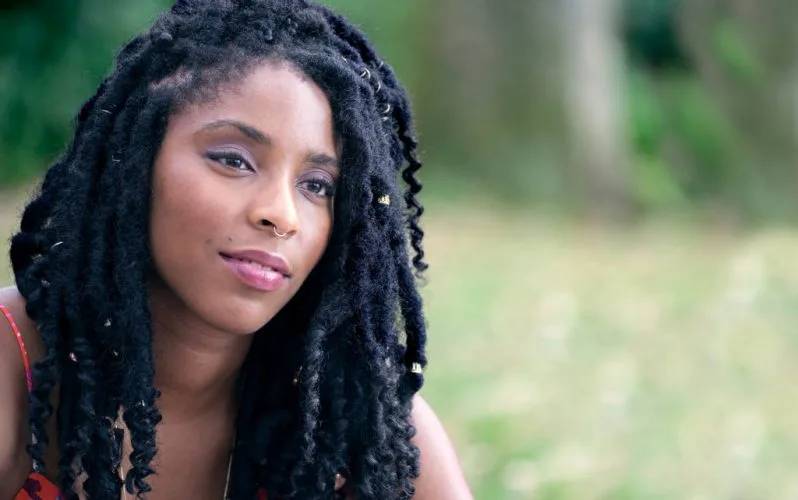 "The Incredible Jessica James," written and directed by Jim Strouse, follows a promising playwright in New York City shortly after a break-up. The film's ideal blend of drama and true comedy is one of its best features. The humorous aspect of "The Incredible Jessica Jones" brings out the best in Jessica Williams and Chris O'Dowd's performances. The drama, on the other hand, keeps things fascinating and engaging. It's a novel approach to the romantic comedy genre.
Uppity: The Willy T. Ribbs Story (2020)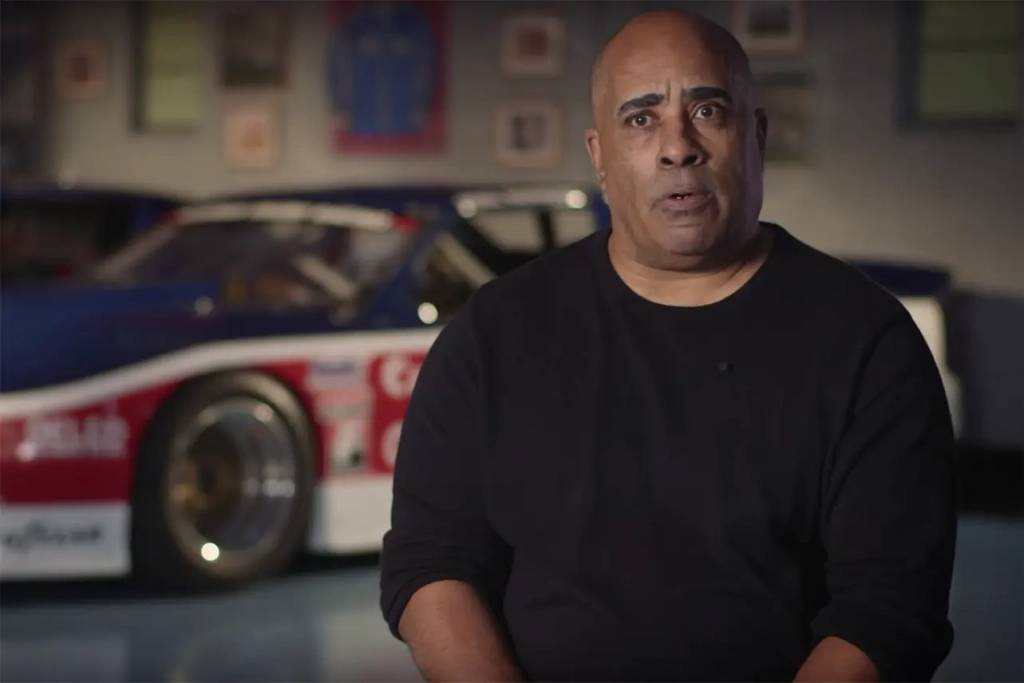 'Uppity: The Willy T. Ribbs Story' is a documentary film about the renowned Willy T. Ribbs, a black race car driver who revolutionised the sport with his incredible achievements. The video, which includes interviews with Willy's family, sports personalities, historians, and racing team owners, focuses on the historic moment when Willy fully eliminated the color barrier in professional auto racing.
What Happened, Miss Simone? (2015)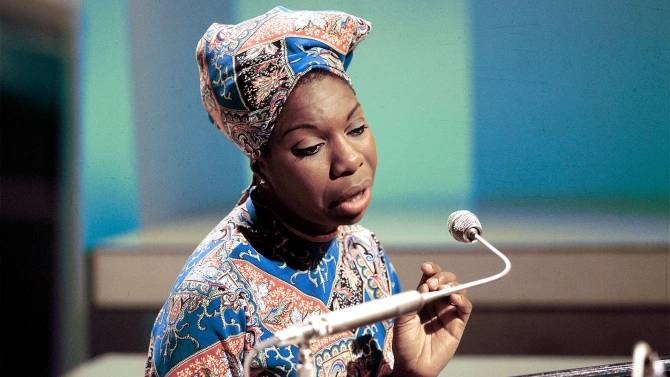 'What Happened, Miss Simone?' is a documentary film directed by Liz Garbus that tells the amazing story of Nina Simone, who overcame adversity throughout her life to fulfill her seemingly impossible aspirations. The film attempts to familiarize viewers with the child piano prodigy's journey to musical success by using archive video and conversations with Simone's loved ones. 'What Happened, Miss Simone?' also delves at Nina's advocacy and subsequent decision to relocate to Liberia in the wake of social unrest in the 1960s.
Our Team DCS includes 5 different writers proficient in English and research based Content Writing. We allow them and encourage them to follow the Entertainment news all day long. Our posts, listicles and even the exclusives are a result of their hard work.