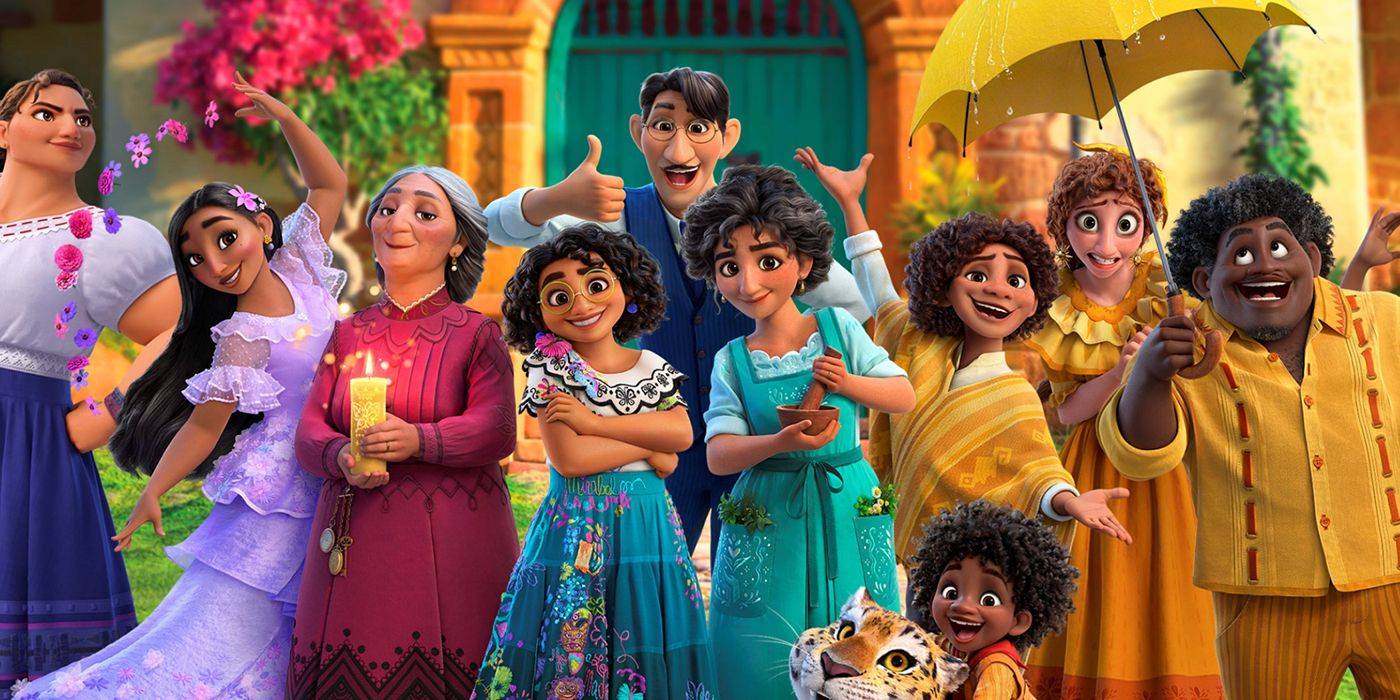 25+ Best Animated Movies on Disney+| All Time Best Disney Movies
While Disney+'s movie catalog is smaller than that of some other streaming services, there is still a diverse selection of films and TV episodes to choose from. But, to help you get to the best of the best, we've compiled a list of the top animated movies available on Disney Plus right now. These include not only masterpieces from Walt Disney Animation Studios' past, but also current hits from WDAS' rebirth, as well as Pixar films, which are technically Disney films because Disney purchased Pixar in the 2000s.
There are many of classic films to be found here. Even in stories involving talking animals, they all have a strong feeling of humanity in common. Indeed, the Disney library is brimming with deeply moving stories that speak directly to human emotions. Love, loss, growing up, and, of course, family are all explored in these stories. So, in our list of the finest animated movies on Disney+, choose your next viewing option.
Aladdin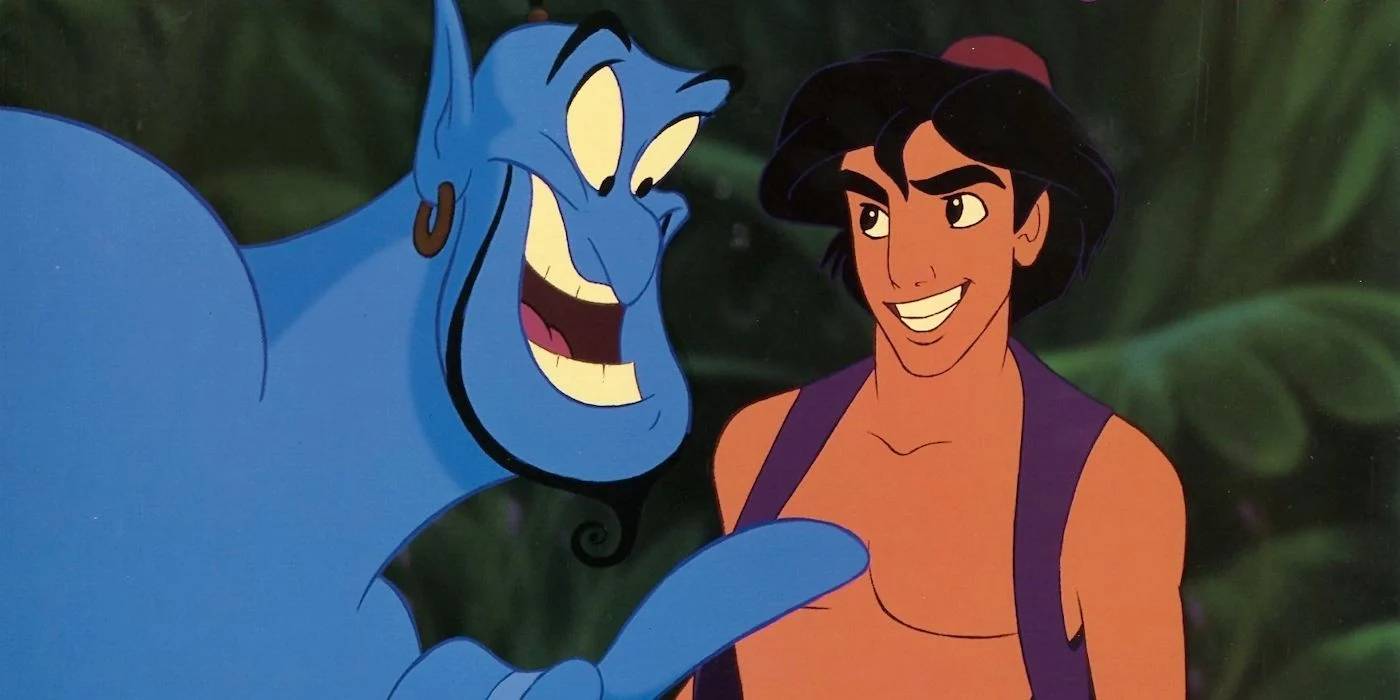 Aladdin, the legendary 1992 animated picture, still holds up quite well today. The plot follows a lowly street rat who falls in love with a princess and hires a genie to help him impersonate a well-to-do gentleman of importance in order to win her heart. It's wonderfully charming, thanks to exquisite animation, fantastic songs by Alan Menken, Howard Ashman, and Tim Rice, and, of course, an iconic performance by Robin Williams. There's a reason it's a classic.
Beauty and the Beast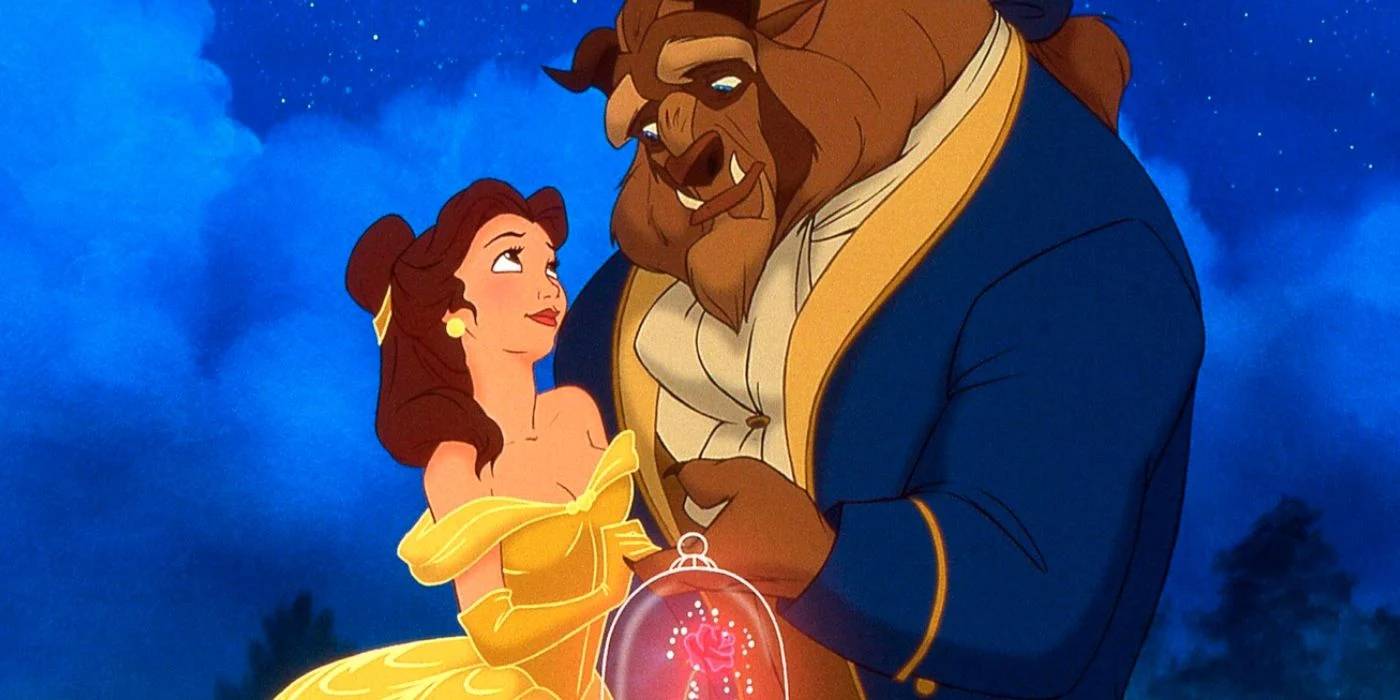 Through and through, Beauty and the Beast is a masterpiece. The picture was the first-ever animated feature to receive a Best Picture nomination, and it was well-deserved. It has a strong operatic and romantic tone to it, with some of Disney's most beautiful animation to date. Decades of technological advancements can't compare to some of the iconography created in Beauty and the Beast under the direction of directors Gary Trousdale and Kirk Wise, as the animators understood the force of the silhouette that would pervade the Beast's dark and lonely castle.
Thematically, Beauty and the Beast follows familiar ground of being an outsider looking in and yearning for more out of life, but the romance of the Belle and Beast relationship—and its pitch-perfect execution that gives Belle agency—is the film's beating heart. It's sweeping, impassioned, and entertaining, and it's a story as old as time, as the song goes. As a result, it's widely relatable, which, along with the film's gorgeous animation, amazing score, unforgettable songs, and fascinating characters, makes it the pinnacle of Disney in the 1990s.
Big Hero 6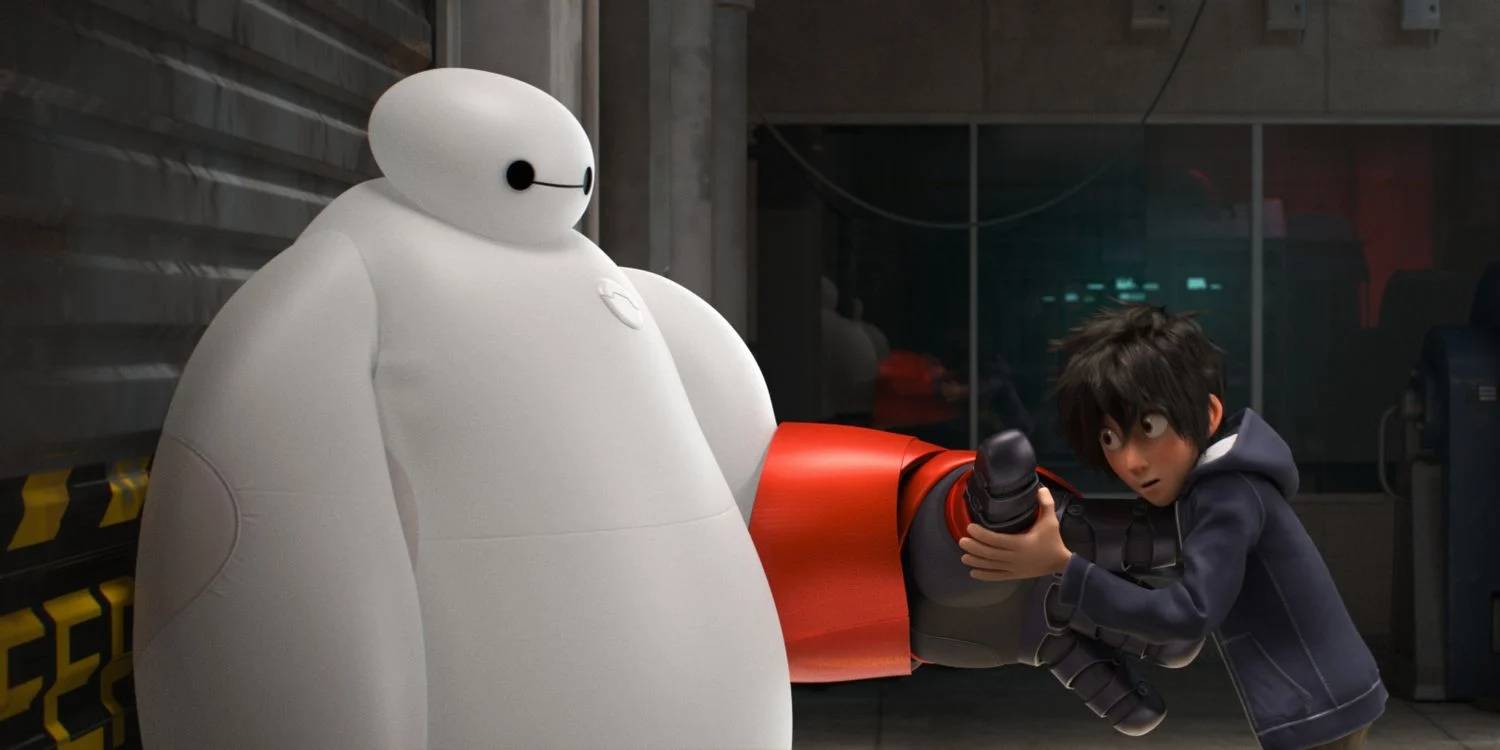 Big Hero 6 triumphs as a story about loss and the force of science, thanks to an intriguing mix of Disney Animation and a Marvel Comics property. Hiro is the protagonist of the novel, who loses his brother in a devastating lab explosion that also steals a valuable piece of technology. Hiro establishes a superhero team alongside his brother's pals and a healing robot named Baymax, putting their science knowledge to the test in order to rescue the planet. But, unlike previous superhero stories, Big Hero 6 is mostly about Hiro's sadness and how it manifests as rage and melancholy. It's a great story with fantastic images, and hopefully Disney will make a sequel at some point.
Cars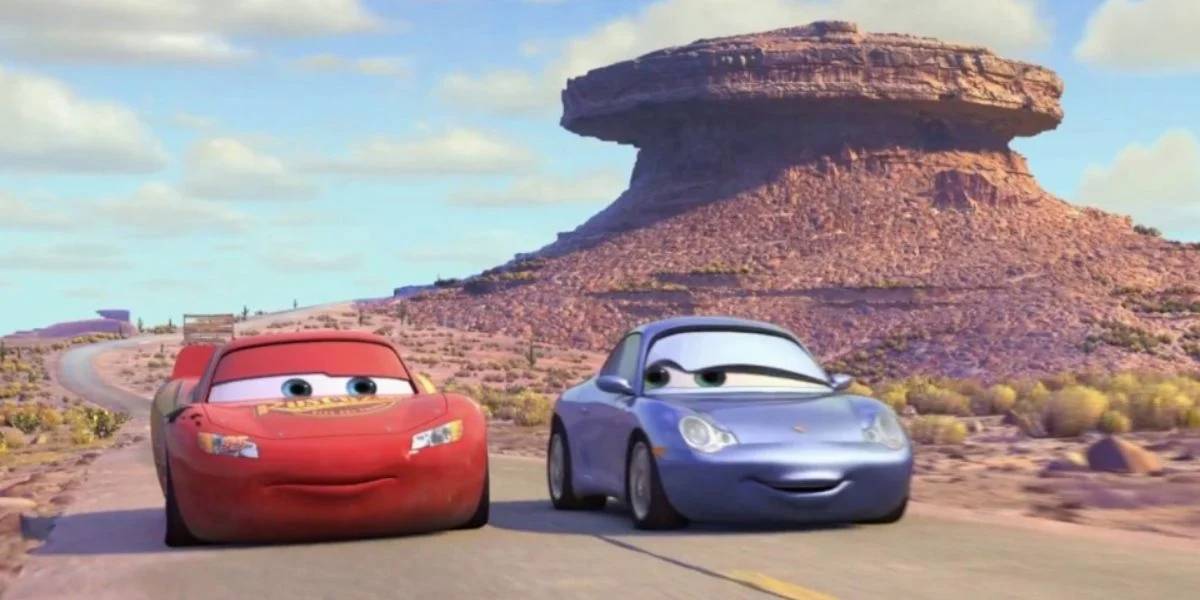 The original Cars isn't generally given the attention it deserves as the start of Pixar's most unconventional trilogy. It's one of Pixar's less showy pictures, and the slower pace isn't overbearing. The racing sequences are still thrilling, despite the fact that the majority of the tale centers on Lightning McQueen (Owen Wilson) growing to appreciate the softer side of life. It's also notable as one of Paul Newman's final appearances before his death in 2008. Cars can be credited with providing us Disney World's "Carsland," even if it did inspire the lackluster Cars 2 and the Planes series.
Cinderella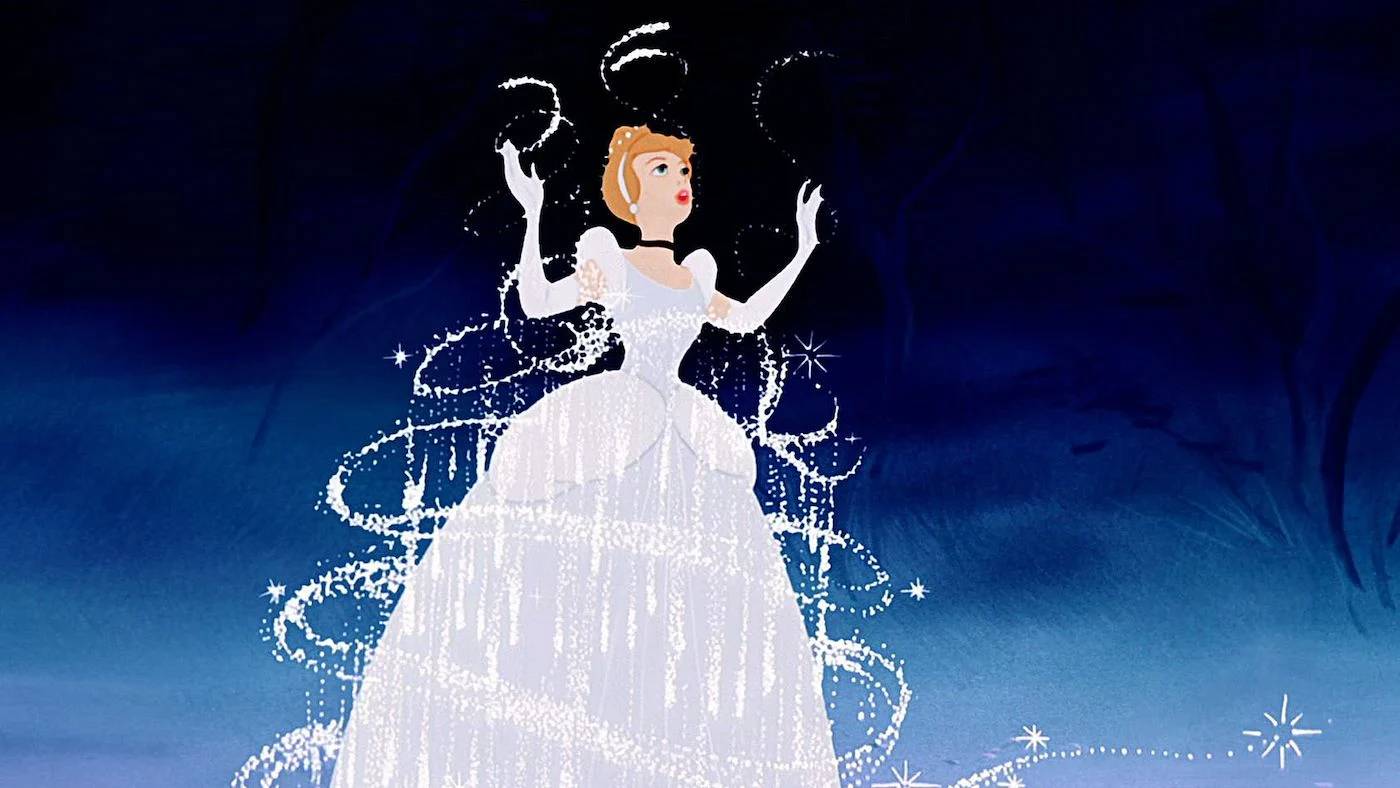 Cinderella is a Disney cartoon classic, and rightfully so. While we've all grown up and moved on from the Disney Princess cliché, it's always interesting to look back at where it all began. We've all heard the story: a young woman is forced to work for her evil stepmother and stepsisters, but when the prince throws a ball, she has an opportunity to alter her life. Even if you're familiar with the plot, you can't ignore the exquisite animation or the hilarious comedy supplied by Cinderella's animal companions. While other Disney animated films haven't held up as well over time, Cinderella hasn't lost any of her allure and continues to be the platonic ideal of a fairy tale relationship.
Coco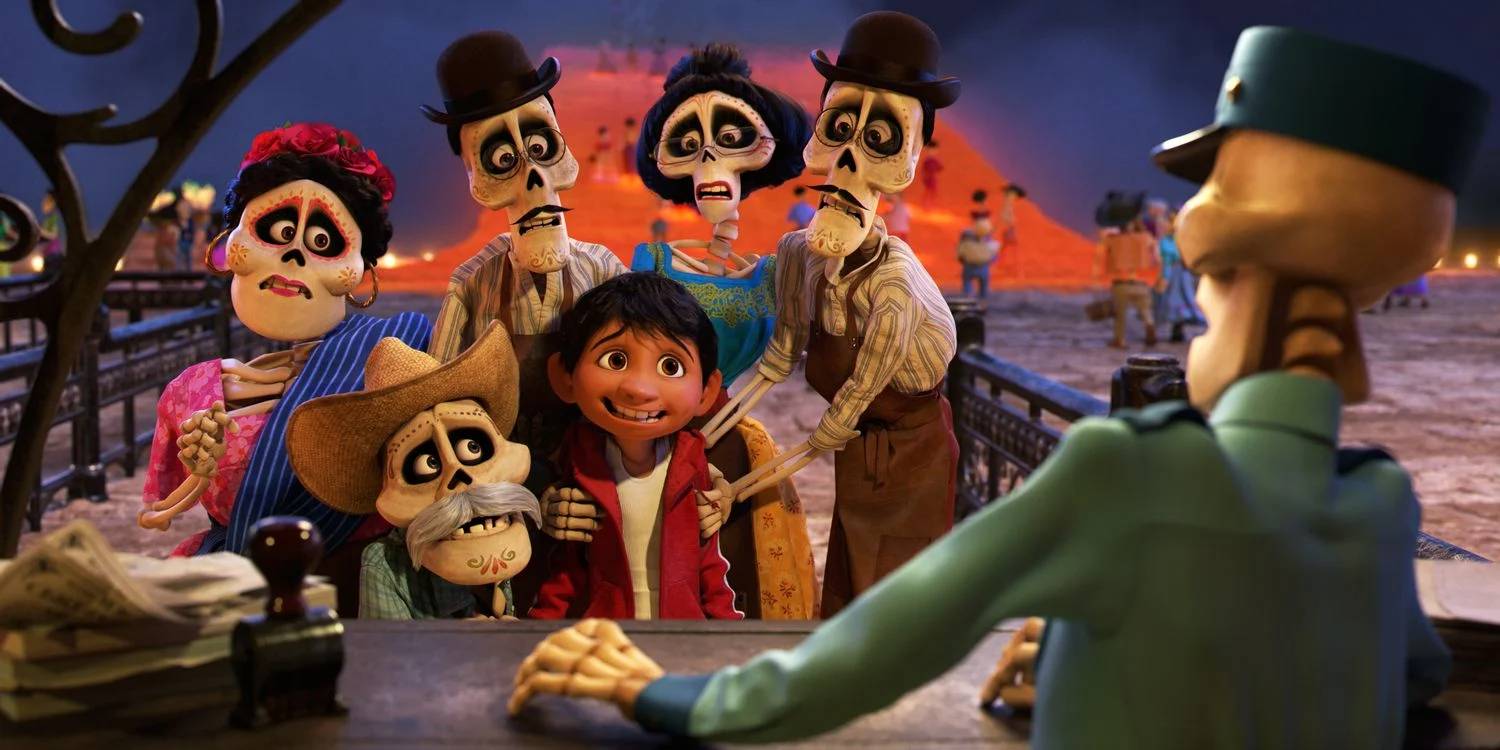 Although Pixar is no longer the unstoppable force it once was, they can still make a good film now and then, and Coco is a prime example of the studio at its best. While it follows the classic Pixar clichés of a buddy movie in which two characters go on a vacation of some sort, Lee Unkrich's film stands out because of its deep and abiding affection for Mexican culture and its emphasis on the value of family.
As its protagonists go through the Land of the Dead on Dia de Los Muertos, the film features superb music, a wonderful plot, distinctive characters, and eye-popping design. Although I anticipated that the video would be entertaining, I did not anticipate that it would finally move me to tears. This is a film that your entire family should see.
Encanto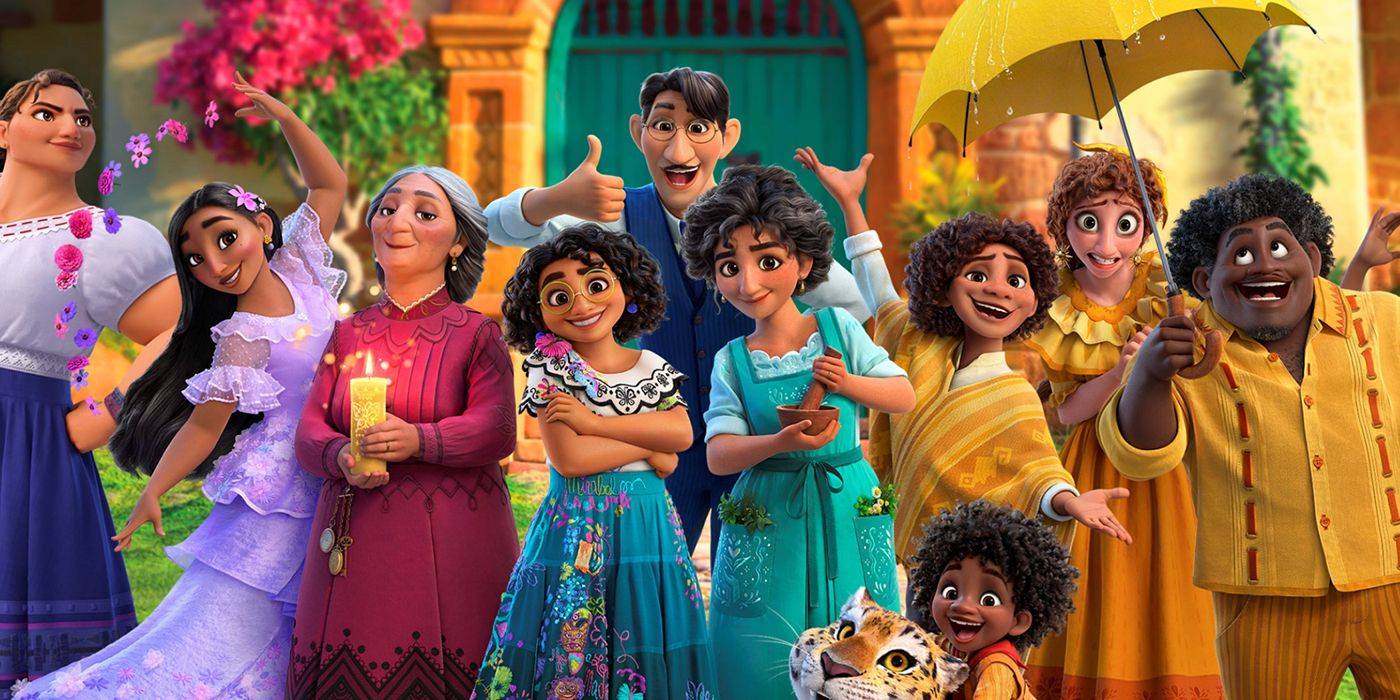 We're going to shout it from the Casita rooftop: representation is important! Encanto has been well received by Latin American audiences, owing to the film's depiction of Colombia's dynamic, diverse, and eclectic terrain, as well as that of many other Latin American countries. This gorgeously drawn animated film depicts the story of the Madrigal family, who, with the exception of one individual, are all bestowed with a magical gift from an early age. Many of the predictable cliches we've come to anticipate from a Disney film are subverted in Encanto, which is one of the many reasons why the film is such a welcome addition to the studio's catalog. The attention to detail in this film is incredible, and after you've seen it, you'll be looking for all the links and Easter Eggs you missed. Lin-Manuel Miranda's appealing songs help to move the plot and reveal more about the characters' relationships. Encanto is what happens when filmmakers examine the culture in which their film is set and approach the characters and story with attention and enthusiasm. Monita Mohan (Monita Mohan)
Frozen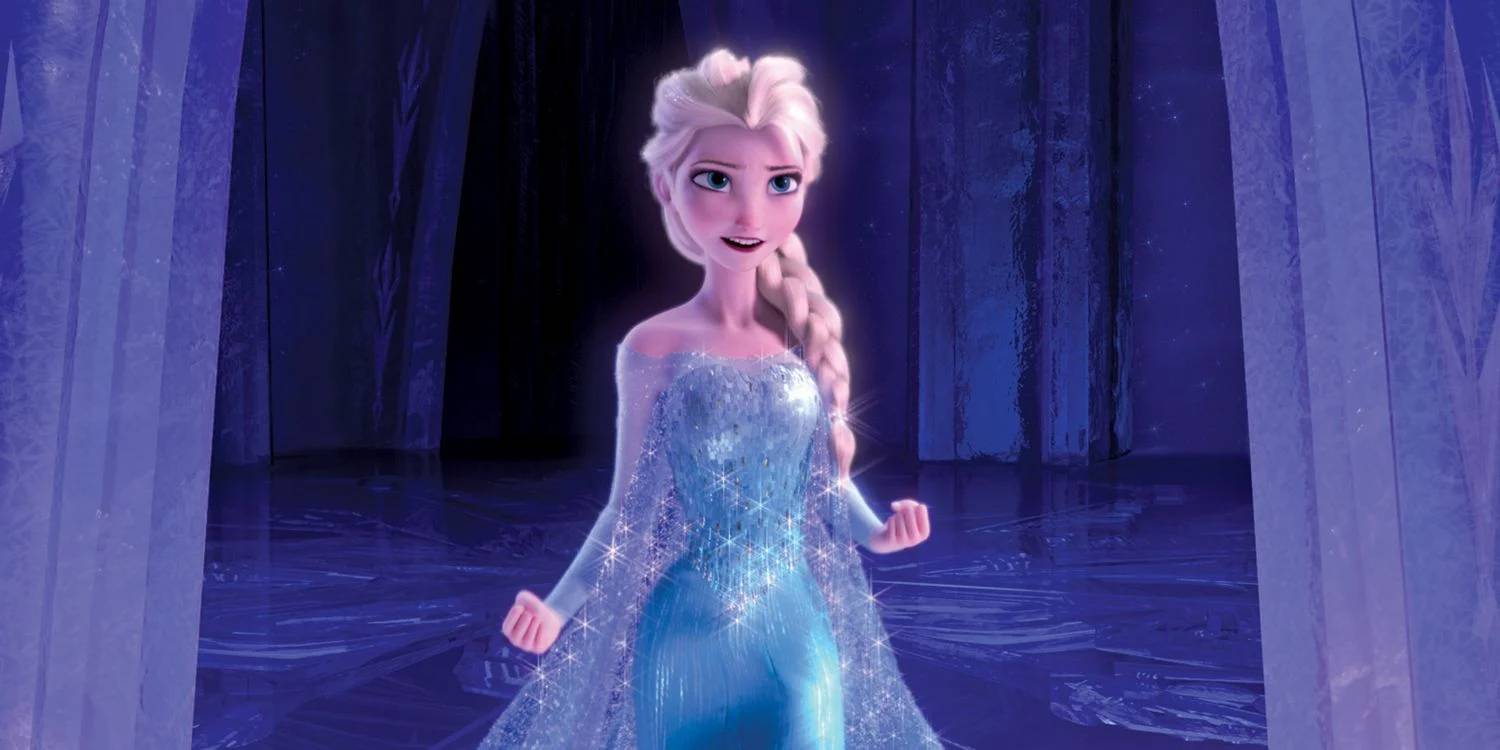 First and foremost, we don't blame you if you want to keep the information that Frozen is on Disney+ from your kids. Walt Disney Animation Studios was rejuvenated with the megahit 2013 blockbuster, which launched a spate of animated films that would eventually give Disney-owned Pixar a run for their money. However, the success of Frozen led to children wanting to see the film over and over again, much to their parents' disgust. Regardless, this film is fantastic. It's a princess narrative with a fantasy twist, told from the perspective of a modern woman. It's the story of two sisters and the baggage that comes with feeling like an outsider, which can make it difficult to maintain long-term relationships. It's surprisingly deep material for a Disney film.
Hercules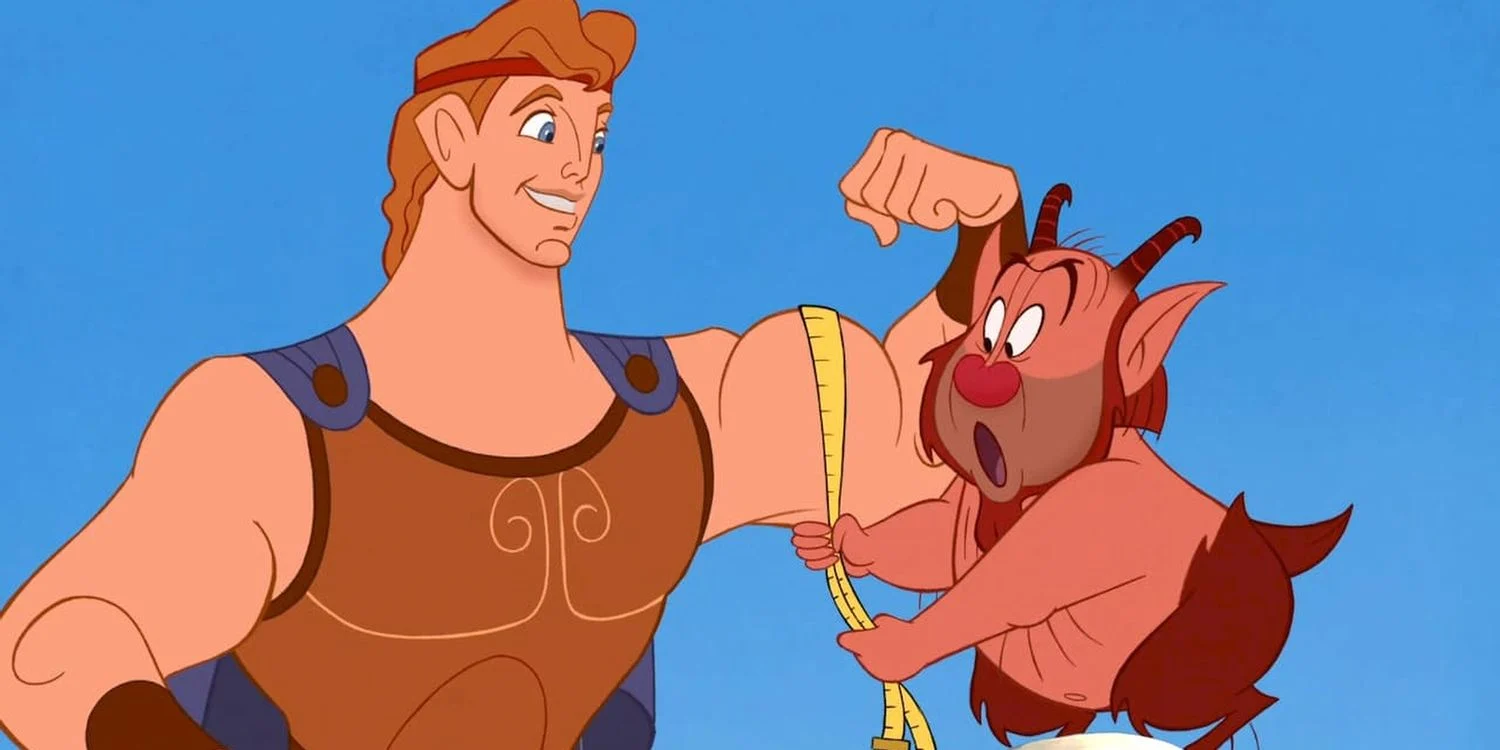 Walt Disney Animation Studios was still seeking to regain the zeitgeist-commanding fame of pictures like The Lion King and Beauty and the Beast when Hercules was released. And if Hercules isn't a home run like those Disney flicks from the early 1990s, it's a very enjoyable double. The animated rendition of the Hercules story is immensely hilarious and colorful, as we follow young Hercules as he tries to find his place in the world, knowing he was destined for more. It's almost like a Superman reboot, except with gods rather than superheroes. Megara is a refreshingly autonomous female lead, and the songs are wonderful. Who gives gladiator its name?
Inside Out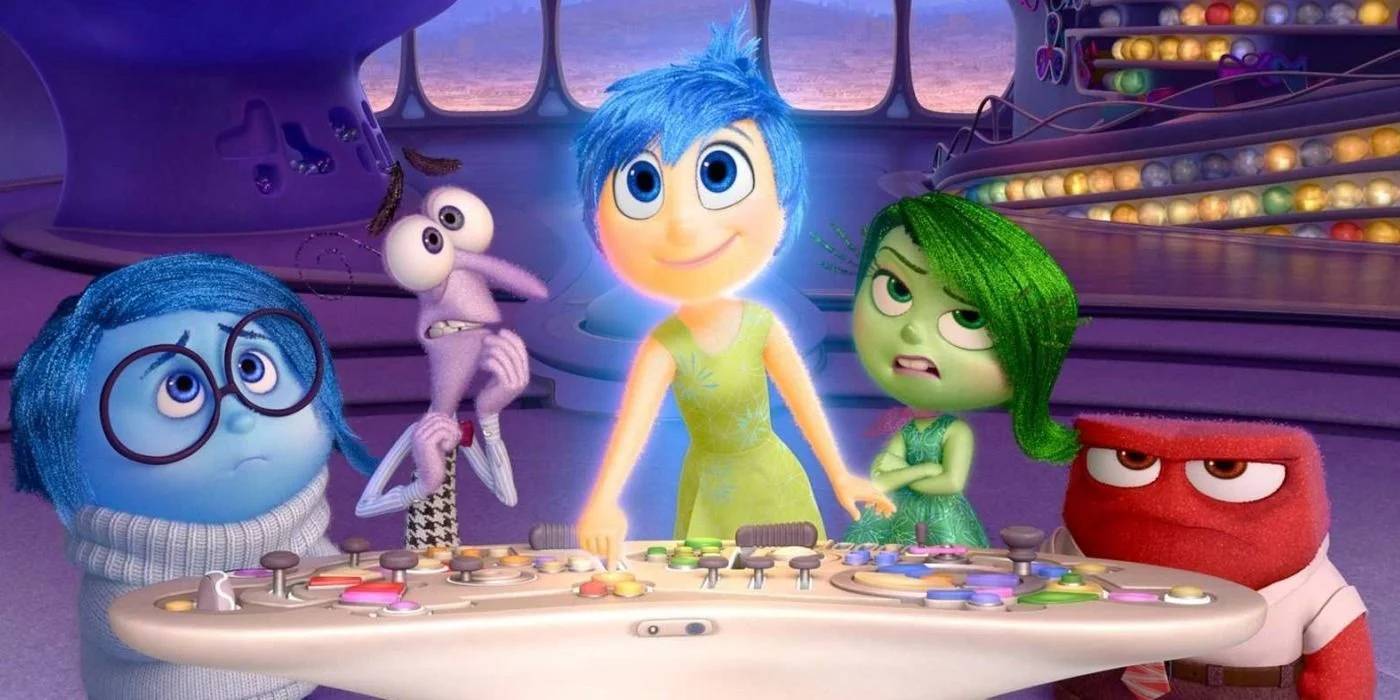 After tickling our funny bones with Monsters Inc. and breaking the world record for "first time you've ugly-cried in a movie" with Up, director Pete Docter's third Pixar feature tackled a vast abstract concept with an unsurprising amount of compassion and intelligence. Inside Out is an Oscar-winning film that anthropomorphizes the emotions of a young pre-teen girl named Riley who is struggling with conflicting feelings about moving to a new city, as Joy (Amy Poehler) works overtime to keep overwhelming feelings of Sadness (Phyllis Smith), Fear (Bill Hader), and Anger (Lewis Black) from permanently altering Riley's personality. But what elevates Inside Out to greatness is its recognition that change is unavoidable, that life is messy, and that it's completely natural and even beneficial to feel sad, angry, or anxious at times. It's an essential message conveyed in a hugely fun (and, yes, emotional) style, with a fantastic original score by Michael Giacchino as a bonus.
Lilo & Stitch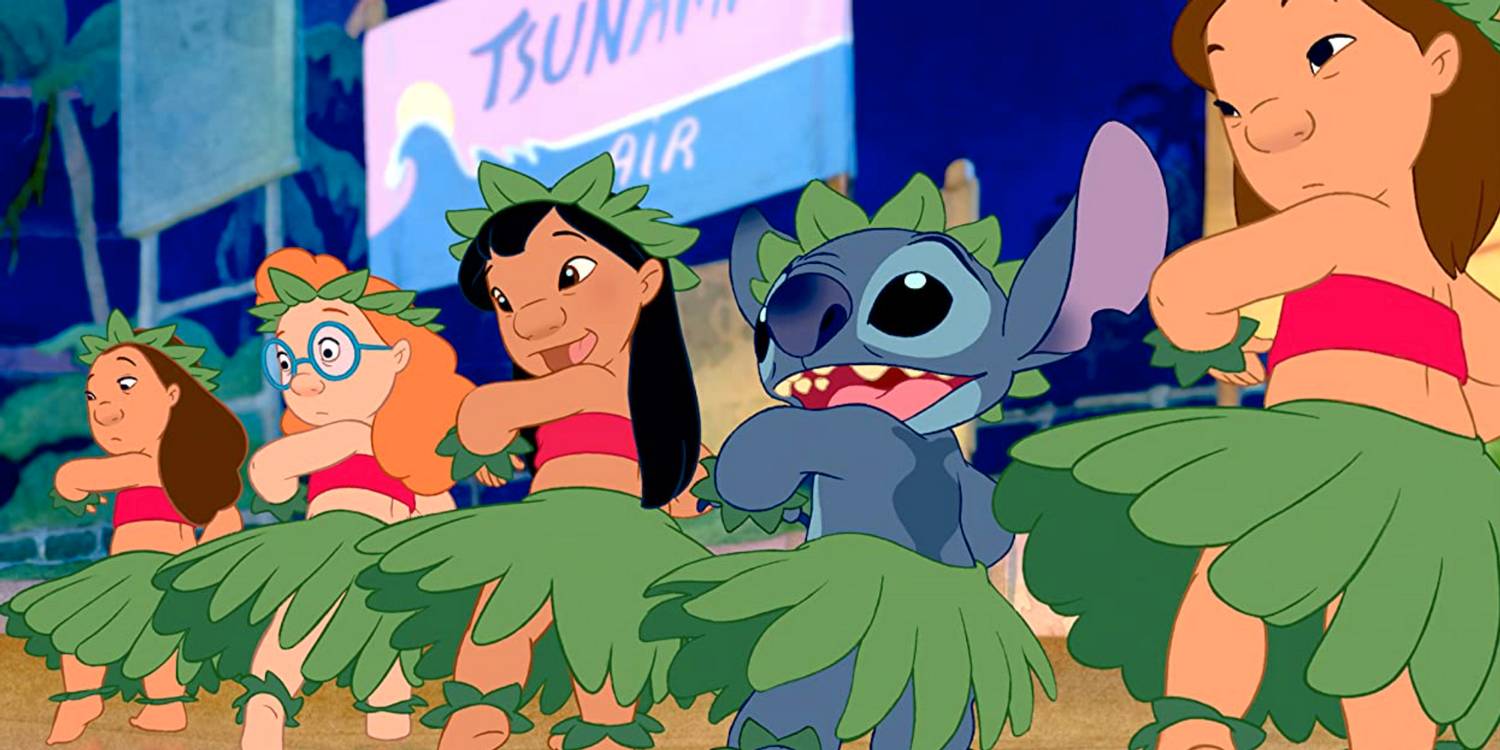 The majority of Disney films revolve around romance, and even those that don't focus on couples' relationships find a way to include a romantic interest for their protagonists. Not in the case of Lilo and Stitch. Lilo & Stitch finds time in the middle of a story about an alien who was designed to conquer planets to explore the love between family members who are related by blood or by fate. Although Lilo & Stitch has some tragedy, it concentrates on the beauty of sharing life with individuals we can never abandon or forget. That's what makes Lilo & Stitch so universal: it's a great message about how, no matter what life throws at us, we must stick together and defend those we love. It also teaches us that it is through love that we can find the power to grow as people.
Moana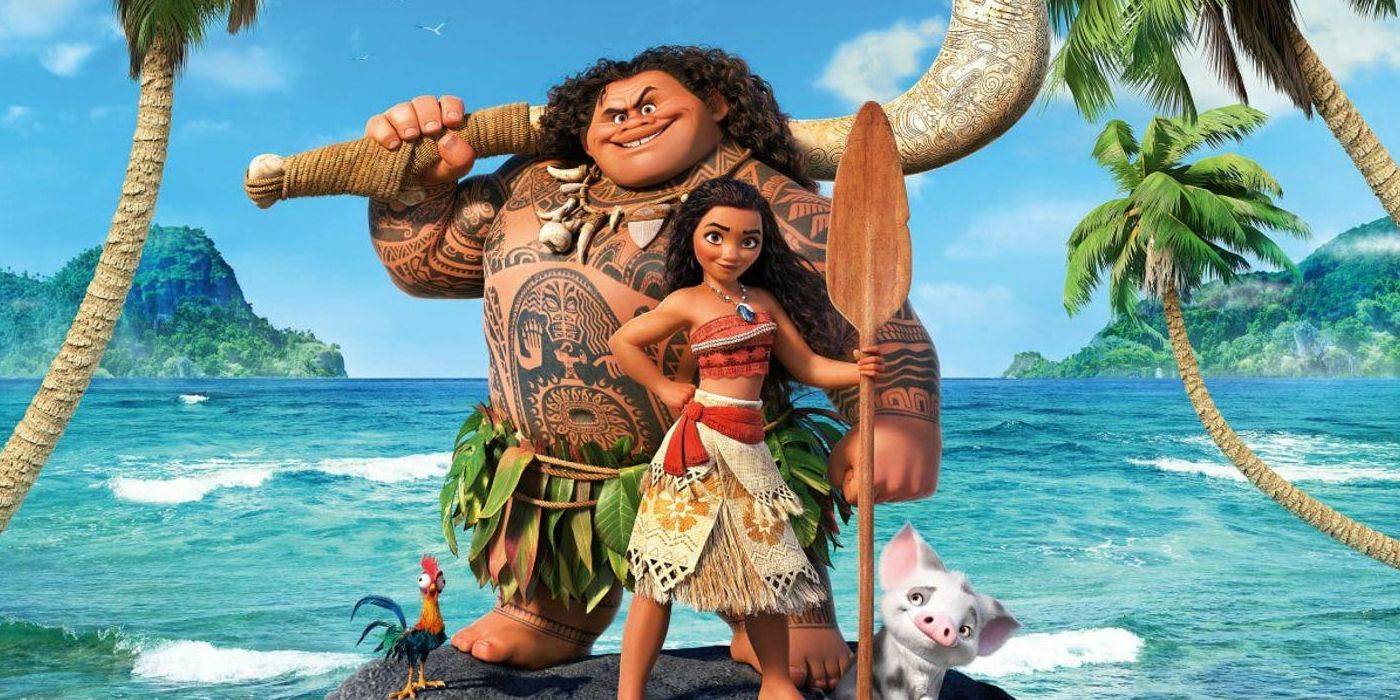 The 2016 film Moana is a success of emotional storytelling, breathtaking graphics, and incredible music, riding a wave of resurrection for Walt Disney Animation Studios. The plot follows Moana, the strong-willed daughter of a Polynesian chief, as she embarks on an epic quest to reunite a mystical artifact with an old goddess in order to safeguard her people and their way of life. Moana is unique in that it is a Disney "princess" film without a prince, with no love tale or potential romantic partner for Moana. Instead, she's accompanied by the demi-god Maui, who helps her out with most of the heroics. This film is both joyful and subtly emotional. Have I mentioned the music?
Mulan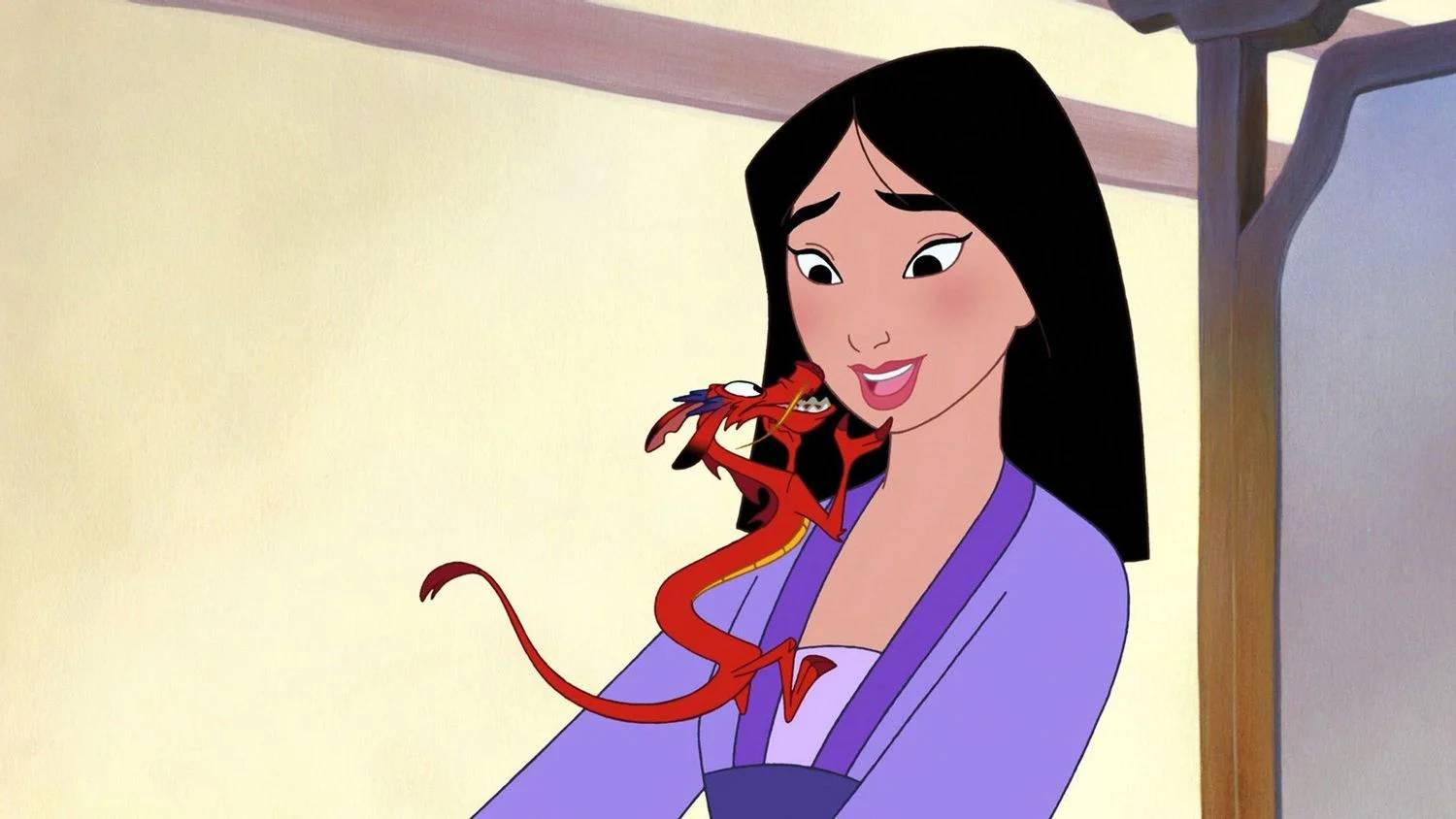 Mulan, released in 1998, is perhaps Disney's Second Golden Age's most feminist picture. It also holds up quite well. The story of a woman who disguises herself as a man in order to fight in her father's place is compelling enough on its own, but directors Barry Cook and Tony Bancroft also nail the dynamic Ancient China aesthetic, bringing a flurry of red and chilling landscapes to the big screen in fascinating fashion. Mulan is a narrative about family and honor, but it's also about learning to see beyond one's own limitations. All the men in China have been informed that women are unfit to fight or stand in a man's place, but Mulan as Ping demonstrates that it doesn't matter if a guy doesn't realize he's fighting beside a woman. Mulan is a highly relatable and relevant film in terms of theme and character, thus while it deals with ancient customs, it is also a highly relatable and relevant film in terms of theme and character.
Ratatouille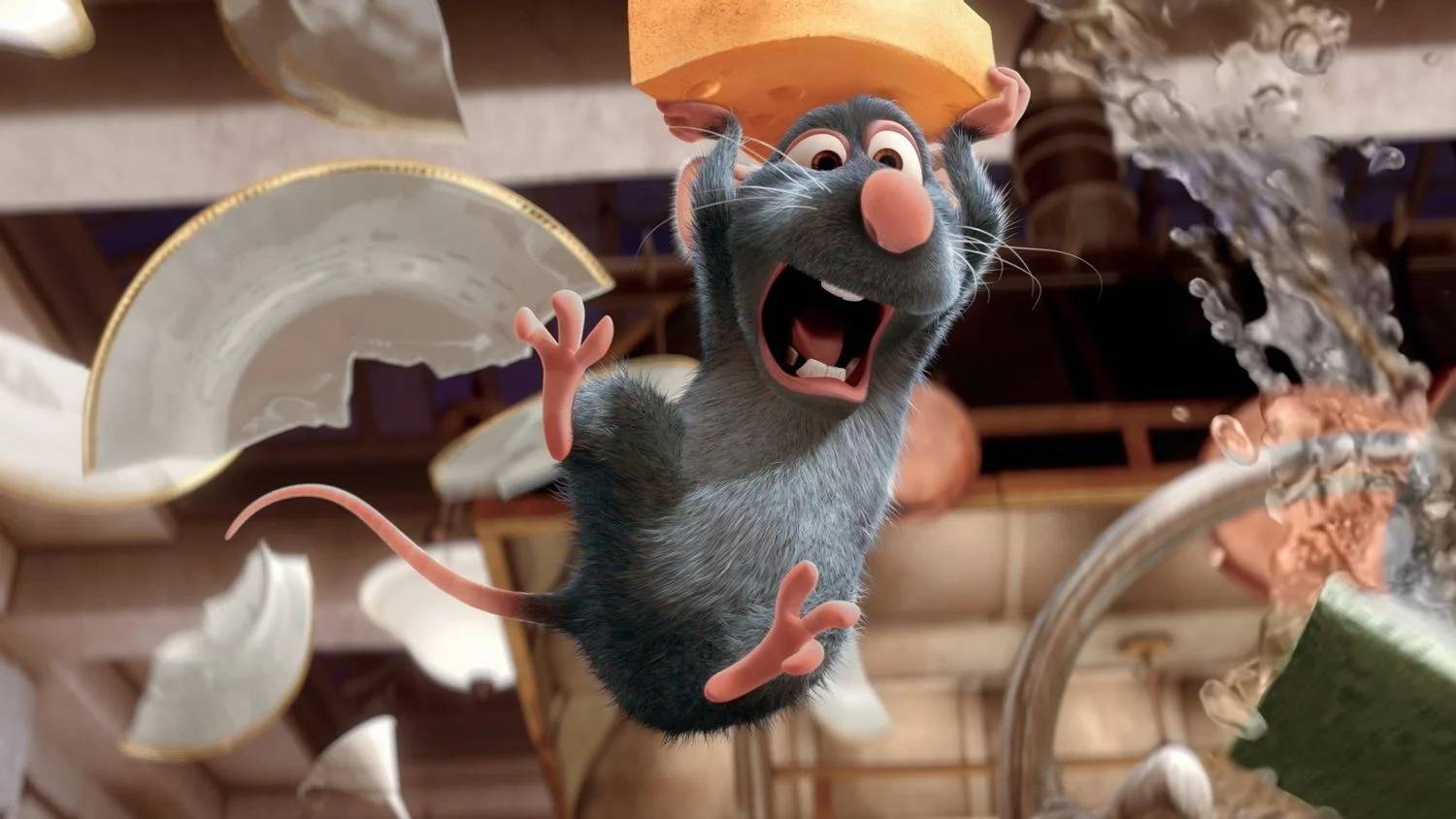 Ratatouille was Brad Bird's third feature, following 2004's The Incredibles and 1999's The Iron Giant. So, in a single decade, he created three of the finest animated pictures ever made. Remy, a rat who aspires to be a chef, is the protagonist of the film. In a human restaurant, for example. He strikes a friendship with a clumsy busboy at a world-famous restaurant in Paris and is able to coach him into preparing great meals while hiding beneath his chef's hat. It's an unusual notion for a big-budget animated movie, made even more so by the fact that it's a small-scale, intimate story. The protagonists don't go on a quest, there isn't much action, and there isn't even a villain. It's simply a touching comedy about staying true to yourself and pursuing your aspirations. It also happens to be about a rat chef that talks.
Raya and the Last Dragon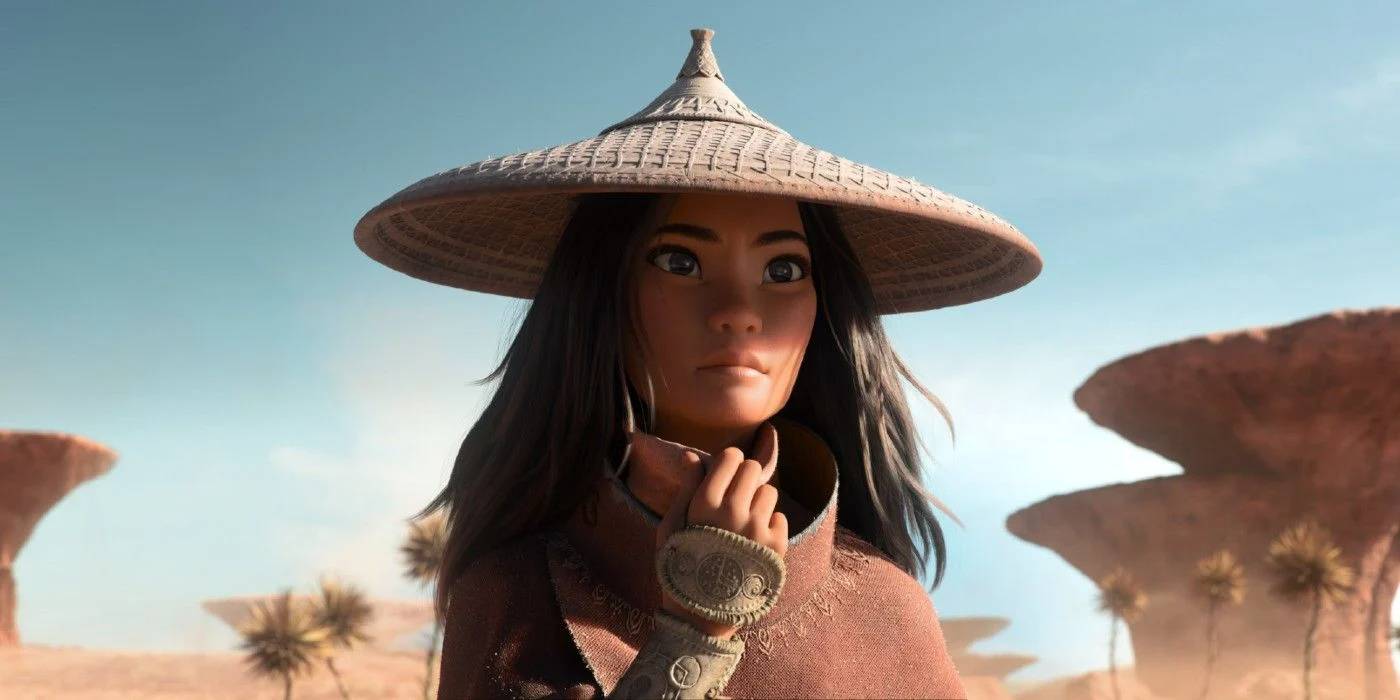 Raya and the Last Dragon, the first Disney animated feature to be released in theaters and on Disney + Premier Access at the same time in 2021, is an unexpectedly topical tale about the necessity of humanity coming together amid a catastrophe. The film, set in the mythical Southeast Asian continent of Kumandra, chronicles the narrative of humanity's fall, not just to the life-absorbing cloud-like creatures known as the Druun, but also to their own fear and suspicion of one another. Years after the Druun took her father and tribe, warrior princess Raya sets out to find the last living dragon, Sisu, and reassemble the pieces of the Dragon Gem, a magical item that contains the remaining dragon magic in the realm and is the only thing that can stop the Druun once and for all. Raya's path isn't about establishing herself as a warrior like in other Disney flicks like Moana or Mulan; her physical abilities are obvious and strong from the start. It's about learning to trust and hope after your entire world has crumbled.
Soul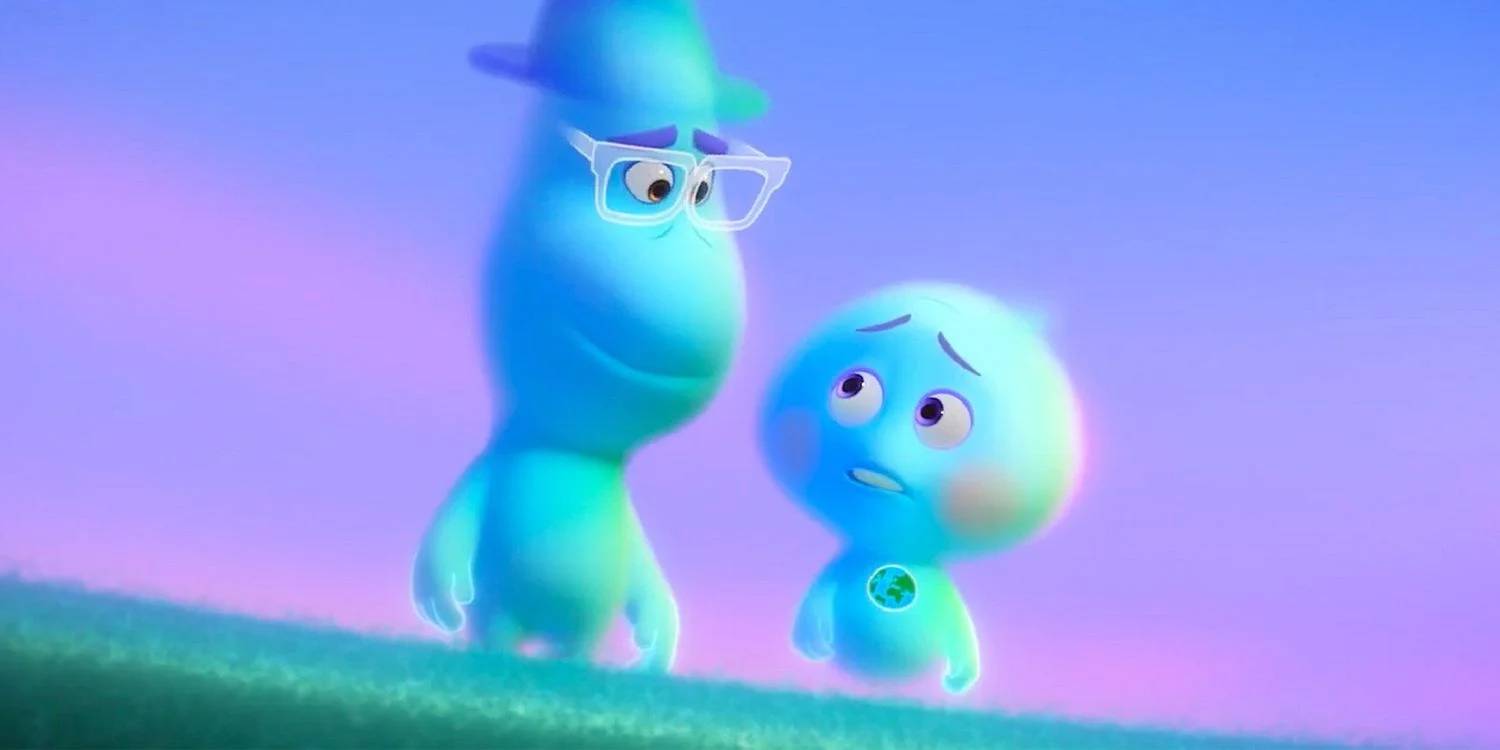 When Soul was first released, it didn't receive nearly as much praise as it deserved, owing to the film's inability to appeal to youngsters, Pixar's typical audience. But who said that animated films had to be directed at children? The protagonist of Soul is a singer who is dissatisfied with his existence and blames his woes on a world that hinders him from fulfilling his destiny. Is there, nonetheless, a fate? Should we simply savor the moment and live our lives to the fullest? If you keep the kids out of the living room, you'll be able to appreciate Soul for what it is: a very emotional meditation on the purpose of life and how there is no clear path for anyone wandering this planet in pursuit of their calling.
The Hunchback of Notre Dame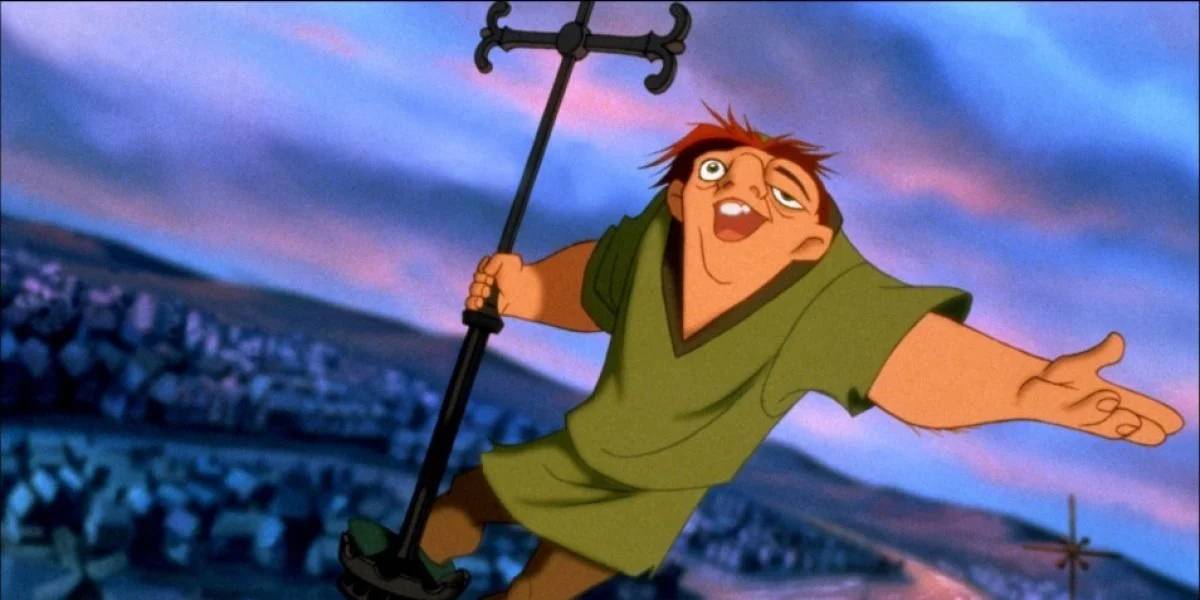 It's a beautifully animated and utterly Disney-fied rendition of a punishingly unhappy Victor Hugo novel about some pretty adult issues in 15th-century France, including broad existentialism and excessive horniness. Essentially, it's a film that Disney should never have made, especially not as one of their annual blockbuster animated musicals. However, it is the music, particularly the song "Hellfire," sung by the evil Claude Frollo, that makes it worthwhile to see. Folks, this is a strange song to be featured in a G-rated Disney picture – the idea of it is that Frollo is smitten with Esmerelda and is torn between his religious fervor and his passion for a commoner. Through the power of song, he eventually convinces himself that she must either accept to be with him or he will burn her alive. It's one of the darkest scenes in any Disney animated picture, and the song's effect is amplified by the fact that it slaps. It's considered among Disney fans to be the best villain song in any of the Disney musicals, and it's worth sitting through the remainder of the average-to-poor film.
The Emperor's New Groove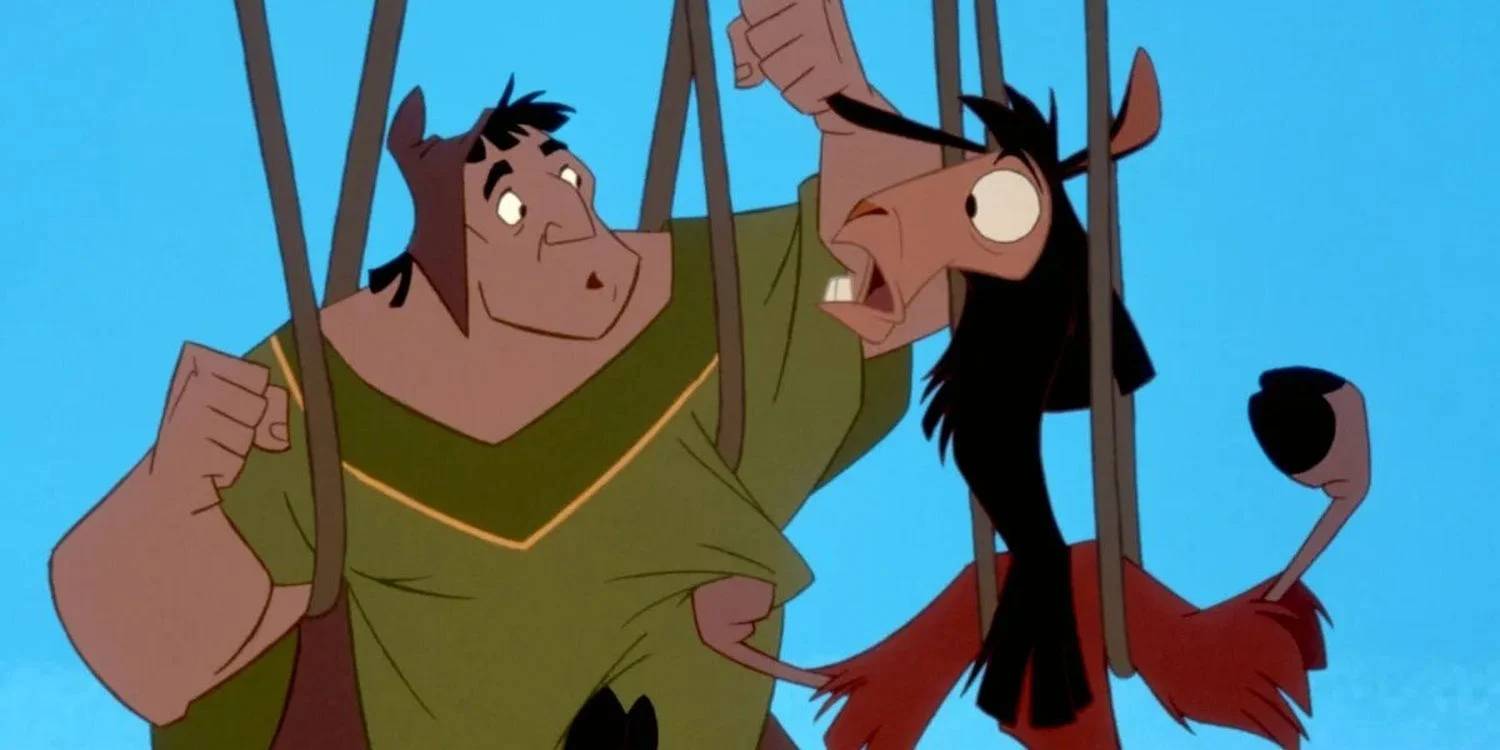 I'm not sure if it's because of or because of the shambolic production, but what began as a musical epic, Kingdom of the Sun, evolved into a buddy comedy that was both charming and strange in equal measure. The cult film in Disney Animation Studios' current cinema is the story of a spoiled prince who is converted into a llama and must team up with a farmer to reclaim his kingdom from a witch. The Emperor's New Groove is a tonally charming movie that has a nice story about friendship while also having Patrick Warburton voicing a character who can talk to squirrels. It's past the Second Golden Age, before they started aggressively moving into CG, but tonally The Emperor's New Groove is incredibly charming movie that has a nice story about friendship while also having Patrick Warburton voicing a character who can talk to squirrels.
The Incredibles

The fascination of Brad Bird's 2004 superhero/spy film hasn't waned. The novel is set in a world where superheroes have been effectively driven into hiding, leaving Bob Parr feeling adrift and unsure of himself. When he's contacted by a strange entity, he appears to be given the chance to be a hero once more, but his newfound superpowers put him at odds with his family, who all have their own superpowers. Despite the fact that The Incredibles has the appearance of a superhero film or a 1960s spy thriller, it is ultimately a story about a family and what true risk involves. It's one thing for Bob to fight enormous robots or baddies dubbed "Bomb Voyage," but the true danger comes from not being present for your family and not understanding what they require. The Incredibles is alive with emotion, and it is this emotion that gives the film its lasting significance.
The Lion King

Disney had exhausted the talking animal movie genre by the early 1990s. The Lion King, released in 1994, provided the opportunity to give this weary theme a fresh, epic twist, and by combining it with a touch of Shakespeare, a true classic was formed. The Lion King tackles some of the most adult topics in Disney's oeuvre, despite including laughing hyenas and talking lions. Mufasa's death is right up there with Bambi's mother's death as one of the most terrible scenes in film history, and the rest of The Lion King deals with themes like mortality, legacy, and obligation. It's a film about accepting that life will be difficult at times, but that the payoff will hopefully be worth it in the end. It's all too simple to laze around all day doing nothing, but to what end? Who bears the fruit of a self-centered existence?
The Lion King deftly addresses these difficult subjects while also incorporating some of the best Disney songs ever written, courtesy of Elton John and Tim Rice. Hans Zimmer's original score provides a wide, sweeping air to the proceedings, and beyond songs like "Can You Feel the Love Tonight?" and "I Just Can't Wait to Be King," it's evident that this Africa-set drama is going to be big.
The Little Mermaid

The Little Mermaid, released in 1989, was the film that officially launched Disney's Second Golden Age of animation. An version of the Hans Christian Andersen story had been in the works at Disney since Walt's heyday, but didn't come to fruition until the late 1980s, when director Ron Clements, fresh off of The Great Mouse Detective, became intrigued.
The Little Mermaid is a wonderful tale of longing for a life not lived and, of course, romance, but the film's hidden weapon—and indeed the secret weapon that made the Second Golden Age possible—are songwriters Howard Ashman and Alan Menken. The Little Mermaid's tale was suggested to be crafted in the style of a Broadway musical by Ashman, who also developed the stage musical Little Shop of Horrors, and that structure is what brought everything together. Of course, the songs by Ashman and Menken are what made The Little Mermaid so memorable. When combined with Disney's vivid, red and yellow-soaked color palette, a song like "Part of Your World" or "Kiss the Girl" expresses so much more emotion than any cumbersome exposition dialogue ever could, the result is a magnificent moviegoing experience.
The Little Mermaid may not reach the emotional or thematic heights of Beauty and the Beast or The Lion King, but it's still Top Tier Disney, and it's the rock on which everything else is constructed.
The Nightmare Before Christmas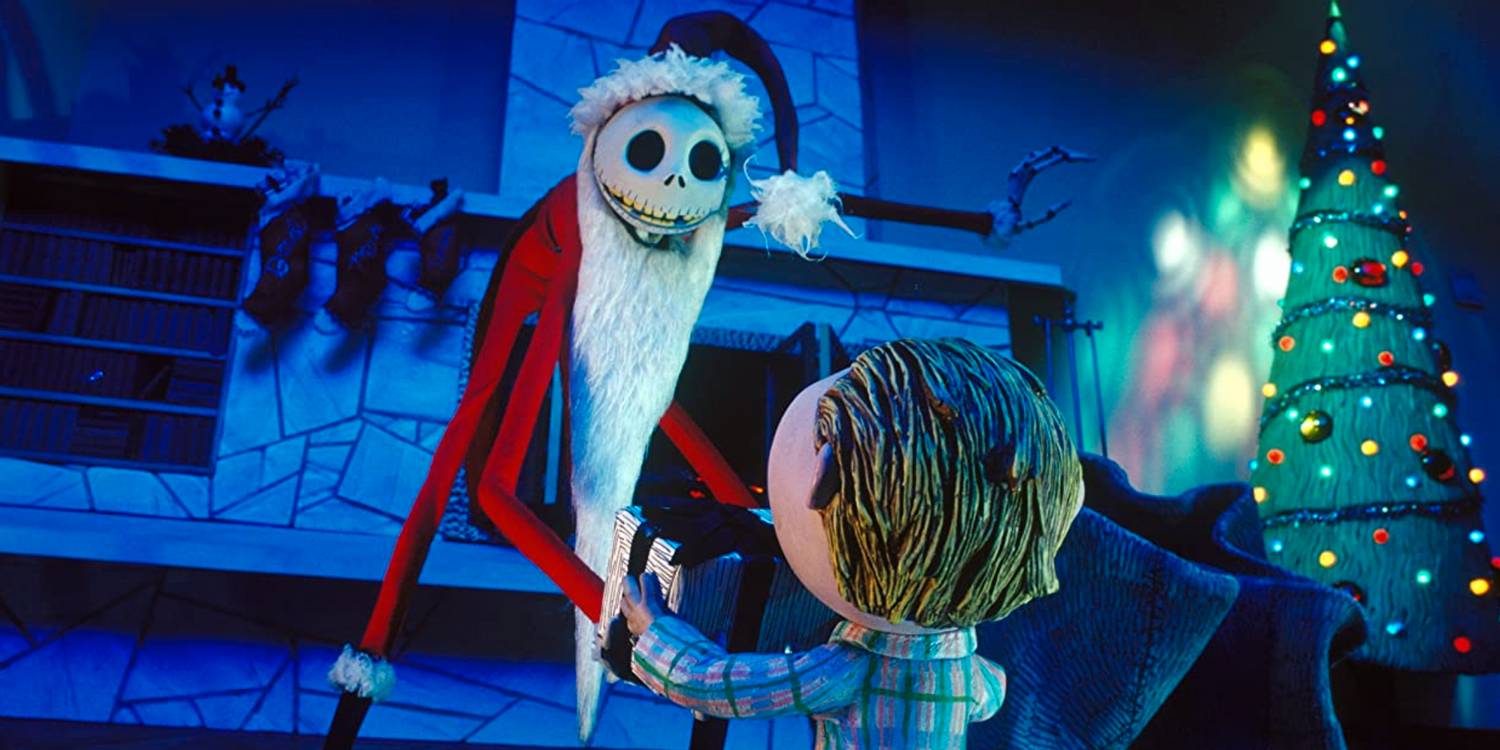 Tim Burton's The Nightmare Before Christmas, which is technically a Disney film (it was first released under Disney's Touchstone Pictures label), is a must-see for fall/winter. Director Henry Selick's macabre and charming 1993 stop-motion animated picture still stands as a classic today, serving as the perfect bridge from Halloween energy to the hustle and bustle of the Christmas season. Spooky but not frightening, somber but not depressing. As Nightmare Before Christmas tells the narrative of an outsider yearning for a place to belong but going about it all wrong, the tone is pitch-perfect, and the music are simply addictive. While Jack Skellington is the movie's leading man, Sally is its beating heart.
The Simpsons Movie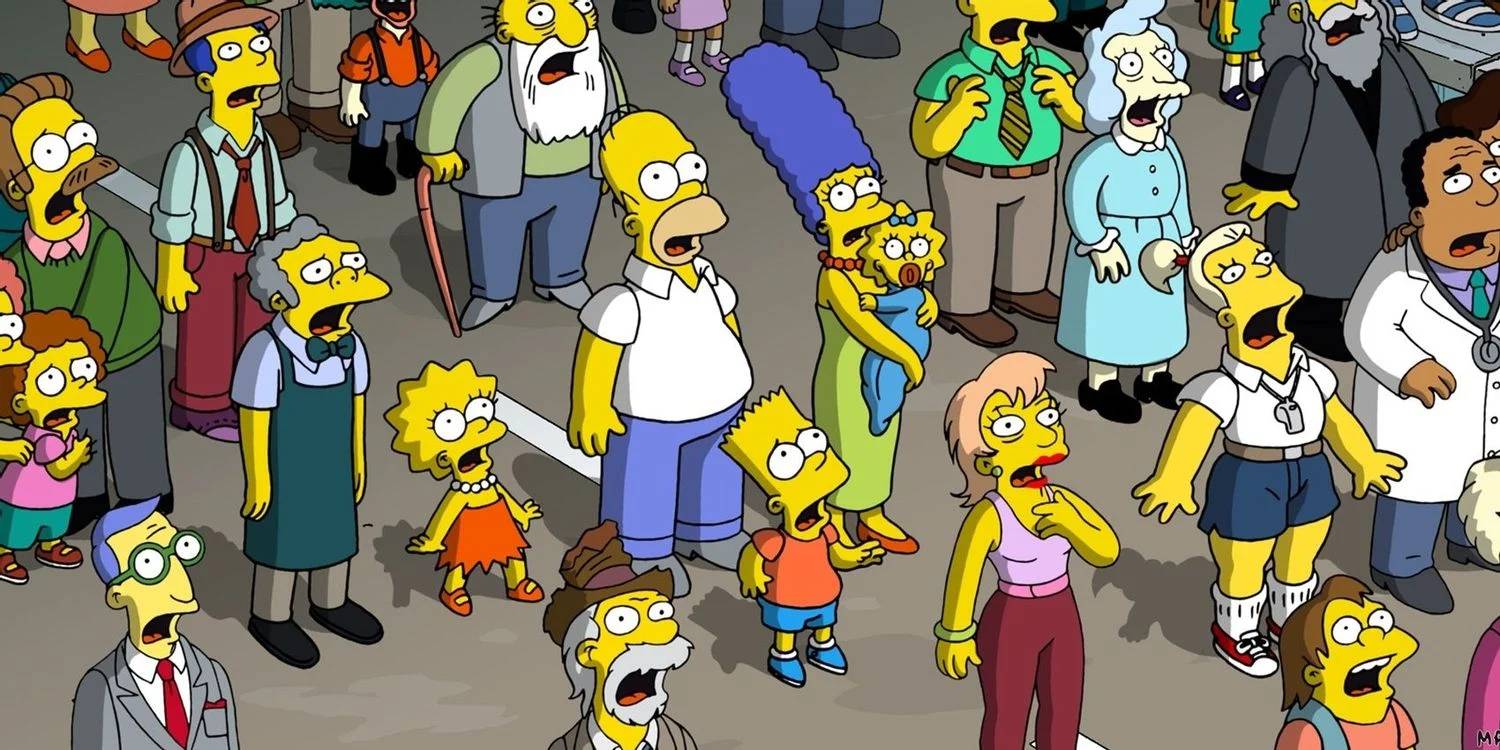 The Simpsons Movie is a strange bird. It was released in 2007, approximately 20 years after the show first aired, and at a period when the show's ratings were steadily declining. However, the film reassembled much of the creative crew from The Simpsons' first ten seasons, which are widely regarded as the show's golden period, and the result is a fast-paced onslaught of good-to-excellent gags that remind you why you loved the show in the first place. Also, Albert Brooks as Russ Cargill, the head of the EPA and the man responsible for enclosing the severely polluted Springfield beneath a massive dome, gives an outstanding performance. Brooks is one of the show's all-time great guest stars (especially for his appearance as Hank Scorpio in "You Only Move Twice"), and his ability to walk into a recording booth and improvise pure gold is unmatched. There's also a touching subplot between Homer and Marge, as well as a few interesting easter eggs for veteran Simpsons fans. Every episode of The Simpsons is also available to view on Disney+, so you can revisit the first ten seasons or jump right into the movie and enjoy the best of The Simpsons.
Toy Story 2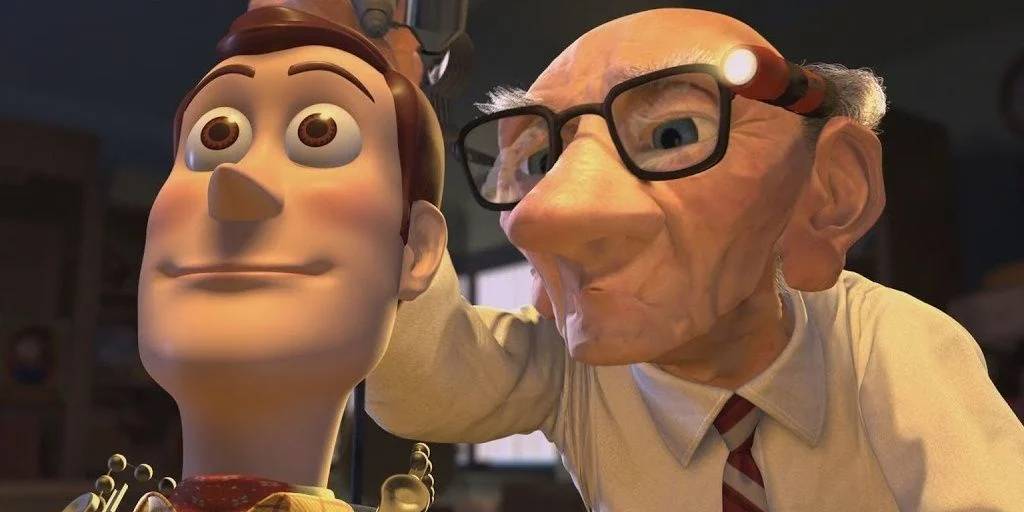 Toy Story 2 was intended to be a direct-to-video cash-in but instead became a bona fide masterpiece. It is perhaps one of Pixar's best pictures and undoubtedly one of the best sequels ever made. After Woody gets abducted by a ruthless collector, Buzz and the other toys in Andy's room must embark on a rescue mission. While in captivity, Woody encounters other toys from the round-up gang, who were also created for the same TV program as Woody. Toy Story 2 is everything a sequel should be. It broadens the universe and enriches the characters without ever feeling like a rehash of the original. While it will hurt your heart ("When She Loved Me"), it also contains enough humor and warmth to make it the finest of the Toy Story flicks.
Turning Red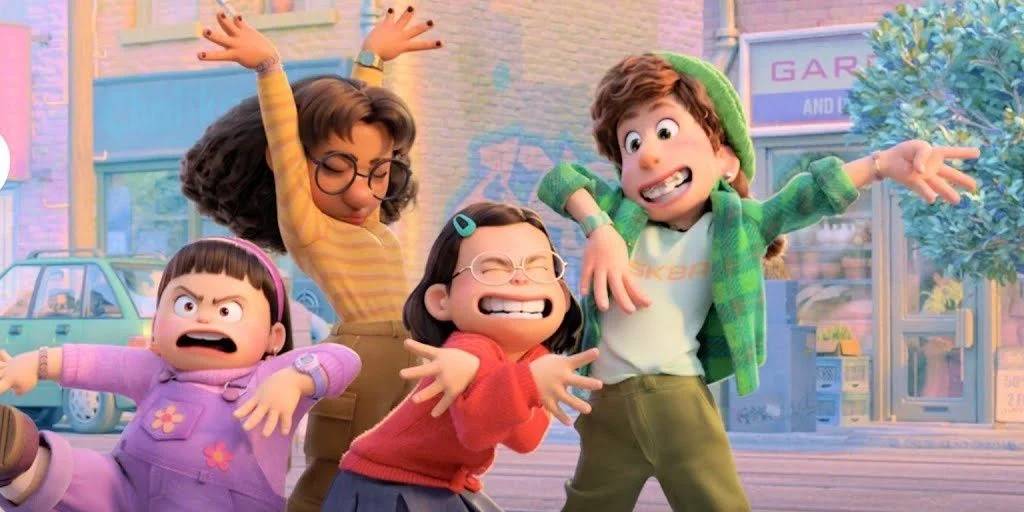 Turning Red was an instant hit for Disney/Pixar, despite only having a Disney+ release and no theatrical release. Mei Lin Lee, a teen on the verge of puberty, is torn between her close ties with her strict mother and her close friendships with her classmates. When the girls learn that their favorite boy band, 4*Town, is performing in town, the first thing that comes to mind is attending to the concert. But all goes wrong when Mei wakes up as a huge, fluffy red panda instead of a young girl one morning. It turns out her mother has been holding certain secrets from her, and the curse of the family is rearing its ugly head once more. Mei must choose whether to embrace her inner panda and the freedom of her youth, all while dealing with the pressures of her domineering but loving mother.
Up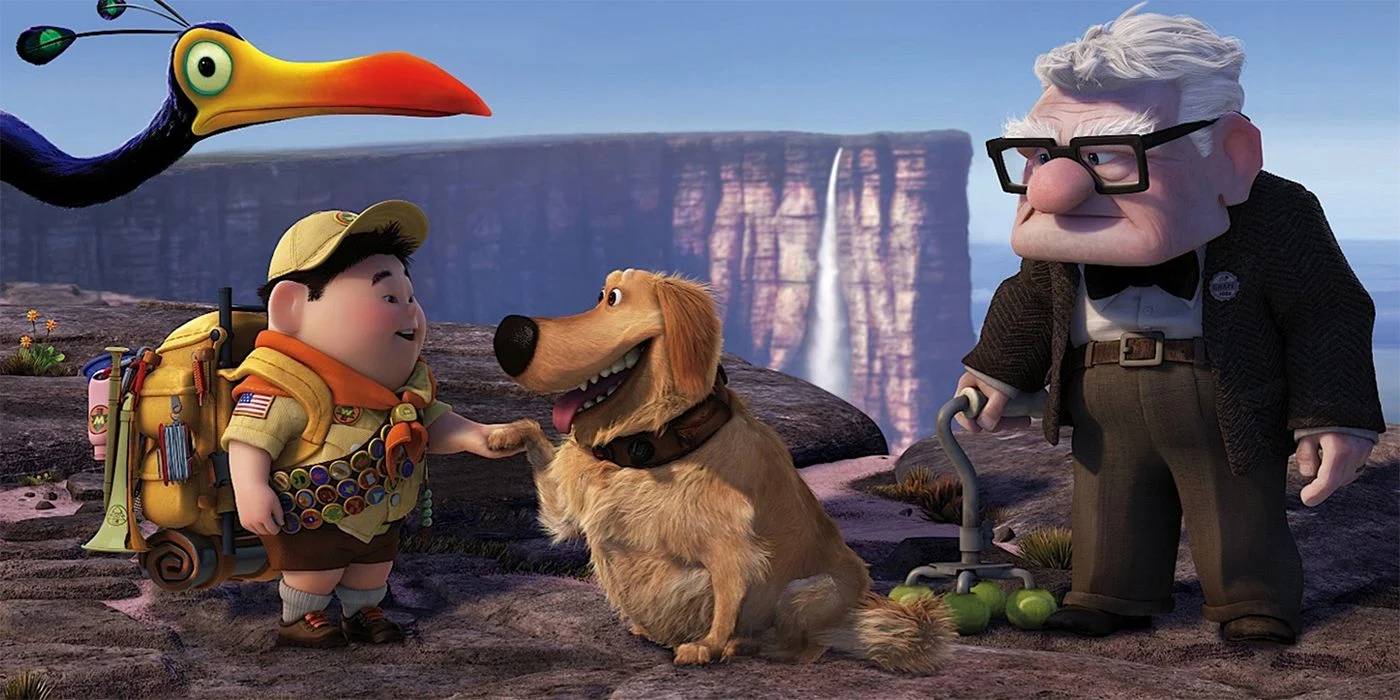 Yes, we all know the opening ten minutes are incredible, but I'll let you in on a little secret: the rest of the film is equally fantastic. Up is one of the best adventure films of the last 30 years, and it centers on two unusual characters: a grouchy old guy and a wilderness scout. Up is really a story about how you're never too old for your next adventure, and that even when you're suffering from great loss, you can find a way to let other people into your heart, despite the fact that it's filled with fanciful details like a flying house, a talking dog, and a giant bird named "Kevin." It's a lovely film, and it's not just because of the stunning prologue.
WALL-E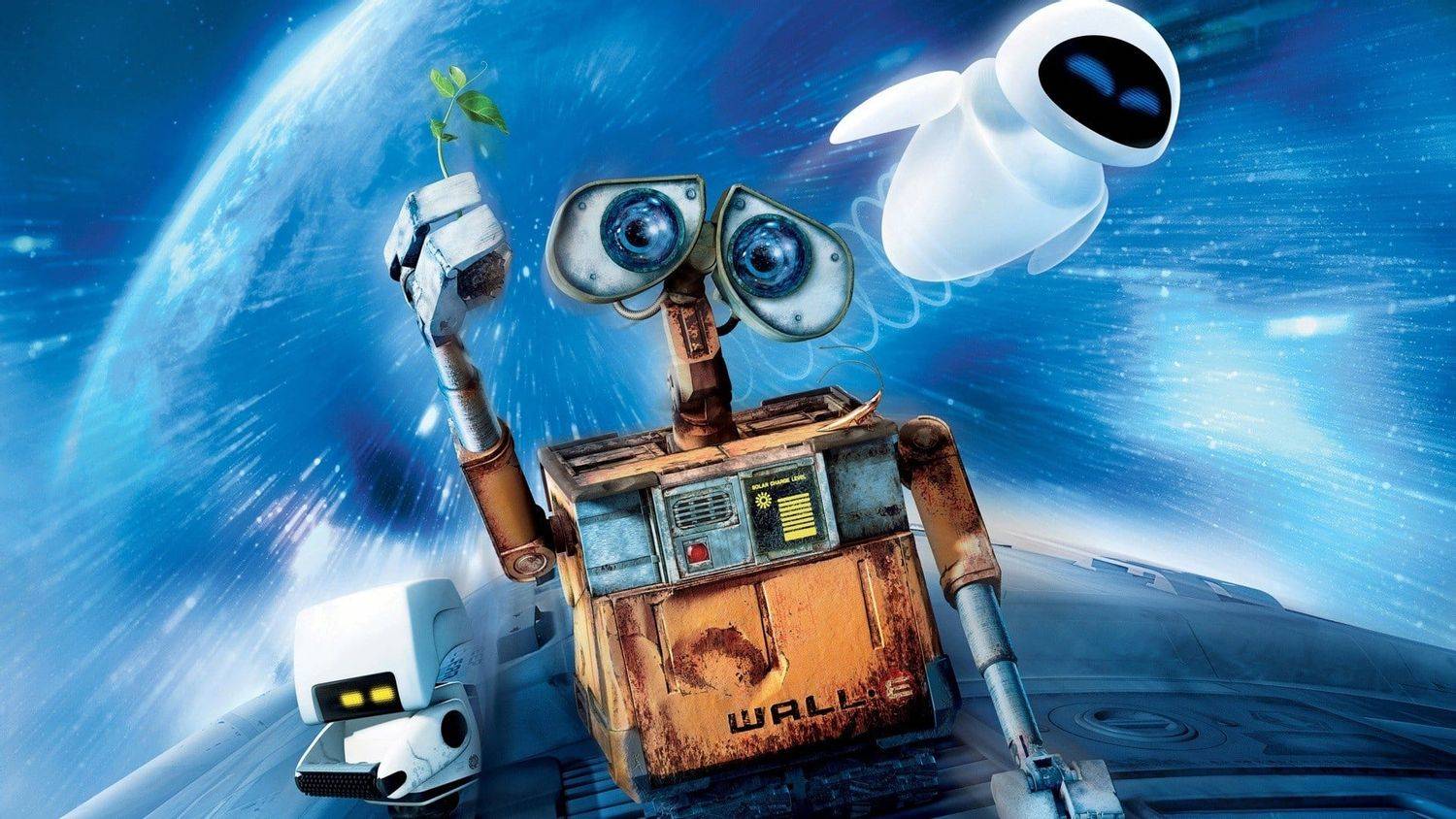 WALL-E is a visual marvel and one of the best Pixar films ever made. Director Andrew Stanton's attention to detail and careful study of cinematic language make the film's nearly quiet first act work like a charm, and I will adamantly defend the film's final two acts as Good, Actually. WALL-E is, at its core, a love story. The romance between WALL-E, a mechanical trash compactor who spends his days cleaning up waste on an abandoned Earth, and EVE, an unmanned probe sent out into space by one of many human settlements to see if Earth is still inhospitable. Their adventure tries to keep them apart at every turn, but WALL-unwavering E's determination and large, warm heart bring them back together again and again. It's tremendously lovely, frequently humorous, and unquestionably one of the best onscreen romances ever.
Wreck-It Ralph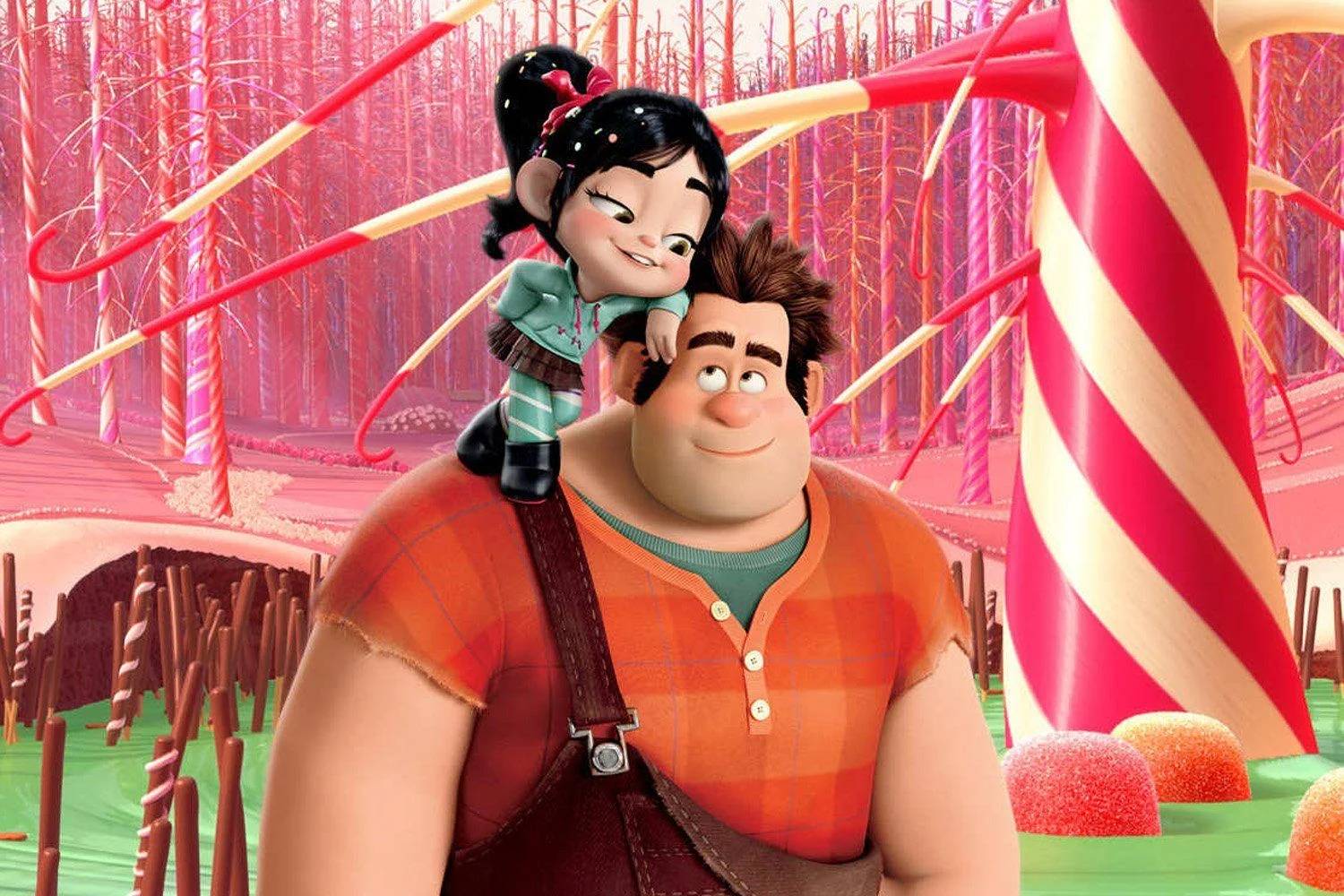 Wreck-it Ralph may be the best film on gaming culture ever made, even if it isn't based on a video game. Wreck-it Ralph follows an arcade villain who realizes he doesn't want to be a terrible guy and delves into what makes games so appealing in order to build a world full of risks and surprises. Ralph (John C. Reilly) escapes from his arcade machine and meets Vanellope von Schweetz in the narrative (Sarah Silverman). Vanellope is a glitchy character that her game believes shouldn't exist, whereas Ralph is stuck in a job he despises. Wreck-it Ralph should be praised for allowing Ralph to find peace in his given purpose while also fighting for Vanellope's freedom to exist outside the bounds of her world, rather than choosing for an easy answer to the centuries-old dilemma of what is our place in the world.
Zootopia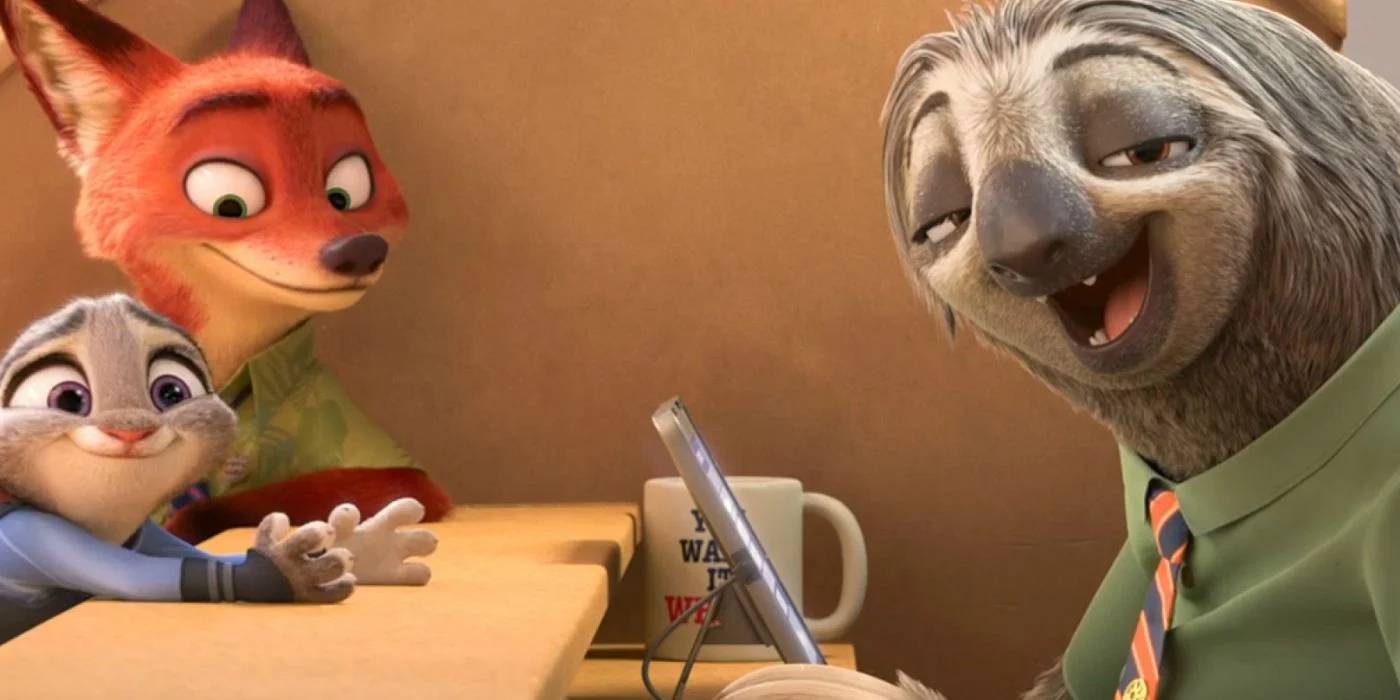 When Pixar's track record was spotless, Walt Disney Animation Studios found itself trailing behind, but Zootopia proves that the tables have turned. While Pixar has been more hit-or-miss in recent years, Disney Animation has been on a roll, with 2016's Zootopia proving to be a pleasantly surprising commercial and critical success. While talking animal stories have been done to death, Disney dared to use Zootopia's colorful, vibrant, and diverse environment to confront themes of innate bias and racial prejudice head on, resulting in an entertaining and thought-provoking viewing experience. The film is humorous and beautiful, with excellent world building, but it also has a message, ensuring that it is far more than a cheap cash grab. With any hope, this one will last for a long time.