It must seem strange that it took so long for Apple, a multinational tech company, to start making its own content. Apple TV+ is slowly becoming the talk of the town. It started in 2016, but didn't join the game until late 2019. A lot of the buzz is because some of the biggest festival picks will be added to their original programming slate, and Apple users will get free access for a year. In the list below, I look at the Best Original Apple Films and rank them based on how much they want to stand out.
Here are some of Apple's best original movies, from worst to best:
Beastie Boys Story (2020)
Spike Jonze has worked with and been friends with the Beastie Boys for many years. So when the two living members of the American hip-hop group thought about making a documentary about their lives, or as I would say, about their friendship, Jonze would have known that the only way to do it was to give the two Beasitie's a microphone each and a stage to talk on.
Obviously, the coolness of the Beastie Boys Story is what makes it work. Michael Diamond and Adam Horovitz, or "Mike D" and "Ad-Rock" as they are known on the street, talk about their lives in a way that makes you want to f**k. Beastie Boys Story is a true love letter to the third member who was their heart and a great tribute to a band that never settled and always changed. It is made up of chapters that are funny and random, just like their music.
Here you can watch or stream Beastie Boys Story.
Boys State (2020)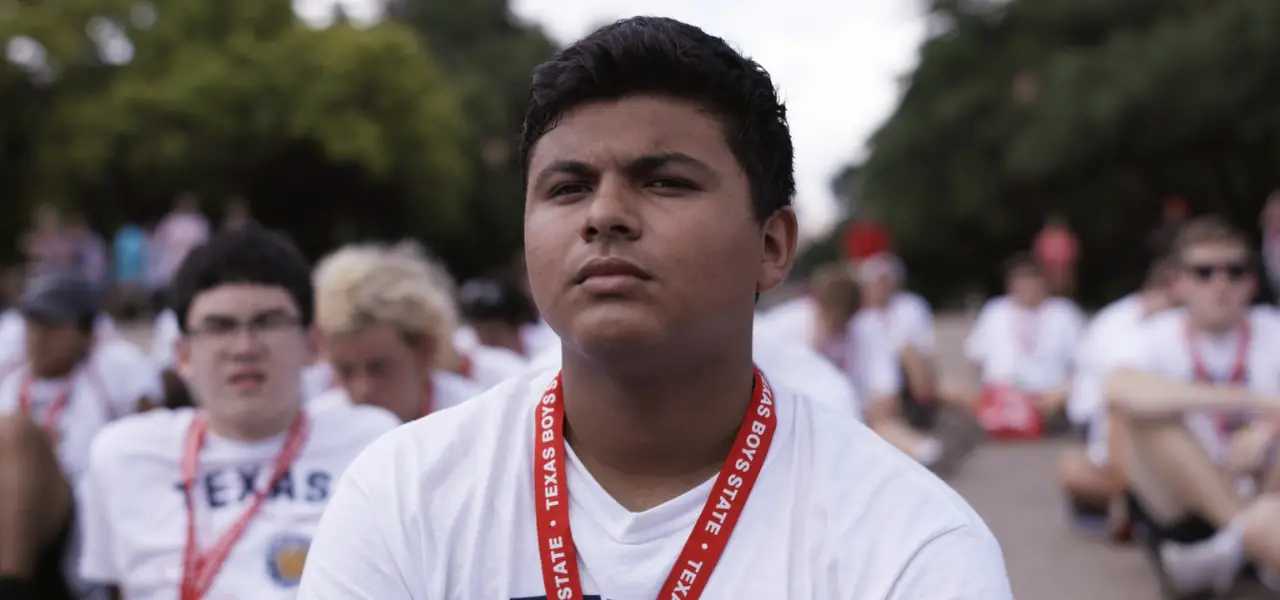 Boys State is a great documentary that shows something so interesting and beautiful that it almost seems like it was all set up. Amanda McBaine, a movie by Jesse Moss, is about an experiment in which teenage boys from Texas go to a kind of summer camp where they pretend to build a government. Don't get me wrong. It's just like it sounds. In short, the movie follows over a thousand teenage boys as they fight to form a government, from the beginning of their campaigns to the end of the elections.
First, McBaine and Moss's great documentary reveals a truth about modern politics that is both logical and scary. They show that politics is mostly a game between two sides, and that the stakes are always high because power is the most important thing.
Billie Eilish: The World's a Little Blurry (2021)
Even though the internet has given 19-year-old Billie Eilish an overly familiar pop star persona and I was skeptical about this 2 hours and 21 minute-long hangout movie, I was completely blown away by the life that the star has made for herself.
The documentary by R.J. Cutler is an honest and straightforward look at a very interesting young woman. It also shows how she was able to push through all the noise to make music and connect with a whole generation of people through her voice. Also, Billie Eilish: The World's a Little Blurry shows the confidence, success, and vulnerability of a pop star who is just as honest on stage as she is behind the scenes and at home.
Watch or stream "The World's a Little Blurry Here" by Billie Eilish
Causeway (2022)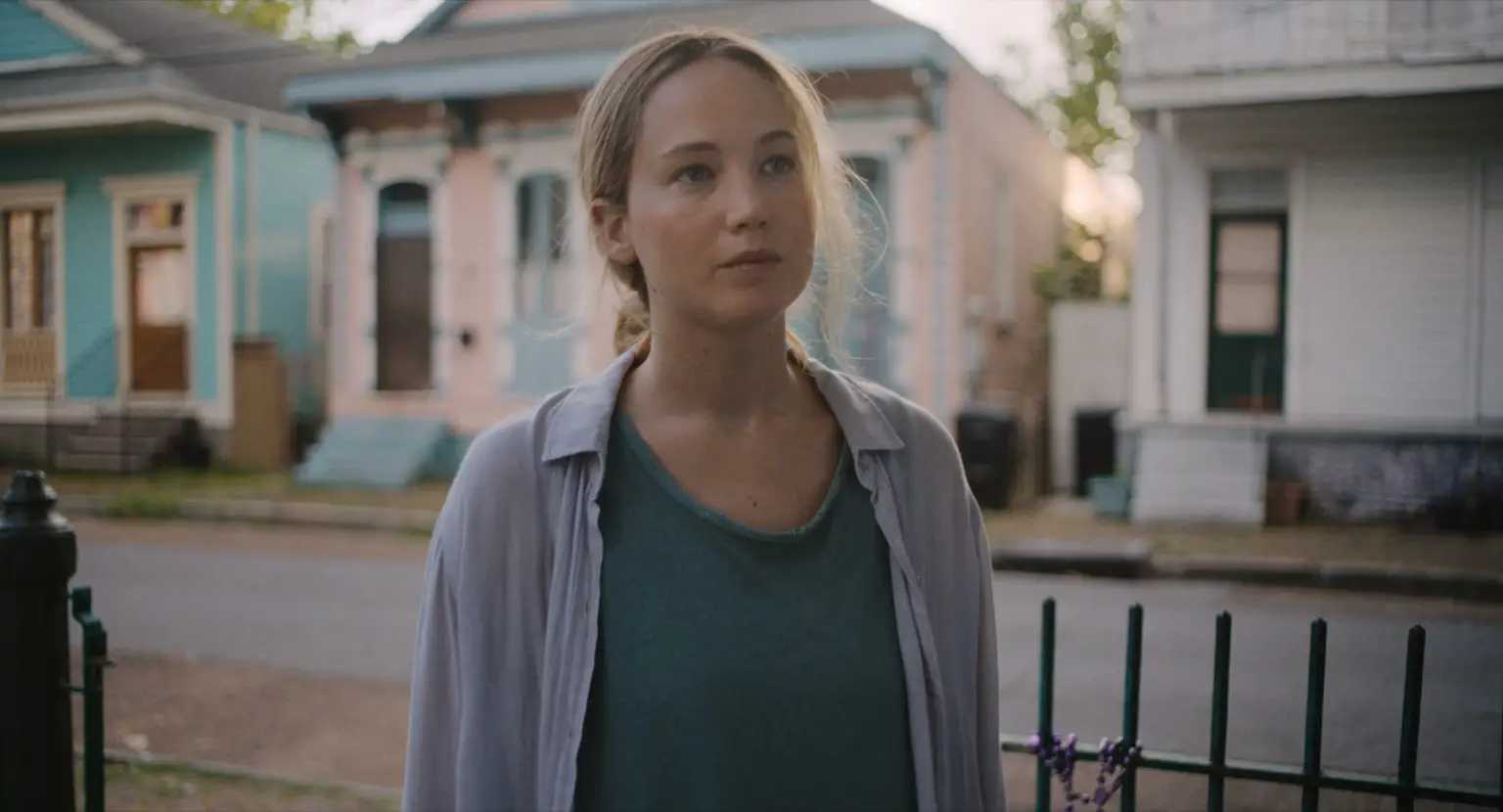 After doing a few low-budget independent films, Jeniffer Lawrence really got noticed with Debra Granik's Sundance hit "Winter's Bone" in 2010. The success was so big that studio tentpoles like "X-Men" and "The Hunger Games" hired her, and we never got to see her in any other grounded, true-to-life stories again. Lawrence hasn't really played a "real" person in a long, long time, except for a few roles as David O. Russell, which I think are bigger than life. In fact, that's why it seems strange to see her take the lead in Lila Neugebauer's first play, "Causeway."
Lawrence plays Lynsey, a U.S. soldier who goes home after an IED attack in Afghanistan causes him to get a blow to the head. When we first meet her, she is drunk and sitting in a wheelchair. So, for the first few minutes, she doesn't say a word and can barely stand up on her own. Also, her memories are hazy, and the person who is helping her physically does her best to help her fight the images that may be haunting her. We never find out what happened to her, which is different from most PTSD dramas, which think it's a good idea to show the triggers over and over again. But Lawrence's performance is so understated and subtle that we always know there is something wrong with her.
Here you can watch/stream Causeway.
Cha Cha Real Smooth (2022)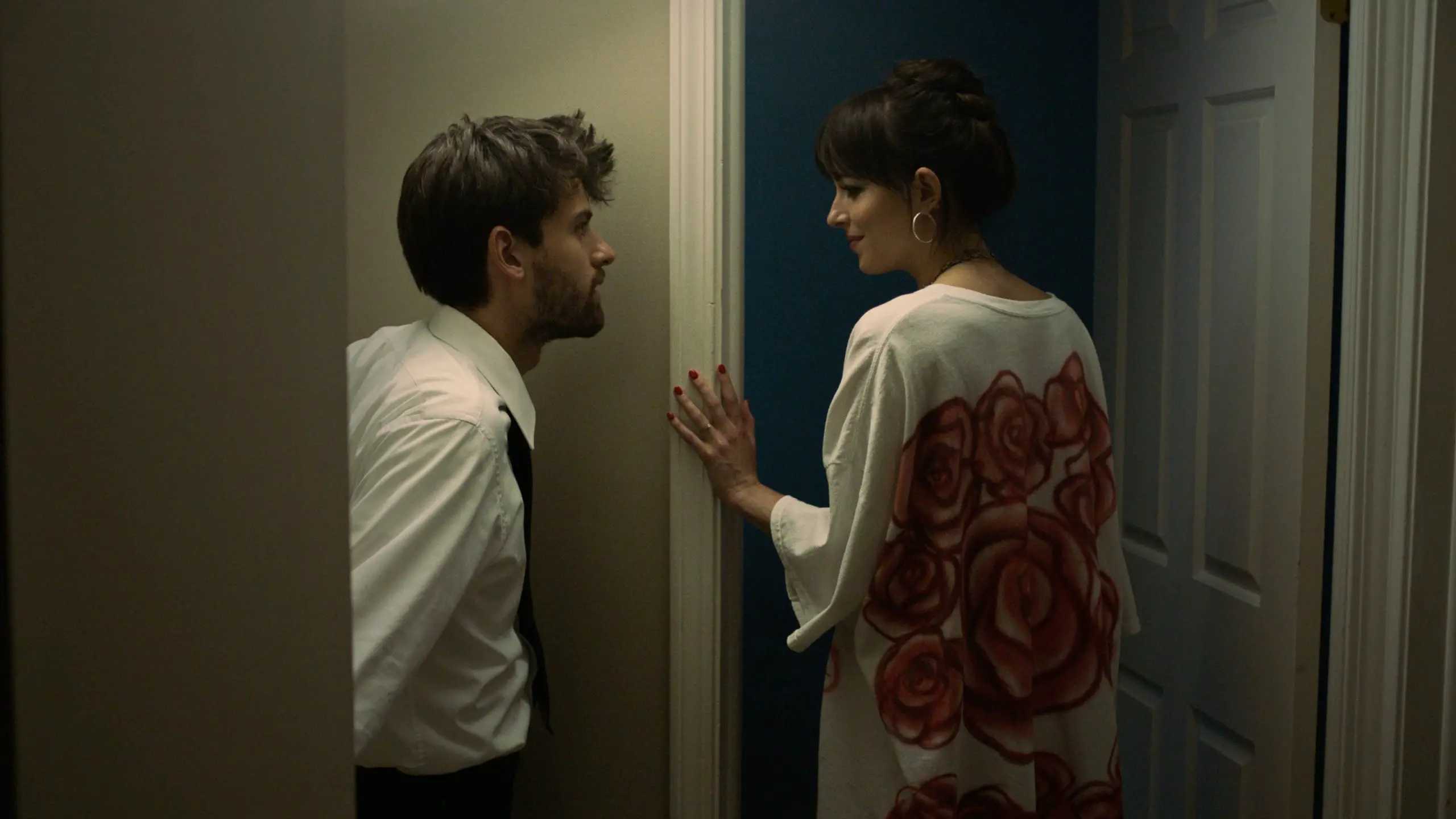 Cooper Raiff shows a side of men that has been missing from mainstream movies for a very long time. In fact, his characters are more gentle and sensitive, and they have a unique spirit. Raiff's follow-up to his breakout indie hit Shithouse, Cha Cha Real Smooth, is another winner in this way.
The movie is about a young man named Andrew (played by Raiff himself) who just got out of college but has no idea what to do with himself. He ends up living in his younger brother's room and getting a job he doesn't like. Cha Cha Real Smooth is a charming story about a man who fails every day to make his life worth living while slowly falling in love with an older woman. It is smart and moves you in ways you don't expect. It also helps that Dakota Johnson and Raiff have a kind of chemistry that makes us want both of them to do well in life.
Cherry (2021)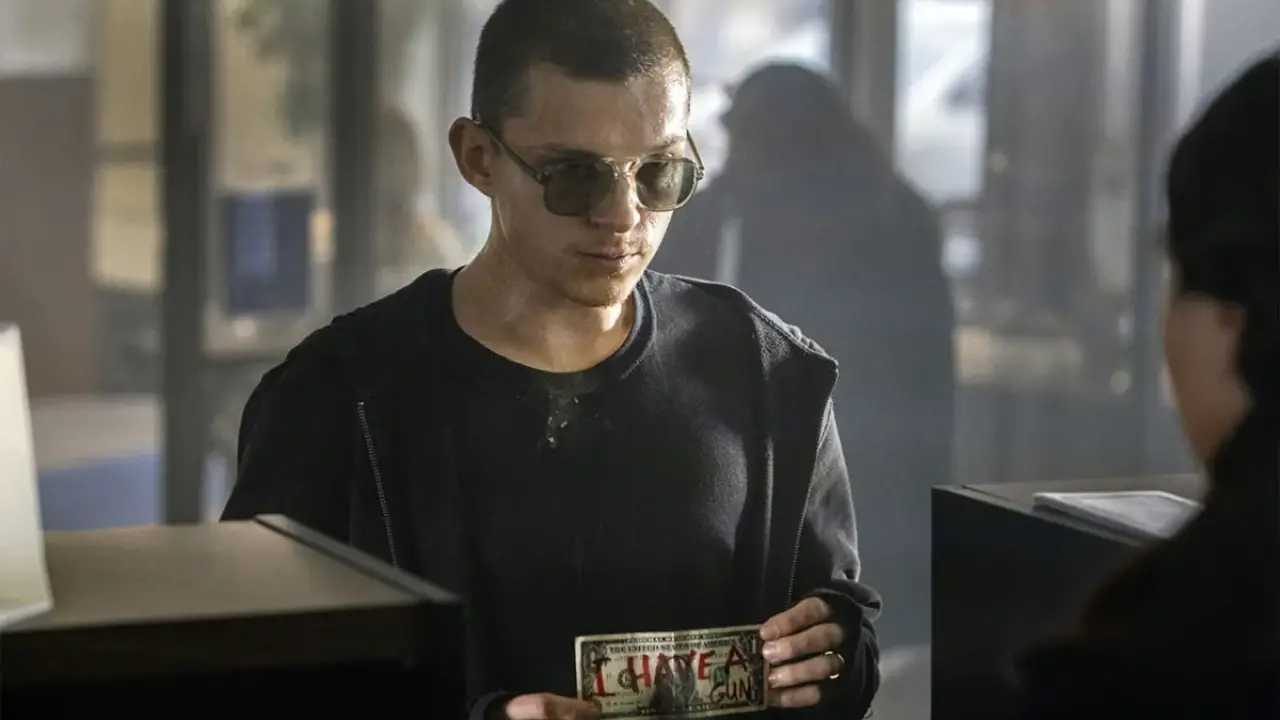 Cherry is based on Nico Walker's autobiographical novel of the same name. It runs for a long 141 minutes. In this way, it not only looks and feels like an epic, but it also has a lot of different ideas in it. At times, it's a story about a young man coming of age. At other times, it's a drama about a war veteran with PTSD and an opioid addiction.
It's also different from what directors Anthony Russo and Joe Russo usually make for money. But the tone is all over the place, jumping from a story about growing up to a half-baked message against war. Tom Holland does his best with a misguided but heartfelt performance to balance out this stylish but unimportant outing. Whether or not it can be saved depends on your mood and how well you can handle a movie that is so full of itself.
CODA (2021)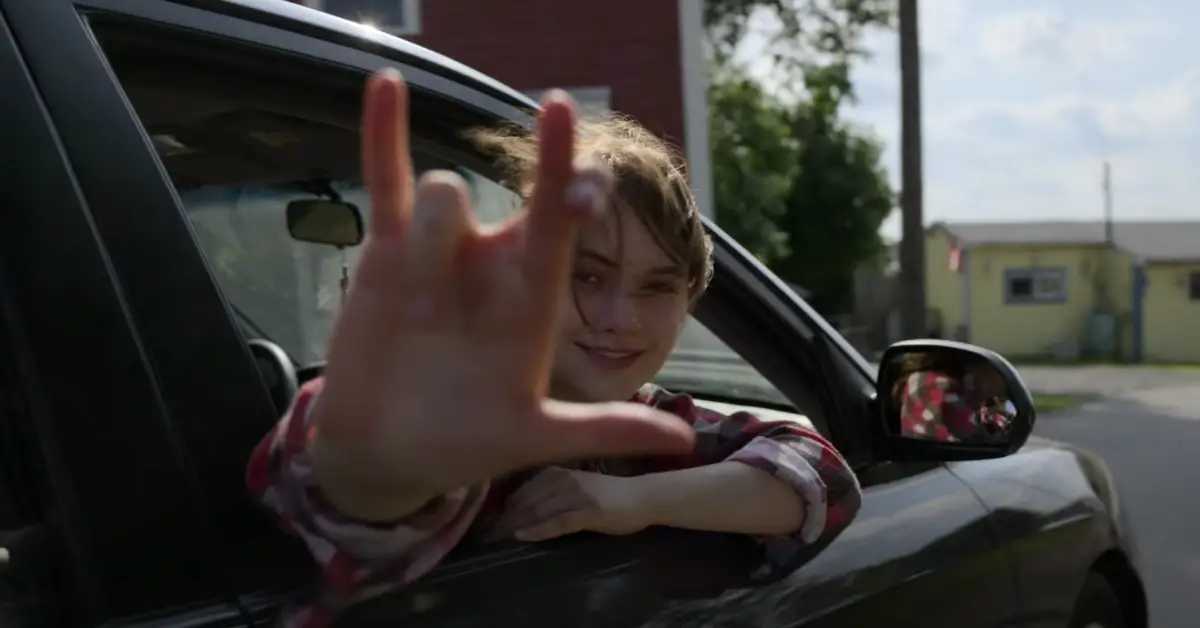 Sian Heder's new movie is told from Ruby's (Emilia Jones) point of view. Ruby is not only the eyes and ears of this story, but she is also the official ear for her whole family. Jackie, Leo, and Frank, the mother, brother, and father, all love each other very much. Even with their disabilities, these are funny people who can make anyone laugh if they would just listen to how they talk. The family loves and sticks together through good times and bad. But Ruby is growing up. She has been the translator for the whole family up until now.
The movie, on the other hand, tells a sweet, moving story about the heart of a family by using familiar story beats. CODA asks what it feels like to need someone else. Everyone's close relationship with their family is both a blessing and a curse. In fact, that makes this just the right amount of funny, sweet, and sad. Still, I wish it had a little more heart so that it didn't feel so old and worn out.
Here you can watch CODA.
Finch (2021)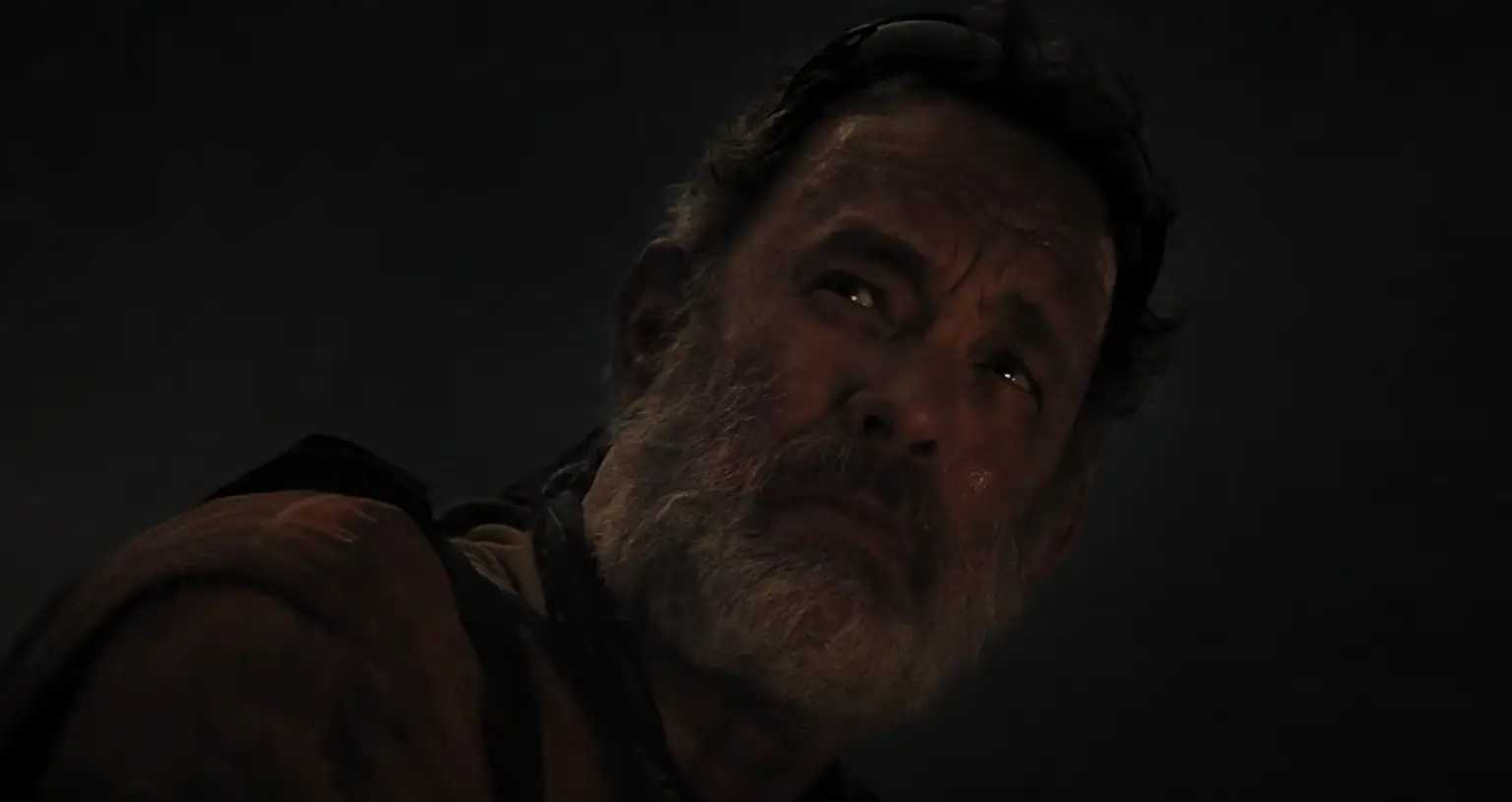 Trust me when I say that Tom Hanks plays Finch, a lonely, unfriendly man who is about to die in a world after the end of the world. When he dies, his last wish is to make a humanoid who can keep his dog company. This makes room for Jeff, who is voiced by Caleb Landry Jones. Jeff is a self-sufficient robot who apologizes and is more kind than humans.
All done! There is no crazy twist after the end of the world. There was no dramatic tension from the bad guy and no reaching to the end dance. Overall, Finch is a sweet post-apocalyptic road movie about how we make unexpected friends in a world that is quickly going to the trash.
Greyhound (2020)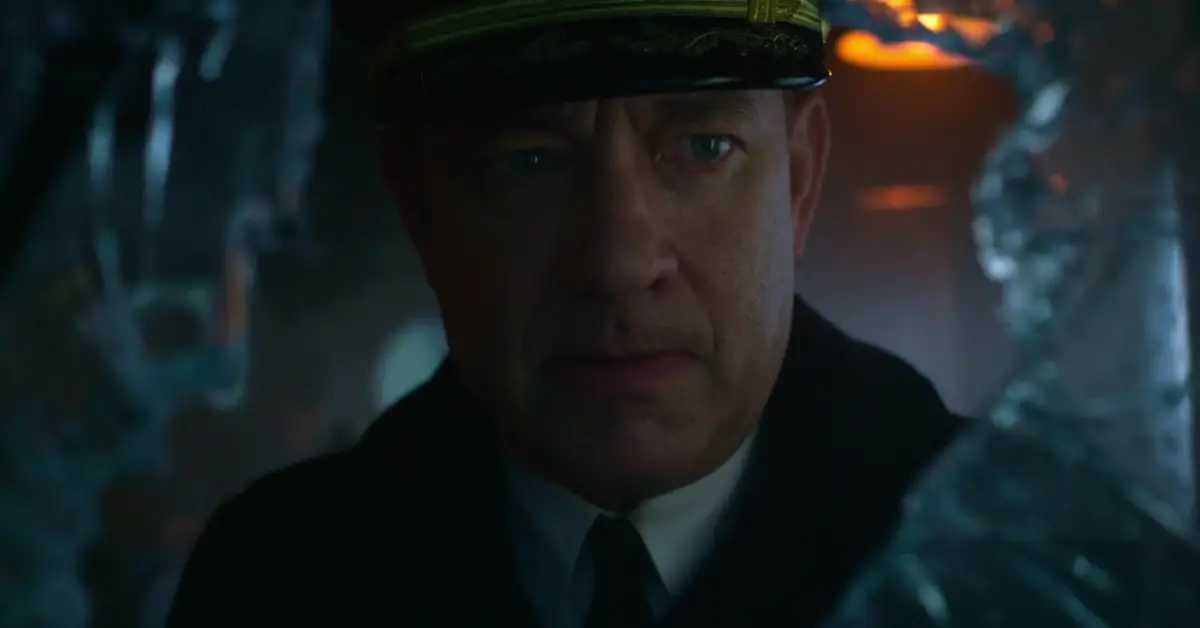 Greyhound, which is directed by Aaron Schneider and written by Tom Hanks himself, has good intentions. The movie is based on C. S. Forester's 1955 novel The Good Shepard. It's about Navy Commander Ernest Krause, who was in charge of leading a group of ships back from battle through the Atlantic. The movie starts when the convoy enters the "Black Pit," an area where the ships can't be protected by Air Cover and where a group of German U-boats start to chase them.
Now, Schneider's movie has some intense close-quarters battles and heroic American fist-pumping, but a lot of the action is dulled and dulled down by Naval jargon. It also doesn't help that Ernest Krause's character isn't built up at all, so we only care about him because of Tom Hanks's great performance and not because of a memorable mid-war move.
Hala (2019)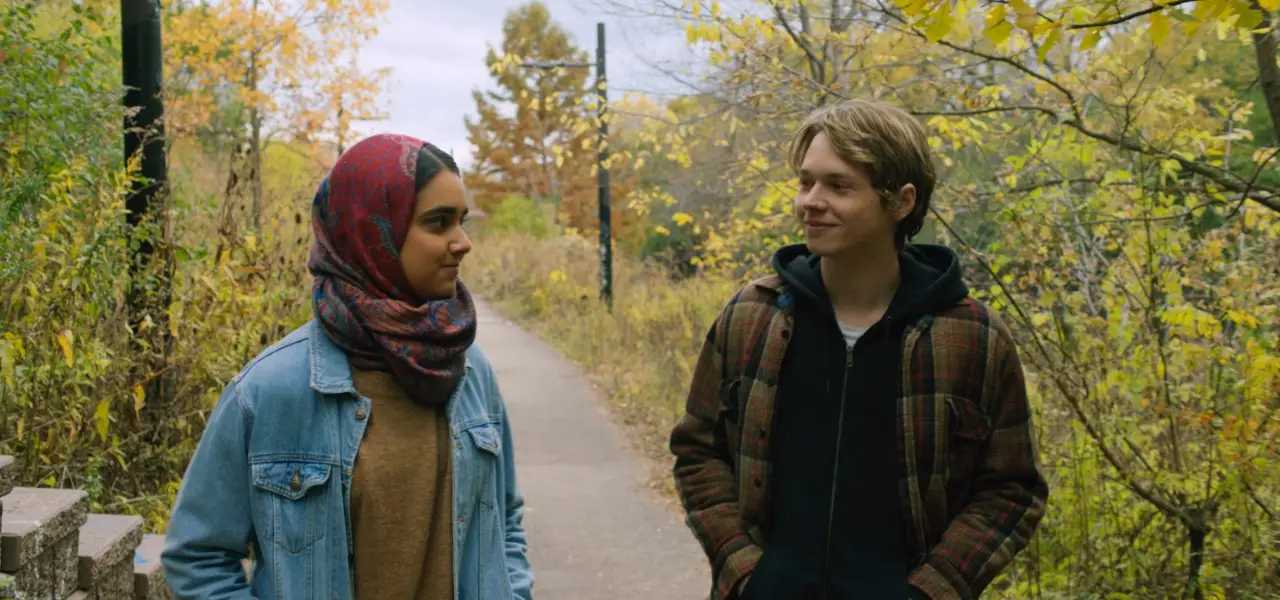 The semi-autobiographical movie by Minhal Baig In Hala, a 17-year-old Pakistani-American girl named Hala is always having problems with her family and with other parts of her life. This Muslim girl who skateboards is a teenager who is growing up. On the surface, she follows her family's rules. But in reality, she is a long way from it.
Hala tries to find herself while she tries to make sense of the different ways she has seen the world. Also, this is a typical coming-of-age trope that can get lost in a lot of explanations and a lack of a real voice in this archetype of lost causes. Even though the movie misses its mark a lot, it still manages to make people feel something, thanks to Geraldine Viswanathan's moving and understated performance.
You can watch Hala here.
Luck (2022)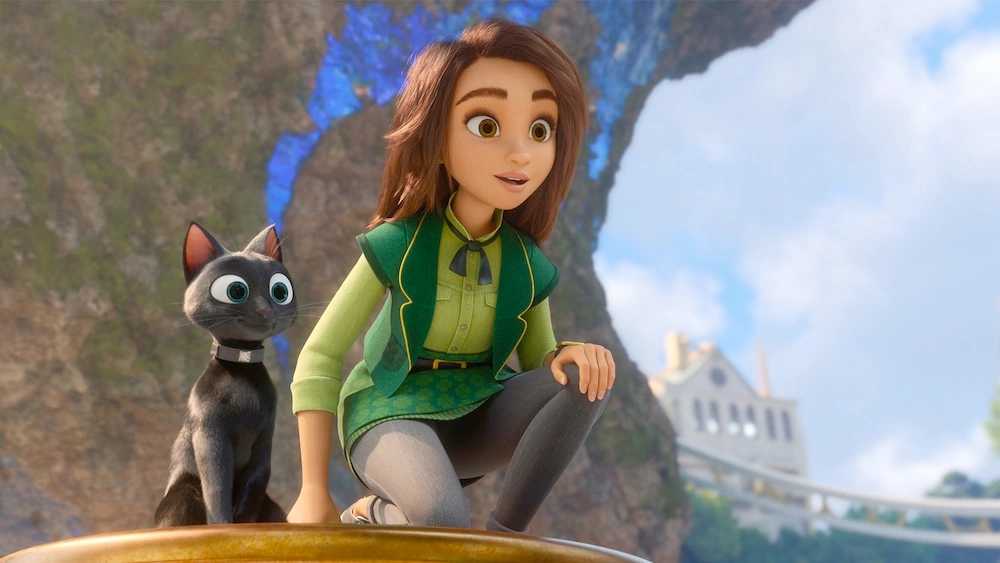 When Apple TV was doing so much better than any other streaming service (especially with their own TV shows), they decided to try animation and made a terrible movie. If hiring John Lasseter, the former head of Pixar Animation, who was fired for bad behavior at work, wasn't a bad sign, a quick look at the character design, which is very lazy and annoying, would have prevented a huge disaster.
Luck is about a young woman who has just moved from one orphanage to another and is trying to find her place in the world. It feels like a story just waiting to have some weight. This character, along with all the others in this sad and boring magic adventure, is so boring and old that you have no interest in them at all. So, all you can do is watch the colors on the screen change. And believe me, that's also not a pretty sight.
Like Apple Original Films – Luck Review: A cute but not great animated movie
On the Rocks (2020)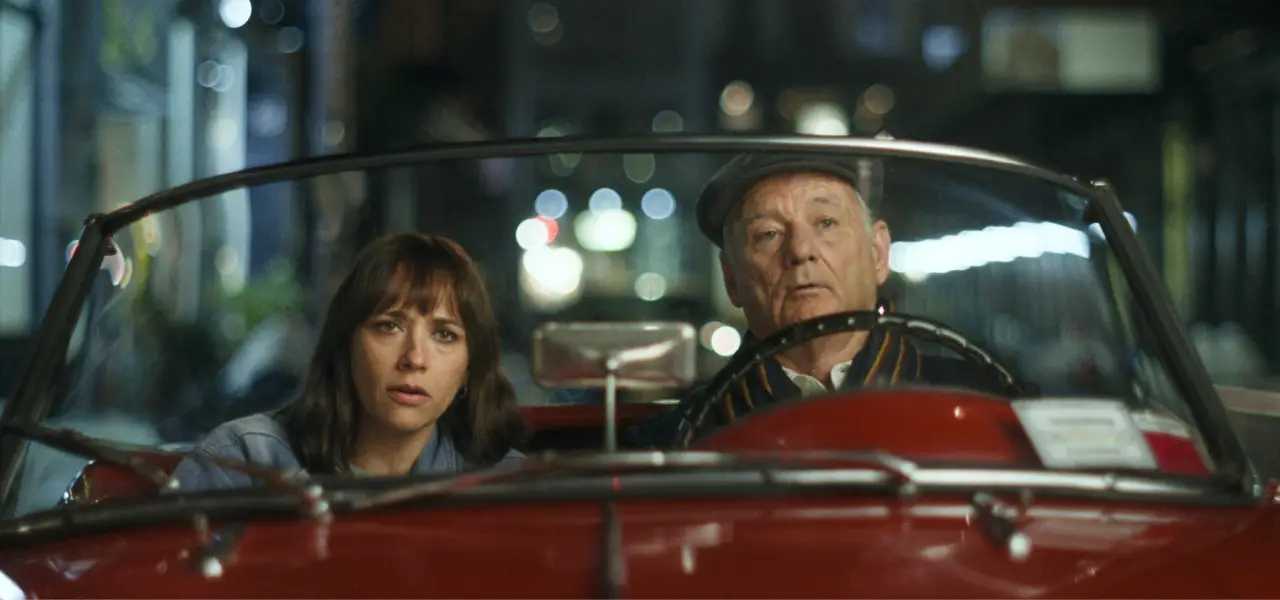 On the Rocks is a slow-paced role for Sofia Coppola. Mellow means that the characters' fears and the way they solve problems are cute and easy. But there's no denying that it still has the feel of a Sofia Coppola movie. The story of the old versus the new couples, the small changes and shifts in relationships that lead to a climax of chaos, and in the end, a charmer that follows the lives of women who aren't happy with their lives as they are.
Still, it doesn't manage to focus on the third and most important troupe of Sofia Coppola. I'm not sure if it's Rashida Jones's quiet performance or Bill Murphy's incredible charm that completely overshadows her, but it's there, and you can feel it every minute. At the end, you feel like something is missing, which is not what you want from a movie.
Here you can watch/stream On the Rocks.
Palmer (2021)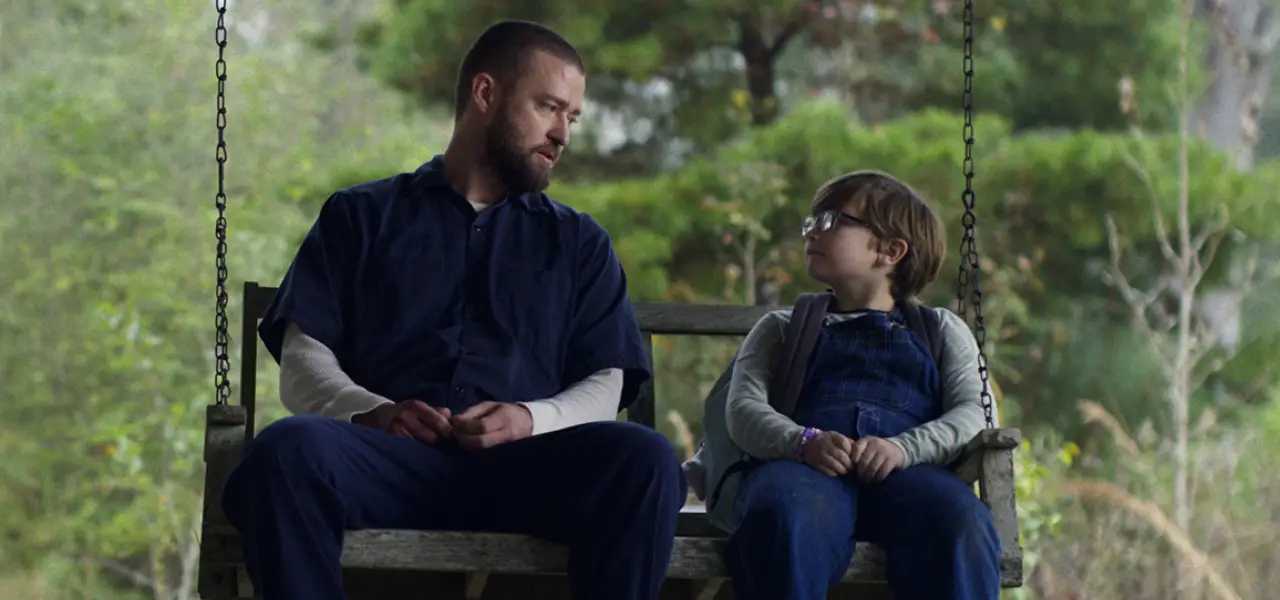 Every beat and note in Fisher Stevens' Palmer sounds like it has been heard before. In fact, it is the nth time that the felon on parole redemption arc has used a kid who was left behind to give its white-savior complex a lofty dose of heartbreak. In the same way, the only difference here is that the child in the arc is sensitive and needs a father figure. Most importantly, Timberlake's committed performance makes this old machine of cliches not feel too obvious.
He plays the title role of Plamer. A person who has been in prison for about a decade. Also, the reason is clear from the start, which opens up multiple threads that could explode at any time. Ryder Allen plays the boy who needs a father figure and a more feminine view of himself. Also, there are many times in the movie when people are pushed around against their will. But most of the time, it's just fun to watch.
Watch/Stream Palmer Here
Raymond & Ray (2022)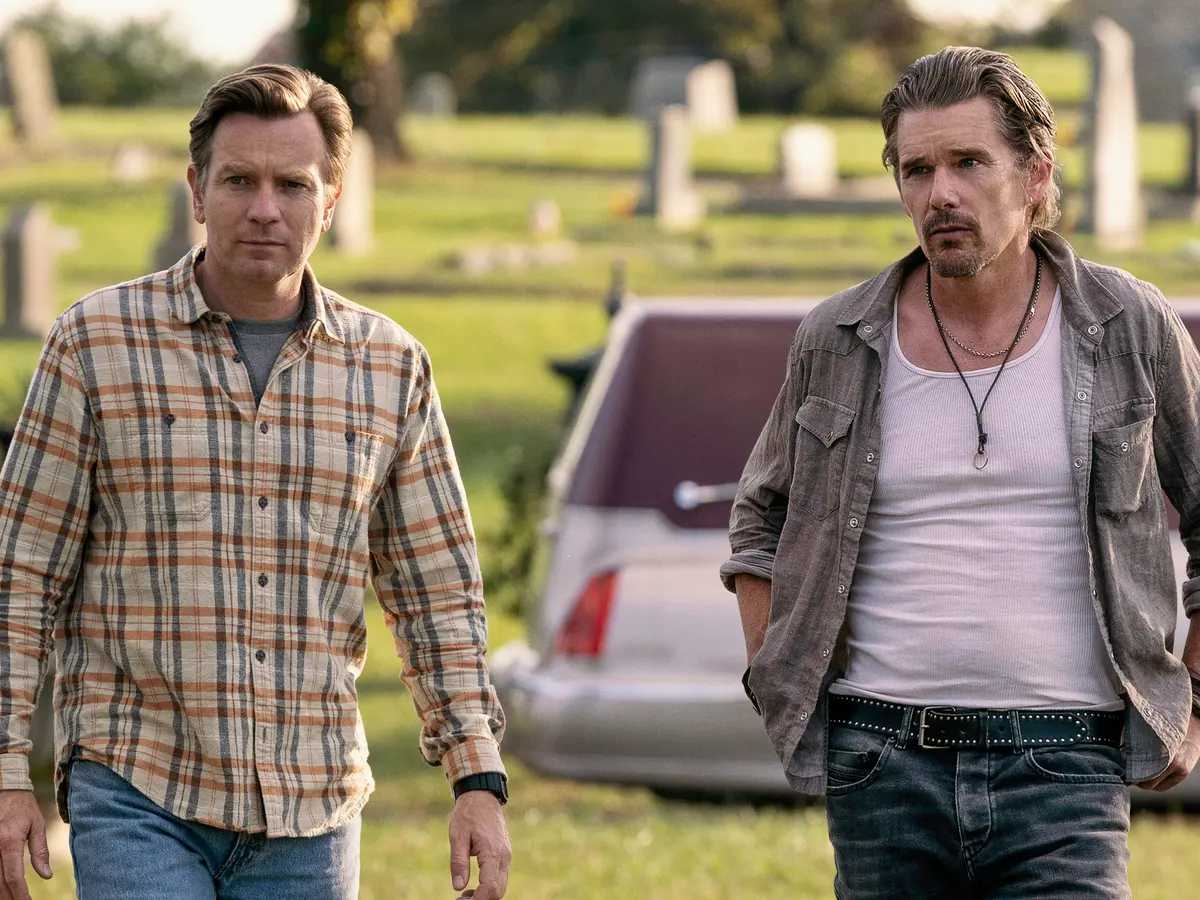 How can you put two people with so much talent in a movie and not give them enough to go all the way? Raymond & Ray by Rodrigo Garcia is guilty of that. Ethan Hawke and Ewan McGregor play half brothers who get back together to go to the funeral of their horrible father. The movie is mostly a black comedy that doesn't do anything with the themes of abuse, death, and grief.
When you really think about it, Raymond & Ray is a movie that gives you a break from this strange premise. The two brothers are in pain and upset, and they are almost at the end of their existential crisis. It even gives them a chance that the big bad revenge will come their way, but it might not. But then it ends too quickly, and the ending reveals and connections feel like stitches on open wounds, which makes the whole thing hard to sit through.
You can watch Raymond & Ray here.
Still: A Michael J. Fox Movie (2023)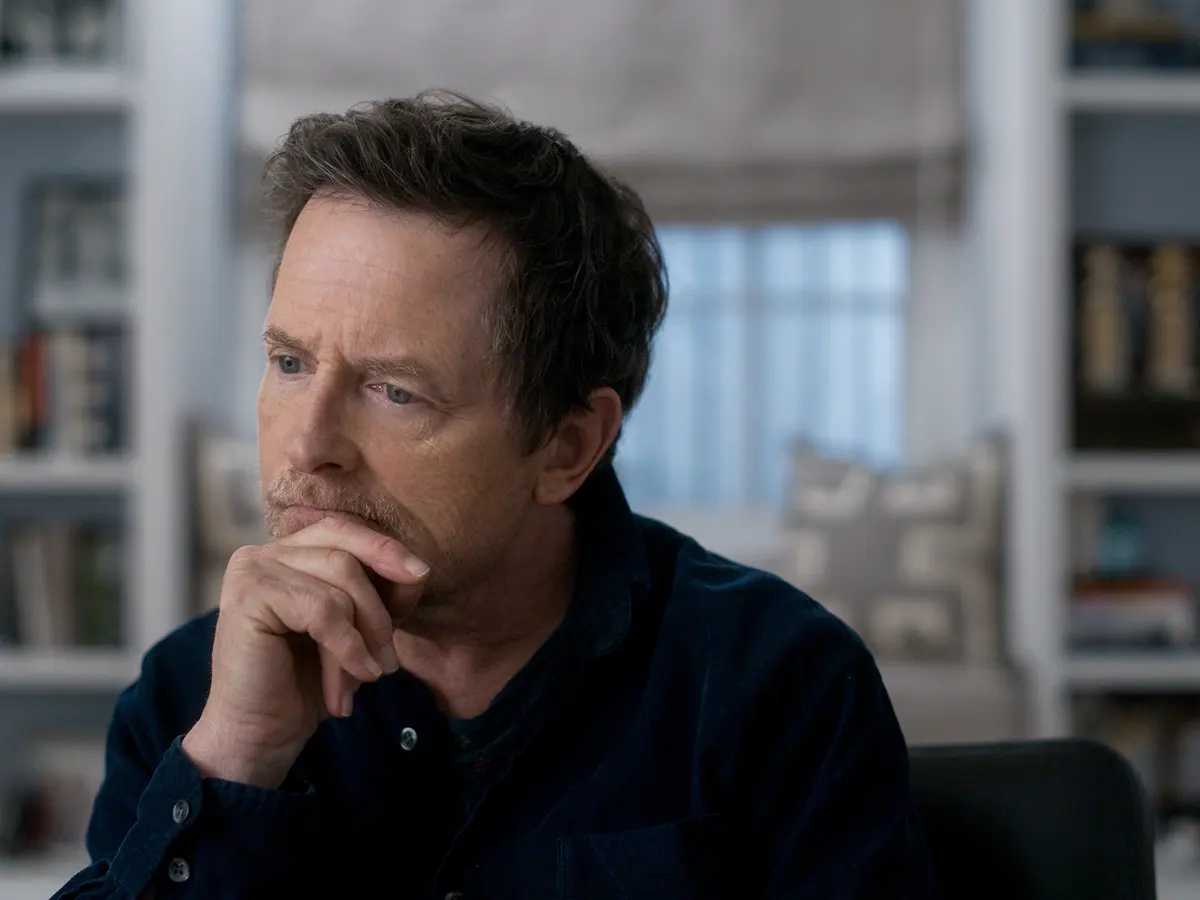 Davis Guggenheim's approach to Michael J. Fox's life may seem like it's trying too hard to be cute, but I was really impressed with how he put this documentary together. It works as both a deconstruction of Michael J. Fox as an actor and a construction of Michael J. Fox as a star, thanks to the clever use of clips from his TV and movie roles. This choice not only lets Fox, who came out as having Parkinson's in 1998 (after hiding it for almost seven years), tell his own story, but also gives it a kind of warm, open power that tells a story without trying to trick you.
Still: A Michael J. Fox Movie shows the life of a man who never stopped moving until he was forced to. It tells the story of a small boy who made it big in Hollywood in the 1980s after struggling to get there. Guggenheim reintroduces Fox as a grown man who still reacts to everything like a young teenager would. He does this in a way that matches the frolicking energy of the 80s icon in a way that is both warm and elegant.
Swan Song (2021)
It's hard to believe that Swan Song is Mahershala Ali's first movie in which he is the main star. The experienced actor has been in so many supporting roles that directors forgot he could also be the main character in a movie. Swan Song takes place in a stylish future world, and the actor not only plays the leading man, but he also does it twice. Ali, who plays Cameron, plays him twice: once as a dying man and once as a clone made from his DNA.
On the other hand, the movie is a mix of sadness and drama. A kind of generic farewell movie that tries to show "what it's like to be human." Swan Song is, above all, a movie about a man's sadness over leaving his family without him. A kind of futuristic project based on a story that is told in a sincere way.
Needle in a Timestack: An Apple Original Film (2020) Review: A great idea for a sci-fi movie is ruined by a boring execution.
Here you can watch/stream Swan Song.
The Greatest Beer Run Ever (2022)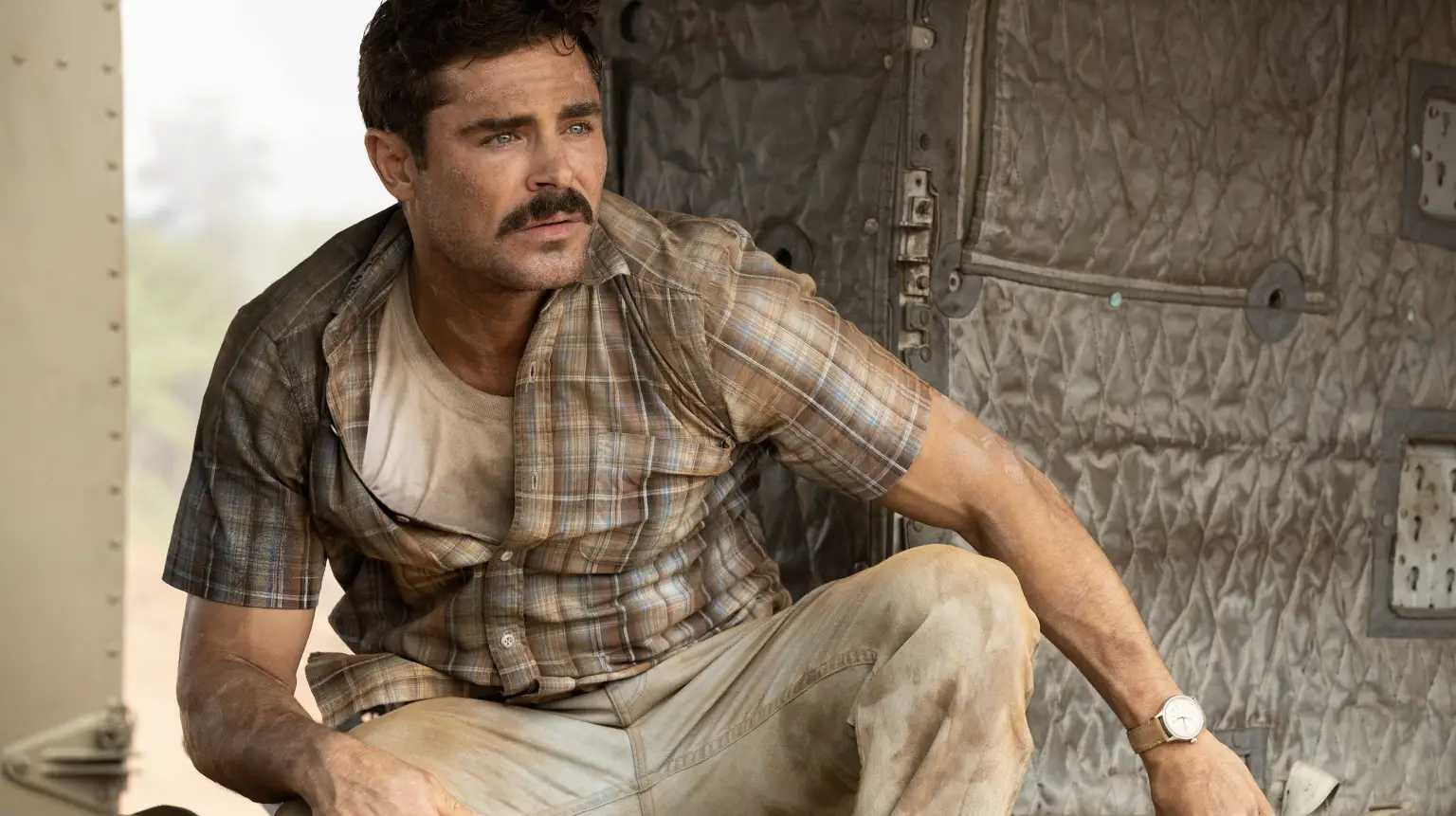 After his surprising Oscar win for Green Book, director Peter Farrelly is back with a movie that doesn't know what tone it needs to focus on or how to keep its important message from getting lost in the lack of nuance. Zac Efron plays Chickie Donohue, a 26-year-old former Merchant Marine who has become a lazy, worthless house rat. He is a stupid, far-right nationalist who would compare the president of the United States to Jesus if he could. The premise makes him promise to bring beer to his fellow soldiers from his neighborhood. This gives the audience a close-up look at the war.
Farrelly wants to show how war is bad, but this movie is too silly and has the same story beats over and over. But that's not the only thing that's wrong with it. From the start, the movie seems more staged than real. Actors spit out lines as if they're reading from the script or off each other, which makes the most interesting and important parts of the story go by in a flash. This makes "The Greatest Beer Run Ever" seem like a simple story that isn't helped by a boring way of telling it.
Here, you can watch or stream The Greatest Beer Run Ever.
The Sky is Everywhere (2022)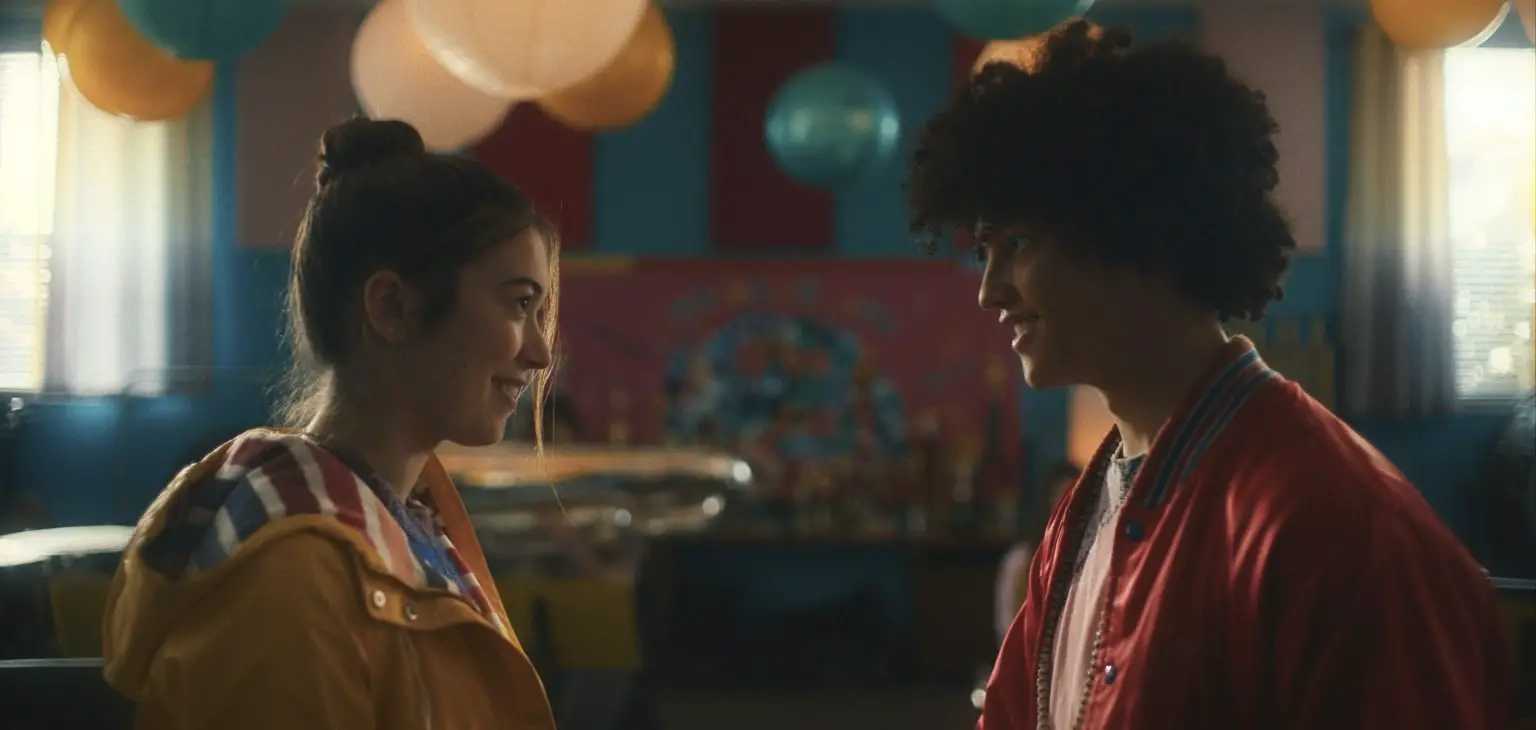 Grief is rarely shown in YA movies the way it should be. Aside from recent TV shows like "Euphoria" and the great high school drama "The Fallout," most of these movies don't show grief and the trauma that comes after it. Surprisingly, that's why "The Sky is Everywhere," which is based on Jandy Nelson's first book and is directed by visionary independent filmmaker Josephine Decker, felt like a step in the right direction.
Even though the visual style is experimental and the group is strong, this cliched depiction of grief does nothing but poke a hole in Decker's amazing body of work. Decker wastes his strong visual style on a shallow and underdeveloped look at trauma by following the life of Lennie (Grace Kaufman), who has just lost her best friend, confidante, and sister Bailey.
The Tragedy of Macbeth (2021)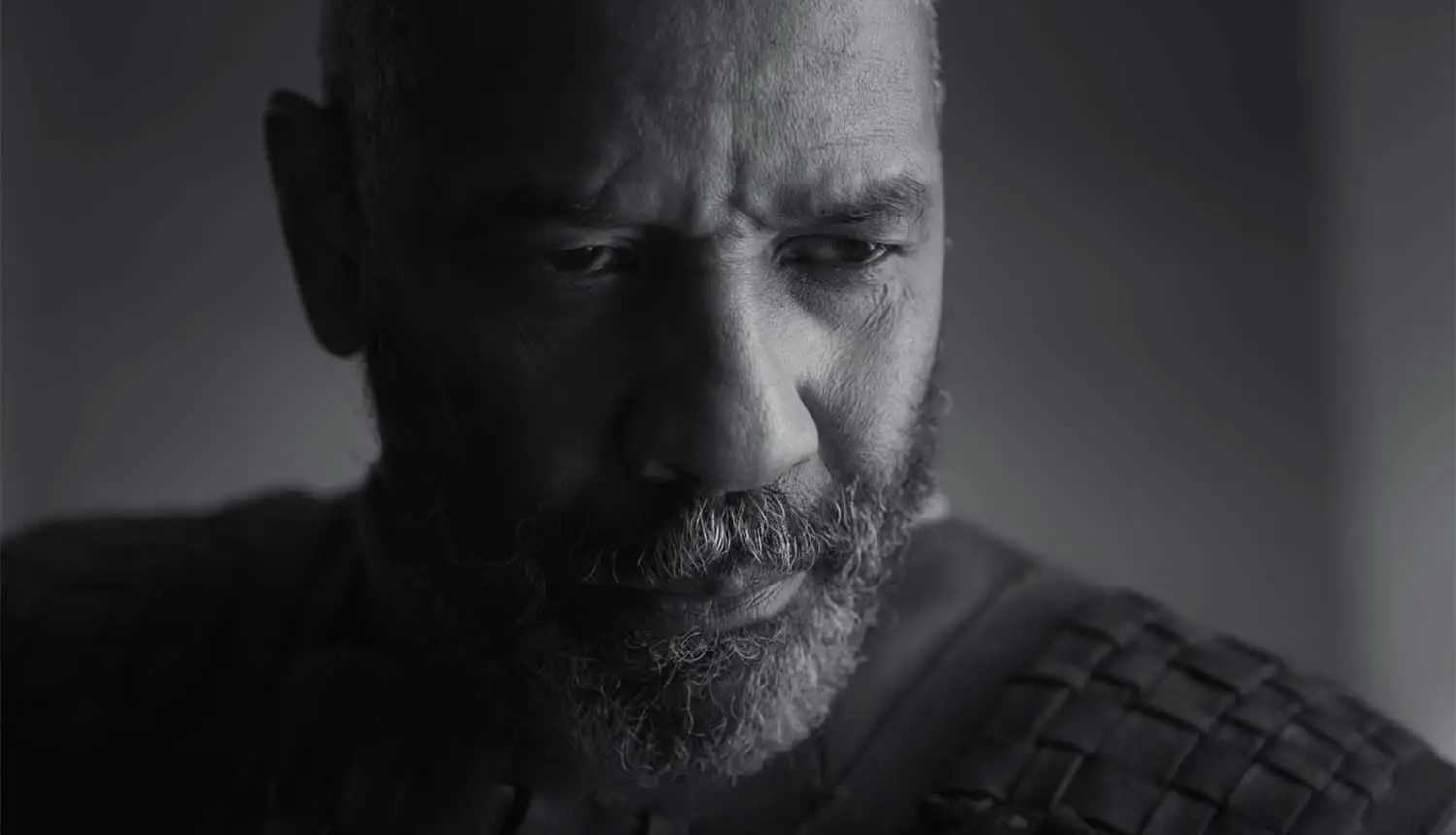 There's no denying that Joel Coen's version of the famous tragedy by William Shakespeare is ambitious. The new film is basically a mix of theater and movies, and it shows how one half of the Coen brothers is getting very experimental. But his Macbeth isn't just different; it's also the darkest and most eerie version of the famous story about greed and madness.
But this gothic retelling, which pretty much takes the play down to its most basic parts, never really gets going. The Tragedy of Macbeth, despite a good performance by Denzel Washington, feels like an empty, pointless, and unnecessary waste of time. Overall, this is a very strong tragedy that stays very passive the whole time.
Watch The Tragic Play of Macbeth Here
Wolfwalkers (2020)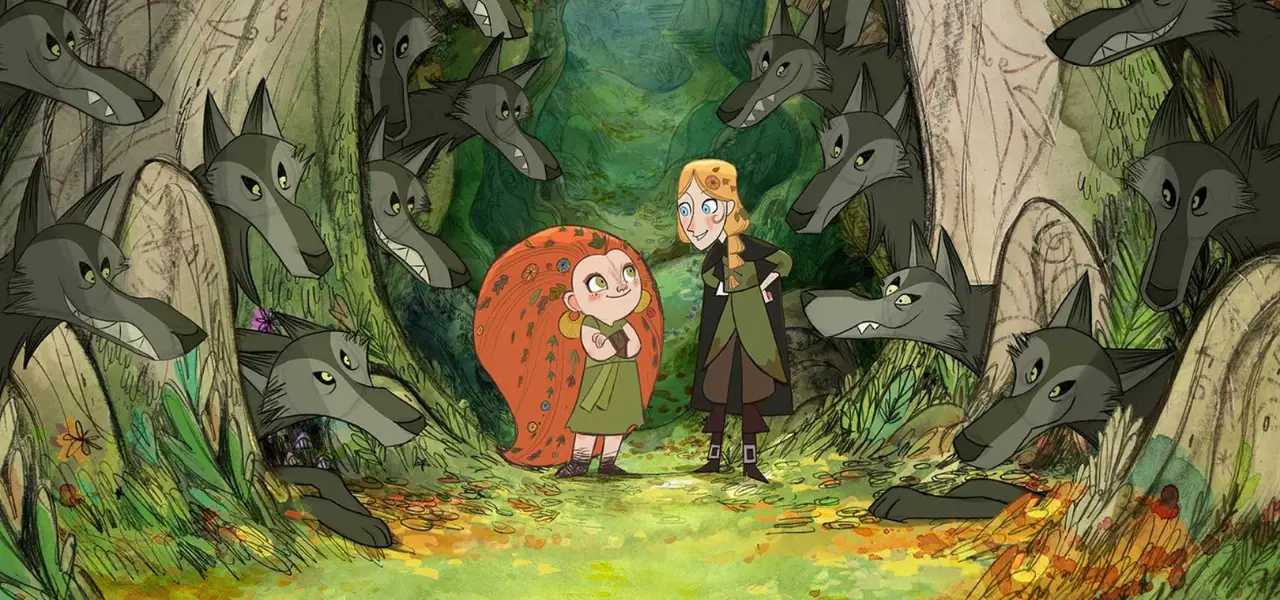 The story of Wolfwalkers is full of references to the past. It takes its magical and imaginative worldbuilding to a deeper, more personal level by just enjoying the folktales that are all around it. Also, the themes of love and loss have a personal touch and a touching foreground that work well with the characters and their themes. The fact that the animation is absolutely stunning and the voice acting is better than anything you may have seen recently is a huge plus.
Deep down, the movie is still a funny, colorful, and fun coming-of-age story that doesn't stick to a single plot line. Above all, the fact that it will appeal to a wide range of people with different ideas about it makes it even more interesting and important. Also, keep an eye out for "Running With the Wolves" by Aurora. It is a track that enchants and puts you under its spell because it sounds so much like the images it is meant to go with.
Watch/Stream WolfWalkers Here
Our Team DCS includes 5 different writers proficient in English and research based Content Writing. We allow them and encourage them to follow the Entertainment news all day long. Our posts, listicles and even the exclusives are a result of their hard work.