Whatever you say, remember that representation matters. Black people were not given enough representation or equal creative chances for the vast majority of the history of film and television. In fact, if Black characters appeared as popular films and television series, they were almost always portrayed as detrimental caricatures and stereotypes, never in the lead.
Black artists, directors, authors, actors, etc. are increasingly prominent in cinema and, particularly, TV, as discussions about equality and representation continue. TV programmes that are completely about the Black experience, Black joy, and Black freedom have become more prevalent. 13 Black TV programmes that portray just that are listed below.
Abbott Elementary (2021-Present)
Quinta Brunson, who also plays the show's protagonist Janine Teagues, is the creator and star of the mockumentary sitcom Abbott Elementary. It follows Janine, a likeable second-grade teacher in a primary school with a shortage of funding and a large Black student body. Even though it is just in its second season, it has already won praise from critics, garnering nominations and wins for multiple Primetime Emmy Awards. It offers a variety of superbly developed characters and contributes to the argument that mockumentary is one of the greatest genres ever created.
Atlanta (2016-22)
Atlanta is a comedy-drama series that has been hailed as one of the best on television in the twenty-first century. It was developed by Donald Glover. Alongside Brian Tyree Henry, who plays the rapper Alfred "Paper Boi" Miles, he also stars as Earnest "Earn" Marks, a college dropout and music manager. We watch as the two make their way through the hip-hop culture in Atlanta. One of the rare American cable TV shows with an all-Black writing crew is this one. Race, class, existentialism, the "American dream," and other topics are covered. Afro-Surrealist imagery is used throughout the series, which almost feels like one long dream sequence.
Black Dynamite (2012-15)
Black Dynamite is an adult animated television series that is based on the 2009 movie of the same name and features the Black Dynamite, Bullhorn, Cream Corn, and Honeybee characters. It pays homage to and parodies blaxploitation movies as we accompany the protagonists on perilous exploits. It is funny and well-known for its stylized, bloody violence and sexual allusions.
Insecure (2016-21)
Insecure is an HBO comedy-drama series with Issa Rae playing the lead character. It is based in part on Rae's acclaimed online series Awkward Black Girl. It describes the uncomfortable situations that modern African-American women in Los Angeles endure. Since its debut, it has garnered positive reviews, most notably eight nominations for Primetime Emmy Awards and Rae's Golden Globe nomination for Best Actress – Television Series Musical or Comedy. It is frequently chosen as a consoling show for Black women who have finally felt heard and recognised.
Key and Peele (2012-15)
Key and Peele, a sketch comedy series created by Keegan-Michael Key and Jordan Peele, ran from 2012 to 2015. Many of you probably weren't aware that Jordan Peele began his career as a comedian before becoming one of the best filmmakers of our time. With its emphasis on American popular culture, ethnic stereotypes, and racial interactions, the comedy series enjoyed considerable success. Fun fact: Key and Peele voiced the two main characters in the recent Netflix animated film Wendell and Wild, using some of the material from their comedic sketches.
Lupin (2021-23)
This French mystery thriller's status as the most-watched non-English series on Netflix at the time of its premiere demonstrates how incredible it is. Arsène Lupin, a gentleman master thief invented in 1905 by French author Maurice Leblanc, served as inspiration for Lupin. The endless charm of Omar Sy's portrayal of Lupin adds to the series' immense appeal. Netflix did us the honour of renewing it, so be ready for the third installment.
P-Valley (2020-23)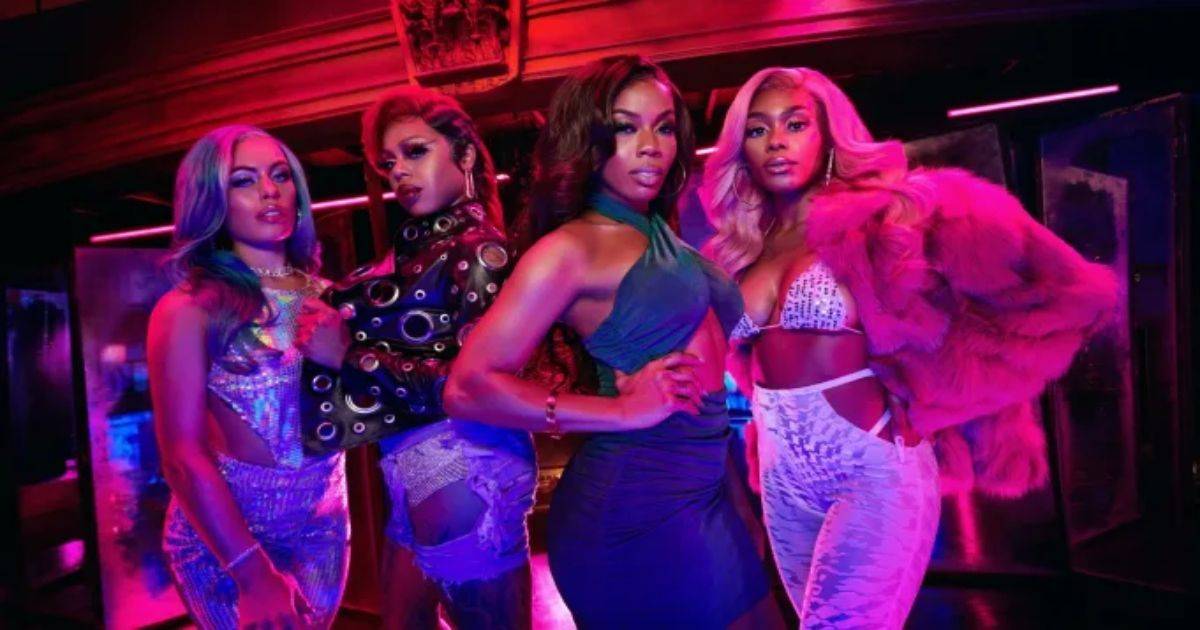 Let's start with a really underrated television programme that has provided Black gay representation across nearly all spectrums: P-Valley. The programme has it all, including representations of Black feminine and Black masculine beauty as well as homosexual, bisexual, lesbian, and non-binary individuals. It centres on the lives of staff members at a strip club in the made-up town of Chucalissa. It isn't hesitant to display nudity and vulnerability in a positive way. We eagerly anticipate the third season!
Pose (2018-21)
Pose must definitely be included in this list. A significant LGBTQ subculture in the African-American and Latino communities, New York City's ballroom culture in the late 1980s and early 1990s is the subject of the FX series created by Ryan Murphy, Brad Falchuk, and Steven Canals. The show displays the characters competing and encouraging one another during ballroom events while delving into the culture of the chosen families, also known as Houses. Being the first transgender actress to win a Golden Globe was made possible thanks to it.
Survivor's Remorse (2014-17)
Survivor's Remorse, an NBA star LeBron James production, aired for four seasons from 2014 to 2017. The main character, Cam Calloway, moves his family to Atlanta and signs a pro basketball deal in order to pursue his goal. It presents the most convincing couples to ever grace television while showcasing the benefits of family. It covers a variety of topics that weren't as common in television back then, including racism, sexuality, class, and many others. Watch it; there are only four seasons to it.
The Corner (2000)
The Corner is a six-part HBO drama miniseries that is based on the nonfiction book The Corner: A Year in the Life of an Inner-City Neighborhood. It tells the story of a family struggling to survive in Baltimore's open-air drug market. It's filmed in a documentary-style, with a character doing an interview at the beginning of each episode. At the 52nd Primetime Emmy Awards, the miniseries was successful in winning three awards.
The Wonder Years (2021-23)
The Wonder Years, which is based on the 1988 television series of the same name, follows the Williams family as they live in Montgomery, Alabama, in the late 1960s. Dean, a 12-year-old, tells everything via his imaginative perspective. Many people contend that the reimagined version of the programme is far superior to the original; you may start watching it out of nostalgia but end up sticking around due of the endearing characters, amazing cast, and top-notch writing. At ABC, The Reboot recently received a season 2 renewal.
Underground (2016-17)
Underground is a historical drama about the Underground Railroad in antebellum Georgia that was created by Misha Green and Joe Pokaski. Enslaved African-Americans who wanted to escape to Canada or free states were the major users of the Underground Railroad. Unfortunately, the show was discontinued after two seasons. According to rumours, a controversial firm tried to buy the production company, but they baulked at the film's subject matter. Even nevertheless, we advise you to watch it.
When They See Us (2019)
When They See Us on Netflix has already been covered extensively, but it deserves to be brought up again whenever the chance arises. The 1989 Central Park jogger case, in which five Black and Latino boys were wrongly accused of attacking a White woman, served as the inspiration for this criminal drama miniseries. Jharrel Jerome, who won the Emmy for Outstanding Lead Actor in a Limited Series or Movie, was among the cast members who received particular appreciation for their outstanding performances. To tell their story as authentically as possible, the real Exonerated Five worked closely with the production crew, and it's clear.
Being a binge-watcher himself, finding Content to write about comes naturally to Divesh. From Anime to Trending Netflix Series and Celebrity News, he covers every detail and always find the right sources for his research.