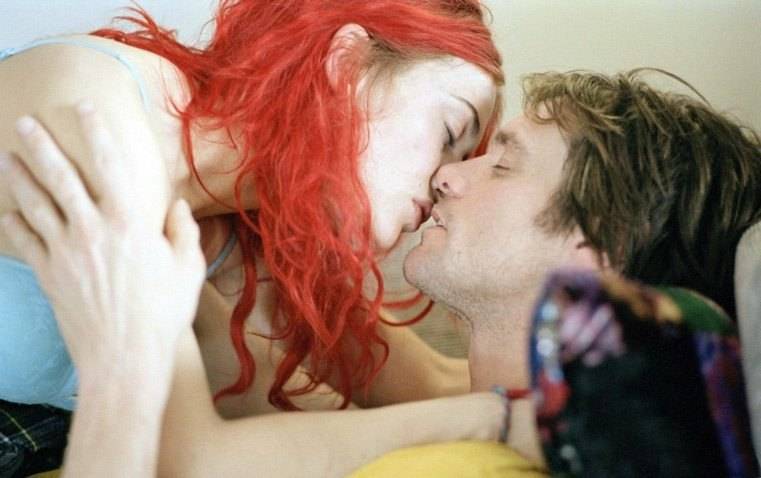 20 Best Breakup Movies on Netflix To Help You Heal Post Break-up
Let's ask Google, as usual, for the finest ways to get over a 'breakup.' The search results will lead you to a slew of websites that detail a variety of approaches to dealing with a breakup. The advice ranges from banning him or her on all social media accounts to avoiding drinking alone and possibly beginning an aggressive gym routine. However, the best advise anyone can give is to see how our favorite characters deal with trauma and death. You could cry at the conclusion of such films, but that's okay; you're just having your cathartic moment, which is a release valve for your pain.
Seeing someone else go through the same trauma as you gives us a sense of belonging. We can readily relate with them and empathize with them, which helps us to feel better about ourselves. Breakup movies allow individuals who have never experienced a breakup to get a taste of the cherry without having to buy one, allowing them to be both intimately close and at a safe distance at the same time. People have been breaking up since the invention of the mystical phenomena known as love. Netflix recognized this universal fact and prepared a list of the finest breakup movies available to stream. So, here's a list of Netflix's best breakup movies that are now accessible to watch.
6 Years (2015)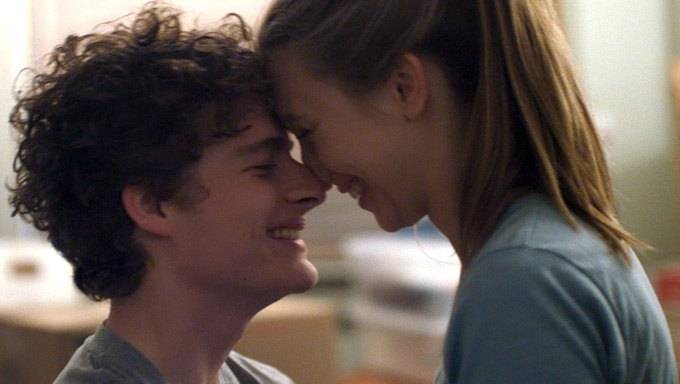 '6 Years' follows Dan and Melanie, a young couple in their early twenties, and their poisonous relationship. Their 6-year romance takes a hit when Dan receives an appealing offer from a record label, despite the fact that they were childhood friends. Now he must choose between achieving a professional milestone and starting a family with Mel. The pair then realizes the depth and intensity of their love for one another. The sad truth that their love has devolved into a routine is a hard realization for both of them. '6 Years,' written and directed by Hannah Fidell, pits love against the lovers' separate lives. In the end, the young couple chose to go their separate ways at the expense of their shared future.
An Education (2009)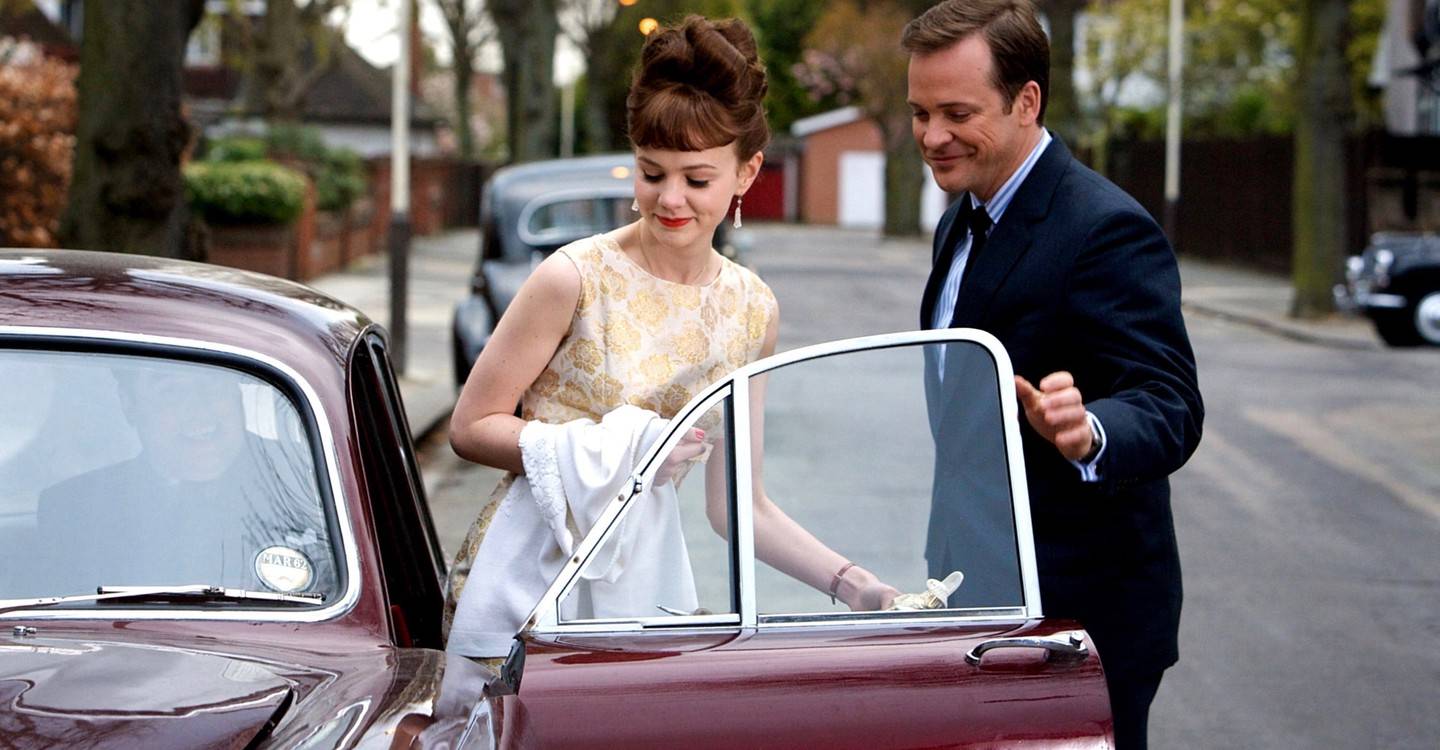 'An Education,' set in London in the early 1960s, is about Jenny Mellor (Carey Mulligan) and David Goldman's relationship (Peter Sarsgaard). Despite their age gap, David persuades Jenny and her family that he is one of the nicest things that could ever happen to them. Jenny is persuaded that the life David offers is all she requires, so she decides to forego her schooling, only to discover that it was all for naught. When one is overcome by feelings for another person, one loses all sense of reality. They just question whether any of it was worth making the life-altering decisions in retrospect. In the end, the film provides us hope by showing us that it is never too late to make a difference.
Eternal Sunshine of the Spotless Mind (2004)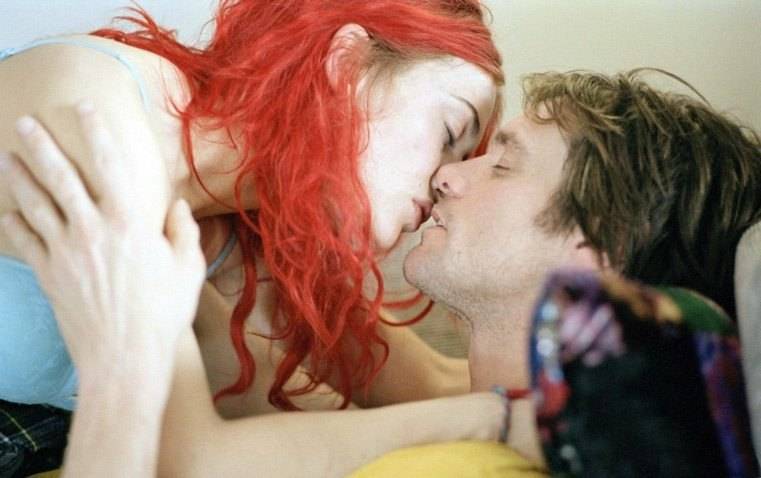 'Eternal Sunshine of the Spotless Mind,' an all-time cult favorite of individuals who have lost loved ones and those who have reconnected with their soulmates,' is a sure option when you need a breakup movie to watch. When Joel Barish, portrayed by Jim Carrey, learns that his lover Clementine, played by Kate Winslet, wiped all of his memories using a new professional approach, he is devastated. Joel, equally irritated and hurt, vows to do the same to her, erasing all of her memories in the same way. However, as he goes through the process, he finds how strongly his mind holds onto Clementine's memories even after they are erased. He recognizes their strong bond and resolves to remedy their seemingly irreversible error.
Gaga: Five Foot Two (2017)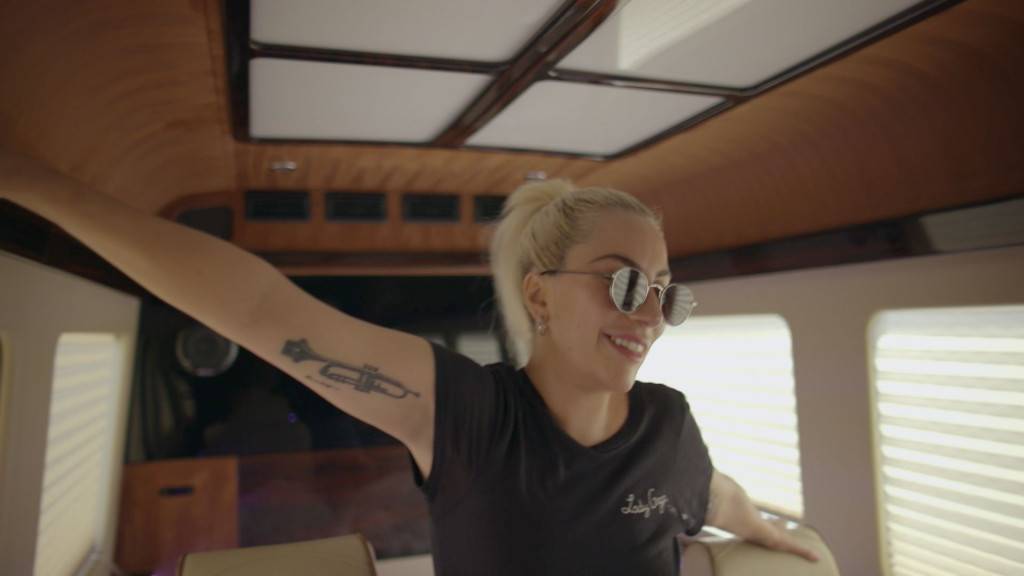 Gaga is 5'2″ tall. 'Gaga: Five Foot Two,' a Netflix exclusive documentary, takes us behind the scenes of Lady Gaga's remarkable musical career. The film, directed by Chris Moukarbel ('Banksy Does New York,') follows Lady Gaga through one of her most challenging moments in her career. The director employs the cinema verite technique to highlight the super singer's fragile real-life persona. Over the course of eight months, we see Gaga spend time with friends and family, create, promote, and release her 2016 album 'Joanne,' and deal with her personal issues.
Gaga is clearly in a lot of mental and physical suffering. Her professional career suffered for a time as she dealt with a tumultuous relationship with then-fiance Taylor Kinney. Gaga is also seen in the film as a regular person who attends a family christening, visits her grandmother, cooks for her family, and plays with her dogs. After an eight-month hiatus, Gaga resurfaced, and the film's title, 'Gaga: Five Foot Two,' refers to how the 5'2 singer overcame her personal issues and built a global fan base with her songs.
Her (2013)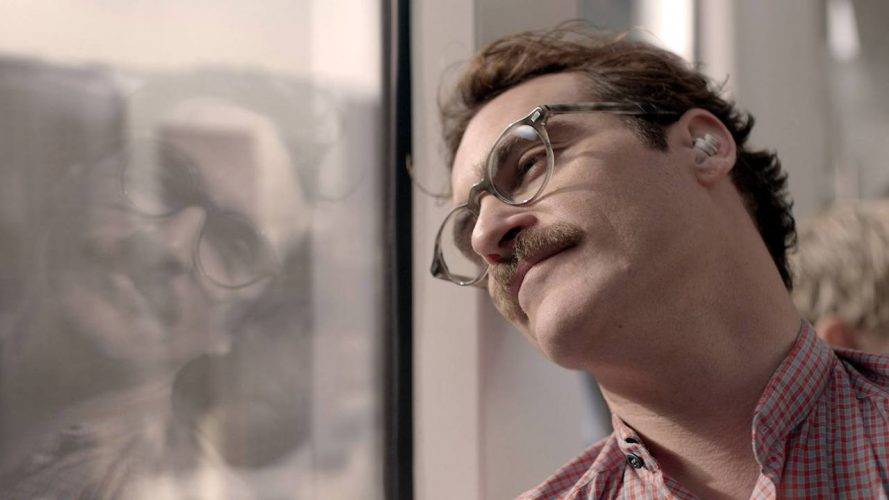 'Her,' a fantasy romance directed by Spike Jonze, is set in the future. The film recounts the complicated connection that develops between introvert writer Theodore Twombly (played excellently by Joaquin Phoenix) and Samantha, an artificially intelligent virtual assistant (voiced by Scarlett Johansson). Theodore is a personal letter writer for a letter-writing service. He composes personal letters for folks who are unable to write or do not have the time. He is despondent and lonely.
Theodore's life is drastically changed when he purchases an operating system upgrade that includes an artificial intelligence-powered personal assistant. He gives Samantha, his helper, a female voice and begins his long discussions with her. They gradually form a strong and emotional attachment. When Samantha reveals the departure of her generation of AIs, however, Theodore's heart breaks. He realizes that Samantha instilled fresh gratitude, acceptance, and openness in him after she went. Theodore reunites with his estranged real-life sweetheart in the final scene.
Irreplaceable You (2018)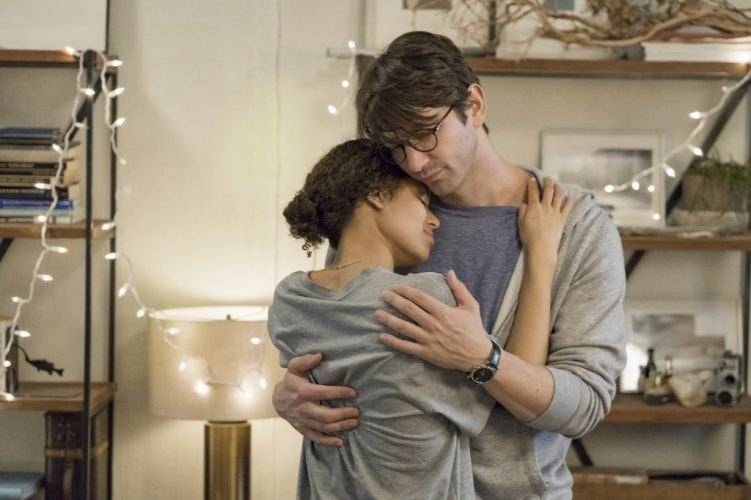 'Irreplaceable You' is a moving story about love, sorrow, absence, and goodbyes. The film begins on a good note when Abbie, played by Gugu Mbatha-Raw, and Sam, played by Michiel Huisman, have been friends since childhood and are now engaged. When Abbie is diagnosed with a terminal disease, however, things take a tragic turn. Abbie begins looking for a new friend for Sam after she leaves because her time on Earth is limited.
The search leads her to a variety of people and amusing situations, all of which have an impact on her perspective on the sickness. During her hunt, she meets Myron, played by Christopher Walken, Kate, played by Kate McKinnon, and Mitch, played by Steve Coogan, and they become friends. One thing they all have in common is that they are all dying, which makes them extremely enthusiastic about the remaining precious minutes on this planet. Abbie learns how to say goodbye to those we love before we die by enjoying life to the fullest with them before she leaves her beloved and others.
Marriage Story (2019)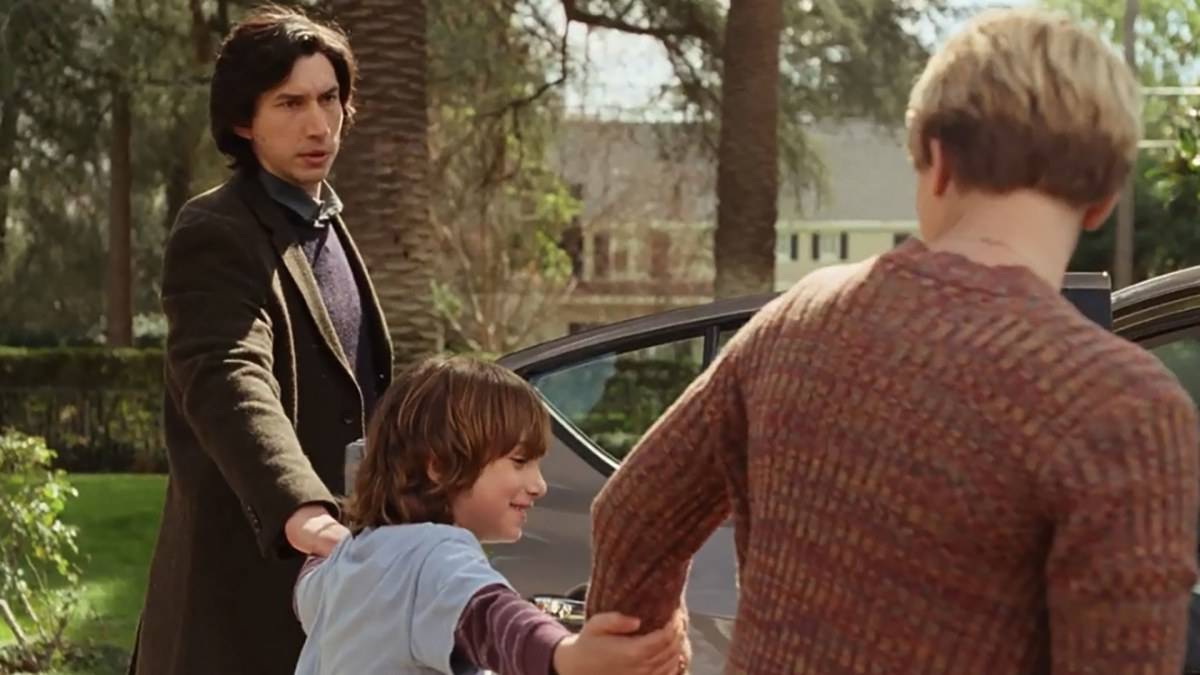 'Marriage Story' is a lovely film about the complexities of feelings between Henry (Azhy Robertson), Nicole (Scarlett Johansson), and Charlie's parents (Adam Driver). Nicole is an actress, and Charlie is a prominent New York City theatrical director, but their marriage begins to fall apart for numerous reasons. Nicole temporarily moved home with her mother in West Hollywood with her son Henry in order to follow her aspirations. She's been offered a part in a pilot for a new TV show in Los Angeles. Despite the fact that the pair agreed to part peacefully, Nicole hires a lawyer, and things quickly spiral out of control, whether Nicole and Charlie like it or not. Noah Baumbach directed and wrote this critically acclaimed picture.
My Best Friend's Wedding (1997)

'My Best Friend's Wedding,' starring Julia Roberts, tells the story of two childhood friends who make a deal to marry one other if they are still single by the age of 28. When Juliana (Julia Roberts) receives a call from Michael (Dermot Mulroney) informing her of his wedding to Kimmy Wallace, the plan comes to a halt (Cameron Diaz). Julianne realizes she has emotions for her closest friend, Michael, and she decides to ruin the wedding. Do people have second thoughts now that the wedding is approaching? What effect do you believe it will have on their friendship? To find out, watch this movie.
Nappily Ever After (2018)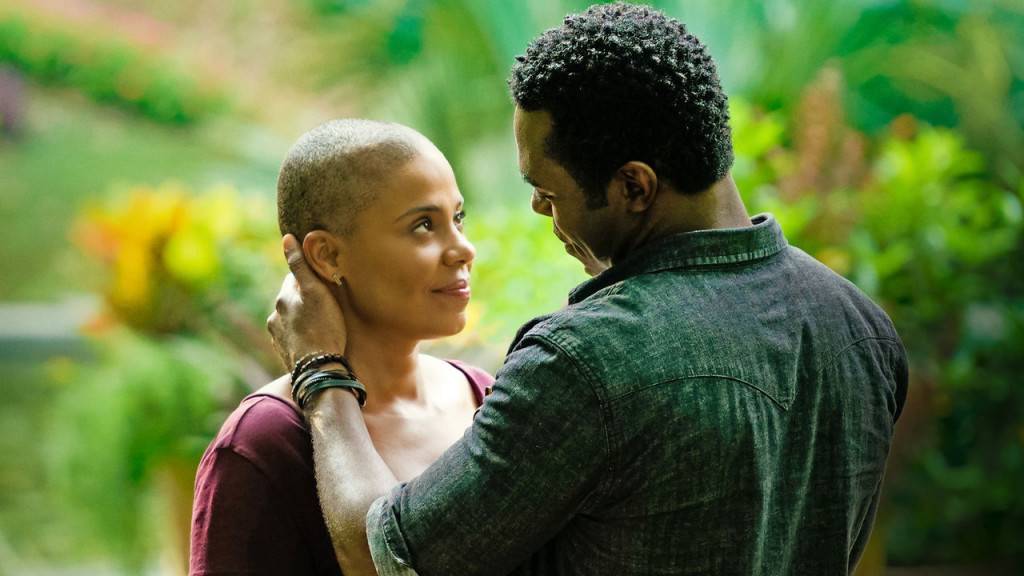 'Nappily Ever After' is a funny comedy about how we live our lives. Violet Jones, played by Sanaa Lathan, has it all: a decent job, a doctor boyfriend, and the most fashionable hairstyle in town. But her world is turned upside down when she had an accident at the hair shop. Hair loss from her scalp is caused by a stylist's error. Violet eventually discovers her boyfriend with another woman and, desperate, shaves her head. She reflects on her life thus far over the following few days and decides it is not what she truly desires. Violet starts fitting the pieces together when she meets a philosophical barber, and 'Nappily Ever After' finishes on a bright note.
Pride and Prejudice (2005)

'Pride and Prejudice' is set in the nineteenth century and is based on Jane Austen's classic novel of the same name. Although the film is not specifically about breakups, heartbreak is a recurring theme. It depicts a time when relationships were nearly entirely determined by social class and rank. The Bennett family's wish to see each of their daughters established into a "decent" marriage is depicted in "Pride and Prejudice." Joe Wright made his feature directorial debut with this film, which included several Hollywood giants alongside some relatively unknown actors at the time. Keira Knightley, Judi Dench, Rosamund Pike, Tamzin Merchant, Matthew Macfayden, Jenna Malone, and Donald Sutherland star in the film.
Remember Me (2010)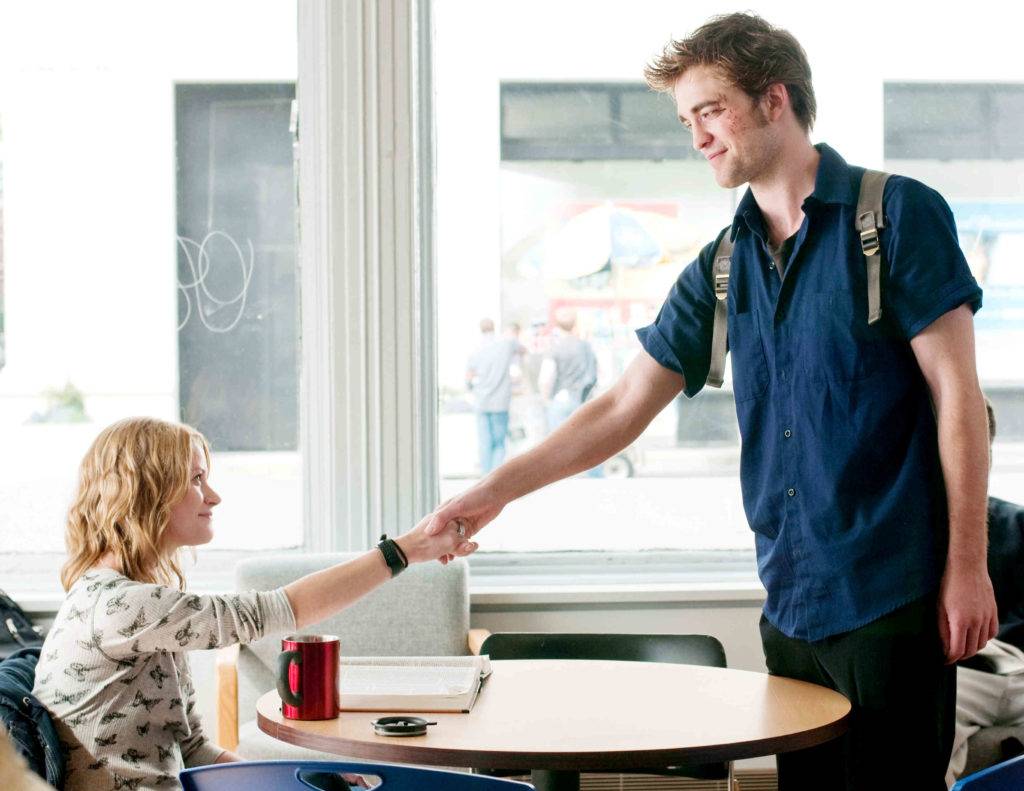 'Remember Me' examines the strain on several types of relationships, including romantic, familial, and friendship connections. This film is included on this list because it examines the influence that the absence of a loved one may have on our lives. This romantic coming-of-age movie, directed by Allen Coulter, stars Robert Pattinson, Pierce Brosnan, Emilie de Ravin, Chris Cooper, and Lena Olin. The plot follows Tyler (Robert Pattinson) and Ally (Emilie de Ravin) as they meet in the most unlikely of circumstances and fall in love. They have both experienced family trauma as a result of the violent deaths of loved ones, which has harmed the quality of their family ties. The unforeseen 9/11 terror strikes affect everything as they heal and learn to cope with their pain.
Scott Pilgrim vs. the World (2010)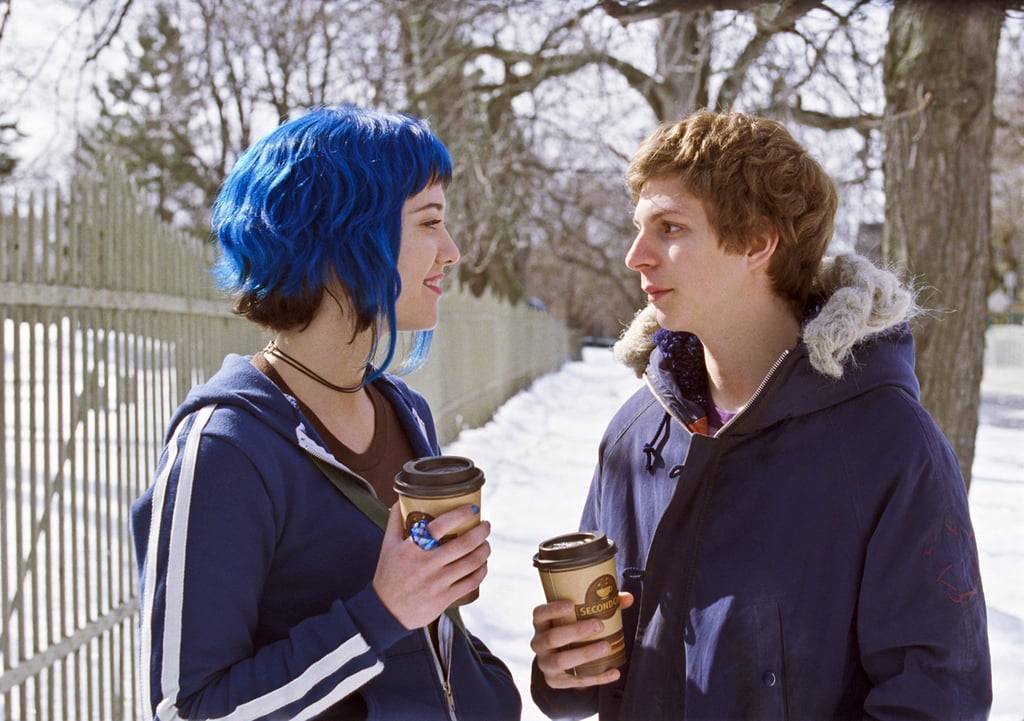 'Scott Pilgrim vs. the World,' based on Bryan Lee O'Malley's comic novel series of the same name, is an unconventional film in terms of storyline. This ensemble cast tells the narrative of Scott Pilgrim (John Cera), who must beat seven villainous exes of Ramona Flowers (Mary Elizabeth Winstead) while simultaneously dealing with his own exes in order to win her over. Despite its lighter tone, this comedy deals with the basic concept of tying up the past before going on. Although it bombed at the box office, movie received positive reviews from critics and developed a cult following; not to mention, it was nominated for an Academy Award for Best Visual Effects.
Silver Linings Playbook (2012)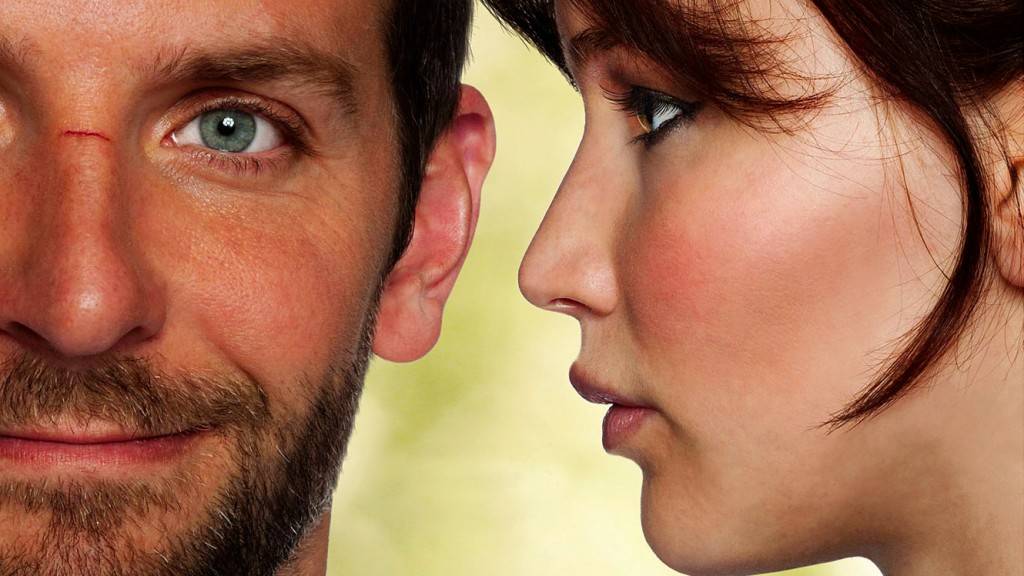 Among the conventional 'breakup and fall in love again' flicks, David O. Russel's 'Silver Linings Playbook' stands out. When Bradley Cooper's Pat Solatano returns home after a few months in a state institution, he has little left to call his own. Everything, including his home, career, and wife, has vanished. Pat has nowhere to turn but his mother and father, who are played by Jacki Weaver and Robert DeNiro, respectively. Pat, on the other hand, is not content with the current situation. He remains hopeful about reconnecting with his wife. Then he meets Tiffany, played by Jennifer Lawrence, who is a mystery beauty. Tiffany has her own issues, but she decides to assist Pat in reconnecting with his wife. But she has her own intentions, putting Pat in perilous circumstances. Pat and Tiffany develop an unusual intimacy as their deal takes shape. The complexities of reciprocal devotion and the strange ways in which it directs the lovers are rendered in 'Silver Lining Playbook,' not to mention the awful suffering.
Someone Great (2019)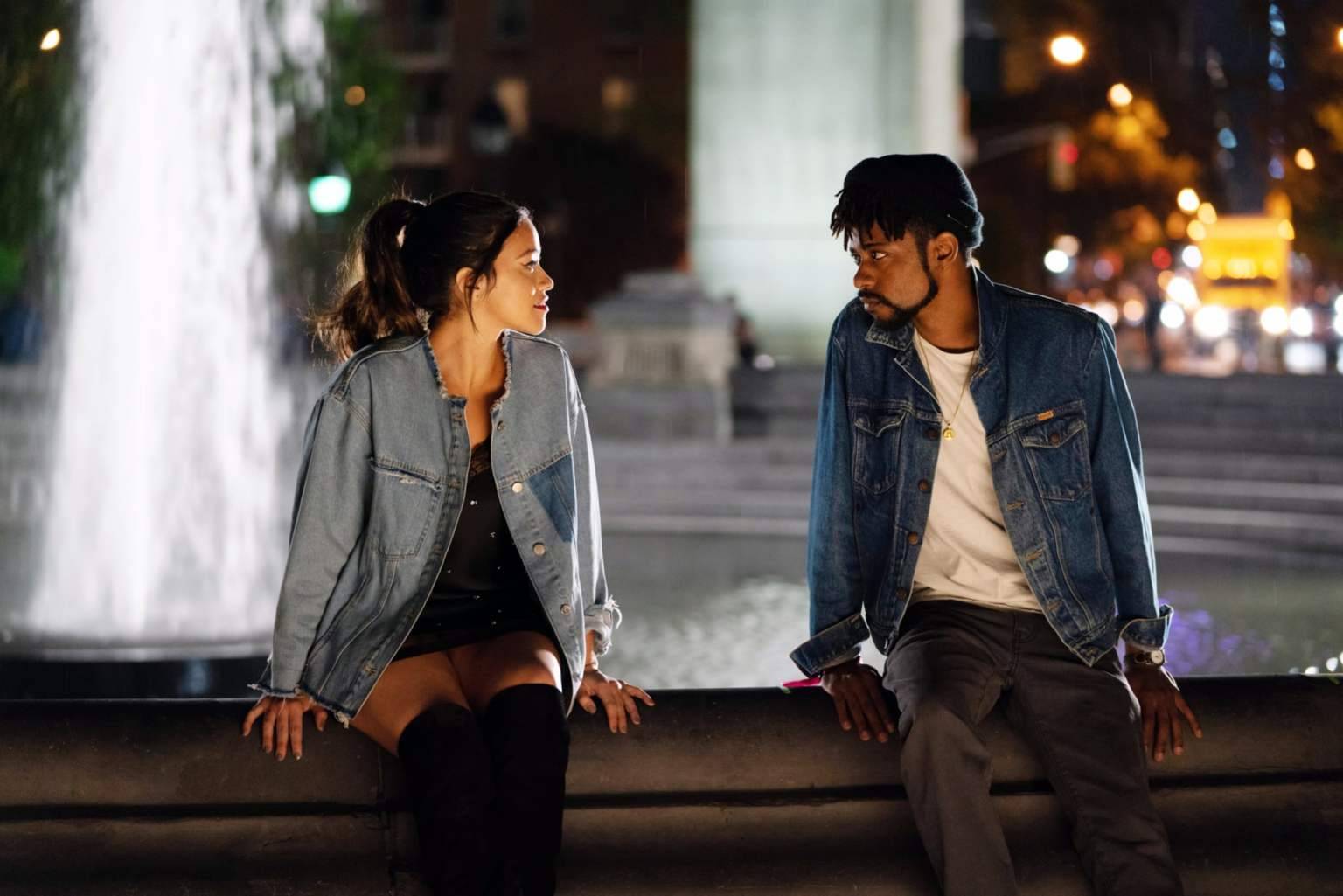 For those who are going through a breakup and craving a cathartic blowout with your friends, you can live vicariously through this fun bunch. As Jenny (Gina Rodriguez) accepts her dream job with Rolling Stone in San Francisco and loses her boyfriend of nine years at the same time, she seeks comfort in her friends' company before she leaves New York the next day. This film takes us through the painful phase of accepting the end of a relationship. But what makes it slightly more bearable is when you have your friends who help you get through it.
The Incredible Jessica James (2017)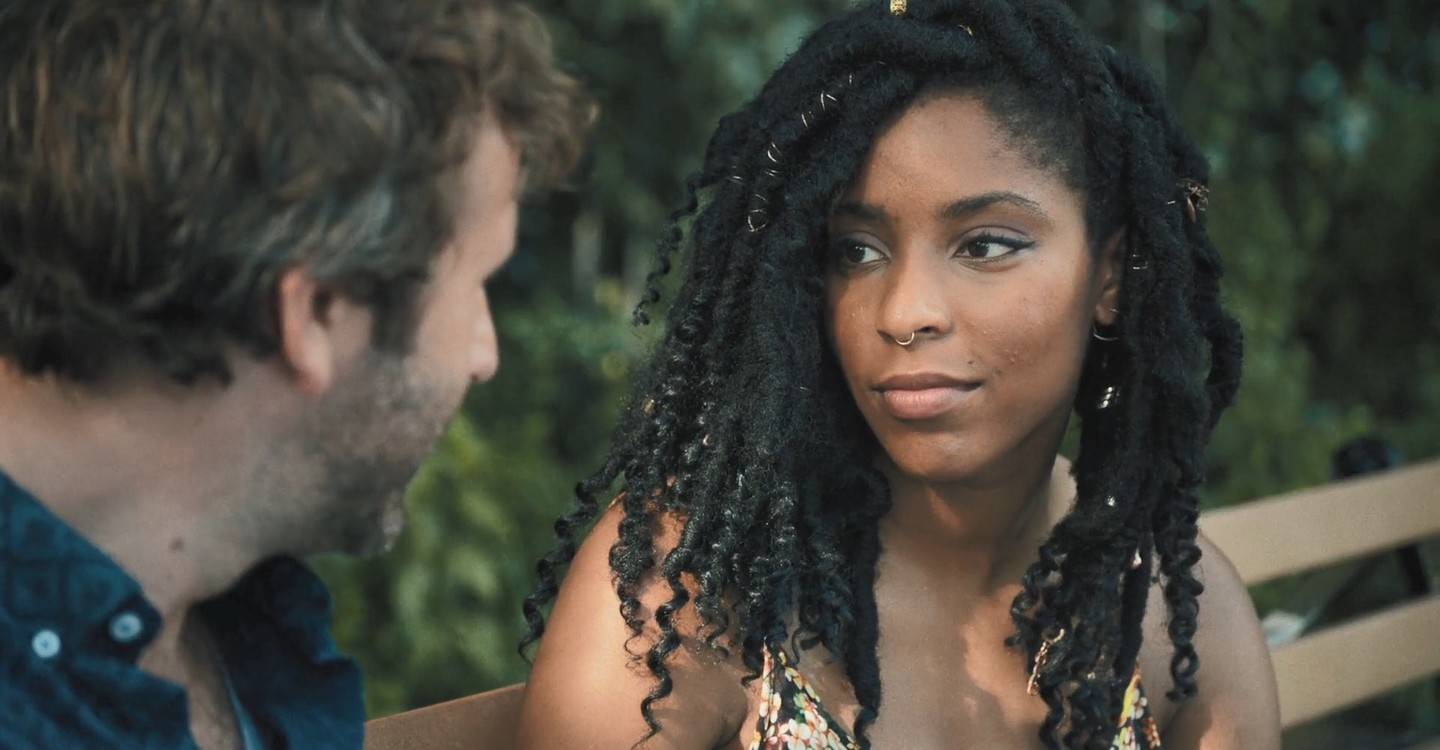 'The Incredible Jessica James' is quite relevant in todays' time; two people meet on a blind date and don't have a clean slate when it comes to getting over previous relationships. Jessica (Jessica Williams) and Boone (Chris O'Dowd) talk openly about their prior relationships and where they are in their "getting over" process. They become closer and eventually fall in love as they bond over their similar situations. However, if previous difficulties have not been rectified, the mess will only get worse. James C. Strouse wrote and directed this romantic comedy.
To All the Boys I've Loved Before (2018)

'To All the Boys I've Loved Before' is the film to watch if you want to remember all of your crushes. The film is based on the absurd premise of recording your thoughts about your ex-girlfriends. That is exactly what Lara Jean Song Covey does. She has written five distinct letters containing all she thinks about five boys. Her love life, however, is turned upside down when all five love letters are unexpectedly despatched to the correct addresses. The film, which is based on Jenny Han's best-selling novel, reminds us of the beauty and innocence of being vulnerable. 'To All the Boys I've Loved Before' would emotionally relate with anyone who has ever had a big crush, which is everyone!
The Breakup Playlist (2015)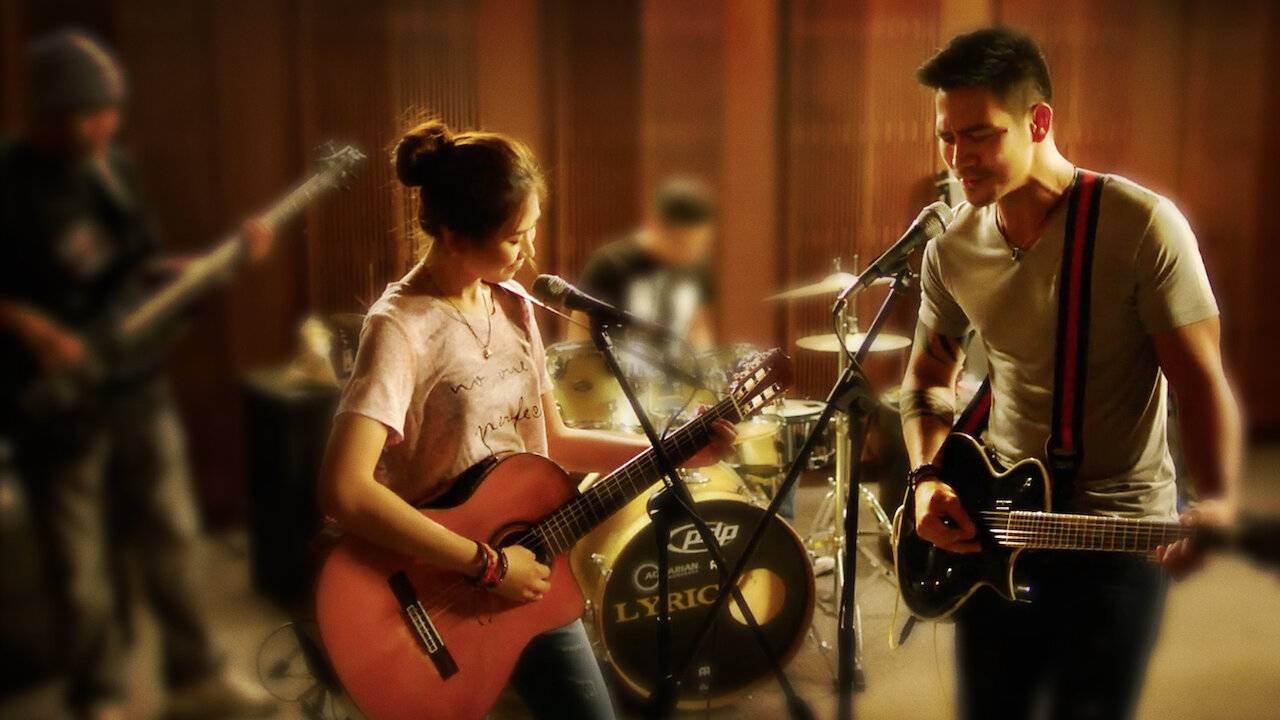 The Filipino musical drama follows the journey of two musicians who work together professionally while also developing feelings for each other. Gino Avila is played by Piolo Pascual, and Trixie David is played by Sarah Geronimo. Other variables, such as differences between their families and pride, come into play over time. The box office mega success not only received positive reviews from critics but also grossed over 100 million pesos in its first week of release.
The Squid and the Whale (2005)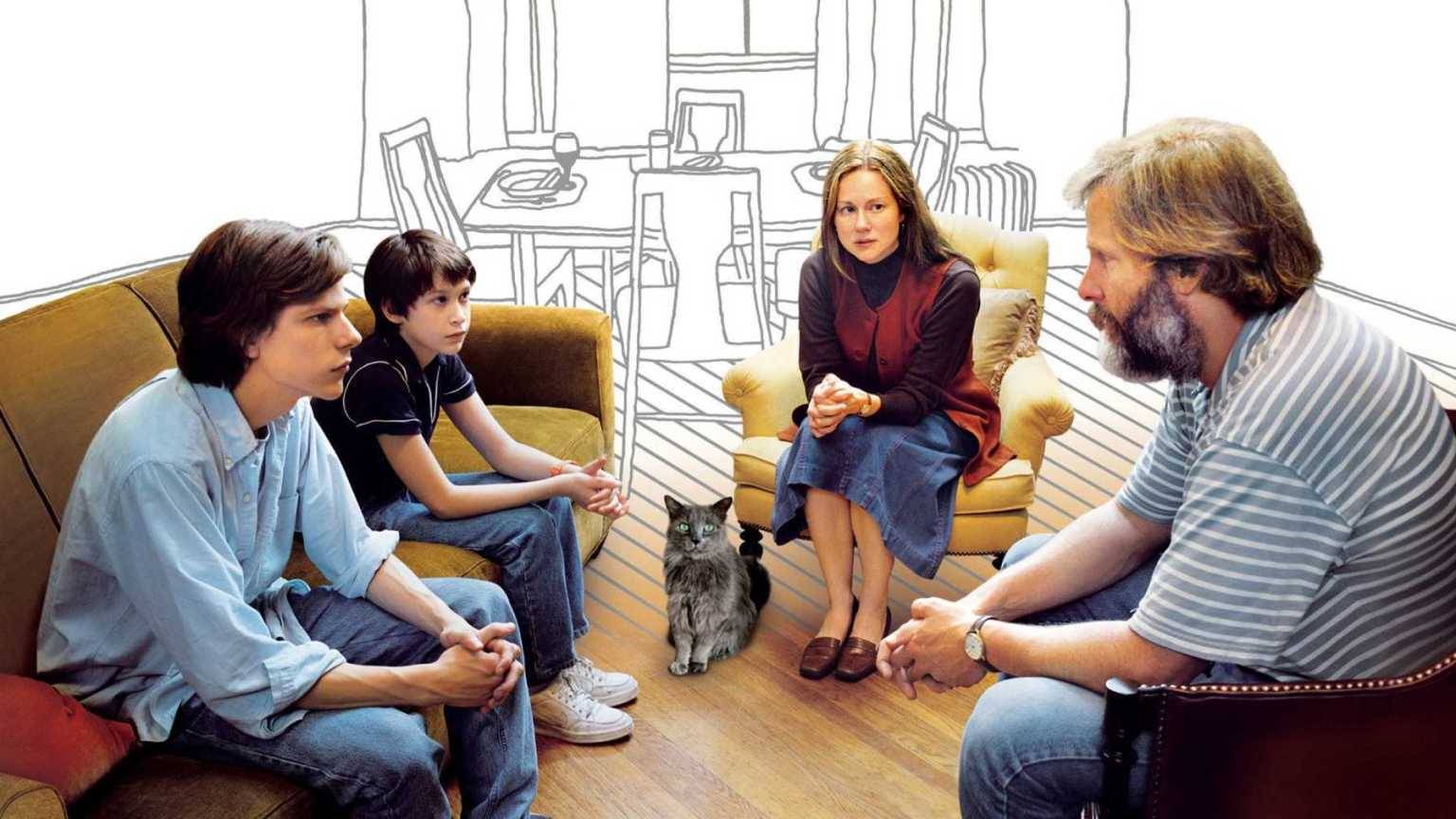 'The Squid and the Whale,' written and directed by Noah Baumbach, is a semi-autobiographical story about two boys struggling with their parents' divorce. The screenplay for the independent arthouse comedy-drama was nominated for numerous honors, including the Golden Globe and Academy Award. This film examines the variations in the coping techniques of two children, Walt (Jesse Eisenberg) and Frank (Owen Kline). As they both act out and acquire questionable tendencies, this is not without drama. Will they be able to face their anxieties, insecurities, and unresolved issues with a little support from the school psychologist?
The Lobster (2015)

Yorgos Lanthimos, the director, takes us on a dark comic journey through a dystopian civilization. For city people, the system has enforced an odd regulation. Single people are sent to The Hotel in The Woods to find a romantic partner under the laws of The City. They will be changed into various monsters and abandoned in The Woods if they do not find a match within 45 days. Colin Farrell and Rachel Weisz star as the lead couple who must desperately form a bond in order to avoid being transformed into a beast. After failing to locate his spouse after a series of amorous disasters, the man flees The Hotel and joins The Loners, a rebel insurgent group. The organization thinks that romance should be avoided at all costs. However, things take a hazardous turn when he falls for Rachel Weisz's eerily silent beauty. The film is a fantastic portrayal of our society's attitudes toward love, relationships, and breakups.
When We First Met (2018)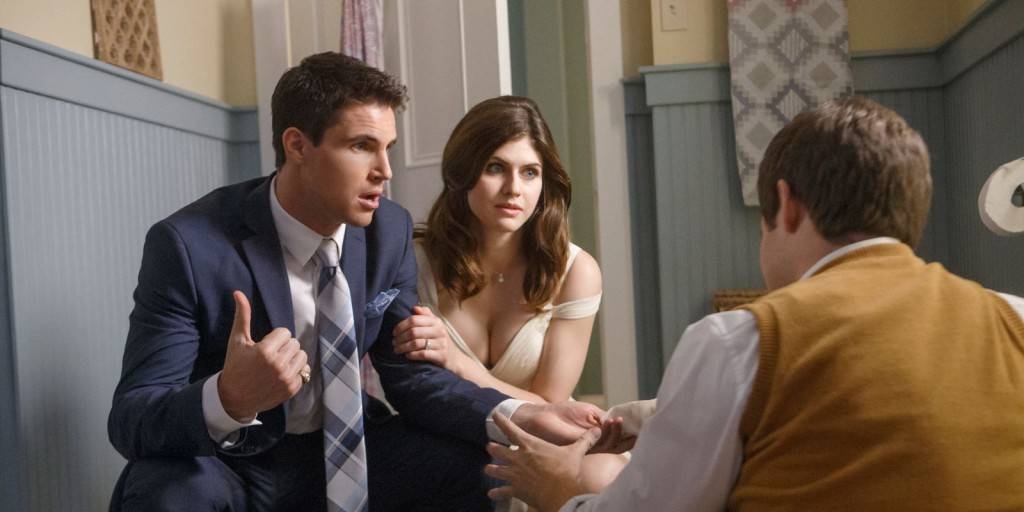 'When We First Met' is a time travel tale of love and mistakes that keeps repeating itself as the time wheel spins. Things go horribly wrong when Noah, portrayed by Adam Devine, gets the chance to reveal his concealed love for Avery, played by Alexandra Daddario. She merely treats him as a friend on a romantic night. Noah spends the following three years trying to figure out why he was tragically rejected that night. Then, unexpectedly, a phone booth allows him to travel through time. Now Noah has the ability to travel back in time and intervene in the events of that night, changing the result! The film illustrates Noah's fate of making the same mistake over and over again in a loop.