British television has produced some notable crime shows over the years. Their shows, including Broadchurch, Luther, and Happy Valley, expertly weave gritty plotlines with likable characters and top-notch production values. With so many streaming websites available today, including Netflix, it's simpler than ever for fans to watch crime shows from abroad. You might even feel over-saturated with options given the number of series available.
You can currently watch British crime shows on Netflix. Some of these shows feature heart-pounding action, historical drama, and psychological thrillers. You won't want to miss these shows if all you ever want to know is whether the good guys will succeed in catching the bad guys.
'Bodyguard' (2018)
Bodyguard, a riveting thriller about a police officer tasked with guarding a politician he despises, was made by the same team as Line of Duty. Sergeant David Budd, played by Golden Globe-winning actor Richard Madden, co-stars in the film with Home Secretary Julia Montague, played by Keeley Hawes.
The show's strongest aspect is how it depicts Budd's battle with PTSD following his time in Afghanistan, even though it mostly centers on a terrorism plot. It also explores his complex connection with Montague, which takes them down an unexpected path. This is a criminal show that feels incredibly current because it combines political drama with everyday problems.
VISIT NETFLIX
'Collateral' (2018)
On the street, a pizza delivery man is shot and killed, but nothing is what it seems. Collateral, one of the best British mystery shows, is based on that, with Detective Inspector Kip Glaspie (Carey Mulligan) looking into a murder investigation that develops into something greater. What begins as a straightforward murder develops into a convoluted web of political conflict, military intrigue, and people smuggling.
The show masterfully balances multiple storylines and a vast cast of interconnected people in just four episodes. It's not just a criminal drama; it also explores complex relationships and the resilience of the human spirit.
VISIT NETFLIX
'Criminal: UK' (2019 – )
Consider a program that takes place solely in a police interview room and the viewing area. That is the precise premise of Criminal: UK, in which a special police squad has a constrained amount of time to examine witnesses and suspects in order to solve the case. Notable guest stars appear in each episode, including David Tennant, Hayley Atwell, and Kit Harington.
The restricted location of the program gives it a taut, cramped feeling that keeps you on the edge of your seat. Every line of the complex writing should be carefully examined, and each piece of evidence should have the potential to reveal something new. If you're yearning for more, there are similar versions of the show set in France, Germany, and Spain.
VISIT NETFLIX
'Giri/Haji' (2019)
Need a crime drama with some Yakuza flavor? If you choose Giri/Haji (Duty/Shame), you can't go wrong. The bilingual program, which combines Japanese crime drama with British police procedural, is set in both London and Tokyo. Kenzo Mori (Takehiro Hira), a detective from Tokyo seeking after his brother who is suspected of killing the nephew of a Yakuza member, teams up with Detective Constable Sarah Weitzmann (Kelly Macdonald).
The show, which is both stylish and deadly, examines the criminal underground and how violence can occur across international borders. Despite the use of well-known cliches, the program manages to stand out thanks to its captivating characters, hilarious situations, and amazing action sequences.
VISIT NETFLIX
'Marcella' (2016 – )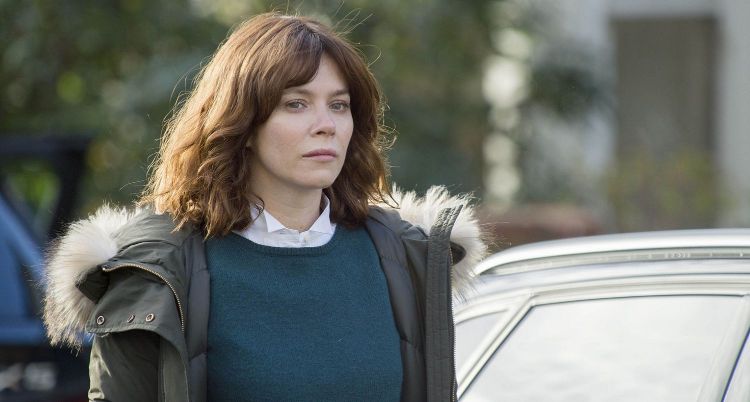 Marcella is primarily about its title character and combines psychological drama with police inquiry. Anna Friel's character, Marcella Backland, a former detective, rejoins the force to look into a murder investigation that has been open for 11 years. She lost her husband, and to make matters worse, she has memory problems that cause blackouts.
This show makes use of the common literary device of an unreliable narrator to tense effect. In her efforts to apprehend a serial killer who is still at large, Marcella makes dubious decisions as a result of her unstable mental state. It's a melancholy drama that doesn't apologize for its complicated, flawed characters, and it's one of the best British murder mysteries on Netflix.
VISIT NETFLIX
'Peaky Blinders' (2013 – 2022)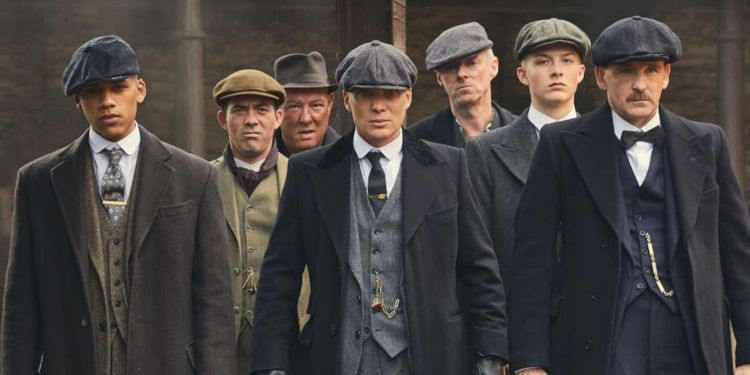 Peaky Blinders, one of the most lauded British crime dramas on Netflix, accomplished the impossible by making you root for the bad guys. The Shelby family and their criminal enterprise are featured in the series, which is largely based on a real-life Birmingham crime gang and is set after World War I. The ensemble cast, which also stars Helen McCrory, Tom Hardy, and Anya Taylor-Joy, is led by Cillian Murphy as Tommy Shelby, the ruthless leader.
The show stands out not only for its unflinching depiction of violence but also for how it affects the characters. It excels at making you feel sympathy for the Shelby family. They make committing crime seem cool with their recognizable haircuts and three-piece suits.
VISIT NETFLIX
'Stay Close' (2021)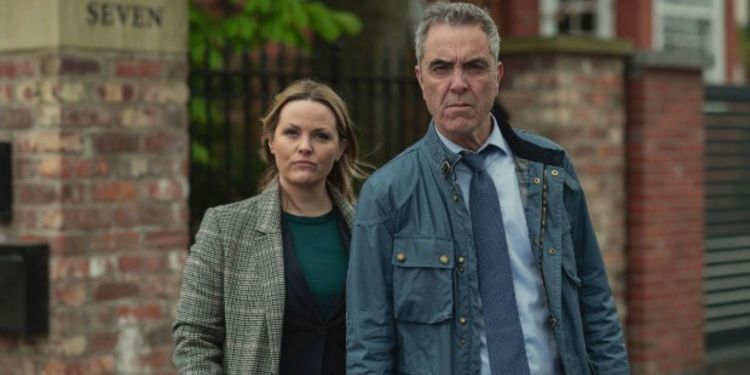 Stay Close is a misunderstood crime thriller that explores the interconnected destiny of three characters as they become involved in the same horrible incident. In this crime thriller, a detective, a photographer, a wife, a mother, and all of them try to discover the truth while staying safe.
Daniel O'Hara, the show's director, has created a compelling narrative out of a complex web of deceit, betrayal, and possibly lethal secrets that will hook viewers from the first episode on. James Nesbitt, Sarah Parish, and Eve Myles all brought their A-game as actors, giving the characters believable, sympathetic portrayals through excellent, nuanced performances. Every scene is filled with impressive suspense and intensity because to the actors' great on-screen chemistry. Overall, Stay Close is a must-see for any fan of the genre because of its suspenseful premise, excellent performances, and cleverly developed plot.
VISIT NETFLIX
'The Stranger' (2020)
The Stranger, which is based on a Harlan Coben book, tells the tale of an enigmatic woman who confesses a secret to a married man and sets off a chain of events in his life. His wife is involved in the secret, after which she vanishes. Richard Armitage portrays Adam Price, the character whose life is going to fall apart, and Hannah John-Kamen plays the aforementioned stranger.
With each cliffhanger conclusion, the addictive, chaotic, and twisting show compels you to immediately click the "Next Episode" button. Suspension of disbelief is necessary for the tale, but that adds to the fun. You may watch the entire season in a single day.
VISIT NETFLIX
'Top Boy' (2019 – )
After its 2011 debut, Netflix ordered a second season of Top Boy in 2019. For a better understanding of the characters and their backgrounds, watch the original series. It is based in a fictional London housing estate and follows the lives of its inhabitants as they fight to survive in the violent neighborhood.
Ra'Nell (Malcolm Kamulete), who is coping with his mother's illness, and Gem (Giacomo Mancini), a drug dealer's employee, are two among them. The show is an intensive examination of the criminal underbelly and how some individuals would do everything to survive, and it is gritty and depressing.
VISIT NETFLIX
'You Don't Know Me' (2021)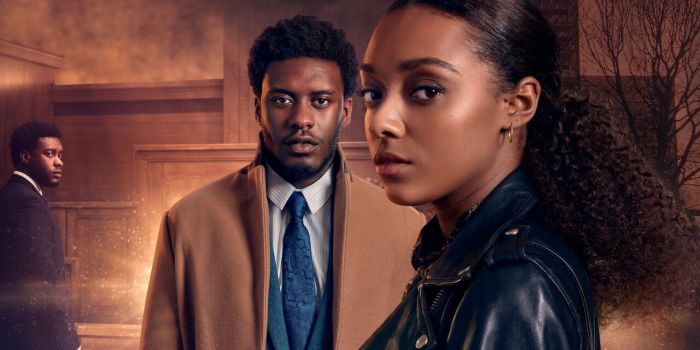 You Don't Know Me is a four-part television series that explores topics of love, crime, and fair treatment of the accused. Hero is played by Samuel Adewunmi in the Sarmad Masud-directed television series. Everything in the plot revolves around Hero, a young man from South London who is accused of murder. Hero refuses to use an attorney and insists on making his case in his own words despite the overwhelming evidence against him. Hero risks his life in order to save the lady he loves, and this story follows him while he does so.
The several threads of the tale are expertly connected by the show. In order to offer deeper insights, You Don't Know Me dives deeply into topics related to criminal justice as well as the resilience of family and friendship. Through the Hero's journey, audiences are taken on an emotional roller coaster, and they come away with a profound and enduring understanding of the power of storytelling to alter one's view on the world.
VISIT NETFLIX
Our Team DCS includes 5 different writers proficient in English and research based Content Writing. We allow them and encourage them to follow the Entertainment news all day long. Our posts, listicles and even the exclusives are a result of their hard work.