The British film industry is noted for its high production values and fascinating actors. British films, whether blockbusters or independent gems, are adored around the world for their particular humour and sensibilities. Many major film industries around the world, including Hollywood, have unintentionally borrowed a great deal from British cinema. From legendary directors like Alfred Hitchcock, Danny Boyle, and Ridley Scott to groundbreaking actors like Charlie Chaplin, Daniel Day-Lewis, Sir Michael Caine, Ralph Fiennes, Eddie Redmayne, and others to some of the most talented and beautiful actresses on the planet like Kate Winslet, Helen Mirren, Judy Dench, Maggie Smith, Claire Foy, and the list goes on, British cinema has given the world many stalwarts of cinema.
Most British films have a Hollywood link in this interconnected world we live in; they are either produced by a Hollywood production or largely star Hollywood actors. Take, for example, James Bond. Alternatively, there's the much-loved Harry Potter series. It isn't an exaggeration to say that very few British films these days are truly British. We have found out a way to identify the top British films available on Netflix that you can watch right now. Here's a collection of really fantastic British movies on Netflix right now, ranging from nail-biting thrillers to strong dramas to romantic comedies. Many of these best British films are also available on Amazon Prime or Hulu. Here's the complete list, without further ado.
Apostle (2018)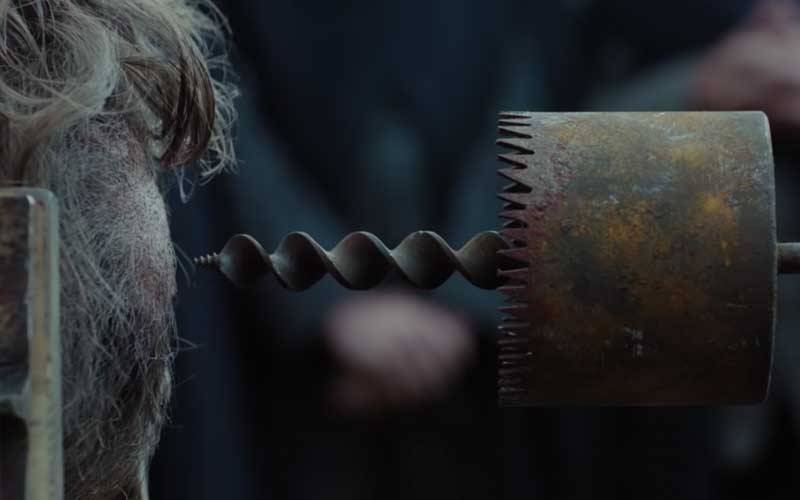 'Apostle,' one of Netflix's most dramatic original horror films, is set in 1905 and follows a man named Thomas Richardson who has recently learned that his sister has been kidnapped by members of a secret cult and is being held captive on an island. Thomas immediately sets out to infiltrate the cult as a member in order to find and return his sister. However, as he arrives on the island, he finds that his task would be far from simple. One of the cult's core tenets is that they have eradicated the world's terrible corruption that we see around us. Thomas, on the other hand, recognizes that they are the same. There is a well-kept secret lurking behind their horrific rites and sacrifices. Because of its amazing photography and set designs, the picture outperforms its peers. The painstaking preparation contributed to the creation of an ominous atmosphere that serves as the film's backbone till the very conclusion.
Bad Day for the Cut (2017)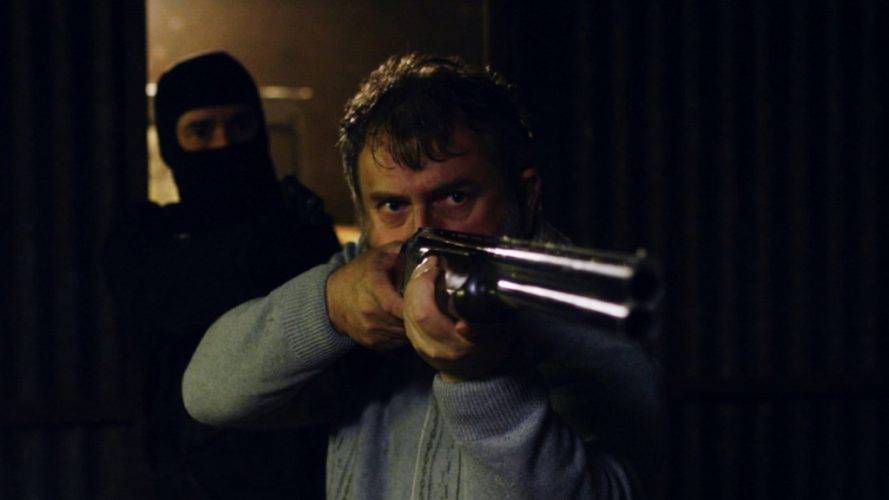 'Bad Day for the Cut,' an unexpectedly brutal and bloody thriller, is one of the few moving revenge dramas on our list. Or maybe you're the only one. The plot centres around Donal, an Irish farmer who lives a humble life in rural Ireland. He is satisfied with his agricultural life during the day and his nightlife with his friends, when he spends his money on drink. Because he still lives with his mother, he gets mocked. When his mother is murdered by several assailants on an awful day, he takes it upon himself to identify the culprits and avenge his mother's death. Despite its simple plot, 'Bad Day for the Cut' remains an engaging watch because to its excellent screenplay.
Black Mirror: Bandersnatch (2018)

This film, from the creators of the critically renowned series 'Black Mirror,' goes well beyond the limits of a film and provides us with an experience we have never had while viewing one. The spectator can influence the protagonist's many choices by selecting from the options presented on the screen. The protagonist of this film is Stefan, a game developer who wants to turn a novel called Bandersnatch into a game. However, as he goes about his business, Stefan understands that his life, like the life of the game's core character, is in the hands of others. This understanding sends him spiraling, and we learn that the force he is most concerned about is us, the ones who have been twisting and turning his life since the beginning of the film. Netflix has made a solid case against piracy while simultaneously expanding the horizon of what is possible through filmmaking with this film.
Calibre (2018)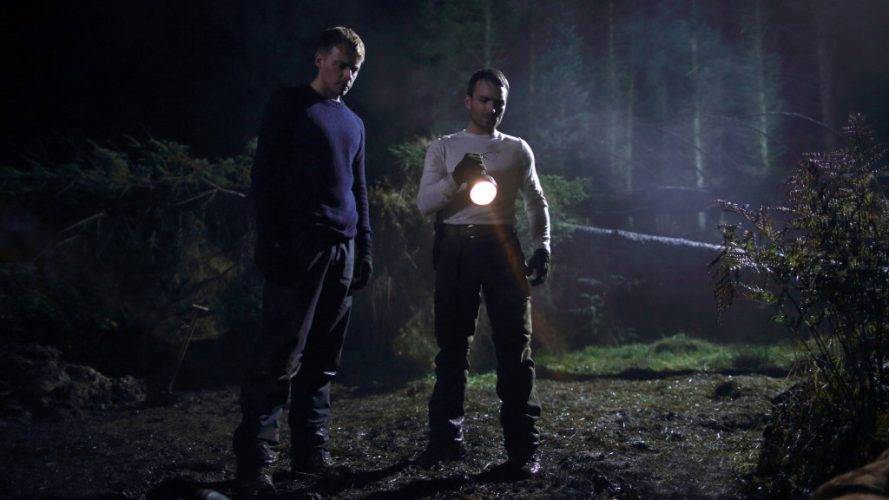 'Calibre,' a thundering and racy edge-of-the-seat thriller, begins with Marcus, an Edinburgh-based businessman. Marcus runs with an old acquaintance, Vaughn, and the two decide to go hunting in the Scottish Highlands after a fortuitous meeting. Vaughn is constantly reminded of his pregnant wife and decides not to play around as they take a drink at a small inn with two females – Kara and Iona. During the hunt, Vaughn inadvertently shoots and kills a boy hiding behind a doe that Vaughn was aiming at while trying his hand with a rifle for the first time. Marcus then murders the boy's father as well, who was reportedly shooting at Vaughn. The huge cover-up begins, but their plan to hide the bodies and get away with it backfires spectacularly. To everyone's surprise, the finale was drastically different from what we had anticipated. The cinematography and performances in 'Calibre' were praised.
Howards End (1992)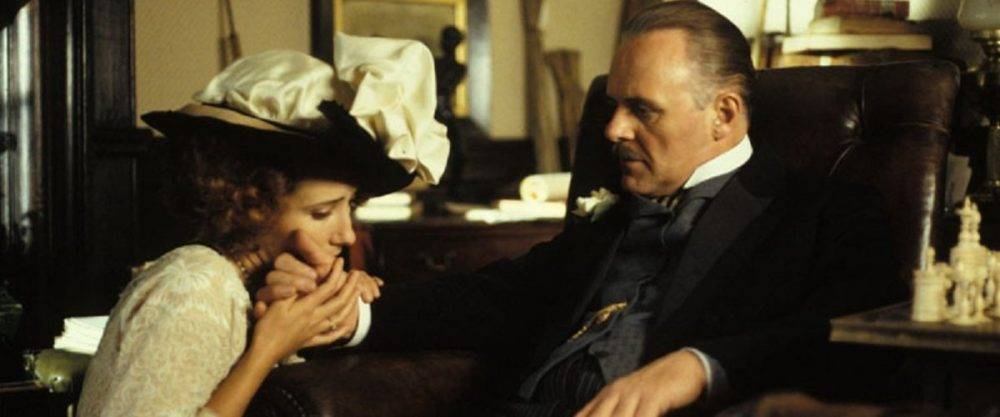 The film is a story about Margaret Schlegel and her sister Helen, who belong to the Schlegel family, and is often regarded as a timeless classic, an unforgettable tale of love, hate, lust, relationships, greed, power, and wealth, with a star cast that includes stalwarts like Anthony Hopkins, Emma Thompson, and Helena Bonham Carter, to name a few. The Schlegels, Wilcoxes, and Basts are the three social classes of 1910s England, and their quest for power is at the heart of the story. Mrs Wilcox and Margaret have become such close friends that the former has promised Margaret Howards End, her home, following her death. Margaret then becomes engaged to Mr Wilcox, a widowed man, much to Helen's chagrin. The rest of the plot revolves around Margaret's victory at Howards End. 'Howards End' received positive reviews from all quarters and received nine Academy Award nominations, including three wins, including Best Actress for Emma Thompson.
Kajaki (2014)
'Kajaki,' one of the most powerful docudramas you'll ever see, tells the story of a troop of British soldiers who were besieged in Afghanistan's eponymous province. These soldiers were supposed to dismantle a Taliban barricade, but as soon as they step out of their vehicle, they find they've been trapped in an area riddled with landmines. The only way to get out is to request airlifts. The biggest concern with the airlift, however, is that even the tiniest error may result in the entire area being blown up. This video is highly tense and keeps you on the edge of your seat from beginning to end.
Man Up (2015)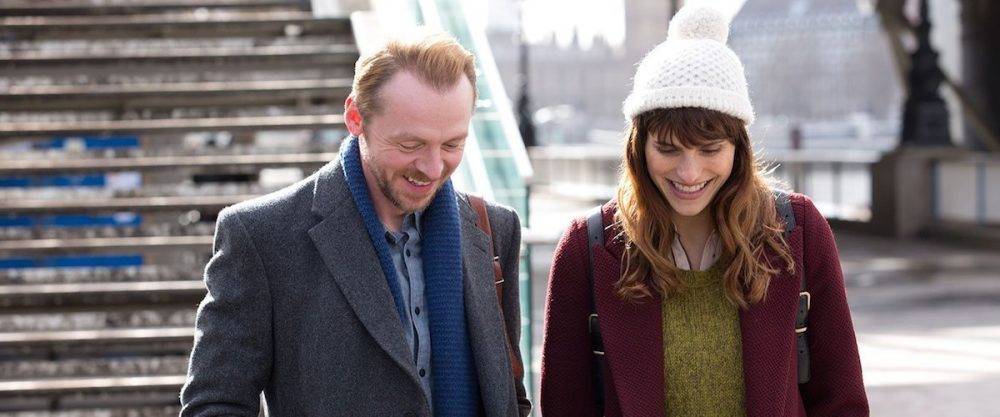 'Man Up,' another Simon Pegg film on this list, tells the story of Nancy and Jack, who meet out of nowhere at a train station and are clearly meant to be. Nancy, a 30-year-old single woman, has given up hope of ever finding real love. On her way to London to celebrate her parents' 40th wedding anniversary, she sits across Jessica on the train, who is reading a book about blind dating. Given that Nancy was not particularly friendly to her, Jessica leaves the book on the train, causing Nancy to follow her to Waterloo station. Jack introduces himself to Nancy, mistaking her for Jessica because he is Jessica's blind date. 'Man Up,' a heartwarming, rewarding watch about a chance encounter that turns into an eternal love story, is a heartwarming, worthwhile watch.
Mindhorn (2016)

'Mindhorn,' set on the Isle of Man, centres around a murder that occurred in the small, picturesque community. According to reports, the killer would only negotiate with and maybe surrender to a man named Mindhorn. The issue is that no one with that name exists. Despite the fact that Mindhorn was a long-cancelled television show about a cop, the actor who played Mindhorn agrees to bargain with the killer one last time. Thorncroft's last hope, with his reputation in shambles and his career on the decline, is to steal a piece of this horrific extravaganza's notoriety. Despite being constructed on a minimal budget, the film has a brilliant premise and is an enjoyable film on any given day.
Suite Francaise (2014)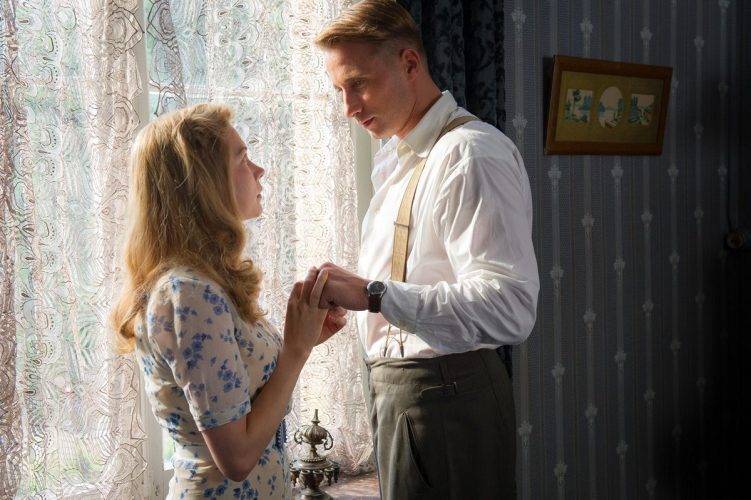 It wouldn't be inaccurate to characterize 'Suite Francaise' an eternal love story set in the most impossible of circumstances, in the most unlikely of places for love to blossom in all its splendour. The film is set in the 1940s in a small French town during the Nazi occupation of France following the latter's surrender, and tells the story of Lucile, who has been imprisoned in her home with her domineering mother-in-law while they wait for the return of Lucile's husband, who is now a prisoner of war. Lucile is enamored with Bruno, a young and gorgeous German soldier who has arrived to her apartment, while more and more German soldiers flow into the town and take people's homes for their own stay. Despite the odds stacked against her, Lucile falls in love with Bruno. For aficionados of period romance films, 'Suite Francaise' is a must-see.
The Duchess (2008)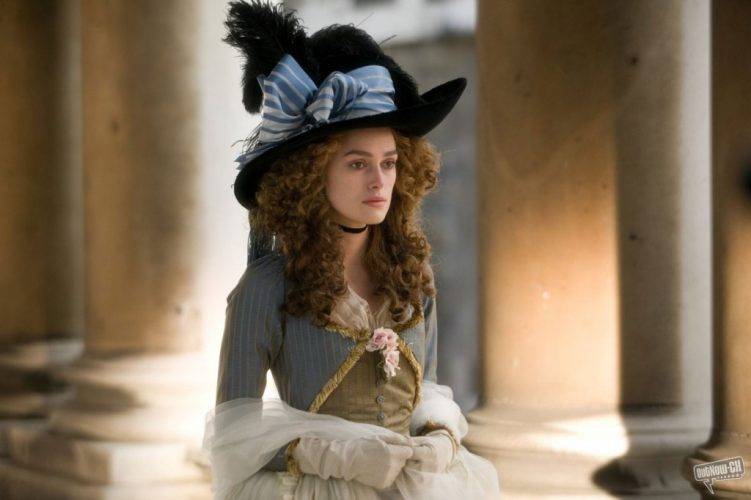 Georgiana Spencer married the Duke of Devonshire, one of England's wealthiest and most powerful dukes, when she was seventeen years old. Their marriage, however, is not what she had hoped for. Georgiana has only two tasks, according to the Duke: produce a male heir and remain faithful to him. Georgiana is pushed away by the Duke's coldness, so she initiates an affair that could end badly. This is a multi-layered historical drama with captivating rich characters and a lot of conflict, starring Keira Knightley and Ralph Fiennes in the lead roles.
The King's Speech (2010)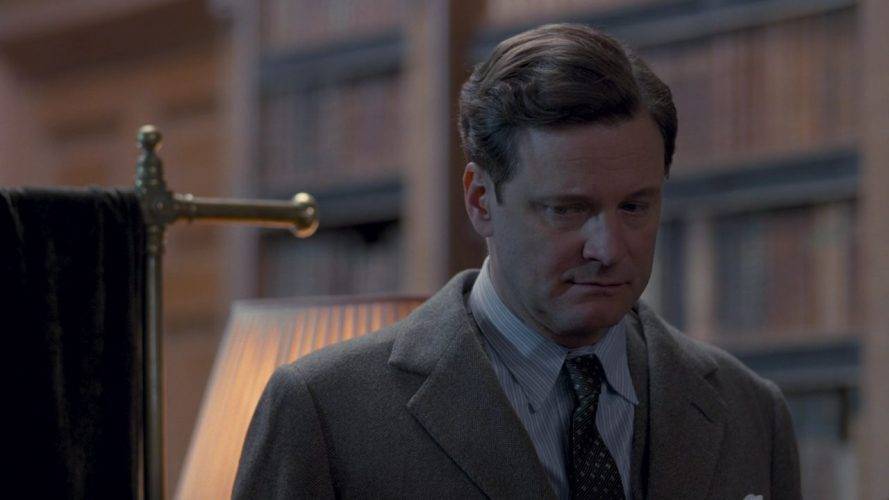 The film was a critical and commercial smash, and Colin Firth received his first Academy Award for Best Actor in a Leading Role. The real-life story of King George VI, the younger son of King George V, who ascended to the throne after his elder brother Edward abdicated in 1936 is told in 'The King's Speech.' The film focuses on the late King's stammer, which caused him to be in awkward and unpleasant situations, and which he never overcome. To deal with his stammer, he seeks the help of Lionel Logue, an Australian speech therapist who becomes invaluable in conquering King's phobia of public speaking and stammering. The King's speech declaring war on Germany in 1939 is the film's center point, as well as a movie moment that every viewer anticipates while viewing it. Colin Firth's portrayal of King George VI is widely recognized as the most historically accurate and authentic representation of the King to date.
The King (2019)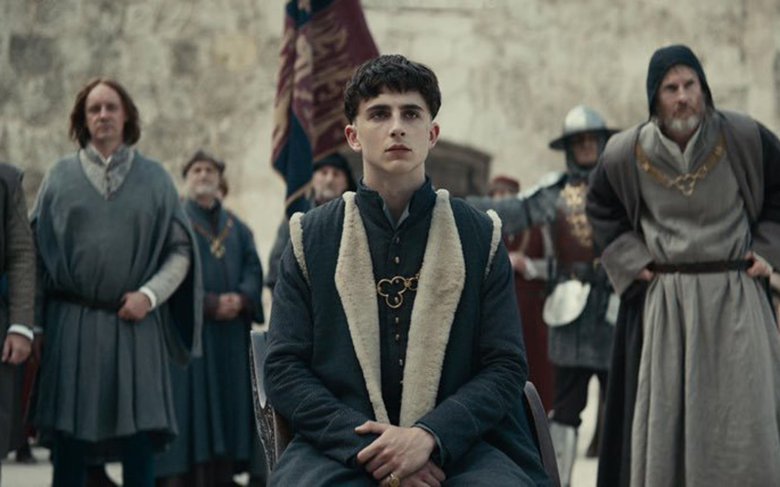 William Shakespeare wrote a number of plays based on the lives of Henry IV and Henry V, all of which are used as inspiration for Timothee Chalamet's 2019 film. After his father's death, Chalamet plays the young prince Hal, who is unexpectedly crowned king and given the name Henry V. Hal, on the other hand, is the type of person who has always despised royalty. Before he was hauled to the throne to become king, he had given up his life in the palace. He now has to deal with the many political upheavals in the country while also coming to grips with his own turbulent background, despite being a complete rookie at the business of running an empire. Chalamet has put in a strong performance in this film, which is aided by the amazing production design.
The Riot Club (2014)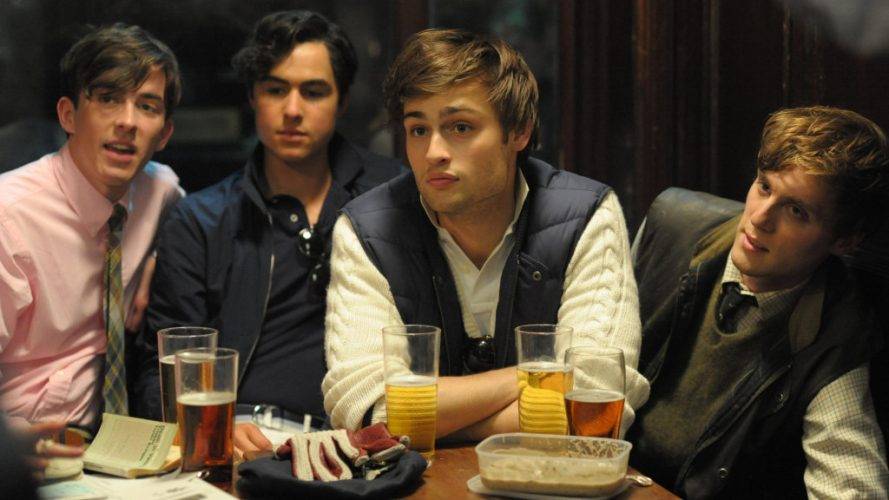 'The Riot Club,' not to be confused with the all-time classic 'Fight Club,' tells the story of a drinking club along similar lines. Miles and Alistair are two affluent brats who have contacts with numerous aristocrats and are studying at Oxford when the narrative begins. Alistair desires to be a politician like his uncle, whereas Miles is a shy and cheerful guy with a simmering relationship with his fiancée Lauren. With their careers on the line, Miles and Alistair must stay to their guns after entering 'The Riot Club,' a legendary club centered on the idea of hedonism and the power of money. However, a bold instance says otherwise. 'The Riot Club' is said to be modeled on a real-life Bullingdon Club, which is an unofficial all-male club for Oxford undergrads.
The Ritual (2017)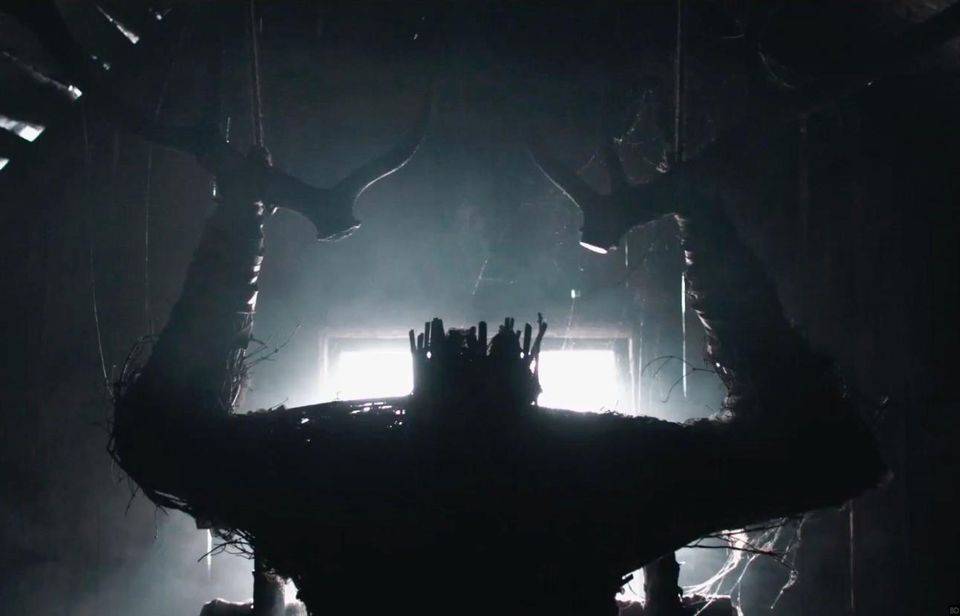 'The Ritual,' a British horror film, tells the story of four friends who decide to go on a trip through a Scandinavian woodland. However, because these forests are dense and large, one false step can take you into the wilderness for good. This is exactly what these four friends experience as they explore a section of the woodland cursed by a creature from Norse mythology. These buddies quickly understand that getting out of this wilderness will be nearly impossible. The film makes excellent use of its locales to generate a sense of horror and dread, and this is what distinguishes it from other horror films.
Una (2016)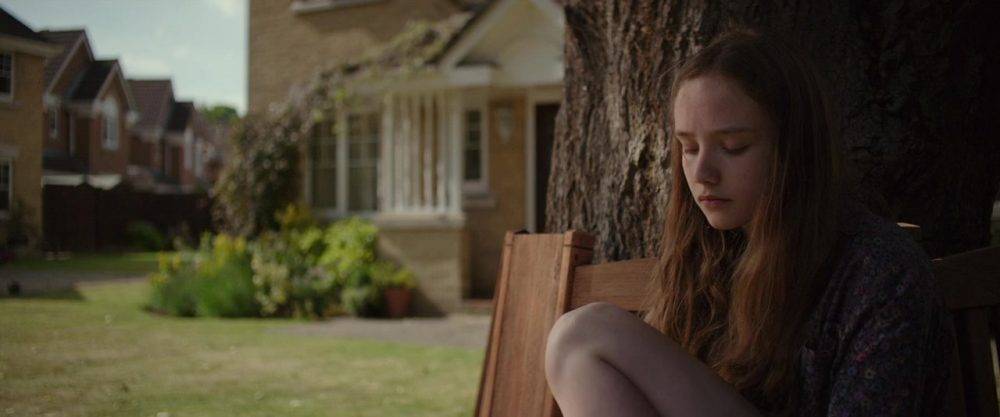 Una is a late-twenties young woman who is haunted by her dark background. She goes to his job after seeing an old photograph of a man who used to be close to her and wants to know why he abandoned her after they had a sexual relationship. Dark secrets, on the other hand, begin to surface. "Una" is a character-driven psychological thriller that defies cinematic conventions and portrays child sexual assault in a way that no other Hollywood film has ever attempted. Rooney Mara and Ben Mendelsohn feature in the film.
Virunga (2014)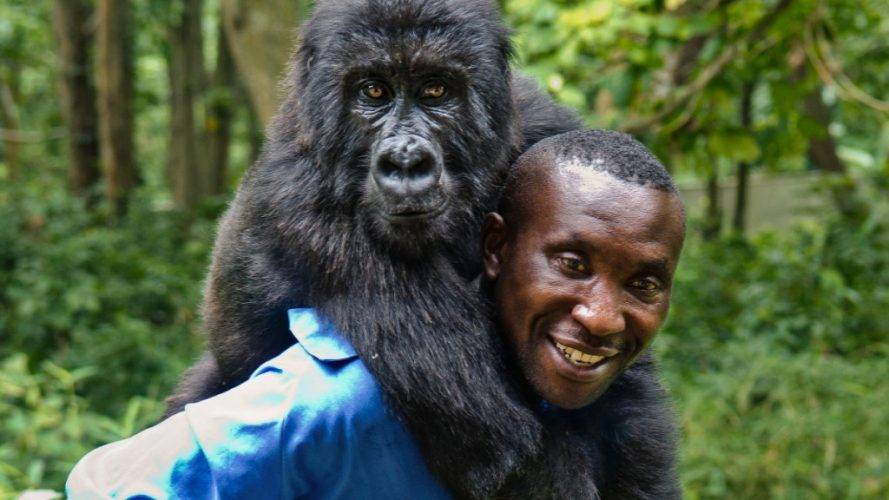 Virunga National Park, a UNESCO world heritage site in eastern Congo, is home to the world's last mountain gorillas. We follow a group of armed individuals who are attempting to preserve an endangered species from armed militia, poachers, and other bad forces attempting to control Congo's abundant natural riches. This film, which was nominated for an Academy Award for "Best Documentary Feature" in 2015, is a wake-up call about nature and civil war. It is also a thought-provoking film, owing to the direction of Orlando von Einsiedel and the captivating environment of Congo.
Our Team DCS includes 5 different writers proficient in English and research based Content Writing. We allow them and encourage them to follow the Entertainment news all day long. Our posts, listicles and even the exclusives are a result of their hard work.