This actor has been active since 2003 on the screen. Among all the work he has done in his career, one of his most notable roles was that of the bartender Jack in the movie Burlesque. Although, his most relevant performance was in Twilight, where he played James, the main villain of the first film of the saga. He even won a few awards for that one. Below you will find a list of the best performances that Cam Gigandet has had so far.
Burlesque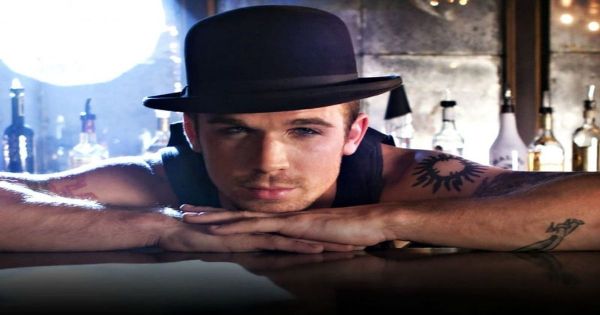 Burlesque was quite popular when it was released in 2010. It starred the great Cher and Christina Aguilera, as well as Kristen Bell. The plot revolves around Ali, an aspiring singer, who moves to Los Angeles and becomes a burlesque dancer. During the film, she has a strong connection with Tess, the salon owner, and Nikki, her rival.
Cam Gigandet plays Jack Miller, a composer who works at Tess's bar. He falls in love with Ali, the protagonist, but this is a challenge for his character, as he's also engaged to Natalie. Thus, this role was very important for the actor, as it helped boost his career and gain more recognition.
Easy A
Easy A is a 2010 teen romantic comedy film, which was a box office hit and received several nominations. It stars Emma Stone, Penn Badgley, Lisa Kudrow, and Amanda Bynes. It tells the story of Olive Penderghast, a 17-year-old high school student, who gets involved in the typical embarrassing situations of high school.
Gigandet played the role of Micah, Marianne's boyfriend. This character contracts chlamydia from sleeping with Mrs. Griffith, to which Olive decides to blame herself in order to protect the reputation of her favorite teacher at school, Mr. Griffith. Although it wasn't such a relevant role in the film, it was liked by the audience.
Never Back Down
Never Back Down was a 2008 film in the martial arts genre. It was directed by Jeff Wadlow and is about a teenager, who is moody and looking for trouble. Jake is transferred to a new high school, and everything starts to take its course when he discovers an underground fight club. The film also stars Sean Faris, Amber Heard, and Djimon Hounsou.
Cam Gigandet's character was Ryan "The Terror" McCarthy. This was the main antagonist of the film, being the bully and rival of the protagonist. This was an excellent role to demonstrate the actor's marked potential to play villainous roles.
Pandorum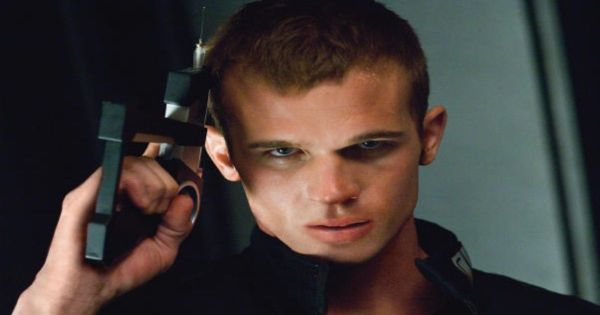 Pandorum is a science fiction and horror film, which includes elements of survival and adventure and was released in 2009. The film stars Dennis Quaid and Ben Foster. The plot revolves around a lieutenant and a corporal, who wake up in hibernation chambers inside a ship without remembering anything. They discover that they're not alone and that staying alive is going to be more important than anything.
Gigandet played the role of a younger Corporal Gallo, who was a corporal who went insane and murdered his entire crew. In fact, this character thought he was Payton (the lead lieutenant) for most of the movie. Although Pandorum was a failure, the actor's performance was very good.
Priest
Priest is a 2011 film, which was directed by Scott Stewart, which falls into the genre of horror and action. It's based on a Korean comic book of the same name and the theme is an alternate universe, where vampires have been at war with humanity for centuries. The protagonist is a veteran warrior priest, who survived the last Vampire War and must find his niece, who was kidnapped by these creatures.
Cam Gigandet played Hicks, the sheriff of a free town within the alternate universe. This character becomes a helping hand for the protagonist in his quest to find and rescue his niece.
The Roommate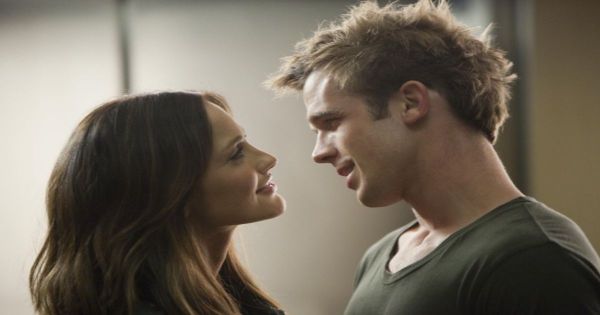 The Roommate is a psychological thriller, which was released in 2011 and featured performances by artists such as Leighton Meester, Minka Kelly, and Danneel Harris. It was written by Sonny Mallhi and directed by Christian E. Christiansen. The plot revolves around Sara, a girl who's starting her freshman year of college and shares an apartment with Rebecca. All was going well until Rebecca begins to become obsessed with the protagonist and involves her in a series of shady goings-on.
Gigandet's role was that of Stephen, Sara's love interest, who's a member of a fraternity. He comes across as great support for the protagonist helping her with the Rebecca situation, which was a pretty good performance in his career.
The Unborn
The Unborn was produced in 2009 and falls into the supernatural horror genre. The plot is about a young woman, who's haunted by a dybbuk, a spirit in Jewish mythology. She seeks help from a rabbi, but this entity seeks to use her death as a gateway to exist in the physical world again. The film was directed by David S. Goyer and features performances by Odette Yustman, Meagan Good, and Gary Oldman.
Gigandet plays the role of Mark Hardigan, who's the skeptical boyfriend of Casey, the protagonist. He comes across as a rather skeptical person at first, however, he later ends up supporting his girlfriend in trying to solve the dybbuk problem.
Trespass
Trespass is a 2011 film and was directed by Joel Schumacher. He worked with a screenplay by Karl Gajdusek. The plot revolves around a married couple, the Millers, who enjoy good fortune. They and their daughter are a dysfunctional family, but this is no longer their main problem when they're taken hostage by a group of extortionists. The film also stars Nicole Kidman, Nicolas Cage, Ben Mendelsohn, and Liana Liberato.
Cam Gigandet played the role of Jonah in the movie, who was one of the robbers. This was the younger brother of Elias, the leader of the criminals, who had also had an affair with Sarah Miller before the attack. He was hired to install the security system of the house.
Twilight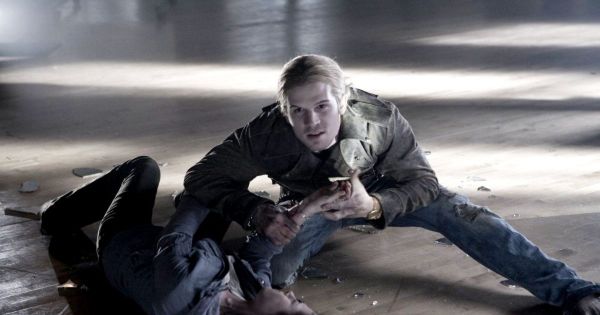 Twilight is a romantic fantasy film saga that many of us remember fondly. It's based on the books by Stephanie Meyer and the first movie, Twilight, was released in 2008. The plot centers on Bella, a teenage human, who falls in love with Edward Cullen, a vampire. Subsequently, he and his family repeatedly try to keep her safe from the dangers caused by other vampires. Throughout these films, we can enjoy the performances of Kristen Stewart, Robert Pattinson, and Taylor Lautner as the main characters of the story.
Gigandet plays James, the main villain of the first film and leader of a coven of nomadic vampires, who meet the Cullens. This is Victoria's boyfriend and Laurent's friend. During the film, you can see that this character is very dangerous, as he has highly developed senses and is a talented tracker, who almost murders Bella. This is the best role Cam Gigandet has had to date and one for which many remember him.
Violent Night
Violent Night is one of Gigandet's most recent works, as it is a movie released in 2022. In the comedy and action genre, it tells the story of Santa Claus, who has to fight against some mercenaries, who took a high-class family hostage in their own home. The film also featured star performances by David Harbour (Santa Claus) and John Leguizamo (Scrooge).
Cam Gigandet played the role of Morgan Steel. This was an aspiring action star, the boyfriend of Jason's sister, members of the family kidnapped by the mercenaries.
Our Team DCS includes 5 different writers proficient in English and research based Content Writing. We allow them and encourage them to follow the Entertainment news all day long. Our posts, listicles and even the exclusives are a result of their hard work.