10 Best Characters From 'FRIENDS' We All Love
The reunion of the members of Friends for the HBO Max special has sparked renewed interest in the sitcom's characters. Of course, the show is still as popular as it was 28 years ago, with fans all over the world enjoying Ross, Monica, Chandler, Phoebe, Joey, and Rachel's antics in and around Central Perk.
On Ranker, users voted for their favorite character. This includes supporting characters like Gunther and Janice, who added additional entertainment value to the main cast. There's no doubt that the rating reflects who the fanbase considers the best of the lot because thousands of people voted.
Chandler Bing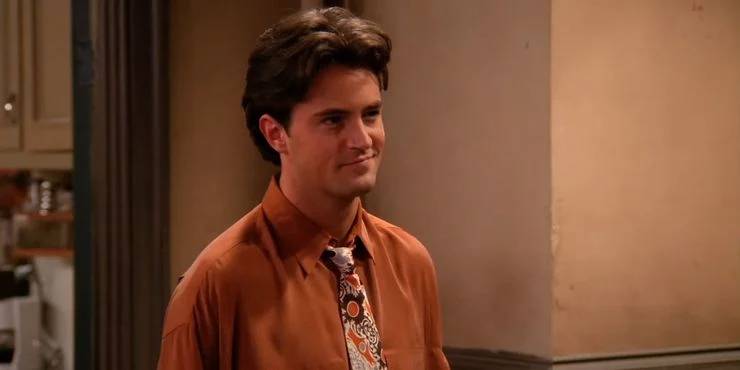 Chandler is Friends' standout character, having made an impression from the show's very first episode. His self-deprecating humour, funny personality, and proclivity for embarrassment were unrivaled. Chandler, on the other hand, was willing to evolve and was easily the character who matured the most.
Chandler overcame his fear of commitment by marrying Monica and becoming a father at the end of the series, as well as obtaining a career that he actually enjoyed. Fans of Friends love to imitate Chandler's particular demeanor, and there's no doubt that, because to his never-ending sarcasm, he's the one who delivered the most famous lines in the series.
Gunther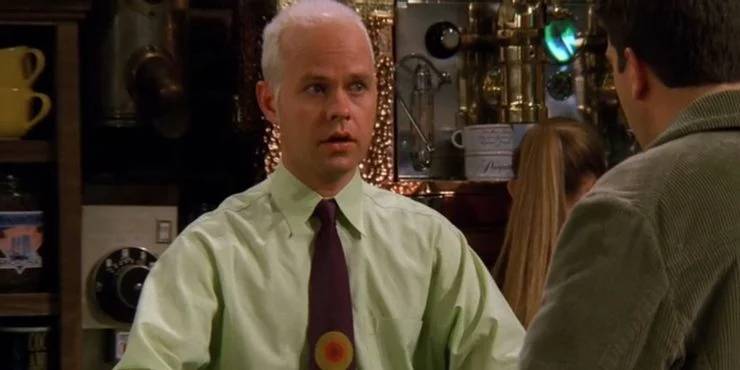 Before he madly fell in love with Rachel, Gunther was a minor character who was only seen in the background at Central Perk. Throughout the 10 seasons, there were thousands of humorous instances in which he tried and failed to tell her how he felt.
Gunther was primarily a comedic character who was harsh to Ross at times, such as when he revealed Ross' romance with Chloe to Rachel to break them up. Some fans even cheered for him because of how determined Gunther was to win Rachel, demonstrating how popular he became with viewers.
Jack Geller

Despite the series' numerous failed parents, many consider Jack to be the best father in Friends. He was very affectionate with Monica, unlike his wife, and went over to comfort her through her breakup with Richard. Jack was also eager to make amends by apologizing for favoring Ross mistakenly and gifting her the Porsche she coveted.
But it was mostly Jack's wacky conduct that kept viewers engaged, as he always managed to make things awkward. Things like Jack forgetting about the family dog or even forgetting which baby was his granddaughter were the types of jokes that made people laugh out loud.
Janice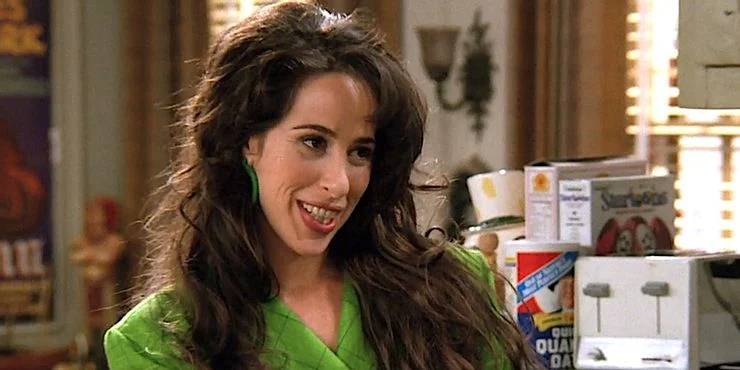 While the gang in Friends was cruel to Janice because she was obnoxious, the character is immensely famous among fans. Janice's famous remark "Oh my God!" has become a part of popular culture, and spectators would erupt in applause whenever she spoke it.
Janice's distinctive characteristics are her nasal voice and piercing laugh. Janice was also one of the show's friendliest characters, who only wanted to mingle with the heroes; it wasn't her fault they didn't like it. Janice's penchant to appear in the lives of the major characters always produced for fantastic storylines, and fans never got tired of her.
Joey Tribbiani

Joey had the largest heart of all the Friends characters and was the best buddy anyone could wish for. Joey was the perfect friend because of his great appetite, good appearance, and attractive demeanor, especially because he was a character anybody could trust on, as he treated his friends like family.
Joey's less-than-intelligent moments, from his wildly bad performance on Pyramid to the gibberish he said when he thought he'd learned how to speak French, provided lots of chuckles. All of this combined made him an endearing person to be around, and Friends fans adored him.
Mike Hannigan

In retrospect, Phoebe and Mike appear to have been an underappreciated Friends pair because the latter was the only non-main group member to become a permanent fixture. It would have taken a special person to persuade supporters that an outsider could marry one of the gang, and Mike certainly lived up to the hype.
Mike had a similar peculiarity about him that made him so lovable, from making the moniker Crap Bag sound respectable to researching beer facts with Ross and beating Monica at ping pong. He brought a laid-back spirit to Friends that helped him become the man worthy of Phoebe's love.
Monica Geller

Monica began as a rather average character before becoming aggressive or, as Janine put it, "quite loud for such a small girl." Monica's overcompetitiveness and aggressive attitude made her someone who couldn't be ignored, and that's what made her so endearing.
Monica is the figure who popularized cleaning as a result of her insatiable desire to clean whatever she saw. Monica was a motherly personality who took care of everyone around her just because it made her happy, and she was a source of comfort for her friends and fans.
Phoebe Buffay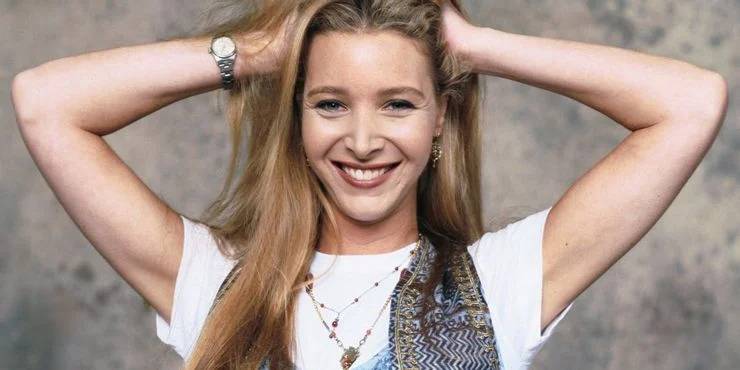 Phoebe is the type of wacky character who provides admirers with infinite material to appreciate. She had the most bizarre notions – such as that her mother was reborn as a cat and that Santa was real – but she carried them with such innocence that it was difficult not to like her.
While Phoebe grew angrier as the series progressed, she remained one of Friends' most likeable characters. Because Phoebe was the only character who never had a plot-heavy development, her casual demeanor and no-drama image made her the go-to person for fans in the later seasons. It was all about the good times she had hanging out with her friends for her.
Rachel Green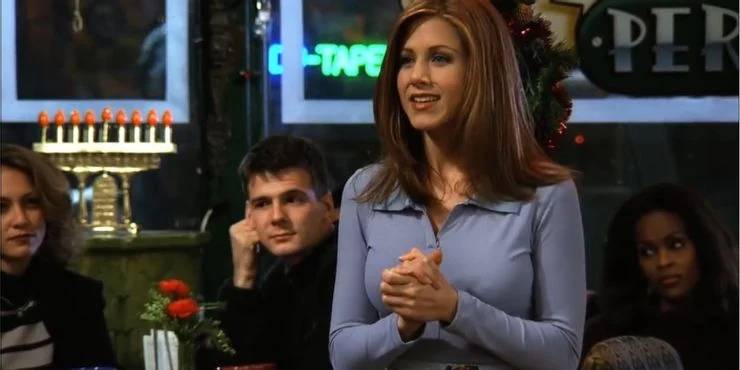 Rachel, like Ross, has been chastised for being envious of the former's relationships and for being catty. However, this was mostly for comic effect, and Rachel became increasingly amusing. She, like Ross, has the most character growth, transitioning from a spoilt privileged girl to a self-sufficient career woman and responsible mother.
Jennifer Aniston's portrayal of Rachel's style choices became part of mainstream culture, and she was easily the most popular Friends character at the time. Her love tale with Ross is still a staple of the "Will they?/Won't They?" theme in movies and television shows.
Ross Geller
While the internet despises Ross for a variety of reasons, there are a number of life lessons Ross teaches in Friends. Ross taught followers when it was appropriate to compromise in relationships and when personal happiness should take precedence. Ross was the brunt of all the divorce jokes, yet he persevered to get his happy ending.
Ross' poor luck contributed to some of the funniest scenes in Friends, including getting trapped in his leather pants, having devil white teeth, becoming overly tanned, and speaking the wrong name at his own wedding. Ross was also the focal point of Friends' romantic subplot, therefore he's sometimes regarded as the de facto male lead.