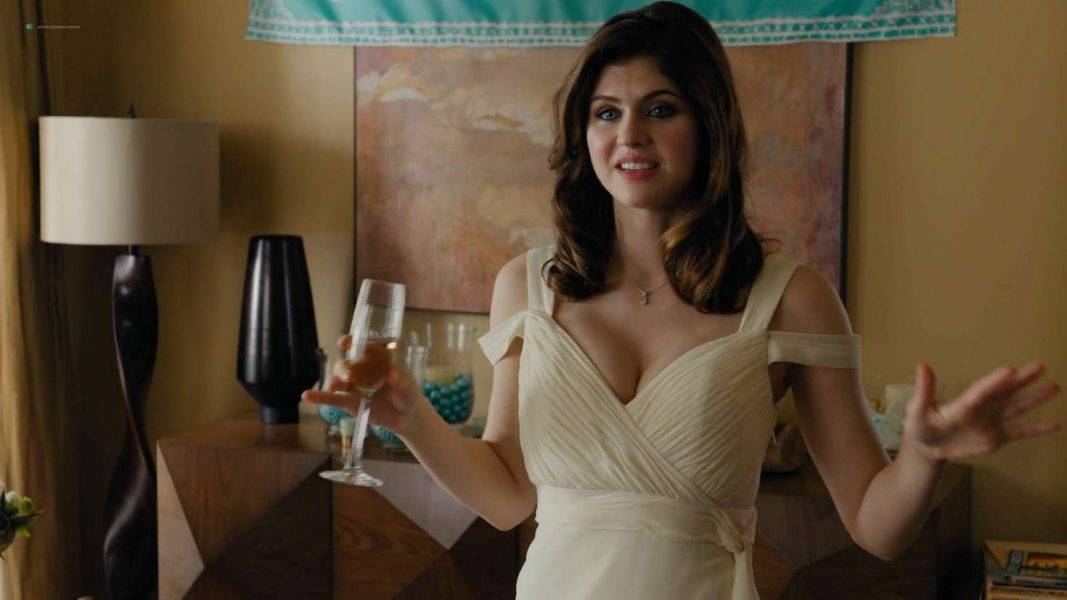 20 Best Chick Flicks on Netflix Even Guys Love Watching
The phrase "chick flick" has been applied to romcoms, high-school dramas, teen romance films, and coming-of-age love stories with a lot of glitz. By definition, a chick-flick is a film that appeals to younger women. When we hear the term "chick flick," we immediately think of a variety of films, most notably romantic comedies or dramedies with swooning romance, heartbreaks, and gorgeous handsome boys.
We've seen a whole new age of chick-flicks reign every year as film has progressed throughout the years. Chick films are no longer only about young romance or heartbreak; they've evolved into much more. We're going to look at chick flicks of all kinds today, both new and old. The nicest part about these movies is that you can view them all from the comfort of your own home. Here's a big list of some really nice chick flick movies on Netflix for your next girls' night in or for those men who are in touch with their feminine side, from the classic 'P. S. I Love You' to one of the recent romantic comedies on Netflix, 'To All the Boys I've Loved Before.'
About Time (2013)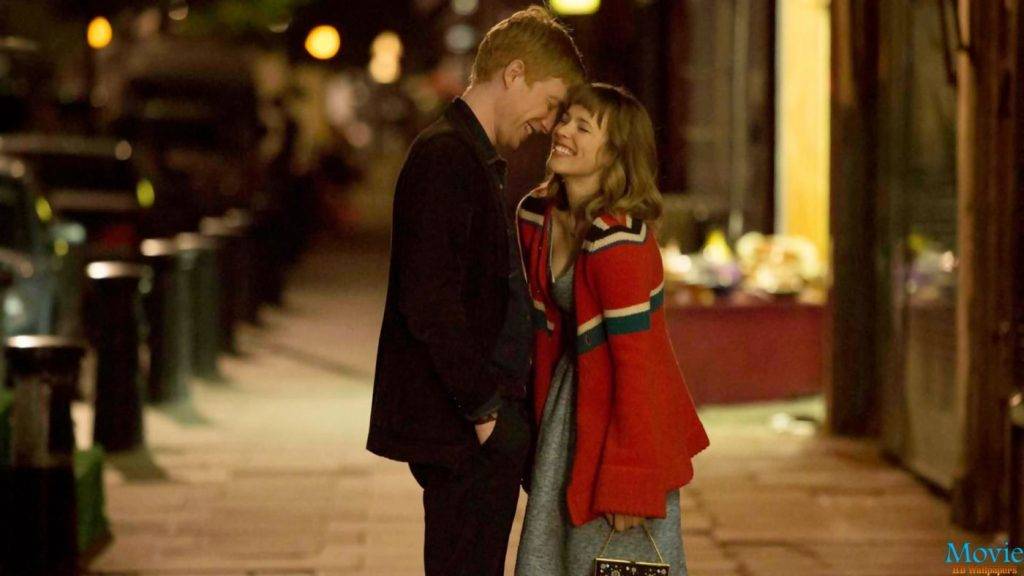 'About Time,' a love story with a healthy dose of fantasy, tells the narrative of Tim Lake (Domhnall Gleeson), who learns from his father that the male members of his family have the unique ability to travel across time. Tim determines that he must put his talent to good use in order to live a more fascinating existence. As a result, Tim uses his abilities to find a girlfriend. Soon, he finds that time travel alone isn't enough to win some people's hearts. He does find a girlfriend in Mary (Rachel McAdams), and he uses his power and a little trickery to make her fall in love with him. We might say that the picture has the finest of all worlds. There's humor, romance, drama, and magic in this film. They all work together to provide you with a healthy dose of enjoyment.
Always Be My Maybe (2019)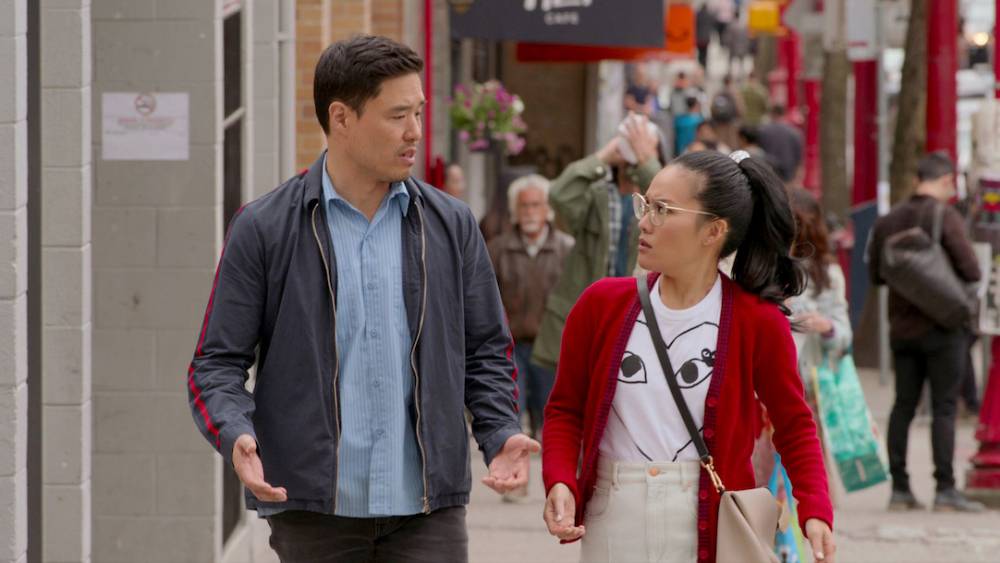 'Always Be My Maybe,' directed by Nahnatchka Khan, is a poignant romantic comedy film about two childhood sweethearts who meet again as adults. The film is around Sasha Tran and Marcus Kim, two children who grow up as neighbors and become close friends. Sasha frequently visits Marcus' house for dinner, where his mother frequently instructs her in the kitchen. They cease seeing each other after a nasty argument and only resurface sixteen years later, when Sasha is a successful chef and Marcus is a musician in a local band. Will they be able to put their differences aside and reconcile? Keep an eye out for Keanu Reeves, who plays himself in the film and has an interesting role. Ali Wong and Randall Park, the two major performers, light up the screen with their outstanding chemistry and hilarious timing. The film is not only a delightful romantic comedy, but it also contains subtly hidden social commentary regarding Asian-American living in San Francisco.
American Honey (2016)

Andrea Arnold's poignant film 'American Honey' depicts the story of a youngster who runs away from home and encounters a series of challenges that turn her life into a fairly stressful and dramatic adventure. Star (Sasha Lane), the young lady in question, first encounters a traveling sales squad selling things from door to door across the Midwest. They're a group of teenagers, and Star quickly establishes herself among them. Jake (Shia LaBeouf) is one of these kids with whom Star falls in love. She quickly integrates into the group, partying hard and living on the edge. The film is quite long, but it quickly becomes entertaining as you fall in love with the characters and accompany them on their trip. 'American Honey' is a road movie that follows Star as she begins to discover her own genuine identity in the world. At the Cannes Picture Festival, the film received the Jury Prize.
Elisa & Marcela (2019)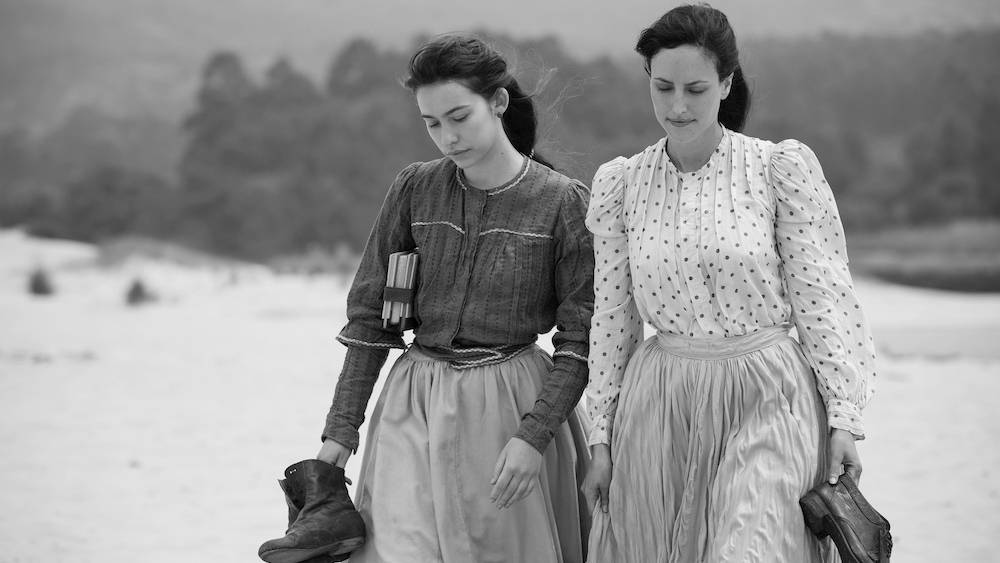 'Elisa And Marcela,' a biographical love film, tells the story of Spain's first-ever same-sex marriage. Elisa and Marcela meet for the first time in 1885, and their friendship quickly evolves into a full-fledged relationship. They maintain their relationship a secret for 16 years, and when Elisa runs out of options, he disguises himself as a man, obtains the required formal identification credentials, and marries Marcela in 1901. The film is based on a unique concept, but the execution falls short of the mark. The film remains a futile endeavor, since it fails to generate engaging characters or scenes to keep people engaged.
Falling Inn Love (2019)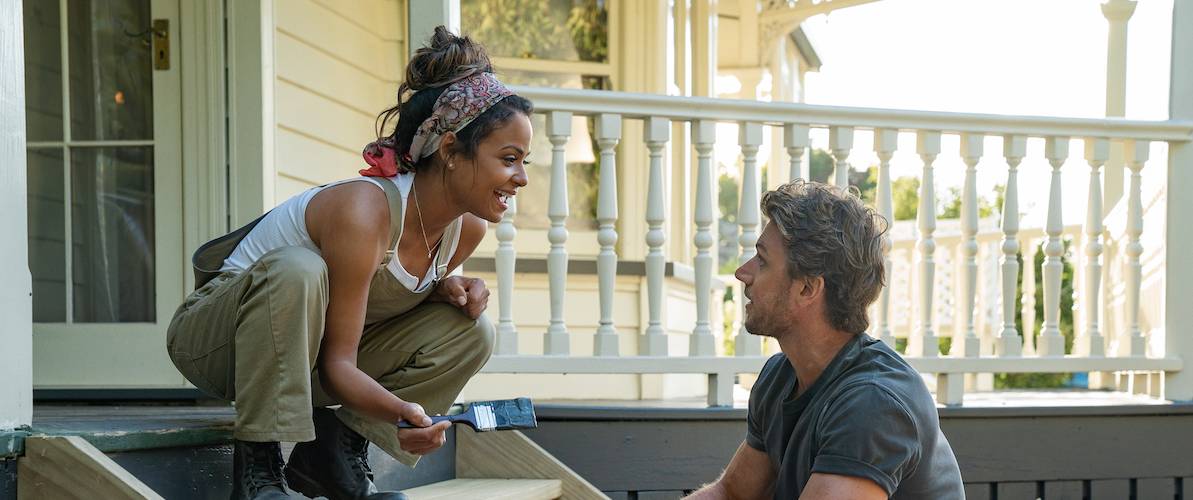 When everything seems to be going wrong for Gabriela Diaz (Christina Milian), she enters an internet contest and wins an inn in New Zealand. She has no other plans now that she has lost her job and boyfriend. She decides on the spur of the moment to accept the offer and visit the rustic inn, The Bellbird Valley Farm, which is now hers. Her adventures begin when she discovers that the inn is nothing like the images, and that her only hope is a certain Jake Taylor (Adam Devos). As they work to restore the inn, feelings build between them. But her life in San Francisco awaits her decision: will she return or stay?
Her (2013)

Theodore Twombly, played by Joaquin Phoenix, is the film's focal point. Spike Jonze's film, which begins as a sci-fi drama, takes a radically different course in redefining love and how one cannot restrict a "person" from liking or disliking anyone he or she wants. Theodore is a professional letter writer and an introvert in the distant future. He buys and installs a new AI-powered operating system, which he names Samantha (voiced by Scarlett Johansson). As strange as it sounds, he and Samantha become closer, with double dates, adventure excursions, and other things couples do in a relationship… even phone sex (at least it was close). When he discovers Samantha has been conversing with thousands of people at the same time, his world comes crashing down, a shocking revelation that completely shatters his universe. 'Her' is not just a unique concept, but it is also emotionally draining. Without a doubt, the film won an Academy Award for Best Screenplay and was nominated for four other awards. See it here.
Let It Snow (2019)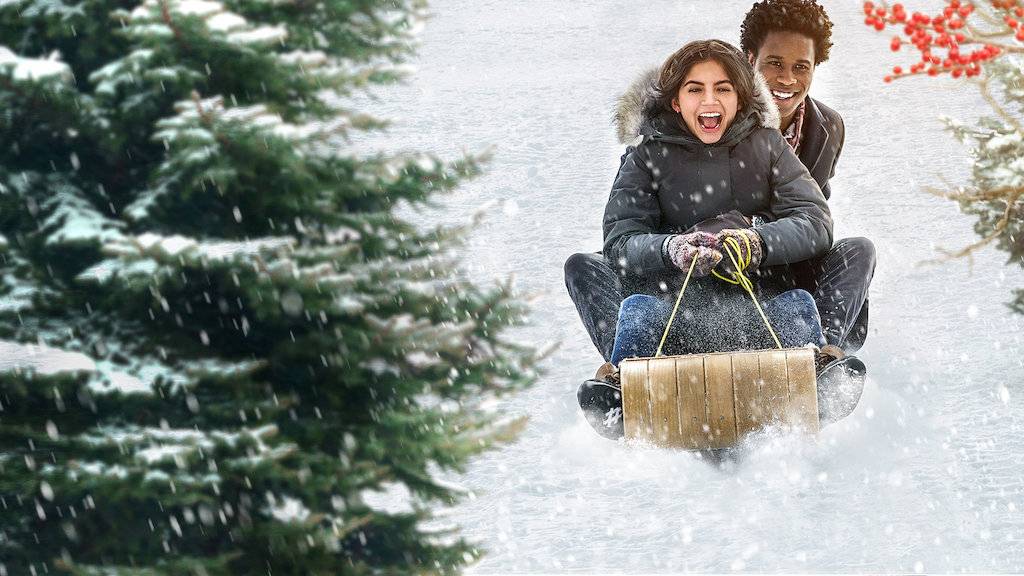 'Let It Snow,' based on the same-named novel by Maureen Johnson, Lauren Myracle, and John Green, tells the story of a group of people who are pulled together on Christmas Eve in the little town of Laurel, Illinois, by a snowstorm. It features a storyline about a lesbian couple and is directed by British director Luke Snellin. It creates excitement for the holiday season as it shows youngsters falling in and out of love. The ensemble cast of young and brilliant actors, each of whom skillfully engages the viewers, is praised for the beautifully rendered drama. The video was shot in Toronto and Millbrook, Ontario in February of 2019.
Love, Guaranteed (2020)

Nick Evans (Damon Wayans Jr.) has gone on roughly a thousand dates through a dating website but is still unmarried. He intends to sue the website for making false claims. Susan (Rachael Leigh Cook) is a dedicated lawyer who has volunteered for far too long and now requires a miracle. As Nick Evan's lucrative case falls into her lap, feelings between the two begin to develop, potentially jeopardizing everything. The film was inspired by a lawsuit filed against a beer manufacturer that claimed to brew its beer with "pure Rocky Mountain spring water." Rachael Leigh Cook also produced the film.
Our Souls at Night (2017)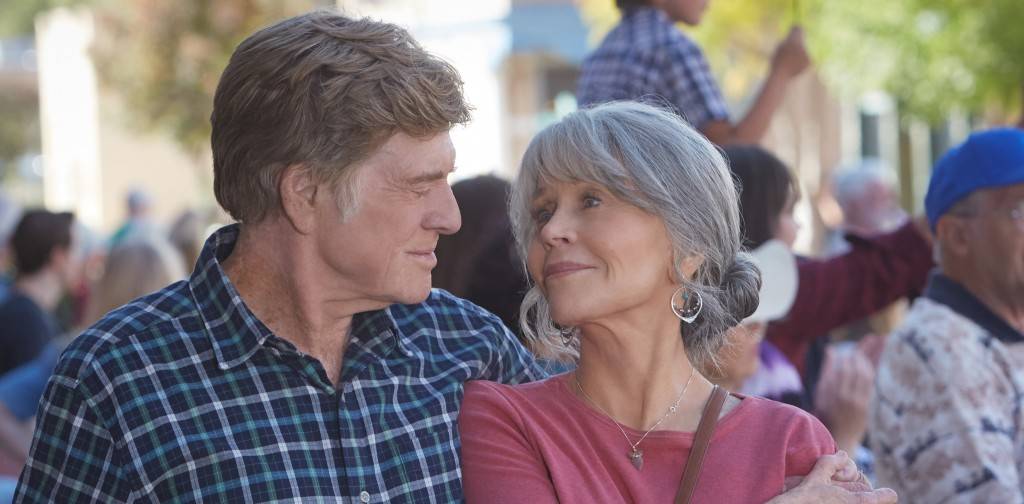 A touching short on the loneliness that comes with aging, this video emphasizes the necessity of company in human lives. After struggling with their loneliness, Louis and Addie, played by Robert Redford and Jane Fonda, find comfort in each other's presence. Both of them are lonely at night after losing their marriages. Addie invites Louis to share her bed on a platonic basis with her. Just so they may chat to and sleep with someone. They enjoy each other's company and the prospect of not sleeping alone. However, not everyone understands it in the same manner. You may watch the film here.
One Day (2011)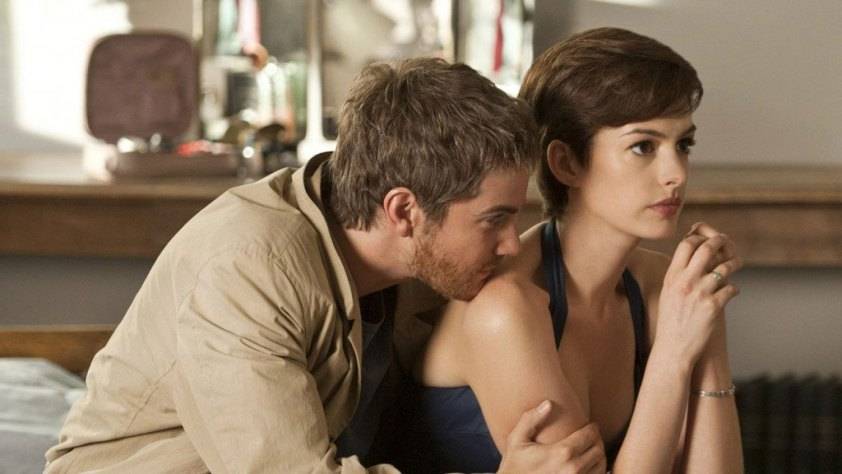 'One Day' is a romantic drama film based on the novel of the same name by David Nicholls. It delves into friendship, platonic love, and the search for one's true soulmate. Dexter and Emma first met on July 15, 1988, when they decided to part as friends after spending the night conversing and learning about each other. They go their own ways, yet their lives for the next 18 years seem to be linked by this 'one day' in 1988. Dexter is portrayed to have a promiscuous life filled with women, drugs, and booze throughout the next few years. After repeated career setbacks, he eventually settles down, finds a secure job, and becomes a father and husband, only to divorce his wife when he discovers her cheating on him. Emma, on the other side, is a struggling author who meets Ian, marries him, divorces him, and then begins seeing a French musician again.
After several years apart, Emma and Dexter finally meet and confess their love for one another. In 2004, they get engaged and finally married. Emma, however, is killed when she is hit by a truck while riding her bicycle on July 15, 2006. Dexter becomes completely inconsolable and self-destructive as a result. There is also an alternate conclusion to this film, which is revealed in 2011 as a flashback to 1988. Is it, however, a happy ending? See it here.
Paris Is Us (2019)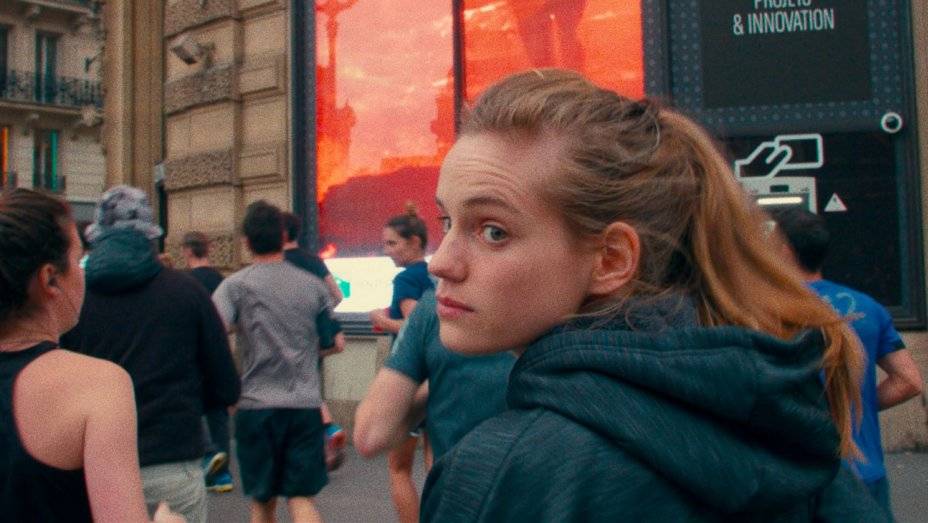 It is uncommon to find someone without objectives in today's world. Everyone nowadays aspires to do more and obtain places in society that will make their lives simpler. But how will you react if you meet someone who has no ambitions and is content with life as it is? This is exactly how Anna, the main character in 'Paris Is Us,' feels. She abandons her relationship with Greg in order to remain in Paris when Greg is required to work as an air traffic controller in Barcelona. Anna, on the other hand, is content with her waitressing job. We find her at a point in her life when she is debating how many relationships a single plane disaster may affect, or whether life is always governed by an external force. The film's premise is moving, but it lacks coherence in terms of what it is trying to say in the first place. The director tries to take a "stream of consciousness" approach to the whole issue, but films aren't the ideal medium for it.
Set It Up (2018)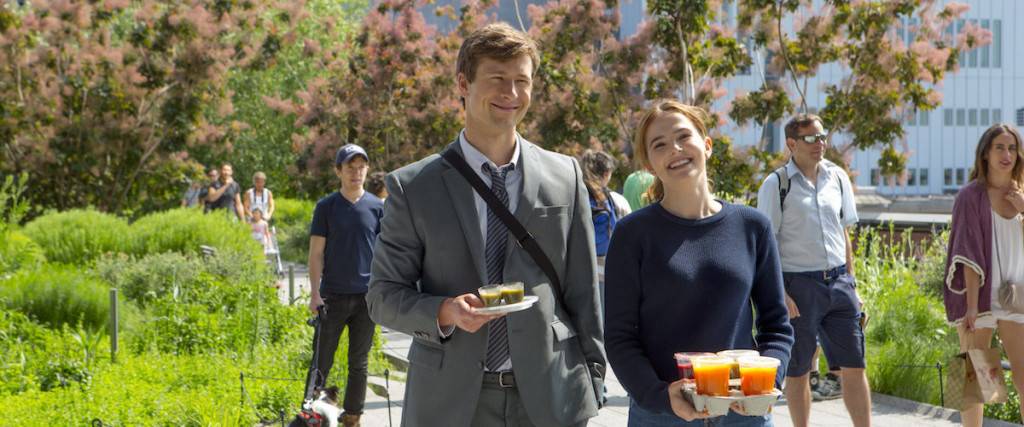 'Set It Up,' a refreshingly fresher perspective from an often worn-down subgenre, was well received by both audiences and critics, despite following the traditional chick flick "template." Harper and Charlie work as assistants to Kirsten and Rick, two demanding, workaholic bosses. When Harper and Charlie meet for the first time while delivering supper to their bosses, they decide they need to get their bosses laid. The strange story of Charlie and Harper attempting to set up their bosses begins here, although their attempts are initially unsuccessful. As they continue to try to hook up their bosses, they learn that they, too, have sentiments and likes to share, and thus everything ends happily. 'Set It Up' has an unusual feature in this subgenre: it is both predictable and interesting. See it here.
Sierra Burgess Is a Loser (2019)

The high school drama begins with an unexpected romance that develops due to a misidentification, but ends with a message of body positivity and confidence. The most popular girl in high school and a girl on the social fringe become friends in order to support each other and win over their crushes, but it isn't a simple path. In this Netflix Original, Shannon Purser, Kristine Froseth, RJ Cyler, and Noah Centineo star. 'Sierra Burgess Is a Loser,' while a stretch, should be taken with a grain of salt because the film has a number of objectionable elements, including homophobic slurs, a joke at handicap, and cyberbullying, to mention a few.
Someone Great (2019)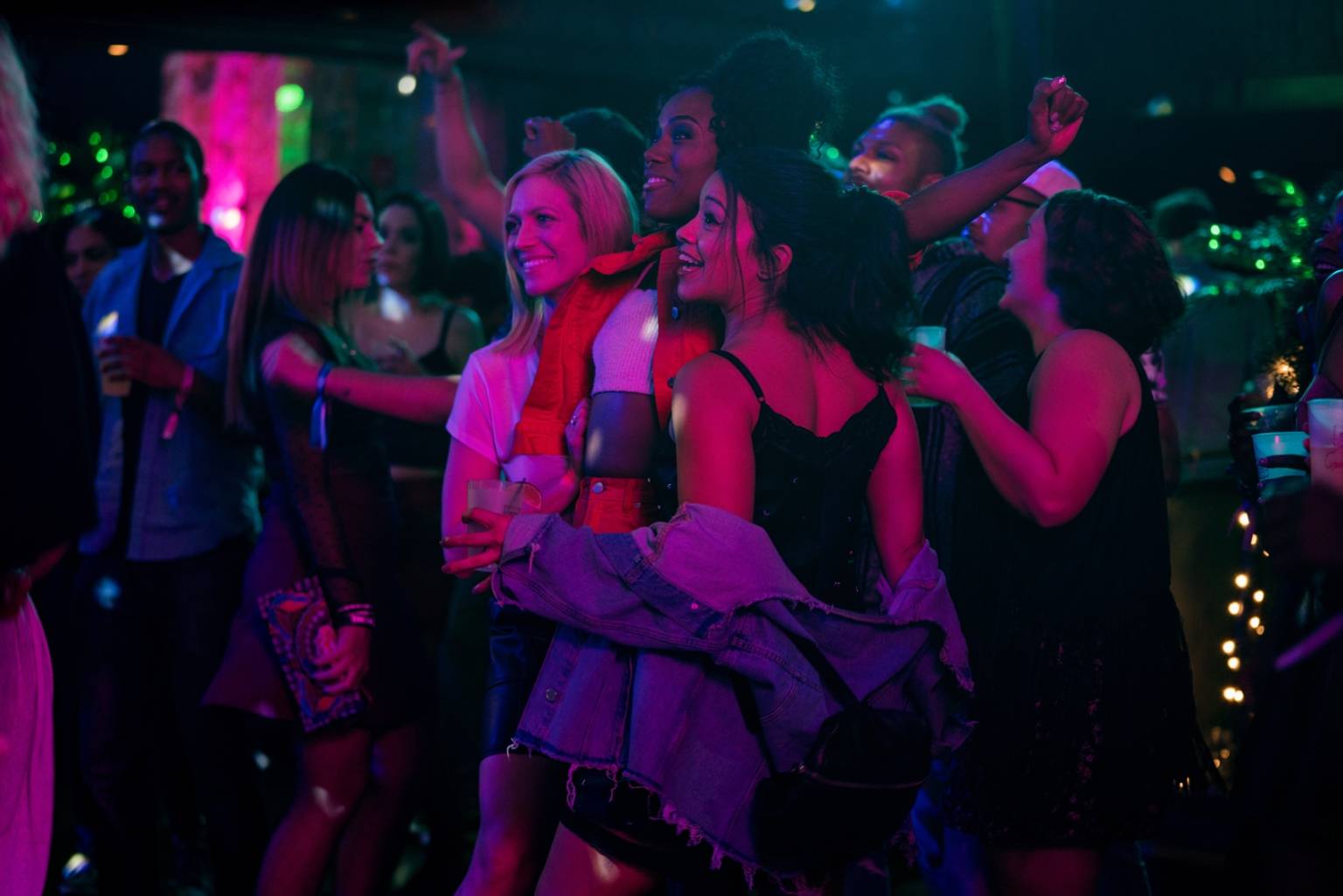 After a painful break-up, this relatable and funny story taps into the comfort of friendship. Jenny Young (Gina Rodriguez) and Nate Davis (Lakeith Stanfieldonce-perfect )'s romance must come to an end as they choose divergent professional and personal paths. Jenny wants one last blowout with her pals Blair Helms (Brittany Snow) and Erin Kennedy on the eve of her departure from New York City (DeWanda Wise). If you're looking for a movie to watch with your girlfriends, this is it. Jennifer Kaytin Robinson, the writer and director, leads us through this journey, which, in the end, teaches us that it's not about meeting "someone amazing," but about being that someone.
The Kissing Booth (2018)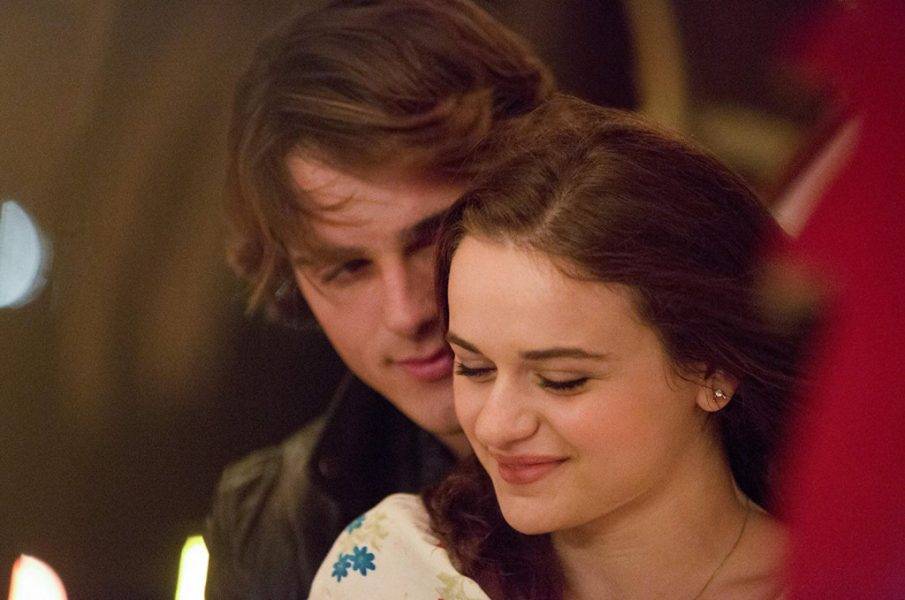 'The Kissing Booth,' one of the most recent additions to the world of chick flicks, is a chick flick at its core. Within the context of a school carnival kissing booth, Elle (Joey King) is drawn inexorably closer to Noah, her best friend Lee's brother. 'The Kissing Booth' became famous perhaps because of its protagonists, the sultriness associated with the characters, and the ambiguity surrounding teenagers and their perspective on long-term relationships, which is a relatable affair on so many levels, despite the fact that critics criticized it for having a sexist and racial outlook on relationships and the stereotypes associated with it. Also, the plot is a little different from typical high-school romcoms, and 'The Kissing Booth' was destined to be a success due to Joey King's huge fame following her early appearances in numerous such films. You may watch the film here.
Tramps (2016)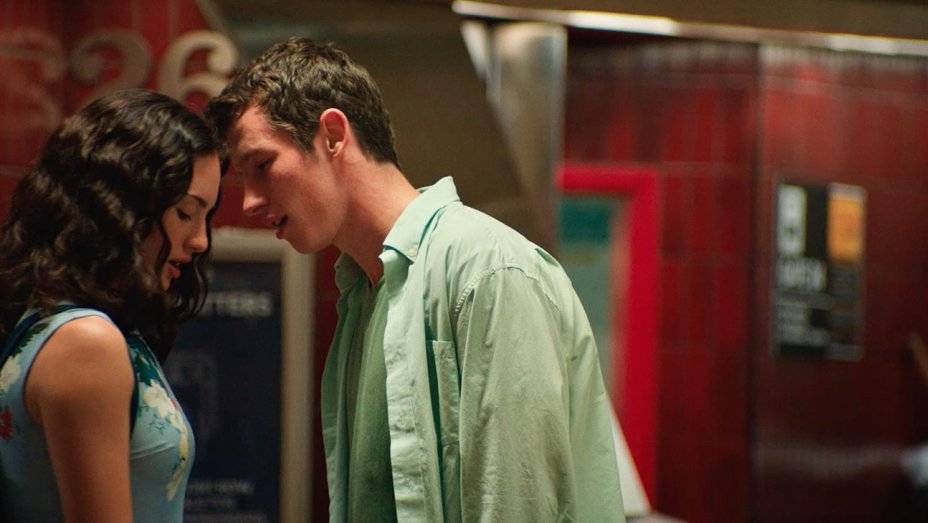 'Tramps,' a wonderful narrative of romance and comedy, tells the story of a couple who meet by chance and then get sucked into a bizarre adventure. The story begins with Danny (Callum Turner), an aspiring chef who is striving to make ends meet with his mother and brother. On the other hand, there's a young crook named Ellie (Grace Van Patten) who's come to New York for a score. Danny makes a rookie error and ends up with the wrong briefcase as he replaces his brother to meet Ellie and exchange a briefcase with someone. This sends Danny and Ellie on a hunt around New York, looking for the briefcase that was meant for them. The picture is filled with romance, comedy, thrills, and drama, and it is a riveting viewing altogether. 'Tramps,' a well acted and directed film, should be high on your Netflix watchlist.
To All the Boys I've Loved Before (2018)

'To All the Boys I've Loved Before,' a witty teenage romance drama with a lot of unboxed surprises, is one of the newest Netflix Originals to make it to our list. Lara Jean is a high school adolescent who is hesitant to commit to a long-term relationship. She had, it turned out, written love letters to her crushes throughout the previous few years but had never mailed them. Looking at Lara's plight, Kitty posts all of the letters to those crushes, resulting in plenty of discomfort later on. Lara would end up with only one of those crushes. The characters is refreshing, as is the tale, which breaks the boundaries of teen drama. See it here.
The Perfect Date (2019)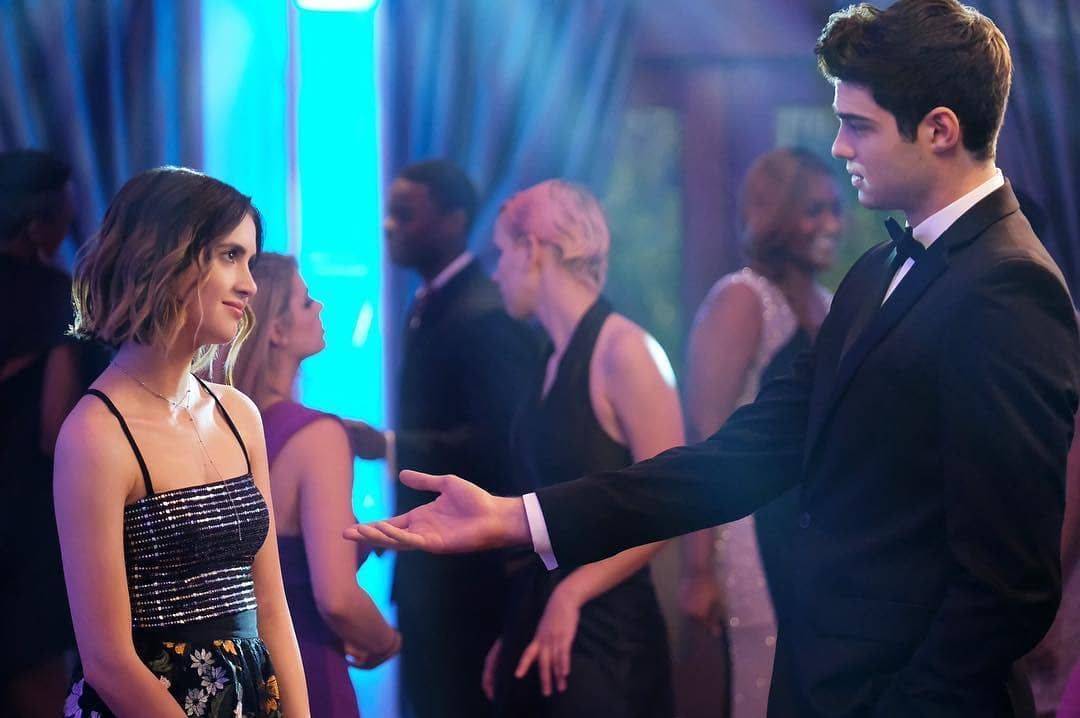 With yet another picture starring him in the lead role, Noah Centineo appears to be the poster boy for rom-coms. 'The Perfect Date' is a film about two friends who invented a dating app in order to impress their college applications. The software allows the user to choose what kind of date they want: a poet, a musician, a nice and friendly person, someone with specific tastes, mannerisms, or similar interests, and so on. The story depicts not just the highs and lows of friendship, but also how we learn to accept ourselves and grow into our own selves. Although this film may appear predictable, it has an unmistakable feel-good factor.
The Lovebirds (2020)

Set in New Orleans, this funny comedy focuses more on comedy than romance, as a couple becomes involved in a crime in the most unusual and unexpected ways. It's the narrative of how they try to get out of a bind and get through a particularly trying night. The slightly caustic humor in their chats, as well as the witty exchanges that come with years of acquaintance, take the cake. As the inter-racial couple Jibran (Kumail Nanjiani) and Leilani Brooks (Issa Rae) quarrel about seemingly insignificant matters, this film is a laugh riot and a heartwarming success.
When We First Met (2018)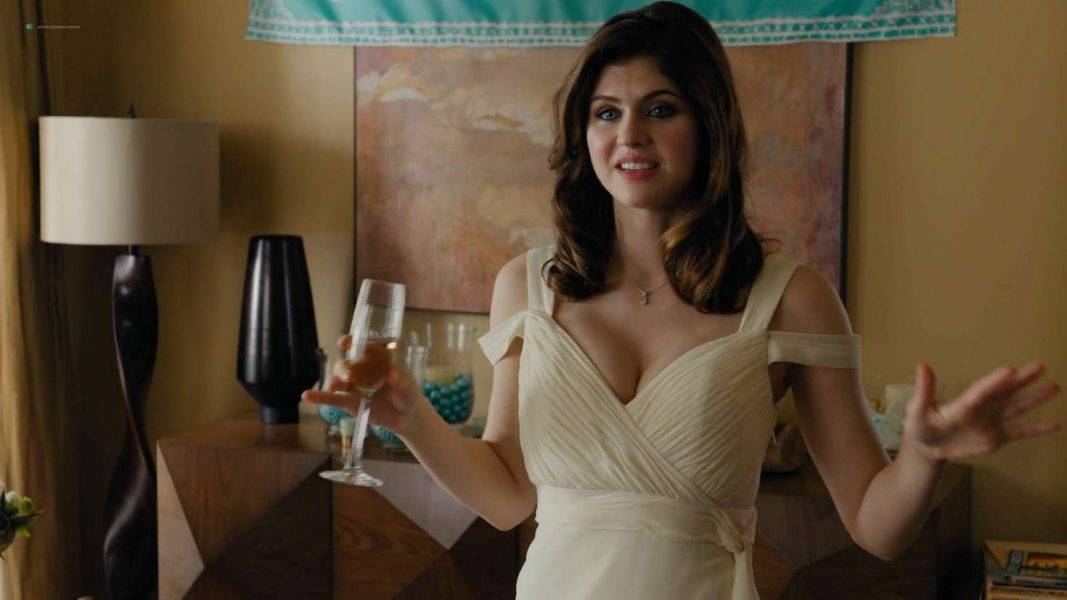 "When We First Met," inspired by "Groundhog Day" and "About Time," follows Noah, who is friend-zoned by Avery, the girl of his dreams, after their first date. Three years later, he is given the opportunity to travel back in time and change that night (again and over again) in the hopes of winning Avery's heart. This Netflix Original film takes a unique approach to the time-travel romance genre. To begin with, it is kind, hilarious, and down-to-earth. Noah leaves no stone unturned in his pursuit of Avery through various timelines, only to discover that she is not meant to be his. Despite the grief, the film ultimately has a happy tone to it. If you're looking for a girl flick that will surprise you, this is the one to watch. See it here.