Comedy is a genre that is generally adored. Sure, just like music, everyone has a preference for certain types of comedy. What is obvious, though, is that everyone desires a sense of humour in their lives. Some people enjoy toilet humor, while others enjoy more nuanced comedy. We all need laughter to live a happy life, regardless of what we laugh at.
That's why we came up with the idea of compiling a list of the funniest anime ever made. There are many distinct types of comedy anime, just like any other form of entertainment, such as romantic comedy anime, black comedy anime, and action comedy anime. We attempted to cover a wide range of anime films and television episodes. So sit back, unwind, and enjoy some fun anime without having to pay attention to significant plot issues. Here is a list of the best humorous anime of all time. Several of the best comedic anime can be found on Netflix, Hulu, Crunchyroll, YouTube, and Amazon Prime.
Beelzebub (2011)

Have you ever considered babysitting the Demon Lord's son? Isn't that correct? So, if you had to raise one, what would you do? Tatsumi Oga is in a similar situation. Even though he is the fiercest warrior in his entire school, which is full of delinquents, he may have a difficult time raising Beelzebub, the demon lord's kid. Hildegard, the baby's demon maid, assists him. Follow them as they struggle to raise the demon child in their regular lives.
Crayon Shin Chan (1992)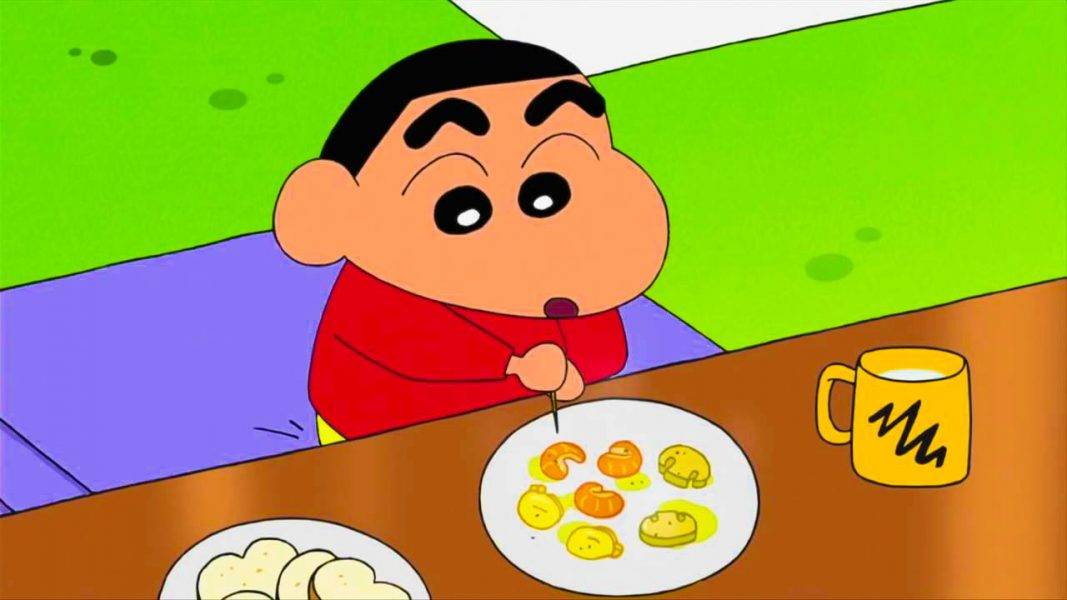 Many of you will despise me for saying it, but I adore 'Crayon Shin Chan.' You may argue that it is full of crass comedy and inappropriate humor, but to be honest, sometimes all I want is a good chuckle. The new Shin Chan episodes are more cleaner and more suited for youngsters, but I find the older ones to be far more interesting. This is not because I enjoy coarse comedy; rather, the stories were excellent. I understand why some parents don't want their children to watch Shin Chan, but that doesn't make it any less entertaining. To have a good time, you don't always need subtle, superficial, or cheap humor.
Danshi Koukousei no Nichijou (2012)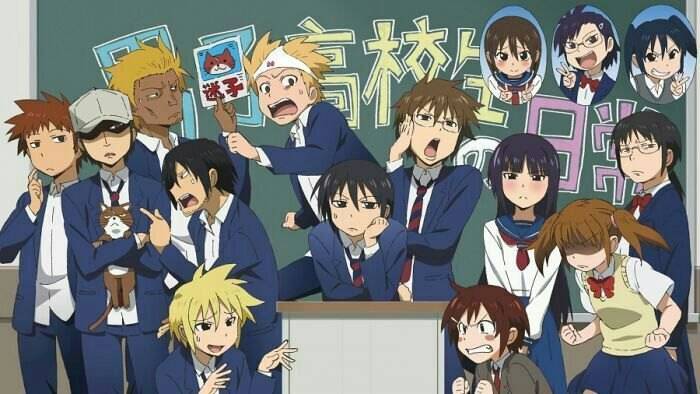 The title 'Danshi Koukousei no Nichijou' means 'Daily Lives of High School Boys.' It's only fair to add an anime that depicts the daily life of their gender counterpart after including an anime that depicts the daily lives of females. However, this anime is included on this list because of its amusing nature. The plot is simple: it follows the daily routines of three high school lads, Hidenori, Yoshitake, and Tadakuni, as they try to get through the day as quickly as possible. It's a short animation, so you won't have to devote more than two days to it.
Detroit Metal City (2008)

This is a hum orous anime with a unique and original concept. The show is about a band called 'Detroit Metal City,' who are well-known in the death metal genre. They have a huge fan base and are known for their dark features, particularly their lead singer Johannes Krauser II, who is said to be a demon sent from hell to dominate the globe. However, only a few people are aware of the truth about him. Johannes is actually Souichi Negishi, a college graduate with a normal life. He is soft-spoken and quiet, although he supports himself as a vocalist or the DMC. Negishi's difficulties as he tries to combine both his life are eloquently shown in the show.
Gintama (2006)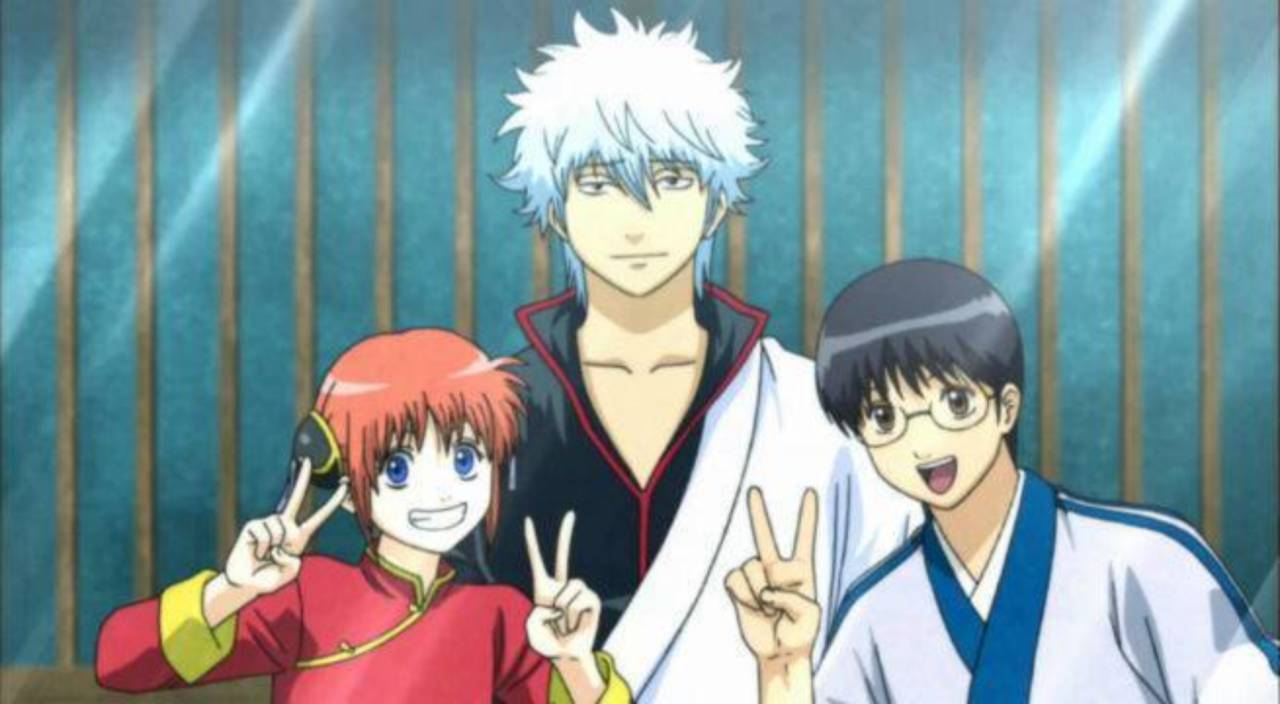 'Gintama' is one of the most well-known anime series I've ever seen. It has received a lot of positive feedback and has a large fan base. I used to believe that the series was not as good as the ratings suggested, but I was mistaken. 'Gintama' is a lot of fun, and there are times when you don't want to stop watching it. The story takes place on an alternate Earth where Amanto aliens have invaded and taken control of Japan. Because it is illegal to carry weapons, samurais are barred from carrying their swords. Gintoki Sakata is a traditional Samurai who still wields a sword. He owns a company that accepts odd assignments, most of which entail catching crooks. The adventures are entertaining, and the character development is excellent.
Great Teacher Onizuka (1999)

The comedy 'Great Teacher Onizuka' is a classic. It was an original premise that was implemented brilliantly, resulting in a hilarious animation with a compelling plot. Onizuka is the main character in the series. He used to be the boss of a biker gang, but his twisted personality got the best of him. Is he accused of molesting someone? or Did he annoy anyone? He didn't accomplish any of it; rather, his perversity led him to seek a far more honourable vocation. He is now a teacher, and he strives to be among the finest. What motivates a former gangster to pursue a career as a teacher? He simply wants to be surrounded by attractive high school females. However, the journey is not as straightforward as it appears. There will be delinquents who will put up roadblocks. But leave it to Onizuka, who is well-versed in such topics.
Kaichou wa Maid-Sama! (2010)

Misaki Ayuzawa is the first female president of her school's student council. Because of her severe manner and use of Aikido methods to reprimand delinquent guys while protecting the ladies, she is known as the Demon President. She does, however, have a secret. One that she hides from all of her classmates. She works part-time as a café maid. When Takumi Usui, her school's most popular boy, discovers her secret, he has the choice of either destroying her or using it to draw closer to her. Which option will he pick?
Kenichi: The Mightiest Disciple (2006)

When I originally heard about the series, I assumed it was a serious martial arts anime about an underdog who, by sheer training and hard effort, becomes one of the greatest fighters. 'Kenichi: The Mightiest Disciple,' on the other hand, is everything but serious. It's one of the most amusing martial arts anime I've ever seen. The persona of Niijima, in particular, adds to the enjoyment. Kenichi is bullied by a group of high school delinquents, and the plot follows his life. Kenichi decides to join the Ryouzanpaku, a dojo where Miu lives, after being persuaded by a lovely girl named Miu. The location is home to six masters of martial arts, each at the top of their respective disciplines. Will Kenichi be able to withstand Ryouzanpaku's rigorous training or will he shatter under the strain?
Minami-Ke (2007)

'Minami-Ke' is a short anime series with a humorous slice of life theme. The series follows Haruka, Chana, and Chiaki as they go about their daily lives. Haruka is the oldest of the sisters, while Chiaki is the youngest. You might wonder what's so amusing about this. Well, the show does a fantastic job of showing the lives of sisters, which are frequently amusing. The sisters share a room in the Minami residence, which is supervised by adults. They take care of their own tasks, socialize with their peers, and are occasionally involved in love efforts.
Nichijou (2011)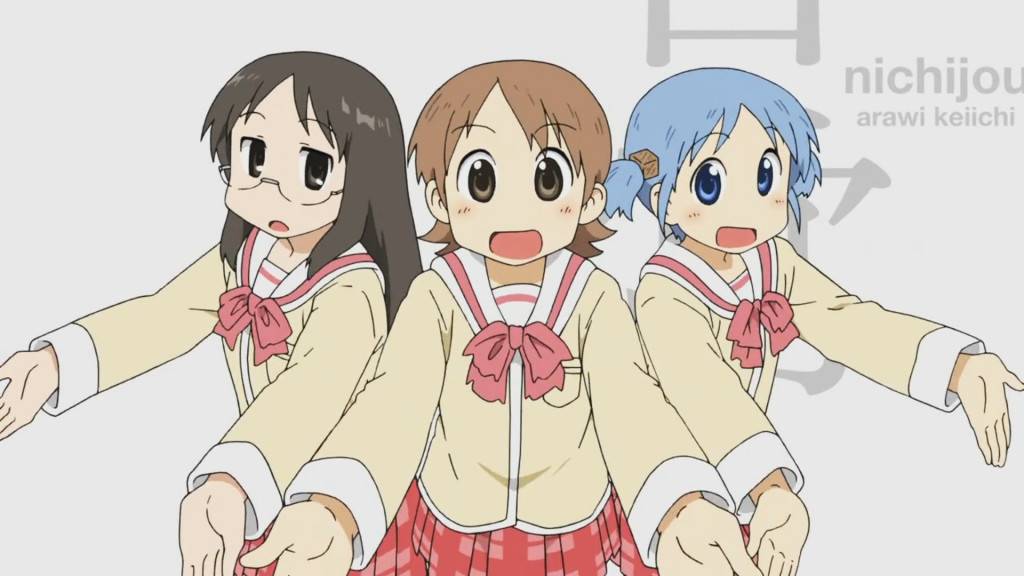 'Nichijou' is a humorous slice-of-life animation that can help you unwind. The plot follows the lives of six people, one of whom is a robot and the other a talking cat, as they go about their regular lives. Three childhood friends, Mio, Yuuko, and Mai, encounter a genius named Hakase, who lives with her caregiver robot Nano and a talking cat named Sakamoto. Every episode of the sitcom has a variety of amusing and comic moments as they go about their daily lives.
One Punch Man (2015)

'One Punch Man' was one of my favorites. It is, without a doubt, the best superhero animation I have ever watched. It's also one of the best parodies I've seen in anime, and I'm disappointed that the second season has yet to be announced. What exactly are they up to? The show has the potential to become the most popular animated series, but will one season suffice? Anyway, please watch it if you haven't already. Saitama is a formidable warrior. He is so strong that he can knock out anyone with a single punch. This irritates him because he's never been able to battle to his heart's delight. After his follower Genos suggests it, he joins the Heros Association so that their accomplishments can be recognized. As a result, one of the most hilarious adventures you've ever seen begins.
Ouran Koukou Hosutobu (2006)

Following that is a well-known anime. 'Ouran Koukou Hosutobu' is a high school anime with a harem theme. Haruhi Fujioka, the series' main heroine, is a young girl. She is a brilliant student who excels in her studies. This earns her a scholarship to Ouran High School, one of the most prominent institutions in the country. This is a place that only the wealthy visit. Haruhi feels out of place at this school and was looking for a place to study one day when she stumbled into the host club, a place where gorgeous boys amuse the school's girls. Haruhi breaks a valuable vase by accident and is now obliged to work for the Host club. But there's a catch: she needs to crossdress and entertain the ladies?
Sakigake!! Cromartie Koukou (2003)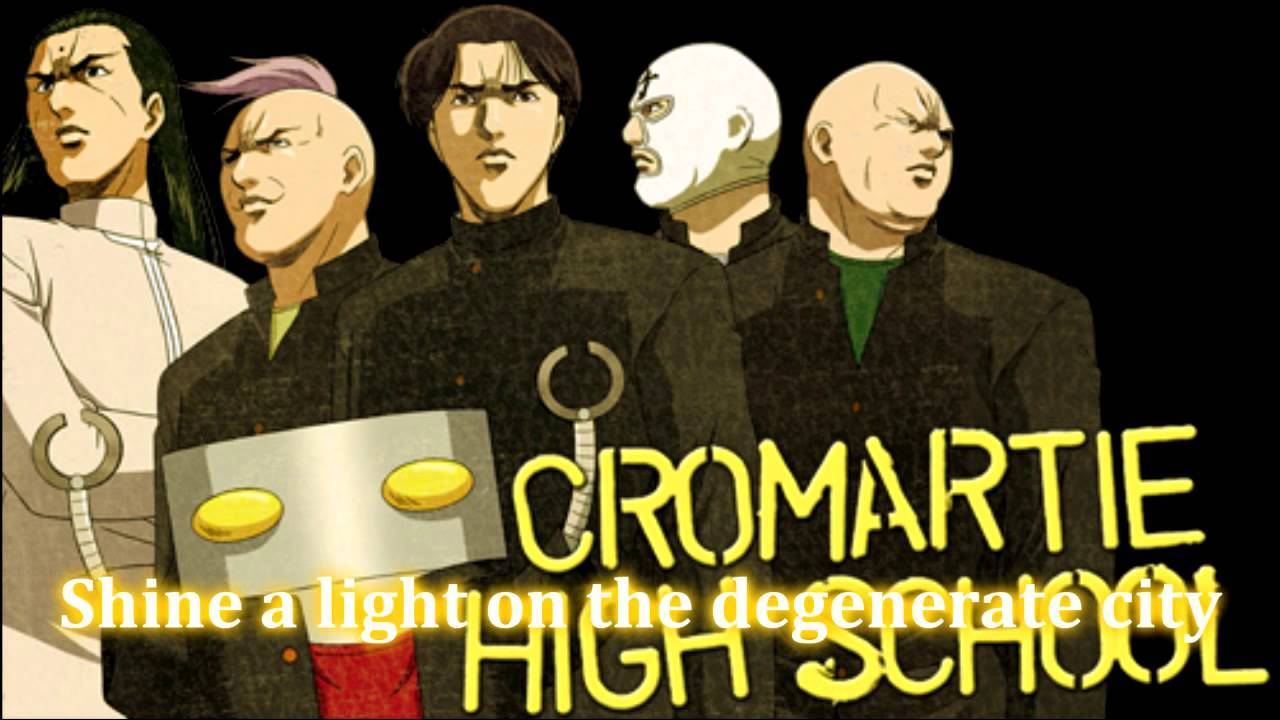 Takashi Kamiyama, who is currently enrolled in Cromartie High School, a place that nurtures delinquents, has been subjected to the notion that only a tough rabbit will lie in a lair full of lions. Because of the rationale explained previously, everyone believes he is tough, but this is not the case. Takashi is a want tobe comedian who sends jokes to radio stations under the moniker Honey Boy on occasion. The series is a spoof of tough guys, as the delinquents are introduced in the first episode. On campus, there is even a gorilla. Did I mention that it also stars Freddie Mercury?
Samurai Champloo (2004)


As the title suggests, this is a samurai-themed animation. Most of these anime are serious and focus on the honor of men and warriors, but this one is a little different. It's a hilarious series about two samurais who are diametrically opposed. Mugen is an eccentric samurai with an unorthodox combat style that mimics breakdancing, while Rin is a traditional samurai with a precise and skillful fighting style. They both need to work together to help a girl named Fuu discover the samurai who smells like sunflower (you can't make this stuff up) after a sequence of bad events.
Seitokai no Ichizon (2009)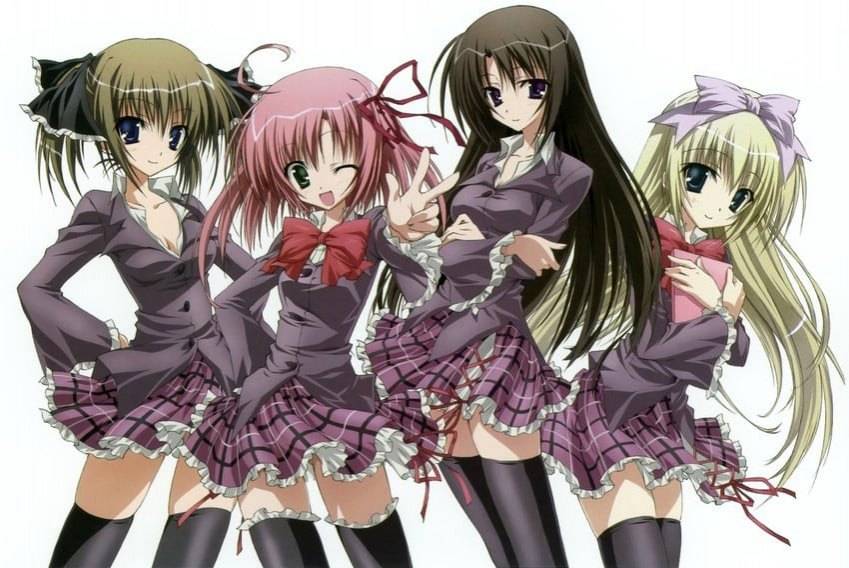 Anime of the harem genre are frequently amusing. It's the same with 'Seitokai no Ichizon.' Ken Sugisaki, the anime's protagonist, fantasizes about owning a harem of girls. He hopes to accomplish this by becoming the vice president of the Student Council at his school. However, once he receives the package, things are not as he had anticipated. The girls consistently reject his attempts, and to make matters worse, they are more interested in organizing school events and completing other mundane tasks. But, let's face it, it's no fun if you can easily have a harem.
Our Team DCS includes 5 different writers proficient in English and research based Content Writing. We allow them and encourage them to follow the Entertainment news all day long. Our posts, listicles and even the exclusives are a result of their hard work.