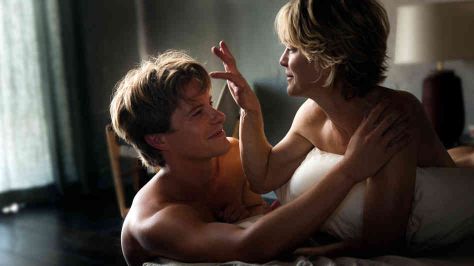 15 Best Cougar Movies of All Time | Old Woman Younger Guy Movies
Attraction is a common occurrence in nature. We've all been in and out of love, but there's always been one woman in our life that we'll never forget. Perhaps it was just a youthful crush, but we seem to be captivated with that one woman who embodies maturity, elegance, and sensuality for some reason. Cougar is a term used to describe a lady who is looking for sexual activity with a younger guy (often even referred to as MILFs by young men). This is something we've all seen in a lot of movies, which leads me to the main point of the post. We discussed movies that explore Sigmund Freud's concept of the Oedipus complex in one of our previous posts. This is an extension of that list, and we've tried to add a lot more variety by include films in a range of styles and genres. Here's a rundown of the greatest cougar films of all time.
A Short Film About Love (1988)

The famed Polish director Krzyzstof Kieslowski's film 'A Short Film About Love' shows the interaction between a teenager and a promiscuous woman who lives in his neighborhood. He is intrigued by the woman's life and daily activities, and his curiosity quickly turns to infatuation. However, when he realizes that the woman does not believe in love, things get much more complicated. Kieslowski dives deep into the inexplicable mysteries of the most personal human feeling in this simple, lovely love story portrayed with sad honesty. The film's highlights are Grazyna Szapolowska's immensely rich acting and Zbigniew Preisner's haunting soundtrack.
Adore (2013)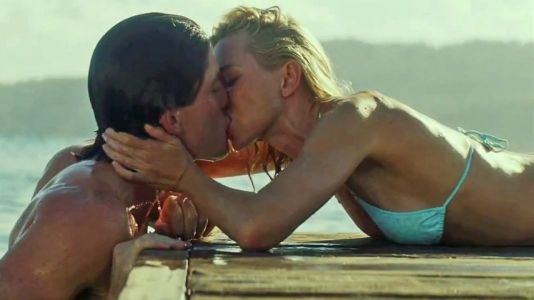 'Adore,' maybe the strangest of them all, features a very experimental storyline involving two older mothers and their sons, who, coincidentally, fell for each other's sons. The story continues to investigate their "relationships," which are little more than threads hanging by a thread, as well as the after-effects of their brief romance. This guilt-free narrative of two moms and childhood friends Roz and Lil and their never-ending affection for their mutual sons (even after the latter are married and have children of their own) is unforgettable to begin with, and has received both praise and criticism in various areas. Naomi Watts and Robin Wright are at their most seductive, and their more assertive demeanor is not to be missed.
All Things Fair (1995)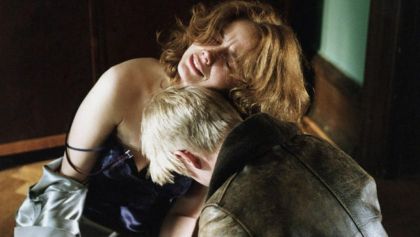 I'd been meaning to see 'All Things Fair' for a long time and finally got around to it as part of my research for this piece. Though it isn't the finest film of the year, it is one of the better films of the decade. The film depicts Stig, a 15-year-old kid who falls passionately in love with Viola, his biology teacher, during WWII. Viola takes respite from her tumultuous relationship with her alcoholic husband when the two begin dating. When Lisbet, Stig's next-door neighbor, enters the picture, things get even more complicated when the two have a sexual experience. The screenplay is multi-layered, and while the picture does veer off course at times, the performances more than make up for it. One of the best cougar sex films ever made.
Blue Velvet (1986)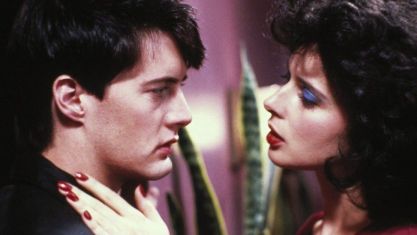 Now, this may appear to be a problematic choice. 'Blue Velvet' isn't simply a cougar movie, and it may even be sacrilege for Lynchians to include it alongside films like 'Saving Grace' or 'Ma Mere.' But, to be honest, Jeffrey's connection with Dorothy is one of the most complicated male-female interactions ever depicted on screen, and it sets the tone for the movie. Jeffrey is fascinated by Dorothy's story, empathizes with her, and goes into the darkest corners of her existence. He discovers that getting out of the problem is tough as he learns more about Dorothy, and the two eventually become embroiled in a violent sexual relationship. Lynch has created some of the strangest and most fascinating people and relationships in literature, but this has to be the most memorable.
I Am Love (2009)

'I Am Love,' an Italian film at its core, tells the story of the Recchi family, a textile manufacturing behemoth centered in Milan. Tancredi Recchi's wife, Emma, is a wealthy tycoon who would inherit his paternal money from his forefathers. Emma runs into Antonio, a cook who happens to be Eduardo's best buddy. Emma eventually finds a means to meet Antonio, and the two have an intimate, physical relationship. 'I Am Love,' another Tilda Swinton film on this list, in which Swinton plays an elderly woman, is a cutting-edge melodrama in which Swinton, as always, has won us all over with her performance. 'I Am Love,' described as "fascinating" and "timeless" by many, is a breath of fresh air.
La Luna (1979)

Bernardo Bertolucci, a renowned Italian filmmaker, is well known for his controversial 1972 erotic thriller 'Last Tango in Paris.' His 1979 drama, however, offers an even more frightening and controversial plot. It tells the story of a teen guy who is battling heroin addiction. His mother, a famous opera singer, tries everything she can to help him overcome his heroin addiction, but when all else fails, she decides to have a sexual relationship with him. 'La Luna' isn't Bertolucci's best work, but it's still a bold, powerful piece that manages to make a statement. It may repel you, but it's something you can't ignore.
Ma Mere (2004)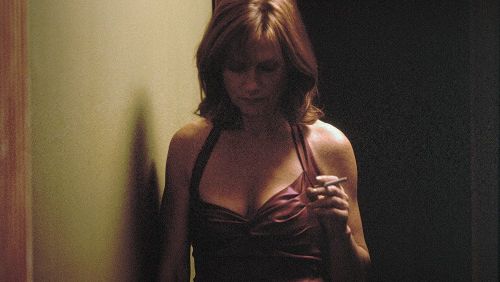 To suggest that 'Ma Mere' is one of the most unsettling films ever filmed is putting it mildly. Few films have ever come close to being as provocative, strange, or daring as this one. 'Ma Mere' exposes a teen's incestuous relationship with his widowed mother, who is 43 years old. The mom manipulates her son into having several sexual connections with him before sleeping with him. While many movies have explored the incestuous bond between a mother and her son, 'Ma Mere' digs much further into the worst aspects of human sexuality. As a result, you'll have a frightening, psychologically harmful experience that you won't soon forget.
Malena (2000)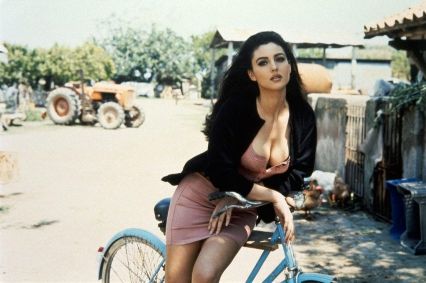 This Italian romantic comedy directed by Giuseppe Tornatore takes place in a Sicilian town in the 1940s, where a 12-year-old boy falls in love with Malena, a gorgeous woman. Though the film fails to live up to its lofty goals, it succeeds because to Tornatore's singular vision and Monica Bellucci's outstanding performance, which saves the picture from being a mediocre affair. Her sensuous aura defines the tone of the picture, as she is seductively beautiful and fiercely captivating. 'Malena' is a must-see film for its uncommon, nostalgic vibe and the way it captures the complexities of adolescent passion.
Murmur of the Heart (1971)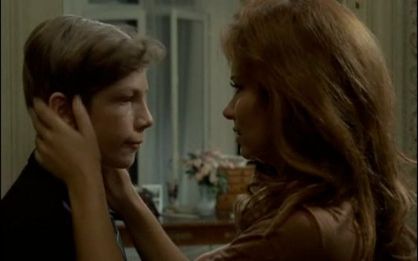 'Murmur of the Heart,' one of Louis Malle's lesser-known works, is about a teenager who develops a close attachment to his mother. He spies on her mother while she's in the shower, and the two subsequently make love after they've both had too much to drink one night. Though the narrative may not appear to be pleasant at first, Malle transforms it into a lovely experience, and his portrayal of the boy's bond with his mother is warm and full of affection. The film received overwhelmingly positive reviews from critics, with many praising Lea Massari's performance.
Notes on a Scandal (2006)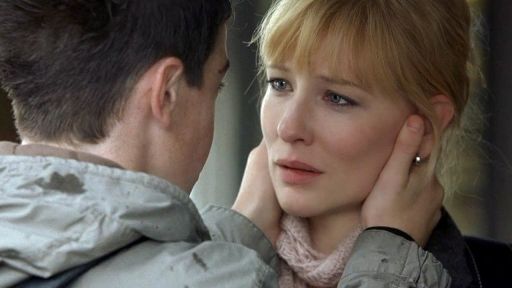 'Notes on a Scandal,' a terrible little film about a school teacher Barbara who falls for one of her teenage students Sheba, is nothing we haven't seen in a zillion movies and television shows. Both begin to have a passionate relationship soon after. However, things become complicated when Barbara learns about Sheba's involvement with another adolescent student named Steven. 'Notes on a Scandal' is a performance-intensive convoluted affair in which nobody wins until the end, given Barbara's inhibitions on their affair and Sheba's stubbornness in sustaining both sides of the relationship. Blanchett is excellent as the fragile instructor who recognizes that what she is doing is wrong, but is taken aback by the level of treachery displayed by the older woman, portrayed superbly by Judi Dench, who strikes out at her. It's a seductive film, but it's also a little scary at points.
Savage Grace (2007)

This crime drama is based on a true incident of a woman and her son who had an incestuous relationship. Julianne Moore plays Barbara Baekland, a troubled lady who tries to seduce her homosexual son in order to "cure" him, in one of her most famous film performances. While the picture is frequently over-the-top, it succeeds mostly thanks to the primary performances and Tom Kalin's evocative direction.
The Graduate (1967)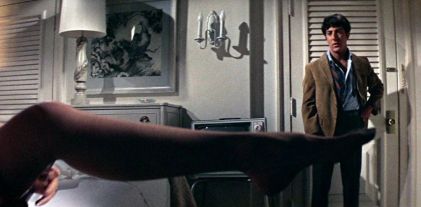 'The Graduate,' arguably the best coming-of-age romance film ever made, follows the story of a 21-year-old Benjamin Braddock (played by an amazing Dustin Hoffman) who is seduced by his father's business partner's wife's sensual charisma. Things become difficult when he has an affair with the woman's daughter. While some aspects of the movie may appear old, Benjamin's character is still sympathetic on many ways. The film gained universal acclaim at the time for its honest portrayal of youth's frailties, and it was Dustin Hoffman's breakout role, which led to him being hailed as one of the best American performers of his generation.
The Piano Teacher (2001)

The story of a middle-aged piano instructor who establishes a violent sexual relationship with one of her university pupils is told in Michael Haneke's highly frightening psychosexual drama. Isabelle Huppert gives one of the finest acting performances in movie history, portraying Erika Kohut in a way that no one else could, capturing all of her raging wrath and suffering with astounding ease. Walter, her student, had been drawn to her since the first time he encountered her. She rejects his approaches at first, but he quickly learns the truth about her and turns to her to release his violent emotional and sexual fantasies. It's a harrowing experience to behold, as it reveals the darkest aspects of the most exquisite of human emotions.
The Reader (2008)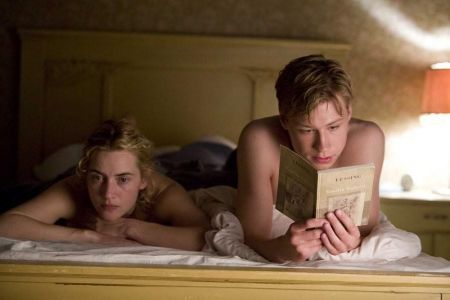 'The Reader,' one of the most weirdly beautiful love stories of the decade, continues to haunt me. It's a difficult film to watch, not only because of how the major characters' relationship develops, but also because of its causes. The character played by Winslet is an uneducated former Nazi concentration camp guard who is infatuated with books and literature. She satisfies her wants by having a sexual relationship with a 15-year-old boy and then having him read bedtime stories to her after they make love. Soon after, the boy learns about her troubling past, and they part ways, as one might expect. Winslet's character ends up in prison, but the boy goes on to have a normal life. Winslet gives an outstanding performance, losing her elegance and immersing herself in the skin of a heroine whose history haunts her dreams.
Y Tu Mama Tambien (2001)

'Y Tu Mama Tambien' is cathartic, intoxicating, and infectious in its raw energy, and it's not just a coming-of-age road movie about youth and self-discovery; it's also a poignant look at the dreams and desires of a nation struggling to find its true identity and recover from its perennial political conflicts. It follows two young men who embark on a bachelor's vacation to a secluded beach in Mexico with an elderly woman. The trip liberates them in a variety of ways as they party, get drunk, make love, and joke, but it's also a trip that will have a long-term impact on their lives. The film gained considerable critical acclaim despite its explicit depiction of sex, nudity, and drug use.