Since the dawn of television, there have been crime shows. They have something unique about them that draws in crowds all across the world. It might be the action scenes, the three-dimensional characters, or the plot's twists and turns. The majority of crime shows feature serial killers or drug dealers, yet they are all visually and thematically distinct. Some people prefer drama, while others prefer comedy or even romance. There is a lot of overlap in terms of what can be categorized as a crime drama when it comes to the line of demarcation. The overlap could be with a different genre, such as action, thriller, or fantasy. If we take a good look at the advent of criminal TV shows, we're in for a luck. Whether it was 'The X-Files,' 'The Sopranos,' 'Oz,' or 'Cops,' the 1990s saw a spike in criminal television programs, many of which are still on the air today. 'NCIS' is an excellent example.
When we look at how these television shows are made, we can see that they all have a lot in common. There is either a clear intention to commit a crime or a horrible crime has already been committed. We've also seen television series where the characters aren't sure whether or not a crime has been committed. Recently, there has been an increase in interest for (crime) dramas based on true stories or true crimes. 'American Vandal,' 'Narcos,' 'El Chapo,' 'Making a Murderer,' and other shows are excellent examples. Although many of them aren't entirely based on true stories, they are all inspired by criminals who have been apprehended and brought to justice, as well as those who have vanished or are still on the loose.
Netflix has always been a great place to binge-watch such outstanding television shows, whether it's a crime drama or a fantasy, a horror television show or a thriller series with a dash of the criminal mindset thrown in. We did some research and prepared a list of some of the best crime shows available on the streaming giant. Here's a list of Netflix's best crime series that are currently accessible to watch:
13 Reasons Why (2017 – )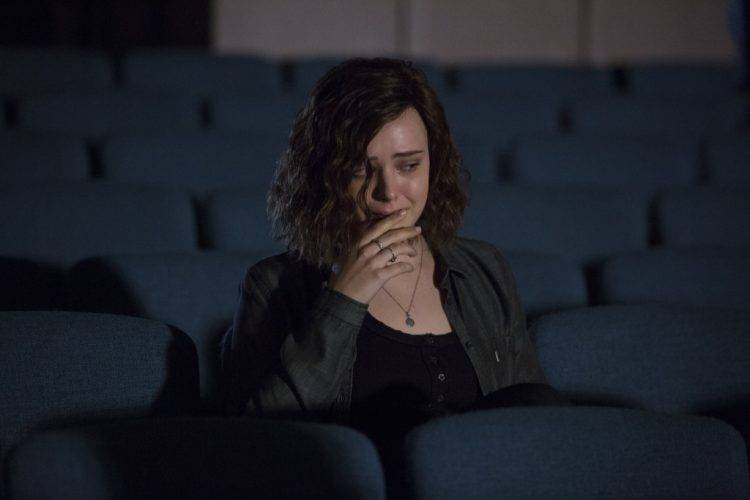 The story of a high school student and Clay Jensen's friend Hannah Baker, who committed suicide by drowning herself in a bathtub and cutting her wrists, is told in a terrifying narrative that gets murkier with each set and each side of the tape, especially for the protagonist Clay Jensen. A depressed Clay Jensen finds a box with a handful of audio cassette tapes left on his doorstep in the present day. Those tapes were apparently recorded by Hannah Baker prior to her suicide, and each one focuses on a subject — either one of her friends or acquaintances — who were either directly or indirectly involved in the crime that led to her death. Clay learns about a horrible crime that led to her suicide as the tapes go. The second season of '13 Reasons Why' focuses on the investigations and court appearances surrounding Hannah's suicide. The TV show earned good reviews and was praised as one of the best high school dramas ever.
Better Call Saul (2015 – )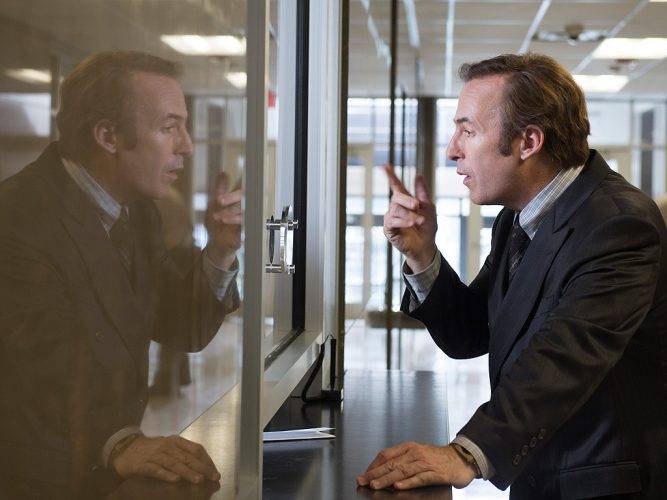 So we have yet another spin-off on our hands. 'Better Call Saul' takes place six years before 'Breaking Bad.' The plot revolves around the titular Saul Goodman, a small-time lawyer and former con artist who goes by the name Jimmy McGill. McGill's transformation into hired criminal Saul Goodman is the focus of the entire series. Mike, a beat officer and aspiring drug dealer, enlists McGill's help to make a name for himself in the criminal underworld. All of this is happening while McGill thinks through his priorities, which include his romantic involvement with Kim Wexler. 'Better Call Saul' has excellent writing and a well-paced narrative, making it highly engaging and entertaining.
Bodyguard (2018 – )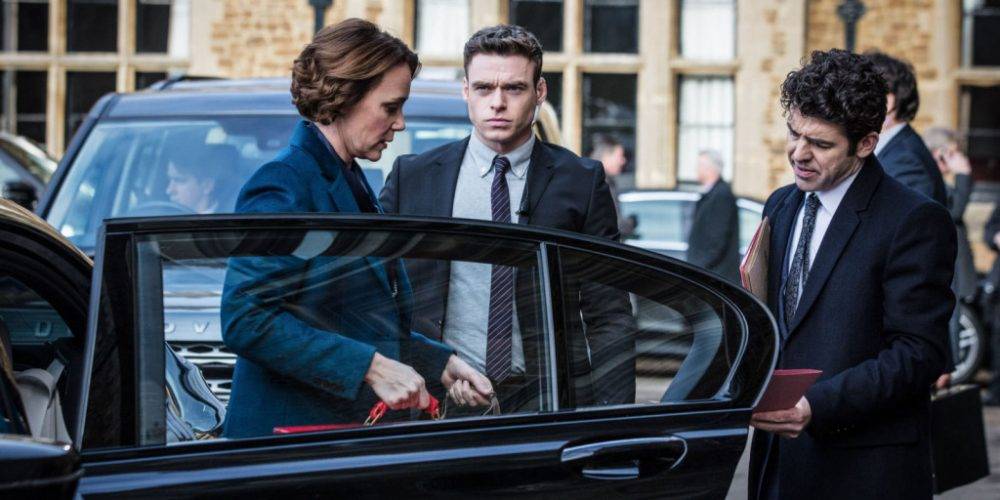 'Bodyguard,' a new Netflix original series, recounts the story of Police Sergeant David Budd, an army veteran who still suffers from PTSD and is frequently labeled as erratic, unstable, and impulsive. He works for the Metropolitan Police Service's Specialist Protection Branch, which is in charge of protecting VIPs and Royalty, usually men and ladies of importance. He is married to Vicky and has two children, but he has been living alone and only visits his wife and children on occasion.
He is assigned the security detail of Julia Montague, the outspoken Home Secretary, after foiling a bombing attempt on a train in which he is traveling with his children by successfully persuading the female suicide bomber not to blow herself up. Terrorist attacks and savage attempts on Montague's life must be stopped at all costs by Budd, who is also involved in a sexual connection with her. 'Bodyguard' has one of the highest viewing figures in BBC drama history.
Breaking Bad (2008-2013)

Walter White, a chemistry instructor, was just diagnosed with stage III lung cancer. He decides he has nothing to lose because he only has a few months remaining. Concerned for his wife's and disabled son's financial futures, he begins to cook and sell methamphetamine. 'Breaking Bad' follows Walter White as he struggles to balance his family life, his cancer symptoms, and his new criminal business, with the help of one of his former students, Jesse Pinkman, who assists Walter White in cutting a deal with several drug traffickers. Many episodes of the series felt like a good old chemistry class, with all the ingredients present – romance, mystery, drama, and Bryan Cranston's great performance in the lead part. The show was nominated for two Golden Globes: Best Television Series – Drama and Best Actor in a Television Series – Drama.
Criminal Minds (2005 – )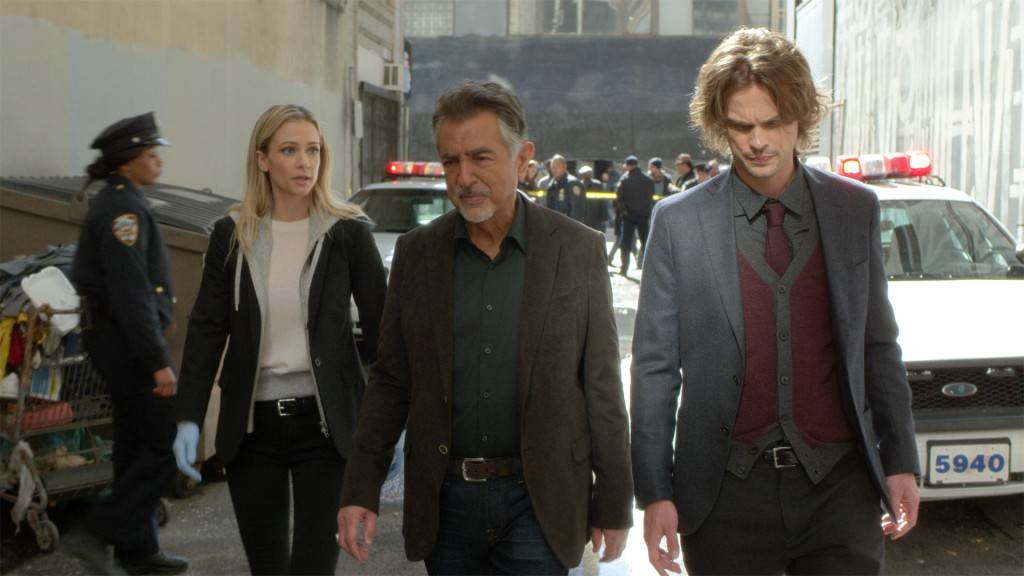 Based in Quantico, Virginia, and now in its 13th season, 'Criminal Minds' is all about deciphering the criminal, anticipating his or her future movements, and completing a behavioural analysis based on comparable past acts by other criminals. It's all about putting yourself in the shoes of the criminals. The FBI's Behavioural Analysis Unit includes a team of profilers that help cops and other local government agencies decode some of the country's most horrendous crimes. Because the profilers' jobs are so demanding, we get to witness their personal lives in the show, and the plot alternates between the people, their professional lives, and their personal lives. 'Criminal Minds' has also won the People's Choice Award and has been nominated for Emmys and Golden Globes on several occasions.
Dark (2017 – )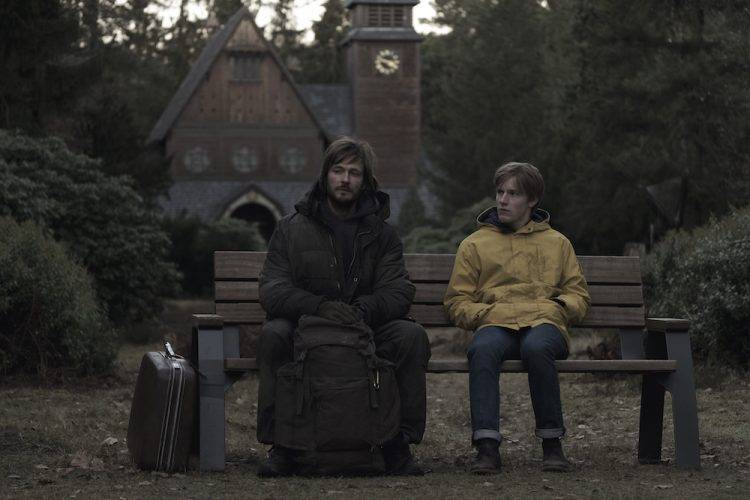 This German-language Netflix original series is for you if you're seeking for a mind-blowing and immersive binge-watching experience. 'Dark' is a fantastic blend of time travel, science fiction, and mystery. Jonas Kahnwald, a youngster in the year 2019, whose father has committed suicide and left behind a mystery timed note; police officer Ulrich Nielsen, and Charlotte, the police head in Winden, Germany, are the main protagonists of the series. A wormhole has apparently opened up in the caves of Winden, transporting the players 33 years back in time, causing anomalies and introducing intricate tales.
Dexter (2006-2013)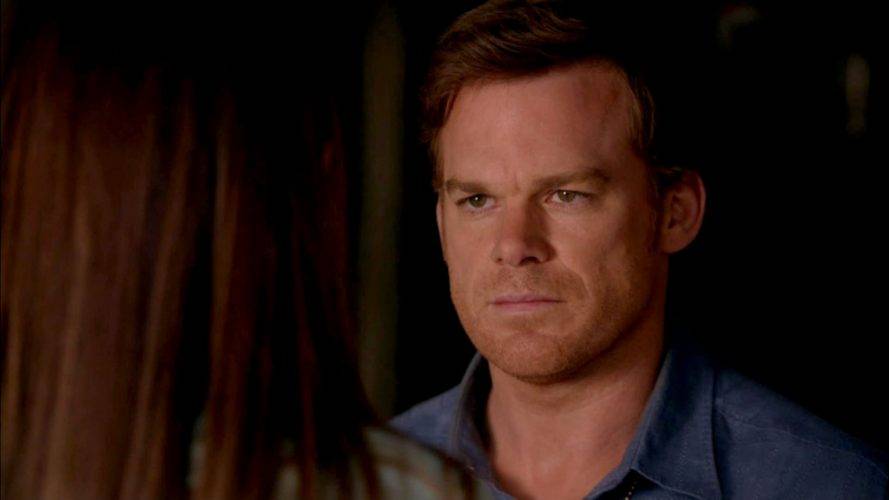 Dexter Morgan has always been an outcast, fascinated with death and murder. As a result, his adoptive father taught him how to execute wicked guys who elude the court system while living a normal life. Dexter is now an adult who works as a blood spatter analyst for the Miami Metro Police Department during the day and as a serial killer at night. 'Dexter' is a winner of two Golden Globes for Best Performance by an Actor in a Television Series – Drama and Best Performance by an Actor in a Supporting Role.
Happy Valley (2014- )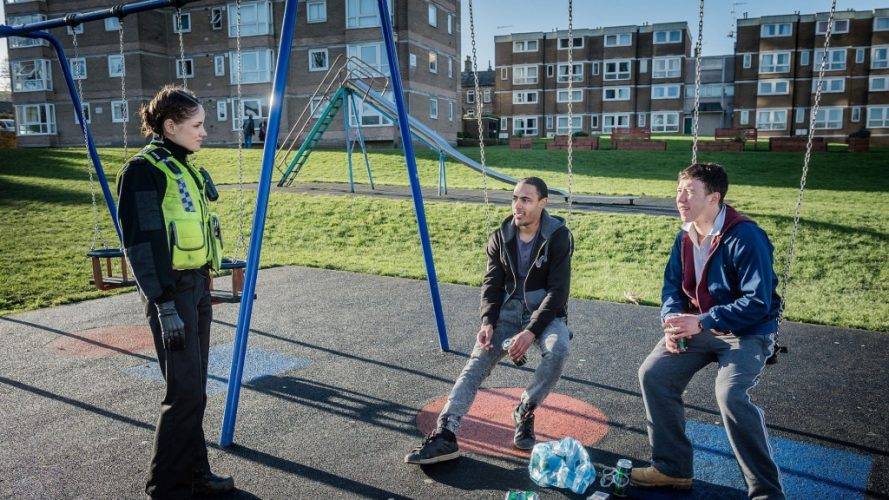 This is a compelling crime drama set in West Yorkshire, England's Calder Valley. Catherine Cawood is a strong-willed sergeant whose daughter committed suicide recently. She becomes obsessed with the man who drove her daughter to die after hearing that he is being released. When a phony kidnapping goes awry, she has to strike a balance between her obsession and her profession. Sarah Lancashire and James Norton play the key roles in the show.
How to Get Away with Murder (2014 – )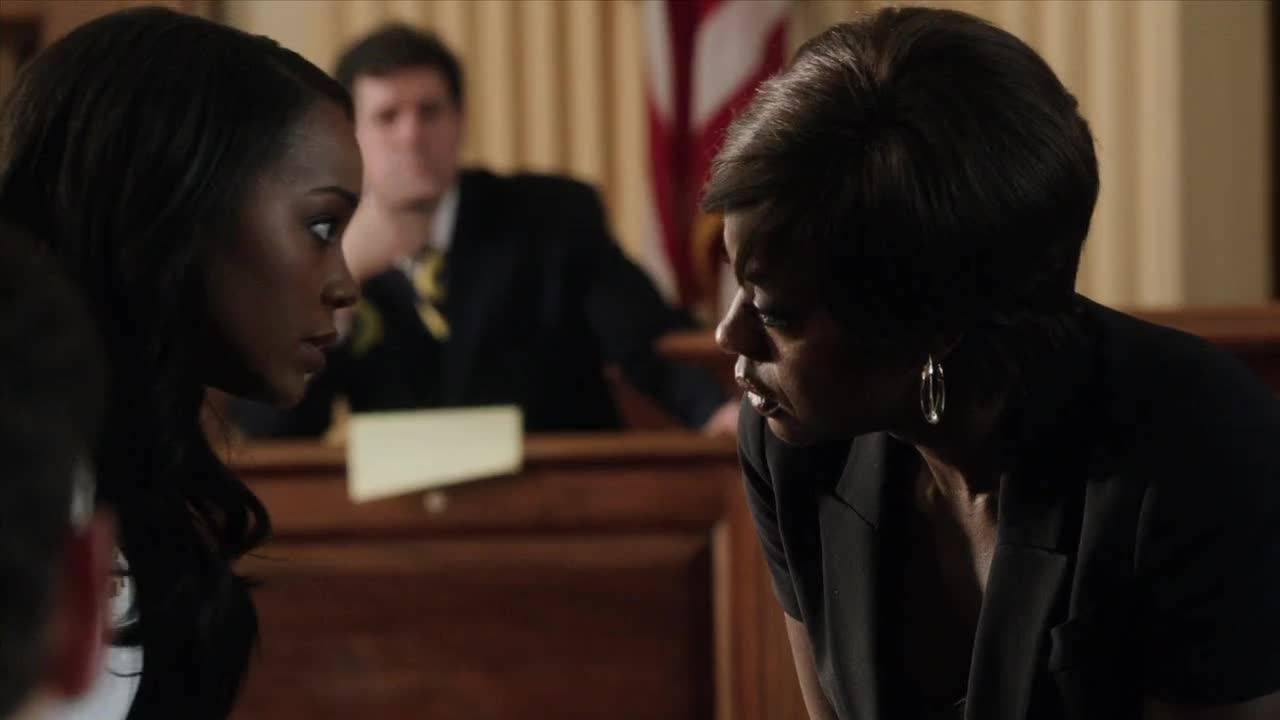 Annalise Keating is a well-known criminal defense attorney who also lectures at the Middleton University School of Law in Philadelphia. With internship approaching, five of her brightest pupils — Wes, Connor, Asher, Laurel, and Michaela — are chosen to intern at her own firm, where they will be referred to as "The Keating 5" and will work alongside the firm's other employees. They are captivated by the sequence of events that led to the murders and kills as they jump into the center of two ongoing investigations — one of Annalise's own husband Sam and the other of Sam's mistress Lila. Although there is a lot of non-linear storyline in the first season's episodes, things soon become evident and the cover-ups begin, employing Annalise's criminal law skills. 'How to Get Away with Murder' has been ranked among the Top Ten Best Crime Dramas of All Time.
Happy! (2017 – )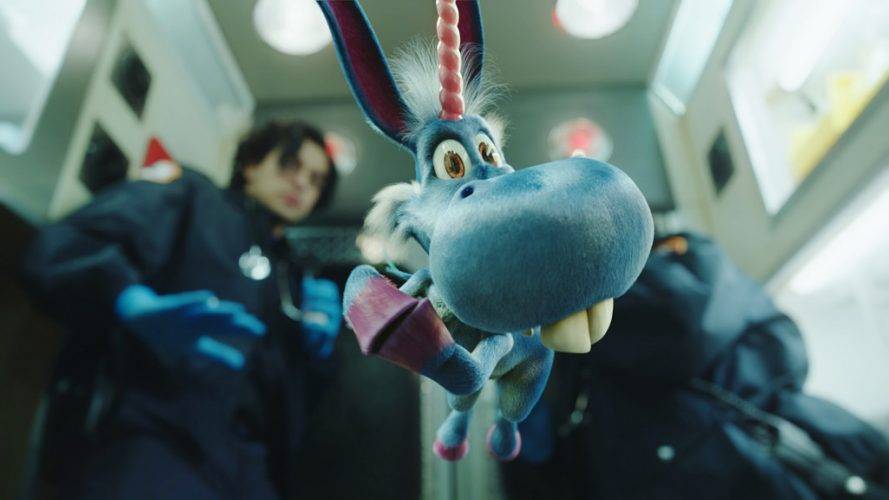 'Happy!' depicts the narrative of Nick, a humiliated police officer and beat cop who lives a lonely existence, drinking away his sorrows and unleashing his wrath on small criminals late at night as a form of brutal justice. After surviving a heart attack, he meets Happy, a blue unicorn who only he can see and communicate with. Nick also appears to have an estranged daughter, Hailey, who considers Nick to be her hero. And Hailey was kidnapped by a man impersonating Santa Claus. Happy asks Nick for help in proving to Hailey who the true hero is, and Nick decides to punish the kidnappers personally. 'Happy!' is a really relatable narrative (despite the unicorn), and you may expect to see a father's affection for his daughter.
Lucifer (2015 – )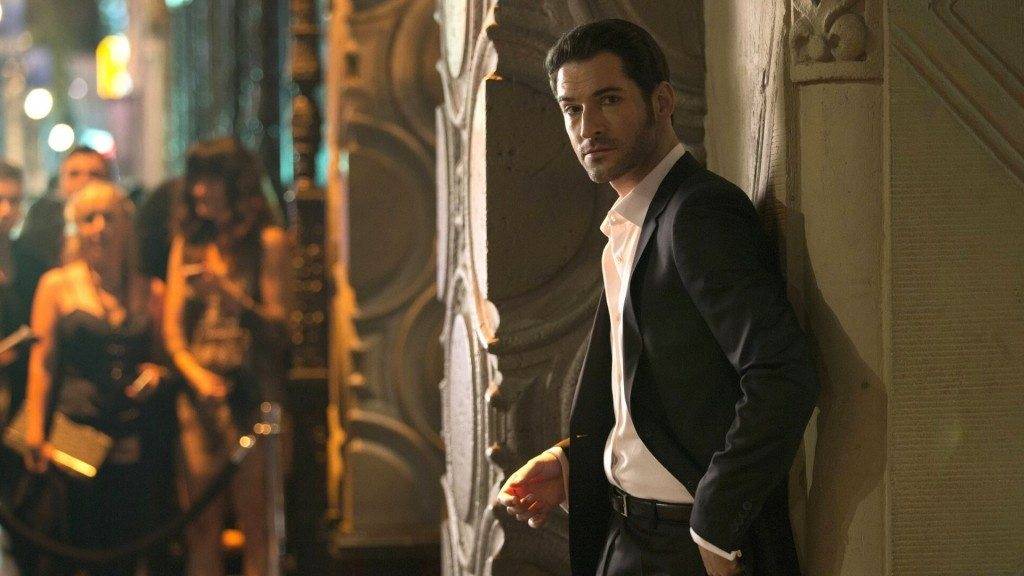 Lucifer Morningstar is the Devil himself, who has arrived upon Earth to have some fun after escaping Hell, and ends up owning his own nightclub called "Lux." He appears troubled, as does Mazikeen, a demon, after witnessing the gruesome death of a pop star. Chloe, an LAPD investigator, is investigating the murder and is fascinated by Lucifer's ability to make individuals divulge their darkest secrets. Lucifer is intrigued by Chloe's noble intentions and chooses to assist her in her efforts to use law and justice to punish criminals. When God's emissary attempts to persuade Lucifer to return to Hell, he must determine whether or not he still wishes to be the Dark Lord he has always been. Tom Ellis, the primary actor, was hailed for his immaculate delivery and demeanor matching the Devil himself.
Luther (2010-)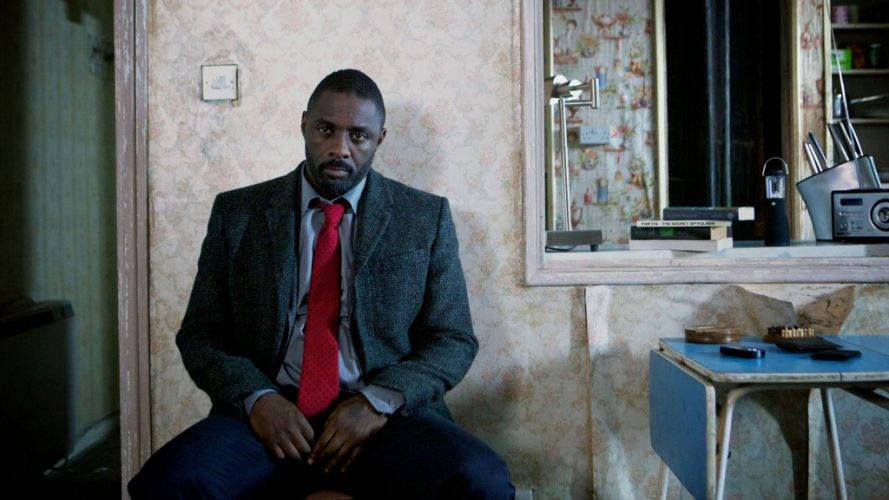 Idris Elba stars as DCI John Luther, a bright but troubled police detective in 'Luther.' Luther is not hesitant to break the rules in order to investigate a crime, and his unconventional methods often worry his superiors. The main character's ongoing fight between his moral compass and his drive for justice is the focus of this fast-paced drama. Furthermore, the supporting characters are engaging and entertaining. The first season of the show follows John Luther, who works for the Serious Crime Unit, which helps track down and apprehend horrific criminals and murders, and is on the trail of Alice Morgan, a psychopath who appears to have a close relationship with Luther. 'Luther,' one of the most intriguing criminal dramas on our list, is fast-paced, intelligent, and complex.
Mindhunter (2017- )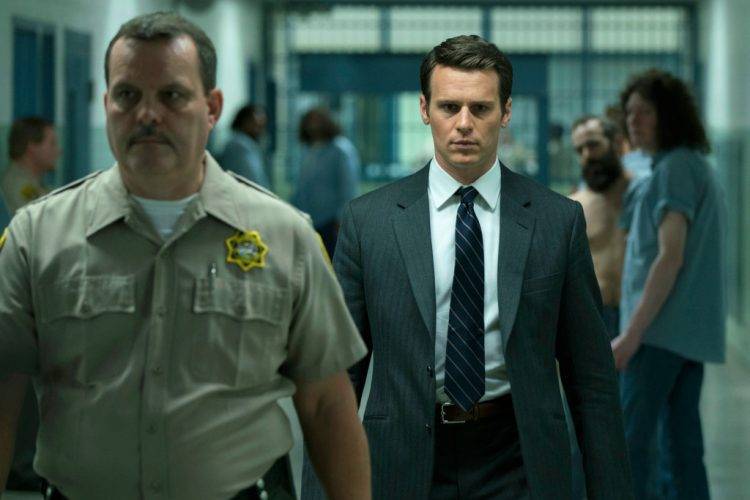 Two FBI agents aim to build an innovative system that includes psychology and sociology in the 1970s to better comprehend criminals' Means, Motive, and Opportunity (MMO). They must fight for what they believe when everyone around them is skeptical because of their rule-breaking ways. The film 'Mindhunter' is based on John Douglas' life. For those who appreciate crime dramas, the show is absolutely fascinating. You'll want to leave everything behind and binge-watch it because of the dramatic direction and startling performances.
Making a Murderer (2015-)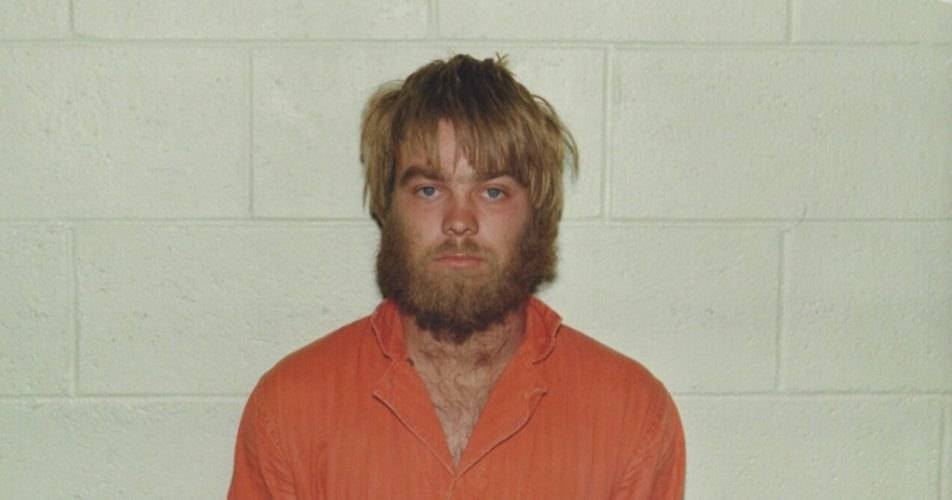 'Making a Murderer' tells the true story of Steven Avery, who was imprisoned under dubious circumstances, exonerated 18 years later on DNA evidence, and then charged with murder shortly after. Avery's narrative is a chilling tale that will make you doubt (and even resent) law enforcement, politicians, and the mainstream media. This documentary is incredibly entertaining, and at times unbelievable, despite its length. It is a must-see for true crime and documentary fans, having won four Emmys, including Outstanding Documentary.
Marvel's Daredevil (2015 – 2018)

Only a few people comprehend that 'Daredevil' is essentially a crime drama series set in Hell's Kitchen, a New York City neighborhood, where a blind, masked vigilante battles crime to the best of his ability. 'Daredevil' begins with the tragic narrative of Matt Murdock, who lost his eyesight as a result of an accidental chemical spill that also heightened his other senses, giving him the ability to "see" things by listening. As an adult, Matt works as a lawyer and co-founds a firm with his friend and associate, Foggy. Matt alias Daredevil is pitted against Wilson Fisk, a criminal lord who oversees the New York crime scene and also happens to cross paths with The Punisher Frank Castle. As the titular Daredevil, Charlie Cox is fantastic, as is Vincent D'Onofrio as Wilson Fist, the adversary. 'Daredevil' was cancelled by Netflix following its third season, despite critical acclaim and popularity.
Narcos (2015 -2017)

The film 'Narcos' is about the history of Colombia's cocaine criminal cartels. The first two seasons are based on the actual story of Colombian drug lord Pablo Escobar and a US DEA agent dispatched to Colombia to apprehend him. We follow Pablo Escobar and his companions' business and personal relationships. It's fascinating to see how Escobar employed every trick in the book to deceive, punish, or buy cops in order to continue his business despite national and international penalties. The gripping story, ground-breaking performances, and gritty action add to the passion, and 'Narcos' is a superb, edge-of-your-seat viewing.
Orange is the New Black (2013- )

Piper Chapman (Taylor Schilling) is sentenced to a year and a half in prison after being convicted of a decade-old felony of delivering drug money to an ex-girlfriend. The show follows her as she faces this big issue in a female jail, but it also highlights her convicts and staff. Within the all-female prison, new connections and divisions emerge, and we see different sides of the characters that surround Piper — something we previously dismissed as a boring prison inmate love story. This Netflix original has been nominated for six Golden Globes and is very entertaining and addictive. The show contains a large cast of characters, all of them are well-written. Furthermore, the cast (which includes Piper Chapman, Uzo Aduba, Taryn Manning, Laura Prepon, and others) is extremely skilled.
Ozark (2017 – )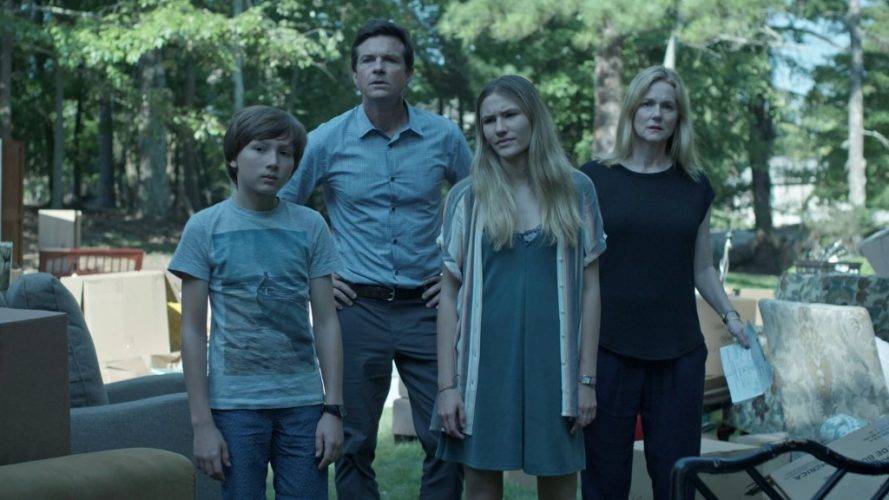 With a large cast and a variety of deep and rich themes, 'Ozark' begins with Marty Byrde, a financial planner and investor who lives in a Chicago suburb with his family of four – wife Wendy and children Charlotte and Jonah. Marty is also a money launderer for one of the Mexican drug cartels, which he keeps hidden from the rest of the world. When one of the deals with the Mexicans goes awry, he and his family go to the Missouri Ozarks to hide for a few days. Life isn't easy for him in the Ozarks, where he is regularly harassed by criminal gangs, particularly the nasty Snells. 'Ozark,' despite not being a heart-pounding, nail-biting crime drama, garnered high praise for Jason Bateman's leading performance.
Person of Interest (2011-2016)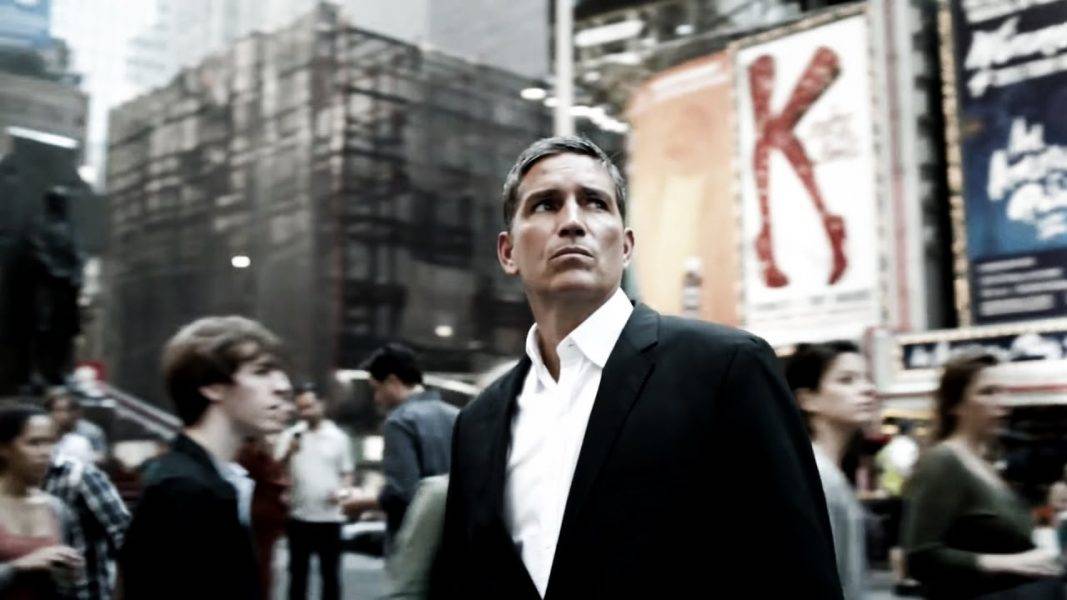 'Person of Interest,' one of my personal favorites on this list, revolves around the lives of its two main characters, billionaire programmer Harold Finch and former CIA-Green Beret agent John Reese, who has been literally risen from the ashes. Apparently, while working for the government, Finch developed a supercomputer known as "The Machine," which can foresee impending terrorist attacks and track down the offenders. The Machine was also programmed to track down and identify non-government-related petty crimes and killings, which are purged every night.
Finch, who no longer works for the government but for his own personal gain, had also installed a backdoor program that would provide him with these names each night before the purge. He hires John Reese as a hired gun to track down the alleged criminals. 'Person of Interest' combines an interesting premise and a suspenseful build-up, making it one of the most captivating crime dramas on television.
Peaky Blinders (2013- )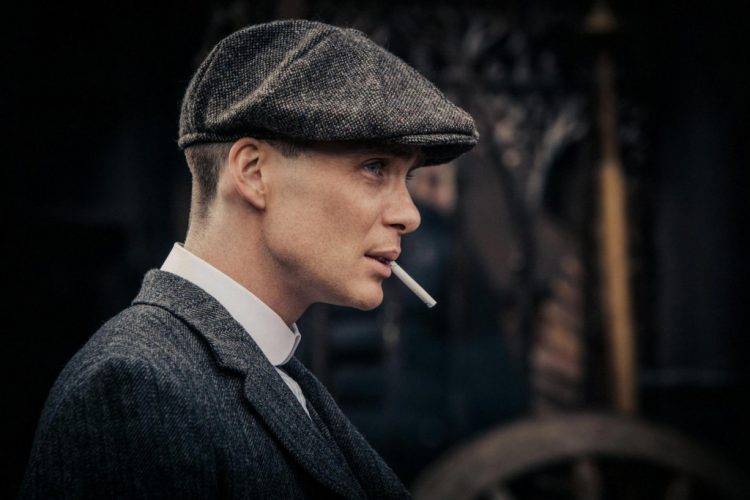 This is a British crime drama set in Birmingham, England in the 1920s. The Peaky Blinders were a ruthless gang led by Tommy Shelby who didn't fear anything or anyone. This series features not only a beautiful dark landscape but also excellent actors who bring the characters to life. This is a must-read for fans of Sherlock Holmes, Whitechapel, and other Victorian series. The plot centres around two formidable yet polar opposites — Tommy Shelby, a leading gangster, and Chester Campbell, a detective — in the aftermath of World War I. Both constitute two opposing factions set against the backdrop of the Industrial Revolution.
Sacred Games (2018 – )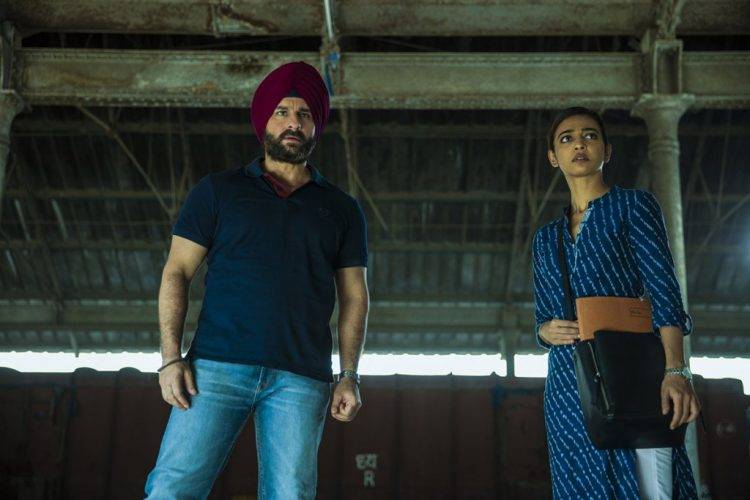 'Sacred Games,' arguably the best Indian TV series ever made, was an unexpected hit thanks to clever casting and a story based on a bestselling novel. The story of Ganesh Gaitonde, a legendary criminal who has been on the run and underground for the past 16 years, begins with a traditional protagonist vs antagonist versus the rest of the world premise. Sartaj Singh, a morally pure cop who has been discredited numerous times due to his superior's casual attitude toward justice, receives a phone call from Gaitonde urging him to save the city over the next 25 days or face the consequences. As a dishevelled and perplexed Sartaj tracks down Gaitonde over the phone as the latter is describing his entire life narrative, he discovers Gaitonde shooting himself, casting doubt on the whereabouts of the occurrence that would occur in the next 25 days. 'Sacred Games' is undoubtedly one of Netflix's most intriguing and entertaining shows.
Sherlock (2010- )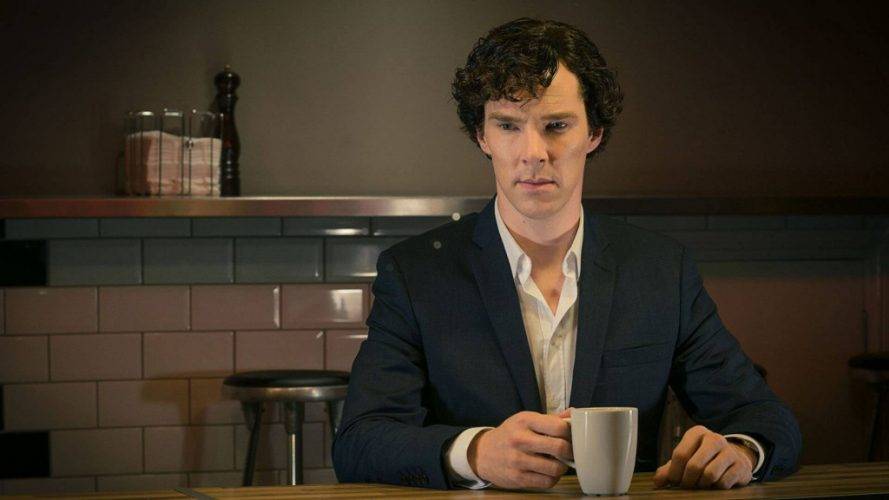 'Sherlock' is a groundbreaking and engrossing thriller that launched Benedict Cumberbatch and Martin Freeman to prominence. 'Sherlock,' created by Mark Gatiss and Steven Moffat, is a modern reimagining of Arthur Conan Doyle's famous detective stories. Inspector Lestrade of Scotland Yard is assisted by Sherlock Holmes and Doctor Watson in solving complicated crimes. It's a show that's both enjoyable and challenging. Each season's episode features a different criminal, with Sherlock and Doctor Watson defying math, bending their minds, and trying to work out all the possibilities that lead to the crime. The sights are a feast for the eyes, and Benedict Cumberbatch's voice, as always, is out of this world!
The Fall (2013 – 2016)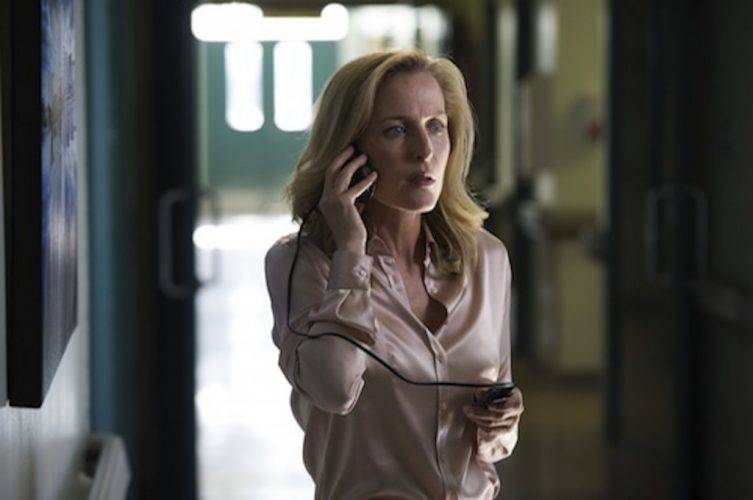 Stella Gibson, Superintendent of Police and ace investigator, is at the center of this crime drama set largely in Belfast, Northern Ireland. The series opens with Stella Gibson joining the Northern Ireland Police Service and being assigned to a serial killer's case. Paul Spector is the name of the killer. Spector has allegedly been identifying and murdering young ladies in and around the city for over a month. Stella must build a compelling case against the killer while juggling politics and peer pressure both inside and outside the PSNI. 'The Fall' received numerous nominations and won the coveted Edgar Allan Poe award in 2014.
The Punisher (2017 – )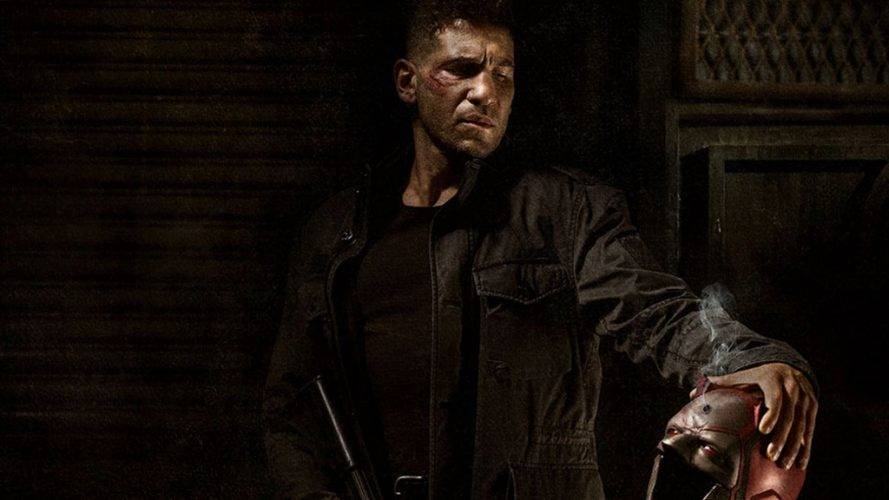 'The Punisher,' an official spin-off of Marvel's renowned 'Daredevil' television series based in the MCU, tells the story of Frank Castle, a loner who has lost his family due to a terrible crime. He assumes the name of 'The Punisher,' a fierce vigilante who wants to revenge the deaths of his wife and children, to avenge their deaths. He uncovers a plot that has affected other families while on his revenge mission. 'The Punisher' is an intriguing, visually amazing adventure of a lone guy who takes on the underbelly of crime in New York City, from a darker side to the morally upright vigilante. 'The Punisher,' despite a rocky start, never lets you down. After 'Jessica Jones' and 'Daredevil,' this is easily one of the best Marvel Netflix programs.
The Blacklist (2013 – )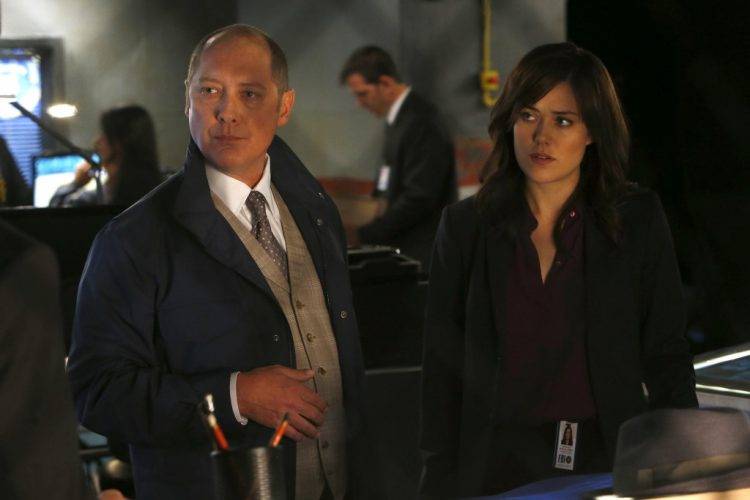 'The Blacklist,' starring the always dashing James Spader in a main role that will be remembered for decades, begins with the story of Raymond "Red" Reddington, a former US Navy operative turned businessman who has been on the run for a long time and has been on multiple US Most Wanted lists. Several government agencies have created watch lists for him as well. He is not only smart, elusive, and a skilled con artist, but he has also eluded capture for more than two decades. Elizabeth Keen is a new recruit who has recently left Quantico. In exchange for immunity from prosecution, Red surrenders to the FBI and pledges to disclose knowledge about the world's most dangerous criminals. He also states that he would only speak and communicate with Elizabeth. Red and Liz get closer over time as they solve a crime case in each episode.
Our Team DCS includes 5 different writers proficient in English and research based Content Writing. We allow them and encourage them to follow the Entertainment news all day long. Our posts, listicles and even the exclusives are a result of their hard work.