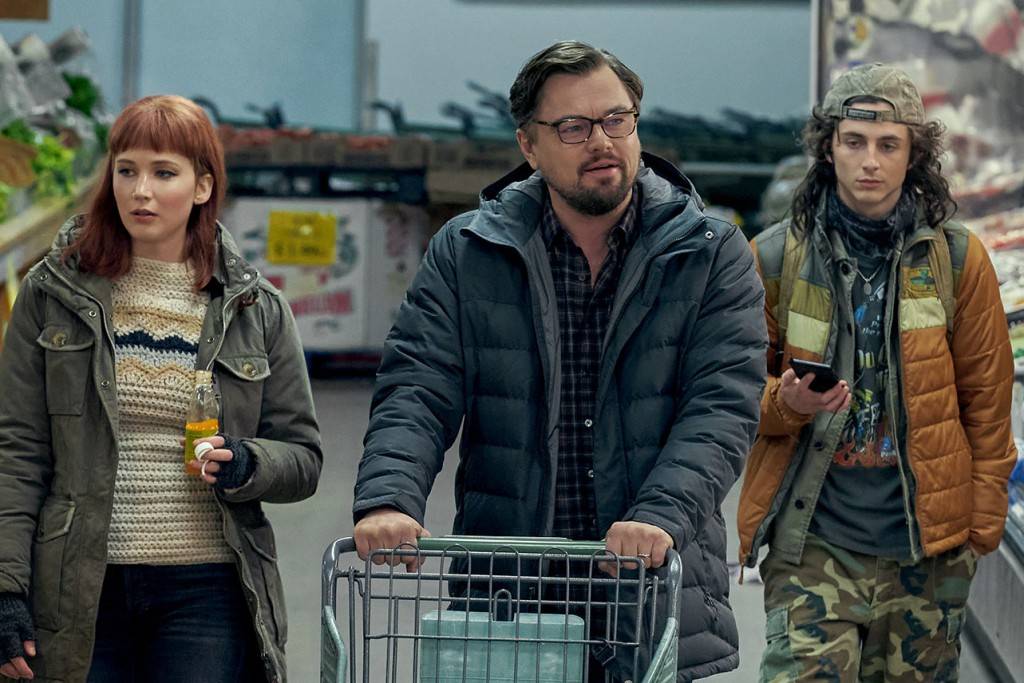 20 Best Disaster Movies on Netflix That'd Give You The Chills
Disaster films feature scenes of large-scale damage, whether natural or man-made. Lately, alien invasion stories, zombie attacks, earthquakes, tsunamis, floods, and space disasters have been popular. However, given the widespread destruction of both live and inanimate resources inherent in such works, one may argue that even war movies can be classified as the aforementioned.
Mother nature can be breathtakingly beautiful and inspiring, but it can also be terrifying. The globe is continually threatened by many tragedies, from storms to avalanches. Given the ongoing widespread destruction of the world, man-made disasters are becoming increasingly common. Furthermore, the possibility that these events would finally lead to the extinction of humanity as we know it is no longer remote. Keeping this in mind, here's a selection of great catastrophe movies now available on Netflix.
#Alive (2020)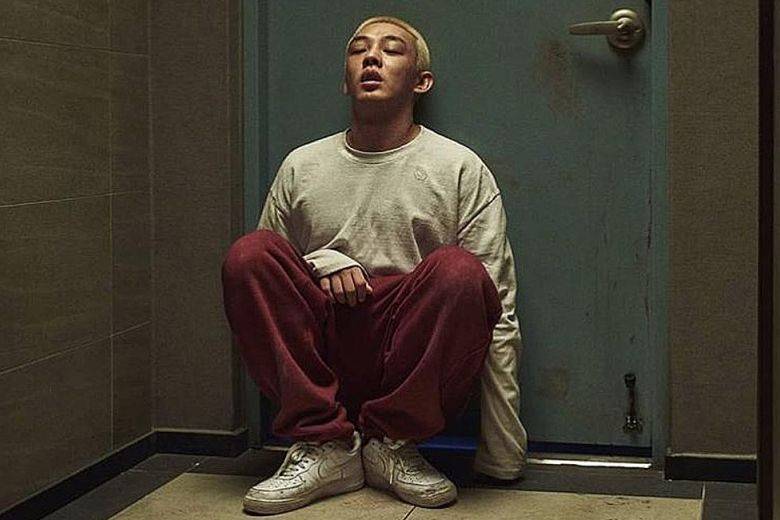 Korean filmmakers have been granted a new audience to appreciate their work since the now Oscar-winning 'Parasite' graced the world film industry. This globalization has also given birth to the film '#Alive,' which tells the story of a video gamer's survival in his Seoul apartment during a zombie apocalypse. Cho Il-Hyung directed the film, which stars Yoo Ah-in and Park Shin-Hye. This film may be a good choice if you want to watch something that relates with you and the current pandemic, as the protagonist is likewise isolated.
7:19 (2016)

'7:19' is a Mexican catastrophe film that depicts the frightening 1985 Mexico City earthquake in a unique and authentic way. Although the video chronicles the efforts of those affected by the disaster to flee, it is mostly about a group of office mates who become trapped inside their falling building. As they watch the city crumble around them, the group mulls over their own lives and strives to keep spirits alive. However, the calamity continues to claim lives, leaving viewers to worry if any of these folks will see their families again.
22 July (2018)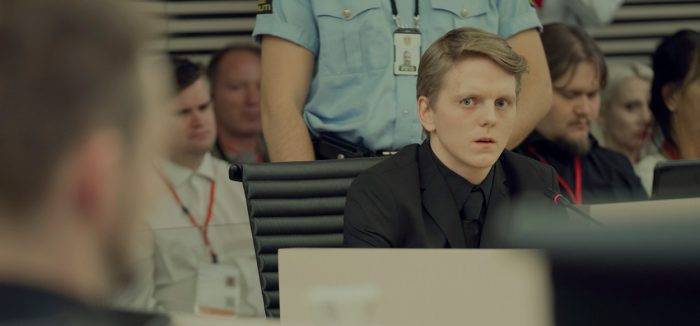 '22 July,' based on writer sne Seierstad's book 'One of Us: The Story of a Massacre in Norway— and Its Aftermath,' examines the very real terrorist attacks that occurred in Norway in 2011. At least 80 people were killed in the blasts that rocked Oslo, including teenagers who were attending a Labor Party summer camp. A white nationalist has been charged with the heinous mass killings. '22 July,' albeit dramatized, revisits the horrible events of that day, and we recommend seeing it because of its true crime roots.
3022 (2019)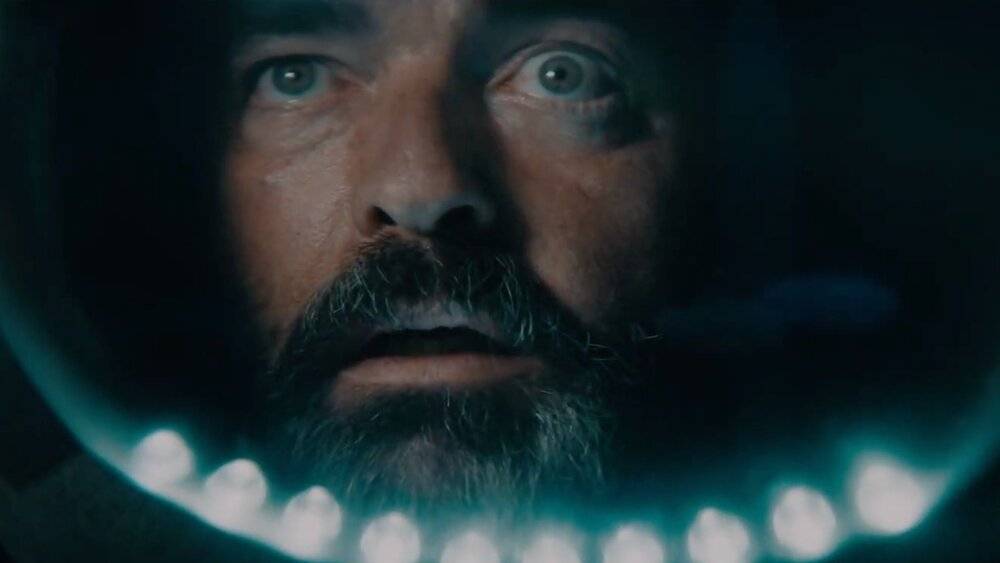 This science fiction film takes the apocalypse to a new level: the entire planet is destroyed, and a few astronauts see the catastrophe from a space station. It stars Omar Epps, Kate Walsh, Miranda Cosgrove, and Angus Macfadyen and is set in the future. It is not the same old survival story that is prevalent in the genre, despite the fact that it covers the group's many challenges in the aftermath of the disaster. When you're in the mood for a disaster picture, this is one to watch. It has a good cast and an intriguing subject.
Army of The Dead (2021)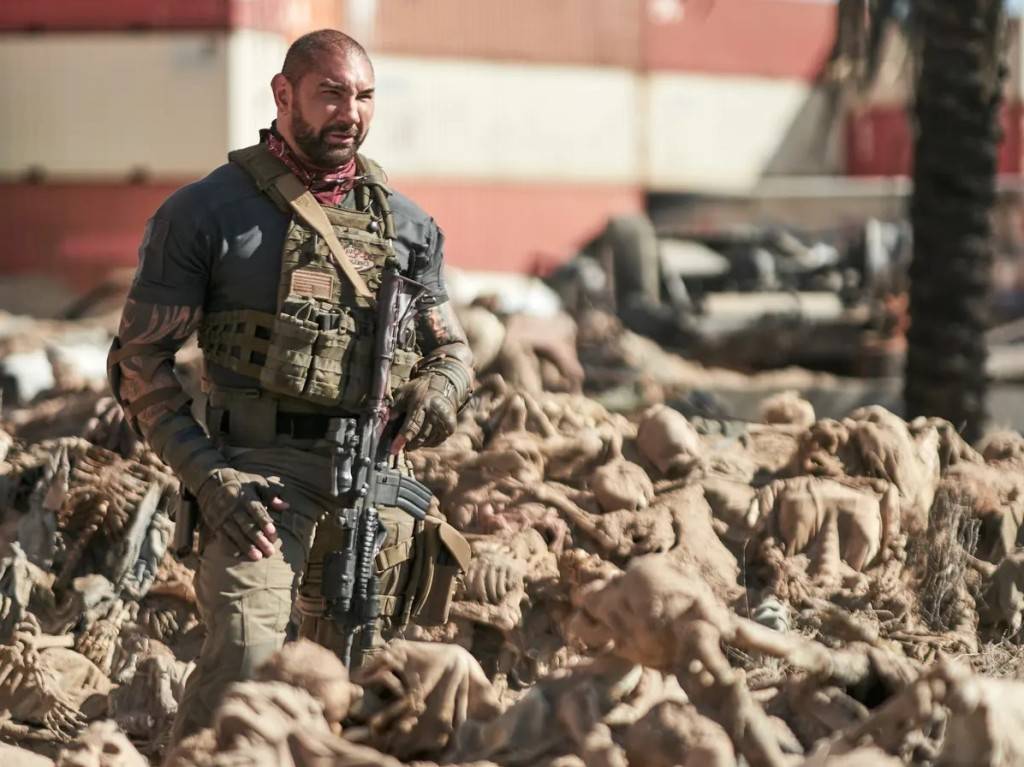 'Army of The Dead,' directed by Zack Snyder, begins on a scary note when a biologically enhanced zombie escapes captivity and quickly overruns Las Vegas with a zombie army. Despite the military's efforts to control the outbreak with massive shipping containers, the plague spreads quickly, and every living human in Las Vegas soon becomes a vicious undead. In this situation, casino owner Bly Tanaka hires former mercenary Scott Ward and assigns him the mission of collecting $200 million from a vault inside Las Vegas before the army bombs the city. Scott then assembles a heist crew and sets out on the seemingly impossible task of breaching the zombie city. From here on out, the film is a straight-up action movie, complete with big explosions, massive battles, backstabbing, and heroes, all rolled into one single, highly exciting package.
ARQ (2016)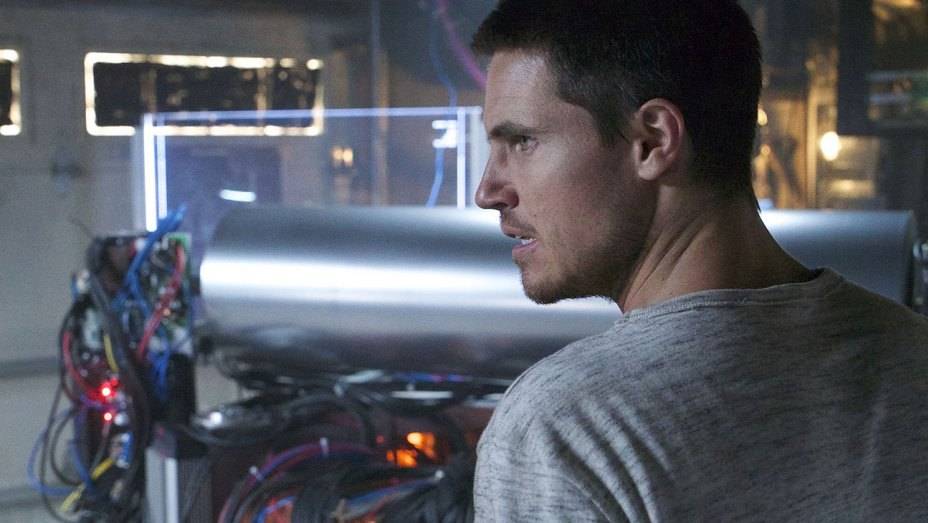 It would be nothing short of a life-threatening tragedy for humans if and when natural gas and fossil fuels run out. This is precisely the basis of Tony Elliott's film 'ARQ.' For the final remaining oil reserves, giant businesses are battling governments. The answer to the energy dilemma lies in the hands of one man, an engineer named Renton, who has developed a machine that can generate infinite energy. As multiple masked intruders close in on the place, we find Renton and the machine locked inside a house.
Renton also has another huge issue: the contraption he's carrying has established a time loop, forcing him to repeat the same day over and over again. 'ARQ,' a disaster film with bizarre thriller cliches, hits the right notes in the right places. It elegantly ties up the loose ends and transforms into a complete entertainment.
Bird Box (2018)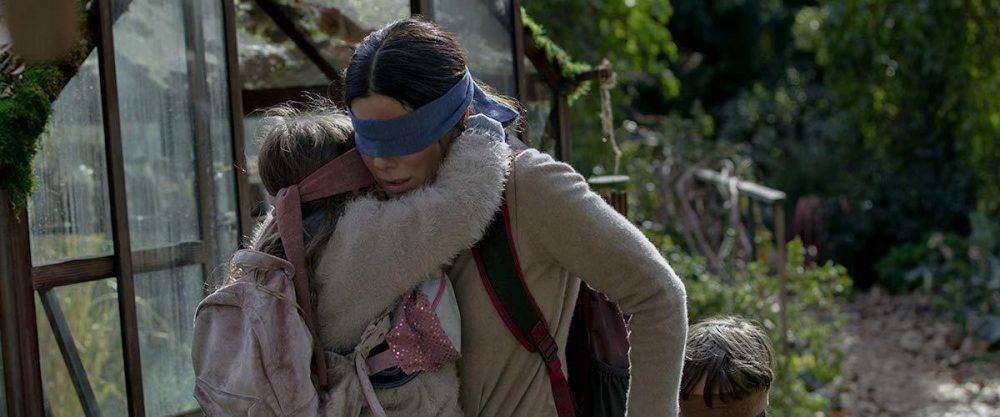 Because it mirrors films like 'World War Z,' 'Bird Box' has become one of Netflix's most successful titles (or any apocalypse movie for that matter). Malorie and her sister are pregnant and on their way to the hospital when they hear about individuals killing themselves as a result of an epidemic. Malorie's sister "sees" something and kills herself while driving back home. Hundreds have committed suicide as a result of the epidemic's spread. Malorie then seeks refuge at a nearby home, which also houses a large number of other people.
After a fallout, Malorie is learning to live again with the assistance of a blindfold, together with her son, the daughter of another woman, and Tom (a man she had met). They all conduct their chores in this manner to avoid killing themselves. When insurgents attack and Tom commits himself, Malorie and the kids go on a river trek to a safer location. When they arrive, they discover that everyone else in the neighborhood is blind, making them the only survivors. 'Bird Box' features Sandra Bullock in a stunning performance, as well as a gripping story that keeps you glued to the screen.
Beyond Skyline (2017)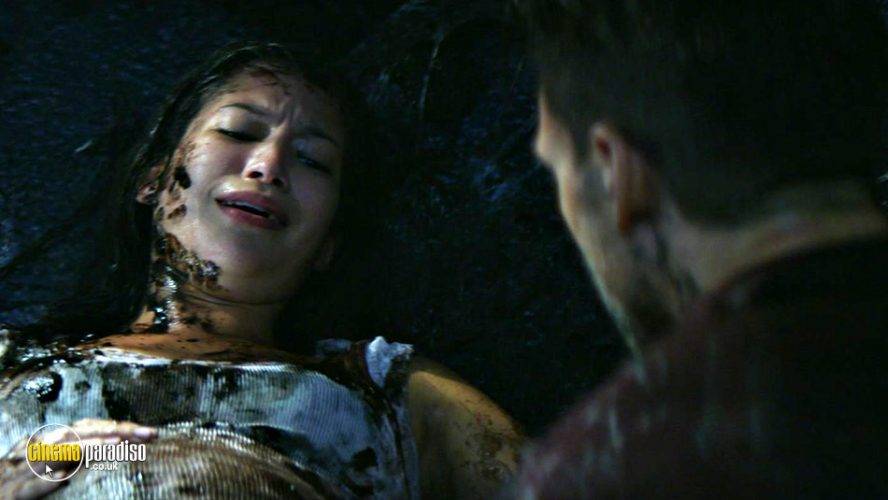 The sequel to 'Skyline' is 'Beyond Skyline.' In the midst of an extraterrestrial invasion, LAPD Detective Mark Corley fights for his son's release from prison. People are sucked into various spaceships one by one as the invasion begins. Mark is rambling through the city's subway tunnels with a group of survivors to safeguard others. However, they ultimately land inside the alien spaceship, where Mark realizes that they are being transformed into biomechanical soldiers for a greater purpose. Although 'Beyond Skyline' does not provide the same level of suspense as many other invasion films, it is nevertheless far superior in terms of story to its predecessor.
Chernobyl 1986 (2021)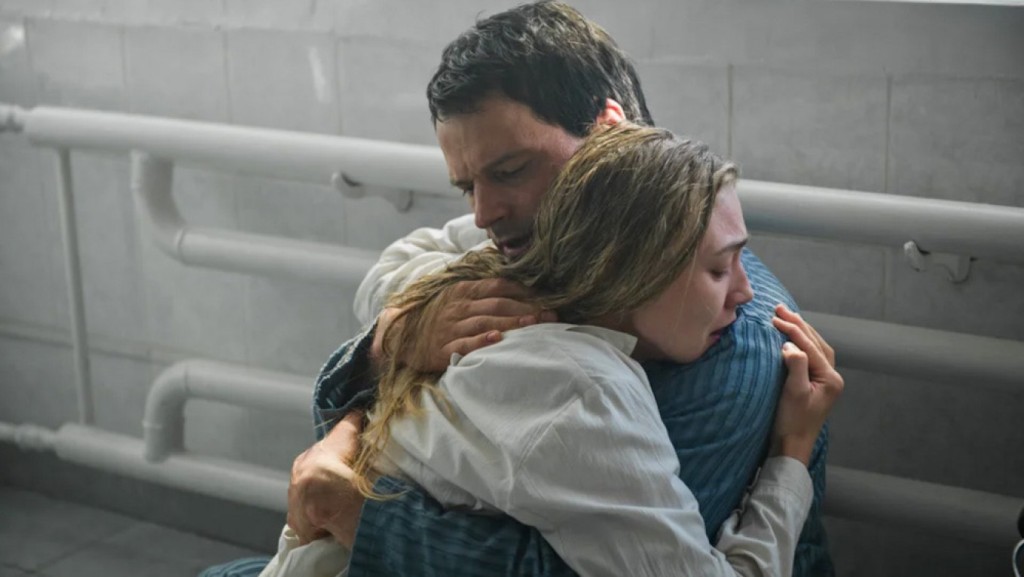 Chernobyl 1986, also known as Chernobyl: Abyss, is a Russian film that chronicles the horrifying Chernobyl tragedy of 1986, as well as how it affects local citizens' lives. Alexey Karpushin, a firefighter, and Olga Savostina, his former sweetheart, star in the film. Alexey was unaware that Olga had given birth while he was away, and the couple now has a 10-year-old daughter. Olga tries to remove Alexey out of her life after he fails to show up during a picnic, despite their initial attraction. The firefighter, disappointed, decides to leave town and start a new life in Keiv. However, just as he is about to leave, calamity strikes, and Alexey becomes involved in rescue efforts. The rest of the film follows the firefighter as he plays an important role in clean-up operations while also trying to negotiate a better life for his family. The film is a must-see since it depicts an authentic and direct effect of the Chernobyl tragedy.
Don't Look Up (2021)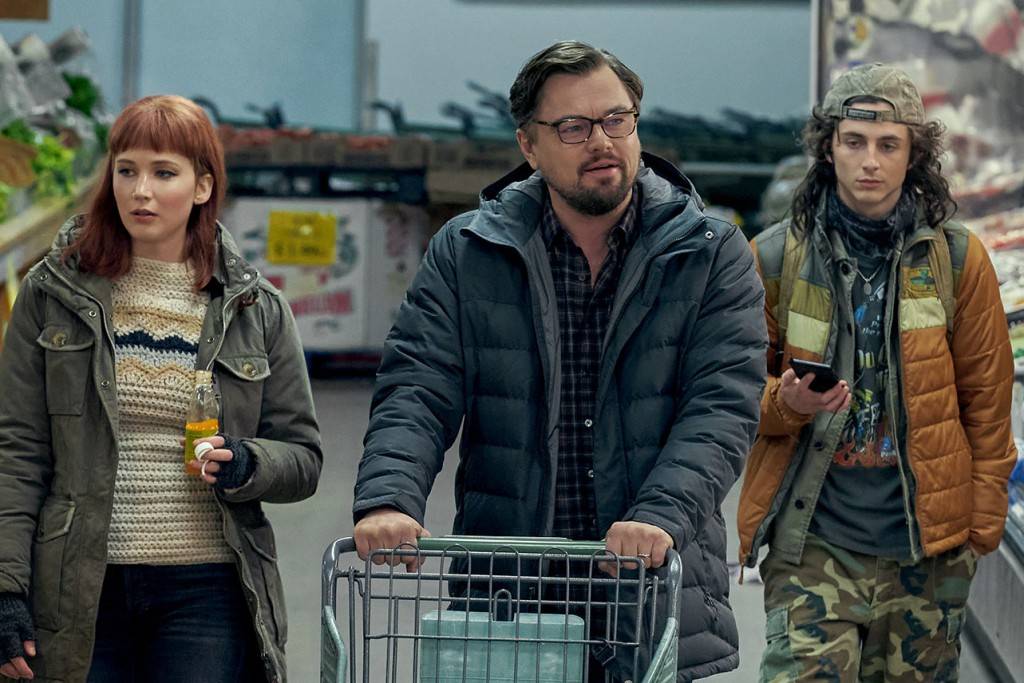 'Don't Look Up,' starring Leonardo Di Caprio and Jennifer Lawrence, among others, is a gripping, nail-biting film that will have you hooked to the screen until the very last moment. The film follows low-level astronomers Kate Dibiasky and Dr. Randall Mindy as they detect a rapidly approaching comet that threatens to destroy the planet. They are treated with disbelief at first, then indifference as the world refuses to listen to someone with no rank or prestige. The film then follows the two as they embark on a big media tour in the hopes of finding someone who will listen to them and help humanity.
Extinction (2018)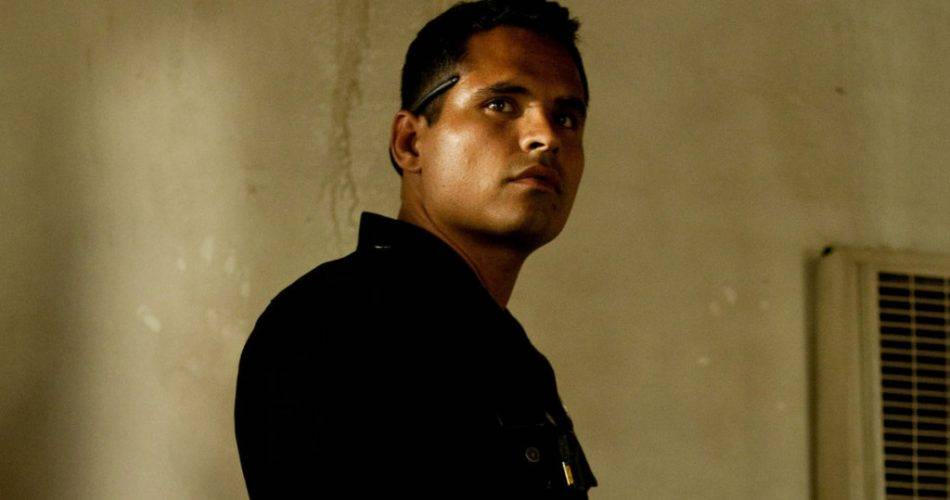 Netflix's contribution to the doomsday genre is 'Extinction.' The film begins in the near future, with an engineer named Peter having nightmares about an alien invasion that could wipe out humanity. He discovers that other people are having similar experiences after visiting a psychiatrist. Peter and his family seek refuge among enemy alien soldiers on the prowl after spaceships arrive and wreak significant damage to the city. Alice, Peter's wife, is eventually discovered to be an AI humanoid, and the only way to save her is with the assistance of an unexpected power source: Peter himself. He, too, is a synthesized AI. Synthetics had their memories erased and have been living on the world as people since the human revolt against the AI. 'Extinction' is entertaining in sections, and I watched it solely for Michael Pena. So, how about you?
How It Ends (2018)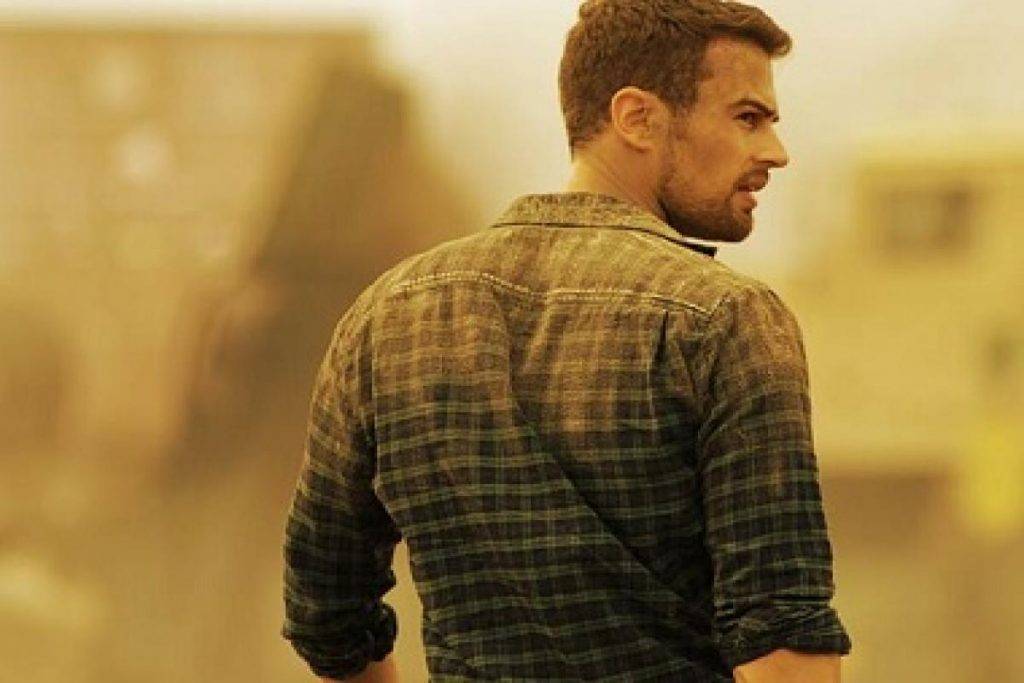 Theo James, Kat Graham, and Forest Whittaker feature in this Netflix original film directed by David M. Rosenthal. Will and Samantha, played by James and Graham, are a couple who want to marry after Sam becomes pregnant. He chooses to visit Chicago and first obtains Sam's father's approval. When Will is preparing to fly back from his visit, the news reports that all flights have been postponed due to odd occurrences in the skies. Will and Tom (Sam's father) decide to drive to Seattle jointly to avoid leaving Sam alone in such a dangerous situation. The weather anomalies are mostly the result of a worldwide cataclysmic event. The quest of two men for the girl they both love is the fundamental plot of the film in such a dangerous time.
Though the idea appears to be intriguing on paper, the execution leaves a lot to be desired. Nothing unexpected happens in the plot or among the characters in this film. If a disaster film is built on the journey of two characters, they must be written in such a way that the audience feels empathy for them. Even so, it's a good one-time viewing!
Io (2019)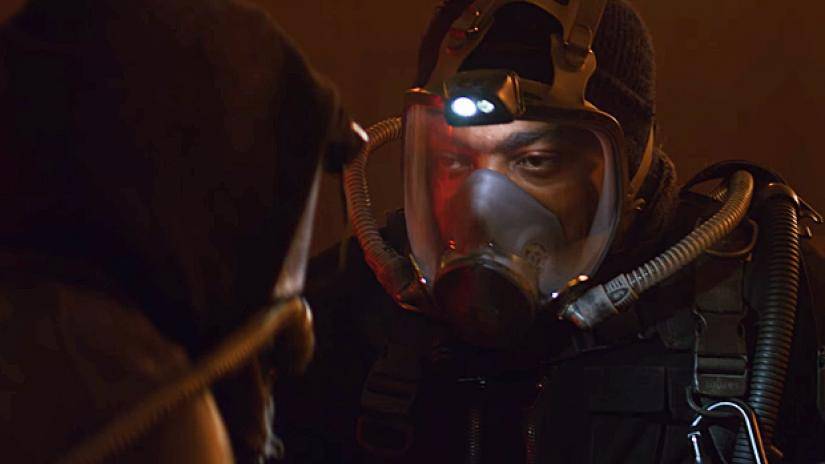 Margaret Qualley rose to prominence following her appearance in Quentin Tarantino's 'Once Upon A Time In Hollywood,' but did you know she has also starred in a Netflix production? Qualley portrays Sam Welden, a scientist who lives on the planet long after it has been declared inhospitable, in the science fiction film 'Io.' The majority of humanity has left the Earth and relocated to Jupiter's moon Io. Welden, on the other hand, is dead set on devising a method to make Earth habitable once more. Micah comes to visit her when she sends out a radio signal (Anthony Mackie). He, on the other hand, believes that all hope is lost and intends to depart as soon as possible.
The film's premise is intriguing, but there might have been a lot more presented about the state of the Earth after the apocalypse. Although the narrative contains numerous contradictions, Qualley and Mackie both deliver strong performances throughout the film.
Poseidon (2006)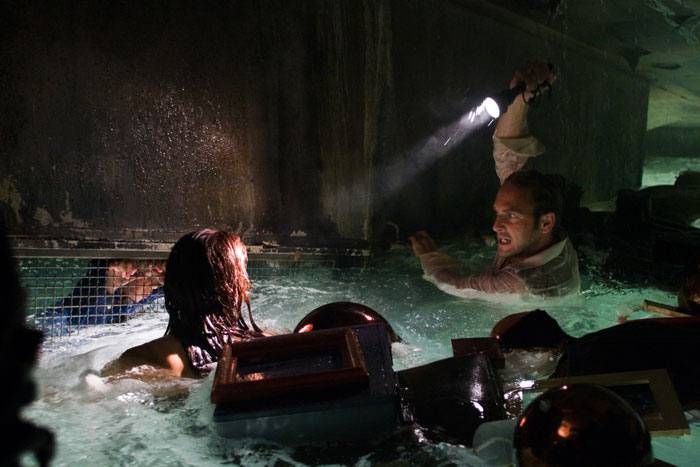 This film, based on Paul Gallico's book "The Poseidon Adventures," failed to impress critics and audiences alike. The premise of 'Poseidon,' starring Kurt Russell, Josh Lucas, and Richard Dreyfuss, revolves around the eponymous luxury cruiser ship, which is struck by a large wave on New Year's Eve, just as a gala has begun on board. The ship begins to sink as it is flipped over by the ocean. The passengers must now flee as quickly as possible if they want to avert certain death.
'Poseidon' is one of the few films to be nominated for both a Razzie and an Oscar. The film's narrative is a little lackluster, however it must be acknowledged that the special effects portions in 'Poseidon' are quite impressive. Given the year in which it was created, the use of CGI is astounding.
Pandora (2016)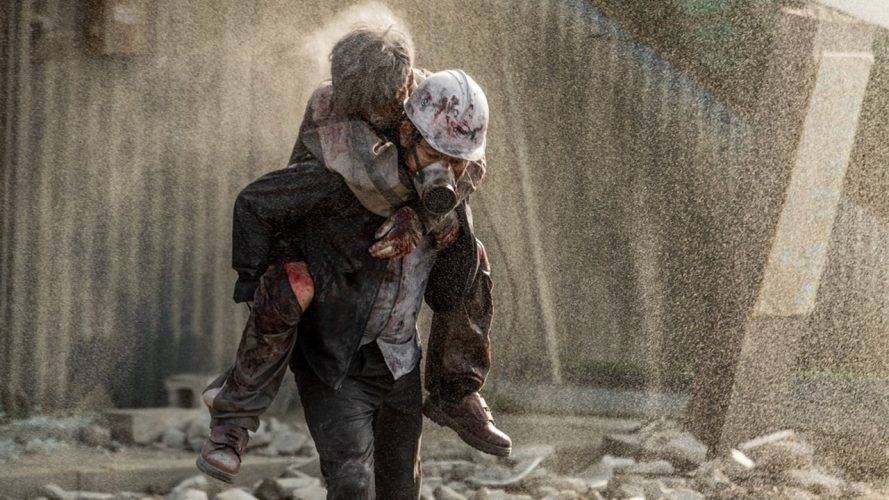 Pyung-Sub is concerned about the state of the local nuclear power station, but no one seemed to care. When an earthquake occurs, though, the facility is severely damaged and panic spreads. Now it's up to young Jae-Hyeok and his team to avoid another nuclear meltdown. Thanks to the storyline, 'Pandora' is not only a thrilling but also an emotional film. Director Jong-woo Park is able to convey a tear-jerking drama with a touch of reality thanks to good visual effects and decent cinematography.
Rim Of The World (2019)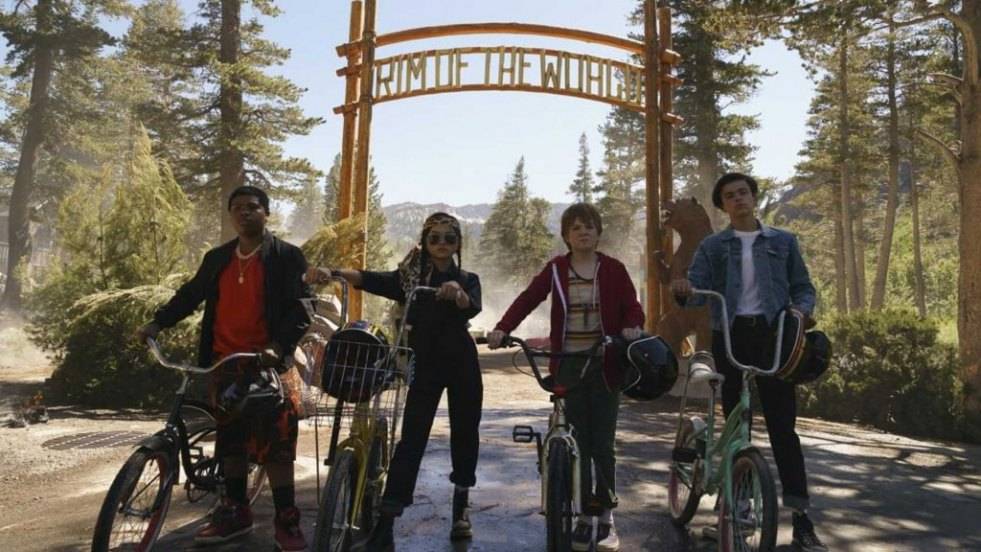 'Rim Of The World,' a Netflix original film directed by McG, has definite 'Stranger Things' undertones in terms of concept and production elements. It is inspired by the aesthetics of 1980s children's adventure films and takes its name from a summer camp (in the plot) that takes place in Southern California.
The characters of the film are three young boys named Zhenzhen, Alex, and Dariush, as well as a juvenile criminal named Gabriel. They unexpectedly discover army fighter planes battling invading alien ships in the skies while deep within the bush. A spacecraft from the International Space Station arrives nearby, and a lady emerges, handing Alex a key. She informs him that the alien army can be defeated using this key. It is said to activate the Excalibur, a defensive project. With no grownups to assist them and limited time on their hands, the four children begin on an adventure filled with several challenges.
Spectral (2016)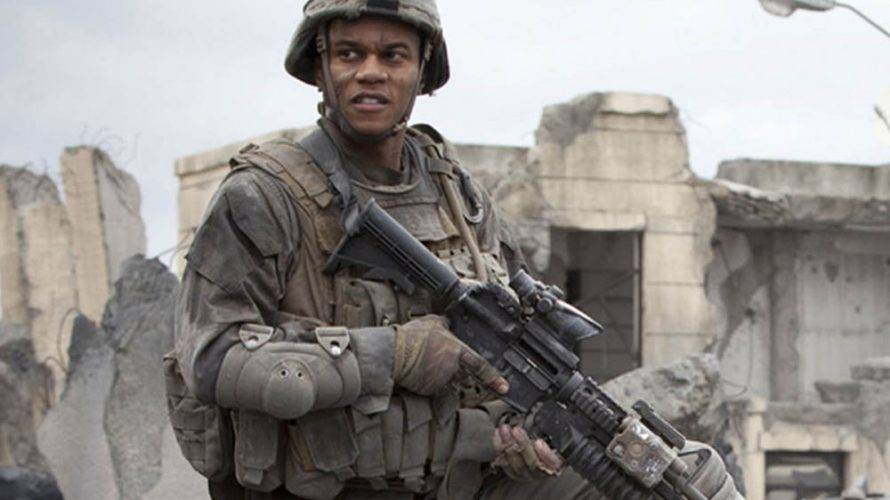 'Spectral' begins in the middle of a conflict in which warriors are employing hyperspectral goggles to view what is invisible to the human eye. They come upon a transparent humanoid figure that can kill with with a touch, creating a new challenge for the warriors. Fran Madison, a CIA officer, and Clyne, a DARPA scientist, then sent their forces out with hyperspectral imaging cameras to find these "invisible" and unstoppable terrorists. They eventually discover that the agitators are blind and vulnerable to iron nails, giving the human forces an advantage. 'Spectral' is a bold attempt to compete with big-budget thrillers, but it falls short in terms of overall execution. Nonetheless, it is one of the best films on the list.
The Silence (2019)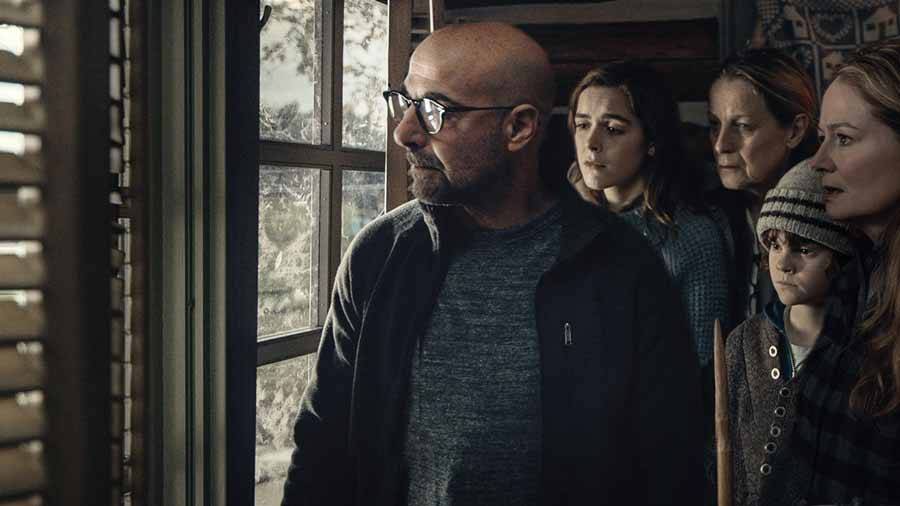 When an unknown species invades Earth, the Andrews family sets out on a mission to defend their 13-year-old daughter, Ally, who had lost her sense of hearing in an accident years previously. When a tongue-less cult tries to use the teenager's plight, the family will go to any length to defend her. Kiernan Shipka, Stanley Tucci, Miranda Otto, and John Corbett feature in the horror thriller directed by John R. Leonetti. The premise may remind you of 'The Quiet Place,' yet despite the same tale, we suggest this film for the performances.
The Cloverfield Paradox (2018)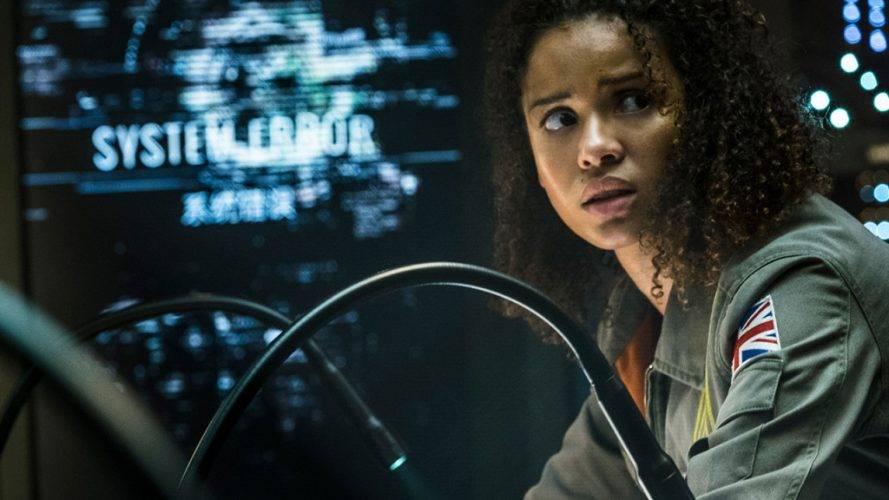 The Cloverfield Paradox was created to capitalize on the success of the 'Cloverfield' franchise. Despite promising twists and a fairly compelling tale, it falls short of its predecessors. It opens in 2028 with a group of astronauts aboard a space station as Earth faces a global energy crisis. A calamity strikes during desperate attempts to test the Shepherd particle accelerator aboard the Cloverfield station, resulting in a paradox. This means that the presence of a parallel universe could represent a serious threat to our current reality.
The Midnight Sky (2020)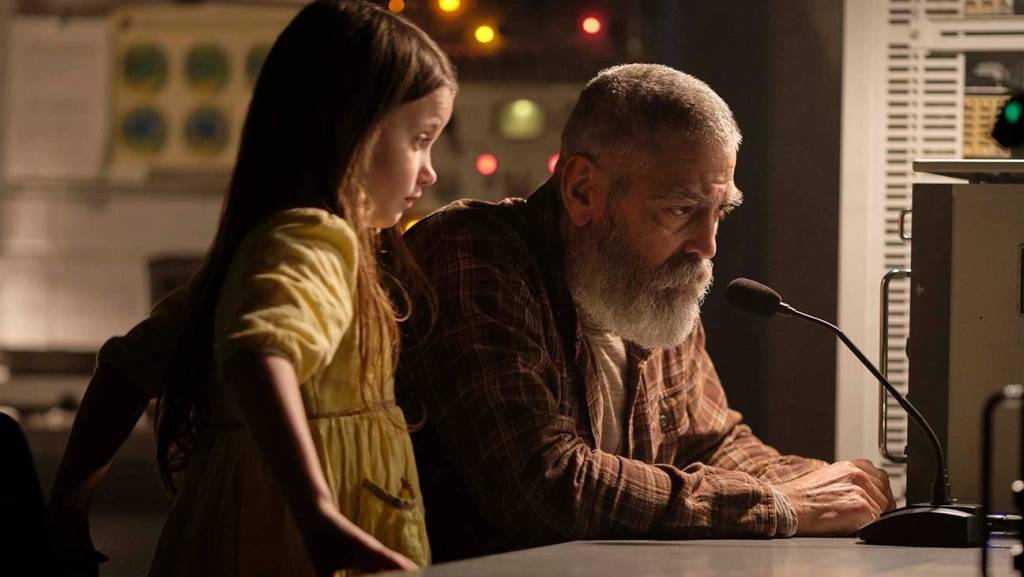 The Midnight Sky depicts a future in which an unexplained tragedy wipes out the majority of the world's people and contaminates the land with ionizing radiation. 'The Midnight Sky' focuses on academic Augustine Lofthouse, the sole human alive on a large Arctic station, during a period when scientific research is focused on discovering other planets to inhabit. Despite his worsening health, Lofthouse quickly recalls how the crew of the starship Aether will be returning to Earth in the near future. The crew is unaware of the calamity on Earth and assumes they lost contact due to malfunctioning technology. As a result, it is up to Lofthouse to notify the crew and so preserve human lives. The film's somber yet beautiful depiction of the apocalypse makes it one of the best catastrophe films of this generation.