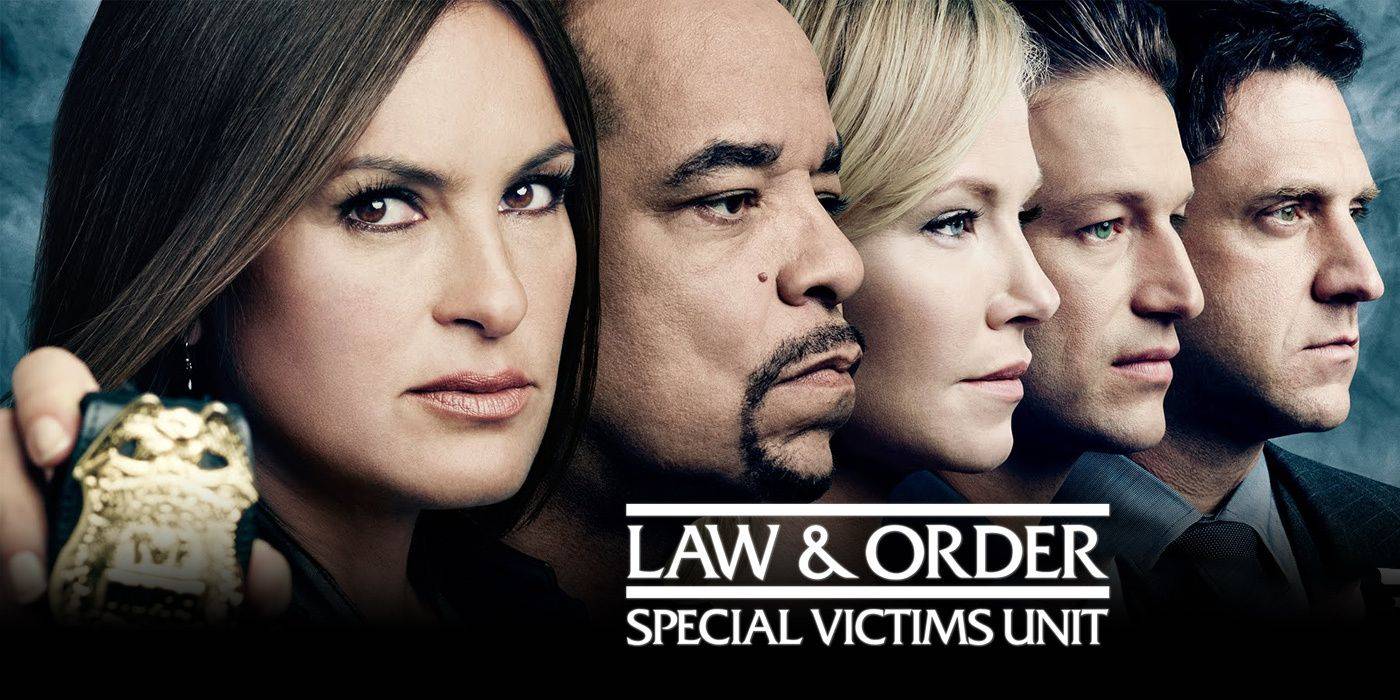 25 Best Episodes of 'Law & Order: Special Victims Unit' (SVU)
Law and Order: Special Victims Unit (or SVU as it's known among fans) is one of those shows that never seems to end. It's certainly not a quick watch, with 23 seasons and 502 episodes. It's been on the air since 1999 and shows no signs of slowing down anytime soon, so there's no better time than now to dive into this crime drama and meet some of the world's most famous detectives, attorneys, and specialists. Do you think 502 episodes is too much? It's totally understandable. Instead of trying to learn everything at once, here's a list of some of the best episodes to get you started and introduce you to the series' major characters, plots, and cases.
Season 14, Episode 19, "Born Psychopath"
The SVU sometimes sends in culprits who aren't adults or even teens; they're children, as in "Born Psychopath." Detectives are called in to investigate alleged child abuse when a school nurse notices bruises all over a little girl. The girl's brother blames the babysitter, claiming that a monster pushed her down the stairs. However, there is no evidence that the nanny is to blame, and the investigation soon reveals that the girl refers to her brother as "the monster." The detectives and Dr. Huang set out on a quest to help the brother before he abuses his sister again, but they may be too late. With the brother's acts and the parents' sadness, this episode is difficult to see, but it does raise a few important points and will leave you with a lot to consider.
Season 3, Episode 9, "Care"

A horrible act. A family shrouded in mystery. A broken system. Due to its focus on a family with numerous foster children, one of whom is found dead at a construction site one morning after going missing in the night, "Care" clearly puts the special in Special Victims Unit. A sword with a braid is discovered next to her body, leading the cops to believe the killing is linked to a local gang. They quickly shift gears, though, when they notice the emblem in the computer game SwordQuest, which the family's son enjoys. The son is brought to a treatment facility, and the detectives discover that the foster parents had previously had children removed from their care due to neglect and abuse. Captain Cragen (Dann Florek) then tries to connect with the son through his love of video games before revealing the true monster. This episode reveals the cast's more sympathetic side and willingness to fight for the victims, as well as establishing Cragen as more than just the squad's tough guy captain.
Season 1, Episode 18, "Chat Room"

"Chat Room," from SVU's first season, is an episode that perfectly encapsulates the show's essence. A young girl arrives at the station and tells Detectives Olivia Benson (Mariska Hargitay) and Elliot Stabler (Chris Meloni) that she was raped by a man she met in a chat room called Yachtsman. When the cops begin their investigation, they discover that she had never met the man but can provide them with his information. They start conversing with him with Detective John Munch (Richard Belzer) posing as a 12-year-old girl in order to catch him. They set up a meeting and are able to apprehend the individual behind the username Yachtsman. Even with him in detention, the cops find his ties to a big pedophile ring, making things more difficult. The episode had all of the elements of a good SVU episode: an apparently simple case that turns out to be complicated; challenging disputes between cops and lawyers; interpersonal turmoil; and the dreaded fade to black with no definitive ending. "Chat Room" is an excellent first episode for anyone new to the series or who hasn't seen the previous seasons and wants to know where it all began.
Season 17, Episode 15, "Collateral Damages"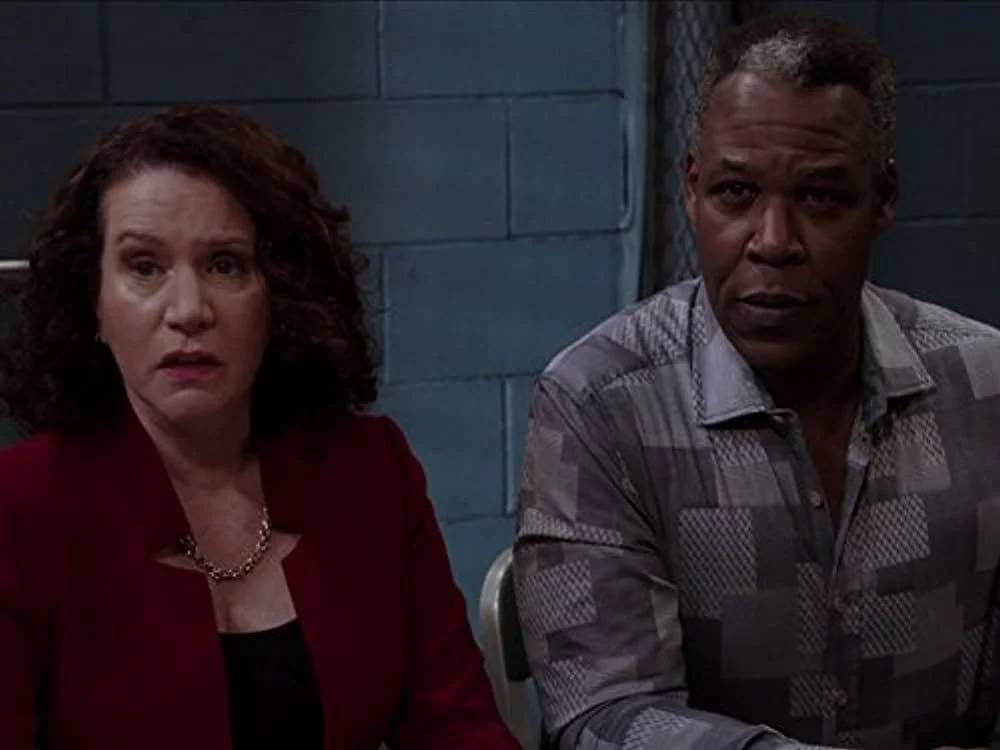 SVU doesn't shy away from dealing with high-profile criminals, as "Collateral Damages" demonstrates. During a sting operation to apprehend a famous boxer for child pornography, the investigators are led to a completely different suspect: the New York Police Department's Deputy Commissioner. He initially denies the charge, but after Barba informs him that they uncovered many hard disks containing incriminating images and videos, he eventually admits to it. The Deputy Commissioner offers a bargain in exchange for providing the identities of more pedophiles, but by that time, incarceration is a foregone conclusion. While there are times when SVU gives high-profile suspects preferential treatment, this episode did not, and it was refreshing to see the Deputy Commissioner do time for his crimes.
Season 6, Episode 6, "Conscience"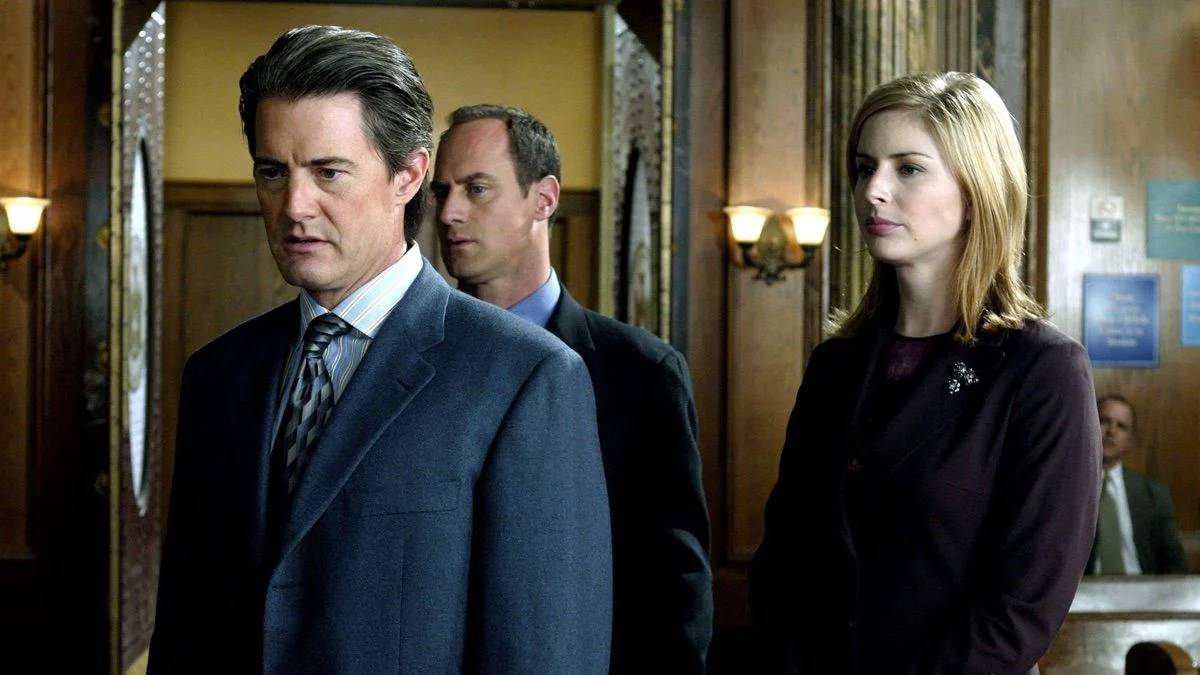 When a psychiatrist's son goes missing, the detectives are in a race against time to find him. Their investigation takes them to a notorious pedophile as well as a civilian vigilante who is leading a campaign to remove offenders off the streets, but time is running short. Every suspect, on the other hand, appears to have a solid alibi. The medical examiner describes finding pebbles in the victim's throat in her autopsy report, which leads the police to a new suspect: a teenage kid who lived next door to the victim's family. Another episode full of twists and turns makes it difficult to guess who will be imprisoned in the conclusion. And you'll probably be astonished, no matter who you believe it is.
Season 19, Episode 16, "Dare"

"Dare" is an episode that begins with one crime and ends with another, although the crime it concludes with may divide the viewer. After their basketball tournament, a group of girls returns to the community center, and two of them decide to make the third, Zoe, undertake a final dare in their game of "Red Parrot," in which a chosen player must complete any dare offered to them for an entire day. When Zoe's parents show there to take her up, she looks to be missing, and her pals have no idea where she is. It's eventually discovered that Zoe fell and died as a result of a dare gone wrong. Isn't that where it should end? When the parents go to see Zoe to collect a ring, however, they see an incision from her neck to her torso. The doctor obtained her organs without her permission and is preparing them for transplantation, including her heart, which is being flown to Buffalo for a small boy. The doctor is detained and charged. The purpose of the show is to make the audience question the doctor's morality in forging signatures on consent documents in order to save lives by obtaining organs from deceased patients. These cases are popular on SVU because they are difficult and dramatic, but they also divide the audience and the characters.
Season 11, Episode 17, "Disabled"

"Disabled," a genuinely painful episode about a former opera singer with multiple sclerosis who is raped and abused, is a truly heartbreaking episode. The detectives presume the abuse was committed by the woman's sister and nephew, despite the fact that both claim they were not present at the time of the assault. They discover video proof of the sister beating the victim by hitting her with a sock filled with soap bars after further investigation. The woman was sexually attacked by neither the sister nor the nephew. The offender in this episode will make you angry, especially when you consider the high occurrence of abuse in assisted care institutions.
Season 15, Episode 7, "Dissonant Voices"

Billy Porter appears as a music teacher accused of pedophilia and abuse by two of his students in this episode. The kids appear credible and describe the lavatory where the assault occurred in great detail, and the investigators locate the vibrators indicated by the youngsters in the classroom. Detective Amanda Rollins (Kelli Giddish) believes the instructor and urges Benson to keep the case secret until they get more evidence. As the investigation progresses, the children's stories begin to shift, and it is revealed that their elder sisters were also former students of the teacher. The truth eventually comes out, and despite the outcome, the teacher's reputation is ruined. Billy Porter offers a fantastic performance in the episode, and despite the disappointing ending, it's still an interesting watch.
Season 16, Episode 1, "Girls Disappeared"

This episode has two major events: the first appearance of Detective Dominick Carisi (Peter Scanavino) and Olivia Benson's adoption of Noah Porter (Ryan Buggle). This episode deals with sex trafficking and prostitution, with SVU attempting to apprehend a ring of sex traffickers and rescue the women and children they've kidnapped. Noah, one of the kids abducted during a police raid, has been bouncing about foster homes, much to Benson's chagrin. She meets her new detective, Carisi, after she returns from a custody hearing and finds him gruff and uncaring. He does, however, manage to talk to a number of the trafficking girls, and they hunt down the ring's leaders.
Season 16, Episode 19, "Granting Immunity"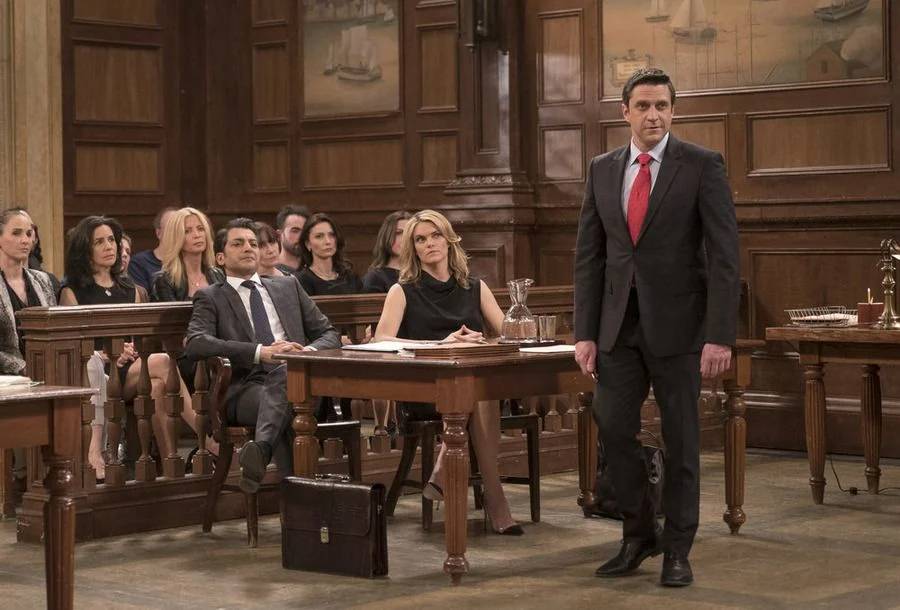 This is the second episode of SVU to deal with anti-vaccination activists and a measles outbreak. This episode, like the first episode on the subject (season 10's "Selfish"), begins with an apparently unrelated concern. A group of high school students skip class to host a drinking party with provocative activities. Pictures from the party start to travel around the school, prompting the principal to call SVU, who arrives to question kids and take phones as a result of the images being shared on dark web pornography sites. However, other students miss school due to illness, and it is determined that they are all children who attended the party and have contracted measles. The investigators learn from the mothers of the children that one of them has been urging the others to fabricate immunization certificates, and she is charged with child endangerment. SVU is notorious for its hot topic episodes, and this one is particularly interesting since it balances the case with the investigators' personal opinions, notably Olivia Benson's.
Season 9, Episode 14, "Inconceivable"

"Inconceivable," another episode that puts the special in special victim, following the detectives as they try to locate 100 cryogenically frozen embryos taken from a facility. Their investigation leads them to a family values advocacy group that condemns the facility's handling of embryos and demands that embryos that will not be implanted be adopted. A number of persons who have been affected by the theft of their embryos have told the police that without their embryo, they may never be able to have children. Will the embryos still be viable after the detectives locate them? This episode is an excellent illustration of how SVU can tackle less black-and-white subjects while still maintaining the drama and excitement that the program is known for.
Season 5, Episode 17, "Mean"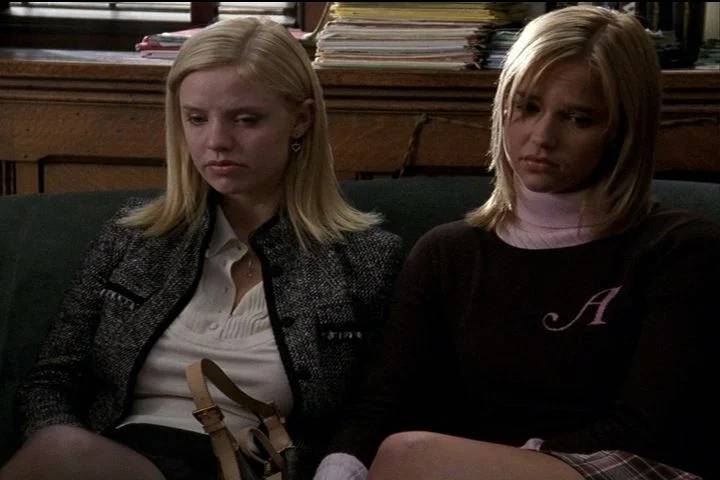 What happens when bullying turns violent? That is the topic that "Mean" attempts to answer by portraying the story of three girls who cruelly abuse and murder their companion before abandoning her in the trunk of a car with her valuables. Her buddies aren't the primary suspects at first. Instead, it's another student, an outcast who was frequently bullied by the victim and her peers. The detectives go in circles as they dig through chat rooms and messages to figure out who sent the victim the threatening texts, until they ultimately pin it on one of the pals. The other two swiftly accuse their friend of mutilating the victim's body, claiming they were only witnesses. However, the trio quickly becomes entangled in its own web of lies and drama, and the truth emerges. "Mean" is one of those perplexing episodes where each twist piques your interest, and when it all comes to a head, it leaves you satisfied (unlike some episodes of the show).
Season 12, Episode 4, "Merchandise"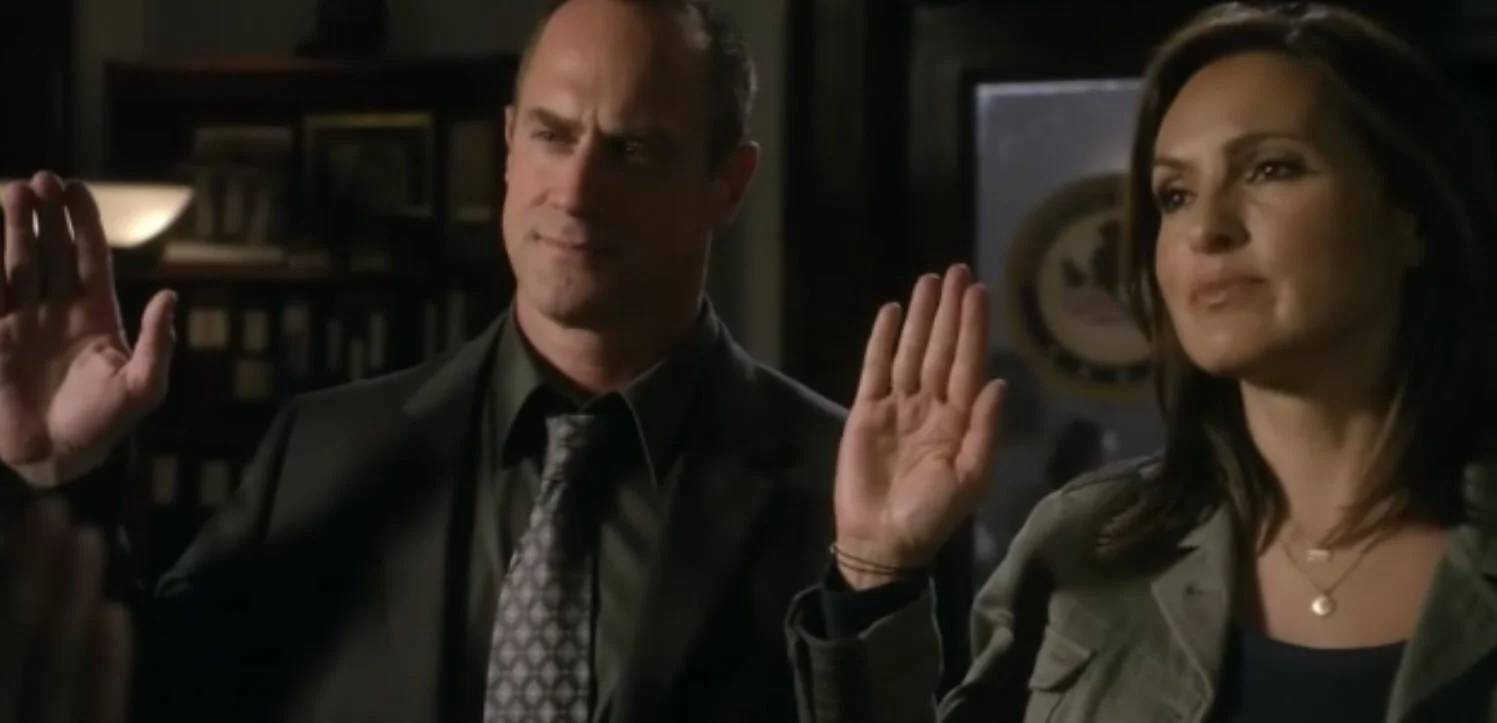 The episode "Merchandise" is about human trafficking for both forced labor and sex. When a juvenile girl is murdered by a taxi at a farmer's market, the SVU investigators are called in due to unique circumstances: she's underweight and appears to be pregnant. They locate her father, who was unaware of any neglect or abuse because he had put her and his son to work on a farm due to the family's financial difficulties. In this episode, Benson and Stabler join forces with the US Attorney to bring the family behind the forced labor farm to justice. The nature of the crimes in this episode is particularly heinous, as is typical of SVU, but it's more difficult to witness how the son breaks down during the interview than normal.
Season 13, Episode 5, "Missing Pieces"

When her car is stolen with her infant still inside, a worried mother calls SVU. When she and her husband are interrogated, however, the investigators grow suspicious that the couple is lying because of the husband's agitation. When the cops arrive at the scene, they discover a cooler containing proof that the infant had been placed inside. Finally, the mother breaks down and tells the cops where she and her husband buried the child. However, it is subsequently discovered that the infant was not killed. This episode features an unexpected finish that may irritate some viewers, but it is certainly a fascinating episode.
Episode 18, Episode 10, "Motherly Love"

A plot twist is one of SVU's favorite things, and "Motherly Love" is full of them. When a youngster returns home from a night with his father to find his mother being sexually raped, he seeks out a gun to defend her. He shoots and kills the attacker while merely intending to fire a warning shot. When detectives arrive, the youngster is disturbed, and his mother is concerned for his safety, claiming that her son's buddy had raped her. However, as the investigation progresses, the mother's account begins to unravel, and they assume that she was not only abused, but also assaulting her son's friend. The mother started distorting her testimony on the stand in order to portray her son as a sexual deviant who had planned to murder his pal. But the story doesn't end there. This episode portrays the case in a classic SVU manner, and it's a truly heartbreaking episode.
Season 6, Episode 22, "Parts"

"Parts" isn't primarily about organ procurement, unlike a subsequent entry on this list. It's about a corpse chop, with cadavers being illegally exchanged and mutilated for parts that will be utilized in everything from medical dissection to transplantation. The investigators track down the ringleader, but they're dealing with a different problem: the sale of organs to patients on the national transplant waiting list. The team is debating whether or not to transplant a kidney from one of the illegally traded cadavers into a sick patient. Some of SVU's best episodes aren't about sexual crime, and this is one of them, not only because of the intriguing case, but also because of the personal toll it takes on the characters, especially John Munch.
Season 2, Episode 20, "Pique"

"Pique" is a crucial episode for a number of reasons, the most notable of which is that it marks the first appearance of B.D. Wong's beloved forensic psychiatrist George Huang. The rape and murder of a lady by the son of a wealthy New Jersey socialite is the subject of this episode, which is particularly distressing. Stabler is tasked with establishing a connection with the man in order to get a confession to the murder, as well as a separate confession of stabbing multiple women with hatpins. The hatpins he used, as well as items from the man's mother, are discovered by Benson and her colleagues. She decides to question the mother since she suspects her of abusing her son. This indicates that the individual has piquerism and has most likely preserved the knife he used to stab his victim, according to Huang. They come across a gruesome scene while searching the house. "Pique" is one of the more difficult episodes of SVU to watch since it attempts to make you sympathize with the culprit while simultaneously condemning them; yet, it is a riveting episode that remains one of the series' most memorable.
Season 7, Episode 6, "Raw"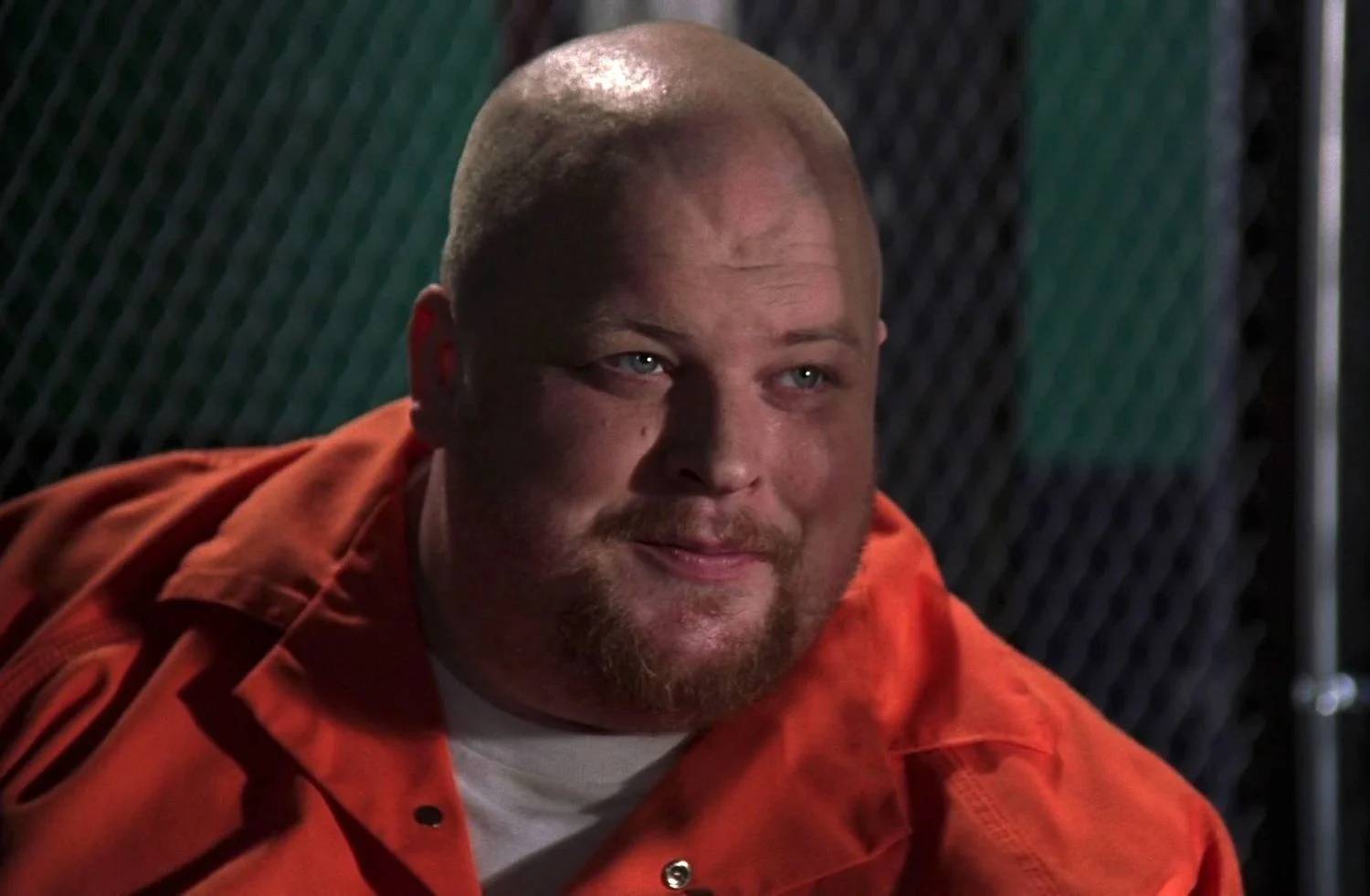 Warning: "Raw" is a difficult episode to watch because it deals with white nationalists, bigotry, and brutality against children. Two children are maimed and one is killed in a shooting at an elementary school in this episode. The investigation leads John Munch to a gun shop where a white supremacist indoctrination program is being operated out of the basement, which leads them to the gunman, whose correction officer was the father of the youngster killed. He's put on trial, and a disturbance at the courthouse ends in another fatality, which leads the detectives to an unlikely accomplice in the crime. This episode is devastating and bloodcurdling, but it will stay with you long after you've seen it.
Season 4, Episode 10, "Resilience"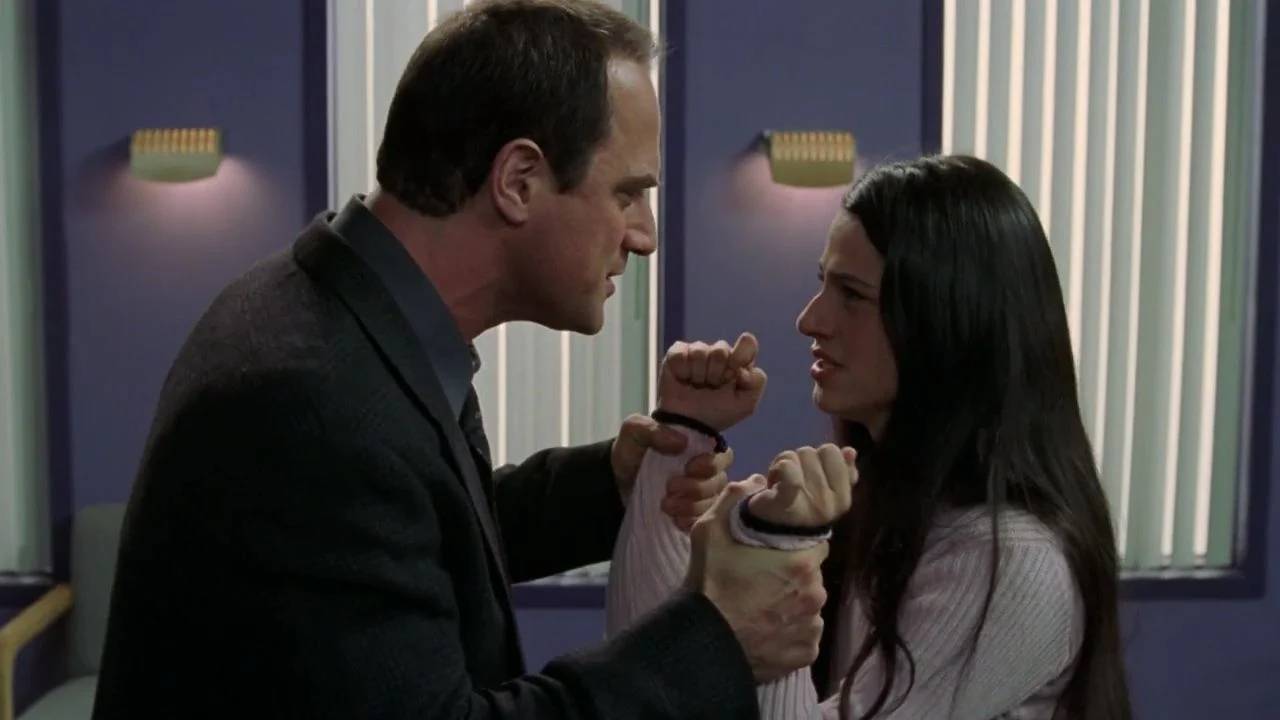 "Resilience," a sickeningly filthy episode, chronicles the story of a girl who tries to jump in front of a train but is stopped at the last moment. When questioned by SVU, she claims she was blindfolded and raped, and a medical examination reveals that she had been confined and abused on multiple occasions. However, because to a lack of proof, each suspect they bring in is eventually allowed go, and the detectives' closest lead is the body of an unknown woman with identical tattoos to the deceased. The victim reveals that her father intentionally inseminated her with sperm from guys he paid to rape his now infertile wife. The detectives discover that the family is part of a fertility cult as their investigation progresses. It's difficult to forget how the girl sobs as she confides in Stabler after seeing a father who would do such a terrible thing to his family.
Season 8, Episode 18, "Responsible"

On SVU, we see a lot of dysfunctional families and awful parents, but the mother in "Responsible" is right up there with the worst. After a medical examiner finds a teenage girl dead in the apartment of a couple on vacation, the dectetives are summoned due to a significant detail: the girl's high blood alcohol level. When Stabler and Benson investigate, they discover a world of wild high school parties and frequent binge drinking, which is encouraged by one of the teens' mothers. She is not only selling alcohol to children, but she is also having an affair with one of her daughter's classmates. This episode serves as both a warning about the hazards of underage drinking and a test of how far the "I know what's best for my kid" argument may go.
Season 4, Episode 12, "Risk"

A baby dies after ingesting a canister of cocaine-laced baby formula. A well-heeled group of narcotics traffickers. Huge undercover operations, with tensions between two departments running high. "Risk" is an episode that hints at the scope of some of the crimes investigated by SVU. This "ripped from the news" episode follows the detectives as they strive to bust a narcotics trafficking gang that is smuggling cocaine into infant formula. Stabler goes undercover to get closer to a suspected corrupt cop who is assisting in drug trafficking, and he is able to set up a meeting with a detective named Kendall, who is the aforementioned dirty cop. This episode focuses on Stabler and assists the audience in understanding his character.
Season 10, Episode 19, "Selfish"

"Selfish" is about a grandmother who goes to the police station to report her granddaughter missing and accuses her daughter (Hilary Duff) of being the culprit. The cops uncover the baby's remains buried in a lot after the daughter denies it repeatedly, and she ultimately admits she buried her there when the baby died in the night. But, before she's charged, the medical examiner discloses that the infant didn't die of natural causes; she died of measles. The investigation becomes a search for the source of a developing measles outbreak, which takes them to a mother who refuses to vaccinate her child. The first episode in the series is about anti-vaccination, but it compares two sorts of parental negligence: unwillingness to vaccinate and refusal to take responsibility.
Season 15, Episode 23, "Thought Criminal"

Can you convict someone for fantasizing about committing heinous, illegal acts? That's the core question in "Thought Criminal," a documentary about a photographer who spends time on the internet discussing torturing and sexually assaulting young boys. The SVU investigators go undercover to catch him in the process of attempting to buy a boy, but he maintains that he was doing nothing wrong and that he was only having a fantasy. He's never done anyone any harm. He is seen photographing youngsters at a local school after the jury fails to convict him on any counts. This is a frustrating episode because the man on trial is terrible, and while he gets what he deserves in the end, letting him free feels reckless. This one will leave you with a lot to consider.
Season 14, Episode 3, "Twenty-Five Acts"

In "Twenty-Five Acts," fan favorite A.D.A Rafael Barba makes his first appearance (Raul Esparza). A woman who writes sexual S&M novels is abused by a TV personality, but because of her career, she does not report it immediately away. She decides to proceed with a trial after the same man assaults her a second time. During the inquiry, Detective Nick Amaro (Danny Pino) pays a visit to the victim's old school and meets a professor whose work is strikingly similar to the victim's. The heated courtroom sequences in this episode emphasize Barba's ability to debate and unearth the truth, and it features a very remarkable incident in which the culprit chokes Barba with a belt in the courtroom.
Season 10, Episode 7, "Wildlife"
Stabler goes undercover in order to arrest an animal smuggling gang that may be linked to an earlier case in which a woman was found dead with a tiger bite on her neck and a dead bird in her purse. When another undercover detective joins the investigation, he informs SVU that the man they're looking for is merely a small component of a large prison gang smuggling exotic animals. This episode stands out from the rest of the series because of its odd (but significant) subject matter, which includes not only human but also animal aggression.