Golf is, to put it mildly, a unique sport. It's the only sport where players have complete control over every aspect of their performance, and scoring isn't directly influenced by the other team. It's a game that tests players' emotions and minds just as much as their bodies. It's also the only game where players are compelled to call penalties on themselves. Another distinctive feature of golf is the sense of affinity that recreational players have for the greatest players in history. They can experience the same courses, play the same holes, and use the same tools as greats like Old Tom Morris, Bobby Jones, or current golfing icon Tiger Woods. Golf, which was formerly only played by the wealthy and aristocracy, has reached previously unheard-of levels of popularity in recent years, and as more and more people get the bug to play, many develop a passion for it.
Golf can reveal character and develop character, and its past is rife with colorful personalities whose tales of triumph and defeat have become folklore for the current generation of players. Perhaps because the game of golf is itself a form of story, there have been many fantastic books, shows, and movies featuring golf as its backdrop or setting over the years. Every round, every game, has a beginning, a middle, and a finish, exactly like a movie. Players encounter perils, reversals, peaks, and valleys during a round, just like in a movie. Over the years, many excellent films have featured golf as their central theme; the ones that made it onto our list are the greatest of the lot.
Bobby Jones: Stroke of Genius (2004)
The significance Bobby Jones has for the game of golf cannot be overstated. He is considered the most significant golfer to have ever lived because he was the first player to ever win golf's grand slam in a single season (1930), as well as the founder of Augusta National Golf Club and The Masters. Jim Caviezel portrays the legendary Jones in Rowdy Herrington's film Bobby Jones: Stroke of Genius. The movie fairly depicts Jones' accomplishments and virtues as well as his shortcomings and failings, albeit at times being a little maudlin in its storyline.
Jones was an outstanding athlete who had to develop into his brilliance by learning to substitute his explosive anger with the capacity to maintain focus and bounce back from missed shots. For golfers who are familiar with Jones' reputation, Stroke Of Genius provides a compelling account of the relationships, anecdotes, and tales that make up the Jones mythology. It's a wonderful introduction to the athlete's incredible abilities and accomplishments for curious viewers who are not overly aware with his greatness.
Caddyshack (1980)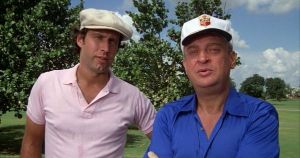 Caddyshack had all the makings of a classic, from a cast full of comic all-stars to one of the best comedic directors of the time (Harold Ramis) and a talented comedic author (Douglas Kenney). With comedy legends Ted Knight and Rodney Dangerfield as well as (then) rising talents Bill Murray and Chevy Chase serving as the film's mainstays, one receives the impression that Ramis could have simply left the camera rolling all day and the movie would still be fantastic.
And on occasion Ramis was able to accomplish this. He claims that "We've always had faith in spontaneity. We never had the impression that we were winging it. You may actually develop content right now using this methodology and method. It wasn't just plucked out of thin air "
The "Cinderella Story" scene, one of the most frequently quoted monologues from the most frequently quoted comedy in history, serves as an example to prove this concept. It features Murray giving a sports announcer's play-by-play of a former caddy who is poised to win the Masters while swinging a garden scythe like a golf club through a bed of flowers. As Ramis continues, "Bill riffed on everything we shot with him in the movie. He basically made up the lines after we only explained the physical motion. He could easily leave because he had performed so much improv at the [National] Lampoon. He would simply show up and do strange things. That was how he operated.
Ted Knight's almost Shakespearean solemnity and Bill Murray's offbeat style of spontaneous anarchy combine to make every moment in Caddyshack hilariously timeless. It's not surprising that the film became a classic given the caliber of the cast, writers, and director involved, as well as the freedom they had to make things up as they went along. In actuality, Caddyshack's disjointed structure is one of the reasons it works so effectively. The truth is that Caddyshack is only a collection of highly funny comedy pieces that take place in a single location. The backdrop for one of the funniest movies ever filmed just so happened to be a golf club. Caddyshack ultimately turned out to be the best golf movie ever created for this reason.
Dead Solid Perfect (1988)
Dan Jenkins (1928–2019), a writer, had a reputation as a sort of golf in America's poet laureate during the course of his lengthy career. Jenkins, who was as sardonically funny as he was perceptive, not only grasped the complexity and drama that make golf such a popular sport to play and watch, but he was also able to create tales that reached both weekend amateurs and top-tier professionals' minds and hearts.
Based on Jenkins' 1974 novel of the same name, Dead Solid Perfect tells the humorous (and somewhat pitiful) tale of Kenny Lee Puckett, a professional golfer who can't seem to get his game or his life together and who vacillates between being a has-been and a never-was. Kenny Lee Puckett is portrayed by Randy Quaid. There are only "maybe four deep gut chuckles and some minor tickles in this book," bemoaned a New York Times review of the book. A time-honored tradition in American sports movies, the story of an underachiever growing up and making excellent is often told, and it is handled fairly effectively in Dead Solid Perfect. However, the comedy in both the book and the movie has not aged well and may at best tend to be vulgar.
Follow the Sun (1951)
Ben Hogan is perhaps the greatest golfer in history, and Follow the Sun is how Hollywood has told his story. If Bobby Jones is arguably the most significant golfer in history, Hogan is its most influential. The mythology surrounding discovering Hogan's "secret" to the game has persisted for decades. Generations of golfers continue to put forth endless effort to imitate his swing, and his instructional books are still considered masterpieces. Along with his record-breaking abilities, Hogan's life story is also the stuff of legends. At the height of his power, Hogan and his wife Valerie managed to escape a fatal vehicle accident in 1949. Although Hogan's injury almost claimed his life, experts said he would never be able to walk again. Hogan toiled tirelessly to recapture his skills and establish himself as the finest player of his generation following a hard, drawn-out recovery process to regain his mobility.
Hogan's tenacity, perseverance, focus, and work ethic have inspired others despite the fact that he played the rest of his life while experiencing excruciating agony. Follow the Sun, in which Glenn Ford plays Hogan, is a very standard 1950s melodrama in and of itself. However, even for a Hollywood film, the realism of Hogan's narrative is almost too incredible, and for that reason alone, the movie is worth seeing. In addition, a number of cameo appearances from legendary players from the era, such as Sam Snead, Jimmy Demaret, and Cary Middlecoff, as well as Hogan's technical guidance on each shot and scene, combine to create a remarkable artifact from a bygone era of the game.
Goldfinger (1964)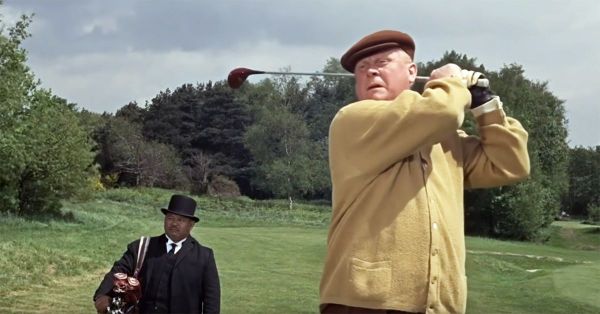 It's accurate to say that Goldfinger is not a golf movie. However, one of the most well-known and adored golf moments in movie history is the one where worldwide super spy James Bond (played here by Sean Connery) competes against his arch-nemesis Auric Goldfinger (a role completely owned by Gert Fröbe). The scene has some of the worst golf etiquette ever seen on TV, despite the fact that Connery and Fröbe both have excellent golf swings. James throws a gold bar at Auric's feet as he lines up a putt, and when the match becomes close, Goldfinger is exposed for cheating. In addition, the two men speak nonstop while the other is trying to play their stroke.
Happy Gilmore (1996)
The goal of Adam Sandler's film, which tells the story of a failed hockey player who finds success as a professional golfer and manages to rescue his grandmother's house in the process, was never to win an Oscar. Happy Gilmore is a screwball golf comedy that instantly became a classic because to its single-minded effort on jamming as many jokes, chuckles, and quotable lines as possible into every frame. The timing of the film might have been a lucky break. The 1996 film Happy Gilmore came out as Tiger Woods was revolutionizing the game and multiplying its audience, soaring golf's appeal to heights no one had ever imagined.
Golfers still use Happy Gilmore phrases everytime they play the game because they all still adore the movie. Happy Gilmore also features several hilarious and bizarre cameos by everyone from comic greats Kevin Nealon, Joe Flaherty, and Ben Stiller to game-show icon Bob Barker, golf legend Lee Trevino, and Richard Kiel. Christopher McDonald makes his career-defining portrayal of the villainous pro golfer Shooter McGavin in Happy Gilmore.
Legend of Bagger Vance (2000)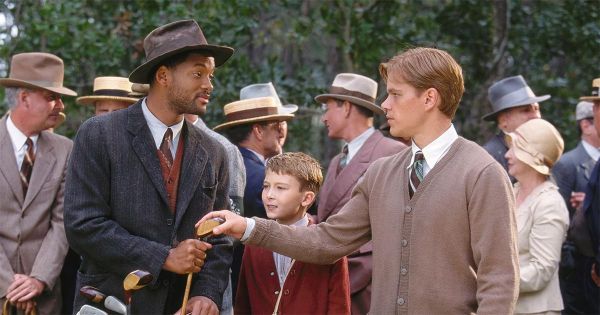 Golfers must learn psychological and emotional balance in addition to the physical intricacy required to grasp all the game's nuances if they hope to progress and play well. The game is rife with tales of catastrophic defeats and furious outbursts from which some players never recover. The Legend of Bagger Vance, starring Will Smith, Matt Damon, and Charlize Theron, is a story of personal development, reclaiming one's personhood, and the honor one may attain and embody when they act honorably even when it costs them the win.
During a high-profile exhibition match between himself and golfing greats Bobby Jones and Walter Hagen, Smith plays the mystical Zen-master caddy Bagger Vance, assisting Rannulph Junuh (played by Damon) in dealing with his past traumas as well as his golf swing. The Legend of Bagger Vance, a 1995 novel by Steven Pressfield that Robert Redford directed and which received mixed reviews from critics and audiences, does a commendable job of shedding light on some of the more difficult psychological challenges that golfers may have to face as well as the ways in which the sport can both reveal and develop character.
Apart from the players, Harold Sakata's scowling, bulky Odd Job makes the best bravest caddy/henchman in golf history. In the end, all of this, along with the iconic "Slazenger 7" switch James uses to detect Goldfinger cheating, allows for Goldfinger to be included on our list for just this one sequence.
Phantom of the Open (2021)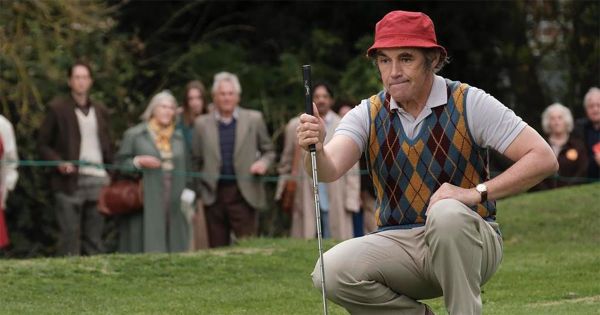 Truth can occasionally be stranger than fiction. And just like the biopic about his life, Maurice Flitcroft's genuine story is bizarre and yet endearing. One of the best-reviewed films on this list is Phantom of the Opera, which has an 86% rating on Rotten Tomatoes. As Flitcroft, played by Mark Rylance, the narrative of a guy who, with no prior golfing expertise, conned his way into a qualification match for the British Open, the oldest and most renowned golf competition on earth, is told with a quirky energy and appealing earnestness. He was instantly disqualified from the Open after participating in the worst qualifying round in tournament history.
Flitcroft's brave but unsuccessful endeavor earned him the title of worst golfer in the world, but he persisted in skirting rule revisions and competing in tournaments under a variety of absurd aliases and disguises. Although Flitcroft made his name in golf, his story is one that can be applied to anyone who has ever tried to leave their mark on the world. In reality, the relationships that people have with their friends and family will be their most enduring legacy. Phantom of the Open is as entertaining to golf enthusiasts as it is to non-golfers. It is funny, sad, bizarre, and true.
The Caddy (1953)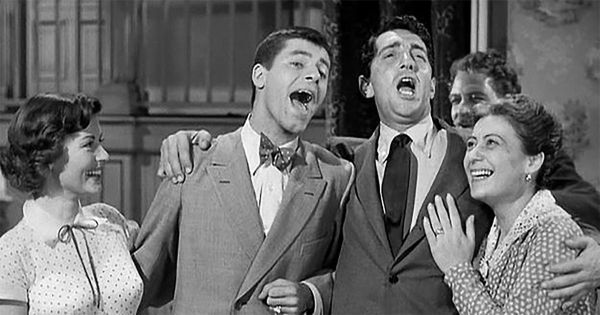 One of the most well-known teams in movie and pop culture history is still Dean Martin and Jerry Lewis. And throughout The Caddy, their endearing song-and-dance relationship is clearly on display. Harvey Miller, a skilled golfer who is averse to playing in front of crowds, caddies for Joe Anthony in Lewis's play. As with any Martin and Lewis comedy, there are plenty of laughs, but there is also some excellent golf played, including a cameo by one of the biggest champions of the era, Ben Hogan.
It should be mentioned that Jerry Lewis was an excellent golfer in his own right; on the Celebrity Golf TV show in 1960, he once defeated none other than Sam Snead in a nine-hole charity match. Despite the fact that Snead gave Lewis six strokes in the match, any golfer can beat an all-time great like Snead.
The Greatest Game Ever Played (2005)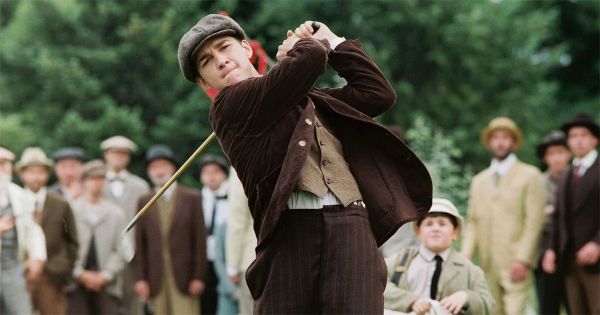 The actual account of how Francis Ouimet, a local amateur, won the 1913 U.S. Open by defeating the legendary Harry Vardon in a thrilling playoff. Shia LeBeouf plays the lead role of Ouimet, and he does a fantastic job of capturing a young man who transforms his fear and anxiety into a focused athletic performance on the biggest platform in sports. Throughout The Greatest Game Ever Played, several storylines are told: The 1913 U.S. Open competition attracted the attention of the entire country and served as the catalyst for America's infatuation with the game of golf. Ouimet's personal fight to win his father's approval. The class conflict of a sport that caters to the wealthy.
Tin Cup (1996)
The plot of Tin Cup is, admittedly, a stale one. A charming underachiever who is failing at life and working in a dead-end job is motivated to get it together for pride and love, earning their way onto the largest platform while also winning the nation's hearts. The story has been told many times in novels, on television, and in movies, so it feels cliche because it is. How did Tin Cup get to be so high on the list and why does it function so well? The ideal pairing of actor Kevin Costner and filmmaker Ron Shelton might hold the key. Their first film together, the sports-romance-comedy classic Bull Durham, debuted in 1988. Tin Cup was their second collaboration.
And in Tin Cup, a lot of the qualities that made Bull Durham a classic are unquestionably present. These films' strength comes from their perfect execution. Excellent performances and well-written dialogue with just the right amount of humor and emotion to be charming. While Don Johnson is obviously having a pleasure as Roy McAvoy's arch-rival, Costner portrays Roy McAvoy in Tin Cup with every bit of the "aw-shucks" charm that made him one of the most popular romantic and heroic protagonists during the 1990s. As Roy's witty best buddy and caddy, Cheech Marin is ideal, while Rene Russo plays the sports psychologist who can't help but fall for Roy's charm. Although every aspect of Tin Cup is predictable and overused, the film is nonetheless enjoyable. In the end, this movie succeeds because it doesn't feel bad about being who it is: A sports-romance-comedy where the good guy defies overwhelming odds to do the impossible—Tin Cup did it all well enough to achieve iconic status among golf movies.
Tommy's Honour (2016)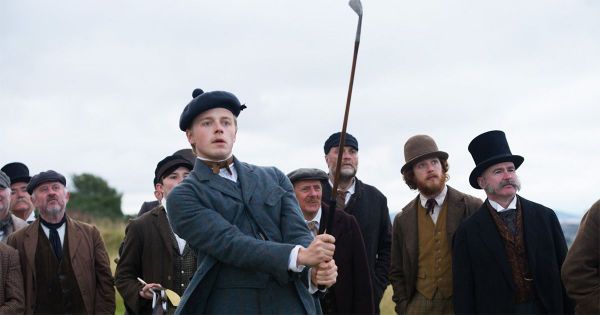 Tommy's Honour, the origin story of golf, is as much about the complex father-son relationships and social strata as it is about the game itself. "Old" Tom Morris (played by Peter Mullan) was a creative and well-respected caddy, ball maker, and club builder in the middle of the nineteenth century at St. Andrew's golf course in Scotland, the most revered course in the sport. Jack Lowden, who also stars in Christopher Nolan's Dunkirk and the Apple TV+ series Slow Horses, plays Tommy, who aspires to rise in society while overcoming the ingrained class divisions of the time. Tommy is played by Jack Lowden.
Although both father and son are elite golfers, young Tommy is quickly approaching the status of a celebrity due to his abilities. The film demonstrates how the idea of a modern "touring" golf professional came to be, from the scandal of an ill-advised romance to repeated warnings from the ruling aristocrats and Tommy's father to accept things as they are. Jason Connery, the actor's son, directed Tommy's Honour, which gives a personal, emotional account of a crucial period in the game while also humanizing what might have been a straightforward historical drama.
Our Team DCS includes 5 different writers proficient in English and research based Content Writing. We allow them and encourage them to follow the Entertainment news all day long. Our posts, listicles and even the exclusives are a result of their hard work.