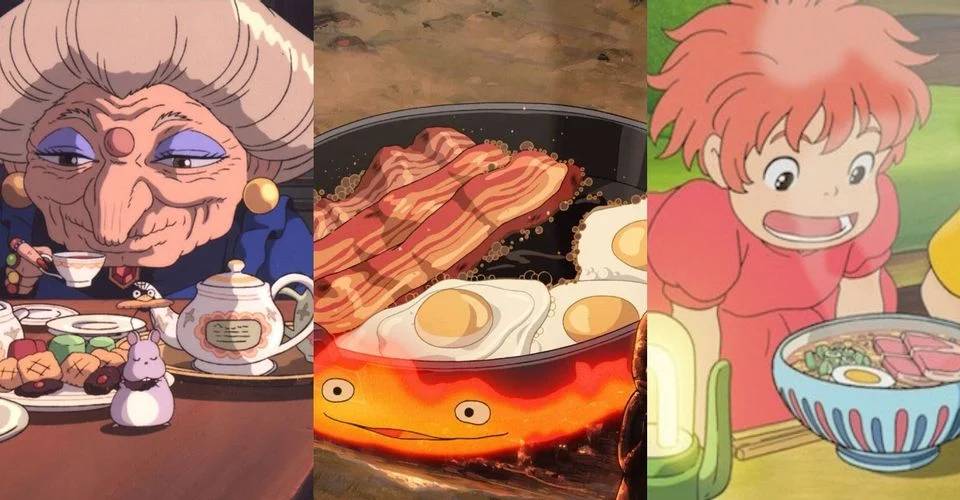 10 Hayao Miyazaki Films That Made Him The Legend He Is Today
The never-ending man himself, Hayao Miyazaki, is undoubtedly the most well-known name in Japanese animation. Despite his bogus retirement threats, he has consistently delivered top-tier animation for decades. And all animation, not just anime, benefits as a result. Many of Miyazaki's films are considered among the best anime films ever made.
Fans, critics, and people in the animation industry have great hopes and expectations for his new feature How Do You Live?, which is now in creation. Given Miyazaki's track record and how well his films are rated on IMDb, it's reasonable to conclude that such lofty expectations are justified.
Castle In The Sky (1986)- 8.0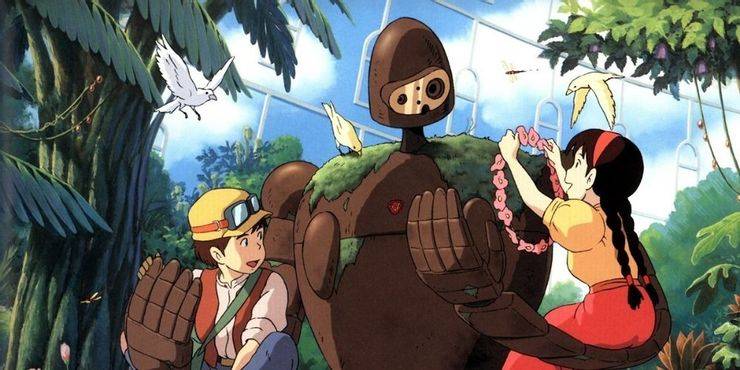 Sheeta, a young orphan girl, is discovered by another orphan named Pazu when her airship is assaulted by sky pirates. Sheeta has a magical stone that leads to the floating city of Laputa, and the two find themselves on the run from a variety of entities seeking to exploit Laputa's magic and resources.
In many ways, Castle in the Sky is one of Ghibli's more straightforward stories, with a genuine villain. However, its unique perspective on the fantasy genre, combined with its stunning visuals, makes it a must-see for anybody interested in the Final Fantasy franchise's early influences.
Howl's Moving Castle (2004)- 8.2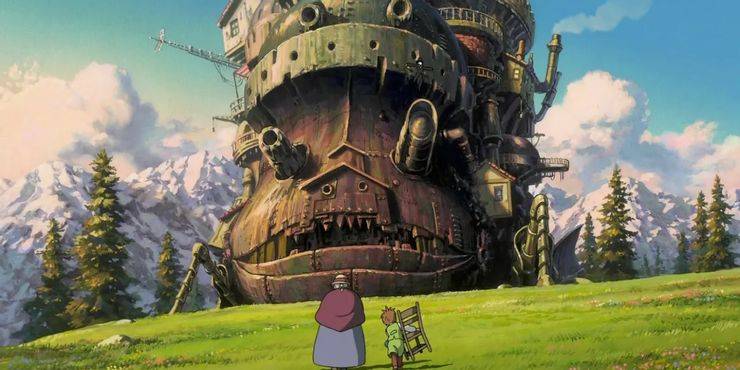 Howl's Moving Castle is based on Dianne Wynne Jones' fantasy novel (though extensively changed due to some sections in the original being impossible to adapt), and it follows Sophie, a young woman who becomes caught in the fight between an elderly witch and a local wizard named Howl. Sophie hunts for Howl in order for him to reverse the witch's spell and return her to her proper age.
It was never going to be easy after Ghibli's behemoth of a movie Spirited Away, but Howl's Moving Castle manages to hold its own, presenting a touching love story among a magnificent fantasy world caught up in the tangle of conflict.
Kiki's Delivery Service (1989)- 7.8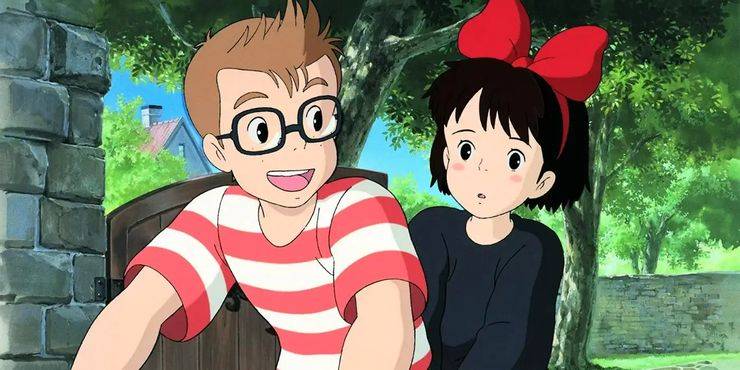 Kiki's Delivery Service is based on Eiko Kadono's children's story and follows a young witch named Kiki and her cat Jiji as they set out on their own for a year, as is customary in their town. She moves to a beach town and starts a courier service with her flying broom.
Kiki's was a gateway into the world of anime for many western anime fans, particularly those who grew up in the 1990s. In an era when Disney and Disney clones dominated animation, Kiki's brought something unusual, giving many children their first taste of a different culture's fantastic take on animation.
My Neighbor Totoro (1988)- 8.1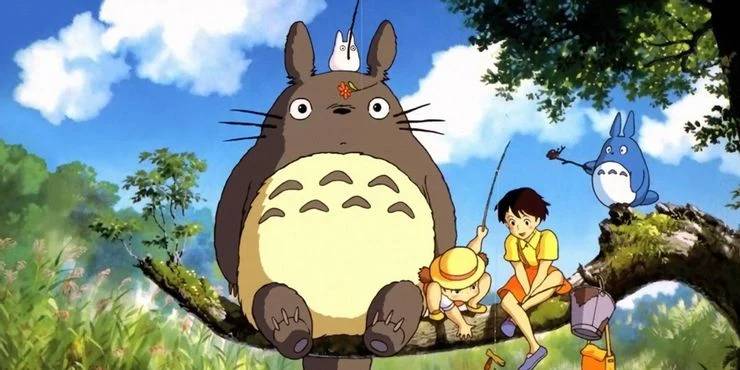 My Neighbor Totoro, the Ghibli mascot's debut film, is set in rural Japan and follows two sisters who have recently moved to the area with their father while their mother recovers from a sickness. They soon come across a variety of strange creatures, including Totoro, who is huge and fluffy.
My Neighbor Totoro appears to be a magical children's film on the surface. While it remains that, the tone and tempo approximate a more mature and adult take on childhood, almost as if someone was reflecting on their youth. It's not the most showy or thrilling Ghibli film, but it's still one of the greatest.
Nausicaä Of The Valley Of The Wind (1984)- 8.0

Nausicaä is Miyazaki's first original film, set in a post-apocalyptic future where nature has reclaimed the world and humanity is few and far between. As the struggle between enormous insects and humans continues, a little girl named Nausicaä realizes she has the ability to communicate with them and attempts to mediate a solution.
Nausicaä is a very early work by Miyazaki, and it contains many themes that would later become Ghibli trademarks, such as Miyazaki's feminism, his love of flying machines, and his environmental interest. While it may not be the best picture to use such ideas, it's still worth watching knowing what was to come later.
Ponyo (2008)- 7.6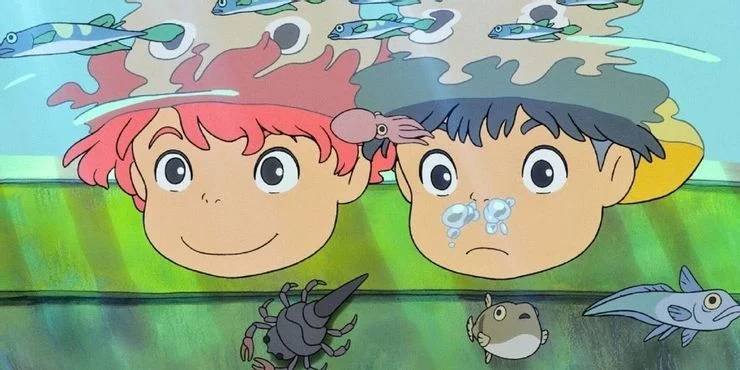 Ponyo, Miyazaki's ninth picture, concerns a little boy who meets a wayward magical fish girl who gradually transforms into a human. However, the magic she needed to leave her undersea home causes a tremendous ecological imbalance, and it's up to the two youngsters to restore order.
Ponyo is a retelling of The Little Mermaid in many ways, but it also largely relies on Miyazaki's environmentalist narrative. It may be the most juvenile of his films, which explains why it received a lower score, but it still has a lot of Ghibli charm.
Porco Rosso (1992)- 7.7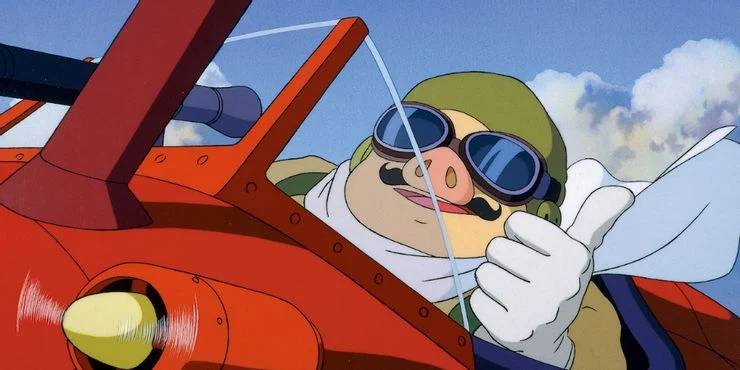 Porco Rosso is a film set in 1930s Italy about a top-tier aviator who is turned into a pig. Somehow. He now spends his post-war existence chasing down sky pirates until the pig-man is dealt with by another top-tier pilot.
Porco Rosso is one of Miyazaki's most soothing films, despite its bizarre theme. Porco spends a lot of the movie just relaxing and enjoying life, with no one seeming too concerned about the pig. In short, if you're looking for a relaxing summer Sunday afternoon movie, this is it.
Princess Mononoke (1997)- 8.4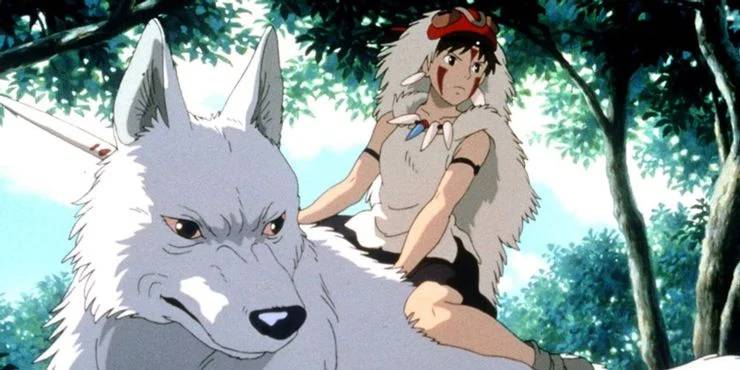 Princess Mononoke is Miyazaki's final pencil-animated feature, and the last before his first retirement. It depicts a teenage warrior from a small hamlet who is exiled after being cursed by a demon boar. Eventually, he becomes entangled in a conflict between an industrious queen and a magical forest protected by a young woman adopted by wolves during his travels.
Princess Mononoke is Miyazaki's most mature and violent picture, based on Japanese folklore. It's also maybe the most difficult. The film never takes sides between humanity's industrious enterprises and the natural world, as it is told through the eyes of protagonist Ashitaka. Each side has advantages and disadvantages, and the film eventually promotes cohabitation between the two, a lesson humanity would do well to remember.
Spirited Away (2001)- 8.6

Miyazaki's first totally digitally animated film concerns a young girl and her family as they relocate. They become pigs as a result of the ultimate tourist trap, leaving the child to seek an onsen teeming with mystical spirits for a means to restore her parents back into humans.
Spirited Away borrows heavily from Alice In Wonderland, with a slew of bizarre animals and characters, many of whom appear to be Ghibli employees stretching their muscles as they near the pinnacle of their careers. This film made Miyazaki and Studio Ghibli household names in the west, and it's no surprise that it's the highest-rated Miyazaki picture on IMDb due to the excellence of its animation.
The Wind Rises (2013)- 7.7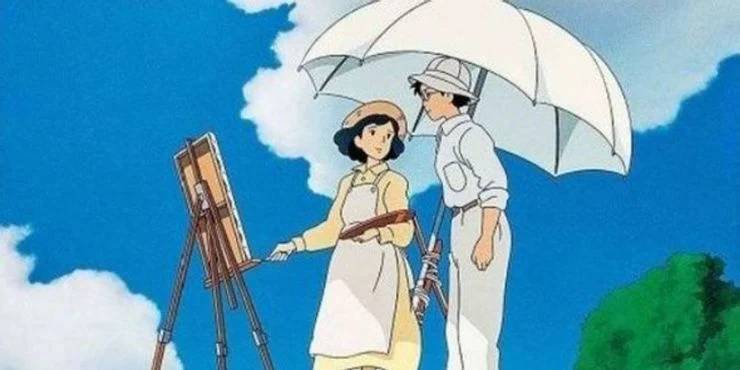 The Wind Rises, Miyazaki's most recent feature film, is a dramatized biopic of Japanese aircraft engineer Jiro Horikoshi. Horikoshi's technical career and personal life are chronicled in the film, which depicts his love for invention against the backdrop of escalating armed tensions in Japan from 1918 to 1945.
Being the final film before Miyazaki's second premature retirement, the way it looks back on this creator's life can almost be seen as Miyazaki looking back on his own career, and his own disappointment regarding the contrast between his own creations and the industry in which they exist, similar to Horikoshi's dilemma.