20 Best High School Anime of All Time | Relive Your High school Days
Anime, like other kinds of entertainment, is divided into genres such as action, romance, and science fiction. Surprisingly, many of these diverse genres revolve around a plot set in high school. After all, why not? Teenagers are, after all, the largest demographic of anime lovers. As a result, it's understandable that filmmakers aim to develop films and shows that appeal to their target demographic. We've seen a lot of fantastic teenage animation over the previous ten years, so picking the best anime of all time was a challenging challenge. Even so, we gave it our all. The best high school anime of all time is listed here. Many of these can be found on Crunchyroll, Funimation, Hulu, Netflix, or Amazon Prime. We've included a link at the end of each one so you may watch them whenever you like.
Angel Beats! (2010)

Otonashi is a teen who dies unexpectedly and meets Yuri, a gun-wielding female who tries to assist him adjust to his new life. He also informs him that she is the commander of Shinda Sekai Sensen, a gang that is battling an evil girl named Tenshi. But Otonashi is skeptical of Yuri's claims. Even after joining the SSS, he is pulled to Tenshi in an unexpected way. Crunchyroll has all of the episodes available.
Another (2012)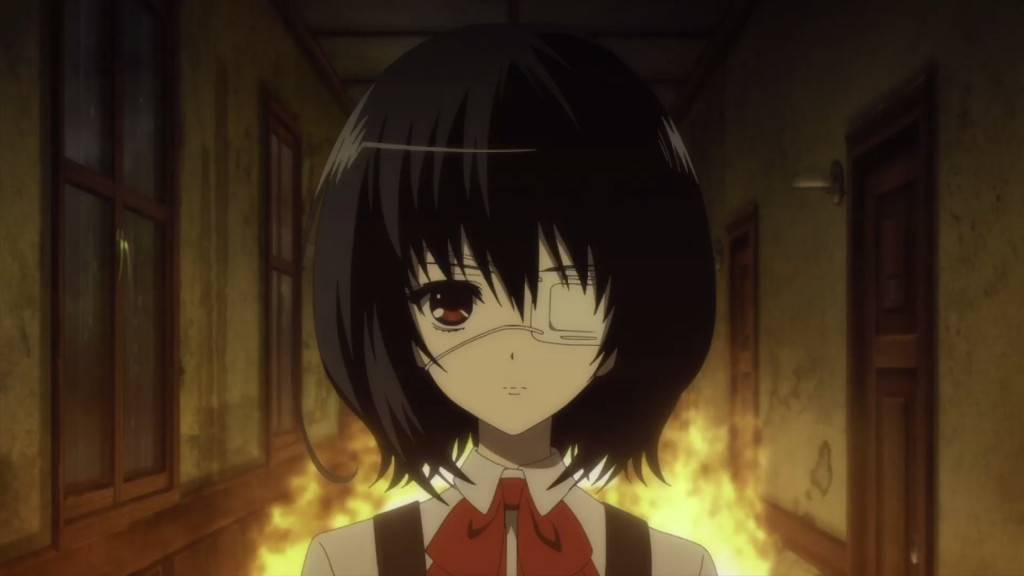 'Another' is a thriller anime with a horror theme that keeps the audience on the edge of their seats. The story is set in Yomiyama North Middle School, where a girl named Misaki passed away many years ago. Kouichi Sakakibara is a teen who transfers to the same school as Misaki and is placed in the same class. He quickly discovers that the class has a dreary vibe. What's strange is that there's a girl in the class named Misaki who wears an eyepatch. The pupils try to ignore her and pretend she doesn't exist. Despite the warnings of his peers and Misaki herself, Kouichi begins to develop feelings for her. Here you can see all of the episodes in their entirety.
Baka to Test to Shoukanjuu (2010)

Anime, on the other hand, can turn an apparently ordinary subject into a bizarre fantasy plot. This anime follows Akihisa Yoshii, a student at a school that conducts experiments on summoning mythical animals. The school has a rigid ranking system in place with ramifications. If you are a highly proficient student with good scores, you will be placed in the A-level group, which receives the academy's best privileges, such as gorgeous and comfy seats and air-conditioned classrooms. On the other hand, if you're on the other end of the spectrum, things can quickly deteriorate. The seats are uncomfortable, and there is no air conditioning or consideration. Akishisa is clearly a F student who aspires to advance to higher ranks in order to gain advantages. The series is available to watch online.
Danshi Koukousei no Nichijou (2012)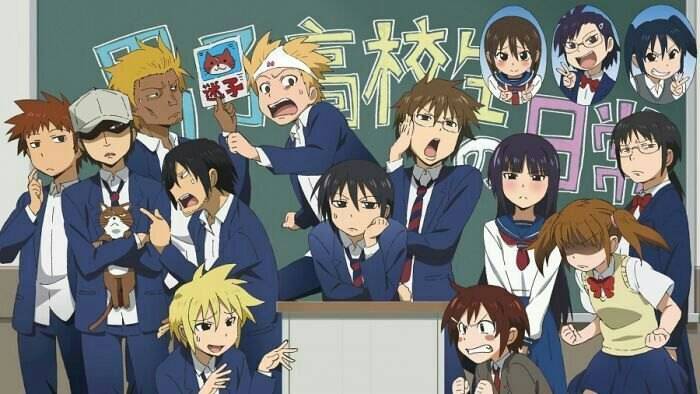 'Danshi Koukousei no Nichijou,' or 'Daily Lives of High School Boys,' is an anime about high school boys' daily lives. Every episode of the series introduces a new set of adventures in the lives of Hidenori, Yoshitake, and Tadakuni, three close high school buddies. They enjoy talking about a wide range of things, from robots to serious romance, which is reasonable for boys their age. The program is quite entertaining, with some excellent jokes, and anime fans who enjoy superfluous ecchi moments will enjoy this. You may watch the anime online here.
Great Teacher Onizuka (1999)

The plot of 'Great Teacher Onizuka' centres around Onizuka, a Biker gang leader. He wants to leave his mobster past behind and become the greatest teacher in the world. You might wonder what motivated him to pursue such a wonderful goal. Well, the motive isn't quite as noble as you believe. What else were you expecting? In any case, the assignment won't be easy because the delinquent enjoys causing issues for his peers, and his students aren't going to make his job any easier. Onizuka, on the other hand, makes an unexpected transformation and helps his fellow classmates bravely face the harsh truths of life. Here's where you can view the classic animation.
High School DxD (2012)

Issei Hyoudou is a typical pervert who is murdered while on his first date with a fallen angel. Fortunately, the teenager's adventure does not finish there, as he is saved by the lovely Rias Gremory, a devil. Issei is now her slave and must follow her orders. 'High School DxD' is for anime fans who enjoy shows with sexually suggestive scenes and a compelling plot. The series is available to watch on VRV.
Highschool of the Dead (2010)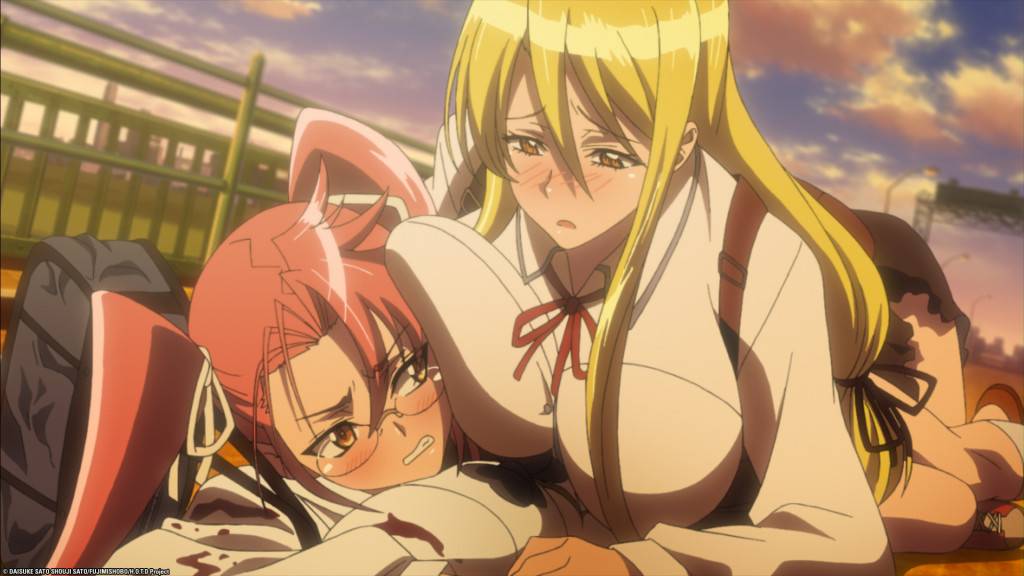 If you want to watch an anime set in a high school with ecchi overtones, 'Highschool of the Dead' is a fantastic pick. Also, if you enjoy watching zombie-themed shows, you might find this one fascinating. The undead have risen in a Zombie-infested Japan, and the country is steadily descending into chaos. A group of high school students is attempting to survive the zombie apocalypse in the midst of all of this. One of those students is Takashi Kimuro. After being bitten by a zombie, he had no choice but to kill his best friend. He is currently dating Rei, who was his now-dead best friend's girlfriend. He swears to defend her no matter what it takes, even if it means putting his life in jeopardy, and luckily catches up with other survivors along the road. The anime is available to watch on Hulu.
K-Project (2012)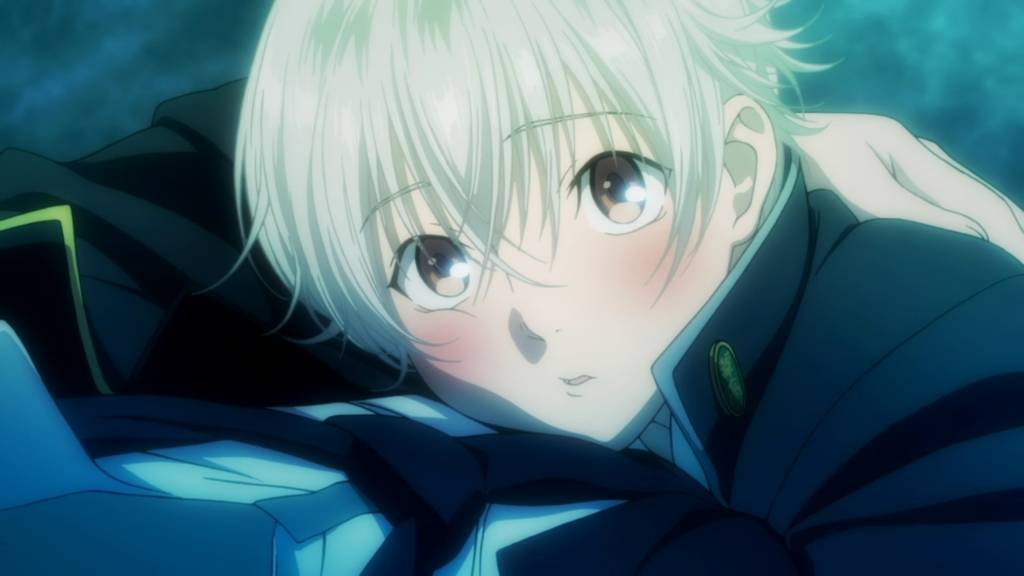 The concept of Kings is the basis for this anime. They are one-of-a-kind people with superhuman talents. They rise to the position of clan leader and recruit clan members. Kings must also look after and protect their clansmen when necessary. Ishana Yashiro is a high school girl who leads a normal life. Everything changes with the murder of Tatara Totsuka, a member of HOMRA. The killer appears to be a close likeness to Yashiro, as evidenced by the viral footage of his murder. HOMRA's red clansmen do not take the killing of one of their own members lightly, and they dispatch assassins to track down Yashiro. Is Yashiro going to be able to make it through this ordeal? The anime is available to watch on Funimation.
Kimi ni Todoke (2009)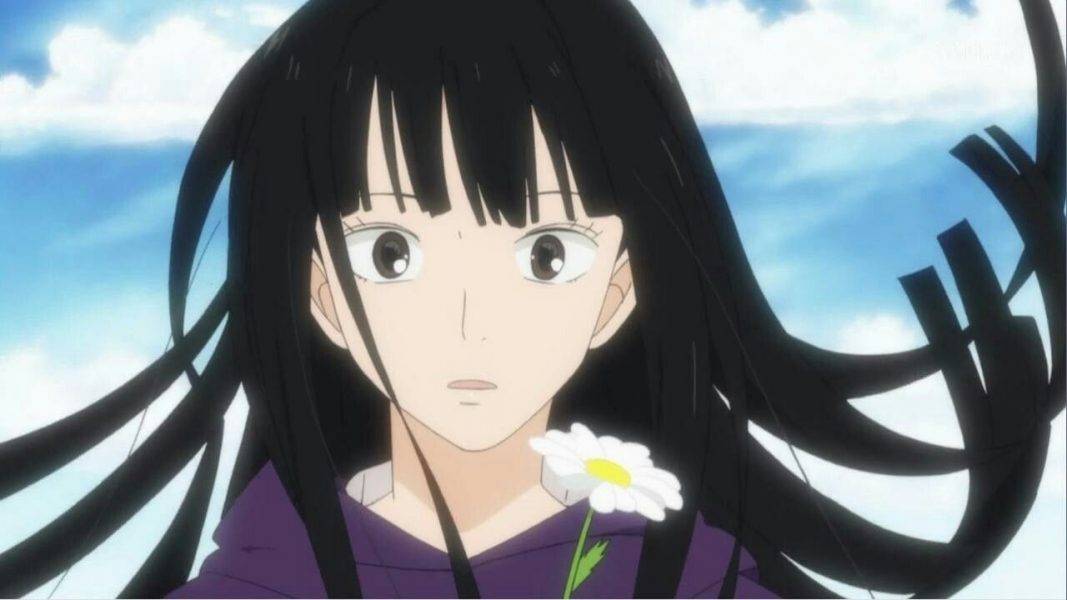 Kuronuma Sawako is a quiet and timid girl who is always misunderstood by her peers in 'Kimi ni Todoke.' Sawako's physical appearance, which bears a striking resemblance to the ghost girl from the horror film 'The Ring,' adds to the confusion. Sadako is a nickname given to her by her peers. Sawako simply wants to live a regular life with friends with whom she may spend time. Kazehaya Shouta, a popular kid, captures her attention, but will he ever express interest in her? He starts talking to Sawako in an unusual turn of events, but can they become friends? The anime can be watched online here.
Kimi no Na wa. (2016)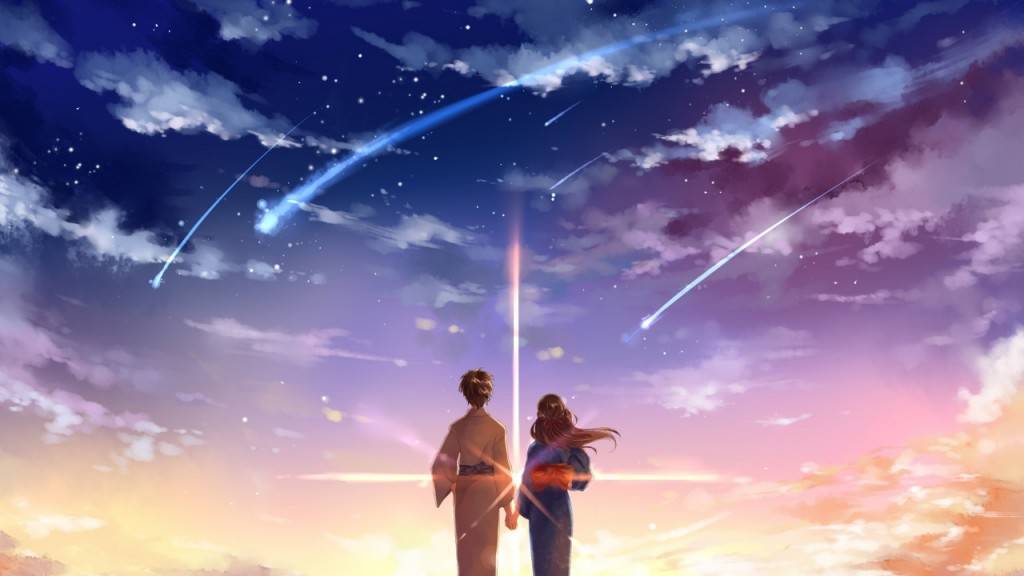 Let me start by saying that the concept of this film isn't entirely original. However, this anime does it far better than most shows/movies. 'What if you woke up in someone else's body?' is the premise of the film. Mitsuha Miyamizu and Taki Tachibana are the protagonists of the anime. Mitsuha lives in a rural location and aspires to live in Tokyo, Japan's cosmopolitan metropolis. Taki is a young man who desires to be an architect and is living Mitsuha's fantasy life. Both of them wake up one morning to discover that they have switched bodies and are no longer themselves. The film depicts their new way of life as they struggle to reconnect with their previous family and discover out what caused their predicament. The show is available on Amazon.
Koe no Katachi (2016)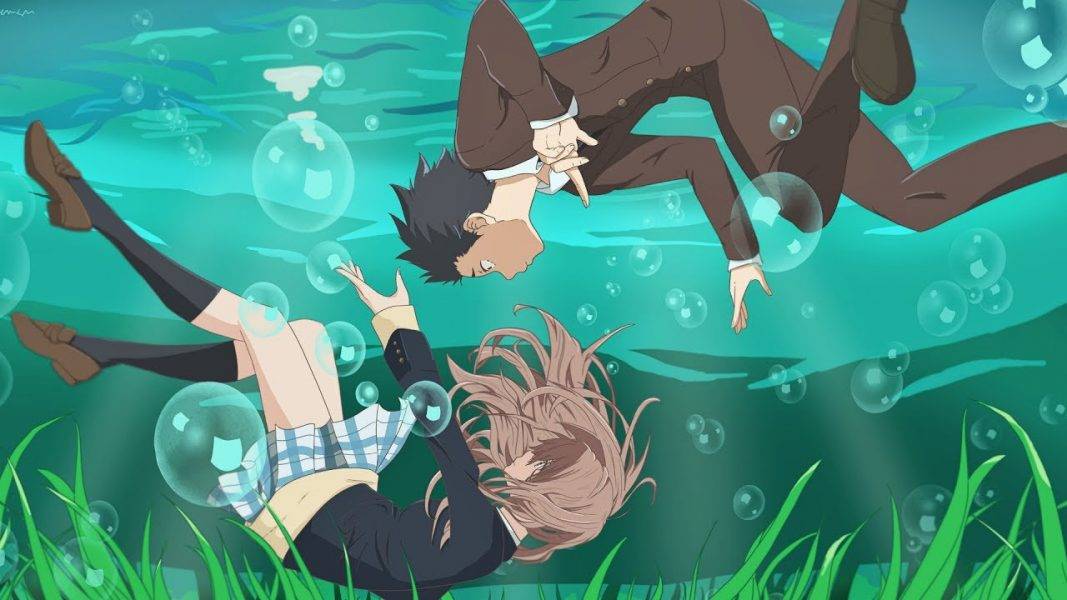 Shouya Ishida is a bored boy who likes to make fun of others by doing terrible things to them. As a result, when Shouko Nishimiya, a deaf girl, joins his class, he and his friends begin making fun of her. Shouko's mother is enraged, and the school is informed of the inappropriate behavior. Instead than being humiliated as a whole, Shouya is singled out and blamed for the bullying. Shouko eventually drops out of school. Shouya's chances of redemption are now nil. His peers continue to point fingers at him. Shouya, now in his third year of high school, resolves to meet Shouko to make up for his immature ignorance, which has caused her and her family so much misery. The anime is available on Netflix.
Mahouka Koukou no Rettousei (2014)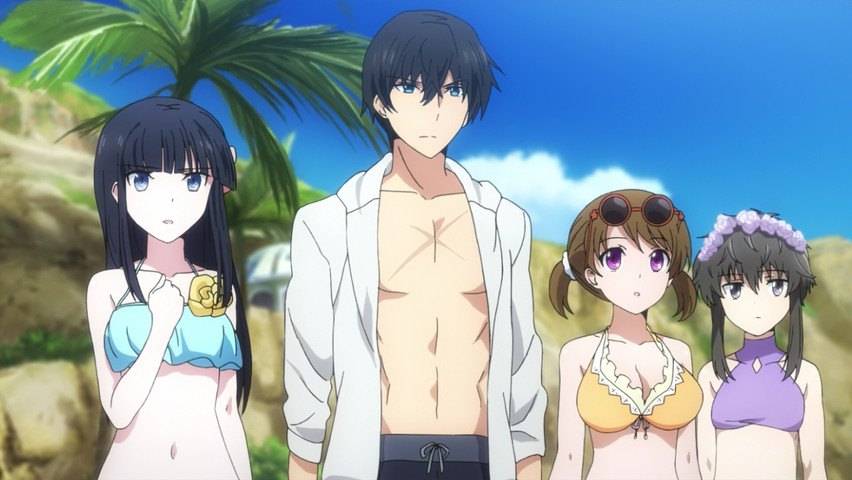 'Mahouka Koukou no Rettousei' brought viewers to a world where magic was formerly considered imaginative and the stuff of fairy tales and fictional stories. However, it has since been discovered and is being used as a commonplace technology. First High School is a magic school where students learn how to use magic. They take an entrance exam on which the pupils are graded. Students are separated into two groups based on their grades. The 'Blooms,' who have higher grades, are expected to take the first course. Those who receive ordinary grades are placed in the 'Weeds' category and must take the second course. The plot revolves around two twins, one of them is highly skilled and the other not so much, or so it appears. The talented one is quickly accepted into the 'Blooms,' but the other is relegated to the 'Weeds,' where his amazing abilities cannot be hidden for long. The series is available to watch online.
Mightiest Disciple Kenichi (2006)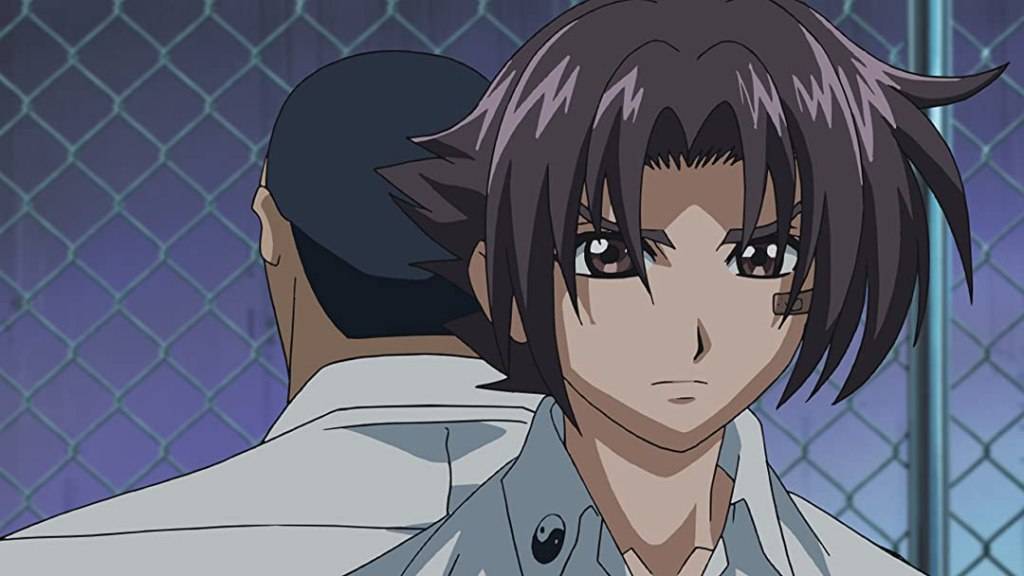 Kenichi is a poor character who is frequently picked on by others. Despite the fact that he has trained and grown stronger, he prefers to read self-help books over working out. If he wants to keep returning to the dojo after being challenged by a delinquent at a karate club, he must learn to fight. He seeks assistance at Ryouzanpaku, a location where he encounters masters of several martial arts disciplines. Kenichi wants to quit since the training is so demanding. But his determination and passion for his classmate Miu, who also happens to reside in the dojo and is a talented martial artist, drives him to persevere and improve. Will he be able to overcome his weaknesses and overcome his fears? The series is available to watch online.
Orange (2016)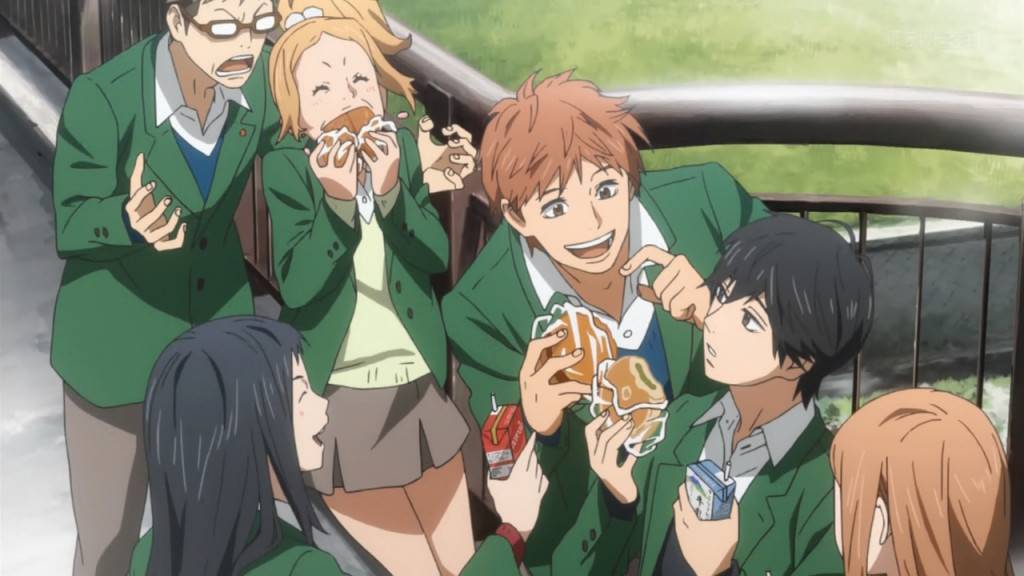 'Orange' is a film about Naho Takamiya, a teen who receives an odd letter from her future self. Yes, the future Naho has bad news for her younger self. The letter explains that Naho's future is bleak, and she wishes for the present Naho to improve circumstances by using the letter as a guide. In addition, the letter mentions a youngster named Kakeru, whom Naho must keep an eye on because he will not be present in the future. She must both save him and improve her own future. The show is available to watch online.
ReLife (2016)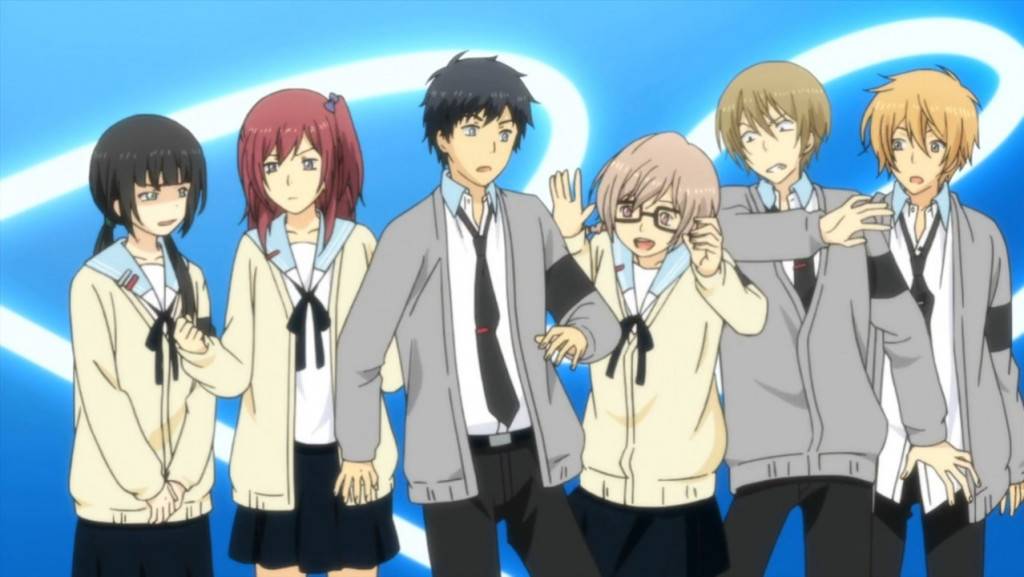 Arata Kaizaki, a sad 27-year-old guy, is regarded as a failure by all. He appears to have no direction in life since he continually changing occupations. But a chance meeting with Ryou Yoake, a researcher from the ReLife research organization, alters everything. She asks him to take a mystery medicine that would forever alter his life. He accepts it and awakens as a seventeen-year-old. He is now required to attend a high school for a year while undergoing the trial. Ryou's job is to keep an eye on him. However, one thing has remained constant: he is still a loser. He fails all of his tests and is unable to adapt to any norms. Will he be able to make the most of his remaining school days now that he has been given a second chance? The anime can be watched online here.
Sakamoto desu ga? (2016)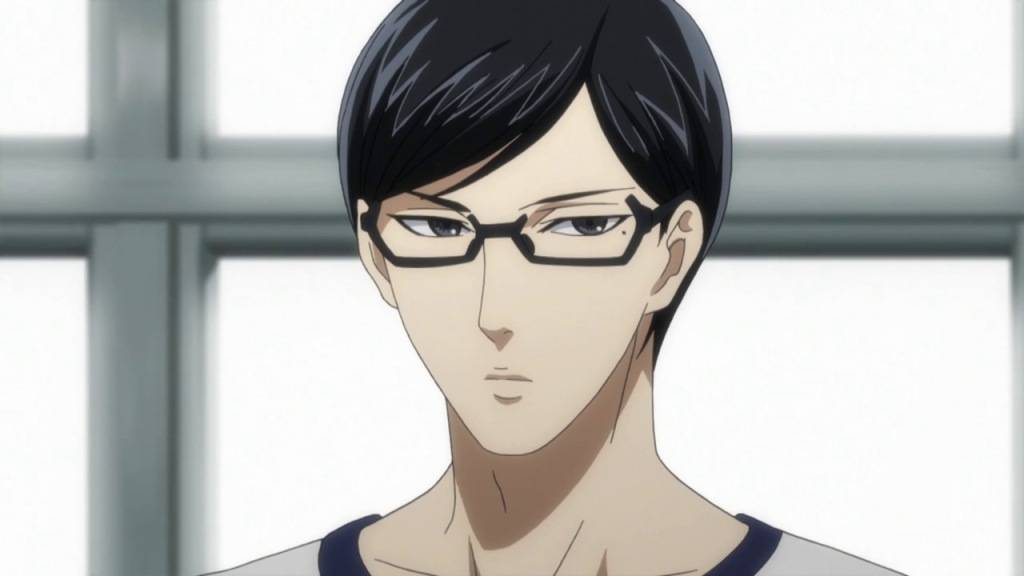 'Sakamoto desu ga?' is a comedic anime set at a high school. The story isn't original, yet it is somewhat relatable. Sakamoto is a smart, attractive, and athletic young man who, on the surface, looks to be perfect. As a result, on the first day of school, he wins everyone's hearts, and girls begin to fall for him right away. It is the start of a series of misfortunes that would teach him important life-changing lessons. All of the episodes are available to watch online.
Sakurasou no Pet na Kanojo (2012)

Sakura-sou no Pet na Kanojo is about Sorata Kanda, a cat lover who will go to any length to help them. His dorm, however, has a stringent no-cat policy. Sorata, unable to give up the cats, is forced to relocate to the Sakura Hall satellite dorm until he can get rid of them. The oddball members of this hostel are well-known. Sorata meets people like Kamiigusa Misaki, Mitaka Jin, Ryuunosuke, Aoyama Nanami, and Shiina Mashiro after moving there. He needs to adjust to his new life in this hostel until he can find new owners for the cats, utterly unaware that his decision to change rooms will have far-reaching consequences. The series is available to watch online.
Shigatsu wa Kimi no Uso (2014)

'Shigatsu wa Kimi no Uso' is a film about a talented pianist named Kousei Arima. He couldn't bring himself to play the instrument again after his mother died. Enter Kaori Miyazono, a gifted violinist with a positive attitude that inspires those around her. She is bright and happy, and she is the ideal person to assist Kousei overcome his depression and refocus on music. With Kaori at his side, Kousei resumes his playing and gradually moves on with his life. However, things are not as bright and joyful as they appear, as Kaori hides a horrible secret from her friends. The show can be viewed here.
Sukitte Ii na yo. (2012)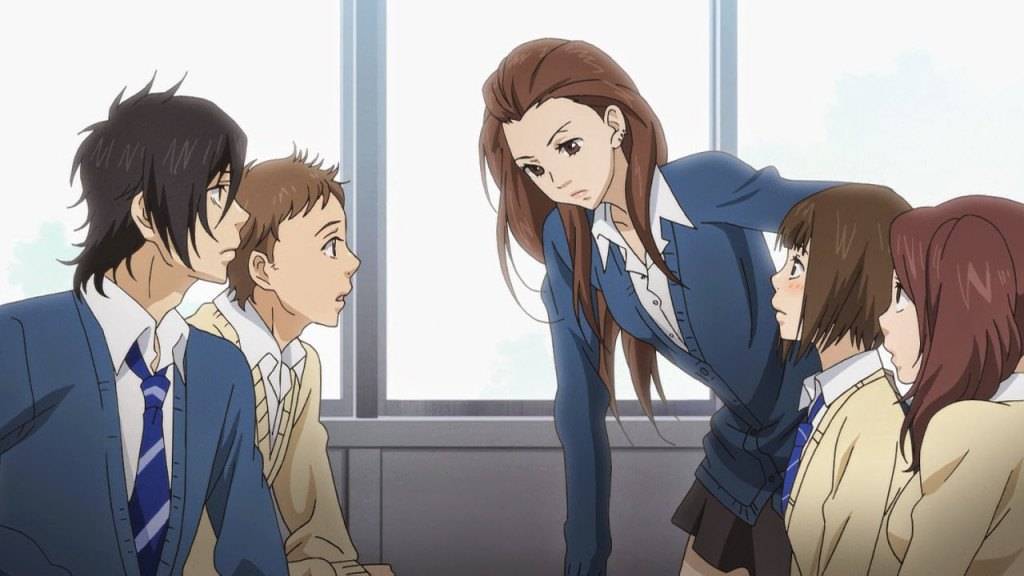 'Sukitte Ii na yo.' or 'Say I Love You,' is a film about Mei Tachibana, a teen who dislikes socializing. She is terrified of being harmed by them. When Mei was still a toddler, she had a negative attitude about friendships and relationships in general. Her friends deceived her and blamed her for the death of a classroom pet, or at least she believed they were her friends. She has remained secluded since then and has made no attempt to make acquaintances. Yamato Kurosawa, a popular student, finds her interesting and wants to be her friend after an unexpected encounter. Mei, on the other hand, tries to ignore his approaches. Well, one thing leads to another, and after one occurrence, Mei gradually begins to reciprocate, and their bond grows stronger. Will the unexpected bond, however, assist her in overcoming her childhood trauma? Crunchyroll is a website where you may watch anime.
Tonari no Seki-kun (2014)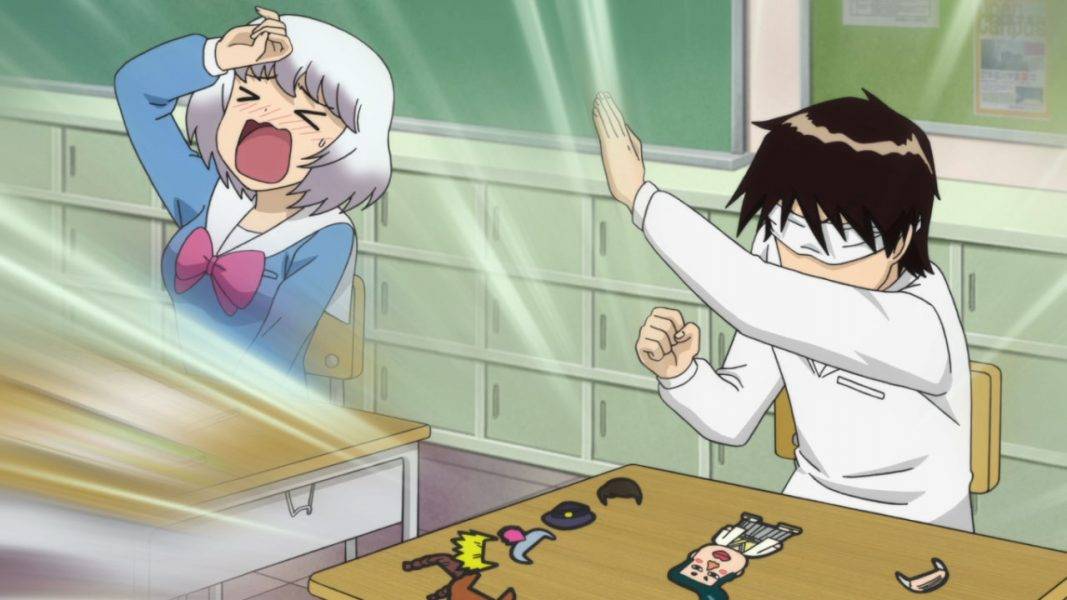 'Tonari no Seki-kun' is a comedic animation based on Takuma Morishige's Japanese manga. Seki-Kup is a high school student who rarely pays attention in class and is typically busy with matters unrelated to his studies. Yokoi is a young lady who sits next to him. She is frequently drawn into Seki-activities, Kun's such as creating a mini-golf course on his desk or making paper shogi pieces fight. She constantly gets in problems with the teacher as a result of this, yet despite the punishment, the two seatmates continue their naughty and entertaining actions. The show is available to watch online.