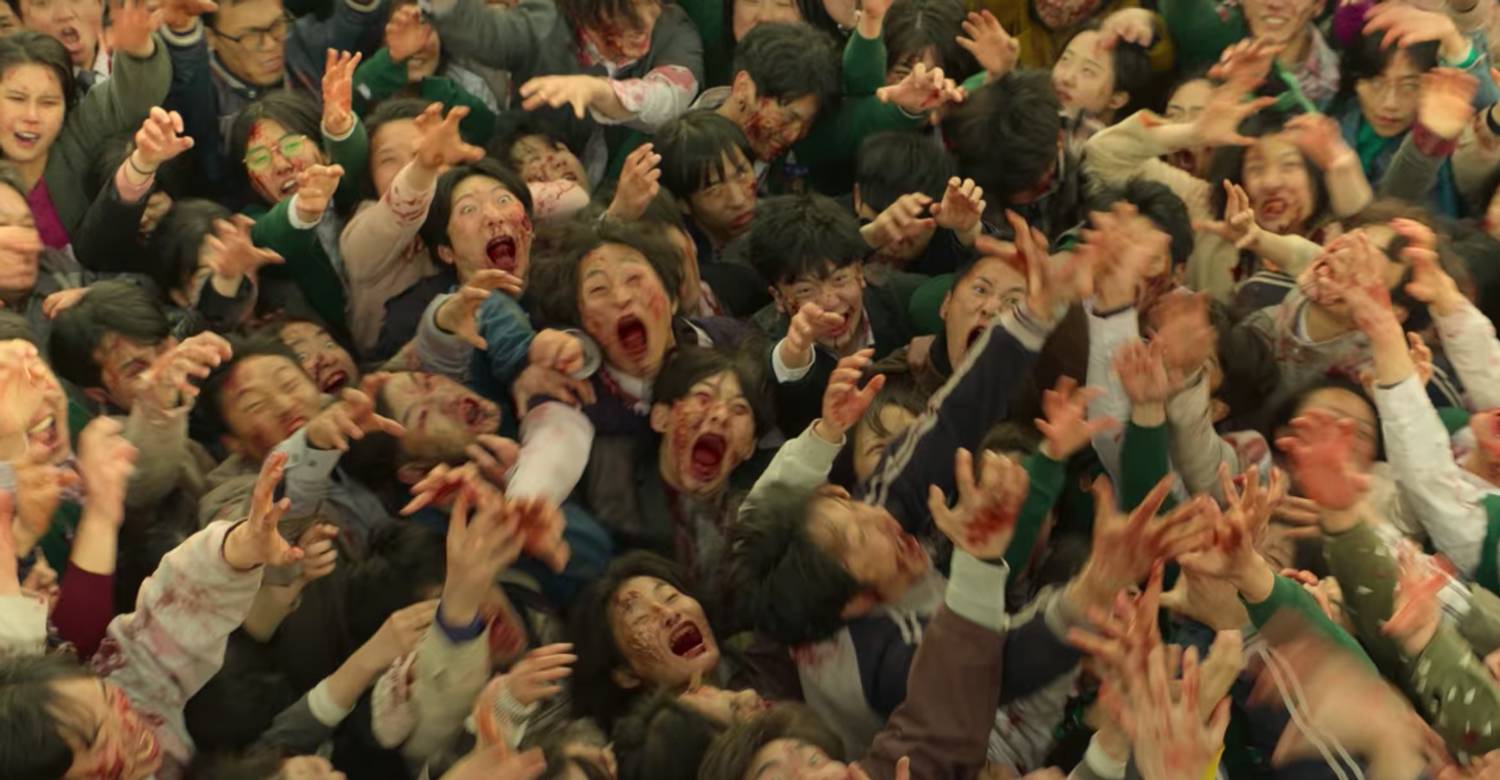 27 Best Horror TV Shows on Netflix For A Scary Weekend
Do you want to hear a nice pouring scream? Sometimes we want a horror movie, but other times we want a lot of horror, and nothing beats a horror TV show for those binge-watch pleasures.
Netflix, fortunately, has a big library of terrifying shows. There are horror comedy like Ash vs Evil Dead and Santa Clarita Diet, scary dramas like The Haunting of Hill House, and, of course, Stranger Things, which is everyone's favorite nostalgia binge.
We've got you covered with your streaming demands as always. Keep a look out for new titles to be added to the list below, and let us know what your favorite spooky, suspenseful, or outright scary Netflix programs are in the comments.
All Of Us Are Dead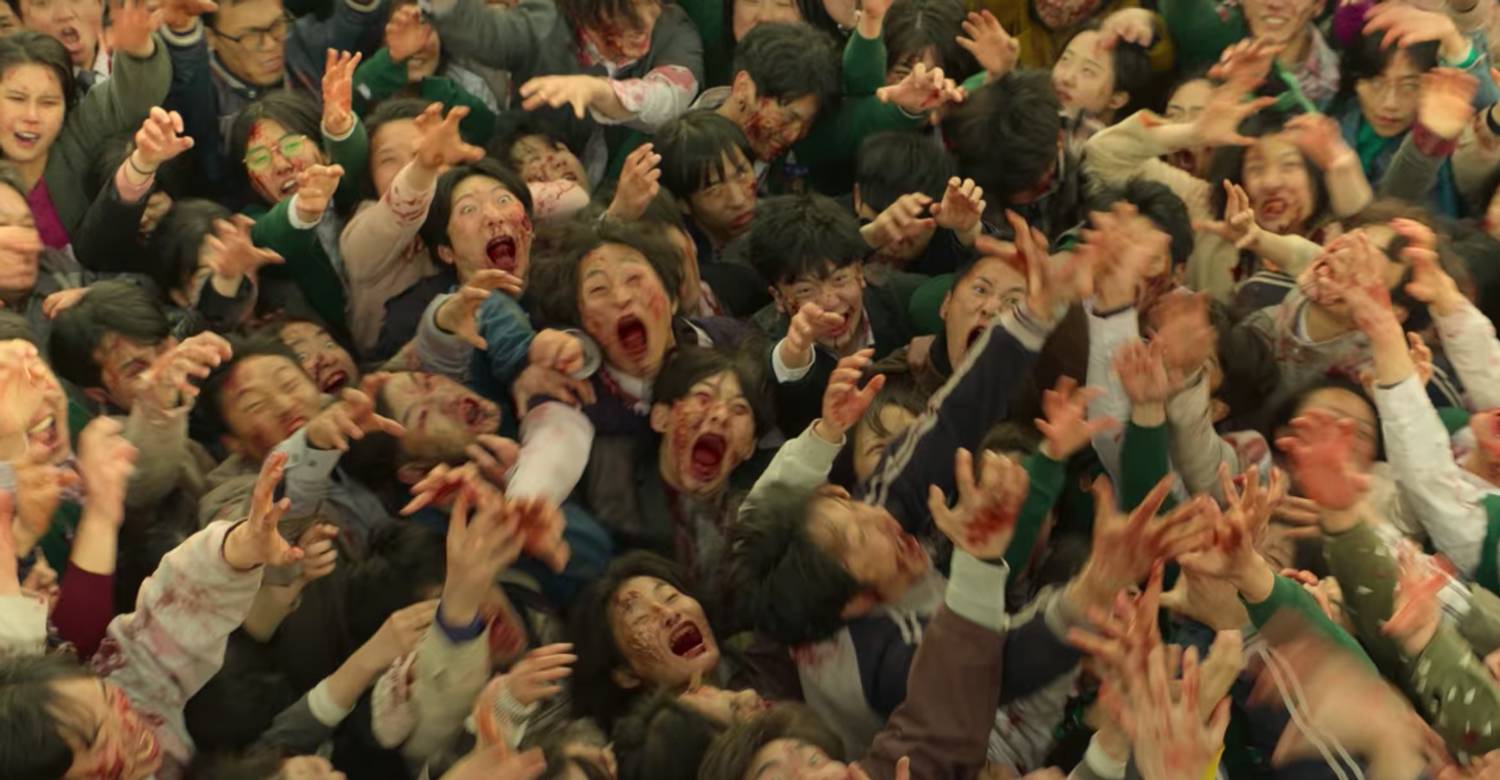 Following the success of Squid Game, this Korena zombie drama became quite famous. A viral outbreak that starts in a high school science class turns the victims into zombies in All Of Us Are Dead. The sickness spreads fast outside of the school, eventually encompassing the entire Korean peninsula.
Archive 81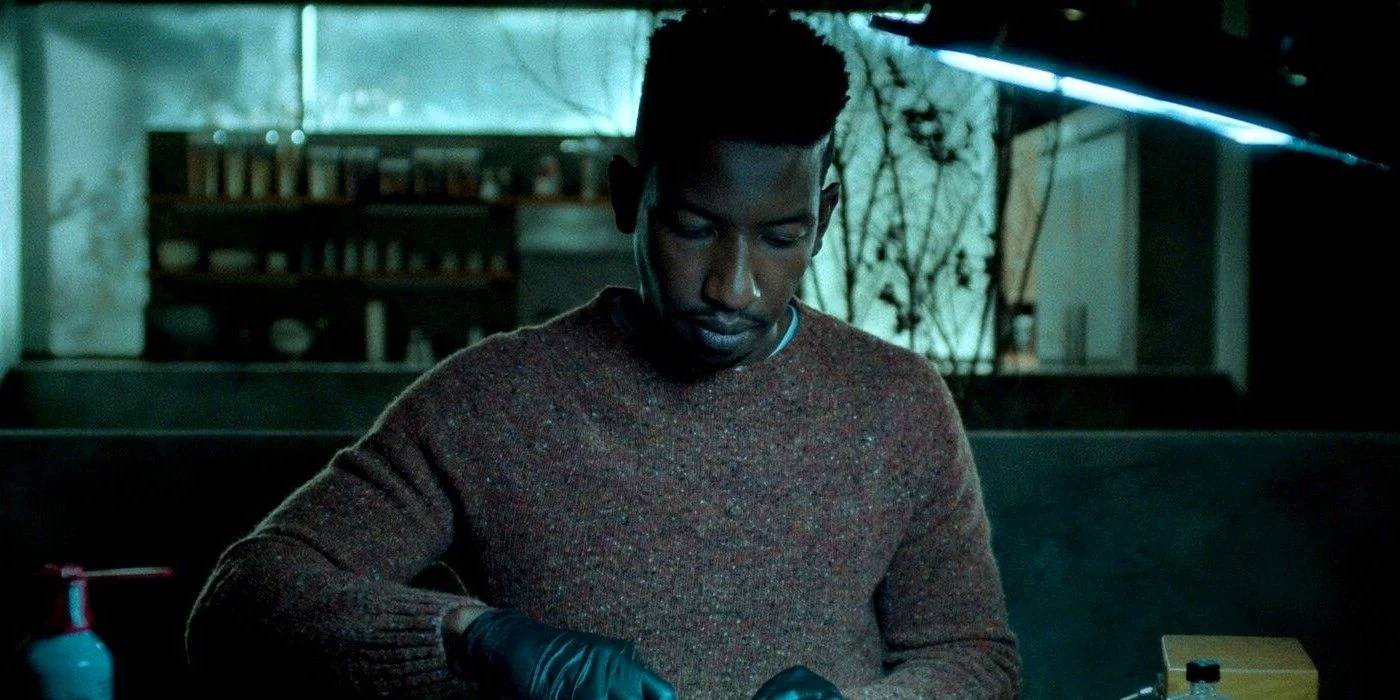 Archive 81 is one of the few successful stories to make the move from its podcast origins to the small screen, though it was discontinued far too soon. It still has a lot to enjoy even after only one season. Dan Turner (Mamoudou Athie) is a gifted modern-day archivist who is very good at repairing ancient recordings and video material. He learns a sinister secret in the videotapes of a filmmaker named Melody (Dina Shihabi) who attempted to investigate a cult while working on a new task for an unknown customer. This eerie and well-acted series finds its strength in peering into the unknown, which frequently responds with something terrifying. Whatever the reasons for its cancellation before it had a chance to complete its mission, what we do have is a compelling record that will stand the test of time.
Black Mirror
The Channel 4 anthology series was a bit late to American fans, but when Netflix published the first six episodes of Black Mirror for streaming, the internet collectively lost its mind over Charlie Brooker's dark, unnerving take on current culture. Black Mirror, which has been compared to a modern-day Twilight Zone, explores topics such as politics, technology, fame, and bereavement through the prism of genre fiction, resulting in self-contained episodes that are captivating, horrifying, painful, and occasionally repulsive (Looking at you, The National Anthem). Black Mirror is its own beast, with a touch of Kurt Vonnegut, a sprinkle of William Gibson, and sure, a tinge of The Twilight Zone, but it disturbs your senses and left you wanting more. There's even more Black Mirror to enjoy today, with fresh new episodes made exclusively for Netflix, including some of the finest episodes yet (look no farther than USS Callister for a very special type of technophobia you never knew you had). Have a good time with your pals debating your favorite episodes.
Black Summer

Netflix's Black Summer is a Z Nation offshoot in concept alone, ditching the camp in favor of the tried and tested survivalist terror of the zombie genre, and while the series isn't always consistent in quality, it does include a handful of brilliant scenes with some of the best zombie action in years. The series stars Jamie King as Rose, a mom desperate to find her daughter amid the zombie apocalypse, but it thrives on alternate views, introducing an array of individuals who are rarely heroized or glamorized. On the contrary, they're frequently perplexing and infuriatingly ignorant, and although this may be a deal-breaker for some, it may be a refreshingly honest portrayal of how completely unprepared the typical person is for catastrophic nightmare.
Brand New Cherry Flavor

Brand New Cherry Flavor, the newest Netflix original on this list and one of the strangest shows to hit the streaming service in a long time, is one messed up, inventive, and scary vengeance thriller. Rosa Salazar plays a determined young filmmaker who makes it to Hollywood only to have her film taken from her by a shady producer (Eric Lange). She enlists the help of a mystery witch (Catherine Keener) to exact vengeance, conjuring a curse that sends all of their lives to hell. Brand New Cherry Flavor, co-created by Channel Zero's Nick Antosca, has a similar creepy, far-out fright factor and imaginative approach to world-building. Brand New Cherry Flavor was advertised as a limited series, and although it does work as a standalone story, the universe it creates is so intriguing, quirky, and downright spooky that I'm still hope they find new ways to write stories in it.
Castlevania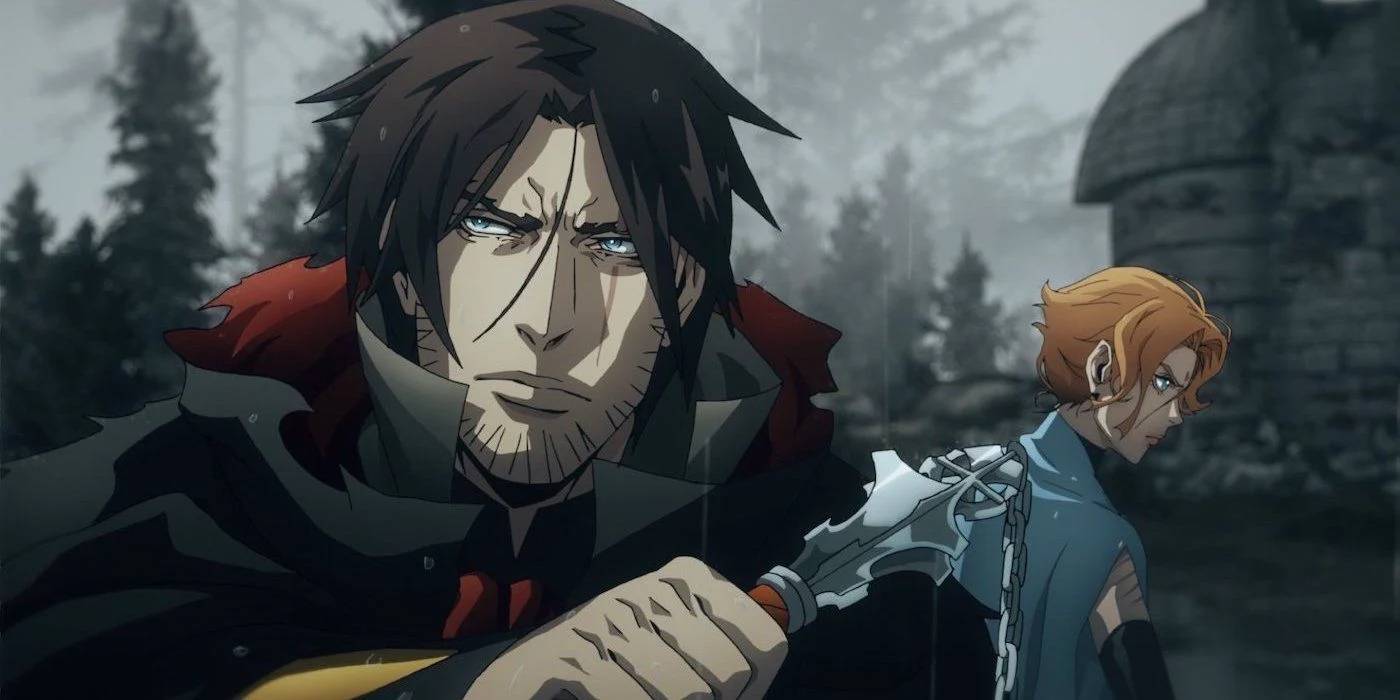 It's a dark, brutal, and violent story. Castlevania doesn't hold any punches in its portrayal of one of the most popular video games and mythologies of the modern day. The first season introduces Vlad Tepes, a.k.a. Dracula, as well as his motive for waging war against humanity. It also introduces Trevor Belmont, Alucard, and Sypha Belnades, the three who will face off against the terrifying Count in future battles.
Chilling Adventures of Sabrina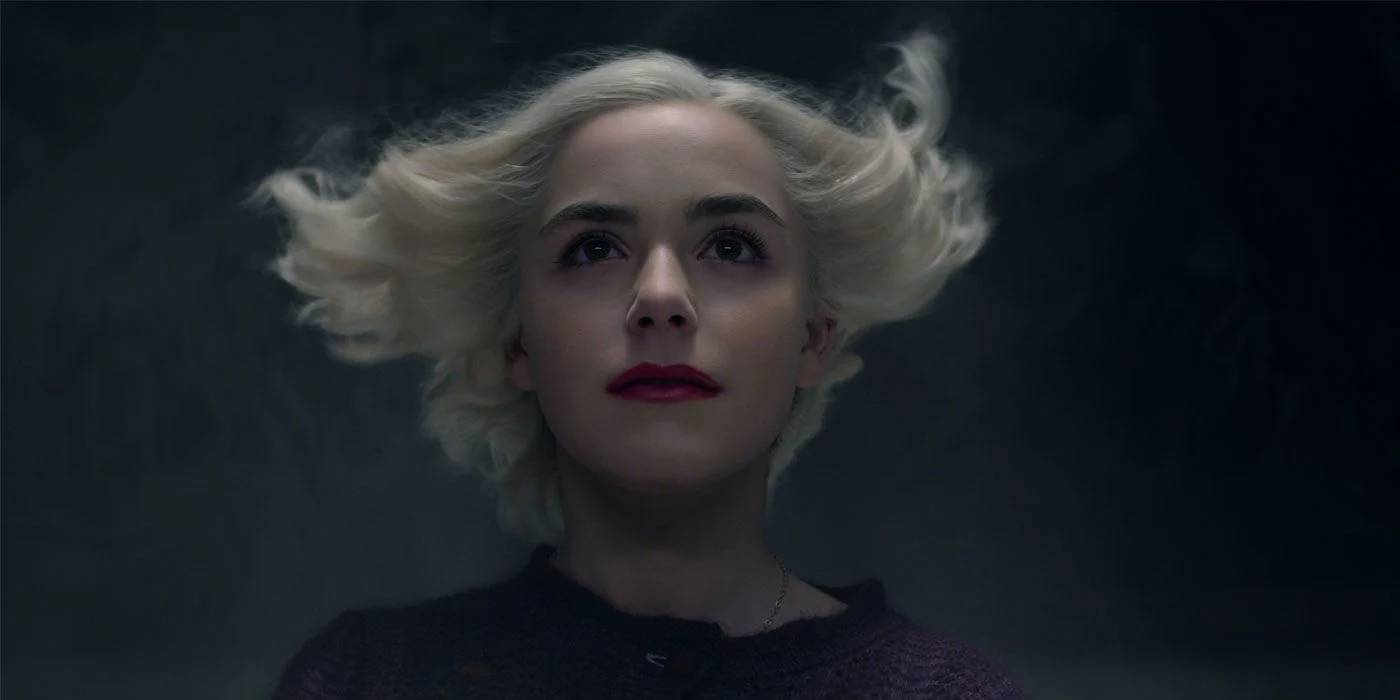 Chilling Adventures of Sabrina is a dark new spin on the popular comic/90s TV phenomenon Sabrina the Teenage Witch, reimagining Sabrina as a virtuous half-human born into a suffocating, Satan-worshipping coven. While the teen drama doesn't always work (especially in the human half of the series), Chilling Adventures delves into sumptuous, fascinating territory with surprisingly sharp insights on faith, church, and how they can be twisted into antiquated systems of control when it focuses on The Academy of Unseen Arts and the institutions of its most powerful witches and warlocks. There's also a badass magical cat. So, there you have it; sold.
Crazyhead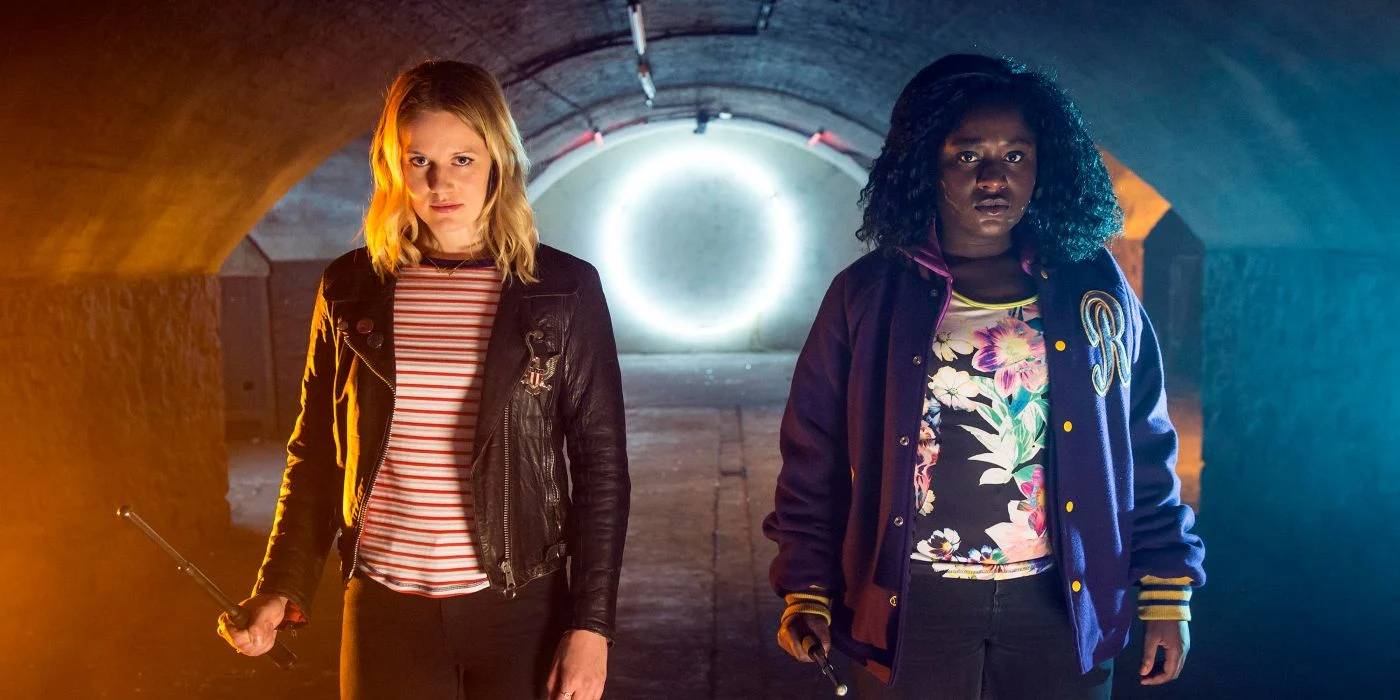 Crazyhead is what would happen if Buffy the Vampire Slayer and Supernatural had a baby and nurtured it with a very British sense of humor, and what a treat it is. The series follows two young women who have been indoctrinated to believe they are insane because they have the "gift" of seeing demons among us. As a result, they're both weirdos, and it's only when they meet that they begin to understand not only their personal problems, but also the scope of the otherworldly forces that surround them. With the E4/Netflix import, Misfits creator Howard Overman works his comedy/genre-hybrid magic once more, and Cara Theobold and Susan Wokoma are a knockout comedic duo whose energies bounce off each other nicely through the progressively bizarre and otherworldly scenarios. Crazyhead keeps the action tight by staying laser-focused on the power of friendship and empathy, even in the face of demonic forces, in a trim six-episode run (we're still waiting for a Season 2 renewal).
Dracula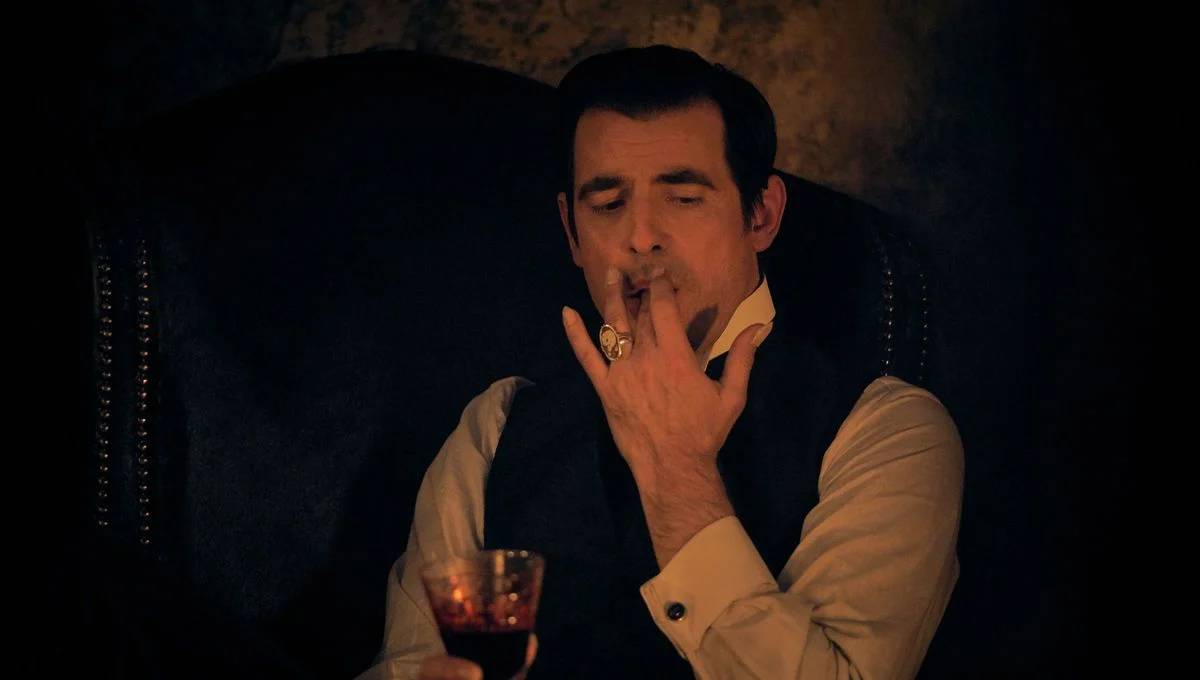 There are many Dracula adaptations, but few get it so well and then so horribly wrong as the BBC rendition from 2020. Dracula stars Claes Bang as the titular literary classic, and the first (and greatest) episode properly reconstructs his progression from a decrepit lord of a far-off castle to a satisfied and alluring immortal monster from Doctor Who and Sherlock creators Mark Gatiss and Steven Moffat. Bang is one of the best on-screen Draculas in recent memory, and the first chapter is an essential must-see from the softly unsettling early frames to the blood-soaked frenzy of the grand conclusion.
Unfortunately, the next two parts never reach those heights, and although the second episode is a hit-or-miss rendition of Dracula's seafaring leg that often feels more Sherlock than Dracula, the third and final episode is a perplexing misfire in nearly every way (and not just because of that galling twist). But, as much as I dislike how it finishes, I am equally enthusiastic about how it begins, which is why it makes my list.
Dead Set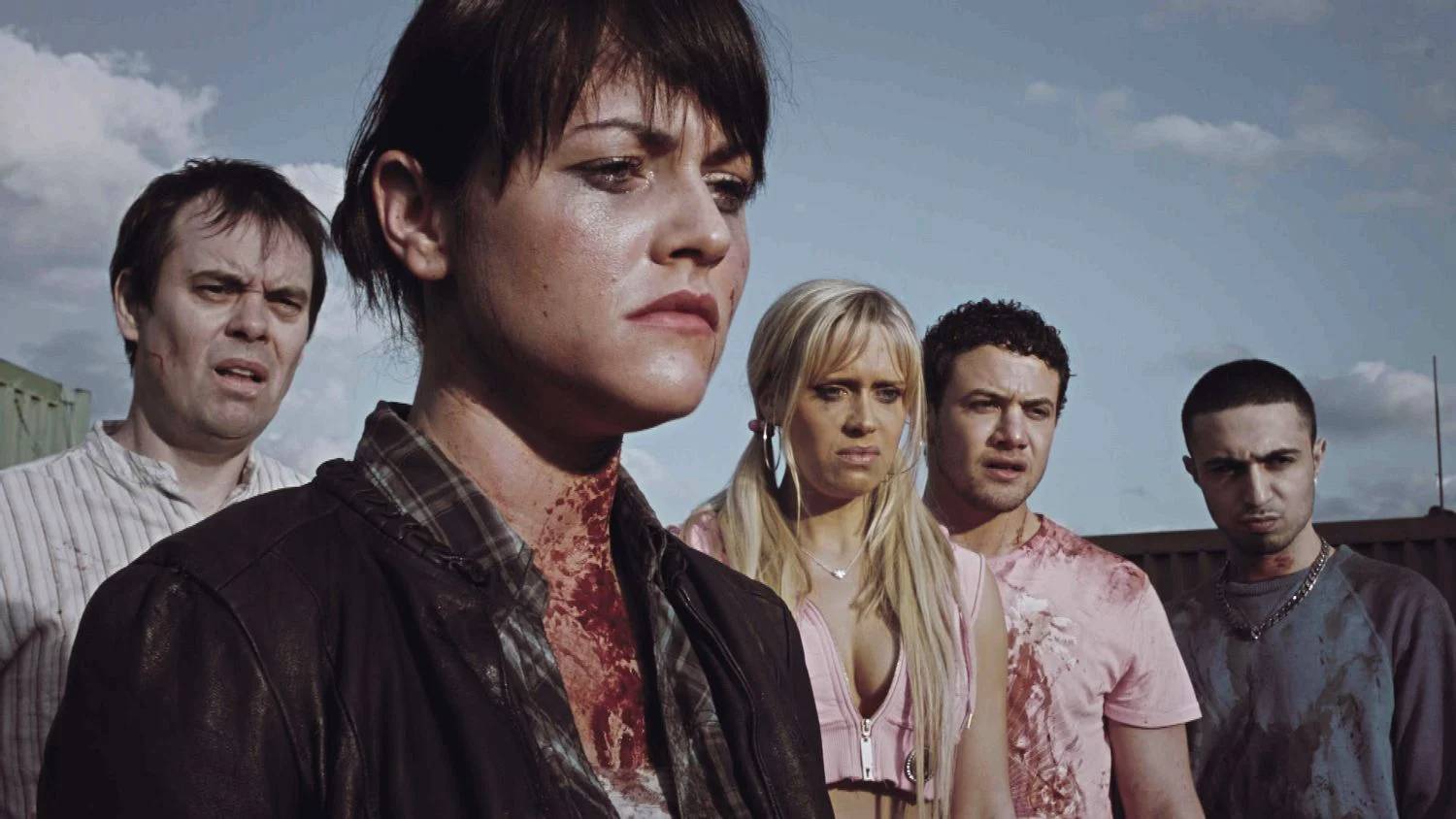 With only five episodes, Charlie Brooker's E4 mini-series feels more like a fleshed-out (pun intended) zombie film than a true television series, yet Dead Set strikes the perfect balance between the two mediums with a duration that is neither rushed nor overstays its welcome. Brooker demonstrated his penchant for killer concepts with Dead Set, a zombie apocalypse thriller set on eviction night at the Big Brother house, before earning international success for Black Mirror (and before The Walking Dead singlehandedly dominated the zombie genre). Brooker's unique perspective allows him to put a new spin on the zombie apocalypse (along with the running zombies that were all the rage in the early 2000s), similar to George Romero's concept-heavy approach to continuously renewing the genre. While Brooker's thematic sensibilities are firmly steeped in classic zombie cinema's character-driven action, he and director Yann Demange ('71) joyously exploit the Big Brother angle for all its worth. Dead Set is a true old-school zombie picture by way of mini-series with a touch of Brooker's talent for very modern terrors, led by terrific performances from Jamie Winstone and early-career Riz Ahmed, and including one of the most diabolical moments of on-screen cowardice I've ever seen.
Goosebumps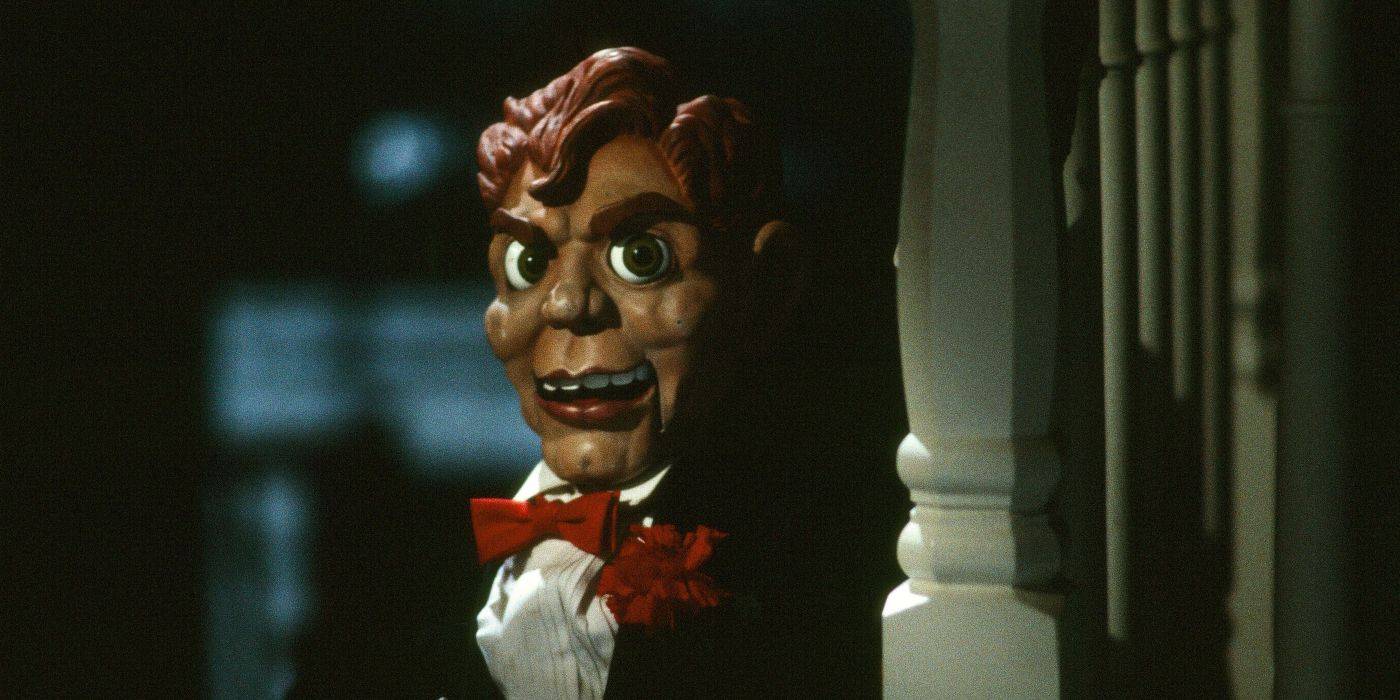 Goosebumps is a lovely spooky throwback for the whole family, and it's a classic 1990s horror camp of the finest kind. R.L. Stine hosts the show, which has the same spooky-meets-silly tone that made his books so popular with young readers. Stine's stories have a terrific knack of breaking expectations while still creating a chill — he's a master of the punchline. Come for the eerie entertainment, but stay for the extreme Canadian accents.
iZombie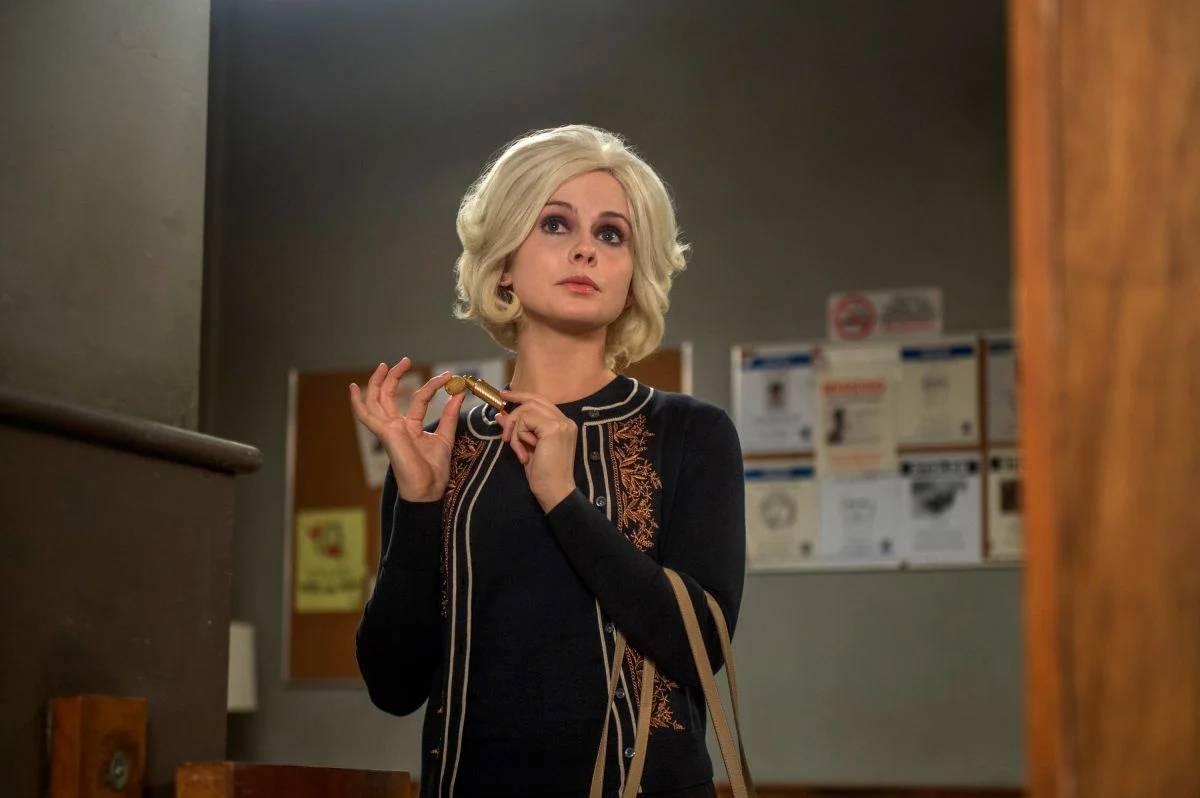 iZombie stars Rose McIver as Liz, a medical resident with the ideal job, beautiful fiancee, and perfect life who loses it all one night when she is converted into a zombie, loosely based on the comic by Chris Roberson and Michael Allred. This isn't the Walking Dead, though. Her hair may be white and her heart may only beat once every minute, but she may still walk, talk, act, think, and feel like a human if she eats human brains on a regular basis. The good news is that Liz has landed a job at the local morgue, where she has a steady supply of bodies. The bad news is that she takes on the memories, personalities, and skills of anyone she consumes, putting her on the trail of a string of murders committed by some less moral zombies. Working under the pretense of a psychic, she uses her visions to assist a local detective (Malcolm Goodwin) in solving the murders and giving her new life meaning.
iZombie is often oversimplified as "Veronica Mars with zombies" by Rob Thomas and Dianne Ruggiero, the minds behind Veronica Mars, although that definition does a disservice to both shows' originality. To be clear, there is only one Veronica Mars, and while there are some parallels (Liz is another clever blonde sleuth, for example), the two shows are vastly distinct. Despite the fact that it deals with death, iZombie's first season is primarily light fare that focuses on the procedural element. Fortunately, McIver's constantly likable but marvelously diverse portrayal as she mimics the personality qualities of the victims makes the cases of the week extremely entertaining.
Ju-On Origins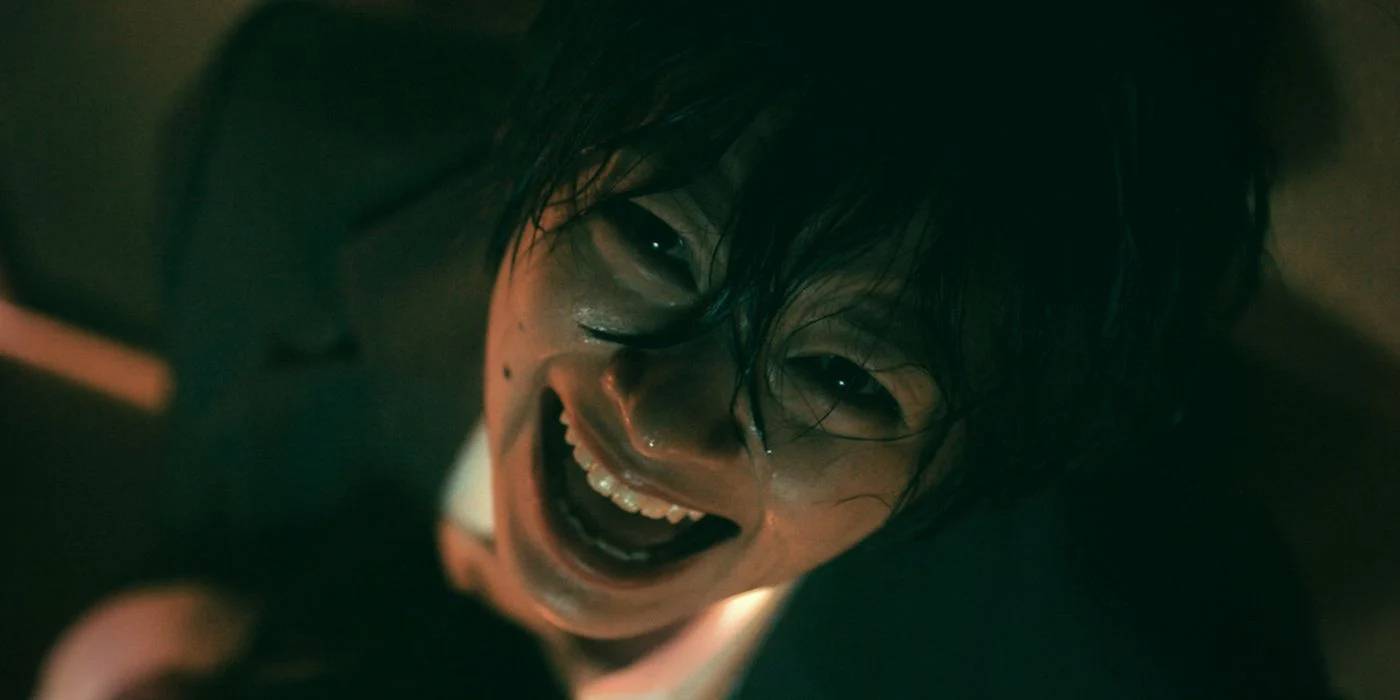 Netflix's addition to the Ju-On tradition is not for the faint of heart or stomach, bringing a slow-burning but horrific new spin to the popular horror genre, blending the eerie J-horror aesthetics with a heavy slasher influence. Ju-On Origins shows the ghastly act of violence that soiled the cursed home with the "grudge" and the cycle of echoing violence that followed, ranging from effectively distressing to outright shocking, as the "real tale" behind the curse we've seen unfold throughout the long-running franchise. Though the multi-timeline plot can be difficult to follow at times, Origins is a successful reimagining of the Ju-On brand, fusing the eerie, atmospheric horror of the genre with a seedier, grislier, and considerably bloodier approach.
Kingdom

Season 2 is now available to stream, and Kingdom remains one of Netflix's best horror shows. The grandiose South Korean horror drama is set in 1500s Korea, where royal intrigue collides with a zombie pandemic. Kingdom is a period drama involving royal politics, social strife, and a sword-swinging army faced against undead hordes. Not to mention a refreshing aesthetic and tone shift from the tired genre. Come for the zombies, stay for the merciless Queen (who gives Cersei a run for her money); Kingdom is must-see horror television in either case.
Marianne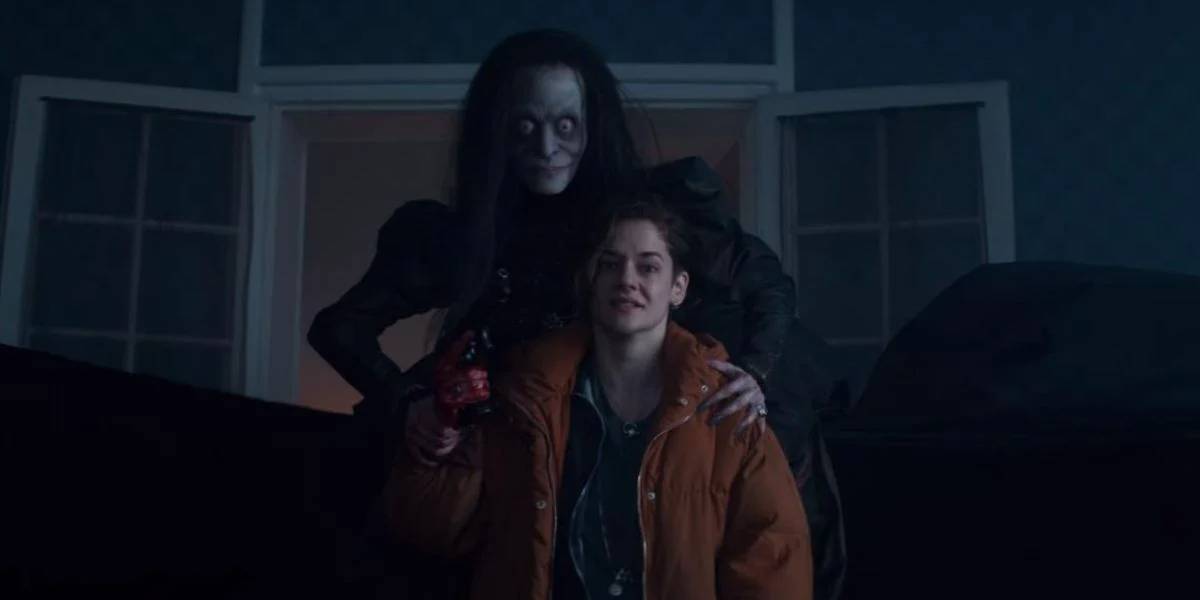 The French-speaking series Marianne appeared out of nowhere at the end of 2019 and terrified the pants off everybody who came across it. Victoire Du Bois plays Emma, a well-known horror author who based her works on a terrifying creature known as Marrianne who plagued her in her dreams as a child. Emma returns to her hometown when Marianne begins to appear to her again, and the borders between fact and fiction begin to blur in disturbing ways. Marianne employs a number of well-worn paranormal horror tropes, such as swollen mouths and leering figures, but they're so skillfully done that they elicit the visceral response that made them so famous in the first place. Marianne can be cruel, beautiful, and full of high-stakes character drama amidst the ghosts, but it's most importantly terrifying and unnerving, making witches scarier than they've been since Anjelica Huston's face peeled off.
Midnight Mass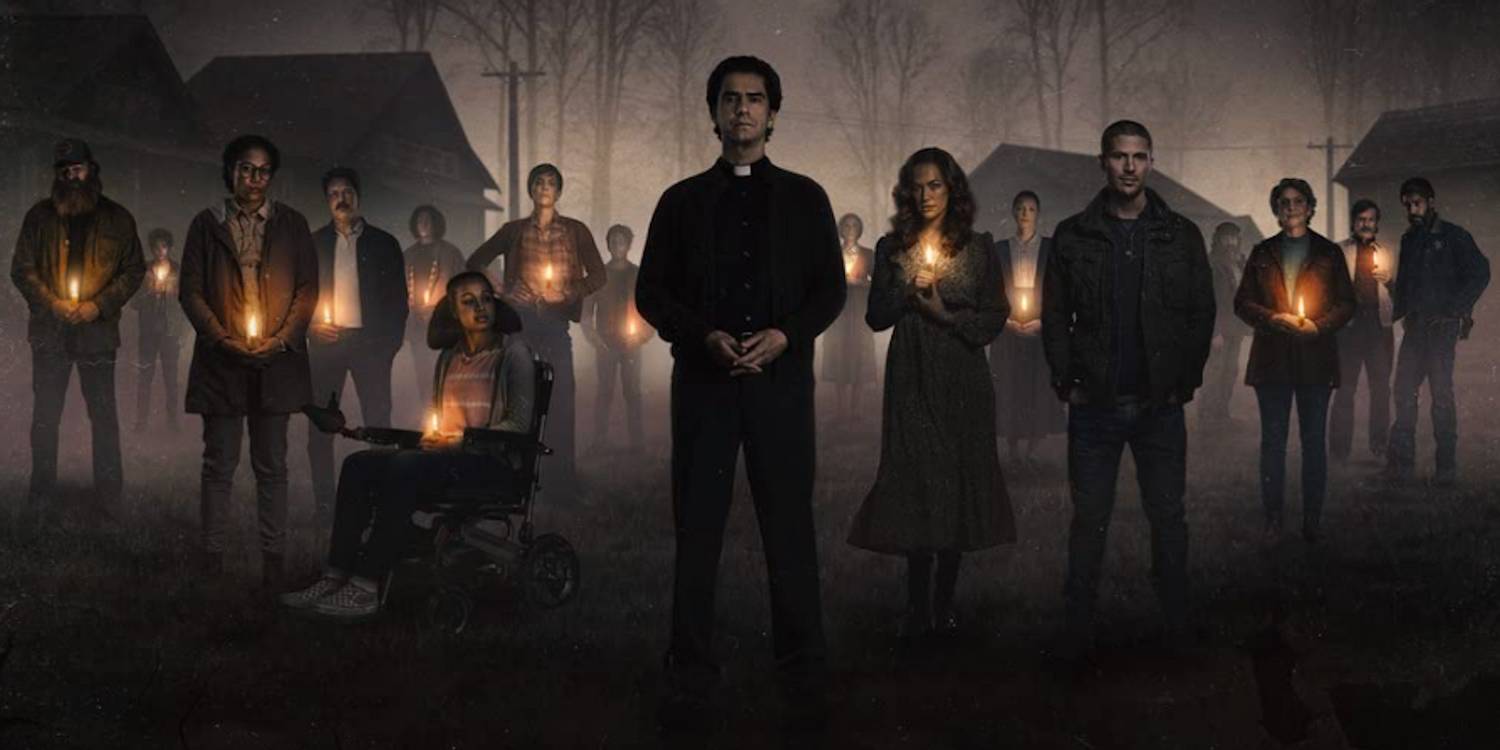 Midnight Mass, Mike Flanagan's third Netflix miniseries, chronicles a little village on Crockett Island as a supernatural presence establishes itself. After the young priest, Father Paul (Hamish Linklater), replaces Crockett's pastor, strange things begin to happen: dead cats are discovered on the beach, people vanish, and the sick and injured are magically healed. Some feel it is divine intervention, while others believe it is the work of more evil forces. Midnight Mass, like its predecessors The Haunting of Hill House and The Haunting of Bly Manor, is a haunting yet beautiful look at humanity via the horror lens. Flanagan successfully balances the supernatural and the spiritual, giving the Crockett residents equal amounts of dread and revelation. They must confront not only a mystery, potentially demonic power, but also their own inner demons.
Santa Clarita Diet

Created by the same person that brought you the tragically short-lived Better off Ted, Santa Clarita Diet is a hilarious wacky comedy starring Drew Barrymore and Timothy Olyphant that will have you laughing out loud. But don't be fooled by that; each episode of this horror comedy is drenched with blood, body parts, and bile. In his zombie comedy, Victor Fresco leans into that unrated Netflix freedom and offers up some really disturbing visuals, along with a slowly-unfolding mythology to match, but he never loses sight of the series' heart (and not just the still-beating hearts ripped from Shiela's victims' chests). Underneath the gore and raunchy comedy, Santa Clarita Diet is one of the best family comedies on television, with a supporting marriage that most people would kill for.
Scream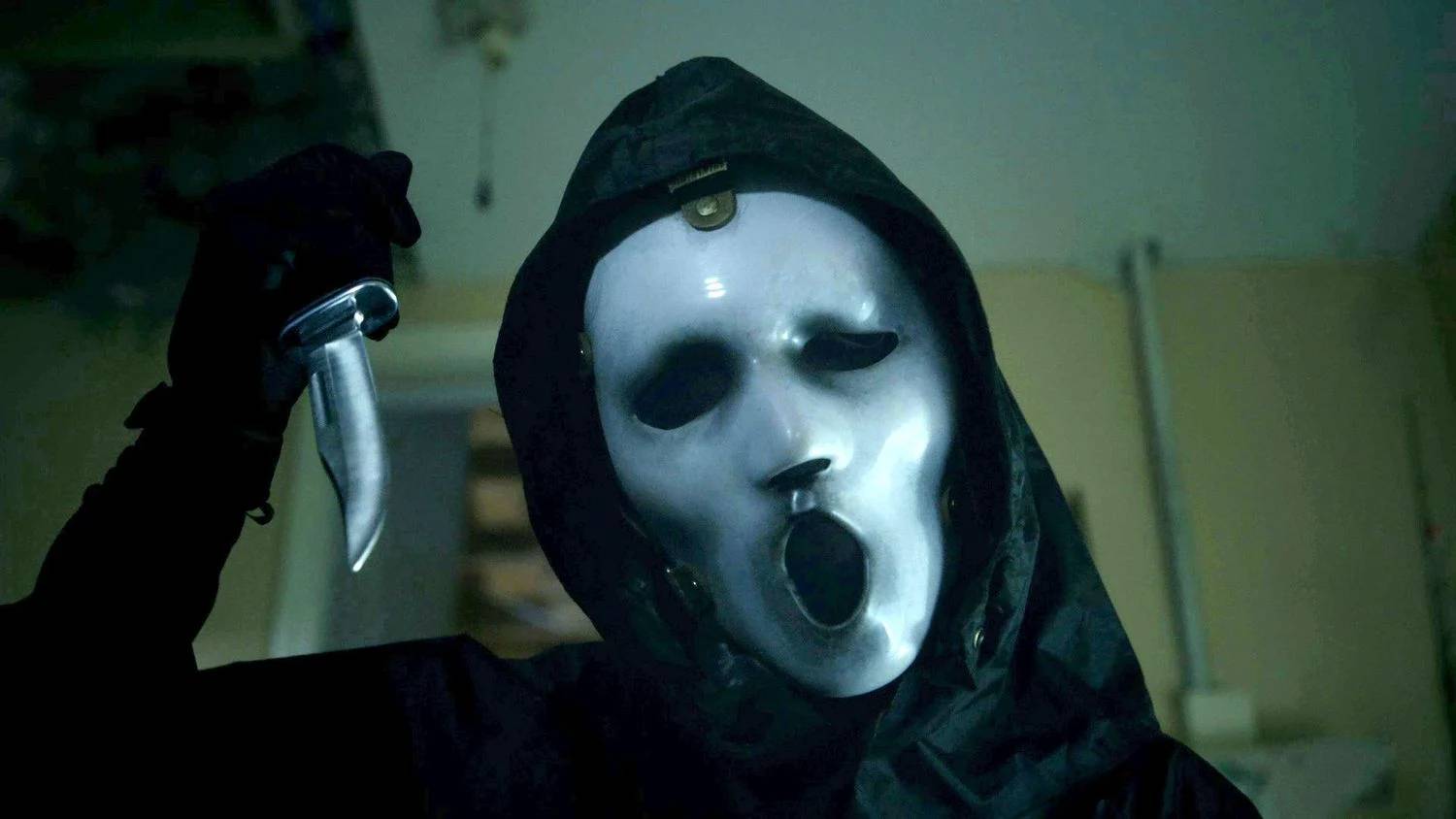 Sure, MTV's slasher series may not live up to its namesake's legacy — after all, the film franchise Wes Craven launched in the 1990s redefined horror for an entire generation and popularized the meta-slasher genre that still exists today — but as a straightforward slasher series, Scream is plenty of fun. Scream is one of the better slasher series to hit the airwaves because the cast is interesting, the twists are (somewhat) unpredictable, and some of the deaths are brutally savage. You'll find an effervescent, horror-tinged teen drama for a new generation if you can separate yourself from the old film franchise and the legendary Ghostface mask long enough to give it a chance.
Slasher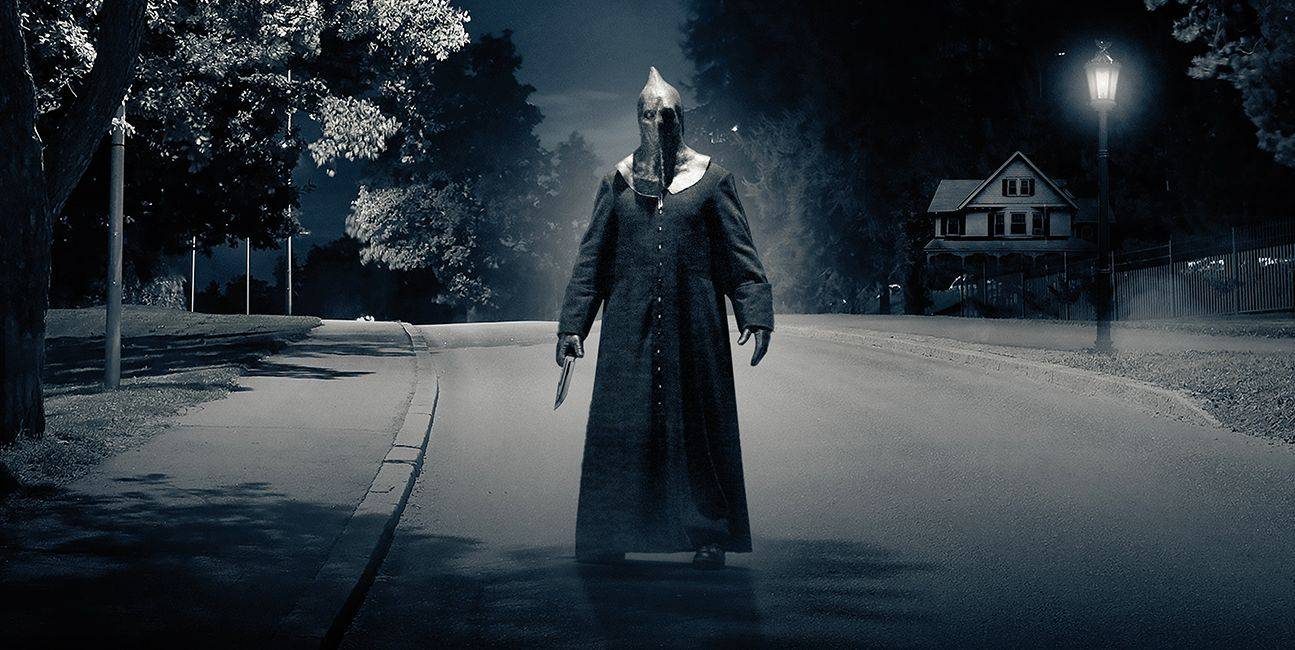 There's nothing subtle about this one. The title tells it all, and you get exactly what you see. With an absorbing, genuinely unexpected small town hack 'em up series with truly horrifying kills, Chiller's first original TV series delivers on that basic promise. It's also the first game in years that has made me cover my eyes and scream at the screen, so bonus points there. Katie McGrath starred in Slasher as a woman who returns to the little town where her parents were murdered on the night of her birth by "The Executioner." She hasn't been home for more than a week when a fresh round of murders begins, each one a heinous punishment for committing one of the seven deadly sins. None of this is groundbreaking, and series creator Aaron Martin relishes parodying well-worn slasher tropes, but what he does with the twisted small-town mystery is considerably more daring and daring than the norm. Every individual in Slasher has a shocking secret worthy of its own series, and as the masks are removed from one twisted resident after another, the payoff is a rollicking horror-mystery hybrid that never holds back.
Stranger Things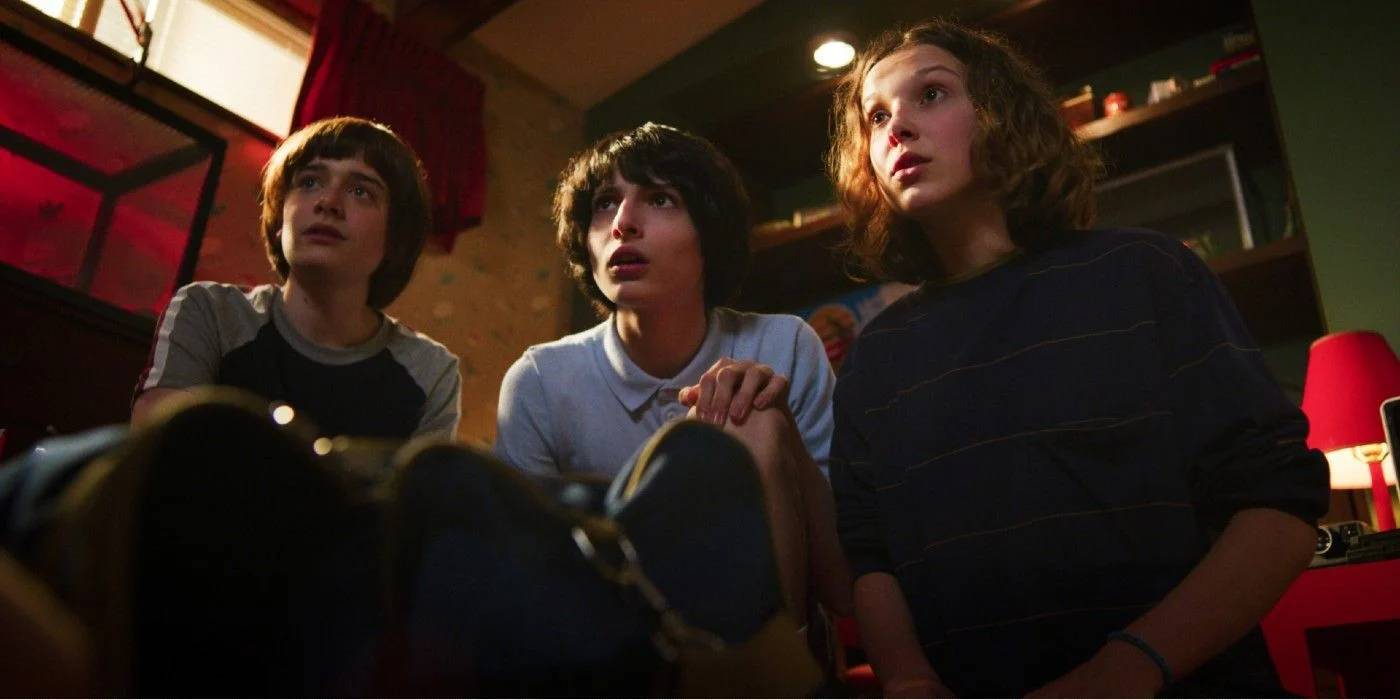 Netflix's unexpected success Stranger Things is the ideal cure for anyone yearning for the things that brought them chills and thrills when they were younger. The Duffer Bros' series is set in the fictional tiny town of Hawkins, Indiana in the 1980s, and is primarily influenced by the works of the two Master Steves—Spielberg and King—with a spoonful of John Carpenter, Wes Craven, and Ridley Scott tossed in for good measure. The shady Hawkins National Laboratory on the outskirts of town turns a typical night of Dungeons & Dragons for bike-riding misfits Mike (Finn Wolfhard), Dustin (Gaten Matarazzo), Lucas (Caleb McLaughlin), and Will (Noah Schnapp) into a saga of demons, alternate dimensions, and a telepathic little girl named Eleven (Millie Bobby Brown). What could have easily been a meaningless jumble of Easter Eggs and homages into a story with a true throbbing heart, thanks in large part to a brilliant young ensemble that includes Natalie Dyer as Nancy Wheeler and hair icon Joe Keery as Steve Harrington. Hawkins' adults, on the other hand, are no slouches; Winona Ryder as Joyce Beyers is a chain-smoking revelation, and David Harbour as Sheriff Jim Hopper is the GIF that keeps on giving. If you haven't yet gone into the Upside Down, Stranger Things is an exceedingly easy catch-up, made even easier by the fact that you can and should completely skip the season 2 episode "The Lost Sister." Everything else is Demogorgon gold.
Supernatural

It's hard to think it's over, but Supernatural on The CW provided 15 seasons of world-building, quality snark, plenty of demon-slaying, and, of course, a lot of brothers bonding. Supernatural starred Jared Padalecki and Jensen Ackles as the Winchester Brothers, a pair of "Hunters" dedicated to defeating wicked supernatural opponents. Though the program lost its way at times, the first five seasons are an incredible horror-tinged treat, and Netflix has all 15 seasons accessible to view right now for the dedicated.
The Haunting of Bly Manor

The Haunting of Hill House 2 is a fresh story with new characters and a new environment, yet it's just as emotionally upsetting as the original Netflix series. This fantastic new season is based on the works of novelist Henry James, most notably Turn of the Screw, and follows a young American woman with an enigmatic history who is engaged as an au pair for two young children at the titular Bly Manor in the 1980s. But not everything at Bly is as it seems, and nightmares occur. While Hill House was terrifying, Bly Manor isn't — and isn't attempting to be. This is a Gothic romance ghost story, and it's pretty romantic and emotional in that sense, but it's also terrifying. And by the time you get to the finish, you'll be an emotional wreck.
The Haunting of Hill House

With The Haunting of Hill House, Mike Flanagan, the director of Hush and Gerald's Game, offers his most ambitious Netflix production yet (which is saying a lot coming from someone who successfully adapted Gerald's Game). The series, which is based on Shirley Jackson's iconic ghost story, retains almost none of Jackson's storyline (albeit occasionally too much of her prose) and instead concentrates on the haunting lives of the Crain family. The story jumps back and forth between the Crains' summer in the namesake haunted mansion and the years of grief and family agony that followed. Flanagan has demonstrated a penchant for disturbing images and well-composed scares in past works, but his real accomplishment in The Haunting of Hill House is the way he weaves the horrors into a rich, interwoven tale of family tragedy. The series, which is led by a fantastic cast, alternates between emotional revelation and terrifying moments. It's the most heartbreaking and honest depiction of death and loss since Six Feet Under, but it'll give you a lot more nightmares.
The Vampire Diaries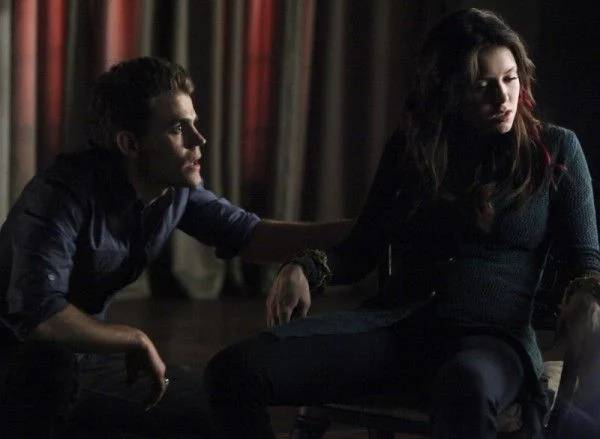 Don't worry, this isn't a rip-off of Twilight. It sounds like a Twilight rip-off: high school human Elena (Nina Dobrev) falls in love with "new" student Stephen (Paul Wesley), but things get tricky when Stephen's older, problematic brother Damon (Ian Somerhalder) returns to town. Both brothers are vampires with feelings for Elena. The parallels end there, as things swiftly turn dark and a slew of other supernaturals, including the first vampires, witches, werewolves, and more, appear. When I realized how many scenes there were of hearts being pulled out of chests with bare hands, I was astonished – and delightfully thrilled.
The Walking Dead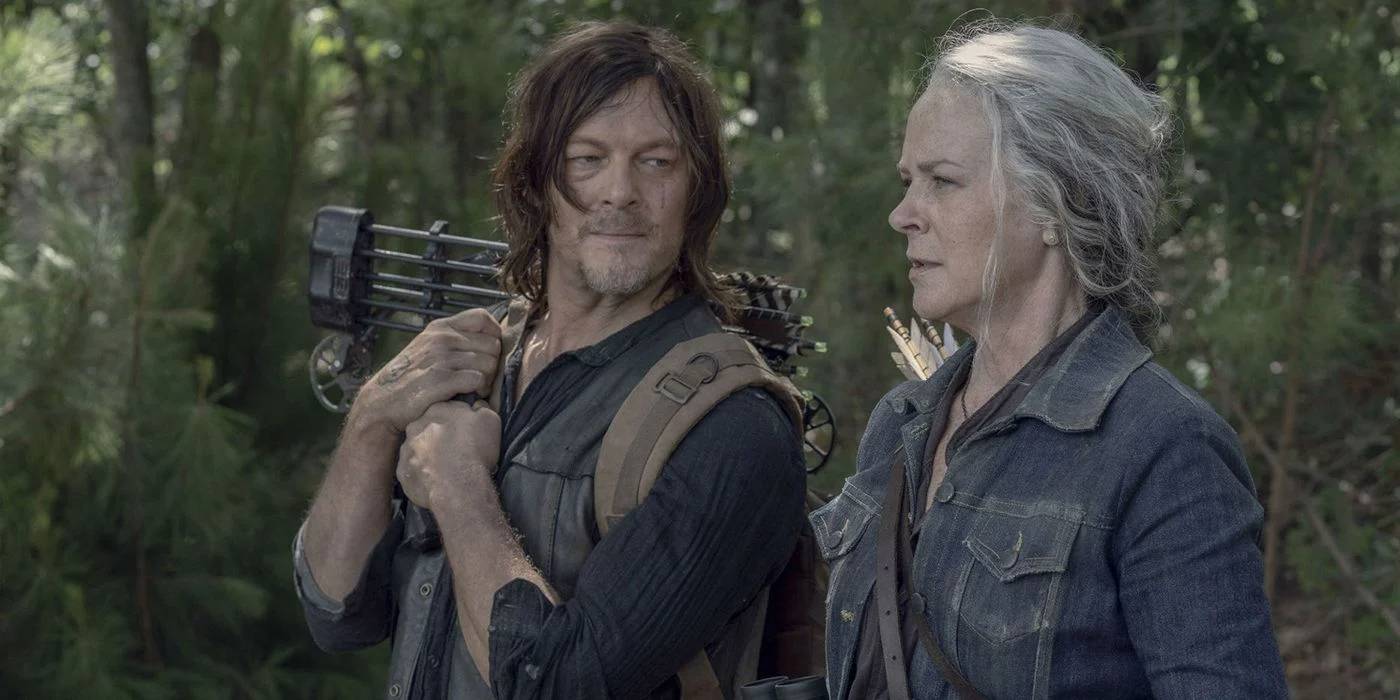 There's no disputing that The Walking Dead is a juggernaut of horror television, whether you love it or hate it (and it's been on the air for so long you've probably had time to do both, maybe a couple of times by now). The Walking Dead, an AMC series that brought the hallmarks of classic zombie apocalypse films to the series format, also ushered in a new era of horror television, and many of the shows on this list would not have been developed if it hadn't become such a smash phenomenon.
The Walking Dead, based on Robert Kirkman's graphic novel of the same name, follows the scraggly survivors of the zombie apocalypse as they move from one nightmare scenario to the next, backed by incredible VFX work (led by the legendary Greg Nicotero) and an ever-evolving but consistently strong ensemble cast. The Walking Dead, like any show with a ten-year run, has its highs and lows, but when it's strong, it's some of the best old-school zombie survival drama with some of the most beautifully constructed zombie designs ever seen in cinema or television.
Wynonna Earp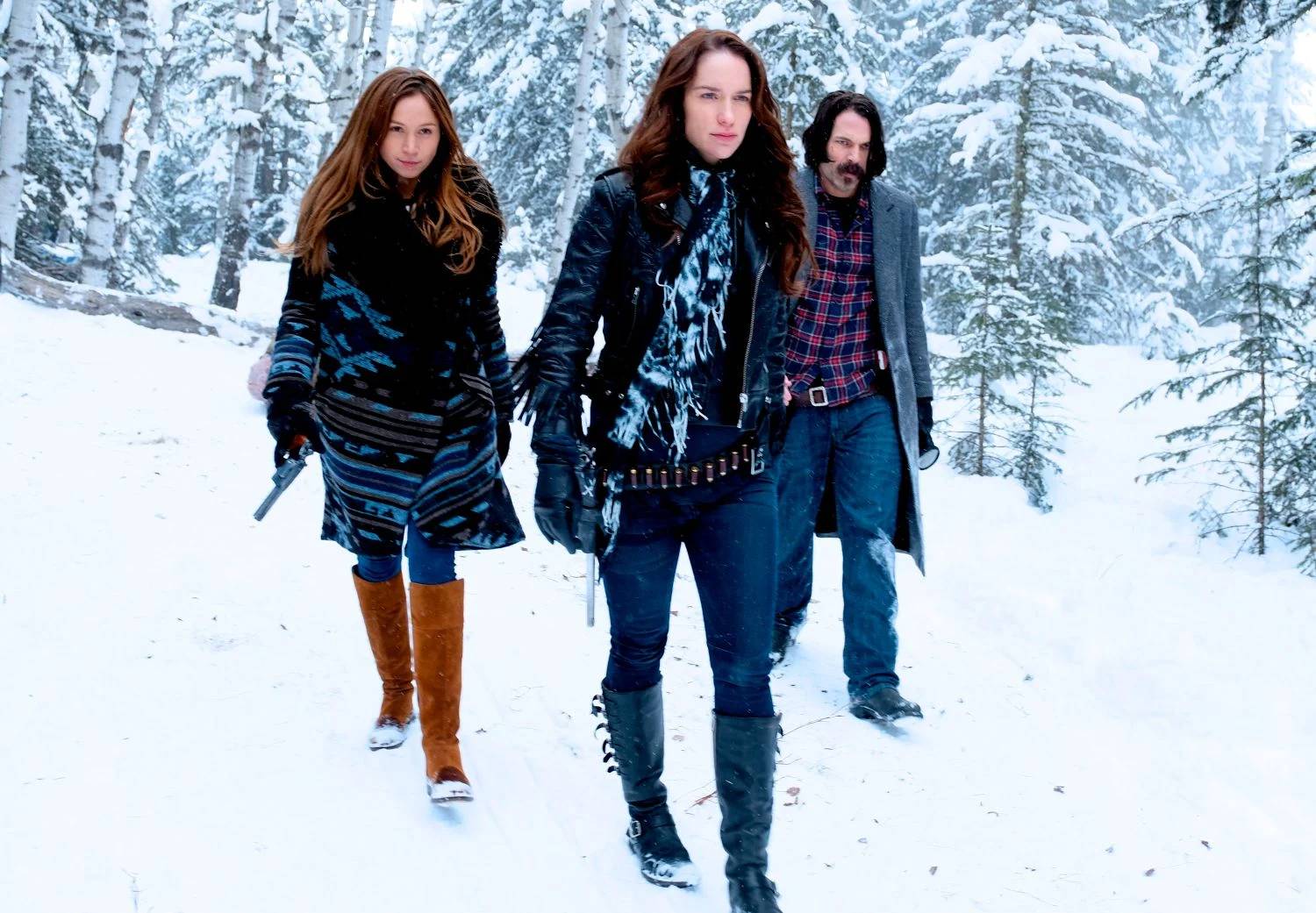 The funny and adorable Wynonna Earp quickly develops into its own very unique series, starting out as essentially a female Supernatural (that is, two asskicking, evil-fighting sisters with a destiny to keep the demons of Hell where they belong). The film, which takes place in the mythical town of Purgatory, features not only the wonderful, "Peacemaker"-wielding Wynonna (Melanie Scrofano) and her whip-smart sister Waverly (Dominique Provost-Chalkley), but also an eternal Doc Holliday (Tim Rozon). The trio joins forces with Black Badge agent Xavier Dolls (Shamier Anderson) and local cop Nicole Haught (Katherine Barrell) to combat reincarnated outlaws who were formerly murdered by Wyatt Earp, and the fast-paced series never lets up from there. Wynonna Earp is a hidden gem of supernatural television, with a genuinely engaging cast and outstanding character development.
You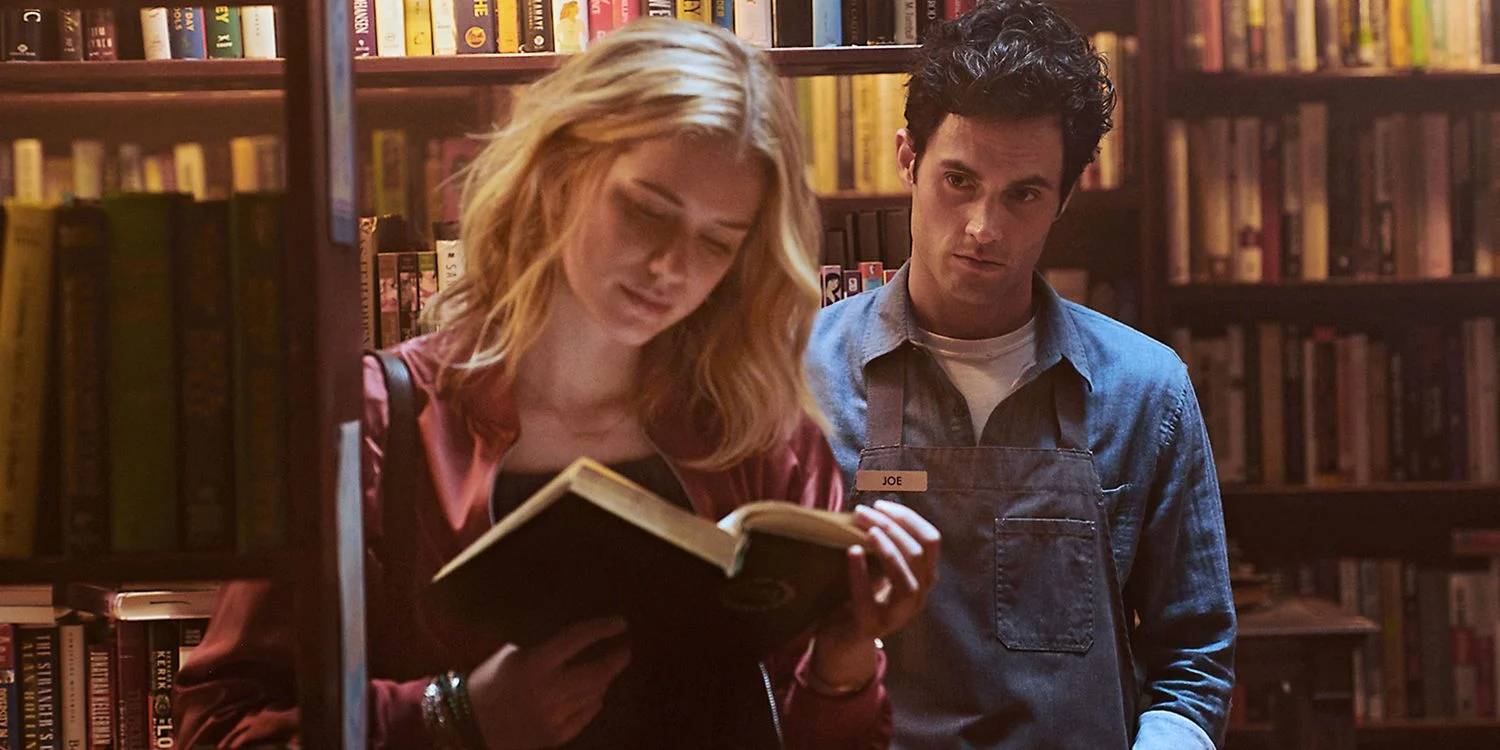 The Lifetime show has now become a Netflix original. You are a strange mix of genres. You veers right into horror every now and then with some terrifying reveals, based on the combined tropes of romance and thrillers with a persistent undercurrent of dark comedy. The most terrifying trick of all? No matter how many heinous acts Joe Goldberg (Penn Badgley) commits, you will fall for or feel for him. This unique combination results in some of Netflix's most compelling binge-watching delights.