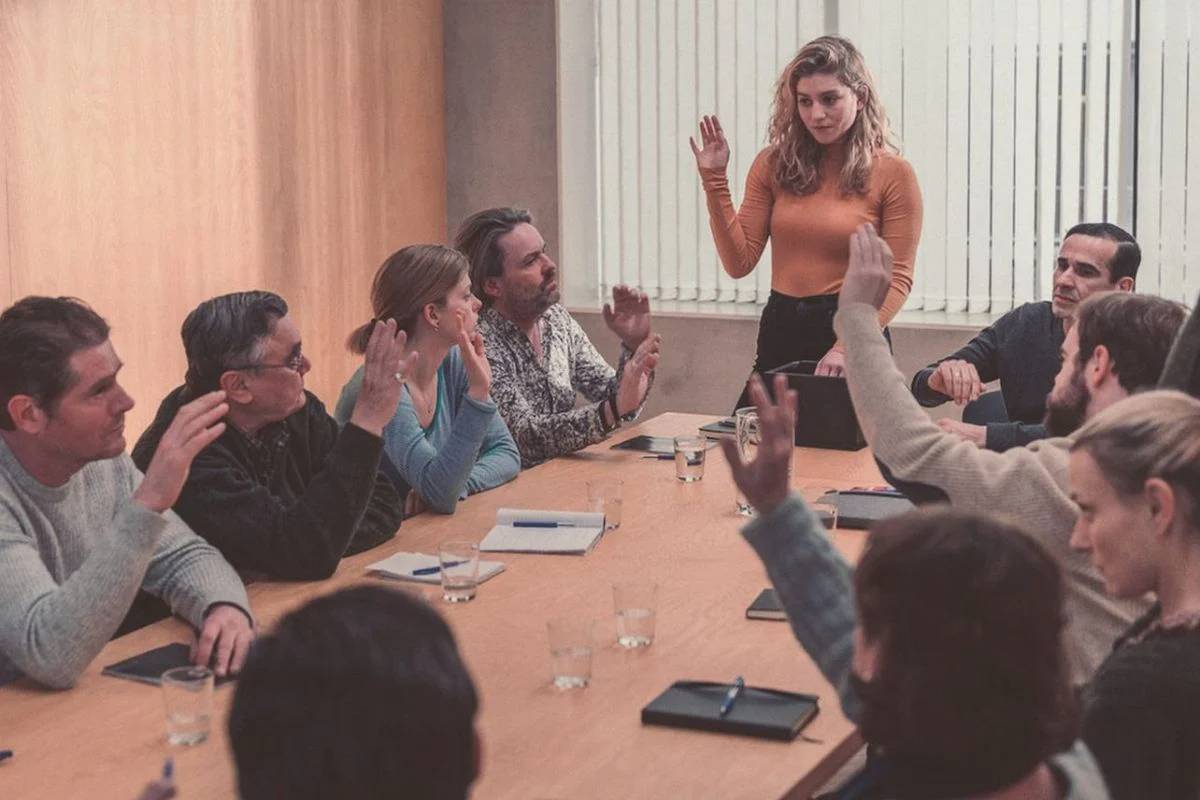 20 Best Legal Drama Shows on Netflix To Help You Learn The Law
Do you get a rush of excitement when you see lawyers fighting for justice in a court drama? Or is the courtroom's tension keeping you on the edge of your seat? You've come to the right site if you answered yes to any or both of these questions. Legal drama shows can be one of the most fulfilling entertainment experiences, whether you are a law enthusiast, a legal drama aficionado, or simply passionate about good narrative.
A strong courtroom drama with high-octane themes and compelling characters has the potential to deliver some of the most cinematic moments possible. Some of them may even inspire you to pursue a career in the judicial system. It's no surprise, however, that there are an astounding amount of legal television programs available, with far too many to select from. But we're here to help, and we've put together this helpful guide to assist you in making that decision.
These are the best legal drama shows on Netflix right now, ranging from true stories and well-researched documentaries to captivating fiction. You'll discover everything here, from the most basic to the most nerve-wracking situations, all of which are interesting in their own way. Now, counsel, approach the bench.
Case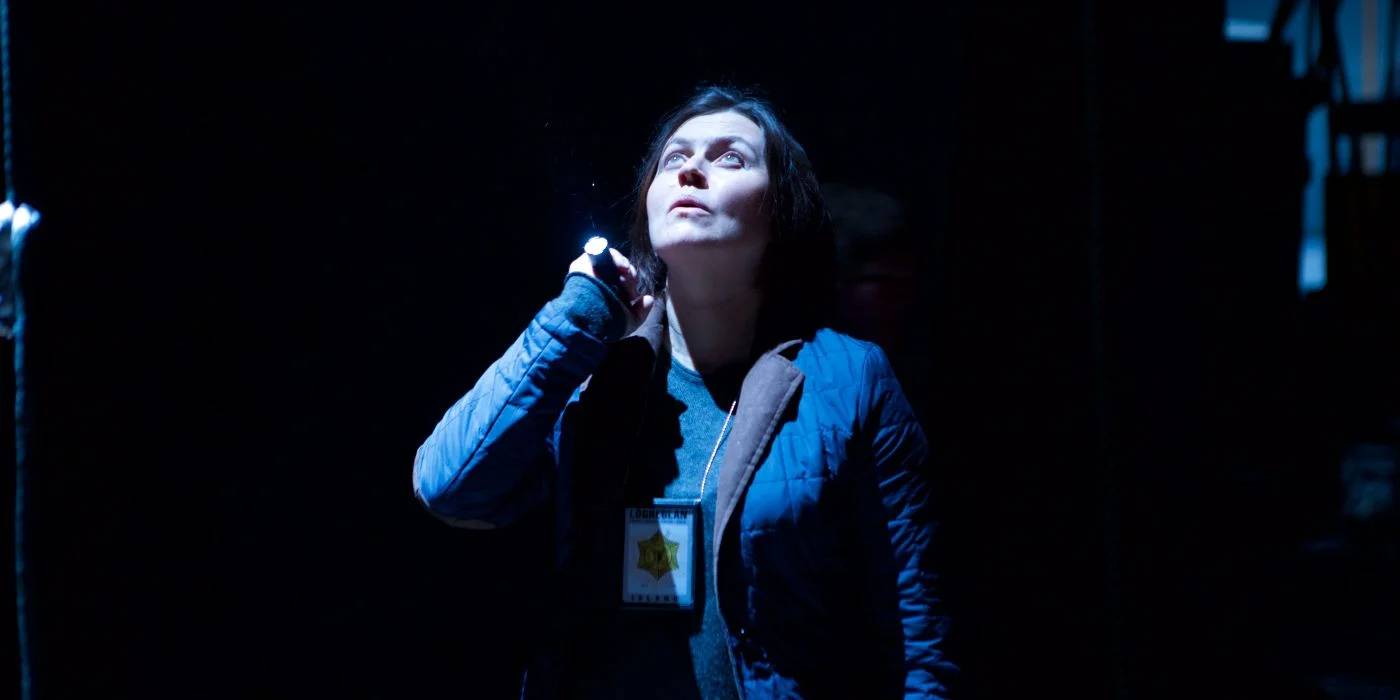 Case is a good choice if you want to learn more about Scandinavian legal drama. It's powerful, dark, and thrilling, and it could be a worthwhile experience for fans of Icelandic thrillers.
Logi Traustason (Magnus Jónsson) is a young and intelligent lawyer whose life appears to be on the decline due to his carelessness and self-destructive tendencies. However, he seeks forgiveness by finding new purposes and assisting investigator Gabriela (Steinunn lna orsteinsdóttir) in the investigation of an adolescent ballerina's death. But is salvation ever as simple as it seems? Logi realizes that there are more dark powers at work than he anticipated as events take a tragic turn. But, even if it means defying authorities, he is determined to learn the truth and redeem himself. In Icelandic, the award-winning courtroom drama was titled Réttur, which means "Right." For English-language markets, the series was renamed Case and The Court.
Criminal Minds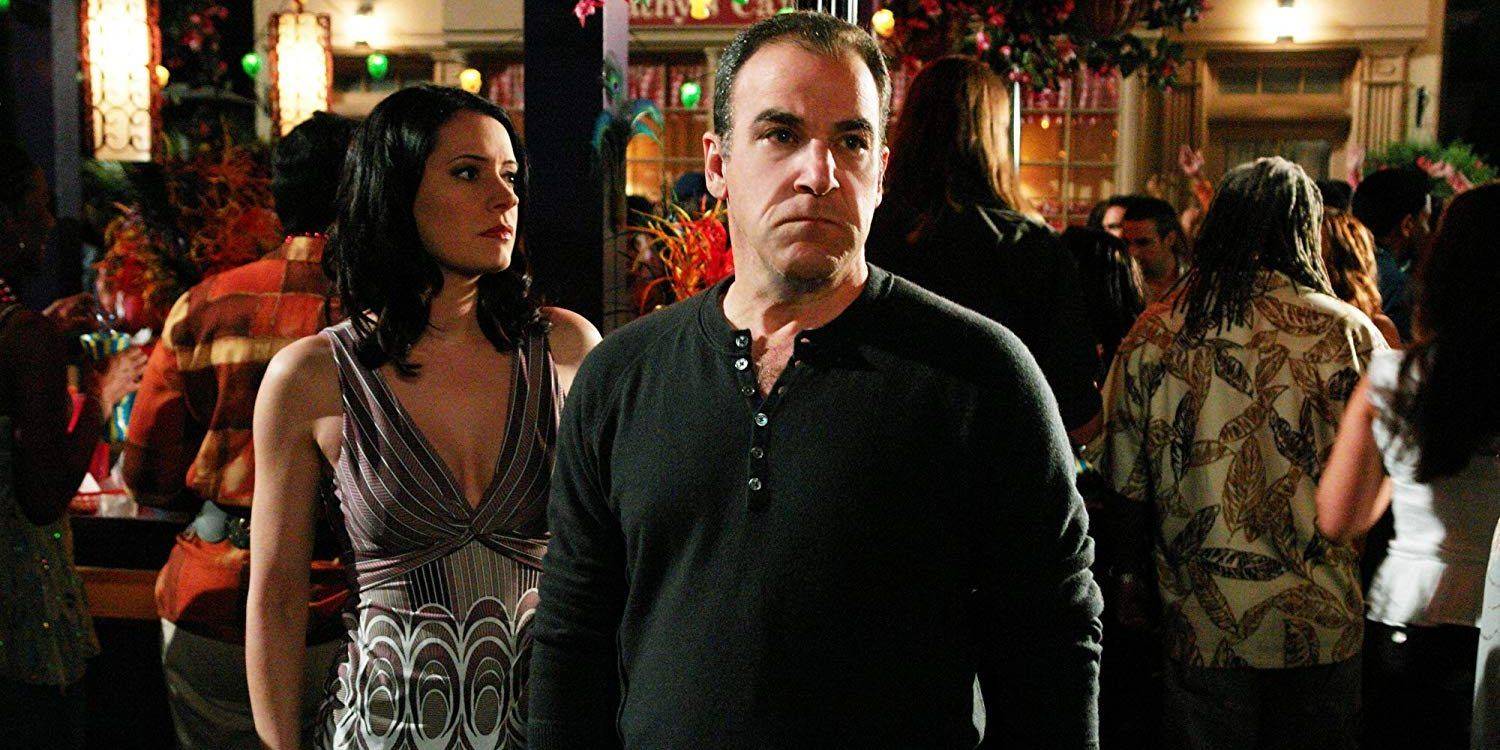 Criminal Minds is still one of television's most intriguing and deadly procedurals. The series had no shortage of serial killers for the members of the Behavioral Analysis Unit a.k.a. BAU to profile and apprehend when it concluded with Season 15, and a reboot is in the works at Paramount+. Even when the serial killers' stories didn't exactly land, the team never failed to be entertaining. The story never failed to depict the depravity that the BAU agents were forced to cope with or the toll it had on them to try to understand the minds of the worst offenders as numerous members joined and left the ranks throughout the years. Furthermore, the team that concluded the program was the best yet, making the series' premature conclusion all the more painful. That team — with JJ (A.J. Cook), Emily Prentiss (Paget Brewster), Reid (Matthew Gray Gubler), Tara Lewis (Aisha Tyler), Luke Alvez (Adam Rodriguez), Matt Simmons (Daniel Henney), and Rossi (Joe Mantegna) — felt more cohesive and worked together on a balanced level than the previous season's team, which was always heavy on Hotch and Rossi at every opportunity. Delving into criminal matters in this way added something special to the procedural format, ensuring that Criminal Minds will always be special.
House of Cards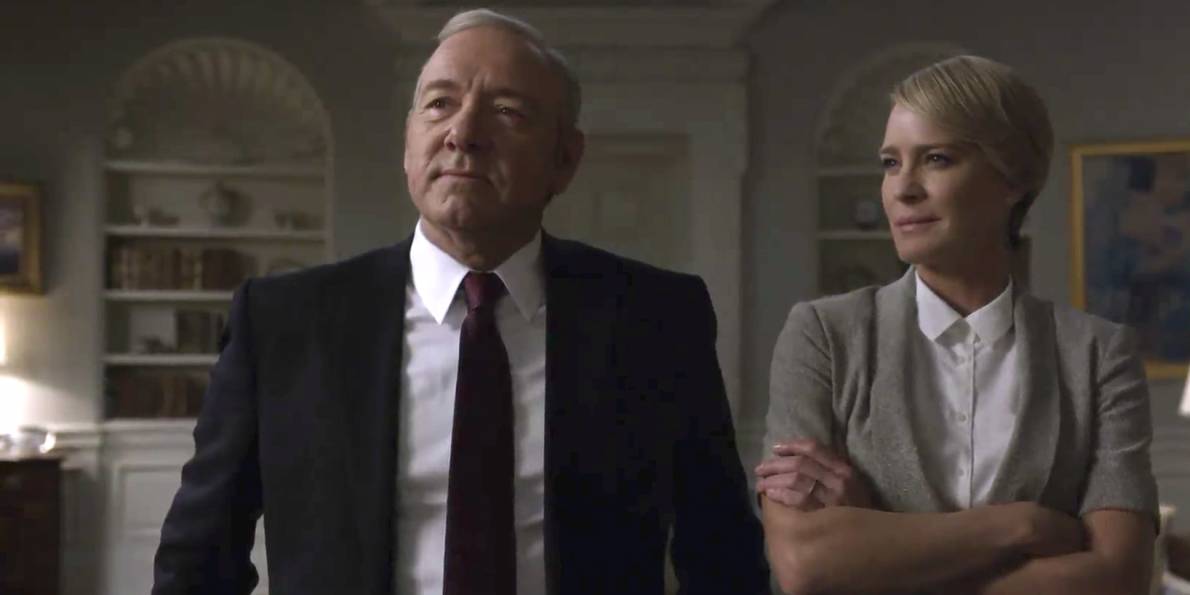 Given Kevin Spacey's offenses, you might be hesitant to watch a Kevin Spacey series right now. Spacey's role, though, should not overshadow the reality that House of Cards irrevocably revolutionized television. The first big Netflix original series set the bar in terms of production value, with David Fincher directing the first two episodes. House of Cards was the show that started the binge-watching trend. Despite the fact that the show's quality deteriorated over time, the first two seasons are among the most gripping political television ever produced. Claire Underwood, played by Robin Wright, is one of the best female characters in recent memory.
Hyena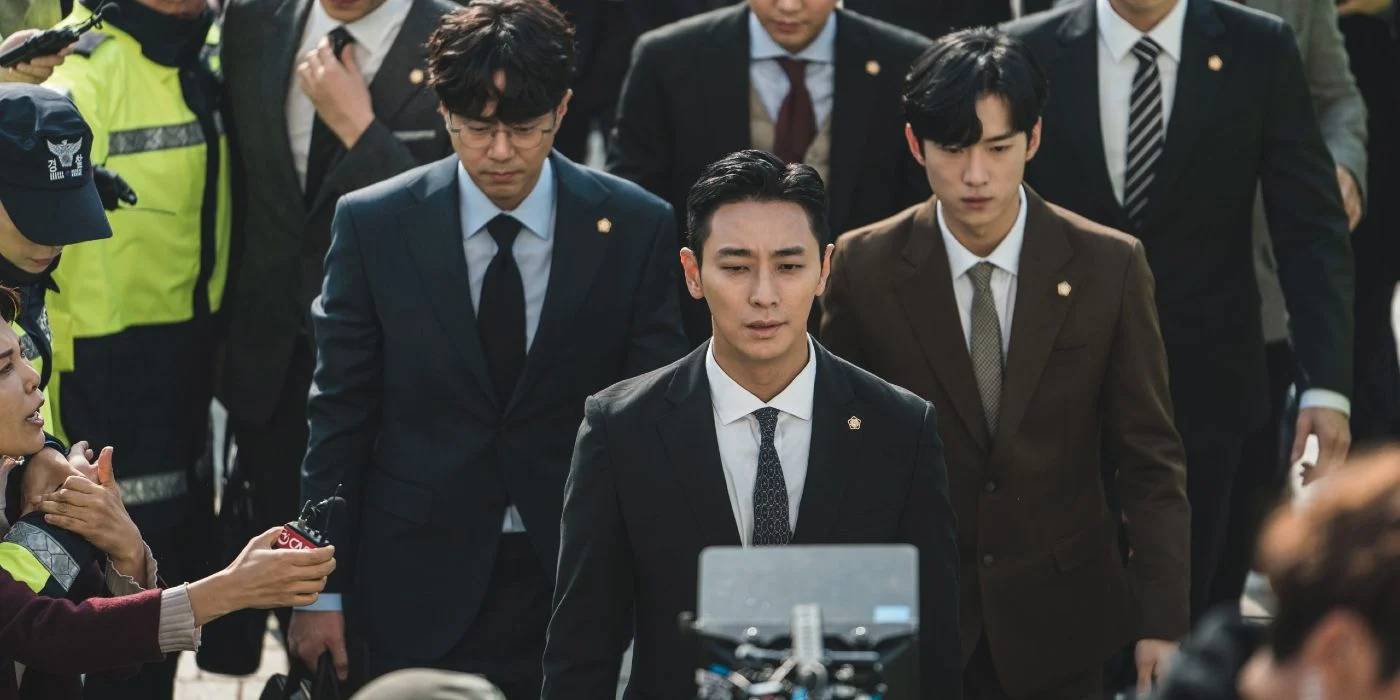 Another fascinating legal K-drama worth seeing is Hyena. It follows two ambitious competing lawyers, Jung Geum-ja (Kim Hye-soo) and Yoon Hee-Jae (Ju Ji-hoon), who work at Song & Kim, a law firm that represents South Korea's elite. Jung and Yoon are equally competitive and ambitious, but they have different legal strategies. Jung is a fearless soul that would push the borders of ethics, emotions, law, and justice to achieve his goals. Jung can take down her opponent at any time thanks to her no-holds-barred attitude, smart intelligence, and strong survival instincts. Yoon, on the other hand, is the polar opposite of Jung. He is a clever, conceited, and self-assured lawyer who believes in himself. However, he is unable to keep up with Jung's cunning and is frequently outwitted by her. Nonetheless, nothing will ever go in the way of his ambition.
As the title suggests, the series depicts the dueling lawyers' figurative animalistic mentality in order to keep their heads above water in the dog-eat-dog judicial system. There is only one season of Hyena, with 16 episodes.
Justice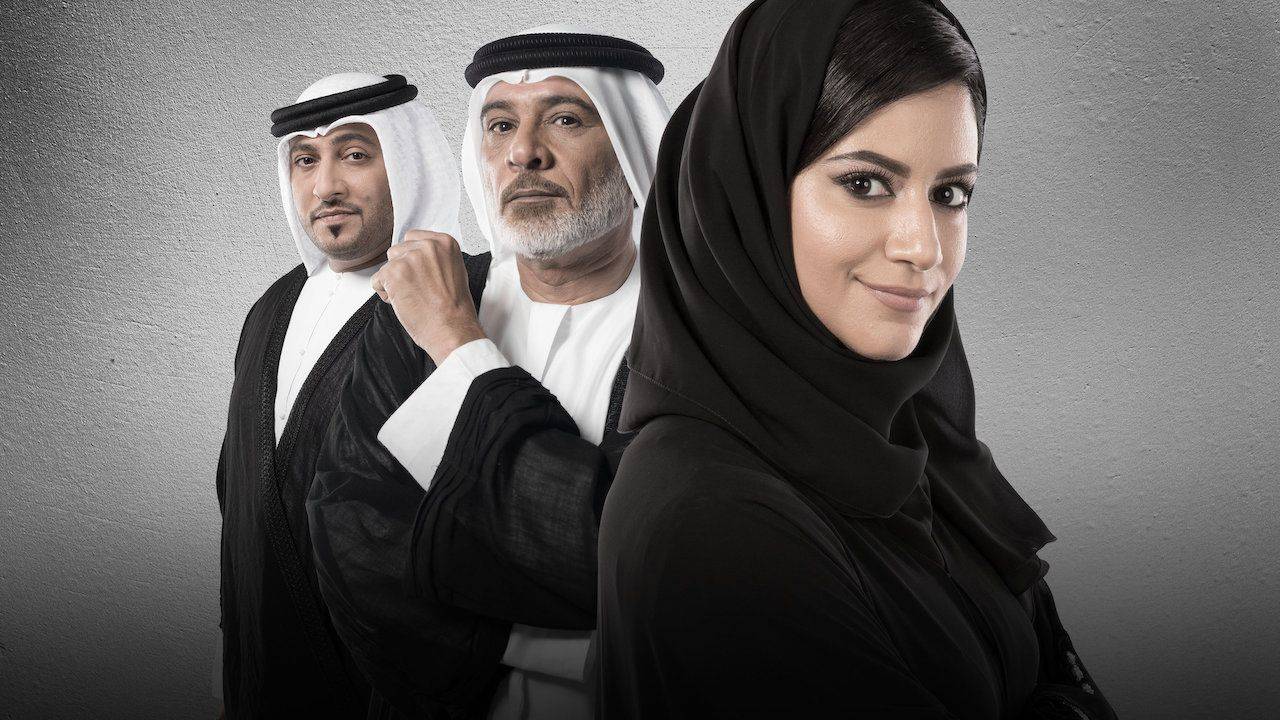 When it comes to shows from the Middle East, most people have no idea what to anticipate. So, here's something unusual from that region of the globe.
Farah (Fatima Al Taei), a young woman who studied law in the United States and returns to her hometown of Abu Dhabi, stars in the legal drama Justice. With her recently gained international degree, she wants to practice law on her own, but her father, a wealthy city attorney, has other ideas. The story covers Farah's professional and personal problems, as well as her family's complex dynamics and her fight to make it as a successful lawyer on her own.
The series was co-created by television and cinema veterans who have worked on shows and films such as Law & Order, Men in Black, and Minority Report. Justice delivers insight into the life, lifestyle, and family ties of a portion of the world that is still overlooked, despite the fact that the tale may not seem that different from normal legal dramas.
Making A Murderer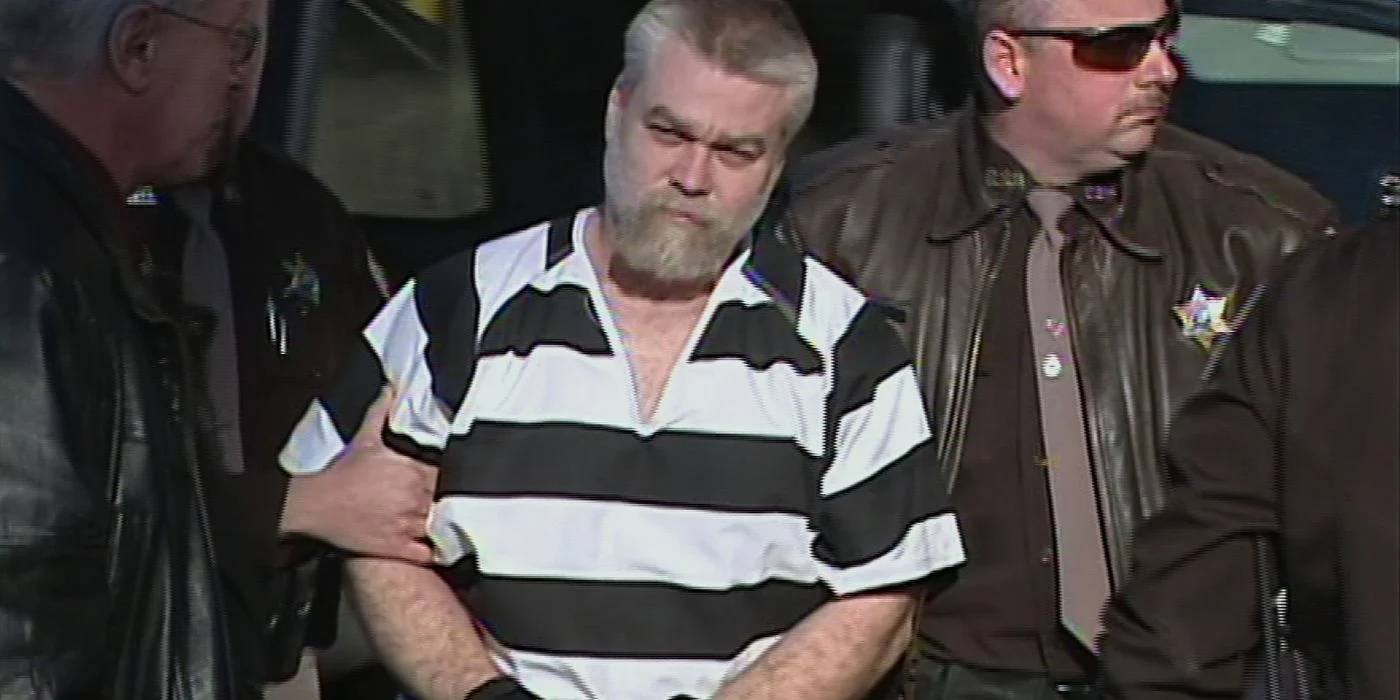 Making A Murderer is a true-crime documentary about two men, Steven Avery and Brendan Dassey, who were both wrongfully convicted of crimes they did not commit. Steven, a Wisconsin man, was convicted of sexual assault and attempted murder and sentenced to 18 years in jail. Brendan was accused with being an accomplice. The limited series depicts all of the real-life events, as well as the two men's effort to prove their innocence and fight for release.
Members of the Avery family, victims and their families, defense lawyers, judges, prosecution, private investigators, and law enforcement are all included in the 13-year docuseries. This documentary, which is split into two parts with ten episodes each, is dark, powerful, and controversial at its best.
Mindhunter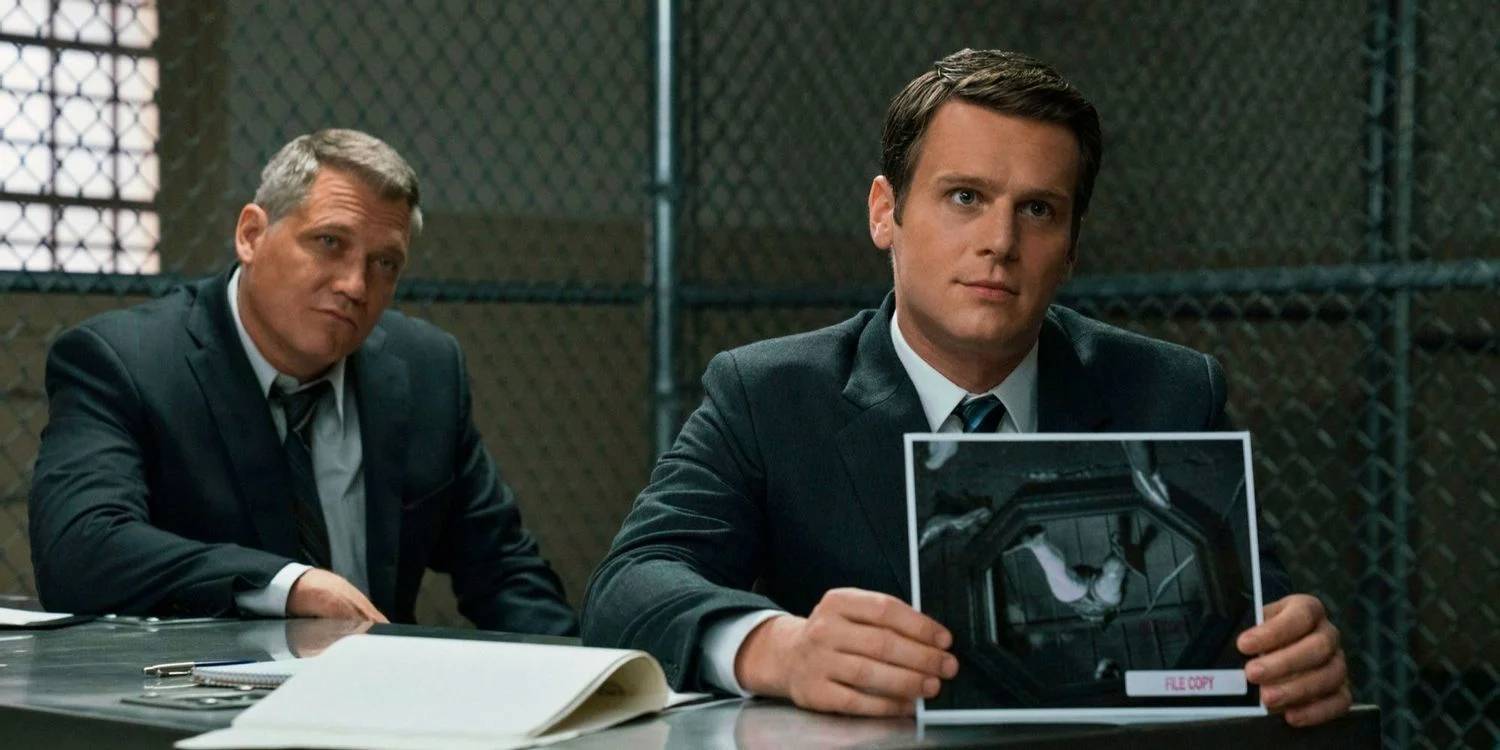 Fans of crime dramas will recognize the FBI's Behavioral Sciences Unit, which is now part of the Behavioral Analysis Unit and has appeared in a number of series. Between the late 1970s and early 1980s, a group of BSU agents were charged with investigating serial killers to solve the ever-growing number of cases that defied the standard police strategy. Mindhunter is frequently praised for the accuracy with which it portrays infamous murderers such as Ed Kemper (Cameron Britton) and Charles Manson (Damon Herriman). It goes beyond the typical procedural structure, which focuses almost exclusively on the crimes, to give its main characters time to shine and tell their own stories. It's a touching and fascinating series that leaves viewers guessing as to what will happen next, whether it's officers Ford (Groff) and Tench (McCallany) interviewing Kemper about the crimes they're presently investigating, or officer Tench's quest to figure out his silent six-year-old kid.
NCIS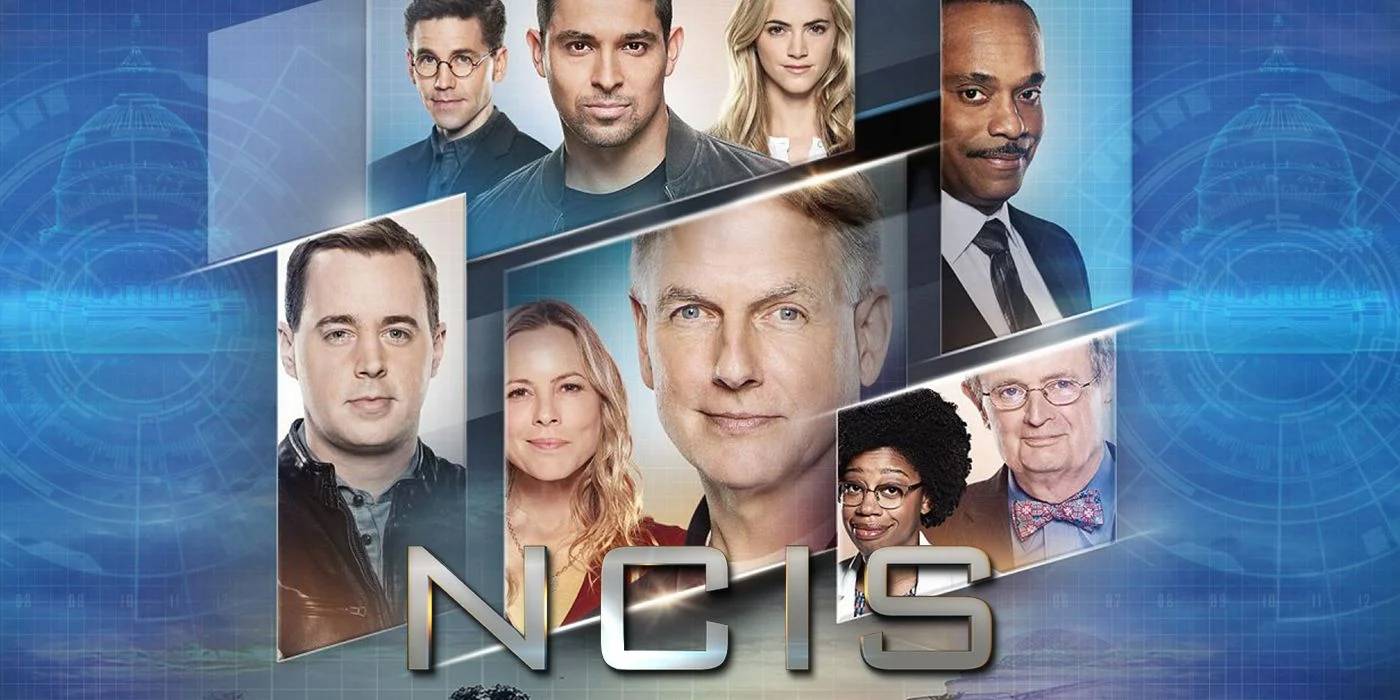 Criminal dramas and procedurals abound these days, but few survive more than a few seasons, and even fewer manage to retain the same level of excellence as NCIS, which is now in its nineteenth season. The show is a contemporary of Law & Order: Special Victims Unit and is undoubtedly the most pleasant of television's most recognized dramas, following the titular Naval Criminal Investigative Service. Despite a slew of cast changes in recent years, the show remains a primetime fixture, one of the few police procedurals left on the air that adheres to the "bad guy of the week" model established in the early 2000s. The show has spawned numerous spinoffs, including NCIS: New Orleans and the newer NCIS: Hawaii, but nothing compares to the panache of the original, which was led by the stoic and dependable Leroy Jethro Gibbs (Mark Harmon) until recently, and its clear commitment to tying up its loose ends with a smile.
The Confession Tapes

The Confession Tapes is a compelling true-crime documentary series that looks into incidents where convicts convicted of murder disclose that their confessions were pressured or even fake. Each episode delves into alternative viewpoints on a case and how the same events could have occurred under other circumstances.
Expert discussions and interviews on false confessions, criminal law, criminal psychology, and judicial proceedings are featured in the two-season limited docuseries. This show, which has received a lot of excellent feedback, may provide you the opportunity to learn about many court cases that were never brought to light by the media in the United States, or at least the truth behind such cases. The Confession Tapes premiered on Netflix in 2017 and was cancelled in 2019.
The Innocence Files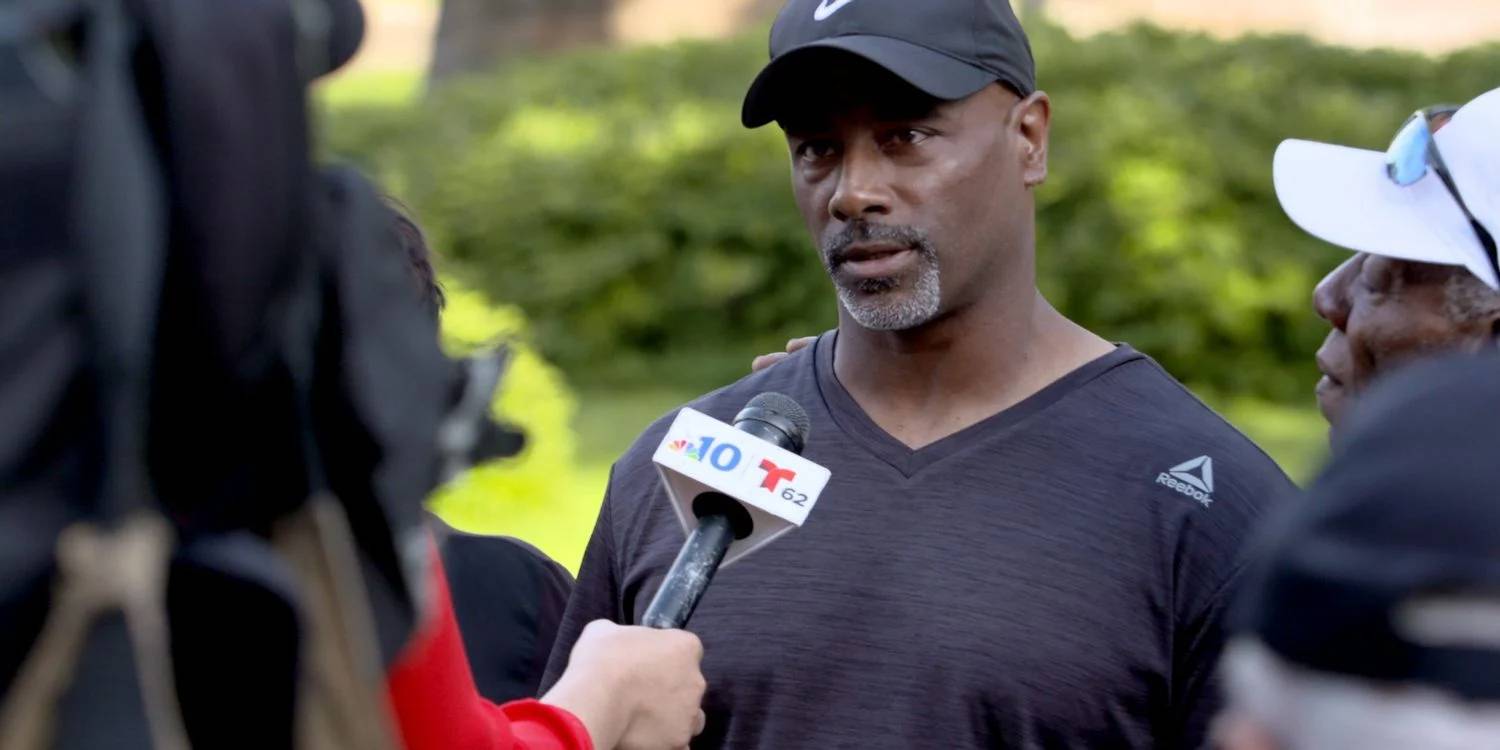 The Innocence Files examines the untold and intimate experiences of people who were unfairly convicted and how their lives, as well as their families', were affected by the judgement. The Innocence Project's work is the inspiration for the true-crime film. The project aims to exonerate and assist people who have been wrongfully accused of crimes they did not commit. The series delves into eight of the Innocence Project's revealed and overturned cases.
The Innocent Man

Are you a fan of John Grisham's books? Have you seen all (or almost all) of the films based on his books? Then you should add The Innocent Man to your reading list. The documentary series is around two heinous murders that took place in Ada, Oklahoma in the 1980s. Debra Sue "Debbie" Carter was raped and murdered by Ronald Keith Williamson, a minor league basketball player. Dennis Fritz, Ronald's friend, was also found guilty of being an accessory. While Dennis received a life sentence, Ronald received the death penalty. Further DNA evidence research 11 years later showed both of them innocent.
The Netflix original miniseries is based on the same real-life events as John Grisham's only non-fiction book The Innocent Man: Murder and Injustice in a Small Town. The series comprises interviews with the victims' families and friends, Ada residents, lawyers and prosecutors involved in the case, and journalists over the course of six episodes. It also includes interviews with Grisham himself, as well as archival tapes and images.
The Staircase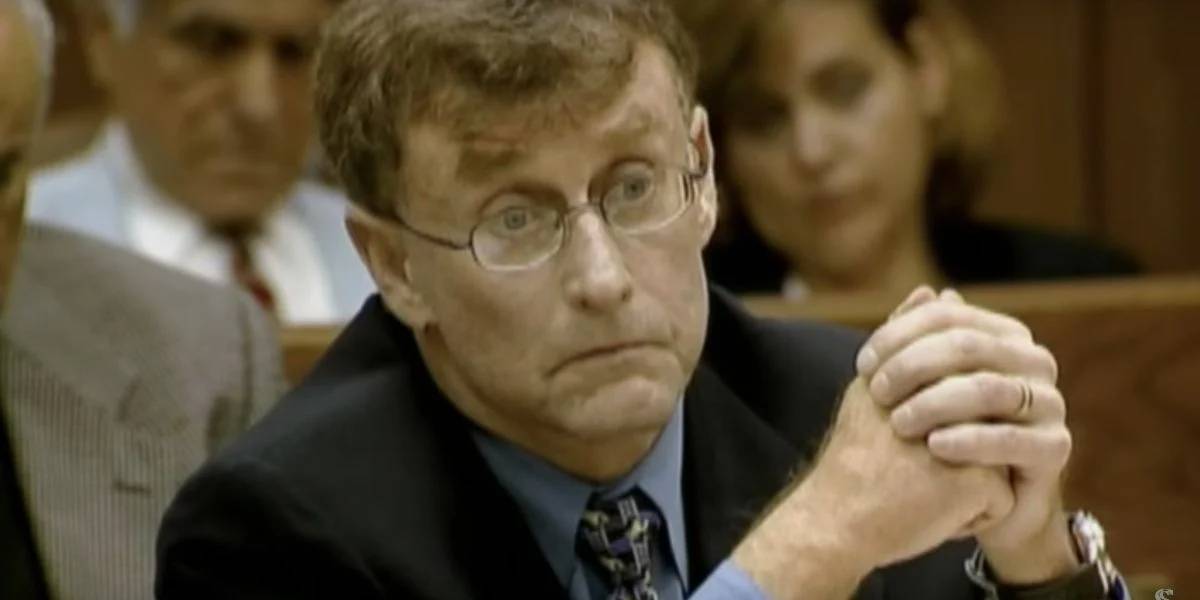 The Staircase is a French-American television drama about the prosecution of American novelist Michael Peterson (who plays himself) for the murder of his wife, Kathleen Peterson. Michael claimed his wife having an accident in 2001, but after further inquiry, he was identified as the major suspect and charged with murder. Due to false testimony, he was later given a second trial.
The Netflix original docuseries is based on true events, starting with Michael's arrest and continuing through the trial and judgement. The true-crime courtroom drama provides you an inside peek at a high-profile murder trial while also exploring the present justice system's kinks and weaknesses. The Staircase is a Peabody Award-winning documentary that spans 13 episodes and tells the story through re-enactment of the trial, interviews, archived film and images, and Michael Peterson's media connections.
The Trial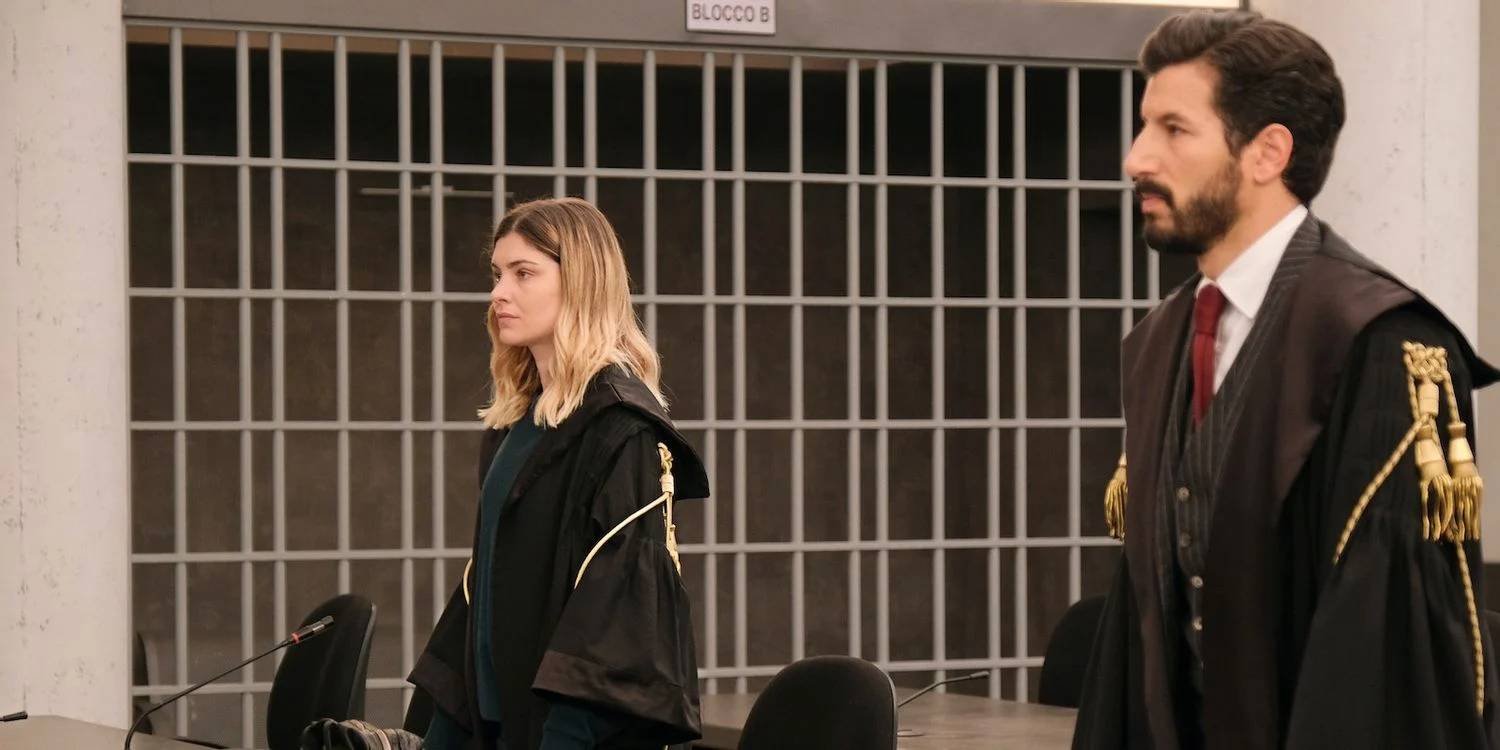 An adolescent murder victim, a public prosecutor with ties to her, a lawyer who sees this as a career-building case, and a suspect who may or may not be guilty. Isn't this a typical legal thriller? The Trial, however, is more than meets the eye. The legal thriller series, titled Il Processo in Italian, follows the following protagonists as they investigate the murder of a teenage girl. It shows how this one occurrence affects everyone involved's lives as they search for the truth, wait for the verdict, and walk on eggshells in the meantime.
The eight-part series contains intense courtroom drama based on a classic whodunit premise, introducing viewers to the Italian legal system. At the same time, the series keeps you fascinated throughout with its engaging plot and compelling storytelling. The people who address the lesser cultural and legal issues that affect everyone provide dimension to the story. The Trial is a must-see for everyone looking for something classic in the legal field told in a unique way.
The Trials of Gabriel Fernandez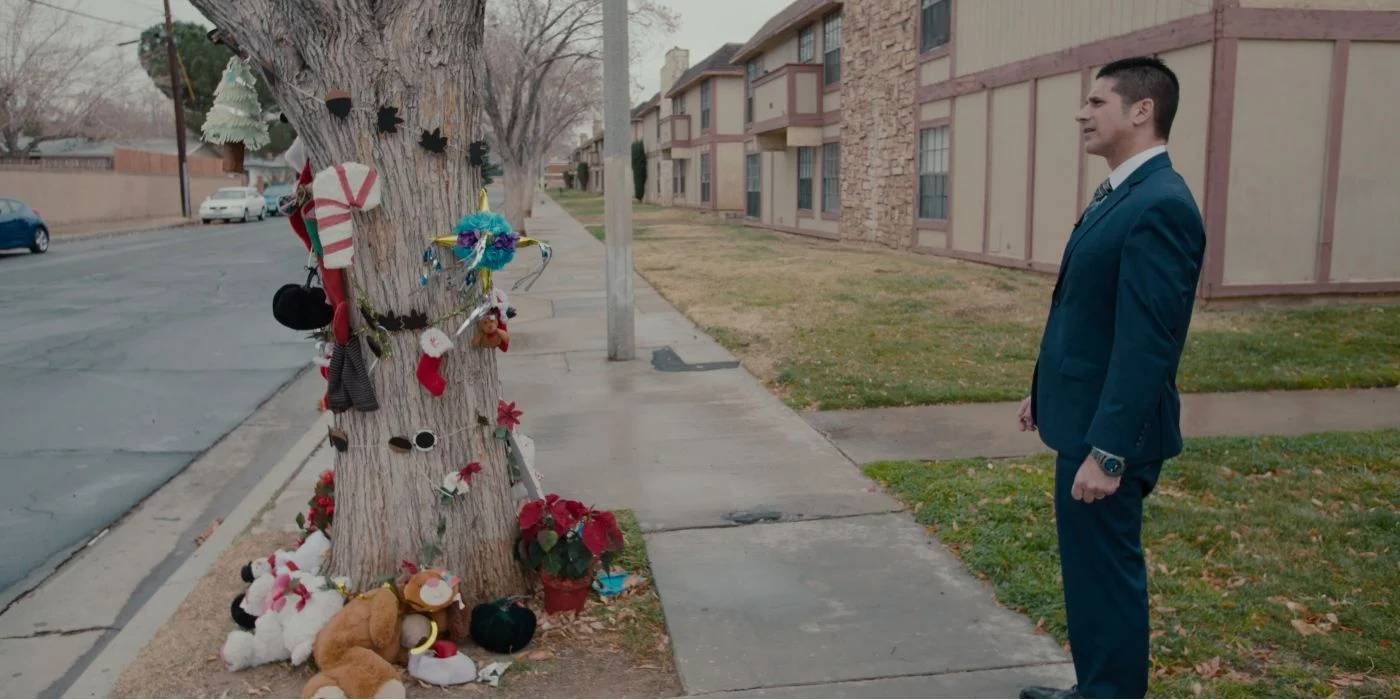 The Trials of Gabriel Fernandez is a true-crime documentary about the murder of Gabriel Fernandez, an eight-year-old boy. The six-part miniseries is based on the true story of Gabriel, a little child from Palmdale, California, who was mistreated and tortured for months before succumbing to his injuries. His mother, Pearl Fernandez, and her lover, Isauro Aguirre, were charged with and convicted of a slew of offenses, including first-degree murder with torture.
Interviews with a few Los Angeles Times journalists, the trial attorneys Jon Hatami and Scott Andrew Yang, and LA County District Attorney Jackie Lacey, among other people involved in the case, are included in the docuseries. The Trials of Gabriel Fernandez has received critical appreciation for bringing such a tragic occurrence to light, despite its frightening nature.
The Twelve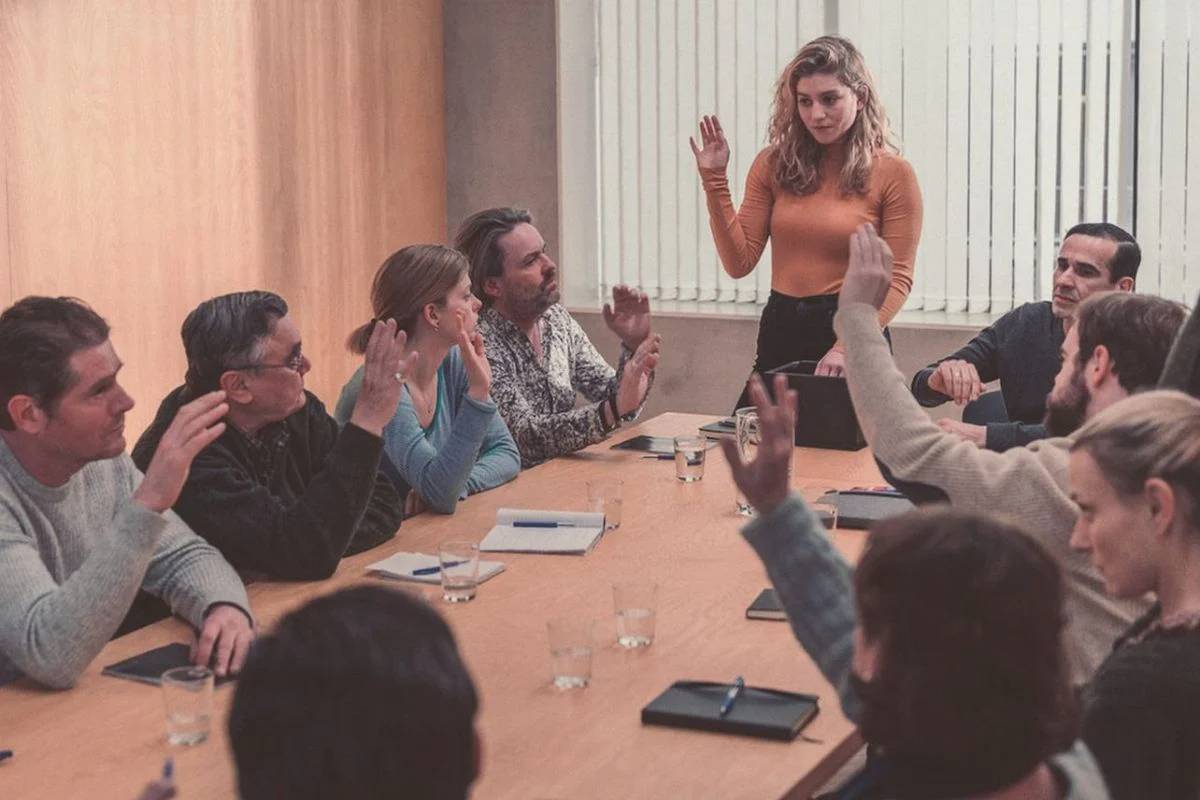 Have you ever considered how a jury would view a legal proceeding? Now is your opportunity to find out.
The Twelve (original title De Twaalf) is a Flemish-language television series about a murder case in which 12 ordinary persons are summoned to serve as jurors to decide the destiny of a lady suspected of murdering her closest friend and her own daughter. The courtroom is explored via the eyes of these 12 jurors in this legal drama-thriller. However, their verdict in the court case is not the only thing that matters or is at risk.
In most courtroom dramas, the jury is portrayed as a mute presence in the background. But wouldn't it be fascinating to learn more about them, their life, and their thoughts? After all, the accused's fate is in their own hands. As a result, The Twelve provides you with a whole new perspective, one that you would not have expected. The first season, which consists of ten episodes, depicts each juror's character arcs and journeys, as well as how their experiences shape their opinions and how they see each piece of evidence.
Tokyo Trial

If you enjoy history, courtroom drama, or true crime, this is a show that will keep you riveted to the screen the entire time. The four-part historical judicial drama is based on the real-life events of the International Military Tribunal for the Far East (also known as the Tokyo War Crime Tribunal), which was established after World War II to try war criminals from the Japanese Empire.
The plot of Tokyo Trial revolves around 11 Allied Forces judges who are assigned to convict 28 Japanese officials and political figures, including Prime Ministers, Foreign Ministers, and military leaders, for waging a cruel war against China and perpetrating numerous atrocities during WWII. The series delves into the interactions between the judges and their approaches to the suspects, culminating in a two-and-a-half-year judgement that alters the fate of both Japan and Asia as a whole. Tokyo Trial received positive reviews from reviewers and was nominated for an Emmy Award in 2017.
Trial 4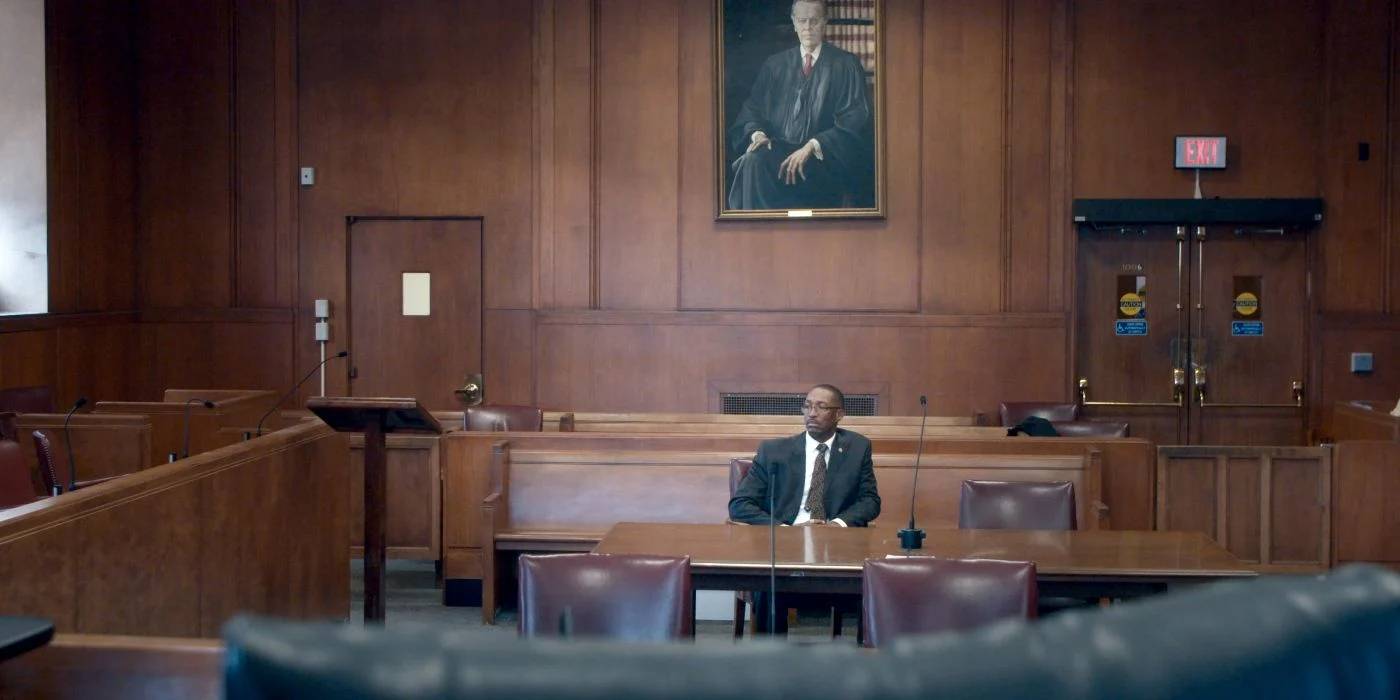 Trial 4 is a true-crime documentary based on the true tale of Sean K. Ellis, who was falsely convicted of the 1993 murder of a Boston Police investigator. Sean K. Ellis (played by himself) is on trial for the assassination of police officer John J. Mulligan. Through his encounters with Ellis, various policemen from the Boston Police Department, and Ellis's attorney Rosemary Scapicchio, director and creator Remy Burkel narrates the events. The series delves into the history of the case and Ellis' 22-year and four-trial journey to exoneration through interviews, archival material, and animated scenarios.
A gripping narrative of corruption, legal loopholes, and a young man's tenacity to fight for his freedom is well worth eight hours of your time. There are eight episodes of the Netflix original mini-series. So don't forget about it!
Trial by Media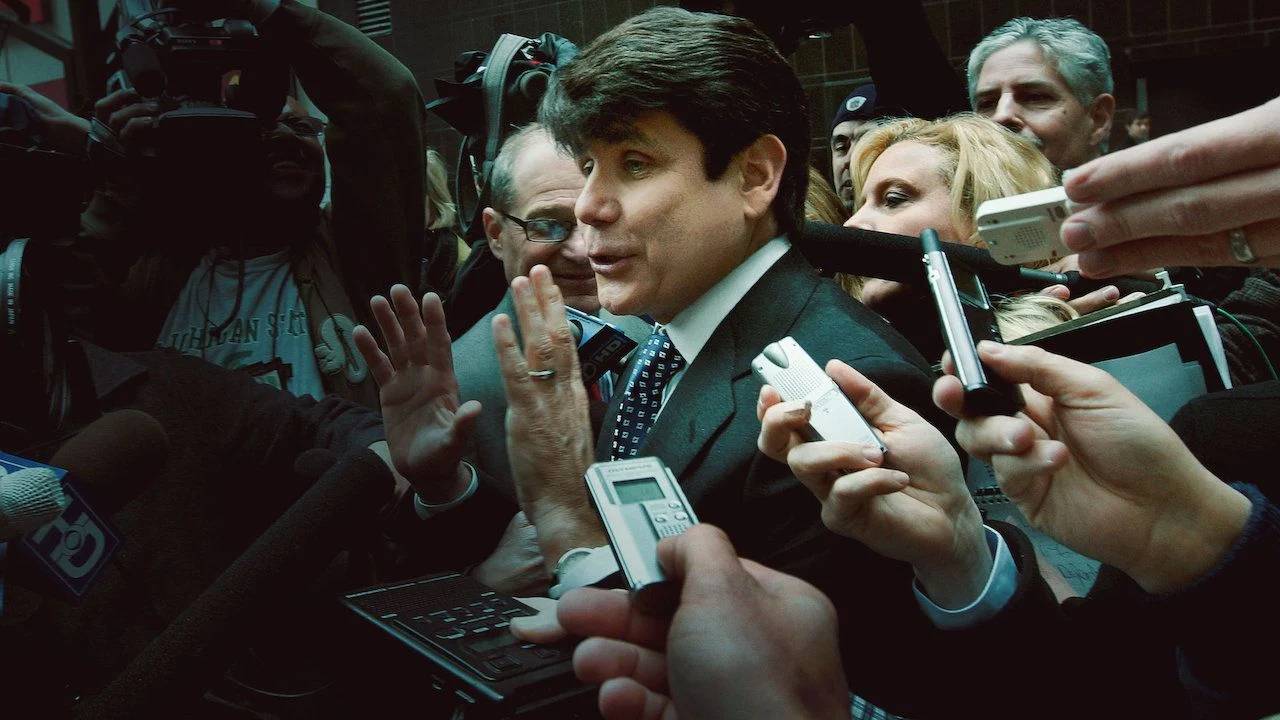 It is widely acknowledged that media is a powerful social weapon, possibly the most powerful. This show is proof of it. Trial by Media is a true-crime documentary series that analyzes how the mainstream media influenced the outcomes of some of the most high-profile court cases in modern history.
This Netflix original series is based on real-life legal dramas that occurred between 1980 and 2000. All of these instances were influenced in some way by media coverage, which ultimately determined the destiny of both defendants and plaintiffs. The docuseries explores the incidents and how the court came to its decisions using interviews, real film, news archives, and stills.
Unbelievable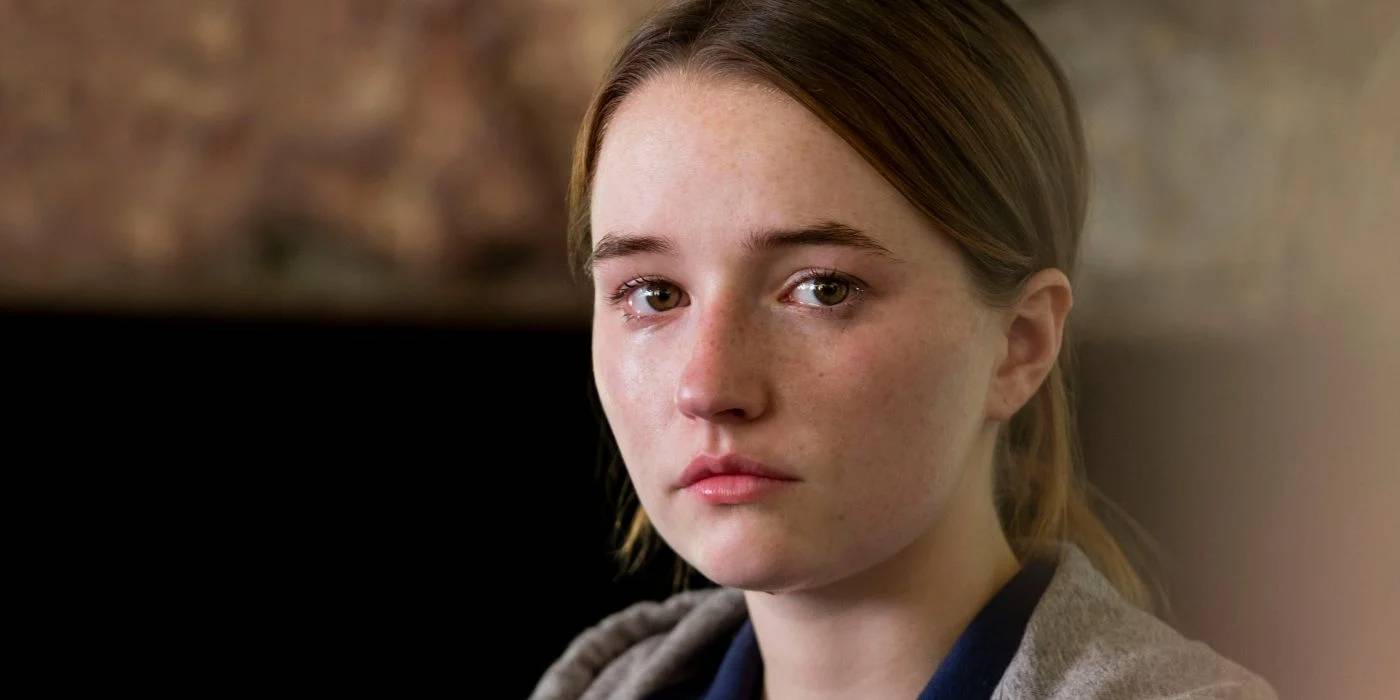 Even the best law enforcement officers may make terrible blunders. Unbelievable repeatedly demonstrates this. Marie Adler, an 18-year-old girl, claims to have been raped by a disguised attacker who broke into her home. Rather than receiving justice, she is accused of lying and victimized by police who believe she is making false accusations. As a result, she retracts her previous assertion. Two female detectives eventually decide to follow all of the evidence and unearth the truth in order to bring Marie justice.
The Netflix original miniseries is based on T. Christian Miller and Ken Armstrong's Pulitzer Prize-winning news story from 2015 and their book A False Report. Over the course of eight episodes, the show focuses on Marie and her interactions with the police, courts, judges, and jury. The award-winning series gained many wonderful reviews and critical accolades.
When They See Us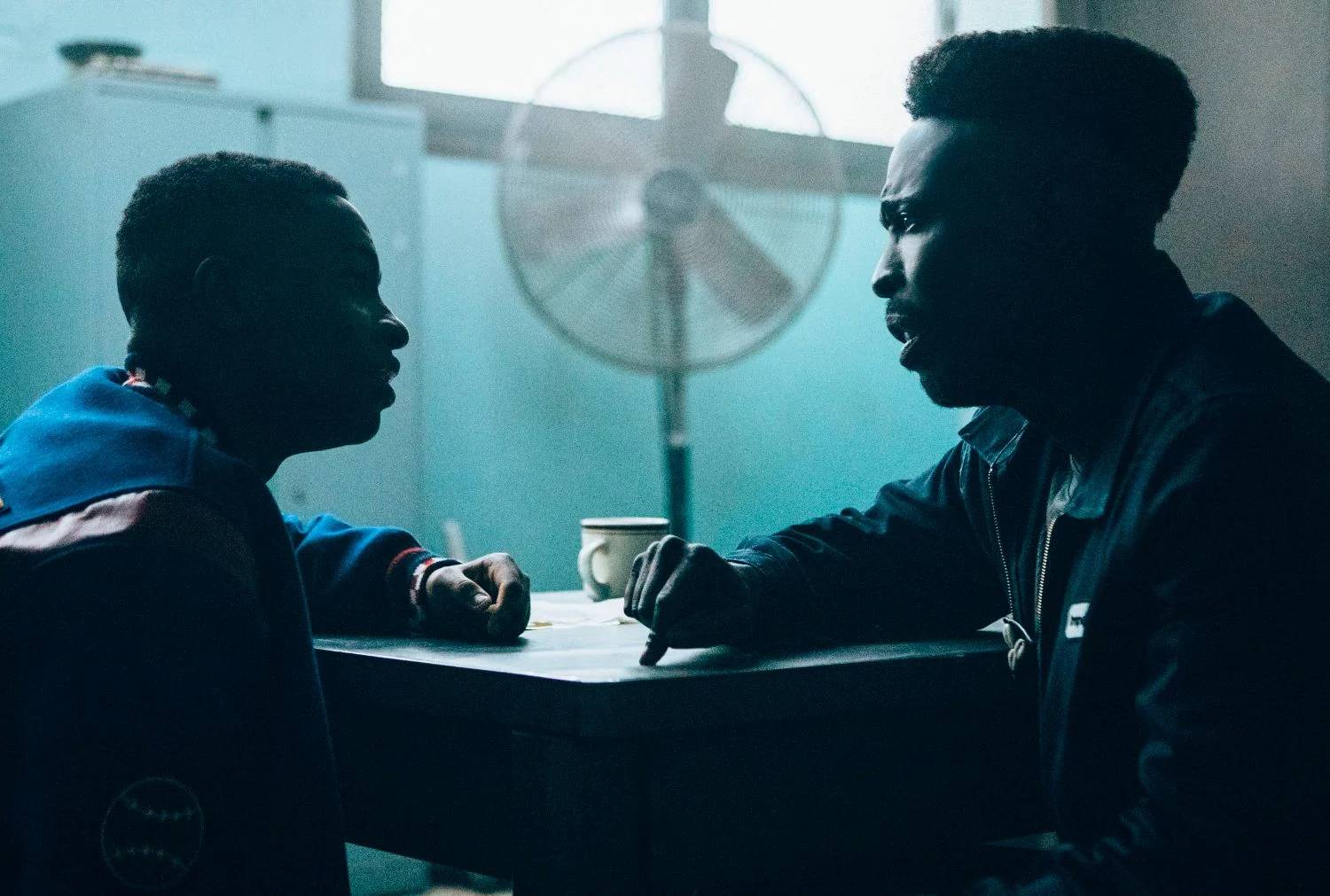 A tale can feel so vital that it must be told and heard, even if it is heartbreaking. That's the plot of When They See Us. Kevin Richardson (Asante Blackk), Antron McCray (Caleel Harris), Yusef Salaam (Ethan Herisse), Korey Wise (Jharrel Jerome), and Raymond Santana (Marquis Rodriguez) are five teenagers from Harlem who are wrongly accused of a savage assault on a jogger in Central Park. The limited series chronicles the true story of these five individuals from their arrest by the police through their lengthy legal trial.
The limited series is based on events that occurred in Central Park in New York City in 1989. The show chronicles the events and experiences of these adolescent boys while also highlighting the legal system's prejudices.
When They See Us was released to significant critical acclaim and was nominated for a slew of prizes, including a Peabody Award and an Emmy Award. This is a show you don't want to miss, with an ensemble cast, a vital social topic, and good reviews.