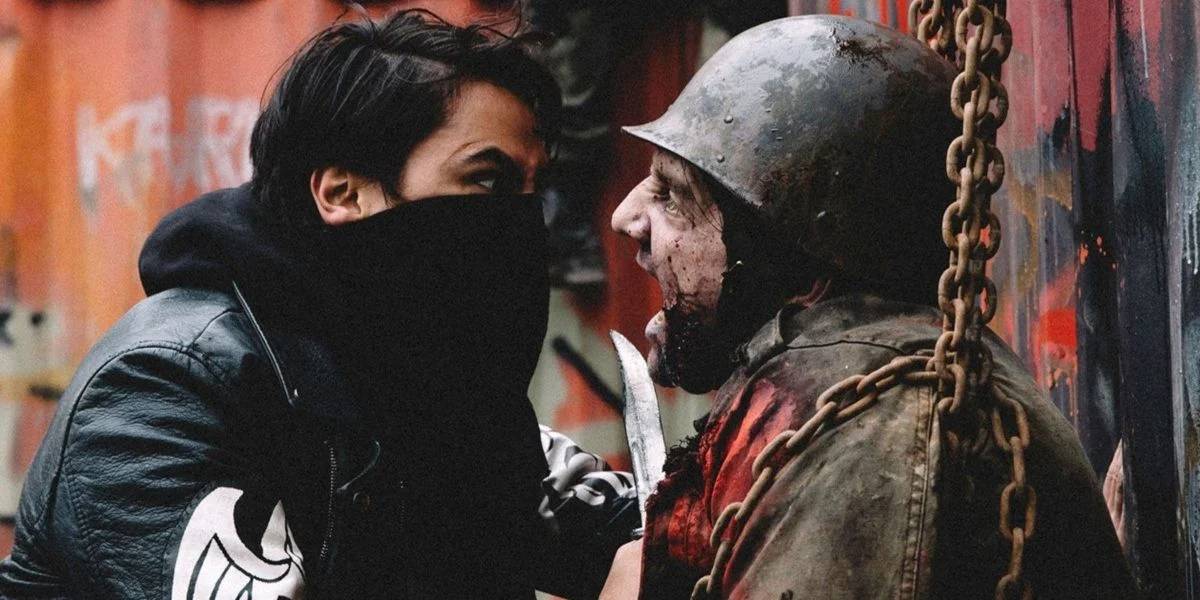 30 Best Movies On Shudder Worth Buying The Subscription For
The evil horror gods have bestowed Shudder upon us. Shudder is a well-stocked collection of scary stories that span decades and genres, where once aficionados of the ghoulish and ghastly had to trade tapes with fellow horror-lovers. The timeless masterpieces. Slashers. Houses with ghosts. Characteristics of creatures. Possession by demons. Shudder has it all, and the only difficulty with having such a vast, genre-specific selection to choose from is that…you actually have to choose what to watch at some point.
We've compiled a list of the finest movies on Shudder right now to assist you in finding the perfect scare for your evening. This list will be updated when new movies are added to and withdrawn from their library.
Bliss (2019)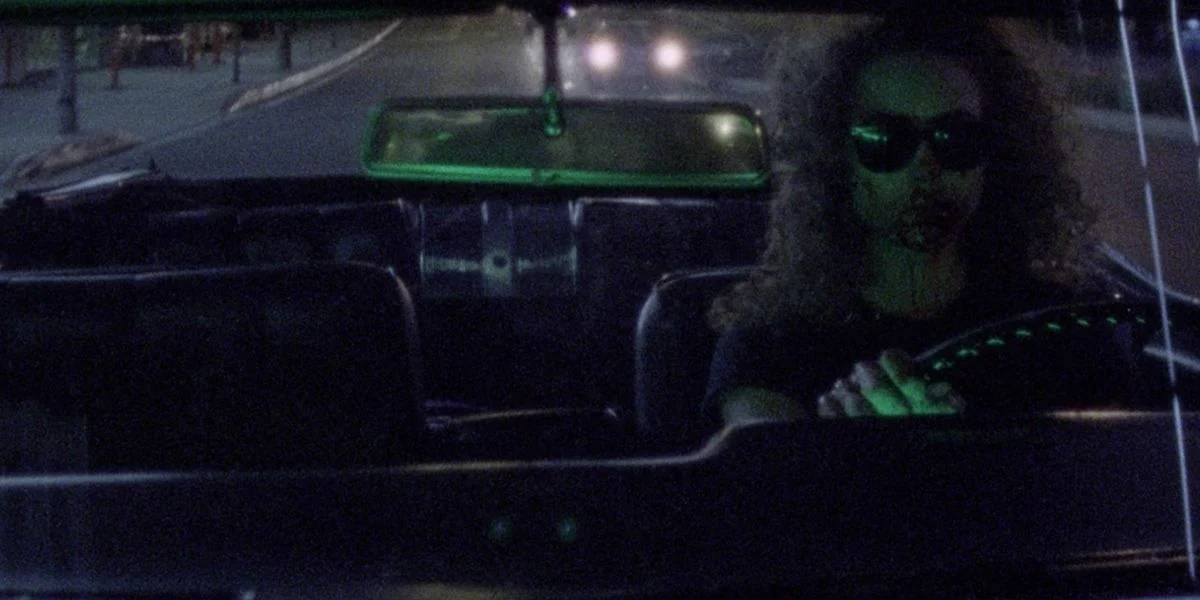 I'd recommend Bliss to anyone who wants to trip absolute balls from the comfort of their own home. With good reason, writer/director Joe Begos' neon-drenched vampire freak-out comes with a (very intelligent!) seizure warning; it's a 90-minute balls-out bloody frenzy of punk rock and practical effects spanning the Los Angeles underground. Dora Madison stars as Dezzy, a self-destructive painter in the midst of a creative slump who becomes obsessed with drugs and blood, both of which throw her into psychotic blackouts. Madison is a marvel in this scene, giving it her all in a completely devoted, ultra-physical performance. When I first saw Bliss, I compared it to "if Nicolas Cage from Vampire's Kiss and Nicolas Cage from Mandy had a baby Plus that baby was highly addicted to cocaine." I stand by my statement. This film delivers an almost unjust amount of sass.
Blood Quantum (2019)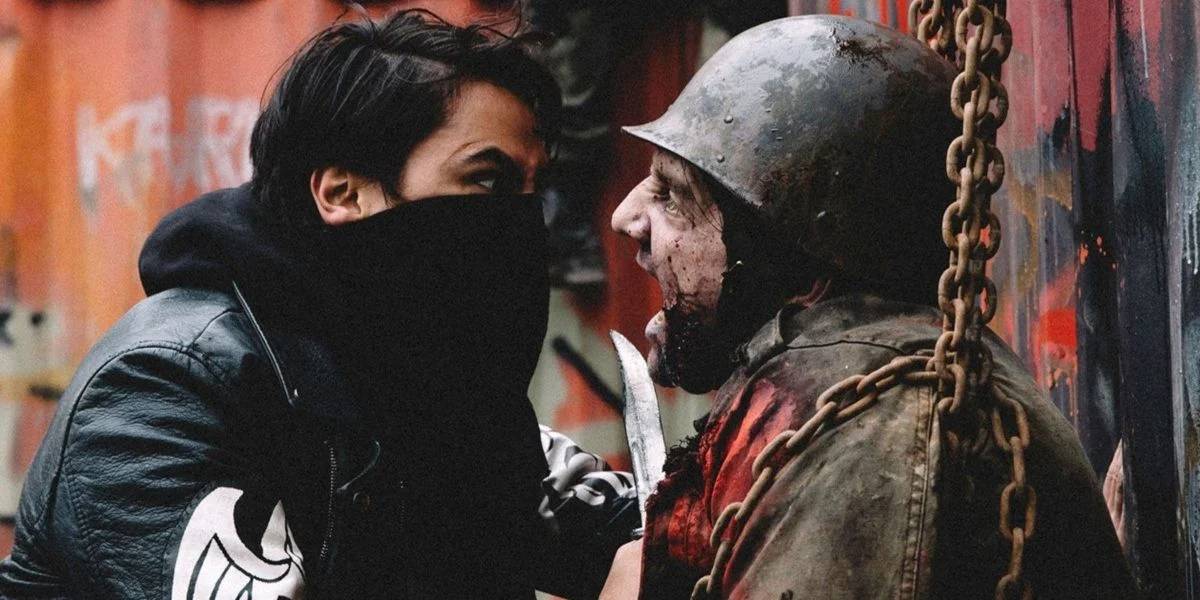 We've reached a stage where finding a new perspective on zombies, the least original monster in horror history, is nearly impossible. Director Jeff Barnaby has accomplished quite a feat with Blood Quantum, a mind-numbing thriller set among the Mi'gmaq tribe in Northern Quebec. This film begins with zombie fish, so Barnaby is clearly having a good time. Zombies are an unexpectedly ideal outlet for discussing social issues, as pioneered by the GOAT George Romero. When you're seeing indigenous people fight off armies of white invaders hungry for their flesh, it's difficult not to feel that heat. A visually stunning film that gives the undead fresh life. Mancuso, Vinnie
Cannibal Holocaust (1980)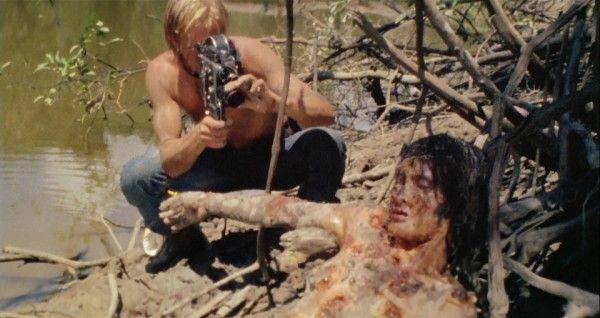 Many consider it to be one of the most frightening films of all time, and it is not for the faint of heart. Cannibal Holocaust is the first true "found footage" film, following a group of researchers into the Amazon in pursuit of a documentary crew that has gone missing. Instead, they discover their videotape, which is considerably worse than anyone could have predicted. The documentary crew is not only devoured by the titular cannibals, but they also stage many of their setpieces, demonstrating that they are actual "savages." Expect real animal fatalities as well as depictions of rape and torture. Director Ruggero Deodato was jailed for filming a snuff film because the film was so horrific. In order to prove his innocence, he had to present his actors in court.
Color Out of Space (2019)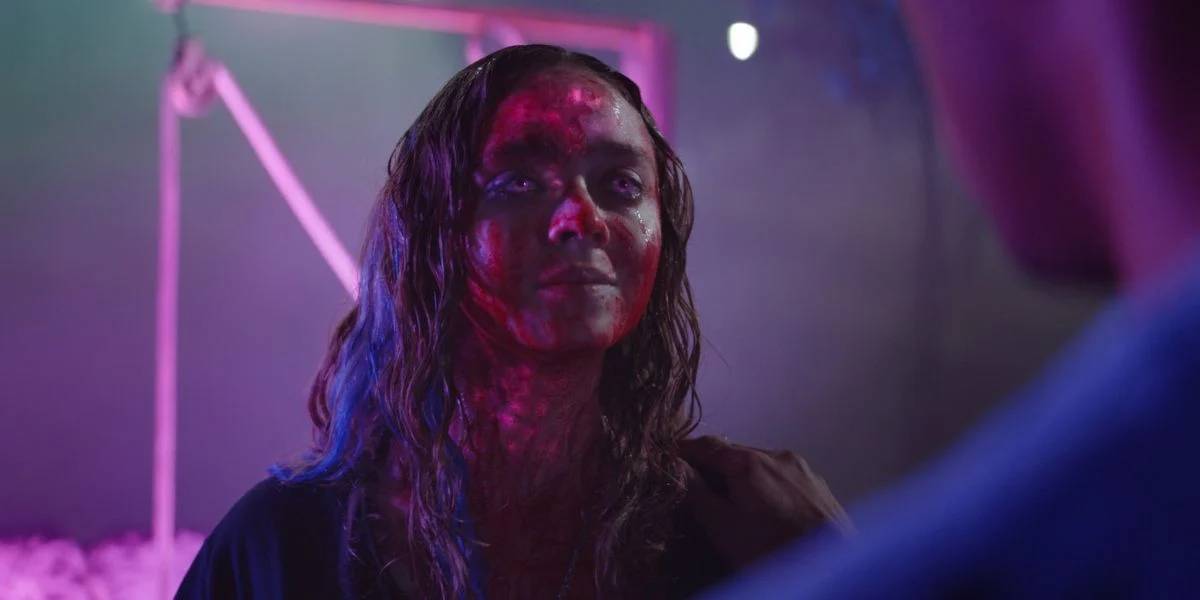 Looking for a relaxing, slow-burning timepiece? My friend, look elsewhere. Looking to lose your mind completely? Allow me to introduce Color Out of Space to you. Color Out of Space is a madman director Richard Stanley adaptation of an H.P. Lovecraft story that follows the Garnder family—father Nathan (Nicolas Cage), mother Theresa (Joely Richardson), daughter Lavinia (Madeleine Arthur), son Benny (Brendan Mayer), and youngest Jack (Julian Hilliard)—as they live on their completely normal alpaca farm when a glowing orb crashes onto their lawn from the cosmos. The Gardners' minds and bodies are both transformed by the ball of light, leading to a technicolored spiral into lunacy. Stay for the truly unsettling body horror with shades of The Thing and Society. Come for a great late-era Nicolas Cage freakout that echoes Vampire's Kiss. In the nausea genre, this is high praise indeed.
Deep Red (1975)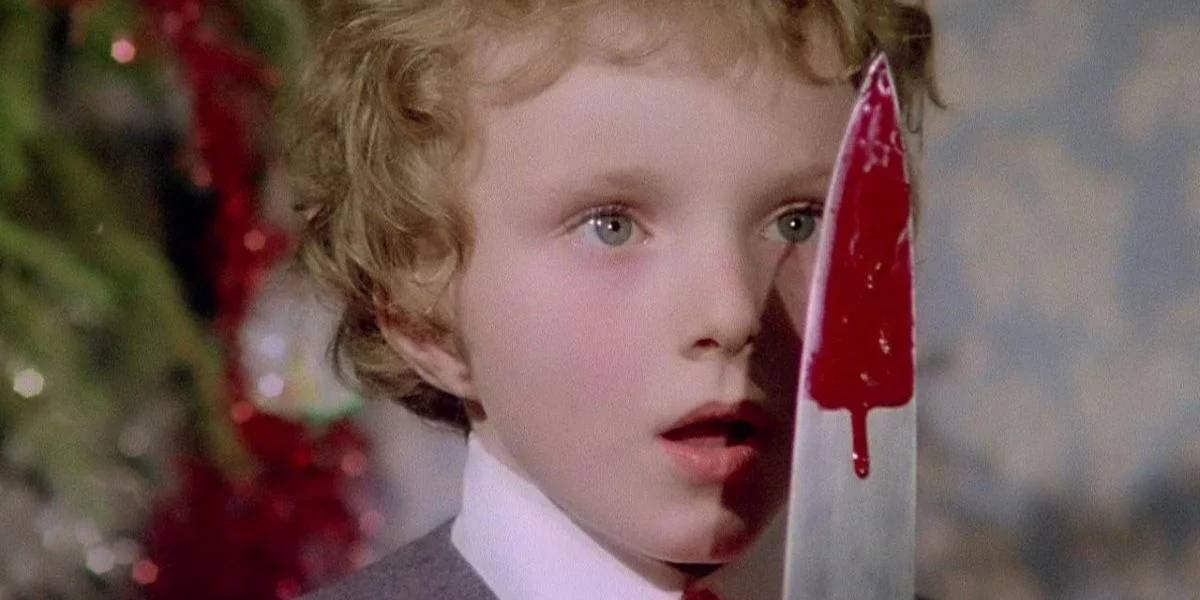 You're missing out on possibly the slickest slasher of all time: Deep Red, if you only know Italian horror maestro Dario Argento from his witchy story Suspiria. When a pianist (David Hemmings) witnesses the death of a clairvoyant (Macha Meril) who had earlier that night identified the maniac, he is lured into the cruel game of a serial killer. Deep Red is one of the best examples of on-screen dread that just looked nice, thanks to Argento's ability to make lunacy look beautiful. (Quentin Tarantino owes a huge debt to Deep Red and other films like it.) Deep Red accelerates to a truly frightening twist thanks to creative camerawork, a pulse-pounding song by prog-rockers Goblin, and buckets upon buckets of bright red blood. Keep a look out for the terrifying ventriloquist dummy scare, which may have inspired the entire Saw franchise.
Elvira: Mistress of the Dark (1988)

Elvira: Mistress of the Dark's arrival on Shudder will hopefully introduce a new generation to a B-movie star. Elvira (Cassandra Peterson), a TV horror hostess, quits her job in LA and travels to small-town Massachusetts to claim the mansion bequeathed by her late great-aunt Morgana (Tress MacNeille). Unfortunately, the uptight citizens of Fallwell are merely scandalized by the arrival of a woman who enjoys horror films, deep necklines, and double entendres in equal measure, leading to a full-fledged witch hunt. Elvira: Mistress of the Dark is about as must viewing as it gets, being gloriously campy, purposefully schlocky, and punk rock at its core.
Ginger Snaps (2000)

Outside of horror circles, John Fawcett's take on the werewolf mythos should be counted among the modern monster classics, and easily one of the best werewolf films, yet it's all too often overlooked. Ginger Snaps is a lycanthropic coming-of-age novel about two death-obsessed, co-dependent sisters who are gradually pulled apart when the older girl begins to shift following a werewolf attack. Ginger Snaps was an early adopter of the 21st-century trend of addressing female puberty through monster transformation (see also: Teeth, Wildling, Revenge, and many others), and it does so effectively, but it's also a genuinely well-made horror picture. The effects are spot-on, the characters are relatable and sympathetic (even the cruel girl in high school, the neighborhood drug dealer, and the lusty adolescent male) and the actors are all fully invested in their pulpy parts. Ginger Snaps cleverly twists a number of themes, including sexuality, sisterhood, loneliness, outsider pride, and the yearning to belong, and in doing so, it breathes new life into one of horror's oldest genres.
Haunt (2019)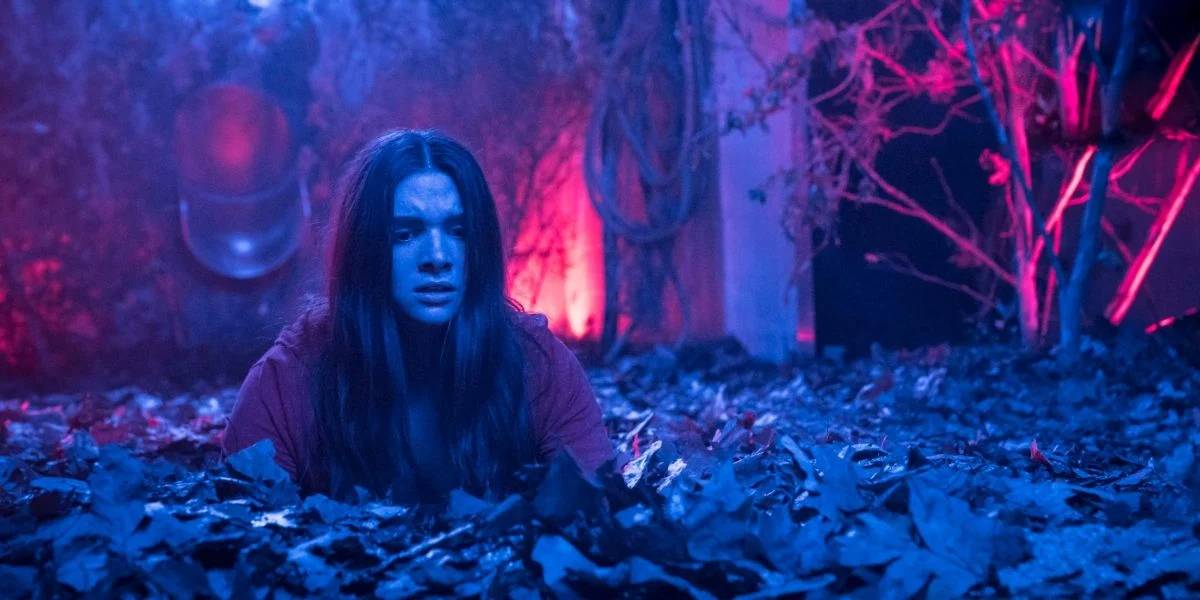 When a large neon sign leading you to a "haunted house" suddenly sparks up on a dark backwoods road on Halloween Night—or any night, for that matter—do not follow that sign. Without horror movie logic, we wouldn't have lean, mean terrors like Haunt, a gory good time perfect for any get-together with horror-loving friends. On Halloween, six friends find themselves inside a "extreme" haunted house attraction, where the scares become genuine and the masked personnel show faces considerably uglier than the ones they're wearing. Scott Beck and Bryan Woods deploy the same sparse, tension-filled cast as in A Quiet Place, and the result is a brutal stunner.
Hell House, LLC (2015)

Although found footage has a poor rep, a well-crafted entry might make you shiver more than the camera. Exhibit A: Stephen Cognetti's Hell House, LLC, a brilliantly creative little horrorshow written and directed by him. The film is a spoof documentary about a terrifying incident that occurred inside a Halloween haunted house maze in rural Rockland County, New York. The film then reverses the timeline, revealing how an optimistic group of young haunted house creators moved their work to the abandoned Abbadon Hotel, where the scares they're conjuring up pale in comparison to the strange phenomena that occurs after work hours. Hell House, LLC isn't without jump scares—the ones it does utilize carry a punch—but it doesn't rely on them, instead evoking the kind of dread that can only come from knowing these folks are doomed from the beginning. Don't stare at the clown in the corner too long.
Horror Noire: A History of Black Horror (2019)

Director Xavier Burgin beautifully explores this truth in Shudder's documentary Horror Noire: A History of Black Horror. Black storytellers have been an indelible part of the horror community since the idea of shocking an audience arose. Horror Noire contains a fascinating mix of voices such as Keith David, Tony Todd, Rachel True, Paula Jai Parker, and more digging deep on everything from Blacula to the importance of Ben's (Duane Jones) final moments in Night of the Living Dead. Horror Noire is an important must-watch for both lifelong horror fans and anyone just dipping a toe into the genre. It's fascinating, informative, and startlingly in-depth for its 83-minute runtime.
Host (2020)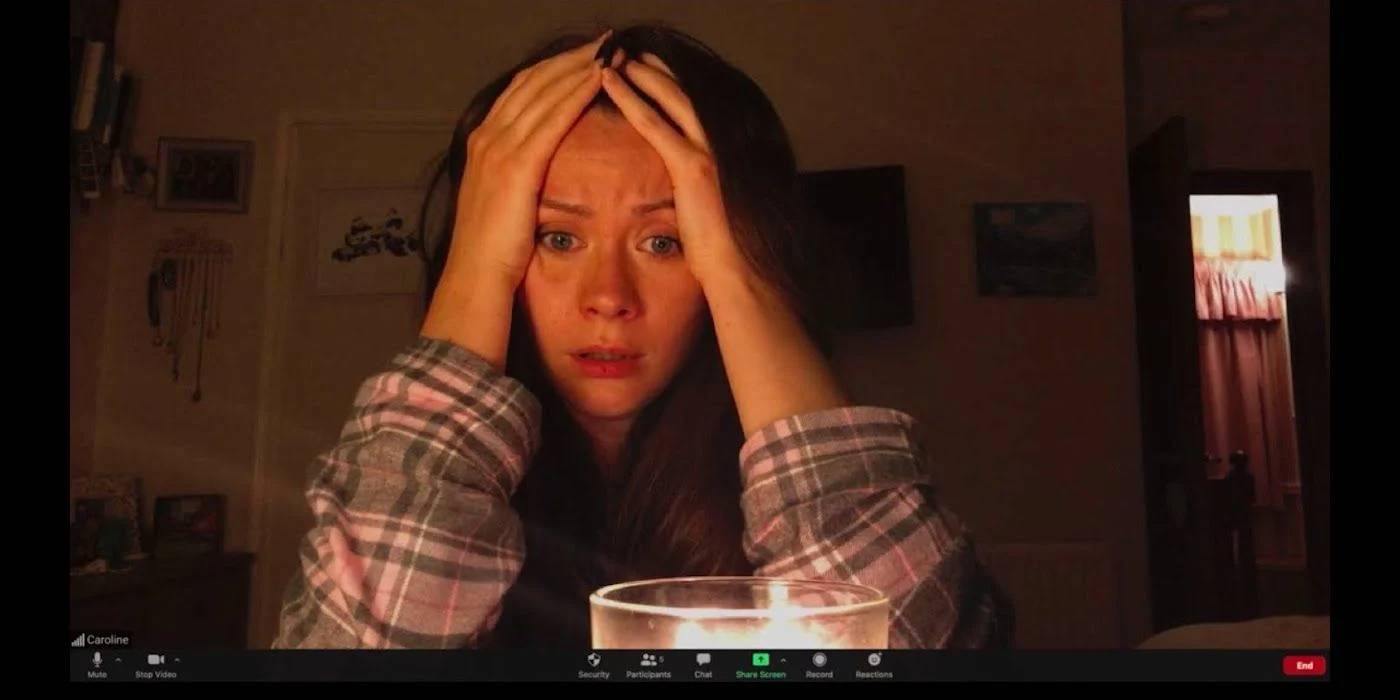 Host is without a doubt the best bit of entertainment filmed during quarantine. Rob Savage's screen-share spookshow follows a group of pals (Haley Bishop, Jemma Moore, Emma Louise Webb, Radina Drandova, Caroline Ward, and Edward Linard) as they conduct a seance over Zoom with medium (Seylan Baxter). Host might have easily come across as a cheap gimmick, but Savage extracts really inventive shocks from the most unexpected areas, such as a faulty internet connection, customised backgrounds, and face-changing filters. It's a fascinating as well as frightening examination of how limits can aid rather than impede filmmaking. However, it is also extremely frightening. Check your WiFi and connect for a relaxing catch-up session with friends.
La Llorona (2019)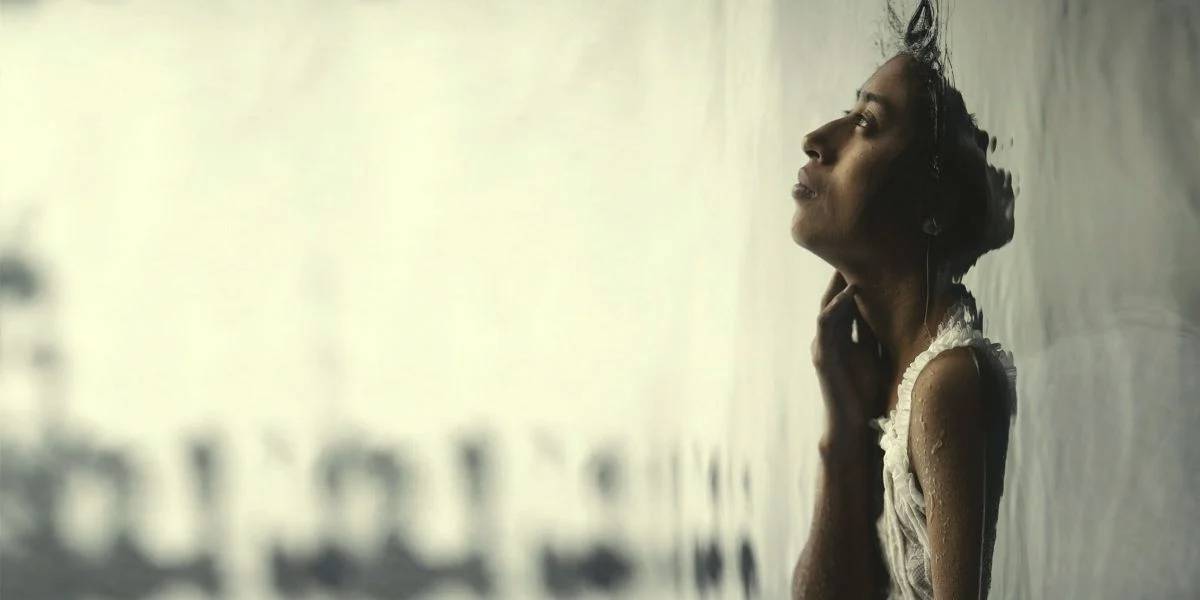 If you're thinking of its Conjuring-verse cousin, The Curse of La Llorona, La Llorona, Shudder's first Oscar candidate, isn't the jump-scare fright fest you're anticipating. It's a heartbreaking slow-burn horror that's equal parts Gothic tragedy and ghost story. Jayro Bustamente methodically tells the narrative of former Guatemalan tyrant Enrique (Julio Diaz), who is confined to his home while on trial for genocide, together with his long-suffering family. Screams of protestors shatter the windows outside throughout the day while the sickly war criminal begins to hear the sounds of a weeping woman echo down the halls at night. While La Llorona builds to a tragic crescendo, the justice given is deeply cathartic.
Mandy (2018)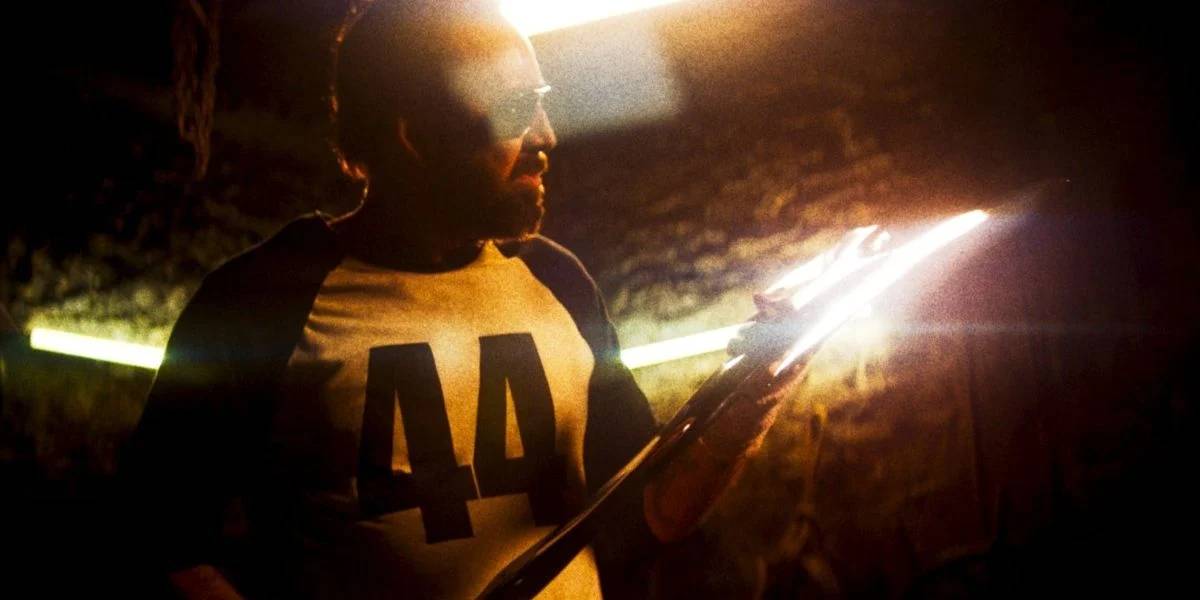 Some films are difficult to sell, and sometimes all I have to say is that Nicolas Cage snorts a mountain of cocaine and fights motorcycle demons with an ax. Mandy, Panos Cosmatos' dreamy, delirious revenge thriller, is a visual and auditory experience that feels like H.P. Lovecraft went to Burning Man. Cage plays Red, a logger who lives happily with his artist girlfriend, Mandy, in the woods (Andrea Riseborough, wide-eyed and fantastic). Unfortunately, Mandy attracts the attention of Jeremiah Sand, a far-flung cult leader who later executes a deed so heinous that Red is forced to fight hell itself to avenge himself. Much may be said about Mandy's stranger moments—and Mandy does get strange—but the first half of the film is a surprisingly powerful meditation on love and loss, complete with a much-hyped bathroom freakout that is Cage's most primal-scram performance.
Mayhem (2017)

Samara Weaving has firmly established herself as horror's modern-day scream queen to keep an eye on with films like The Babysitter and Ready or Not, but her journey arguably began with 2017's Mayhem, an all-out, balls-to-the-wall bloodfest Weaving starred in alongside the brilliant Walking Dead alum Steven Yeun. The horror comedy by director Joe Lynch is set in a world where people are infected with ID-7, the "Red Eye" virus, which removes people's inhibitions and allows them to explore their worst desires. Derek Cho (Yeun) is the first lawyer to use ID-7 as a loophole to win a murder case, but his triumph is derailed when a supervisor, Kara (Caroline Chikezie), blames him for a bungled legal case involving a major client. When ID-7 is discovered in the building's ventilation system, Derek and an unhappy client called Melanie Cross (Weaving) find themselves trapped in a building full of the morally bankrupt infected. Mayhem is a knuckle-punch to the brain from minute one, shocking, wild, and hilarious.
Night of the Demons (1988)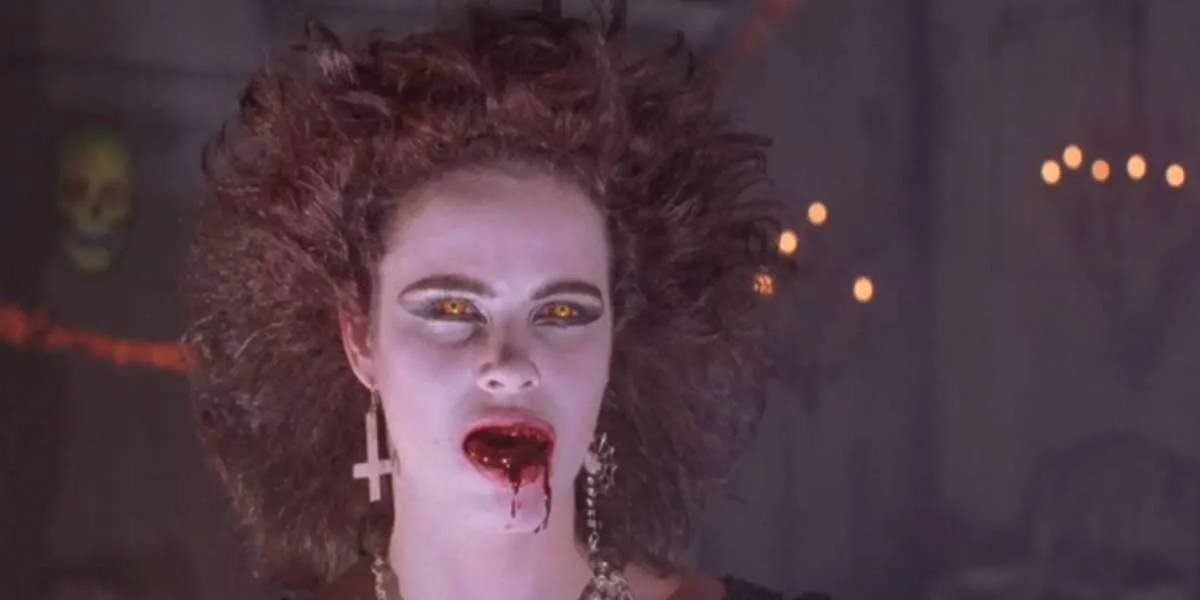 No Halloween party is complete without Night of the Demons, it should be written in stone. The eerie splatterfest from director Kevin S. Tenney is a Halloween bash. A bunch of hard-partying high schoolers celebrates Halloween by going to an abandoned funeral parlor for an All Hallow's Eve rager in the film. However, a mid-party seance really summons the rogue demon imprisoned in the basement crematorium, who takes possession of the partygoers one by one, setting off a night of blood, guts, and aggressively demon-possessed dancing. Night of the Demons is a dripping, oozing assault that holds up in the same way that all classic 1980s effects films should, equally wonderfully tacky and magnificently horrible. Turn up the music and have a good time.
One Cut of the Dead (2017)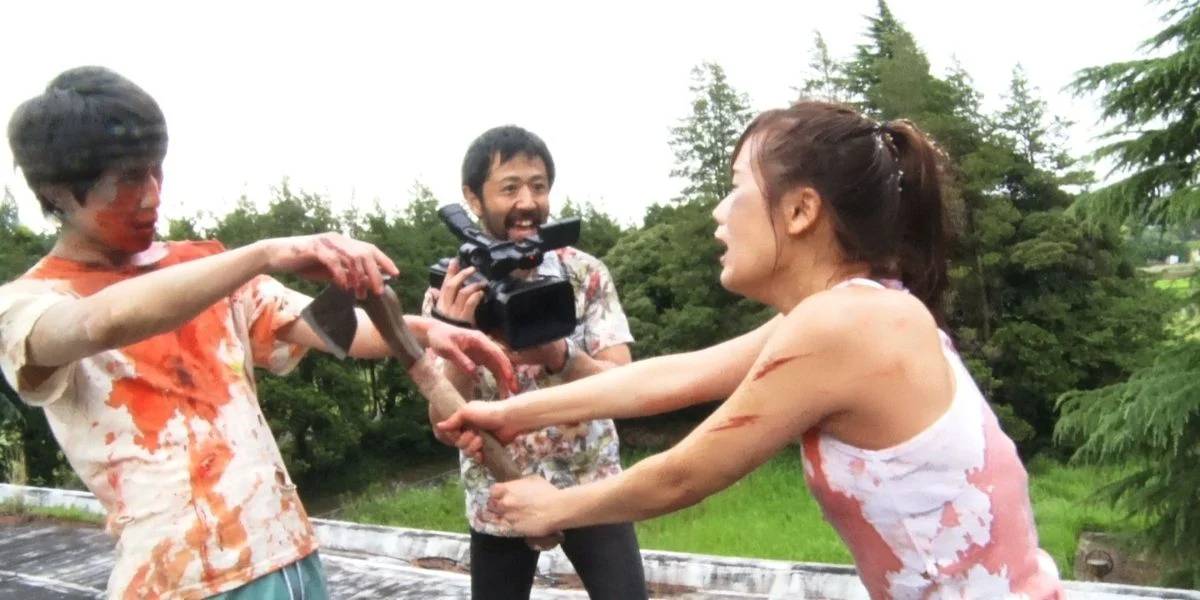 The strange thing about One Cut of the Dead is that you'll be wondering why everyone is recommending that you see it for 25 minutes or so. The horror comedy from writer/director Shin'ichirô Ueda begins as a zombie film with an intriguing premise—a crew making a zombie film becomes trapped in what appears to be a real zombie outbreak—with the extra surprise of being shot in one continuous shot. It's entertaining, gruesome, and absolutely fine…until One Cut of the Dead abruptly transforms into the finest zombie comedy since Shaun of the Dead. The pay-off in this film is ridiculously, gut-wrenchingly worth the wait, culminating in one of the most rewarding closing scenes you could imagine. Don't look for spoilers or a synopsis; simply press play.
Scare Me (2020)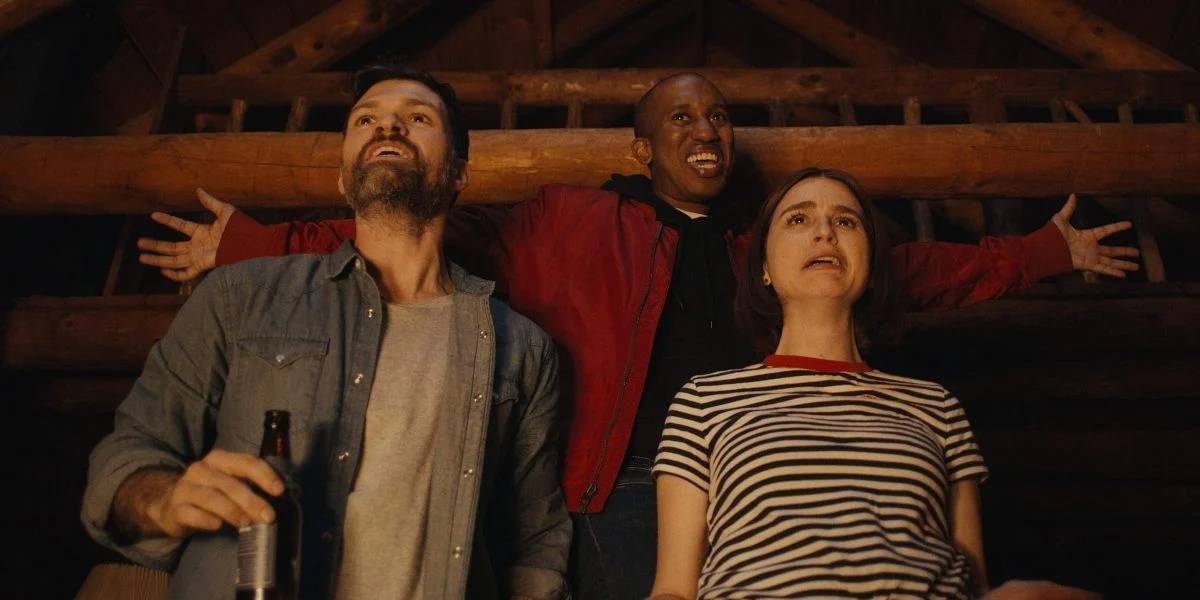 Why would you be here if you didn't want a good spine-chilling story? In the horror comedy Scare Me, writer/director Josh Ruben deftly strips down the genre with Scream-like efficiency, trapping struggling writer Fred (Ruben) and acclaimed zombie novelist Fanny (Aya Cash) in a classic cabin in the woods on a classic dark and stormy night. With nothing better to do, the two storytellers take turns weaving terrifying yarns with one objective in mind: to scare me. Ruben and Cash throw themselves into these performances, mixing the finest of live performance, physical humor, and improv to keep your gaze glued to what is essentially your friend reciting campfire tales. (When Chris Redd of Saturday Night Live joins the cast as a pizza deliveryman, the film becomes much more hilarious.) Scare Me is a classic hangout horror film that has a lot of fun poking fun at cliches while understanding why they exist in the first place.
Scream, Queen! My Nightmare on Elm Street (2019)

Many fans of the franchise thought A Nightmare on Elm Street Part 2 was a tremendous letdown, especially after the original's brilliance. But what many people didn't recognize (including me, a straight female barely into her twenties at the time the film was released) was that it was "the gayest horror picture ever made." Of course, not on purpose, and especially not in a brazen manner. Scream, Queen! is a wonderful documentary that explains why NOES 2 was so "gay," focusing on Mark Patton, the film's lead and a closeted gay actor, and how the movie damaged his career.
Slaxx (2020)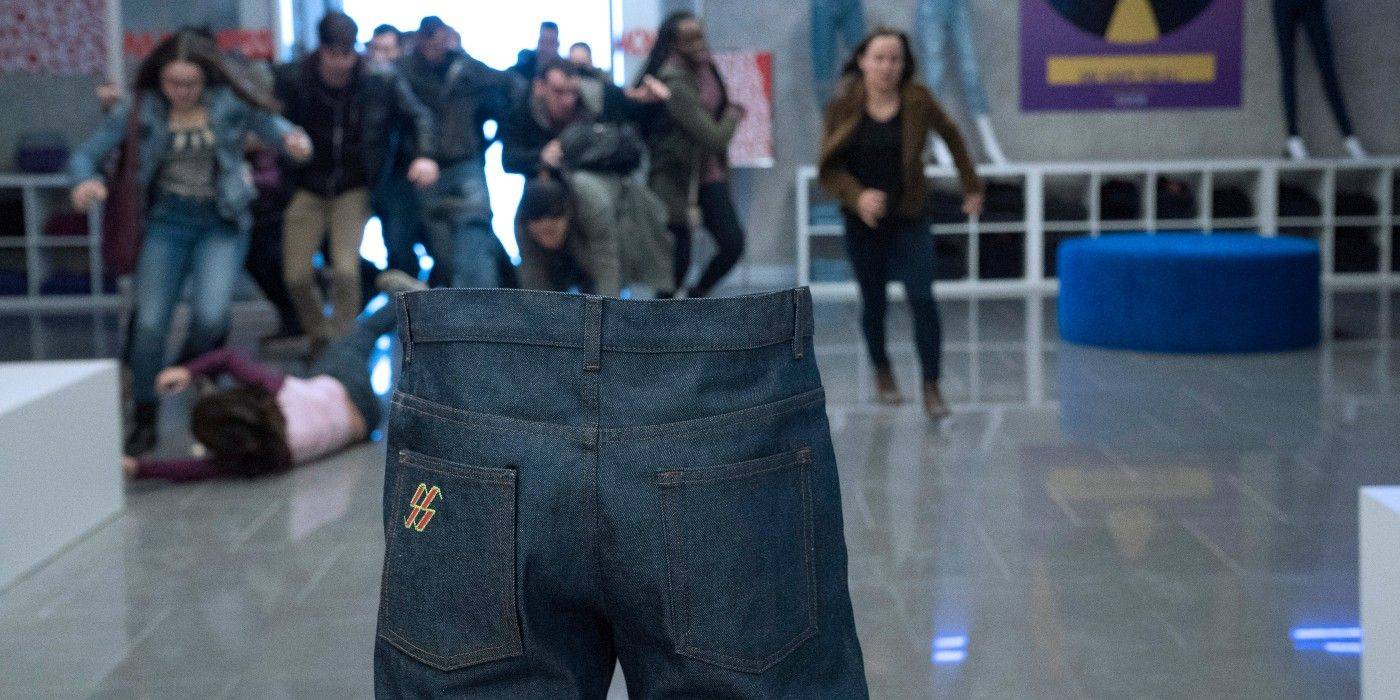 Slaxx is the best example of inanimate objects turning into killers that I've ever seen. At a fast-fashion store that professes to have strong ethical standards, a pair of jeans becomes possessed and begins murdering employees. They certainly don't, and the jeans are furious about it. The societal criticism is a touch overbearing, but the kills are so entertaining that you won't mind. Plus, it's only 77 minutes long, so there's nothing extraneous in it.
Terrified (2017)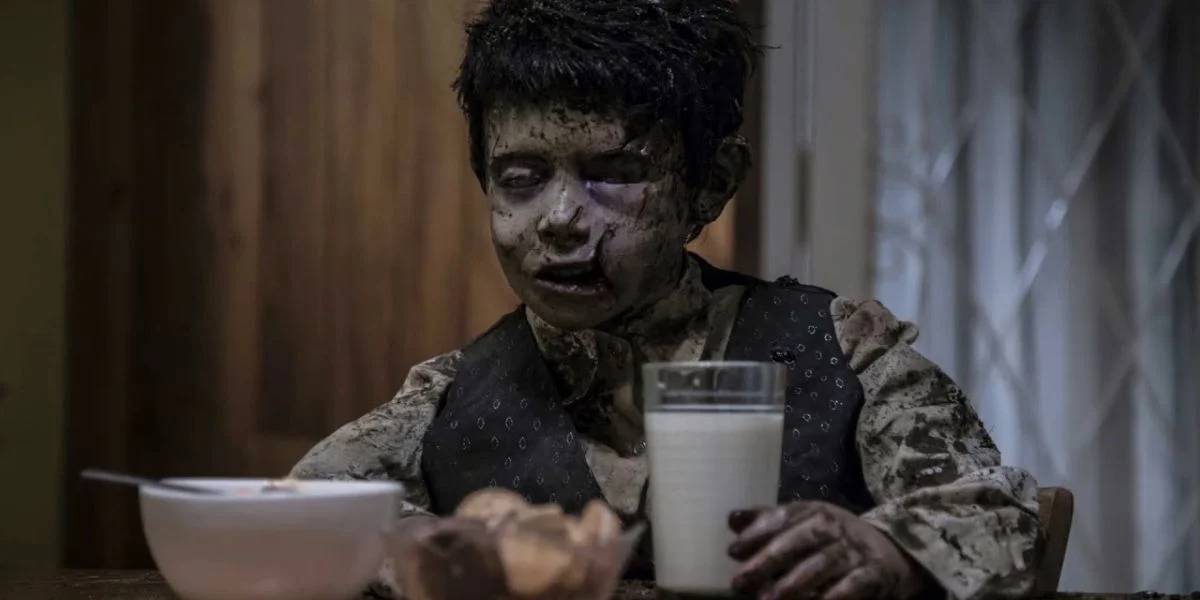 You know how you're terrified to sleep with your feet outside the blankets because you're afraid something will grab them? If you dare to watch Terrified, the genuinely unsettling Argentinian haunted home film from writer/director Demián Rugna, expect that to multiply by around a thousand. This horror film has a brilliant premise that almost makes it an anthology film within a film: Paranormal investigators are summoned to investigate a Buenos Aires block that appears to be home to not one, but numerous haunted houses. The sink is filled with voices. Children who have died are returning home. A mysterious phantom emerges from beneath a bed. Terrified has so many different moments that will make you jump out of your seat that it's difficult to pick just one. So take a deep breath and press play on this eerily titled film…but maybe not when you're alone at night.
The Beyond (1981)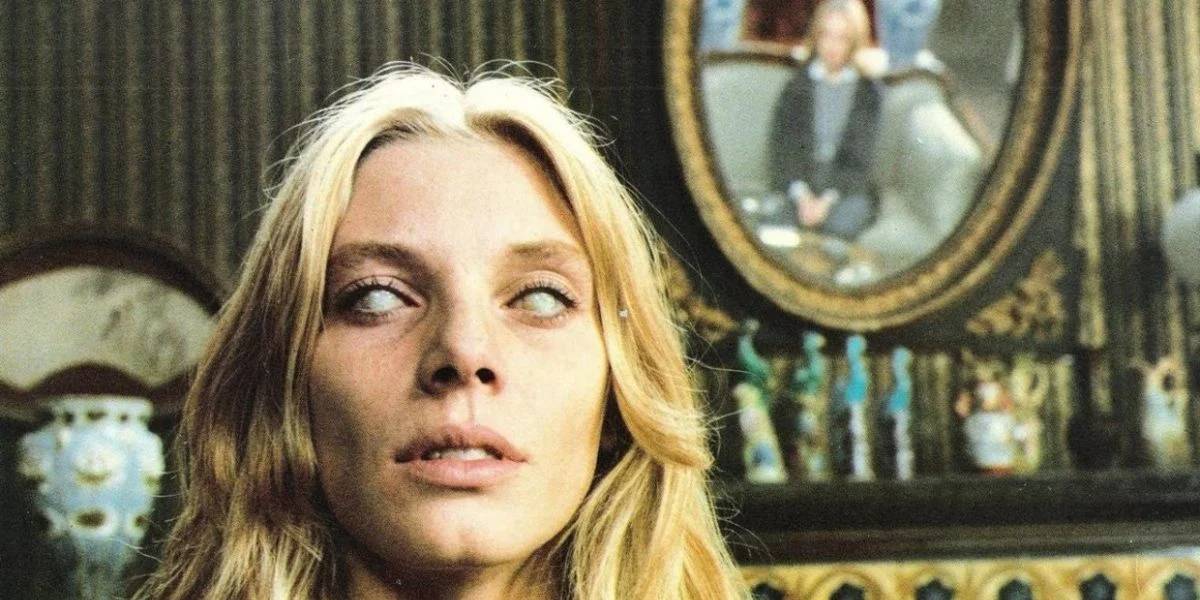 Lucio Fulci's unofficial "Gates of Hell" trilogy, City of the Living Dead, The Beyond, and House by the Cemetery, took the idea of the undead and got strange with it after making his answer to the Romero school of zombie cinema with Zombi 2. The Beyond is the most popular of the bunch, and with good reason: it's a captivating oddity that's both scary and nonsensical.
If you go into The Beyond thinking the plot is important (it isn't), the story follows a young woman (MacColl) who inherits a Louisiana hotel that, unfortunately, is constructed on one of hell's gates. There's a developing metaphysical dread, a sense of doom that comes up to a screaming boil in the film's climactic reveal, in between the eye-gouging, acid face-melting, and all manner of blood and guts Fulci conjures up for his awful visions (The Beyond isn't quite as gruesome as Zombi 2, but it's close).
The Changeling (1980)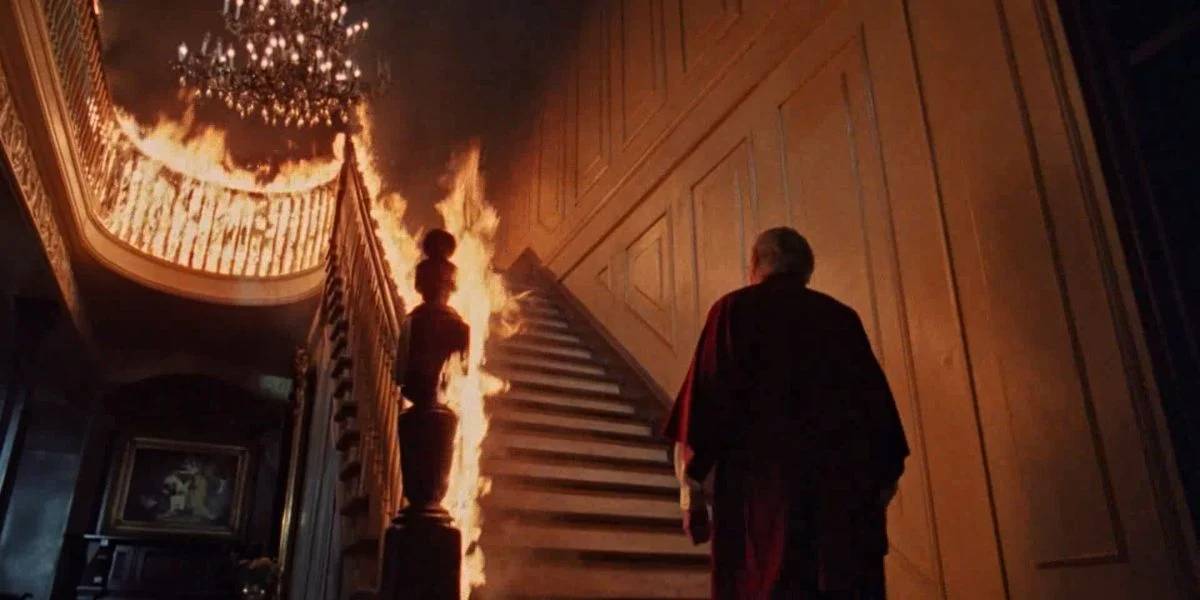 The Changeling is the place to go if you want a classic haunted home spookshow with cobwebs and tunnels. Oscar winner George C. Scott plays New York City composer John Russell, who moves to a house in Seattle after his wife and children are killed in a traffic accident. (Which occurs in a scene that is ten times more horrible than I recall every time I watch this film.) Unfortunately, this mansion, like most in the Pacific Northwest, is fiercely haunted, with booms at night and murmurs during the day filling John's already troubled head. Scott gives a truly gut-wrenching performance, and this is one of those slow-burn horror stories that stays with you long after the credits have rolled. You'll never look at a bouncing ball the same way again, trust me.
The Endless (2017)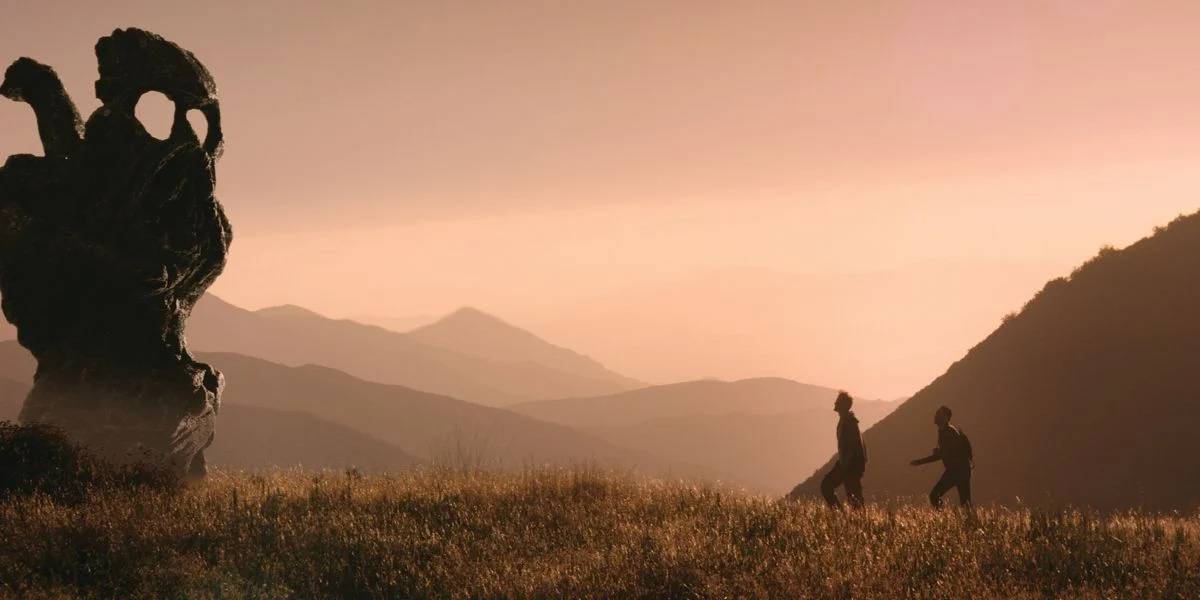 Want to become weird? Look no further than The Endless, a cosmic, Lovecraftian horror film directed by Aaron Moorhead and Justin Benson that will leave your brain spinning. Justin (Benson) and Aaron (Moorhead), two siblings who escaped from a UFO cult years ago, return to find things aren't as scary as older brother Justin remembers. But something seems off—no one has aged a day since they left, for example—and it soon becomes clear that everything takes place in this remote desert commune under the watchful eye of a malicious, all-powerful being who has been trapping mankind inside time-loops since the beginning of time. The Endless is a trip, with meticulously produced sci-fi horror sequences that will, um, play in your head indefinitely.
The Evil Dead (1981)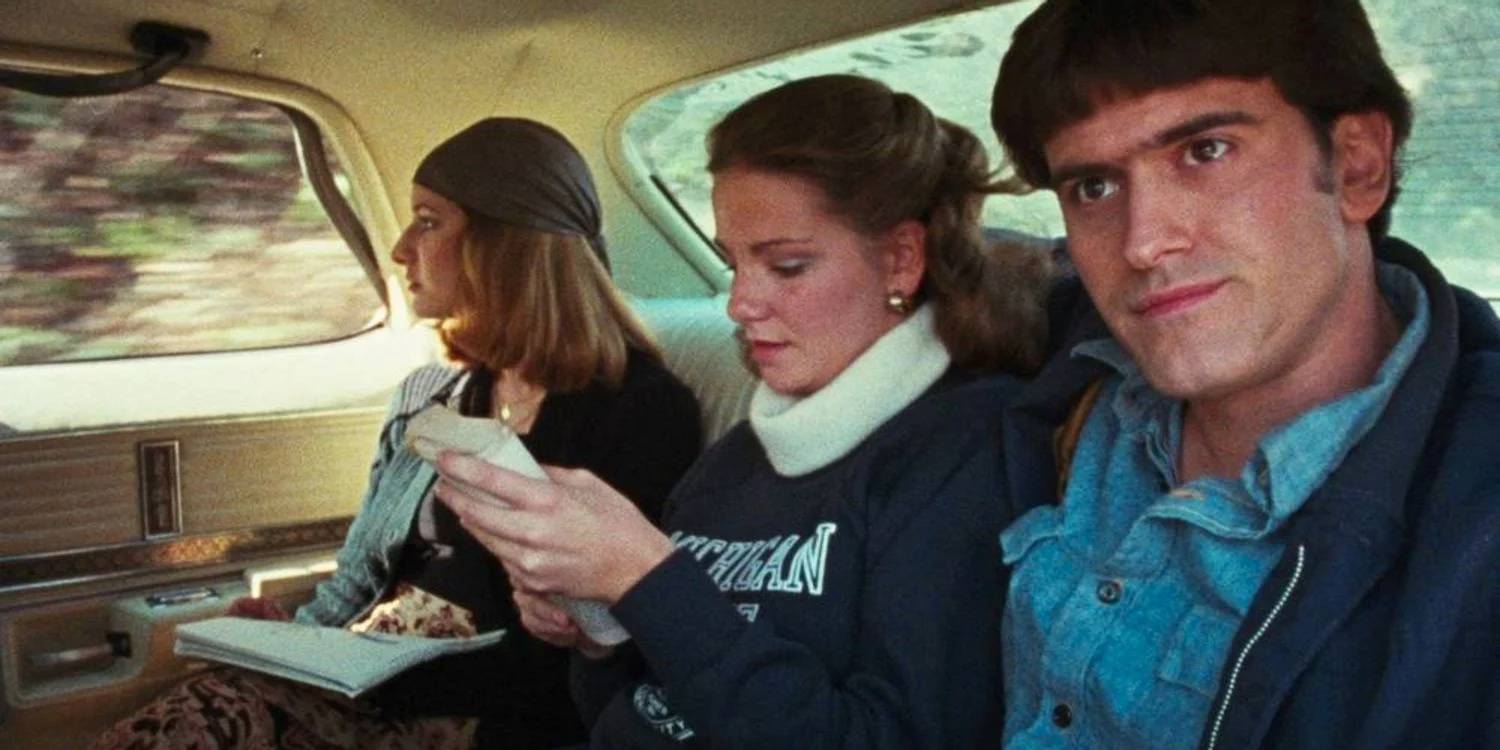 The Evil Dead franchise has evolved significantly over time, but it began as pure horror with a simple cabin-in-the-woods premise. When a group of young people go to a lodge and read from the Necronomicon, an ancient evil begins to hunt them down. While it's been fascinating to see how Evil Dead has been continued and remade, Sam Raimi's original vision remains a stone-cold classic not only of the horror genre, but also of indie filmmaking, taking a simple set-up and location and using gore and make-up effects to create a film that's still disturbing and upsetting to this day while maintaining the director's signature flair.
The Head Hunter (2018)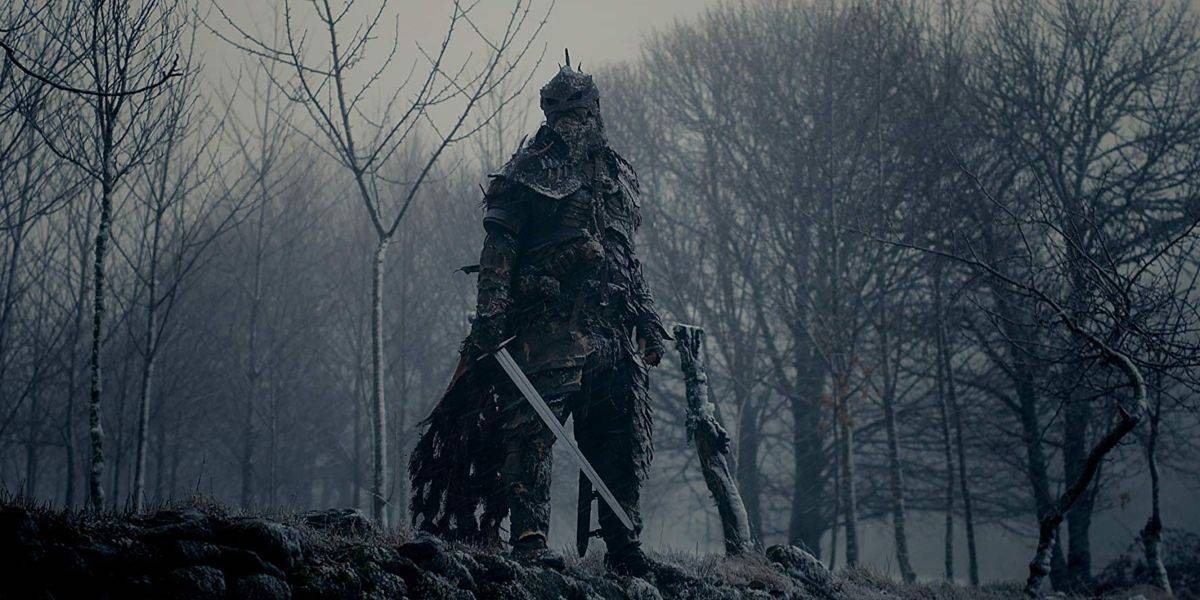 The essence of most great horror is a filmmaker doing a lot with a little, and nobody understands that better than Jordan Downey in The Head Hunter, a 2019 medieval creature picture. The movie was made on an incredibly low budget of only $30,000, but you'd never guess. Downey creates a believable universe around "Father" (Christopher Rygh), a warrior searching for the head of the beast that killed his daughter over a lush, icy wilderness. Downey creates such a powerful mood with his costumes, set designs, and the detailed monster heads hanging on Father's wall that his less-is-more approach to massive beastie confrontations succeeds, with great sound design and quick peeks. Rygh delivers a magnificent, mostly wordless performance that carries a powerful emotional arc throughout the film's short 112 minutes. The Head Hunter is your masterclass, and it's a moving, amusing one at that, if you're an aspiring filmmaker with little more than a camera, some liquid latex, and ambition.
The Invitation (2015)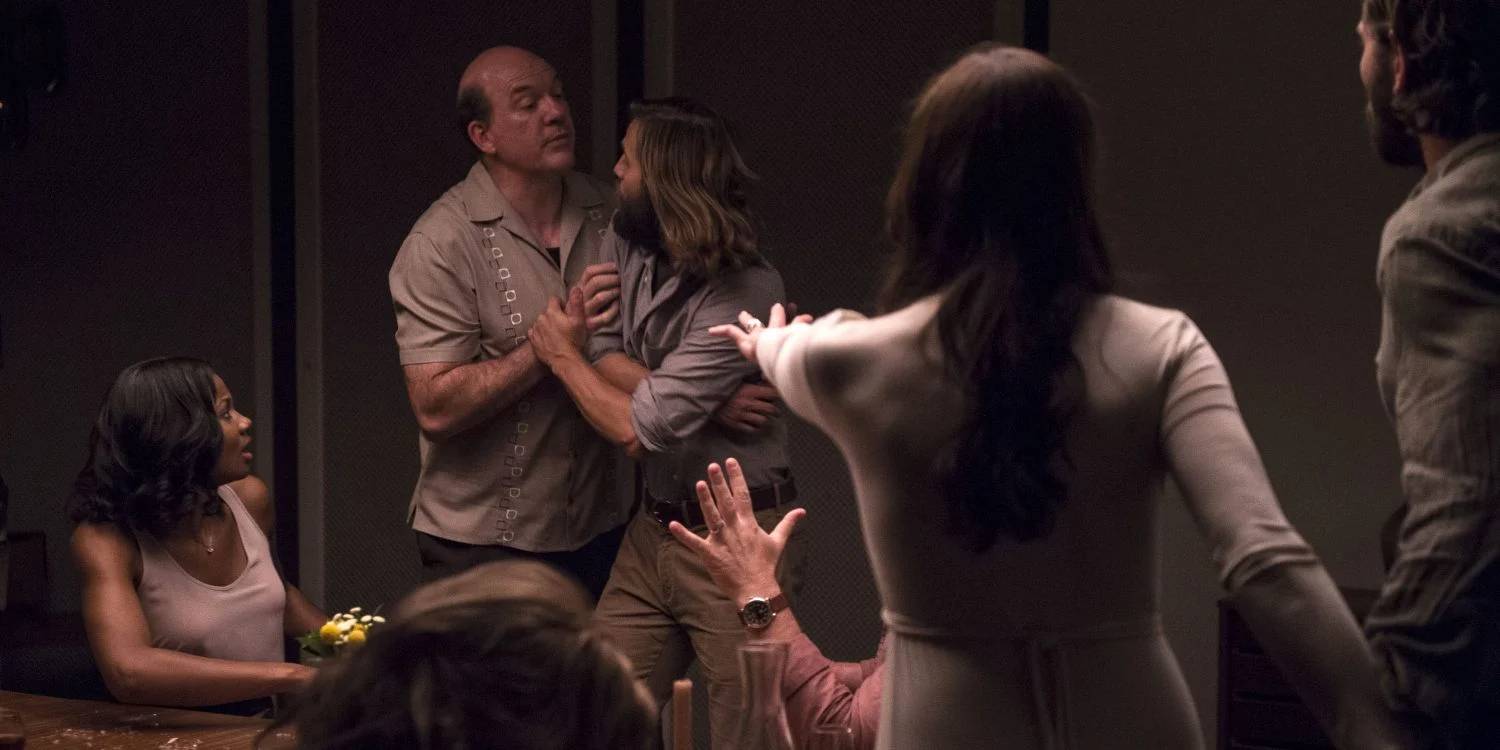 If you're looking for a horror film that will make you uncomfortable but not in a graphic sense, The Invitation is the film for you. The plot is straightforward: a man (Logan Marshall-Green) brings his fiancée to an ex-dinner wife's party, which brings together a group of old pals. But things start to go weird when the host (Tammy Blanchard) starts preaching about an organization she and her new boyfriend (Haunting of Hill House's Michiel Huisman) have joined. This is a well-made horror picture that focuses on psychological and emotional anguish rather than blood spurts, and it's all the better for it. Director Karyn Kusama (Jennifer's Body) has a deft touch with tone and suspense, and the tale will keep you wondering until the shocking final scene.
The Pool (2018)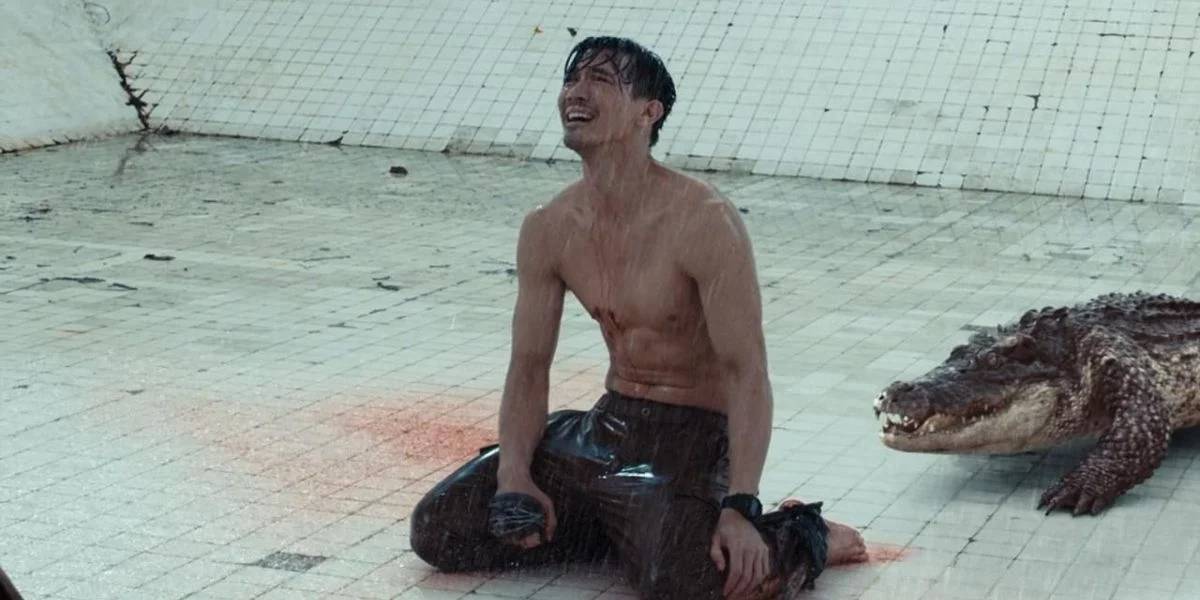 The horror genre's brilliance is that the most basic notions frequently give the greatest thrills. It doesn't get much more straightforward than Thai export The Pool, but boy will it chew you up. Day (Theeradej Wongpuapan), his girlfriend Koi (Ratnamon Ratchiratham), and their dog Lucky are stuck at the bottom of a drained Olympic-sized swimming pool due to a series of terrible occurrences. When a crocodile emerges from the drain pipe, the situation becomes downright terrifying. What follows is a terrifying descent into ridiculousness that will test every ounce of your nerves while simultaneously managing to be an amazing blast. (At Fantastic Fest 2018, The Pool won the coveted "Most Fun Movie to See with an Audience" award.)
Tigers Are Not Afraid (2017)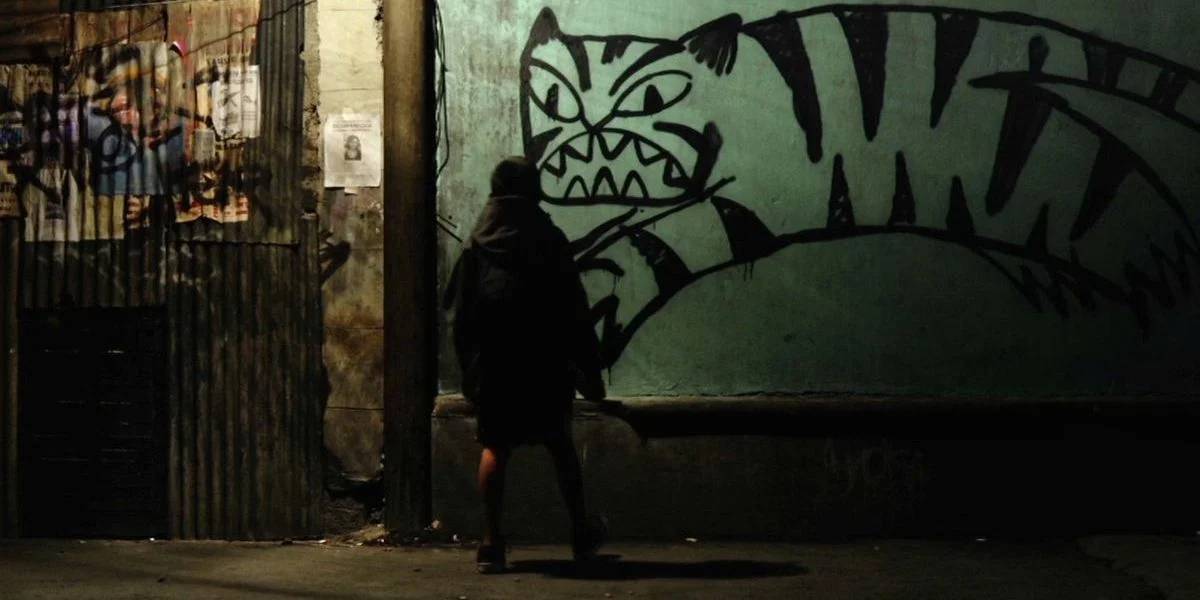 Tigers Are Not Afraid, Issa López's sparkling dark fairy tale, captivated festival audiences for years before debuting on Shudder, and I'm thrilled to report that the anticipation is well-founded. Set in a Mexico decimated by the Huascas human trafficking ring, Tigers follows two orphans, Estrella (Paola Lara) and Shine (Juan Ramón López), who are on the run from the Cartel who murdered their parents. Fortunately, Estrella appears to have three magical wishes, which normally end in bloodshed in this gloomy reality. López's unsettling drama floats with the same kind of black magic you'll find in Guillermo del Toro's early films like The Devil's Backbone and Pan's Labyrinth, as beautiful as it is terrible. Don't take my word for it, though. Tigers Are Not Afraid was dubbed "a masterpiece" by Del Toro "a ruthless mix of imagination and brutality, innocence and evil Innovative, empathetic, and hypnotic"
V/H/S 94 (2021)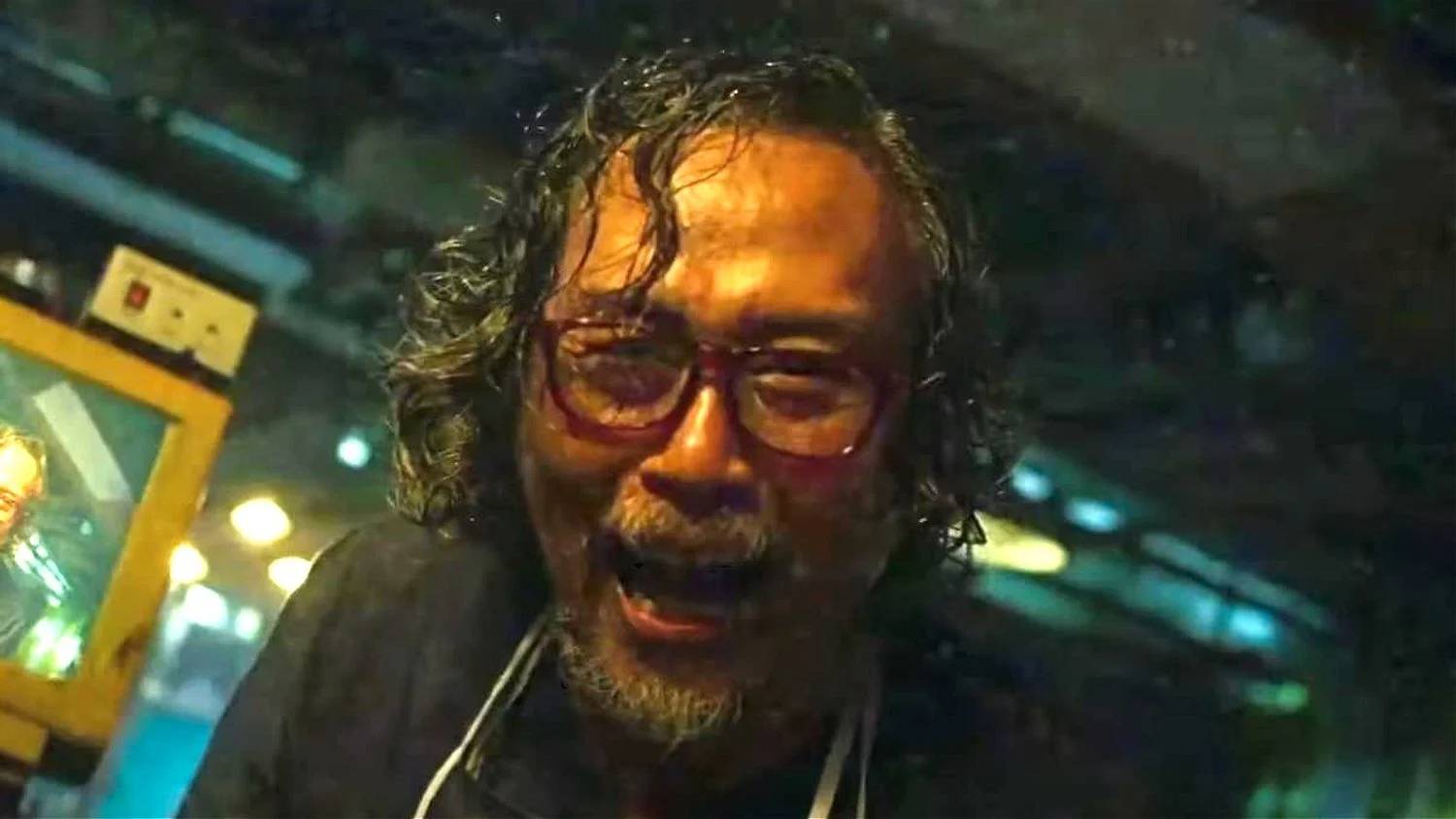 The V/H/S anthology series is back, and it's ready to party like it's 1994. (Please note that "party" in this context mainly refers to horrifying mad scientist experiments and sewage folklore.) V/H/S 94 is a welcome return to form for the franchise, with five new grainy horror shorts directed by genre veterans Simon Barrett and Timo Tjahjanto, as well as newcomers Jennifer Reeder, Chloe Okuno, and Ryan Prows. V/H/S 94, like every other horror anthology, has its highs and lows, but the highs are among the scariest films the franchise has ever seen. Tjahjanto's "The Subject," for example, is a thoroughly insane plunge into sci-fi horror action that could easily stand alone as a full picture. It's still one of the best horror films of the year as it is.
WolfCop (2014)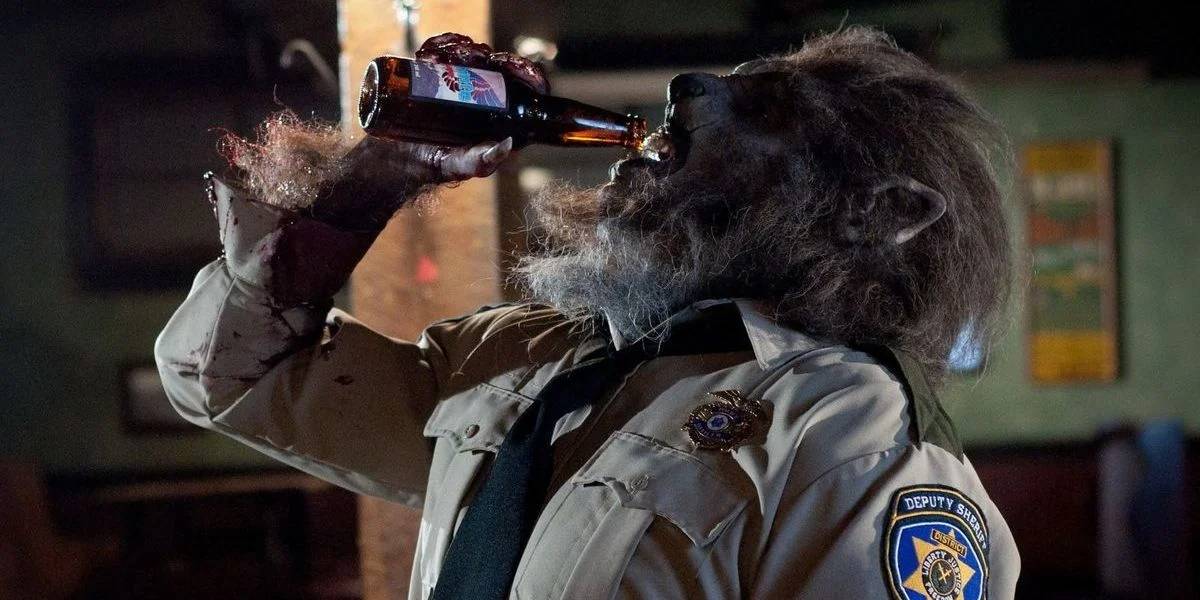 WolfCop is an over-the-top homage to 1980s bloodbaths that lives up to its hysterically entertaining title. This Canadian comedy-horror creature film stars Leo Fafard as Lou Garou, the alcoholic deputy of the little town of Woodhaven who wakes up with a pentagram carved on his chest after one of his patented blackouts. This hangover comes with a hairy werewolf side effect, and Lou must fight the beast within while trying to figure out what's going on in his neighborhood. This film is a blast, with Emersen Ziffle's legitimately sick practical effects and plenty of wolf puns to balance off the buckets of blood. WolfCop is guaranteed to have a crowd screaming during a gathering with a few of your own brews.