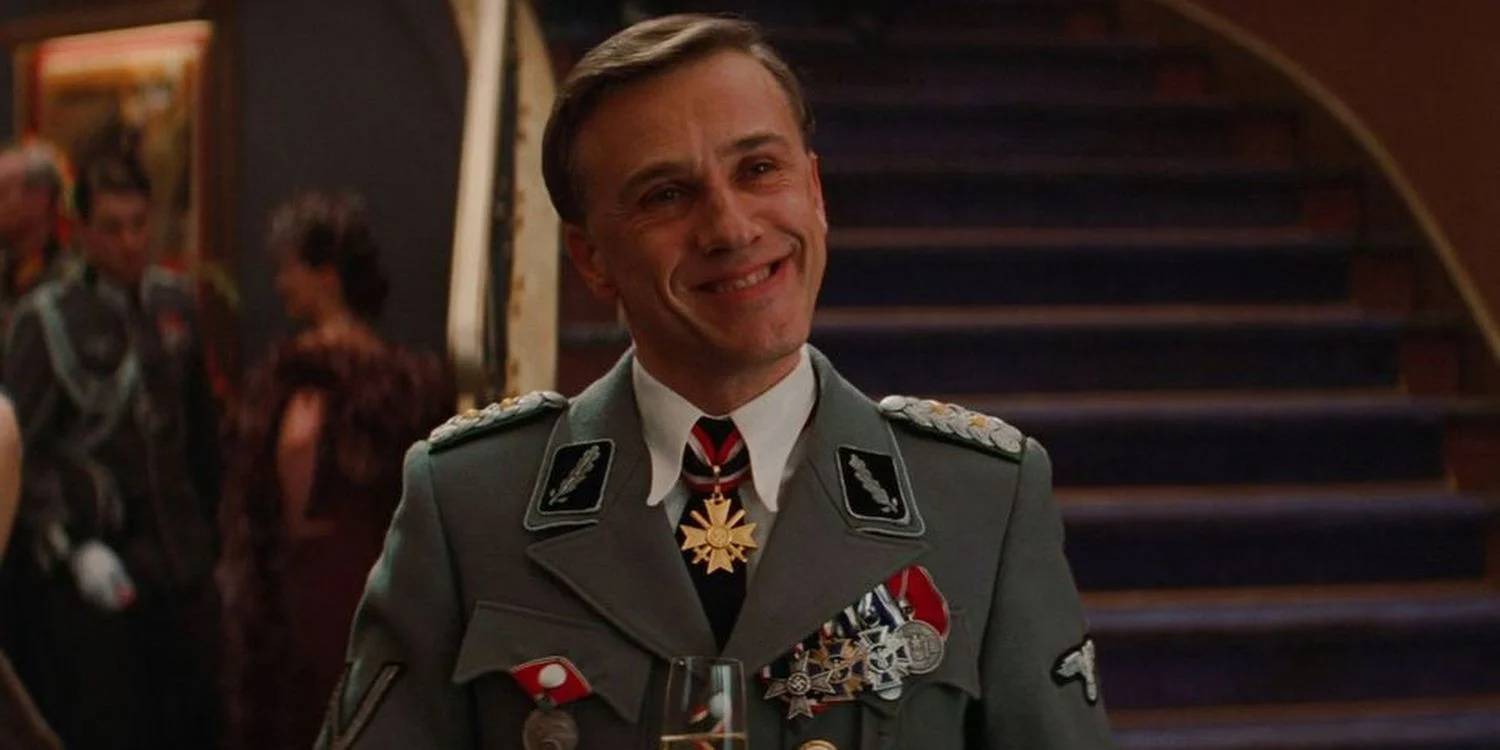 20 Best Movies on Starz That Are Worth Buying The Subscription For
You could do a lot worse than Starz if you want diversity and volume in your movie streaming library. The cable network is best known for epic original TV shows like Outlander and Black Sails, but they also have a fantastic choice of on-demand movies. While some of these films are likely to be shown on the Starz network, this list is for individuals who want to watch movies right now through the Starz app, on-demand library, or add-on subscriptions through hosts like Hulu and Prime Video.
And there's a wide range of options to choose from! Unlike many streaming services, Starz offers a sizable collection of old films, including a slew of Westerns. They also have a slew of new movies that have dominated the box office recently, as well as a roster of recognized favorites and modern classics, as well as a slew of undiscovered gems ranging from horror to independent dramas.
Check out our recommendations for the top Starz movies below.
A Knight's Tale

There will almost certainly never be another A Knight's Tale, a one-of-a-kind film that incorporated current music in a medieval setting in the proper way. There's nothing else like it anyplace. The film is based on Geoffrey Chaucer's story A Knight's Tale from his Canterbury Tales, which is played in the film by Paul Bettany. It also draws inspiration from Chaucer's other work and personal life. When his master dies, a peasant squire (the late and great Academy Award Winner Heath Ledger) uses the support of his comrades to transform himself into the image of a knight (Mark Addy, Alan Tudyk, Laura Fraser). It's this strange mix of genres that shouldn't work but do, and on top of that, you have a cast who is having the time of their life, making for a great two-hour movie.
American Hustle

American Hustle, directed by David O. Russell, is a hilarious and dynamic experience that the filmmaker has yet to surpass. Irving Rosenfeld, played by Christian Bale, is a con man who is recruited by the FBI for a sting operation aimed at taking down corrupt people in New Jersey. Whatever this scenario appears to be, nothing is ever that easy, as things quickly spiral out of control. It's a plot full of schemes and strong performances from everyone involved, with each scene pushing everything to new heights. You'll be invigorated by the deceit as the film pulls the rug out from under you with such grace and charm just when you think you know how it'll all turn up. It becomes a film worth buckling in for as it takes you on a crazy ride, thanks to a terrific score and a deep texture to all of its visuals.
Attack the Block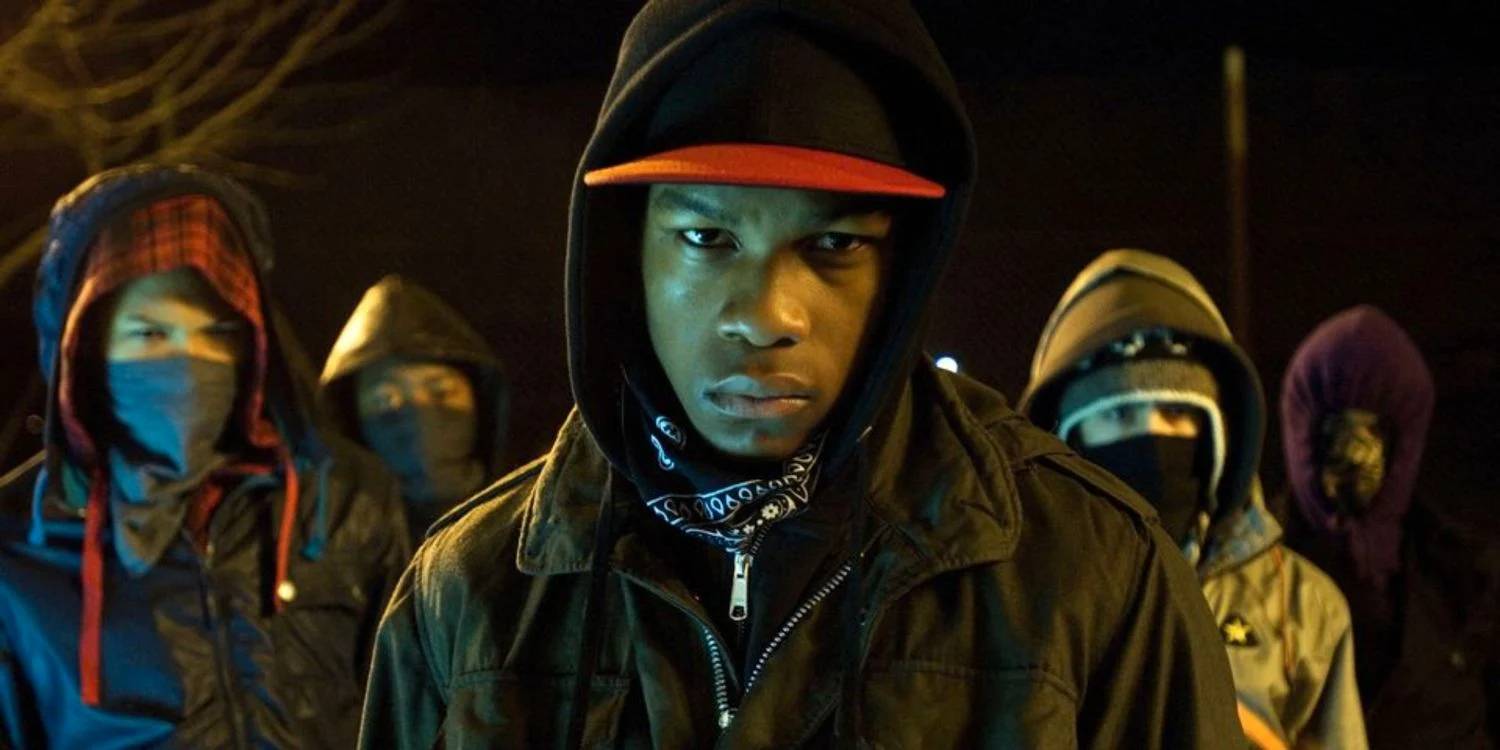 If you're looking for a fun sci-fi film with a distinct perspective, Attack the Block is the film for you. The film started John Boyega's career when it was released in 2011 to great acclaim and starred him as a low-level gangster and teenager gang leader who is forced to step up when alien beings invade a council estate in South London on Guy Fawkes night. What makes Attack the Block unique is that its heroes are kids who live in a dangerous area and defend it with everything they have. The creature designs are unlike anything you've ever seen, which is representative of the picture as a whole: the alien invasion story has been done to death, but never like this. Plus, with a sequel in the works, think of this as foreshadowing for future adventures a decade down the road.
Captain Fantastic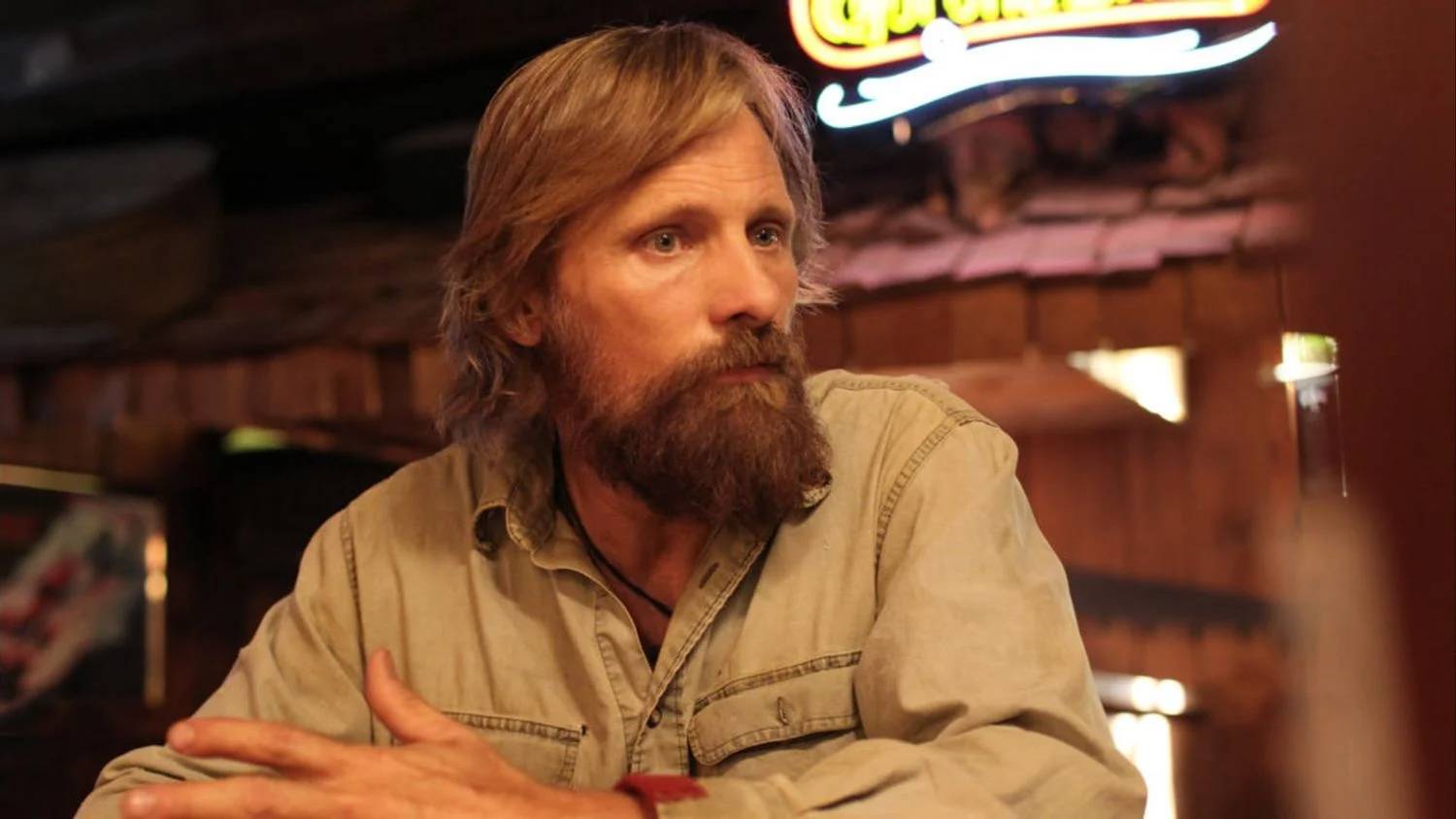 Parents are concerned about their children's well-being. But what if practicing what they believe is best does more harm than good? That is the thorny topic that Matt Ross' emotionally raw and honest picture Captain Fantastic raises. This dramedy follows Ben Cash (Viggo Mortensen), an unusual father of six who, rather than raising his children in a house and with a formal education, chooses to raise them in the harsh forests of the Pacific Northwest. Ben, a former left-wing anarchist, is adamant about not allowing his children to grow up in a capitalist society, instead teaching them how to be one with nature, survive on their own, keep a good body, and study the writings of thinkers such as Noam Chomsky. When Ben is forced to enter the real world and face the terrible truth that awaits his children, his life is turned upside down. For his outstanding performance, Mortensen was nominated for an Academy Award. Emily Bernard is an author.
Conan the Barbarian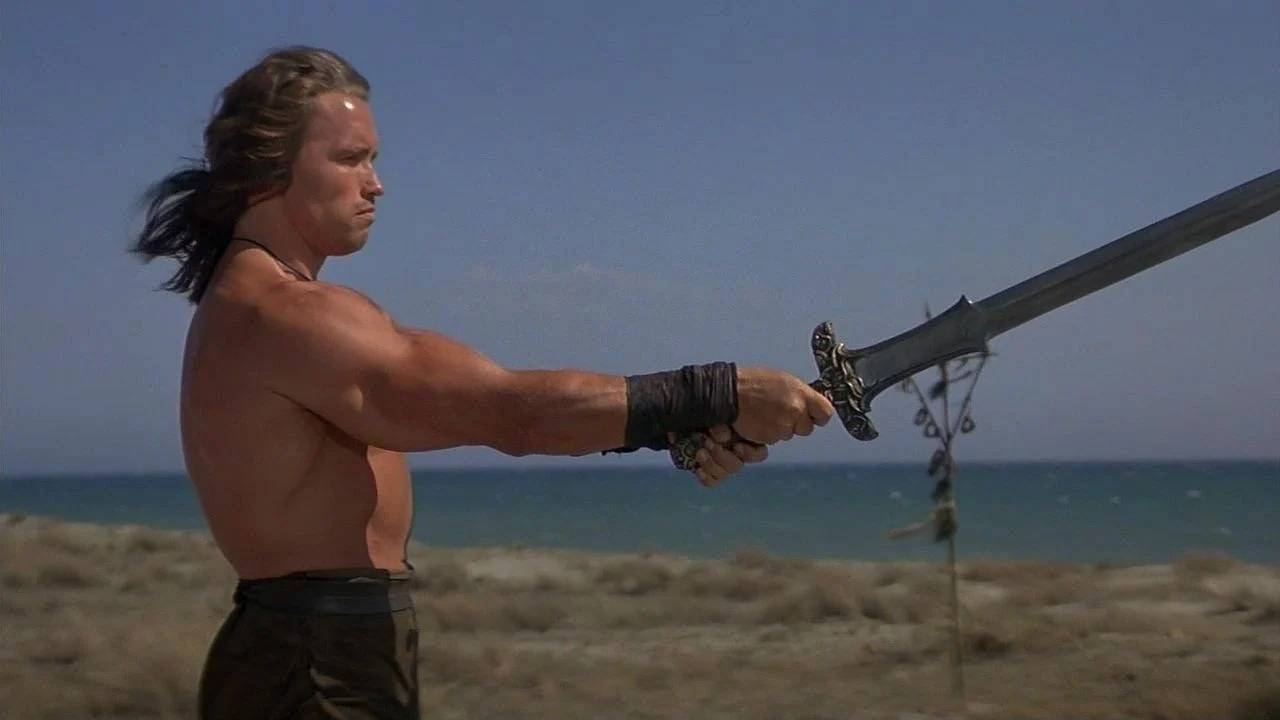 Conan the Barbarian, directed by John Milius, is one of my favorite comedies of all time. To be fair, neither the director nor the star, Arnold Schwarzenegger, intended Conan to be amusing, but I challenge you not to chuckle when James Earl Jones' wicked wizard kills someone with a ramrod-straight snake fired from a bow. It was Schwarzenegger's big break as an action hero, and he plays a mostly nude fantasy warrior who shouts the majority of his speech while killing most of the other actors with a giant sword, as is required by Hollywood law for all muscle-bound actors. It's silly, it's out of date, nobody seems to know what they're doing, and almost every character dies. Conan the Barbarian, on the other hand, will not let you down if you're in the mood for 80s cheese and a shouting Schwarzenegger biting through the neck of a vulture.
Elysium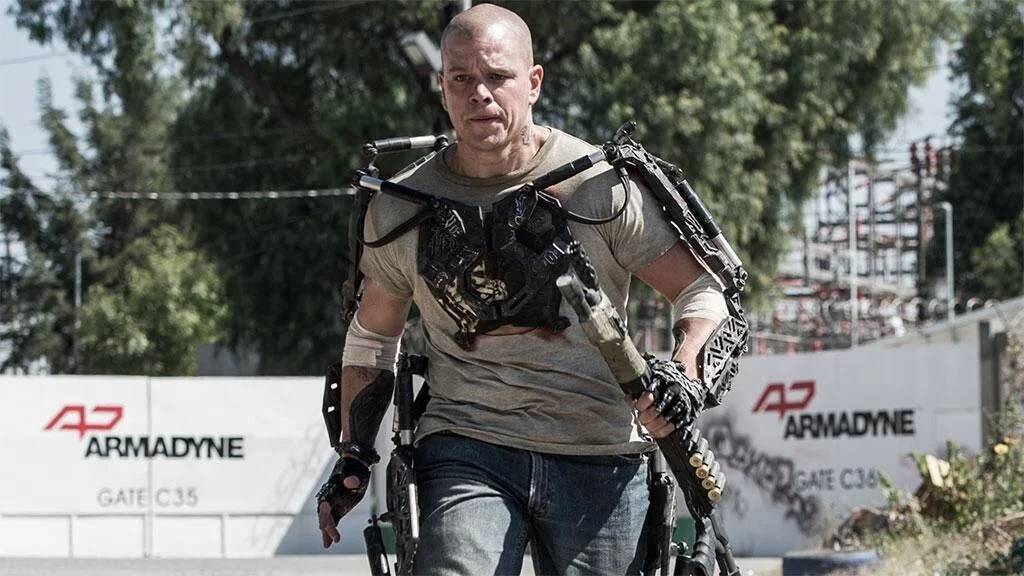 Elysium is a flawed yet fascinating science-fiction epic that is based on a story of tremendous inequity. It's another one-of-a-kind film from writer-director Neill Blomkamp that doesn't quite match up to the masterwork that was District 9, but is still worth seeing. It revolves around Matt Damon's character Max, who lives in the year 2154, when the planet has utterly disintegrated. The top class lives in luxury and serenity in a space station orbiting Earth, while the remainder of humanity is forced to live in poverty on the planet's ruins. When Max's workplace abuse results in a terminal prognosis, he agrees to a quest that could save him and the planet. The spectacular effects and sequences in which Blomkamp excels, thoroughly immersing you into the world with an eye for visual flare, are what make the picture so notable.
Escape Room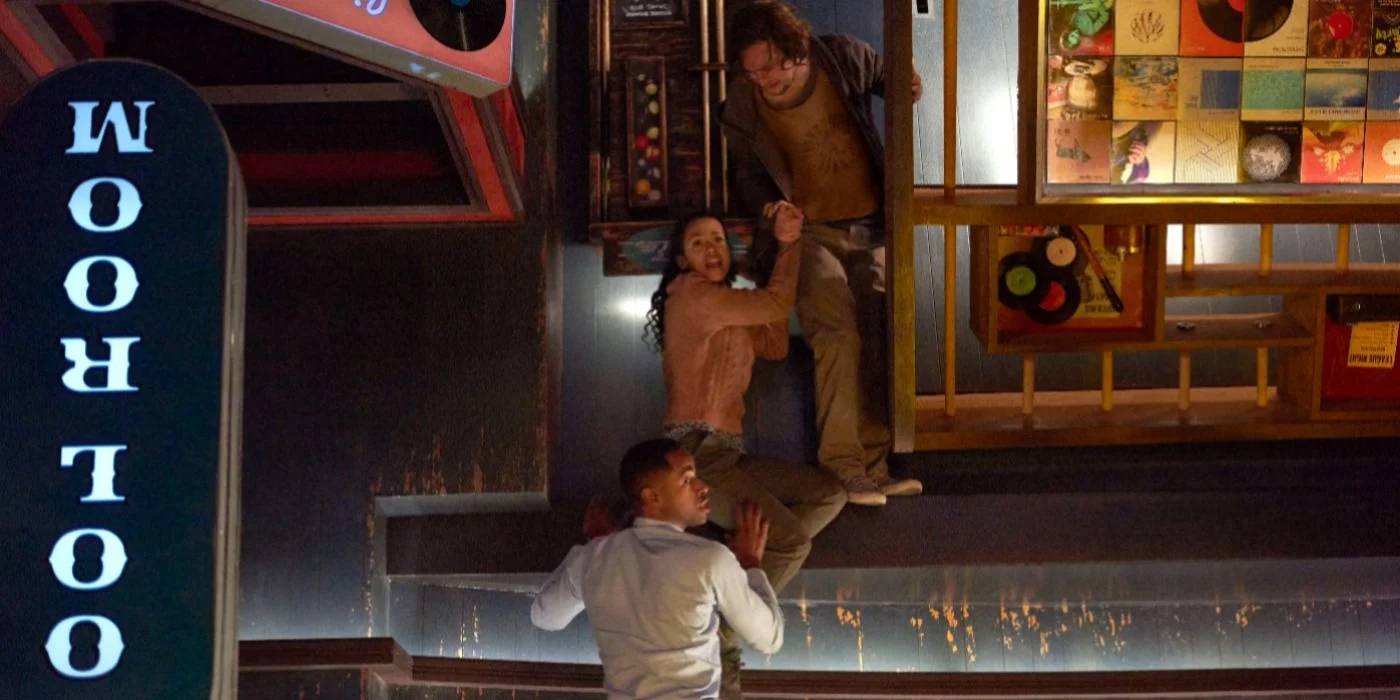 Escape Room is a little Saw, a little Cube, a lot more Final Destination, and a whole lot of fun. It could have gone any way, but thanks to a likable cast, some fantastic production design, and solid direction from Adam Robitel (Insidious: The Last Key), it's an absolute joy. The premise is as straightforward as it gets: what if escape rooms attempted to murder you? While that may not be a win for all horror fans, Escape Room has a gentle touch that keeps the film from ever getting too grim or gory, and while that may not be a win for all horror fans, it's a thrilling fusion of thriller, horror, and action elements that comes alive when the rooms start unfolding their devious designs.
Ever After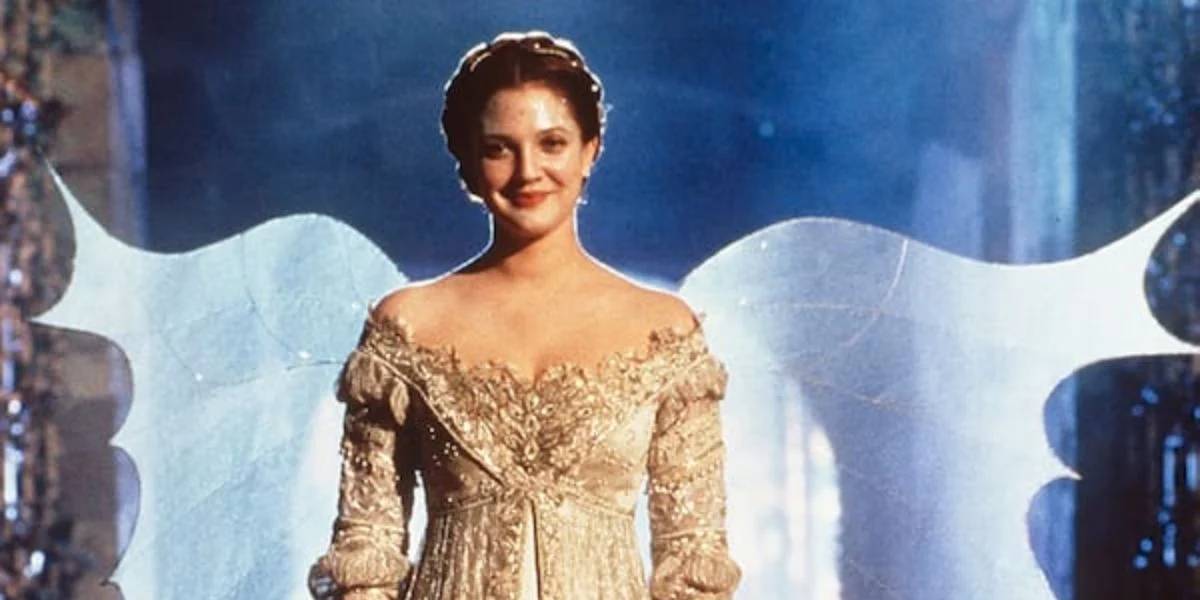 Maybe you're in the mood for a happy-go-lucky Cinderella narrative but not so much for theatrics and musical storytelling. Don't be concerned! Aside from the animated classic, Disney+ also features Ever After, a wonderful revisionist twist on the famous rags-to-riches story. Ever After is one of the most heartwarming films ever made. Drew Barrymore plays Cinderella, but her name is Danielle de Barbarac, and she has Drew Barrymore's characteristic sweetness and ethereal spirit. Ever After, billed as the "actual narrative" behind the legend, sticks to the myth's broad strokes while making it more human, compassionate, and sympathetic — one of her step-sisters is even a super-sweetheart. Ever After is definitely one of the best and most happy love movies of its era, thanks to some crucial 90s glitter, a very charming prince, and Leonardo da Vinci because, well, why not?
Groundhog Day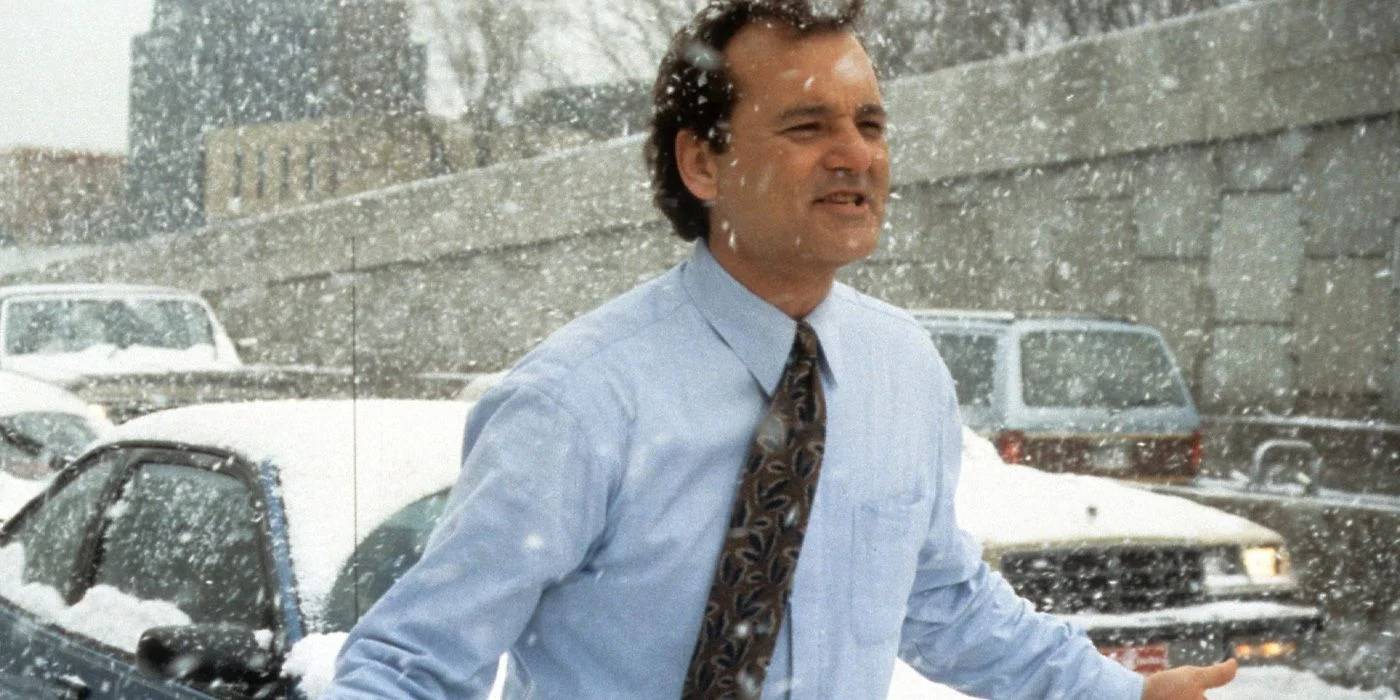 Groundhog Day is without a doubt one of Bill Murray's best performances, his best comedy, and one of the best comedies ever created. In the small town of Punxsutawney, Pennsylvania, he plays nasty, cynical weatherman Phil Connors, who becomes imprisoned in a temporal loop. Phil tries to cheat the system at first, but eventually realizes that the best way to make the most of his unusual purgatory is to start assisting others. Murray and his longtime colleague Harold Ramis' friendship was reportedly broken by the film, but the actor's stated insistence on making the script more emotionally complex (and downright pensive in certain sequences) rather than merely a joke mill undoubtedly made a superior film. Is it worth ruining your personal connections to make a masterpiece film? "Probably," I can confidently say after seeing Groundhog Day a dozen times. Also, keep an eye out for Michael Shannon, who plays the groom who is ecstatic to attend Wrestlemania in his first film appearance.
Inglourious Basterds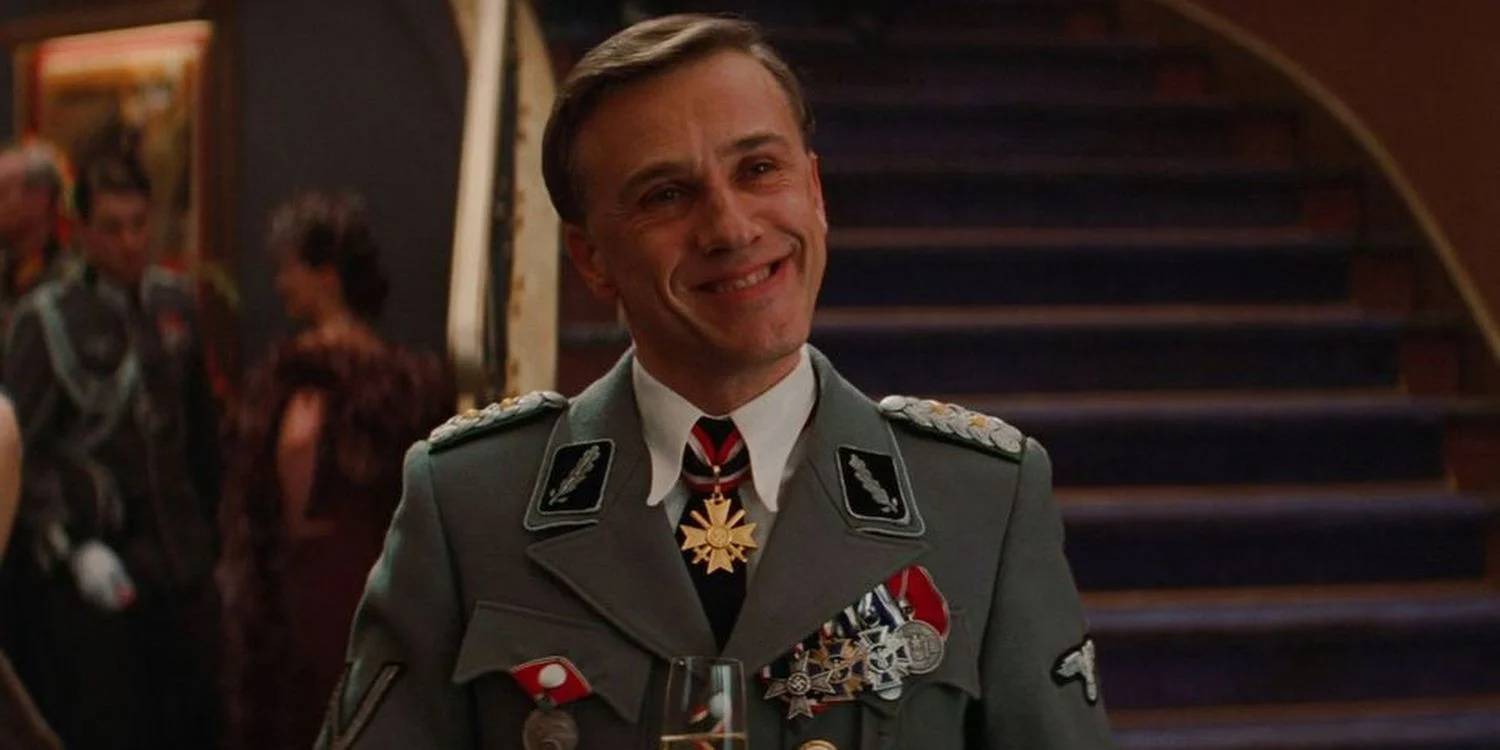 Inglorious Basterds is a WWII film set in Nazi-occupied France about Shosanna Dreyfus' (Mélanie Laurent) desire to exact revenge on Colonel Hans Landa (Christoph Waltz) for slaying her family. She flees to Paris, where she opens a cinema under the name Emmanuelle Mimieux. Because of her occupation, she attracts the attention of Fredrick Zoller (Daniel Brühl), a Nazi sniper turned propaganda filmmaker, who persuades Joseph Goebbels (Sylvester Groth) to hold the next premiere at her theater. Shosanna, seeing this as an opportunity to avenge her family, schemes with her lover Marcel (Jacky Ido) to set fire to the cinema during the premiere, killing everyone inside.
Shosanna isn't the only one planning to slay Nazis this evening. With the knowledge that every key Nazi official will be present at the premiere, the event attracts the attention of a ragtag band of guerrilla warriors known as the "Basterds," led by Lt. Aldo Raine (Brad Pitt), a coal miner from Tennessee's Great Smoky Mountains. Quentin Tarantino's extreme violence, offbeat humor, and wholly imagined history culminate in these events. Although Inglorious Basterds is not for everyone, it is unquestionably one of Tarantino's best flicks.
Jumanji: Welcome to the Jungle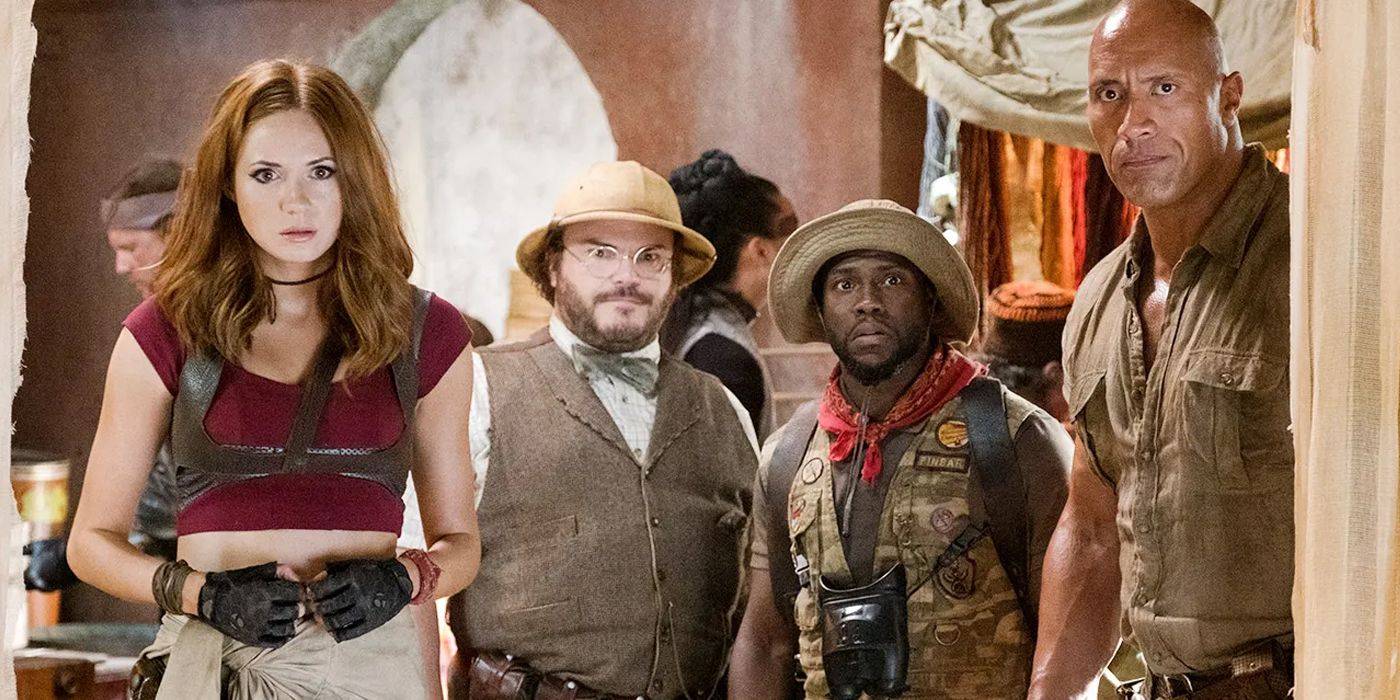 When four teens (Ser'Darius Blain, Madison Iseman, Morgan Turner, and Alex Wolff) are drawn inside a video game, their only way out is to finish the game with their avatar (Dwayne Johnson, Jack Black, Kevin Hart, and Karen Gillan). A sequel to the original Jumanji didn't seem like it would work, especially in today's society, where board games don't seem to have the same impact as they used to. However, Jumanji: Welcome to the Jungle managed to modernize the original film's concept – and novel – while still making it uniquely its own. Jumanji: Welcome to the Jungle doesn't fully alter the original premise, but it does a fantastic job of reskining it to fit what it's trying to say and achieve, seamlessly integrating action and humor and producing a terrific final result.
Millions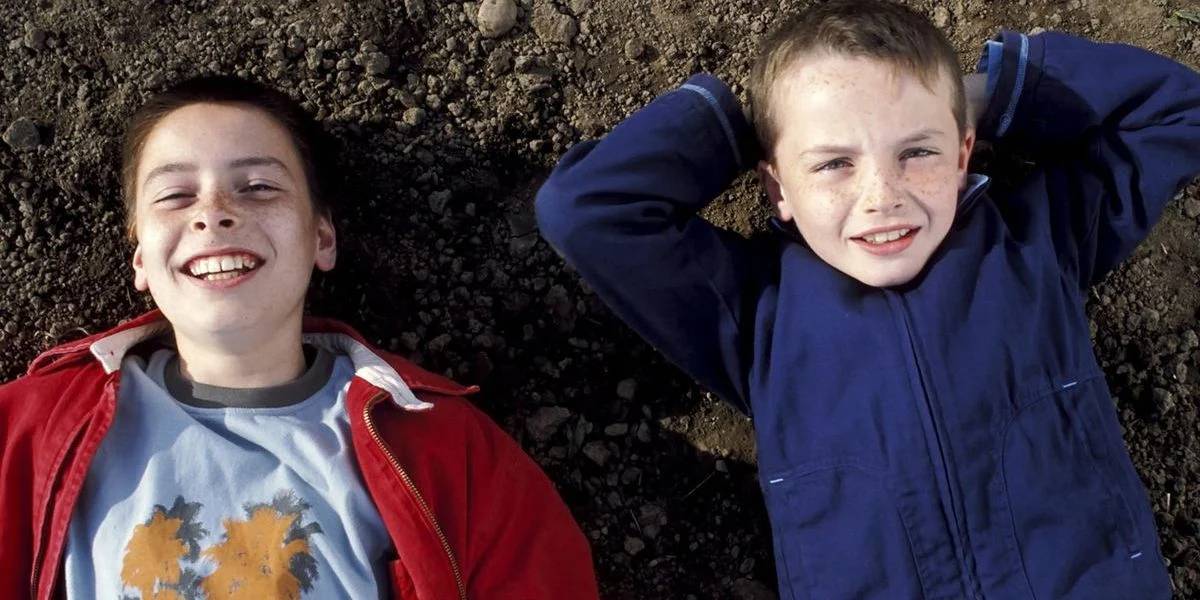 Millions was originally released by Fox Searchlight Pictures in 2004 and appears to have been considered suitable for Disney's streaming service from the generally adult—indie-leaning division. And boy, am I glad they did, because this is an underappreciated gem that will make you laugh, cry, and warm your heart completely. Millions follows a young Catholic boy named Damian (Alex Etel) who has a strange thing happen to him: an enormous amount of money is thrown at him. Directed by the ever-versatile Danny Boyle (this is the same guy who made Trainspotting and 28 Days Later? ), Millions follows a young Catholic boy named Damian (Alex Etel) who has a strange thing happen to him: an enormous amount of money is thrown at him. Literally. For example, robbers throw a bag full of cash from a train, which he takes. What would a small boy do if he was given a large sum of money? Damian is not your normal boy interested in material items, according to screenwriter Frank Cottrell Boyce (who also created the novel on which this is based). Even when his friends lure him with the finer things in life and the robbers come after him to recoup their losses, he wants to help people. Millions is a pleasant comedy that's interested in the old-fashioned idea that good people doing good things is worth celebrating, while occasionally bursting at the seams with visual innovation (it's Danny Boyle, after all). Isn't it, in a nutshell, Disney's philosophy?
Nine Days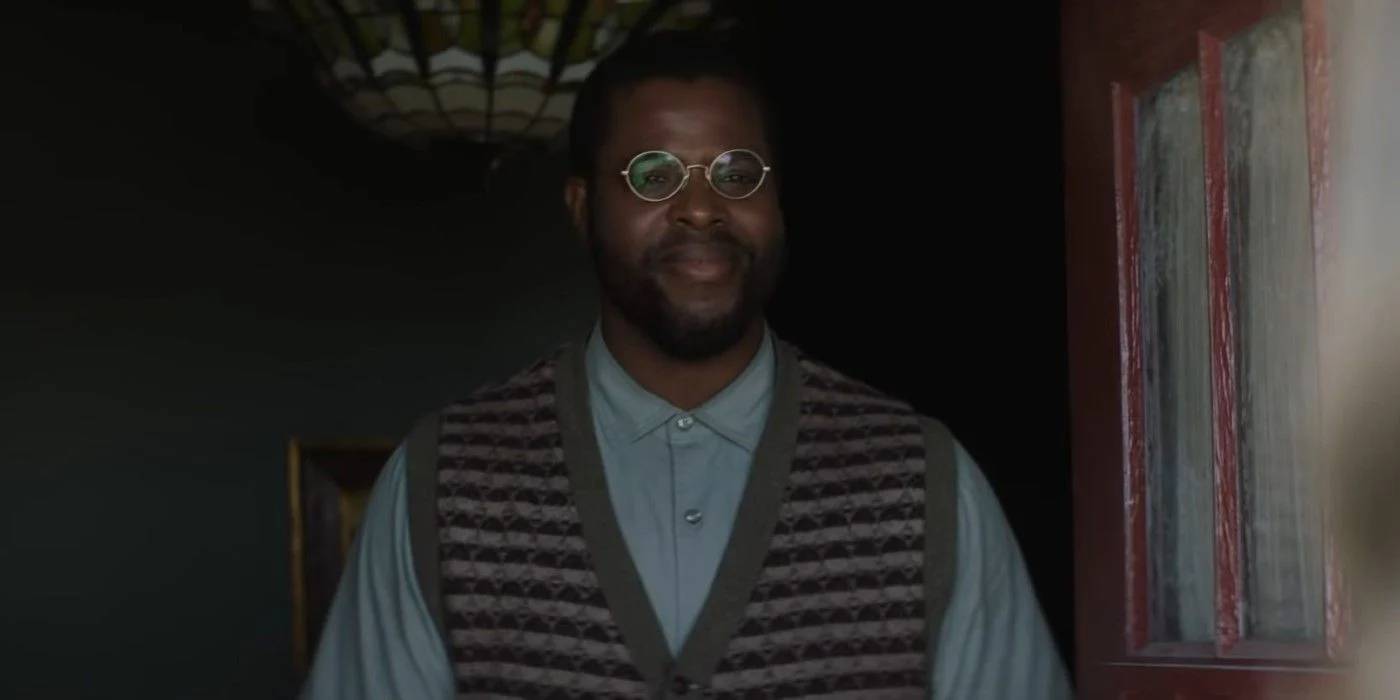 Nine Days, the debut feature from writer-director Edson Oda, is one of the most creative and simultaneously underappreciated films in recent memory. It stars Winston Duke as Will, a guy tasked with interviewing human souls in order to give them a chance to be born. He observes the world into which they will be born through a series of television screens depicting the lives of past souls who have been born. Will must battle with his job and destiny against the backdrop of a huge desert that represents a sort of in-between existence for all who pass through it when tragedy strikes the life of someone he once knew. The film is both contemplative and beautiful to look at, making the most of its constrained location by combining the limitless delight of its actors with spectacular sights. It's also shockingly humorous, finding humor in tragic moments when you least expect it.
Sicario: Day of the Soldado

The first Sicario film was a long, methodical drama about a man's spiral into madness; the 2018 sequel is a far bloodier undertaking. One of the most interesting aspects of the first installment was watching Emily Blunt's character steadily descend into depravity, but that moral center is utterly removed in Sicario: Day of the Soldado. Even if he saves the life of a child, Benicio del Toro's mercenary ex-lawyer Alejandro is far from a heroic protagonist, as Taylor Sheridan's screenplay explores a world where heroism is absent and even those with good intentions are forced to do terrible things; even if he saves the life of a child, Benicio del Toro's mercenary ex-lawyer Alejandro is Stefano Sollima creates stunning setpieces while maintaining a sense of realism.
Side Effects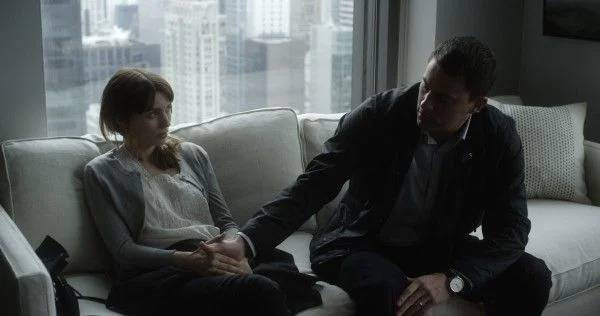 Steven Soderbergh's final picture before he purportedly "retired" from filmmaking was Side Effects, which he returned to nearly a year later. Soderbergh is known for precise thrillers, but his collaborations with screenwriter Scott Z. Burns have been particularly fruitful; Burns brings a unique perspective to highly specialized businesses. Following in the footsteps of Contagion and The Informant!, Side Effects delves into the pharmaceutical industry and the consequences of unproven medical research. Rooney Mara, whose character is forced to cope with the implications of an encounter she can't even recall, gives a strong performance in the tight, intimate thriller.
The Craft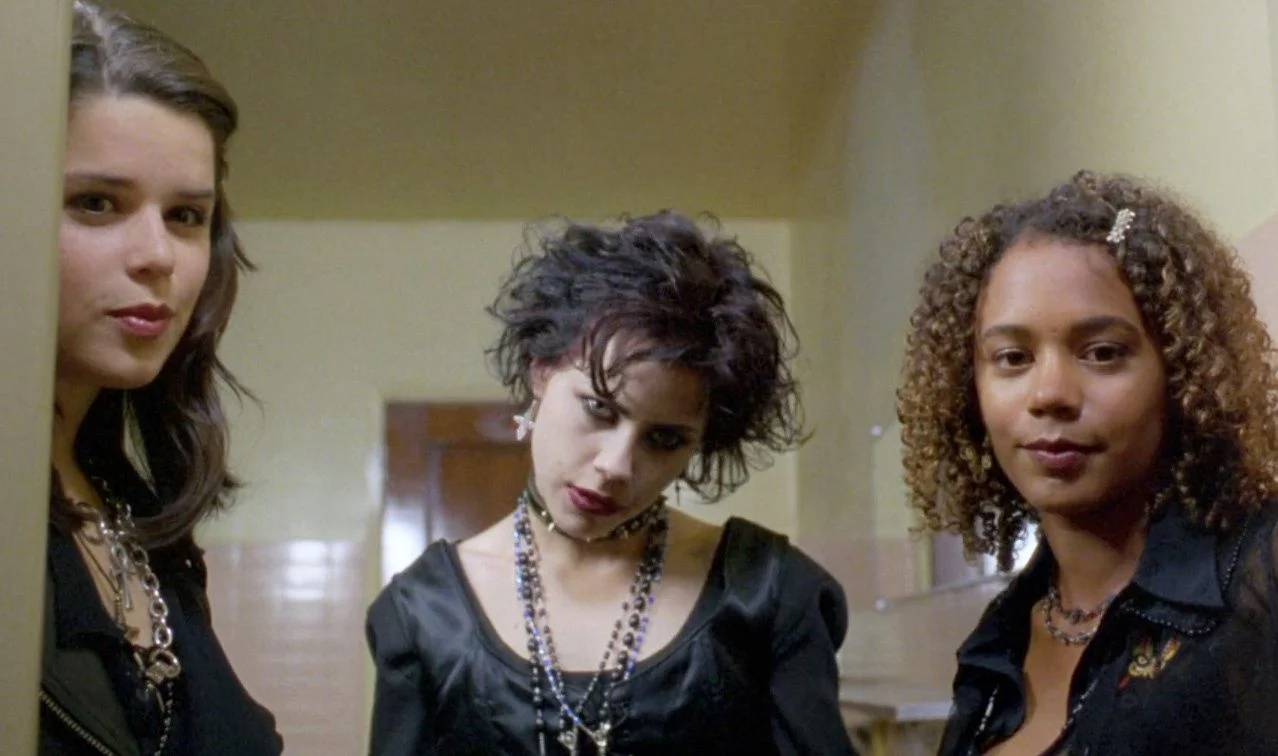 With Skeet Ulrich tossed in for good measure, The Craft is a great time capsule of 90s women's fashion and alternative rock. He's what you'd get if 1996 wished to grow up and become a real lad. Featuring Neve Campbell, Fairuza Balk, Robin Tunney, and Rachel True as a bunch of high school outcasts who could only ever be outsiders in a movie about high school, the girls turn to witchcraft to improve their social position. However, things swiftly spiral out of control as Nancy (Balk) loses her mind and begins murdering people. It's the ideal movie to rent for a sleepover, and the quality hasn't deteriorated with time.
The Darjeeling Limited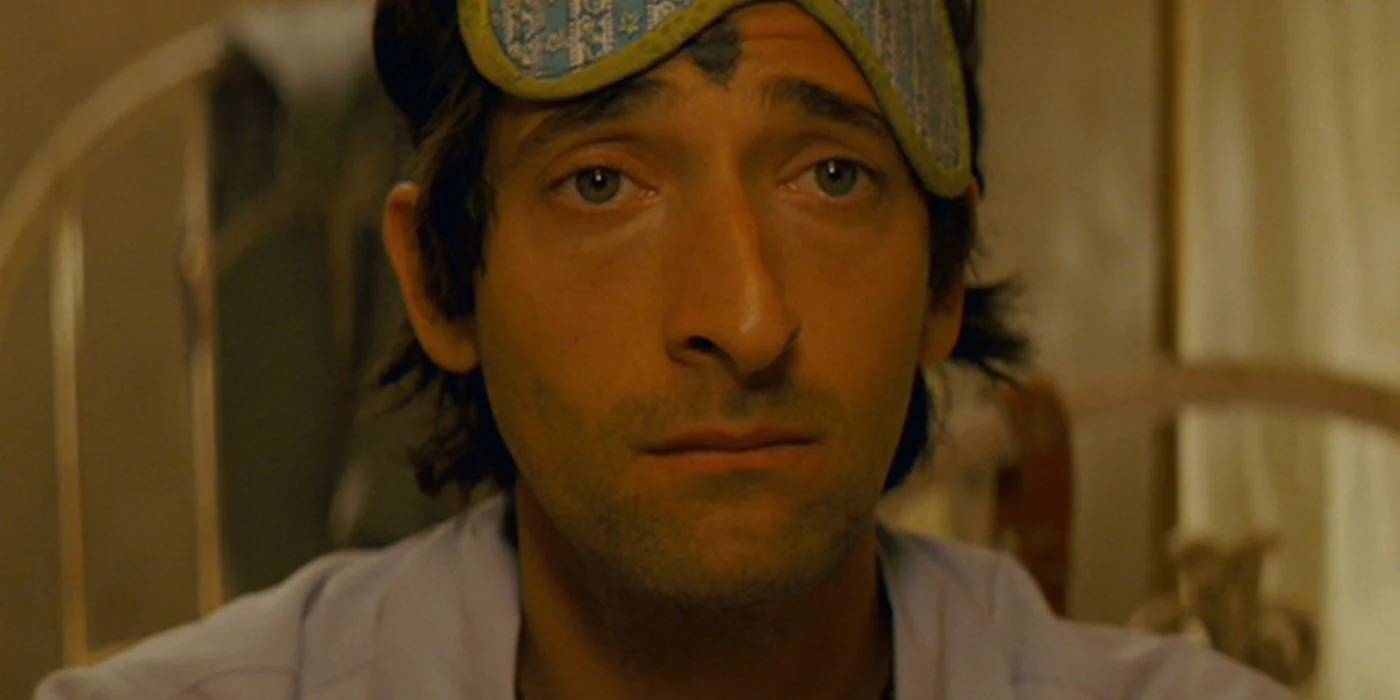 Wes Anderson's The Darjeeling Limited is another another piece of cinematic ecstasy from one of the best to ever do it. It tells the narrative of three brothers who embark on an emotional trip a year after their father's passing. Even if it isn't his best work, it retains his distinctive visual style and interest in melancholy stories with a subtle sense of humour. Anderson delivers small peeks into the state of being of the three estranged brothers Francis (Owen Wilson), Peter (Adrien Brody), and Jack (Jason Schwartzman) as the film follows them. This, however, adds to its intensity and suspense, thoroughly immersing us in the characters' tumultuous existence. As we watch them continually get left behind by a train that they must chase, the picture hits its own emotional sweet spot that is both overpowering and engaging.
The Father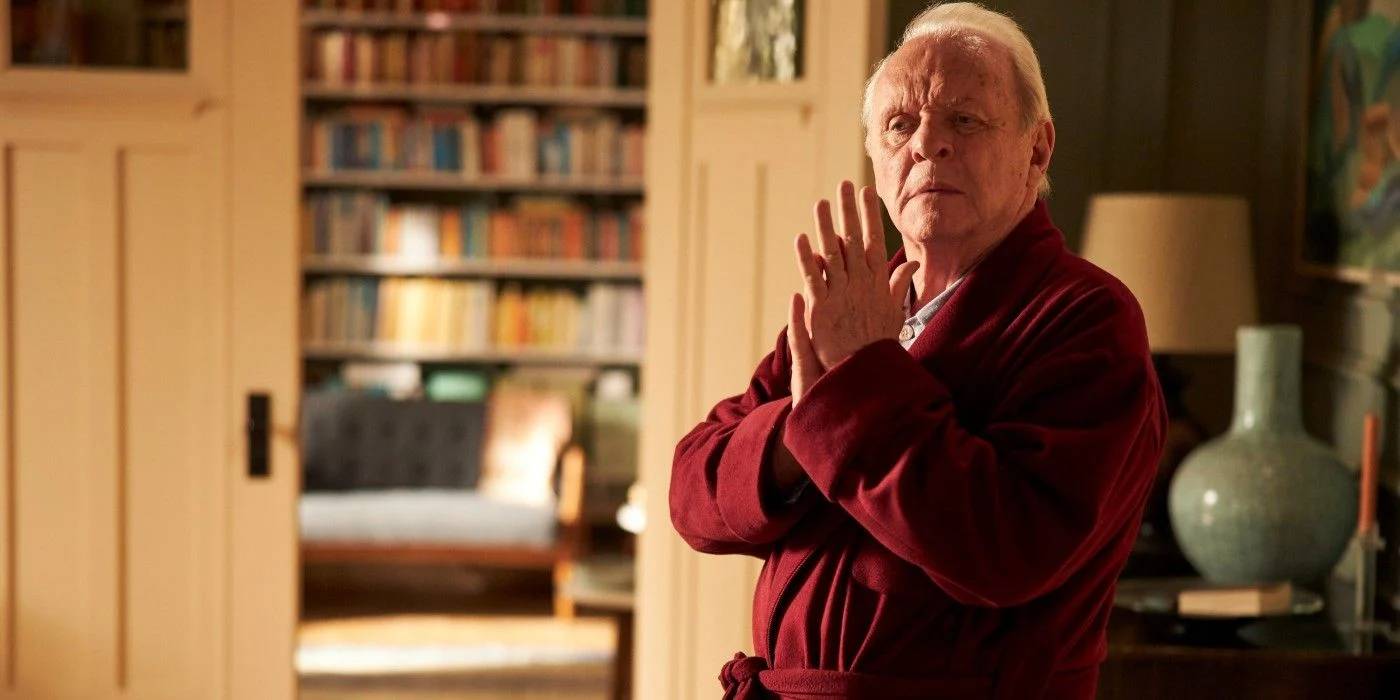 The Father is based on Florian Zeller and Christopher Hampton's co-written French drama of the same name. It follows Anne (Academy Award Winner Olivia Colman), who tries her hardest to help her obstinate sick father, Anthony (Academy Award Winner Anthony Hopkins). The Father is one of the best examples in recent years of how movies should show rather than tell. Alzheimer's disease is difficult to depict on screen, but Florian Zeller's deft direction in his directorial debut creates an environment that highlights Anthony's mental decline as the film proceeds. The Father is a mind-bending picture with some of the best production design you'll ever see. It employs every trick in its bag and makes a film that stays with you for days after the screen goes black.
This Is the End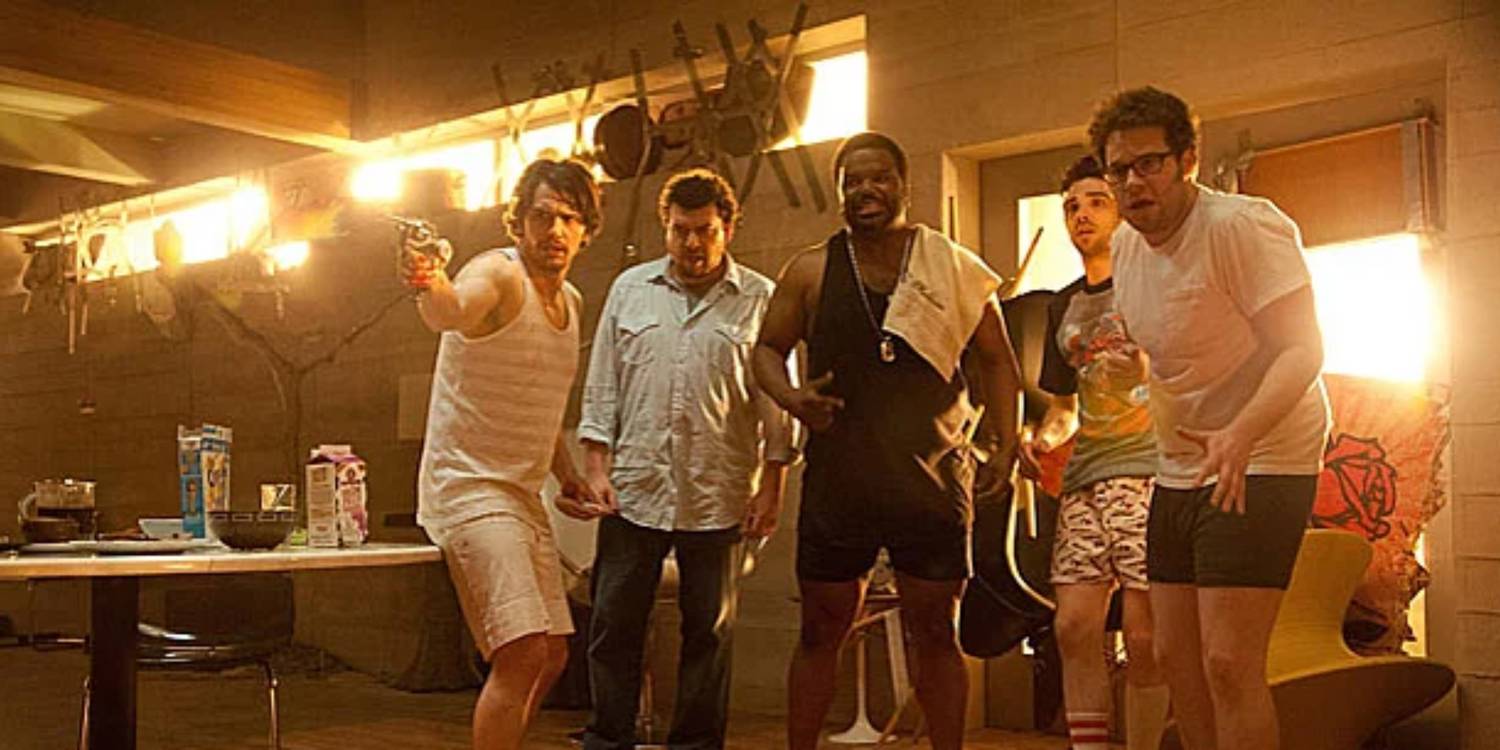 Have you ever imagined what might happen if celebrities had to confront the end of the world? Seth Rogen makes his directorial debut in this comedy in which he and his co-stars portray exaggerated versions of themselves as they face the end of the world. At its heart, though, is a narrative of two friends who have drifted apart and how they learn to deal with the shift in their relationship. As you might anticipate, This Is the End boasts a slew of memorable cameos and surprise performances, including Michael Cera, Rihanna, and Emma Watson in one of her first jobs post-Harry Potter. Danny McBride, in particular, is a scene-stealer who will make you laugh out loud. Which celebs will be able to survive the apocalypse? Half the fun is finding out!
Venom
Reporter Eddie Brock (Tom Hardy) unwittingly interacts with an alien species in his lab while investigating scientist Carlton Drake (Riz Ahmed). Venom is a symbiotic monster that is part of a species that is attempting to take over the Earth by occupying hosts. However, as Venom and Eddie become closer and discover that they are both outsiders in their own lives, Venom believes that life on Earth with Eddie might not be that horrible after all. That is, as long as he gets to devour a bad man now and then. Eddie and Venom team up to take down bad characters like Drake and the other symbiotes, thanks to Venom's incredible strength and mobility. Venom is packed with action, wit, and passion. It's about two loners who meet in a wide galaxy, and it's so much more than simply another Sony Marvel origin story. I'm not claiming Venom is a rom-com masquerading as a Marvel film, but Eddie and Venom's enemies-to-partners love arc is undeniably one of the film's highlights.