20 Best Murder Mysteries on Netflix To Fire-Up Your Detective Brain
Murder mysteries have always captivated the curiosity of audiences, from Sherlock Holmes' classic detective adventures through Agatha Christie's iconic figure Hercule Poirot to the never-ending delight Lieutenant Columbo has delivered to its viewers. We've been able to view a variety of films from this cherished genre thanks to Netflix, and while most of them were more recent, a handful were from the 1950s and 1960s. Whatever your tastes, we've tried to bring together a collection of films that range from excellent, riveting classics to recent crime thrillers in one location. So sit back, turn off the lights, and enjoy our Netflix list of excellent murder mysteries.
1922 (2017)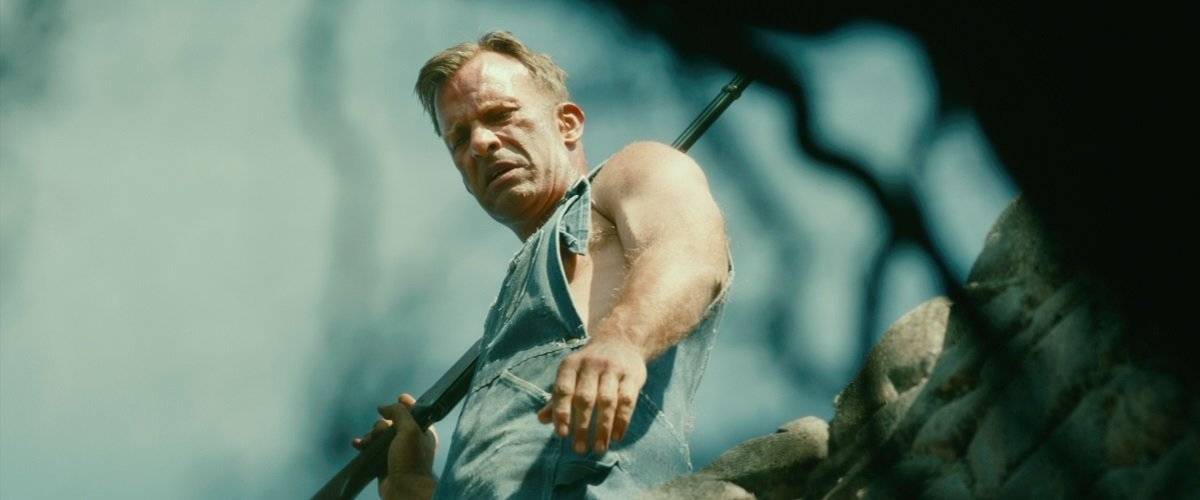 As the most recent addition to this list, this film brings another Stephen King novel to the big screen. Wilfred James is a farmer living in a tumultuous marriage with his wife Arlette, with whom he has a 14-year-old son, in 1922 Nebraska. He plans to murder his partner after an argument over freshly inherited land leads to talk of divorce. He enlists the help of his son to carry out this heinous crime. The dark and enigmatic drama has an intriguing approach and investigation thanks to great performances by its ensemble and lingering suspense.
A Fall From Grace (2020)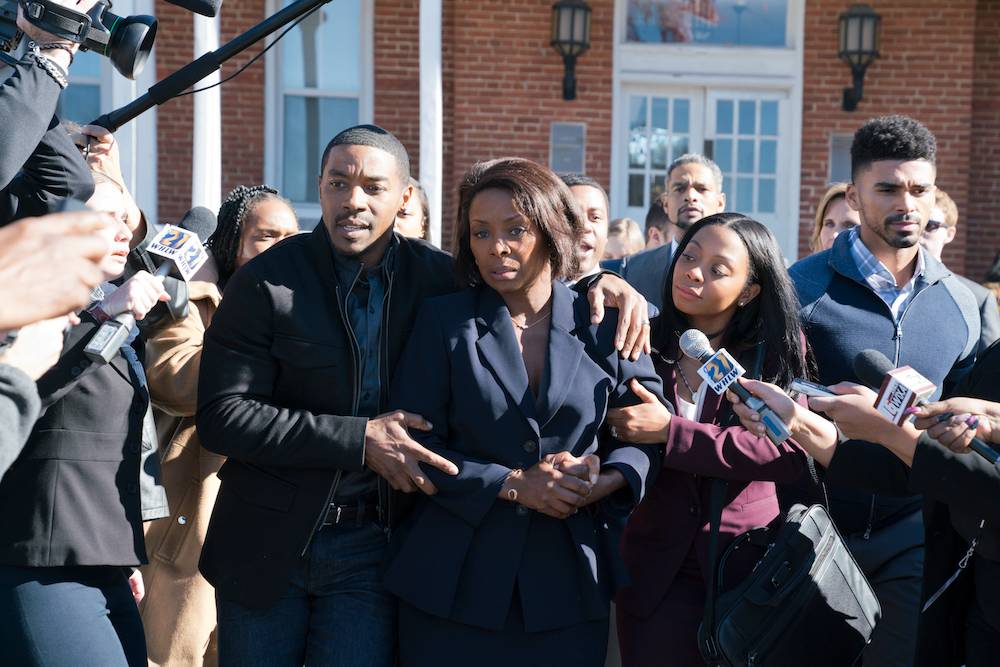 Tyler Perry directs and produces this murder thriller, which stars Crystal R. Fox, Tyler Perry, and Phylicia Rashad. When Grace Waters is suspected of murdering her husband, her lawyer doesn't accept the evidence and conducts her own risky inquiry. Will the inexperienced lawyer put her own life on the line to uncover the truth and acquit her lovely, law-abiding client, or will she give up on Grace like everyone else? To find out, you'll have to watch this gripping thriller. 'A Fall From Grace' contains some outstanding performances from its cast as well as a couple unexpected turns.
Badla (2019)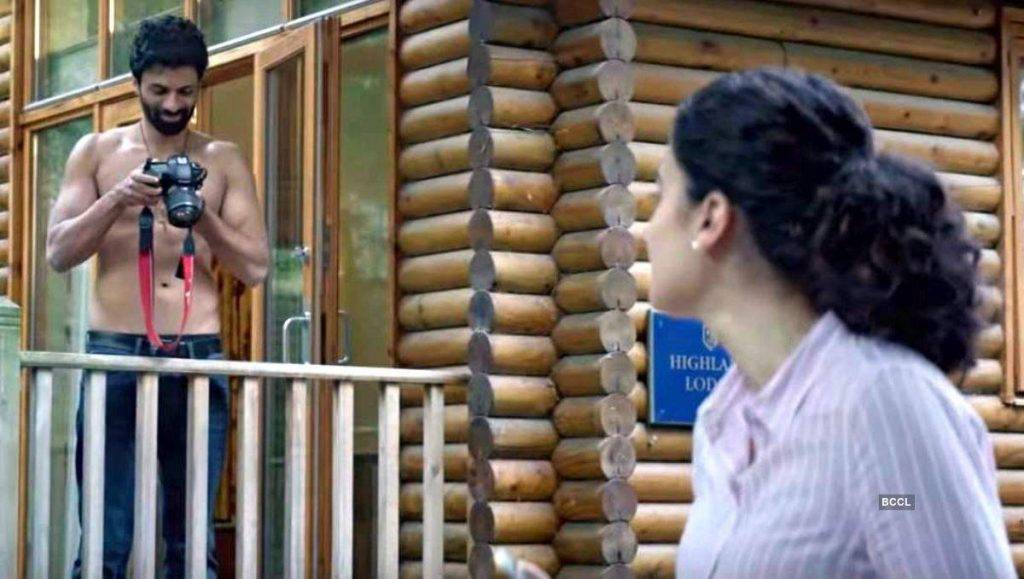 'Badla,' an official Hindi version of the 2017 Spanish thriller 'The Invisible Guest,' is a low-budget film starring Amitabh Bachchan, one of India's top stars. Taapsee Pannu, who portrays a successful entrepreneur who has been accused with the death of the man with whom she has been having an adulterous affair, backs him up with a superb performance. Naina Sethi, Pannu's character, hires a defense counsel named Badal Gupta through her own lawyer (Bachchan).
When Gupta discusses the case with Naina, he insists that she is concealing something from him. Naina, on the other hand, insists that the whole affair was staged to make it appear as if she was the murderer. The film is well-made, but the resolution is, to say the least, ludicrous. Despite its short running duration of 118 minutes, the film can be tedious at times due to the two main characters repeating the same dialogue over and over. The performances of the two principal actors are the highlights of the picture.
Buster's Mal Heart (2016)

The intriguing story of a hermit who lives in the mountains, on the run from the authorities, and survives by breaking into unoccupied vacation houses of the wealthy is told in 'Buster's Mal Heart.' When he begins contacting radio talk stations on a daily basis to shout about impending doom and conspiracy theories that he sincerely believes in, he obtains the nickname "Buster." Buster is tormented by the echoes of his past, of a wife and child, and he is haunted by the faint, fragmented memories of those clearly traumatic events. As the cops close up on Buster's hideout in the mountains, we learn why he's on the run through a series of flashbacks. Even when the authorities try to nail him as the murderer, Rami Malek is tremendously believable in his portrayal of a shattered man whose entire family has been slaughtered and who just wants to escape the horrors of his past. This film is definitely worth your time.
Dangerous Lies (2020)

After Leonard dies, Katie, a young and kind caregiver to a wealthy man n amed Leonard, inherits his whole inheritance and property. Katie is first hesitant to accept Leonard's money, but her husband persuades her to accept it because they deserve thanks for everything they did for Leonard. Katie and her husband uncomfortably move into Leonard's large house. Even though they have already paid off their bills, he begins acting strangely and greedily demanding more money. Katie and the investigator in charge of the investigation into Leonard's death both believe Leonard did not die of natural causes, and Katie soon begins to doubt everything, including her trust in her husband. Katie's condition grows increasingly precarious as the novel progresses, and she finds herself in grave danger when a man professing to be a real estate agent expresses an interest in purchasing Leonard's property. In this thrilling murder drama directed by Michael Scott, Jessie T. Usher and Camila Mendes feature as Adam and Katie.
Handsome: A Netflix Murder Mystery Movie (2017)

Gene Handsome, a homicide investigator in Los Angeles, has an uncanny ability to connect the connections and solve crimes. He lacks the ability to organize his own life. When Handsome moves into a new house, he introduces himself to the attractive neighbor and her nanny Heather. Handsome learns the next day that Heather has been murdered and dismembered, her body left outside the home of a failed actor. Handsome must piece together the truth of what happened to the babysitter from there. Handsome, on the other hand, is stuck with a useless crew and must perform the most of the heavy lifting to solve this crime. The dark comedy picture, directed by Jeff Garlin (who also stars in it), is entertaining and ideal for light viewing when you don't want to be too immersed in a plot-heavy head-scratcher. The murder isn't particularly complicated, and the conclusion is quite predictable, but it's worth watching for the chuckles.
Hold The Dark (2018)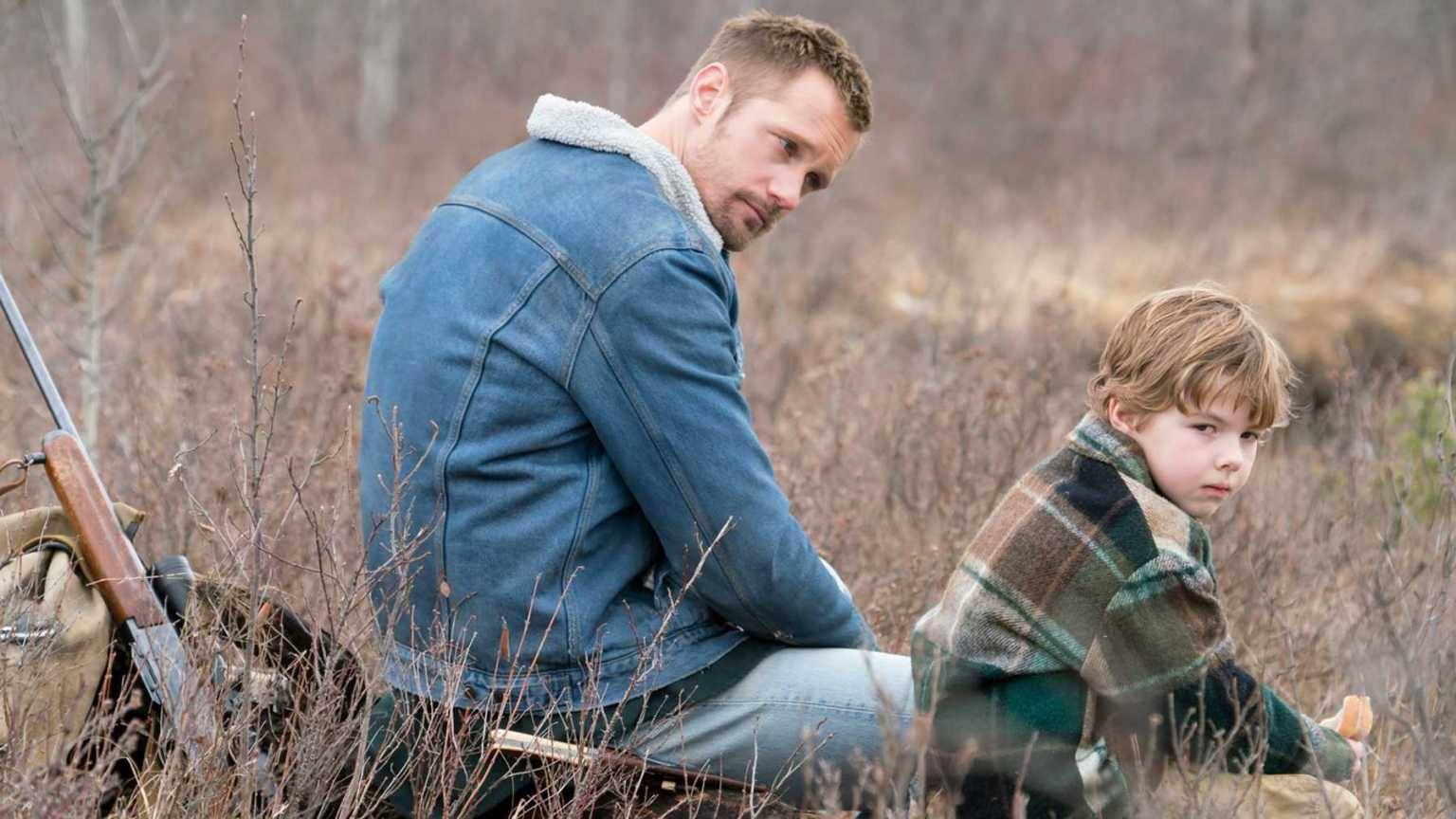 Rusell Core, a naturalist, is summoned to a remote Alaskan town in December 2004 by a heartbroken mother who claims her kid has been abducted by wolves. Three children have vanished from their Alaskan hamlet. Core, who does not believe this is the work of wolves, pursues the pack but refuses to shoot them. When he returns to the village, he discovers that the woman who had been hosting him has vanished, and her son's frozen body has been discovered inside the house. When the boy's father, a war veteran, returns from Iraq distraught, he goes on a murdering rampage in search of his child's killer. Core tries to keep up with the irate, crazy father and the missing mother, but he joins forces with a cop to try to stop the husband and wife from committing additional murders. The film's pace is slow and menacing, but that's understandable given the horrific story it conveys. 'Hold The Dark' would be an intense watch for viewers who enjoy their murder mysteries as dark and spooky as they come.
I Am The Pretty Thing That Lives In The House (2016)

'I Am The Pretty Thing That Lives In The House,' directed by Osgood Perkins and starring Ruth Wilson, is a supernatural/horror murder mystery. Lily is employed as a live-in caretaker for an old novelist with dementia, and she has a sneaking suspicion that the author's home is haunted. Another presence in the house, Lily notices and feels, is attempting to connect with her. When she discovers her boss's unfinished horror novel draft, it becomes evident that the heroine, Polly, was a real person the author knew rather than a fictional character. As Polly's tragic narrative unfolds, so does Lily's sanity, and the film culminates in an uncanny double death when Lily discovers the horrific truth about what happened to Polly and who murdered her. This film is pretty creepy, with plenty of well-placed horrors to keep your pulse racing. It's a double delight for horror and mystery fans.
In For a Murder (2021)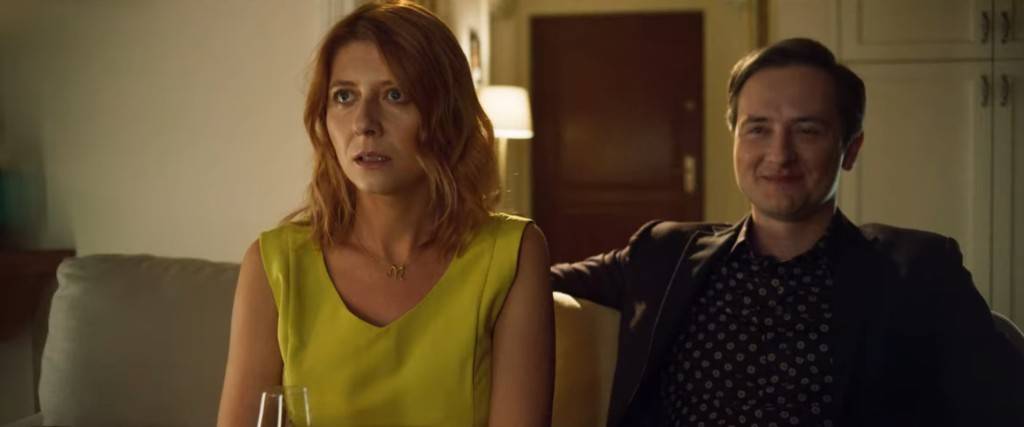 'In For a Murder' is set in the quiet Polish town of Podkowa Lesna and follows Magda Borowska, a stay-at-home mother who enjoys crime fiction. Despite the fact that she is shown in the film as an ordinary housewife dealing with everyday concerns, Magda is bored in her surroundings and yearns for some excitement. The thrill comes in the shape of a terrifying surprise when her dog, Mela, takes her to a dead corpse outside city hall. Magda constantly looking for methods to interfere with the inquiry because the local police officer, Inspector Jason "Jacek" Sikora, is a childhood acquaintance and admirer of hers. What's more, the film draws similarities between Jason's rigorous detective work and Magda's social engineering, which culminates in a stunning climax. 'In For a Murder' is a rare treat for fans of old-school murder mysteries, as it is written in the style of classic Agatha Christie novels.
In The Shadow Of The Moon (2019)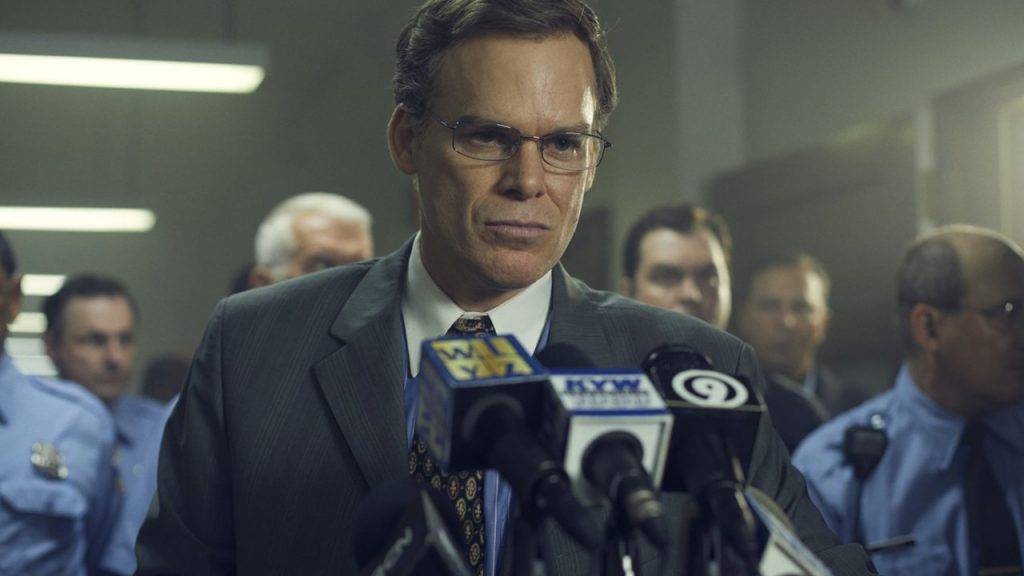 'In The Shadow Of The Moon,' a Netflix original film, is directed by famed filmmaker Jim Mickle, who has also directed films such as 'Mulberry Street' and 'Cold In July.' The story revolves around police detective Thomas Lockhart, who is on the hunt for a serial killer. However, this serial murderer acts in an unusual manner. Every nine years, he comes back to life and then vanishes into thin air, leaving no trace. The only issue Lockhart has in his investigation is that the evidence contradicts all scientific logic and reason. Is the killer using supernatural methods? Or has he made a significant scientific breakthrough? As you settle down to watch 'In The Shadow Of The Moon,' you will be asking yourself this question. However, be in mind that the film's plot resolution may leave you disappointed. The cinematography is without a doubt the film's strongest feature.
Lost Girls (2020)

In her hunt for her missing daughter, a heartbroken mother uncovers multiple unsolved killings of young female escorts, all of whom were victims of the Long Island Serial Killer, who remains unidentified to this day. The killer's moniker comes from his characteristic habit of dumping the dead of sex workers around Long Island's South Shore barrier islands. The film 'Lost Girls,' which is based on a true serial murderer case, does not provide a denouement because the killer was never apprehended. It is, however, a hard-hitting, thrilling watch that all genre enthusiasts will enjoy.
Murder Mystery (2019)

Jennifer Aniston and Adam Sandler are comedy icons, so the news that they would be collaborating on a Netflix original film generated a lot of excitement in the entertainment industry. 'Murder Mystery,' the result of their partnership, is a humorous comedy that also addresses a murder case. Nick Spitz, played by Sandler, is a cop, and Audrey, played by Aniston, is his murder mystery fan wife. Audrey and Nick meet a man on their flight who invites them to spend time with him on his family yacht while on a trip to Europe to revitalize their marriage. They happily agree and go on to meet a slew of celebrities on the cruise. However, their joyous journey is cut short when a wealthy millionaire is murdered on the yacht. Their difficulties become even more complicated when Nick and Audrey are accused with the murders.
The film is one of Netflix's most popular 2019 offerings. Though the premise and humor are both bad, the two starring actors' performances are what will keep you watching the movie. Both Aniston and Sandler possess amazing comic timing and make full use of it.
Perdida (2018)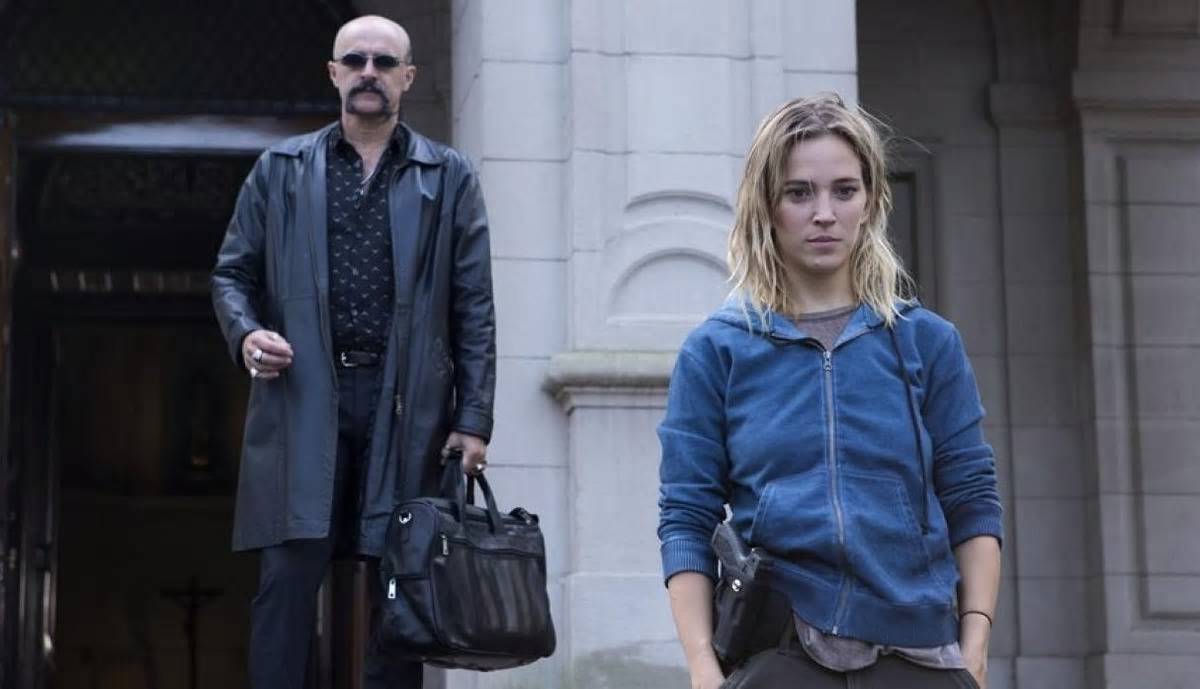 On her mother's request, Pipa, a fierce cop, investigates the disappearance of her companion from 14 years ago. Cornelia, Pipa's companion, went missing 14 years ago and was later ruled dead after an intensive search turned up nothing in police archives. Cornelia's mother, on the other hand, refuses to believe her daughter is dead and urges Pipa to reopen the case and investigate further. As Pipa begins to follow a long-lost trail, she finds herself in more peril than she thought, eventually uncovering a far more sinister conspiracy than she could have imagined. Pipa does get to the bottom of what happened to her friend Cornelia by following the clues, but what she discovers is far more frightening (and intricate) than a typical young girl murder. When dealing with a dark theme, the Argentinian film 'Perdida' exhibits adequate balance and solemnity. While the plot is interesting, most viewers will be able to figure it out halfway through the film.
Raat Akeli Hai (2020)

The opening sequence of 'Raat Akeli Hai,' which translates to "The Night is Lonely," strikes a gloomy tone from the start, showing a lady and her driver driving in a car before being slammed from behind by a truck. After then, a mysterious stranger approaches the vehicle and shoots the couple, then burns their bodies with acid. The plot then jumps forward five years, and the film focuses on the murder of a newly married landlord. Inspector Jatil Yadav, who is investigating the death, quickly discovers that the family is uncooperative. In addition, he detects an odd dislike and suspicion of the landlord's new wife, Radha. Jatil befriends Radha after realizing she is his only lead in a hostile setting and tries to collect information in any way he can. 'Raat Akeli Hai' is known for its convoluted and complicated plot that builds to a stunning finale that will surprise even the most ardent crime movie fan.
Shimmer Lake (2017)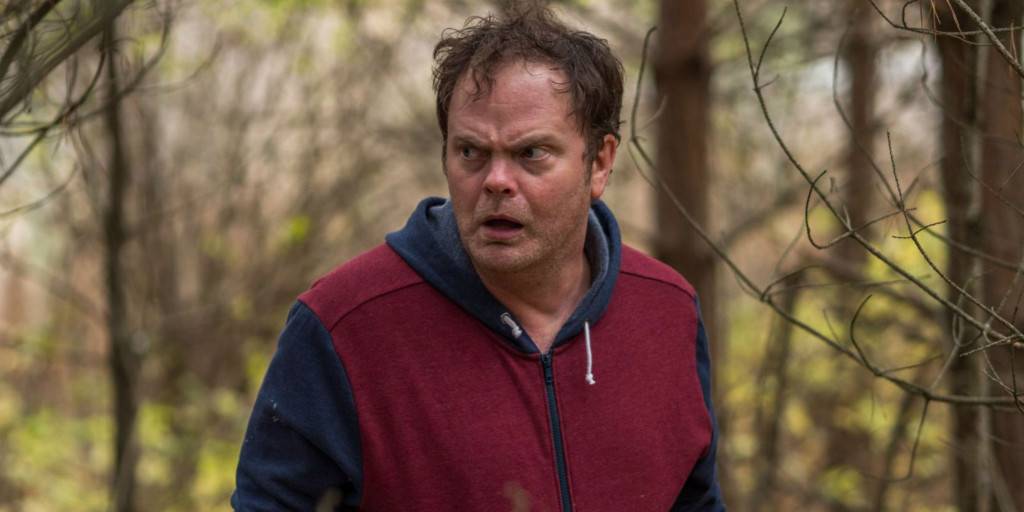 'Shimmer Lake,' a backward-narrated picture, begins on a Friday and ends on the previous Tuesday. Andy is the lead suspect in a bank heist that occurred on Friday, and he is on the run with all of the stolen money. One of the four men pursuing Andy is Andy's brother, Zeke. The bank is owned by a judge who was assassinated in his own home, and there was an explosion in a meth lab that killed the wife and son of another heist accomplice. 'Shimmer Lake' contains a lot of loose ends and a brain-wrecking excitement that you can't miss, thanks to a lot of plot twists and a reverse chronological plotline. For its brutal representations, 'Shimmer Lake' is sometimes compared to films like 'Pulp Fiction.'
The Woman in The Window (2021)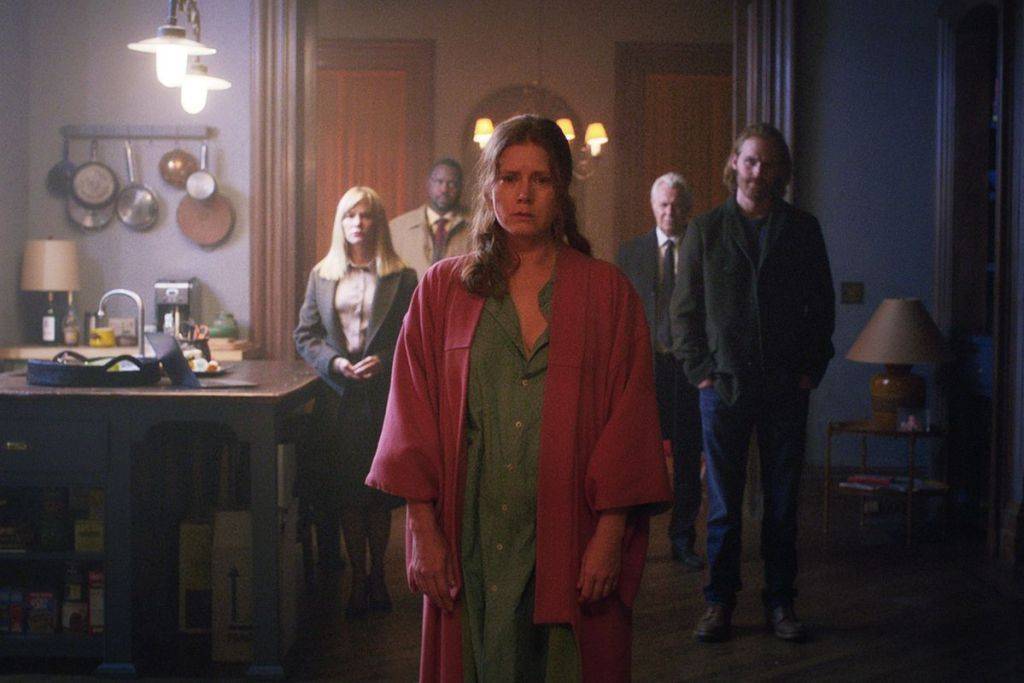 'The Woman in the Window,' based on A. J. Finn's eponymous 2018 novel, follows child psychologist Anna Fox, who suffers from agoraphobia after her divorce from her husband. Anna, who is confined to her apartment, begins to watch her neighbors and observes a new family moving in across the street. Jane Russell and her son, Ethan, eventually become friends, with the latter implying that his father is abusive. Anna continues to watch the family in the hopes of catching Mr. Russell in the act, until she notices Jane's husband stabbing her to death in the living room. Despite calling the cops, her world comes crumbling down around her when another lady arrives on the scene and claims to be Jane Russell. She is determined to find out what is going on, believing that something shady is going on. Even still, as reality crumbles around her, Anna grows increasingly unclear about the distinction between fact and fiction.
The Hateful Eight (2015)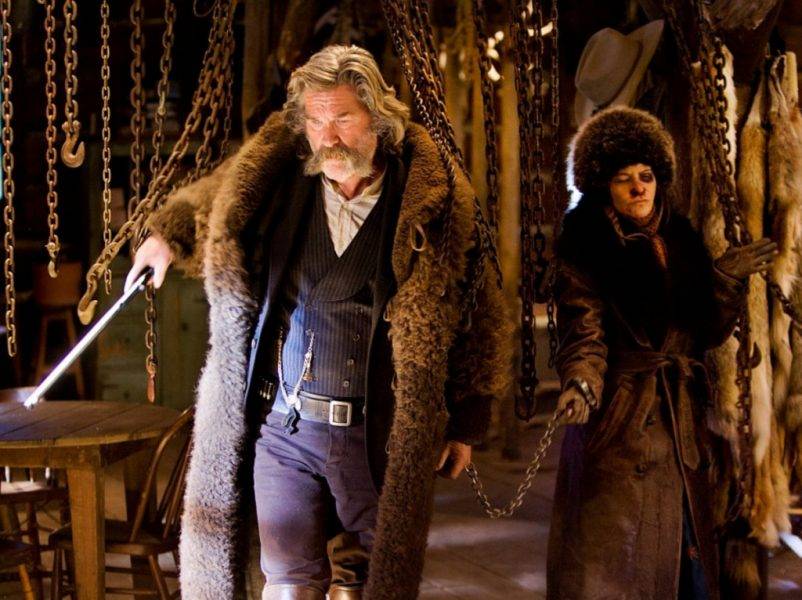 Fasten your seatbelt for a thrilling Tarantino ride set in a wintery America years after the Civil War. After a blizzard strikes on a frigid winter morning, a couple of protagonists, unable to continue their journey, settle at Minnie's Haberdashery, a warm and welcoming lodge that has already welcomed other travelers from all across the war-torn country. To begin with, the group of eight characters, which includes a hangman, a cowboy, and a crazy fugitive, get to know one another until two of them are poisoned and slain. Only one of the eight suspects the murderer, and the viewer is gradually exposed to the tiny mysteries that emerge in this theater-play-like masterwork. Of course, the performances are fantastic, and many of them are Tarantino's regulars from previous action-packed suspense thrillers. If you haven't already, go watch it right now.
The Invisible Guest (2016) [a.k.a. Contratiempo]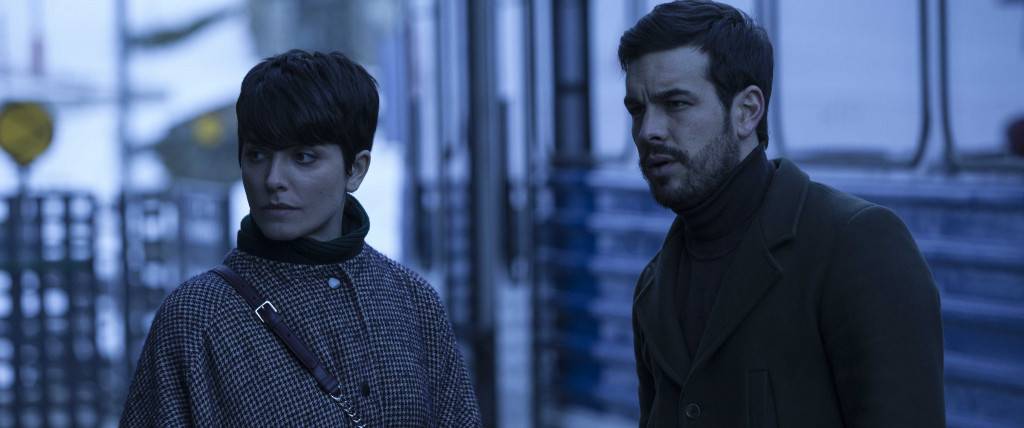 'Contratiempo,' a Spanish crime mystery thriller, follows Adrian, a wealthy business magnate on bail for the suspected death of his lover. He meets with Virginia, an experienced lawyer, and has only three hours to build a solid defense for himself in order to defend the supposed murder charge. Laura, Adrian's dead lover, turned out to be in an adulterous relationship, and Adrian was wrongfully blamed for the murder, considering that their relationship had terminated years earlier. With suspense-filled signals surrounding Adrian's case and vast character depths, 'Contratiempo' frequently convinces audiences to believe something that isn't true at all, forcing us to start looking for clues all over again. 'Contratiempo,' a compelling and mind-boggling narrative rarely forgotten, is one of the unique conceptions in which audiences get to be investigators.
The Most Assassinated Woman In The World (2018)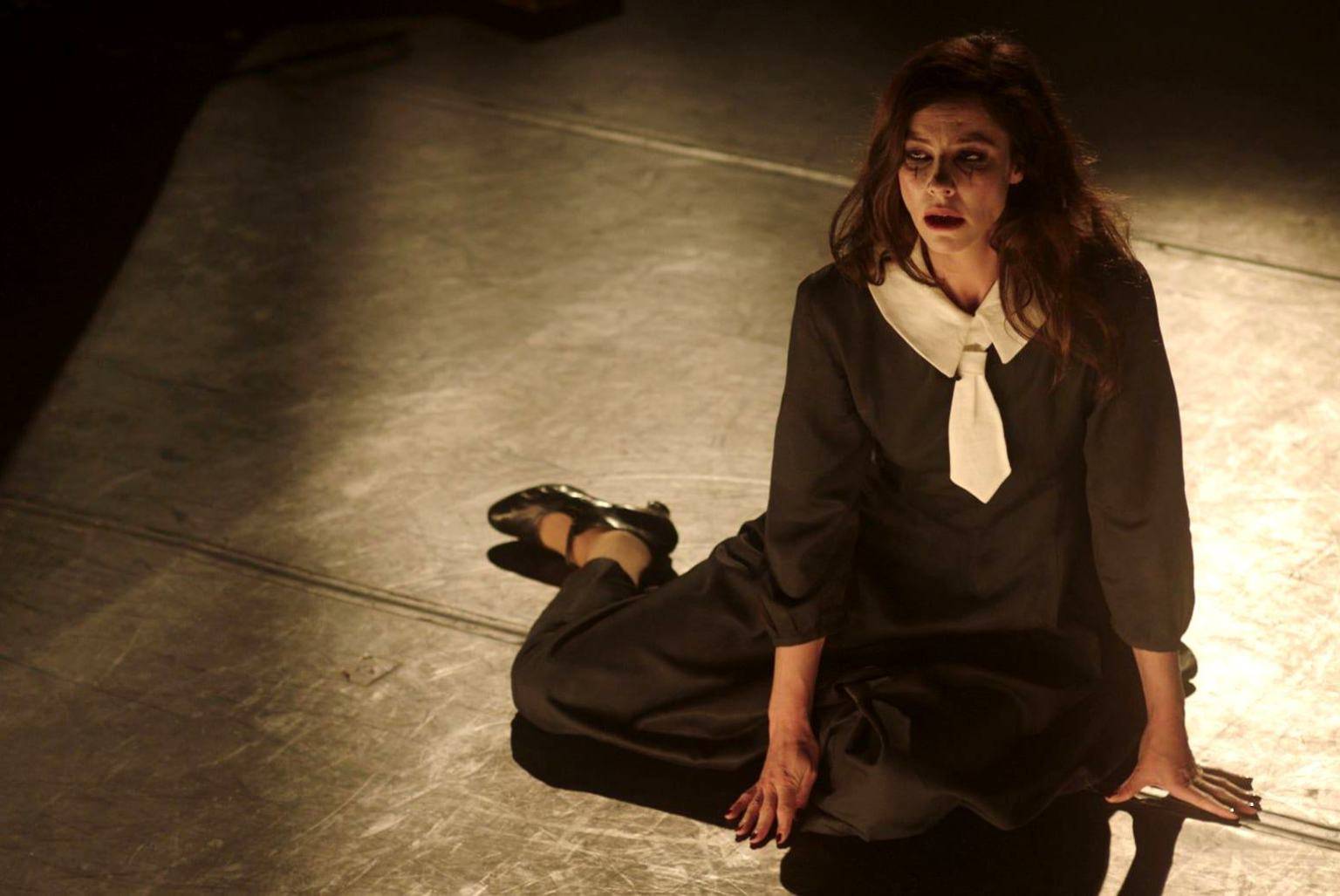 'The Most Assassinated Woman In The World' is a French film about a theatre actress famed for portraying tragically (and brutally) killed onstage characters. Paula, the actress, is dealing with a stalker as well as frightening flashbacks from her dark past. In a smitten journalist named Jean, she finds a companion, lover, and confidante. As they get closer, Paula shares with Jean her nightmare memories of the night her sister was murdered by the same man who had raped her, and how he had gotten away with it. She claims she had the impression he was still around, like a dangerous presence continuously watching. The film is quite entertaining and will keep you from looking at your phone for the duration of the film. Paula's terrible narrative culminates in a heartbreaking and horrific act of violence that will linger with you for a long time. Paula is played by Anna Mouglalis, who is gorgeously wounded and intriguing.
Unknown Origins (2020)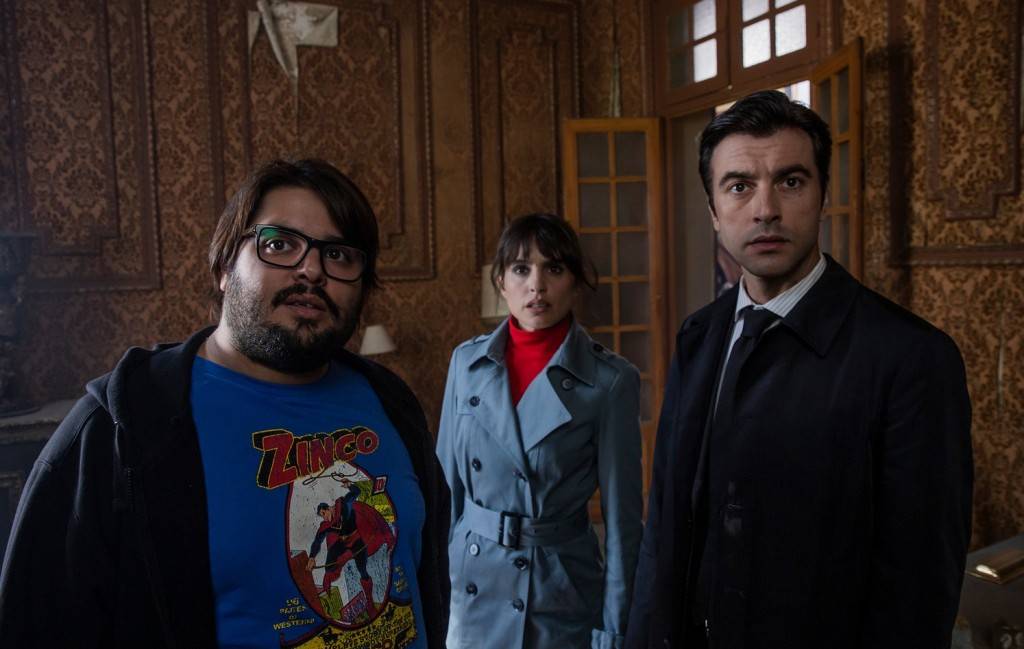 'Unknown Origins,' a mind-blowing Spanish murder-mystery thriller, recounts a sequence of murders in which the culprit uses superhero origin stories as his modus operandi. The film depicts a murderer imitating the Hulk by overdosing a victim with steroids, cutting out another's heart, and wrapping his body in a metallic outfit similar to Iron Man. The investigators on the case initially assume they are too old to take comic books seriously. Even so, when the knowledge becomes too important to assure a solid conclusion, they seek outside assistance. That's when Cosme, a cop who had previously been forced to quit, sends in his son, Jorge, a comic book store owner and superhero expert. The remainder of the film follows the detectives and Jorge as they fight a deadly foe and race against time to apprehend the killer before he strikes again.