When the weather outside is nasty, the best thing to do is wrap up on the couch with a cup of hot tea and a new TV show. Netflix is the ideal company for these occasions because their video library contains all of the top TV programs and shows. The company creates its own programs and acquires top-rated TV shows from around the world. Its brand has already established itself as a sign of quality, implying that any product released under this banner is worthy of your attention.
Altered Carbon, 2018–2020

Humanity will have overcome the dilemma of eternal life in the future. Consciousness is digitized and stored in spine-implanted cortical stacks. Takeshi Kovacs, a highly trained soldier, must solve a complex case in order to gain his long-awaited release.
Atypical, 2017 — present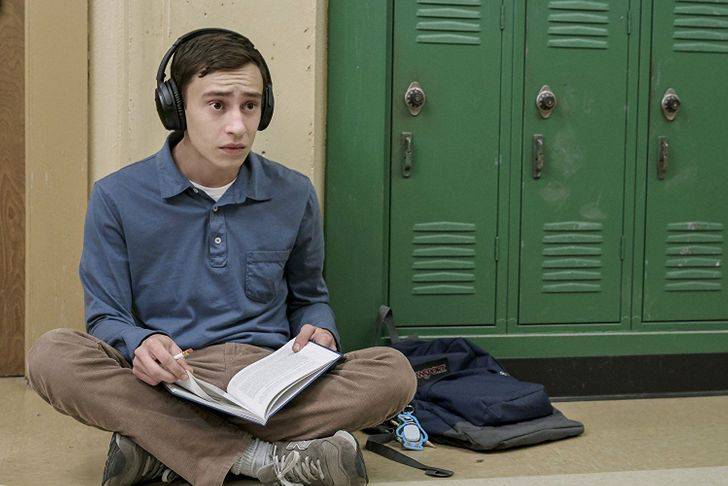 Sam, an autistic 18-year-old, believes it's time to find a girlfriend, embarking on a journey that leads Sam's mother down her own life-changing road as her son seeks more freedom. This is a tale about a young man's coming of age. This series also delves into what it's like to be a typical person in the first place.
Aunty Donna's Big Ol' House of Fun, 2020 — present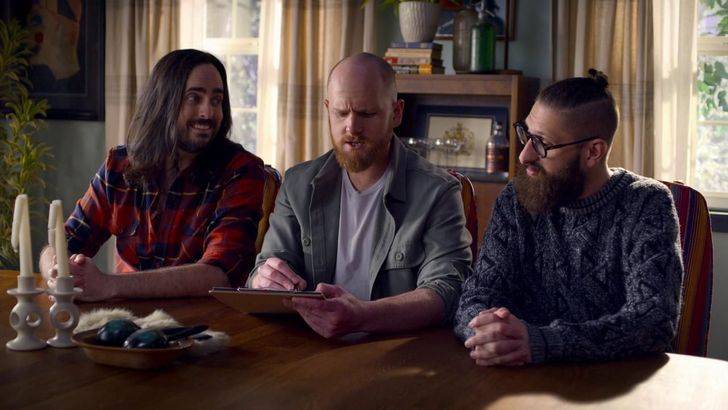 Aunty Donna's Big Ol' House of Fun, a new sketch series, follows them on an amusing journey through their daily lives. They search for a new roommate, play about with Wi-Fi names, hunt for riches, and battle household appliances. This is a hilarious series.
Barbarians, 2020 — present

The Roman Empire makes an attempt to subjugate the Germanic tribes. The tribes pay tribute on a regular basis, but they are not yet ready to succumb to their foe. In the deep forests, a well-trained Roman army arrives. This isn't the first time one of the commanders has visited this region. The series depicts the famous Teutoburg Forest battle, in which Germanic warriors halted the Roman Empire's northward advance.
Black Mirror, 2011 — present

The world of the near future, which is so similar to our own, demonstrates what technological advancement can lead to. Each episode tells a different story that has nothing to do with the previous one. They depict how progress can transform our reality in the near future in a comedic and sometimes tragic fashion. Alternatively, it is already transforming us.
This is an anthology that assembles a mirror from brilliant and unique elements, much like a mosaic, and reflects our evolution as a species in a dark way.
Blood of Zeus, 2020 — present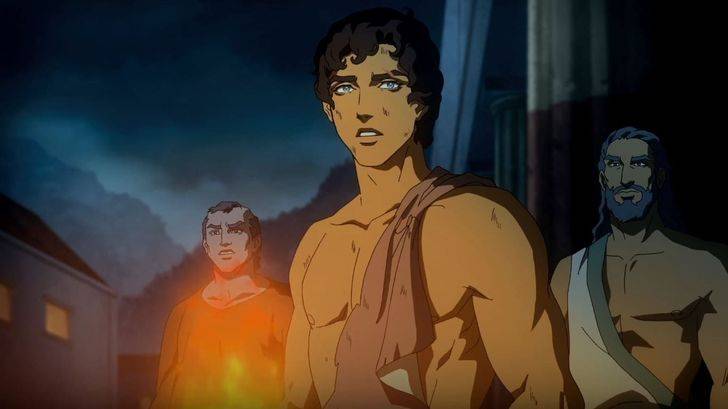 Heron, a commoner in ancient Greece, finds his actual identity as a son of Zeus, as well as his mission: to save the world from a demonic army. It's a unique interpretation of Greek mythology. So, if you overlook the accuracy a little, you'll adore it!
Caliphate, 2020 — present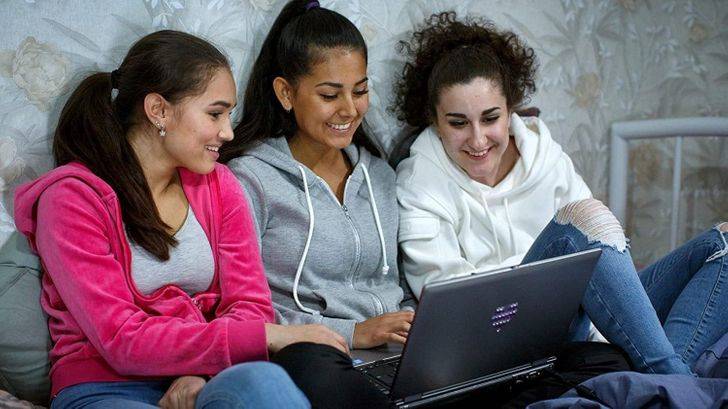 Fatima is employed at the Swedish National Security Agency. One of the informants sends her a message about a pending severe crime. This event has an irreversible impact on her life. This is a realistic series on contemporary trends that divide society into two camps.
Cobra Kai, 2018 — present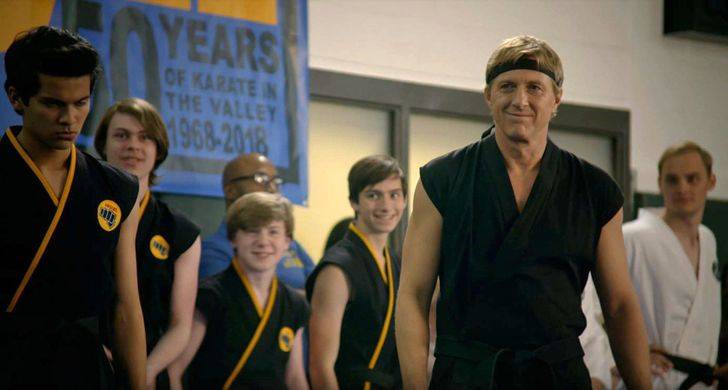 Johnny Lawrence used to be a karate champion, but now he's at the bottom of his game, surviving on minor side jobs. After saving a youngster from bullies one day, he decides to create a martial arts school. On the horizon, his long-time adversary appears.
Daredevil, 2015–2018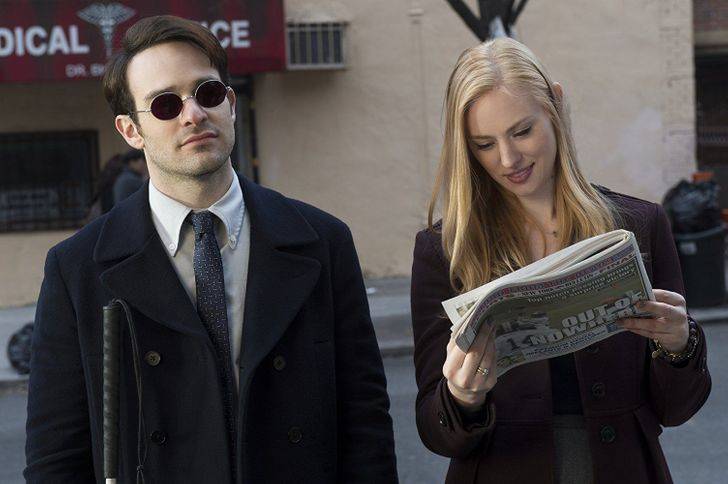 At night, a blind lawyer who helps the town's needy citizens becomes vigilante. His double life is unknown even to his closest pals. He will be able to safeguard them from enemies in this manner. For the vibrant Marvel Cinematic Universe, the series is rather dark and was done in a film noir style.
Dead to Me, 2019 — present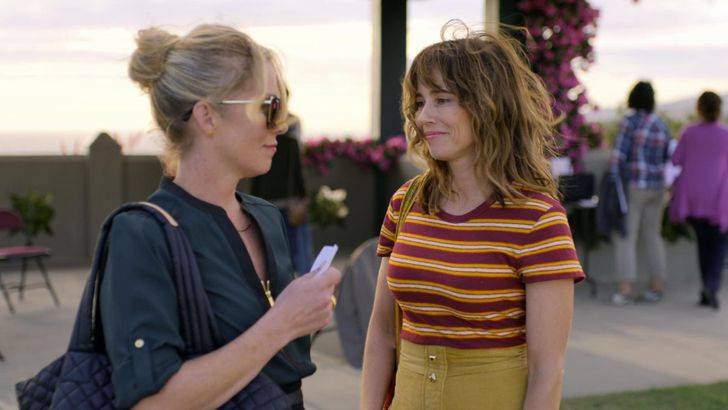 Jen's spouse died in a vehicle accident not long ago. Because the perpetrator has never been apprehended, this widow resolves to conduct her own inquiry. She also enrolls in group therapy, where she meets the enigmatic Judy. Her new acquaintance, on the other hand, has a lot of secrets.
Delhi Crime, 2019 — present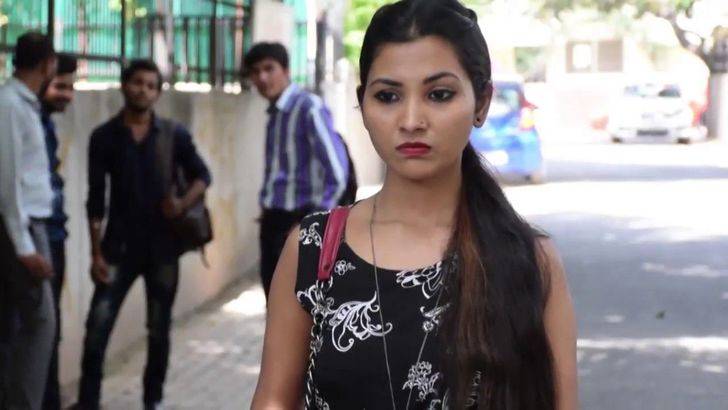 The Delhi Police Department is looking into a convoluted and troubling matter that has sparked public outrage. The probe lays the path for India to enact stronger legislation. Vartika Chaturvedi, Deputy Superintendent of Police, is in charge of the investigation. The show is based on true events that were extensively covered by Indian news outlets.
Fariña, 2018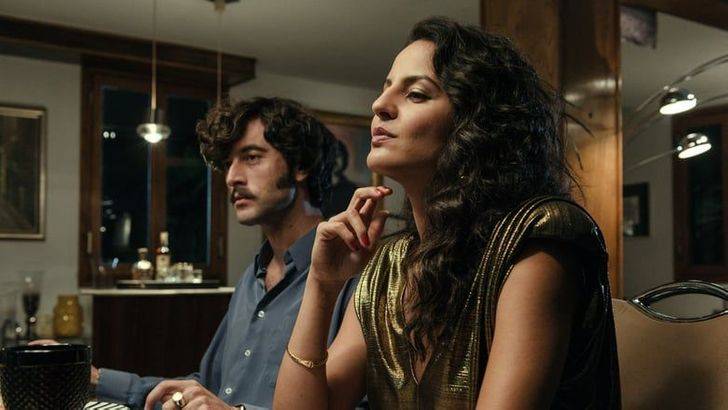 This story takes place in the 1980s in Galicia (Spain), when the fishing industry was changing and many shipowners were in debt. This scenario appears to be conducive to the start of illegal operations such as contraband. This, however, is not the finest idea.
Hollywood, 2020

This narrative is set in the Hollywood Hills in the 1940s, shortly after WWII. A bunch of ambitious actors and filmmakers attempt to succeed at all costs.
I Am Not Okay With This, 2020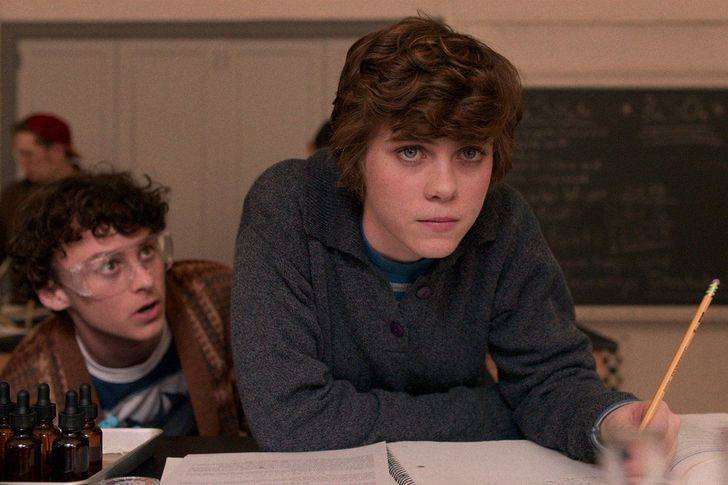 Sydney is a teen girl navigating high school while dealing with her family's complications and some mystery superpowers that are just beginning to rise deep within her.
Julie and the Phantoms, 2020 — present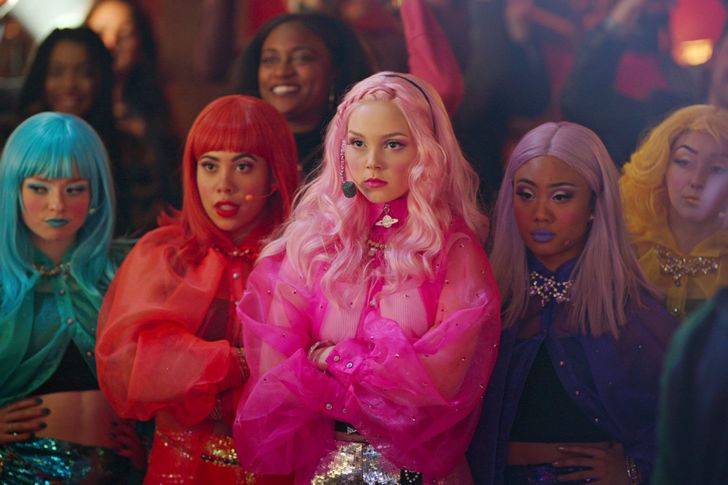 Julie is an adolescent girl who, with the help of a high-concept band of teen males (The Phantoms) who have been dead for 25 years, rediscovers her enthusiasm for music and life. Julie, in turn, assists them in becoming the band they've always wanted to be.
Locke & Key, 2020 — present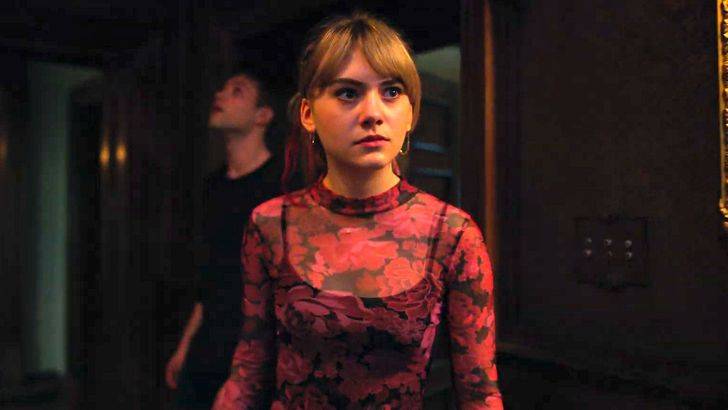 The three Locke siblings and their mother relocate into their ancestral home, Keyhouse, after their father is murdered under unexplained circumstances. Inside their father's mansion, there are a number of magical keys. The three children investigate the house's mysteries and accidentally release a demon. After that, this entity tries to take them.
Messiah, 2020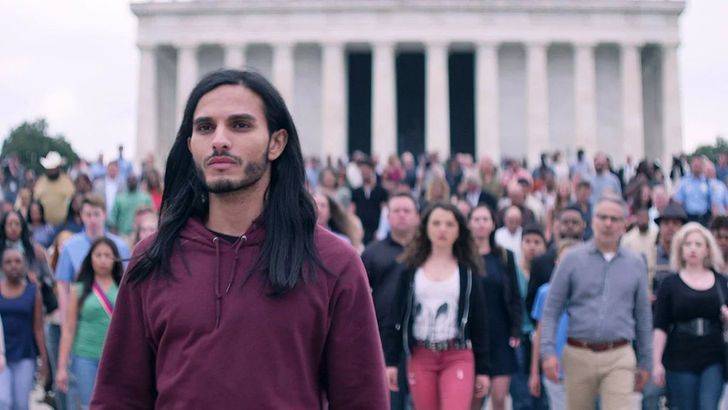 A prophet arrives in the Middle East and quickly gains a large following on social media. Special services, notably agent Eva Geller, become interested in his activities. The series highlights several significant issues and examines them from various perspectives. Aside from that, the series features a fantastic plot with many surprising twists.
Mindhunter, 2017–2019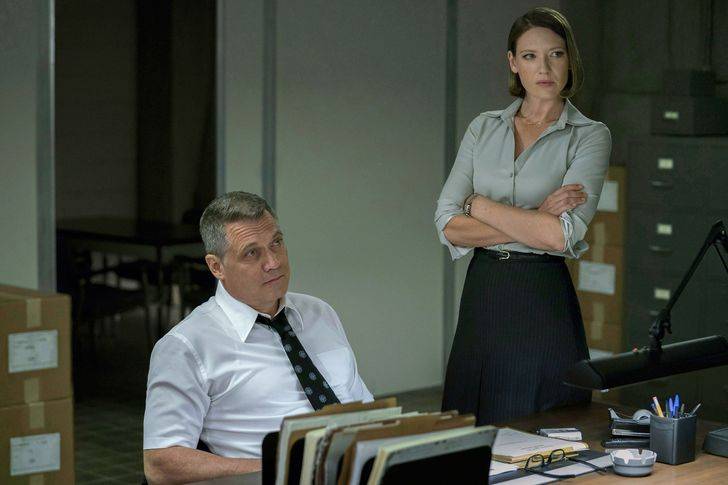 The FBI begins a new initiative in the late 1970s. Two agents are tasked with gathering and organizing information on serial criminals. They conduct interviews with inmates in order to learn more about their mental health. However, being exclusively theoretical and avoiding real-life situations is difficult. David Fincher directed the series, so it's absolutely worth seeing.
Money Heist, 2017 — present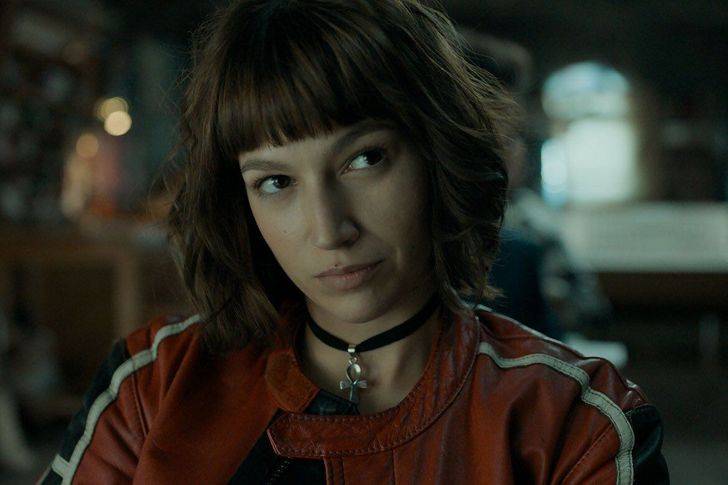 A mysterious professor assembles a group to conduct the most daring theft in Spanish history. He meticulously trains volunteers to form an ideal squad. Is the professor, on the other hand, truly in need of the funds?
Outer Banks, 2020 — present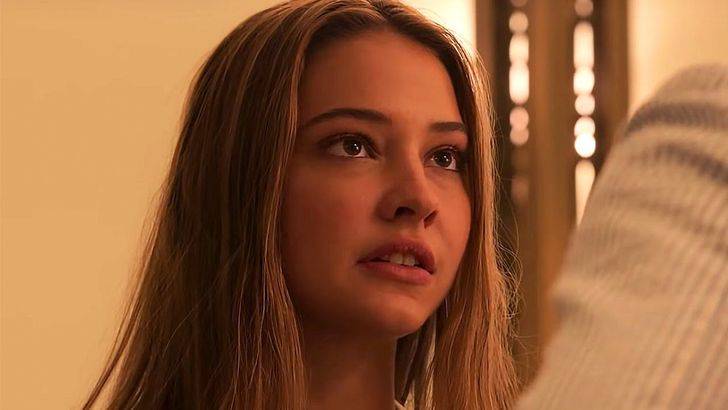 A group of misfit kids discovers a treasure map that leads to the discovery of a long-buried secret. Because it is summer break and they have a lot of free time, they decide to discover the treasure.
Paranormal, 2020 — present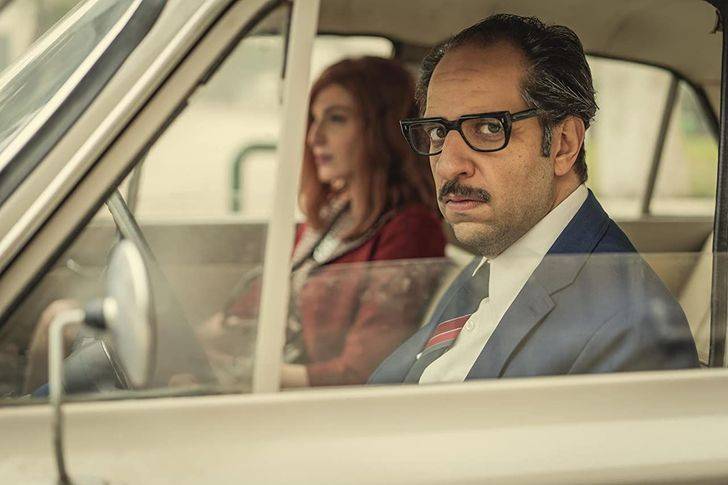 Dr. Refaat Ismail, a solitary hematologist, is confronted with a sequence of supernatural occurrences. He plunges into the ghostly dimension with his colleague Maggie in order to save his family. The show's primary character, with his or her charm and charisma, is the show's heart. The plot is reminiscent to the Indiana Jones movies.
Ragnarok, 2020 — present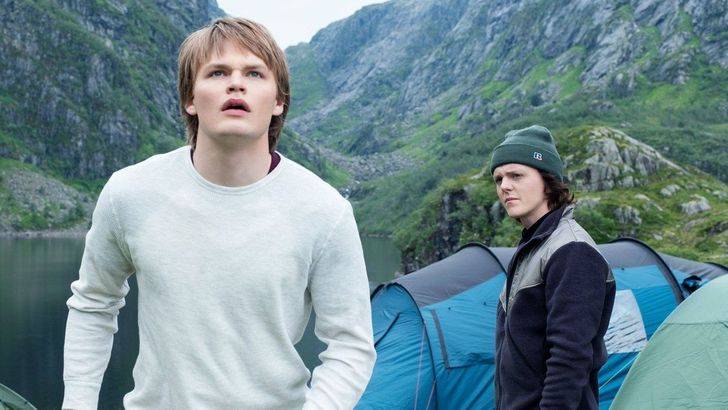 People of the next generation are forced to respond to climate change in the little fictional town of Edda. The ice caps are melting at an unprecedented rate. Droughts last over lengthy periods of time. The world is changing, and some believe we're on the verge of a new Ragnarok. Unless someone steps in to save the day.
Ratched, 2020 — present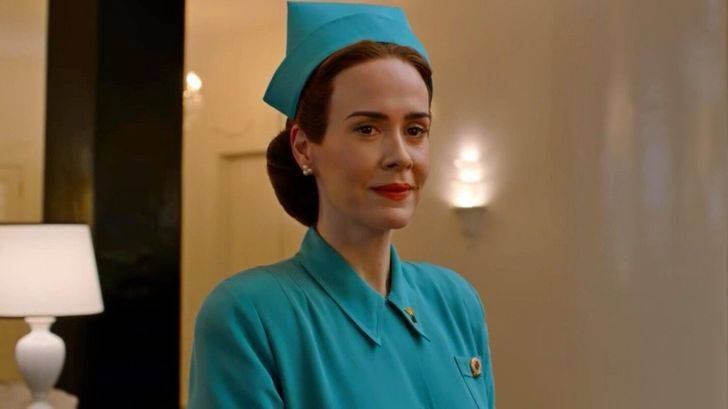 Mildred Ratched begins her career as a nurse at a prestigious psychiatric facility. This facility performs terrifying experiments on people's minds. Ratched appears to be the ideal employee, as she performs her duties flawlessly. She does, however, conceal some dark secrets. This series serves as a precursor to the classic One Flew Over the Cuckoo's Nest film.
Rise of Empires: Ottoman, 2020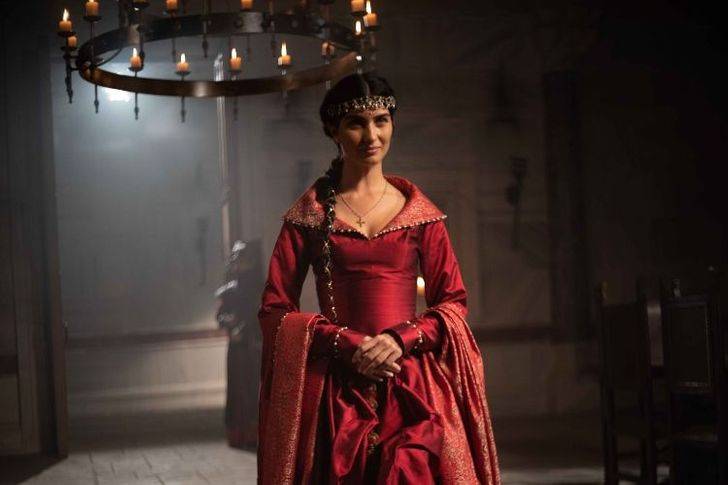 The action takes place during the reign of Ottoman Sultan Mehmed II. He leads an epic war to capture Constantinople, the Byzantine capital, and alters the course of history for generations. This is a historically accurate series.
Sacred Games, 2018 — present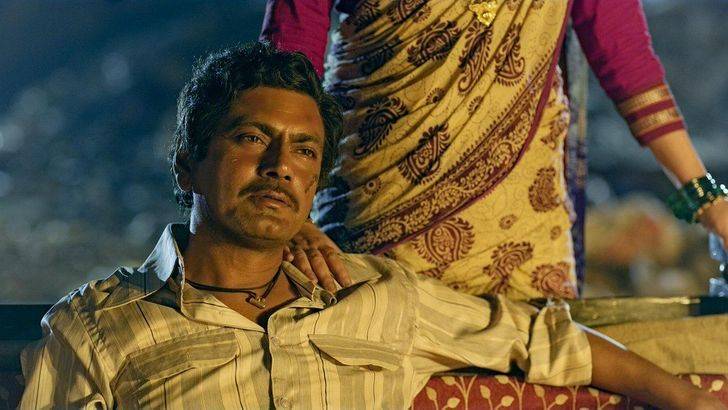 The action takes place during the reign of Ottoman Sultan Mehmed II. He leads an epic war to capture Constantinople, the Byzantine capital, and alters the course of history for generations. This is a historically accurate series.
Sex Education, 2019 — present

Although Otis, a clumsy high school student, has little experience with the opposite sex, he is well-versed in theory. After all, his mother is a psychologist who works in a specific profession. He intends to impart this knowledge in order to get the respect of his classmates. And he does so in an unexpected manner.
Stranger Things, 2016 — present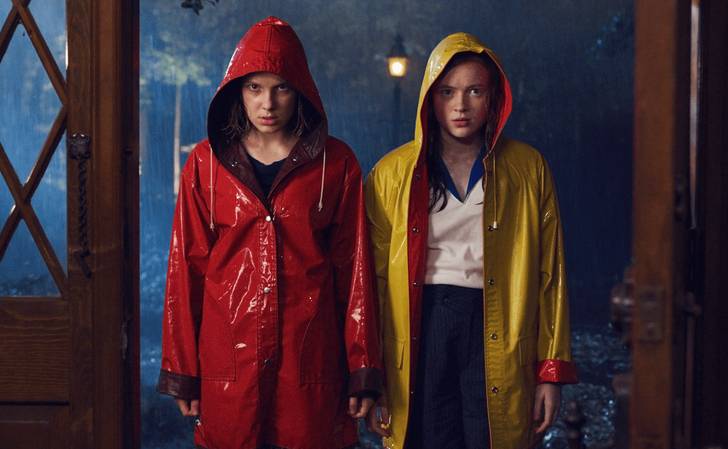 Four boys from the same class get together on weekends to play board games. They are regarded as outcasts at school. One of the boys in their group mysteriously vanishes one day. The pals set out to find him. They do, however, come upon a mysterious girl. There's a lot of comedy, drama, and mysticism in this show. Despite the fact that the main protagonists are children, their exploits will appeal to adults as well.
Sweet Magnolias, 2020 — present

Since high school, three ladies have been best friends. They help each other navigate the intricacies of love, work, and family life.
The Bonfire of Destiny, 2019 — present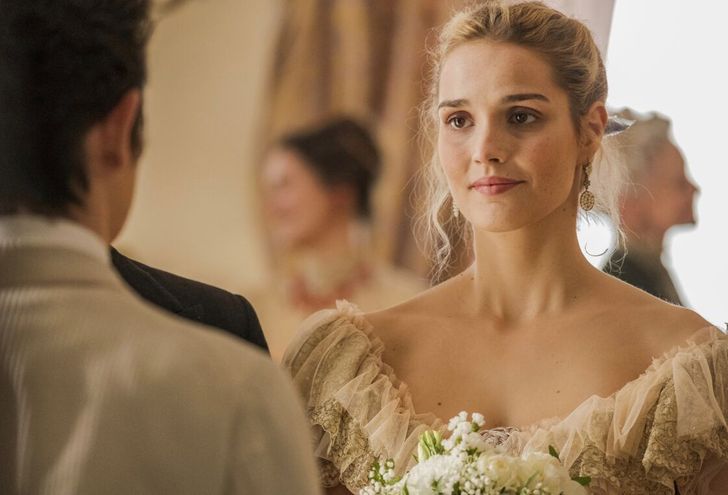 The story is set in late-nineteenth-century Paris. At a charity fair, a horrific occurrence occurs. This occurrence had a profound impact on the lives of three high-society women. The plot is inspired by genuine occurrences. The first episode immerses the viewer in the atmosphere of the time period. It cost a lot of money to reproduce Paris's historical appearance. The degree of acting matches the amount of decoration.
The Crown, 2016 — present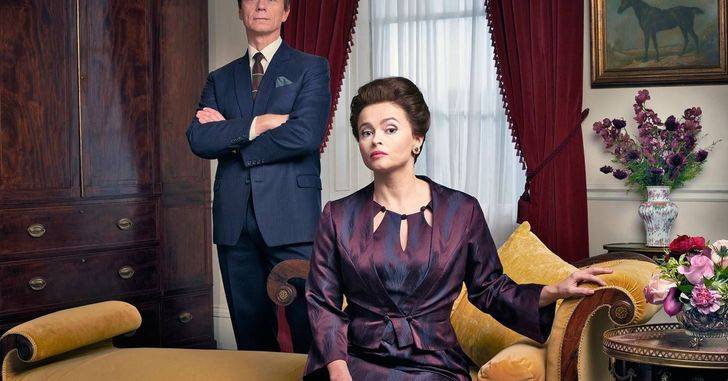 The royal family of the United Kingdom used to keep their private lives secret behind the closed doors of Buckingham Palace. From the day of her coronation to the current day, the plot covers Queen Elizabeth II's reign. The series has progressed till the 1970s so far.
Each time period's tiniest details are treated with attention and respect. This makes the action on television more lifelike, while story twists hold the audience's interest.
The English Game, 2020 — present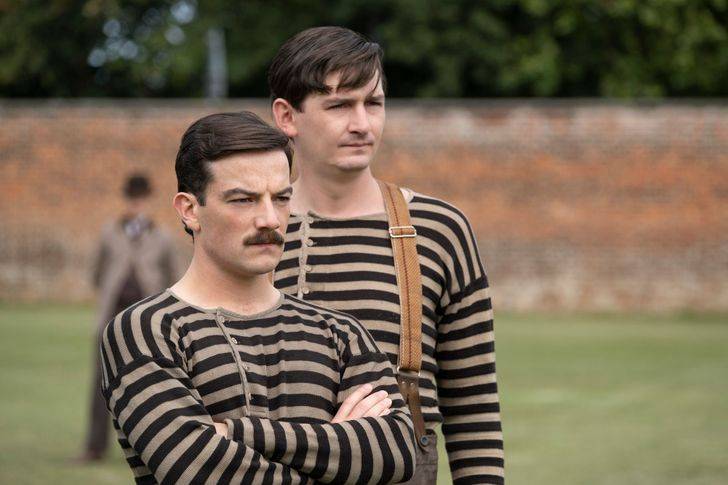 This series is set in late-nineteenth-century England. Football is a brand-new sport that has only recently been developed. This is mostly a game for nobles and graduates of prestigious universities. However, in one of the clubs, a revolution is developing, leading in a new direction for the game.
The Haunting of Bly Manor, 2020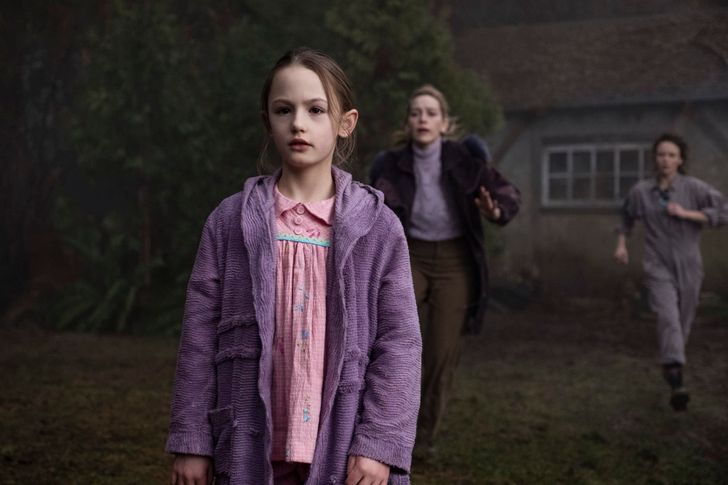 The manor's owner, Henry, becomes the guardian of two young children. For them, he employs a young babysitter. The girl is aware that the work will be difficult, but she had not anticipated such terrifying incidents. Despite the fact that the series was billed as a horror show, it is nevertheless a drama about human emotions such as love, fear, and sorrow.
The Stranger, 2020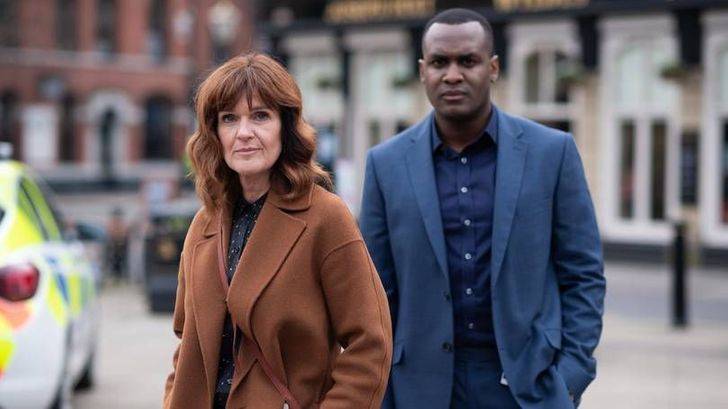 Adam Price, the protagonist, lives a perfect life. He is married to a great woman and has two sons. Adam encounters a stranger in a pub one day. She tells something shocking about his wife. Each episode has a distinct conclusion. Despite this strategy, the show manages to keep fans engaged throughout the season.
The Queen's Gambit, 2020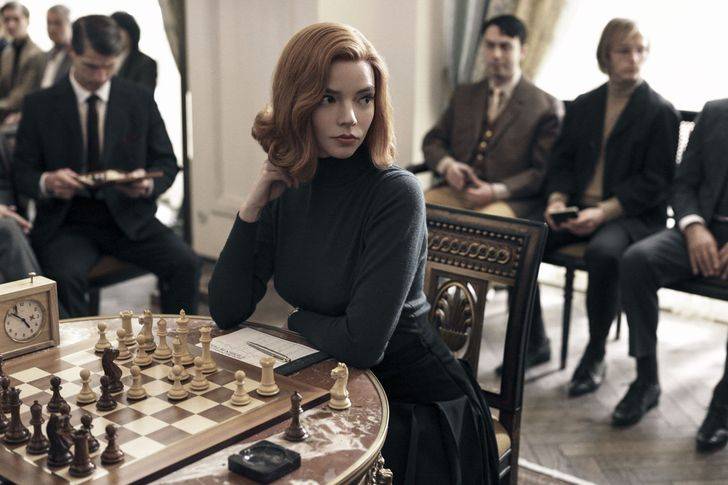 Beth, 9, is placed in an orphanage after a horrific tragedy. Chess is her life's greatest passion, which she discovers here. It provides her serenity and confidence in a chaotic world. Beth is so engrossed in the game that she doesn't even see what's going on around her. She aspires to be a champion, but is that truly what she requires? Chess has regained popularity as a result of Beth's efforts, and sales of the game have increased globally.
The Valhalla Murders, 2019 — present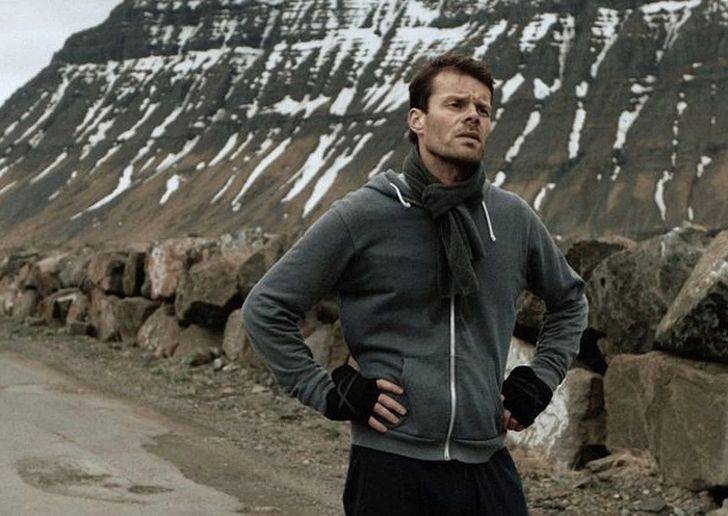 Arnar, a police profiler, is obliged to return to Iceland to assist his colleagues with a hard case investigation. They must work together with officer Kata to stop the criminal and put an end to the awful cycle of events. The trail takes the cops to an abandoned refuge known as Valhalla, where a terrifying incident occurred 35 years ago.
The Witcher, 2019 — present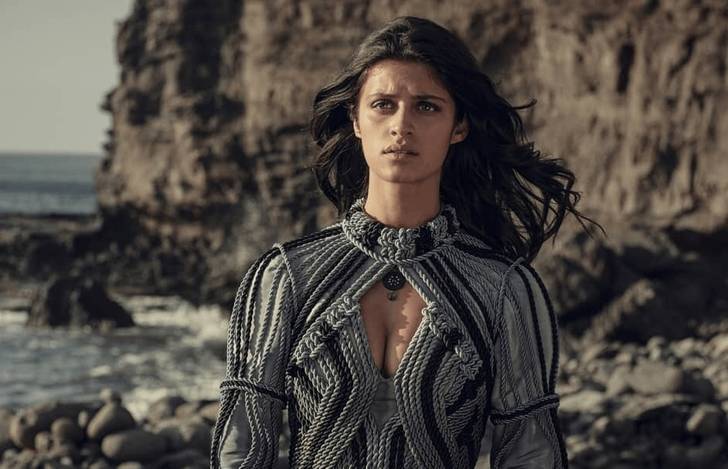 Geralt of Rivia, a lone monster hunter, is struggling to find his place in a world where humans are frequently more evil than monsters and beasts. He'll meet a powerful sorceress and a young princess with a unique ability. The Witcher is based on the same-named book series by Polish author Andrzej Sapkowski. Fans of the novel had mixed feelings about the TV version. The series' creators, on the other hand, have managed to construct an intriguing universe starring Henry Cavill.
To the Lake, 2019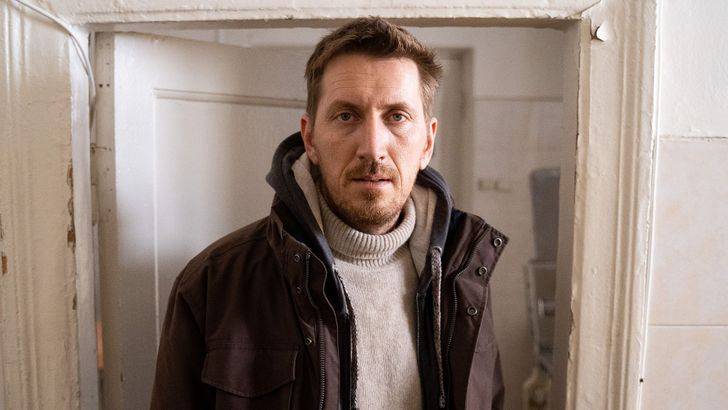 The great metropolis has been struck by a dreadful epidemic. The population is terrified, and all roads leading outside the city have been closed. A group of people chooses to relocate to a house in the middle of the woods in order to get away from civilisation. However, they will face issues not just from the outside, but also from within. This is one of the few Russian TV shows that Netflix has bought.
Iceland's breathtaking scenery and desolate cityscapes create a unique ambiance. The cops in this show are glum and make several mistakes, yet this realistic portrayal only adds to the series' appeal.
The Umbrella Academy, 2019 — present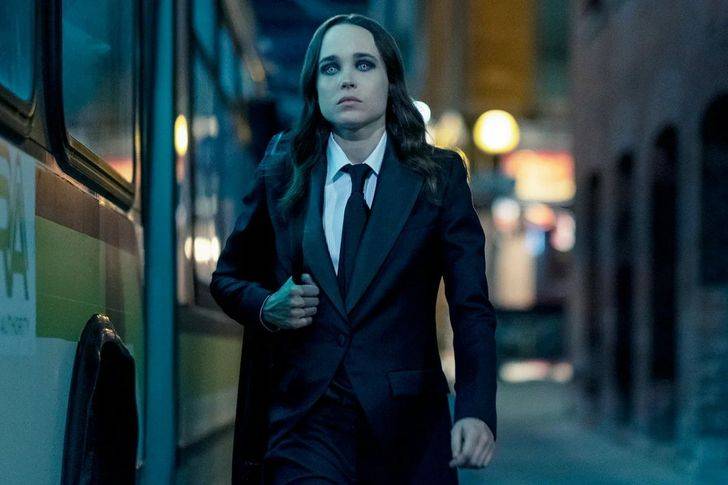 On a mystery day, 43 infants are born all over the world. Seven of them are adopted by an eccentric billionaire, who begins to train them. Except for one girl, all of the children develop superpowers and form a superhero team.
Unbelievable, 2019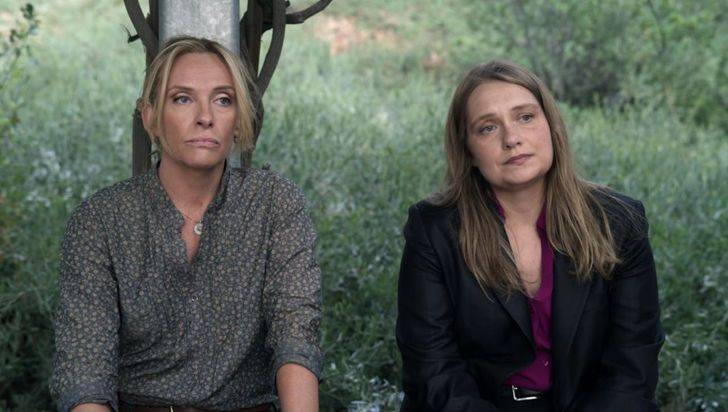 Mary is the victim of a crime, but no one believes her, and the police force her to recant her statement. Two female investigators link her case to other unsolved cases only a few years later. They discover Mary was the first person on the list.
Undercover, 2019 — present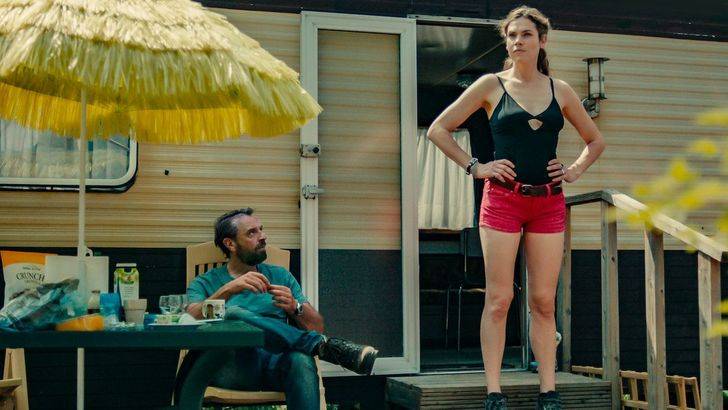 Mary is the victim of a crime, but no one believes her, and the police force her to recant her statement. Two female investigators link her case to other unsolved cases only a few years later. They discover Mary was the first person on the list.
Unorthodox, 2020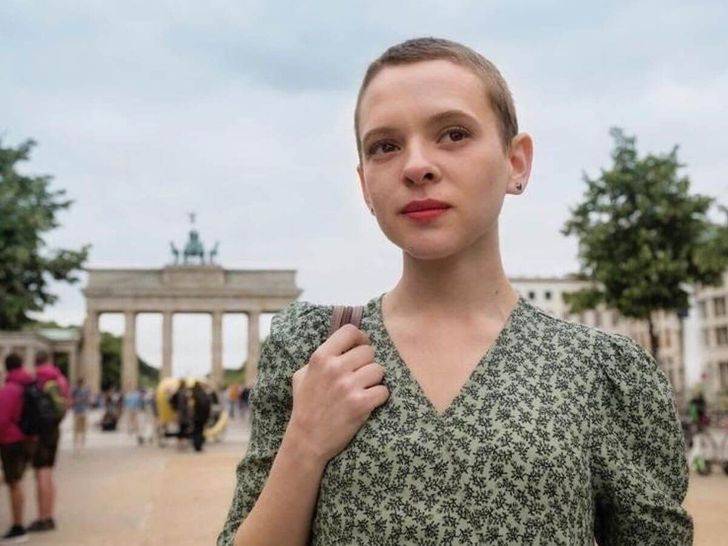 Esther, a young Orthodox girl, lives in a strict Orthodox community. Her life is filled of constraints and rules. She intends to flee to another country after her arranged marriage to start a new life and find herself. Her husband, on the other hand, is still coming to grips with Esther's leaving.
Virgin River, 2019 — present
Melinda Monroe is a recently bereaved woman who want to leave the large city and her painful memories behind. She sees an ad in the newspaper for a nurse job in a small town and applies. Melinda packs her belongings and relocates to Virgin River. However, life in a tranquil place is not as simple as she had imagined.
What more TV shows or series do you think should be added to this list? Let us know in the comments section below.
Our Team DCS includes 5 different writers proficient in English and research based Content Writing. We allow them and encourage them to follow the Entertainment news all day long. Our posts, listicles and even the exclusives are a result of their hard work.