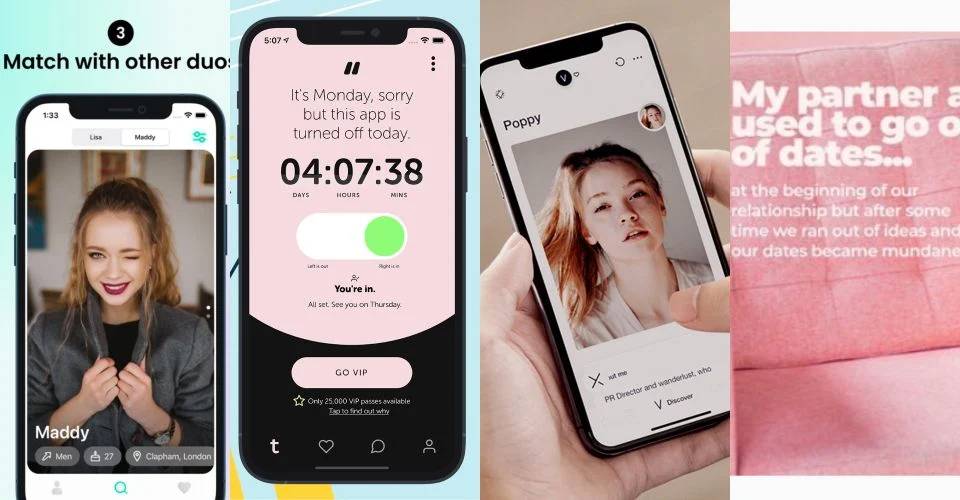 10 Best New Dating Apps To Try In 2022 If You're Tired Of Tinder
People looking for love and dating have been looking at other apps to meet individuals in their region after seeing the stunning disclosures in The Tinder Swindler. The act of swiping has grown boring and dull, but happily, developers all over the world have stepped up to take dating to the next level.
As a result, in the last few years, there has been a spike in great new apps for people to discover love, each with its own unique and exciting setting. These latest dating apps offer it everything, from finding love just on Thursdays to expressing themselves solely through video and strengthening existing relationships.
HER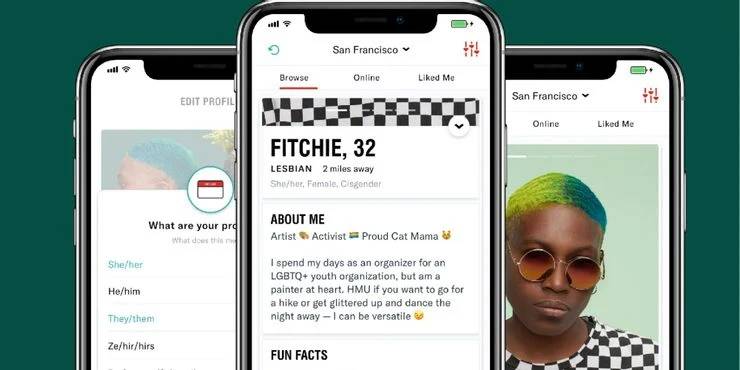 Robyn Exton, the founder of queer dating app HER, drew on her own negative experiences with dating apps like Tinder and Bumble to create a safe and supportive space for queer and trans people to be themselves and find love.
The app's target demographic is LGBTQ+ women, who can utilize it in a variety of ways. One is the dating aspect, which includes sending likes and chat requests, and the other is the social networking side, which keeps them informed about queer-friendly events they can attend for both fun and dating.
HILY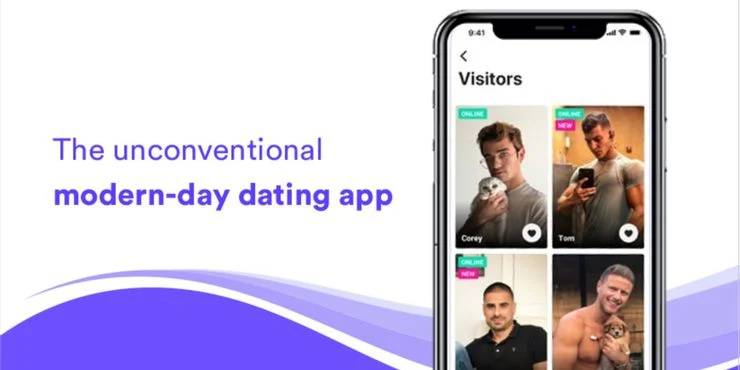 Hey I Like You, or HILY, is another example of how abbreviations are becoming the norm. It was only a matter of time in the age of Reels and Tik Toks until dating apps followed suit and became entirely video-based. HILY encourages users to share a large number of tales, videos, comments, and likes, after which the AI begins to match them based on their interests. HILY is a dating app that keeps users interested while also introducing them to others who share their interests. Video dates and icebreakers are also a given.
Jungle Dating

For those who are worried about setting up in-person dates (and who isn't?) this software goes a step further. To keep things light, casual, and breezy, people can arrange up double or group dates with known people as well as new people.
It works on the principle of "the more the merrier," because even if the date doesn't work out, the user still had a good time and met new people, so it's still a win.
Pickable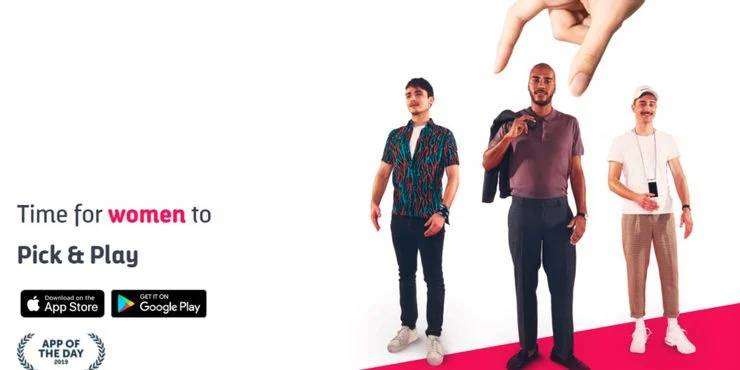 Pickable, like Bumble, empowers women by keeping them secure and anonymous until they choose to disclose themselves. They can freely browse men's profiles and submit them a match request with a selfie only at that time, not earlier.
There's no need to submit images and worry about them being misused or bumping into that nasty coworker on the app. The ladies are in charge of all the cards and can unveil them as they like.
POM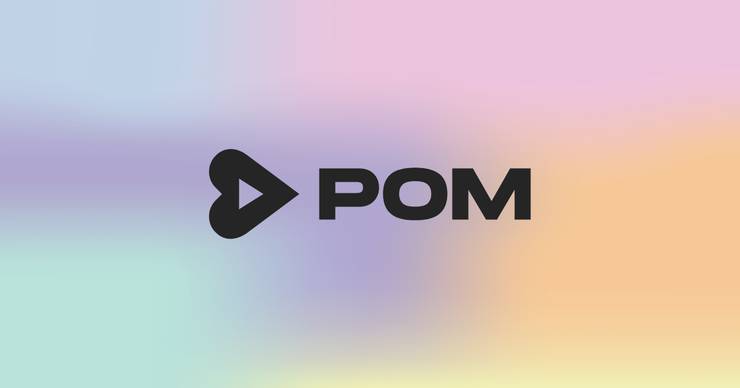 POM, which stands for Power of Music, keeps it authentic by pairing people based on music preferences and a few thoughtful questions. This app is a great method to meet new people if you're tired of the constant loop of swiping on cards and enjoy music.
It imports a user's music library, poses questions, and builds an authentic profile based on these two elements. Using the app sounds like the beginning of a great musical movie, which is perfect for fans of all genres.
S'More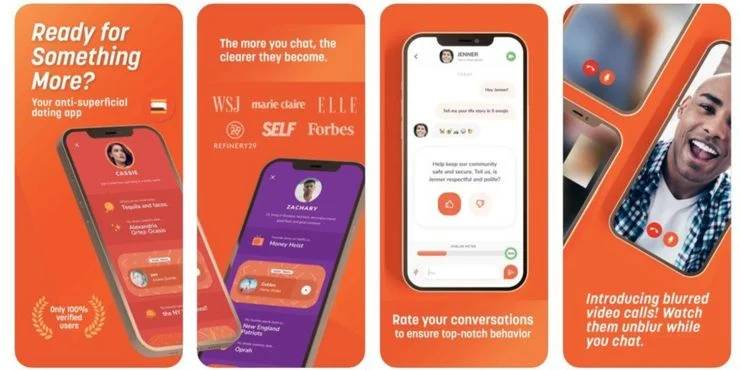 Users of dating apps today want'something more' than simply superficial swipes and dates, and S'more provides that. Photos can be updated as usual on the platform, but matches won't be able to see them unless the two have established a true relationship.
As couples converse more, the images of their dates become clearer and clearer until they can see one other totally. This is a fantastic approach for individuals to build emotional ties instead of being seduced by an overly-filtered image.
Sparks – The Relationships App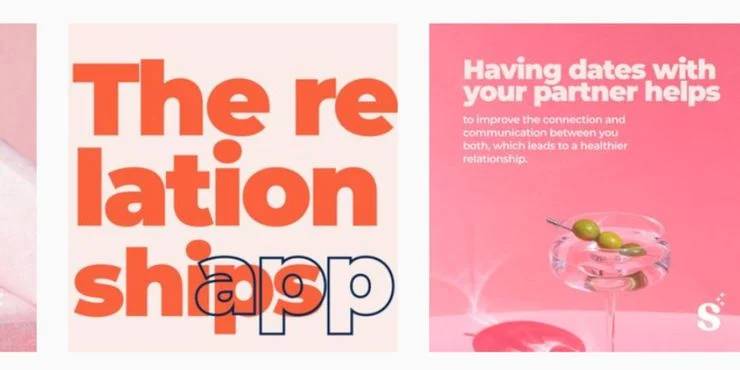 Famous movie couples make love appear simple, but the reality is considerably different. Every relationship will eventually reach a snag, which is where Sparks comes in. The self-proclaimed "anti-dating dating app" aims to improve existing relationships by removing time-consuming decision-making and presenting date ideas and events that can be booked directly through the app.
This software is ideal for folks in long-term relationships who want to keep the flame alive. After all, dating is about keeping the best individuals around rather than meeting new ones.
The Sauce: Dating App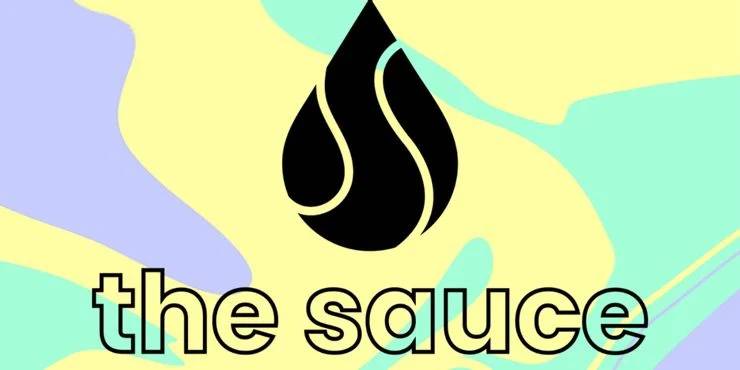 The Sauce, another Reel and Tik Tok-based software, keeps things quick and lively by removing images from the app entirely and only permitting videos. This allows users to assess a possible match's body language and chemistry far more quickly and accurately, saving time.
Chemistry is crucial in dating, and The Sauce can help you figure it out early on. If there was ever a truly new-age app, this is it.
Thursday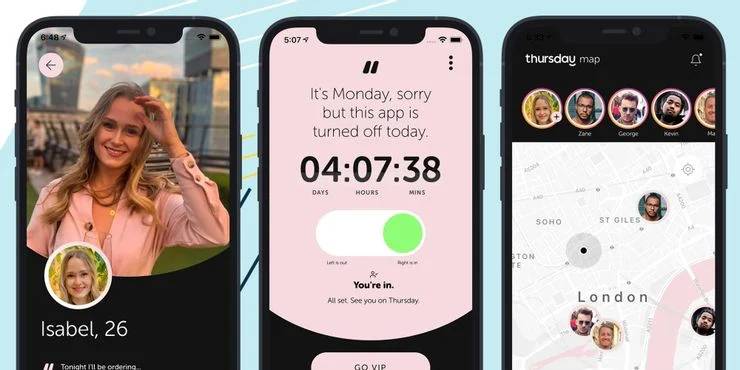 Thursday wants to combat dating app fatigue by keeping its virtual doors open only on one single day – the namesake Thursday. Thursday's founders feel that the world spends far too much time on dating applications, therefore users can swipe and message for one day only, after which all messages will be deleted.
This members-only app keeps things real and hosts fun events for singles to meet, flirt, and date. The app's time limit and enigmatic nature make it appealing to use.
Victoria The App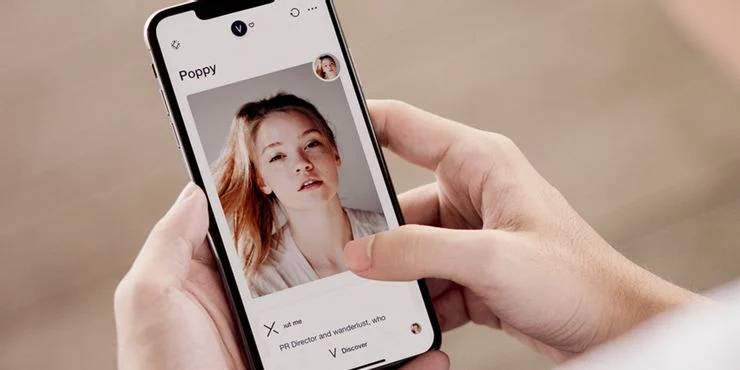 For many people, exclusivity is appealing, and when it's combined with inventiveness, it's a winning combination. Victoria The app brings together fellow creatives to explore the worlds of art, fashion, and culture, and the networking and dating capabilities allow them to take things to the next level.
It's simple to make a friend or a lover here, and the app keeps things interesting by hosting events where matches can meet in person.