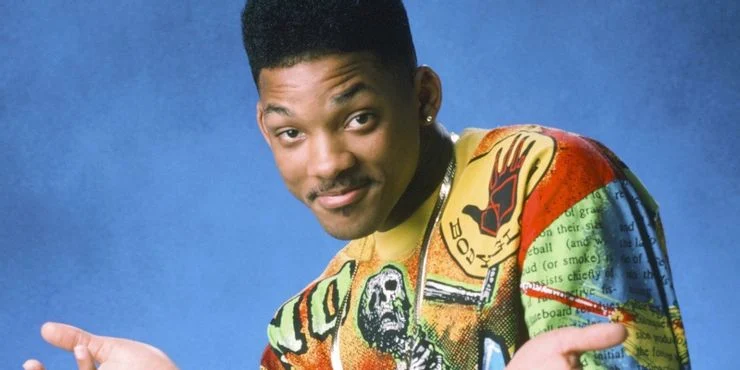 15 Best Pick-Up Lines From The Fresh Prince Of Bel-Air For The Tinder Generation
There are numerous classic 1990s sitcoms, but none compare to The Fresh Prince of Bel-Air. Will Smith, who was building a reputation for himself in the music industry at the time, starred in the series as himself. Smith's character as a smooth-talking womanizer was shaped by The Fresh Prince of Bel-Air, which helped establish his film career.
Will had stopped his relationship with Lisa Wilkes by the end of the series, but Will Smith married Jada Pinkett only a year after The Fresh Prince of Bel-Air finished. On The Fresh Prince of Bel-Air, Will was constantly flirting with women, which resulted in a slew of hilarious pick-up lines.
Even though it has been off the air for decades, The Fresh Prince of Bel-Air remains relevant, and the ensemble has reunited to discuss the show and its meaning in 2020. Fans return to this show because of its profound themes and realistic stories, as well as its ability to make viewers laugh without detracting from the show's more serious moments. The Fresh Prince of Bel-Air has a nice combination of serious deeper moments and comedic moments, largely from its dialogue, and Will's persistent desire to "pick up" ladies with these lines is part of the show's attractiveness.
"BABY, YOU LOOK SO GOOD I WISH I COULD PLANT YOU AND GROW A WHOLE FIELD OF Y'ALL."

One of Will's finest pick-up lines appears in the third episode of Season 1. Will gets introduced to Mimi Mumford, a girl with whom he urgently wants to go on a date in this episode. Will decides to act like Carlton to impress her after seeing how strict her father is, with Carlton and Uncle Phil showing him how to be a gentleman.
Mimi, it turns out, isn't Carlton's type, and she prefers a thug as a boyfriend. Will persuades her that his outward appearance was all a ruse to impress her father, and then says to her,
"Baby, you look so good I wish I could plant you and grow a whole field of y'all."
"BABY, WHATEVER IT IS THAT YOU SERVING, YOU BETTER GIVE ME A DOUBLE."

This is a standard pick-up line, but Will delivers it in the show with charm, ease, and self-assurance.
Will wasn't hesitant to put himself out there and try cheesy pick-up lines like this one, and most of the time it was innocuous and even amusing, even though it was potentially embarrassing for both Will and the woman he was attempting to pick-up.
"EXCUSE ME, BUT I THINK I'VE SEEN YOUR PICTURE SOMEWHERE BEFORE. OH YEAH, THAT'S RIGHT. IT WAS IN THE DICTIONARY RIGHT NEXT TO…KABLAM!"

Will and Carlton attend college in the fourth season of The Fresh Prince of Bel-Air. Will is fortunate in that there are just as many attractive women at ULA as there are at Bel-Air Academy. Will flirts with a number of ladies at his college, eventually falling in love with Jackie Ames (Tyra Banks).
Will tries to drop a philosophy class in the episode "All Guts, No Glory," only to discover that the teacher is one of the best he has ever had. Will, however, makes jokes in class and even approaches a girl, saying, "Excuse me, but I think I've seen your photo elsewhere before." Yes, that's correct. It was just next to… kablam!" in the dictionary.
"HEY GIRL, YOU LOOK SO GOOD I'D MARRY YOUR BROTHER JUST TO GET IN YOUR FAMILY."

Will's friend Keith from Philadelphia pays him a visit in the season 3 episode "Ain't No Business Like Show Business." Keith is a rising comic who is outraged when Will claims that stand-up comedy isn't all that difficult.
Will goes to an audition with Keith and notices a lovely female with whom he flirts, stating, "HEY GIRL, YOU LOOK SO GOOD I'D MARRY YOUR BROTHER JUST TO GET IN YOUR FAMILY.." Will has a lot of funny pick-up lines, but this one isn't likely to go down well with any women.
"I'D JUST LIKE TO APOLOGIZE, ON BEHALF OF MY GENDER."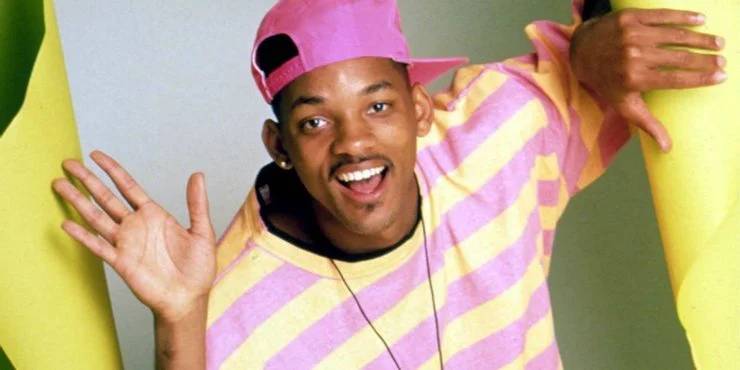 "Ain't No Business Like Show Business" There are two amazing pick-up lines in a row. Will wants Keith to do the chivalry joint while he waits for his audition, which entails Keith behaving like a jerk so Will can come in and save the day.
Will comes over and asks if Keith is disturbing him when Keith begins obnoxiously hitting on a woman. Keith gets "scared" when Will advises him to go before he has to remove his belt. Will then expresses regret for Keith's actions, saying, "Look, miss, I'd just like to apologize on behalf of my gender for his rude behavior."
"GIRL, I GOT TO TELL YOU. THAT SUIT LOOK LIKE A PIECE OF 'GOOD GOD' WRAPPED IN SOME 'HAVE MERCY' WITH A SIDE OF 'MMM!'"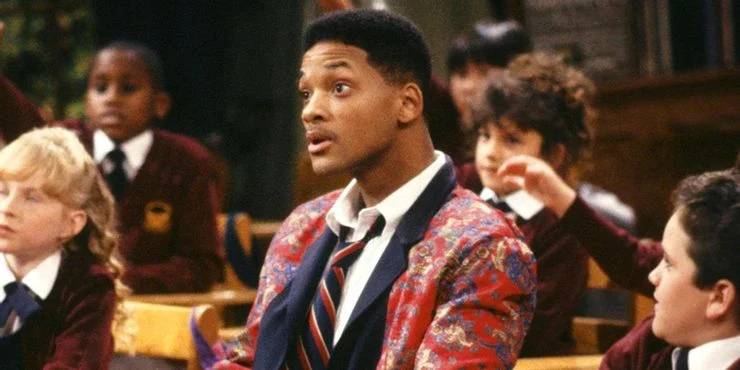 Will manages to combine many pick-up lines into a single remark, which is a little over-the-top, but it's perfectly in character for Will to say something like this.
Will isn't afraid to complement a woman on her appearance, and while women may not always respond to his forceful pick-up lines, which can be a little cringey outside of the setting of the show, they're usually very charming when coming from Will.
"GIRL IF GOD MADE ANYTHING PRETTIER THAN YOU I HOPE HE KEPT IT FOR HIMSELF."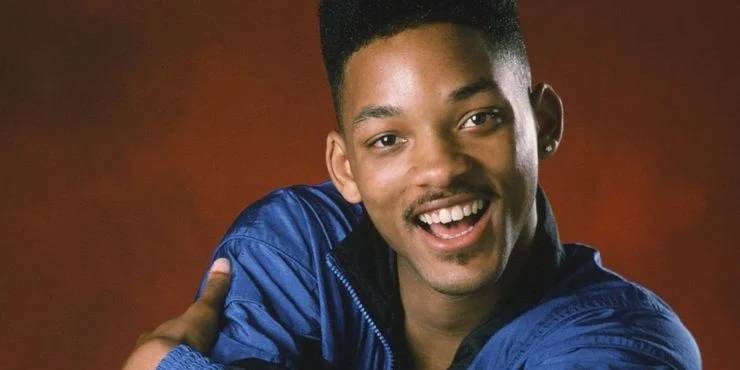 Will and Carlton aspire to join the same fraternity in Season 4's episode "Blood is Thicker Than Mud." While Will is a shoe-in, the fraternity brothers consider Carlton to be a nerd and force him to do chores with no intention of inviting him to join.
Will notices a woman dancing at one of the frat house parties and promptly approaches her, saying, "Girl, if God made something prettier than you, I hope he kept it for himself." The line didn't sit well with the girl, but it was still amusing.
"I GUESS I CAN KISS HEAVEN GOODBYE…BECAUSE IT'S GOTTA BE A SIN TO LOOK THAT GOOD."

This isn't exactly a pick-up line because Will says it to himself, but it's in the same tone as one and emphasizes Will's unflinching self-assurance.
Will believes he looks fantastic and can't help but say something to the effect that he looks so nice it must be a sin. If Will said this to someone he was trying to pick up, it might easily be called a pick-up line, but it's just as entertaining when he says it to himself.
"I'M HOPING YOU LIKE IT DARK, HOT, SWEET, WITH A SPOON IN IT."

Will worked at the Peacock school store for a big amount of his college career. Will would frequently aggravate Jackie by slacking off to flirt with women, as was the case when a student requested two cappuccinos. Will claims that he is attracted to women saying, "I'm hoping you like it dark, hot, sweet, with a spoon in it".
This, like so many others, did not go over well with the woman, but it is one of Will's more smart lines from the episode. It's simple to see why Jackie was always irritated by Will.
"I NOTICED YOU NOTICING ME, SO I JUST WANTED TO PUT YOU ON NOTICE…THAT I NOTICED YOU TOO."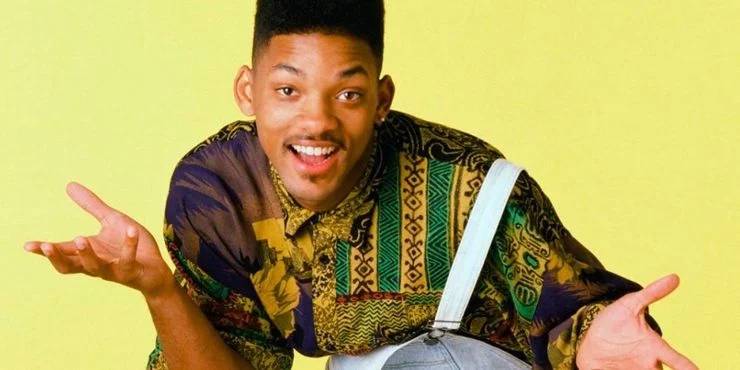 During The Fresh Prince of Bel-Air, Will Smith delivered dozens of pick-up lines. A woman would either be swayed by the lines or roll her eyes and walk away. Will would occasionally come across a girl who stood up to him.
Will begins his conversation with a female at Bel-Air Academy by saying, During The Fresh Prince of Bel-Air, Will Smith delivered dozens of pick-up lines. A woman would either be swayed by the lines or roll her eyes and walk away. Will would occasionally come across a girl who stood up to him.
Will begins his conversation with a female at Bel-Air Academy by saying, "I noticed you noticing me, so I just wanted to put you on notice… that I noticed you too." The girl tells him to speak to her like a regular person and asks him to do so. "You got that?". Will then says, "Actually, baby, you got it, but I'll take donations."
"I'VE NEVER SAID THIS TO A GIRL BEFORE, BUT BABY, YOU ALL THAT AND A BAG OF CHIPS."

Despite the fact that Will did not coin the term "all that plus a bag of chips," it was standard usage in the 1990s to express someone's greatness beyond just that word.
In comparison to many of Will's other pick-up lines, this is a wonderful compliment because it isn't solely focused on a woman's attractiveness. Will compliments a woman on more than just her appearance when he refers to her as "all that and a bag of chips."
"IF I TOLD YOU YOU HAD A BEAUTIFUL BODY, WOULD YOU HOLD IT AGAINST ME?"
One pick-up line that didn't really work for him was "If I told you you had a beautiful body, would you hold it against me?". Will goes on a date with Lisa to a cabin in the episode "Will's Misery," only to discover that she is a member of an organization that believes all males are disrespectful and vile.
Lisa and her pals then play practical jokes on Will, leaving him stranded in the cabin. Will's pick-up line backfired this time, but he and Lisa ended up having a lengthy relationship in the end.
"SOMEBODY CALL A COP, 'CAUSE IT GOT TO BE ILLEGAL TO LOOK THAT GOOD."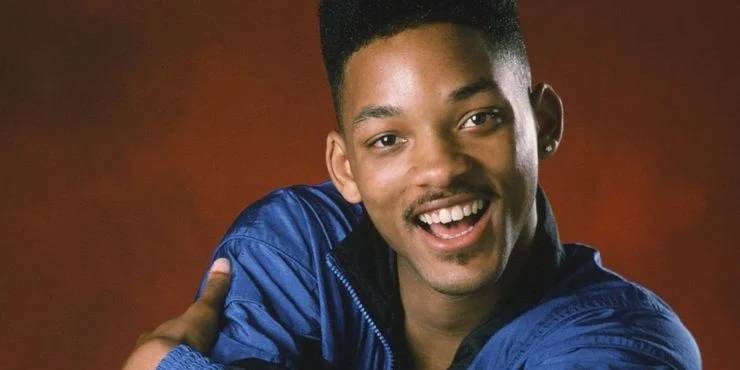 "Just Say Yo" is one of The Fresh Prince of Bel-most Air's emotional and well-received episodes. Will chooses to get some speed from one of his buddies after becoming overloaded with school, work, basketball practice, and his job, which Carlton takes by mistake and sends him to the hospital.
Will, on the other hand, has a funny pick-up line when he first sees his date before the drama begins. When his girlfriend enters the mansion, Will creates a siren sound and says, "Somebody call a cop, 'cause it got to be illegal to look that good."
"YO BABY, I KNOW YOUR FEET MUST BE TIRED 'CAUSE YOU BEEN RUNNIN' THROUGH MY MIND ALL DAY. COME HERE, GIRL!"

Will got romantically connected with a lot of women, but he always moved on to the next one quite quickly. Will tries sweet-talking a woman at Bel-Air Academy, and after pouring his heart out, he sees another woman go by and says, "Yo baby, I know your feet must be tired 'cause you been runnin' through my mind all day. Come here, girl!"
Although this pick-up line didn't originate on The Fresh Prince of Bel-Air, Smith's delivery makes it one of the show's funniest lines.
"YOU KNOW WHAT THEY SAY: BEHIND EVERY SUCCESSFUL MAN THERE'S A WOMAN. BUT IF YOU WANTED TO SWITCH POSITIONS I'M WITH THAT, TOO."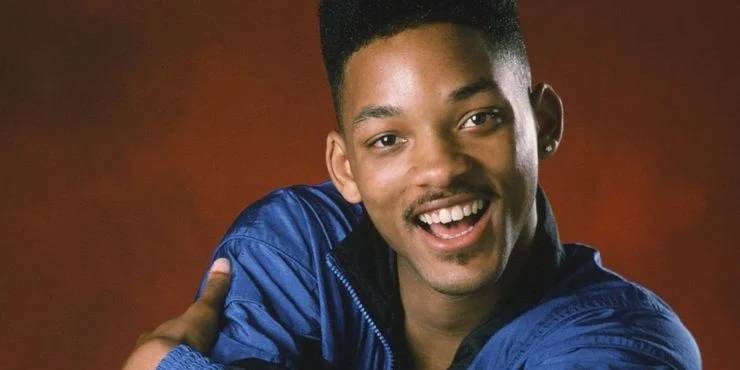 Will's typical pick-up lines compliment a woman's appearance while also indicating that Will is interested in dating her, but this line goes a step further by including a sexual innuendo into the pick-up line.
He starts with a well-known remark about how they say there's a woman behind every successful man, and then goes on to suggest that she may lead in front, but it's also a sexual connotation.