Seduction is a skill that must be practiced. Many films rely on this technique to entice viewers. The goal is to keep the audience engaged, whether it's through a fascinating plot or a seductive gorgeous girl. Both of these goals overlap at times: the tale revolves around the art of seduction. Today, we've put together a selection of films that depict various aspects of prostitutes and their lives, including 'Taxi Driver,' 'The Immigrant,' and 'Pretty Woman.' Here is a list of the best prostitute movies ever filmed. Some of the best prostitute movies are available to watch on Netflix, Hulu, or Amazon Prime.
House of Tolerance (2011)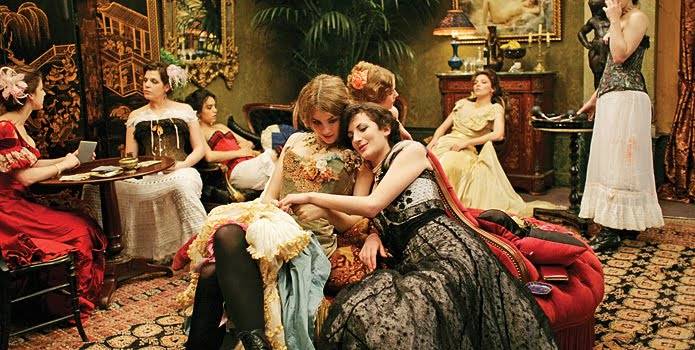 The story takes place in a posh Paris brothel and follows the lives of a group of prostitutes. It illustrates their rivalry, as well as their hopes. On May 16, 2011, House of Tolerance had its world premiere at the 2011 Cannes Film Festival, where it screened in competition. This film is unlike any other on this list in nearly every way; it is a rare good film that immerses us in the world of prostitutes.
Klute (1971)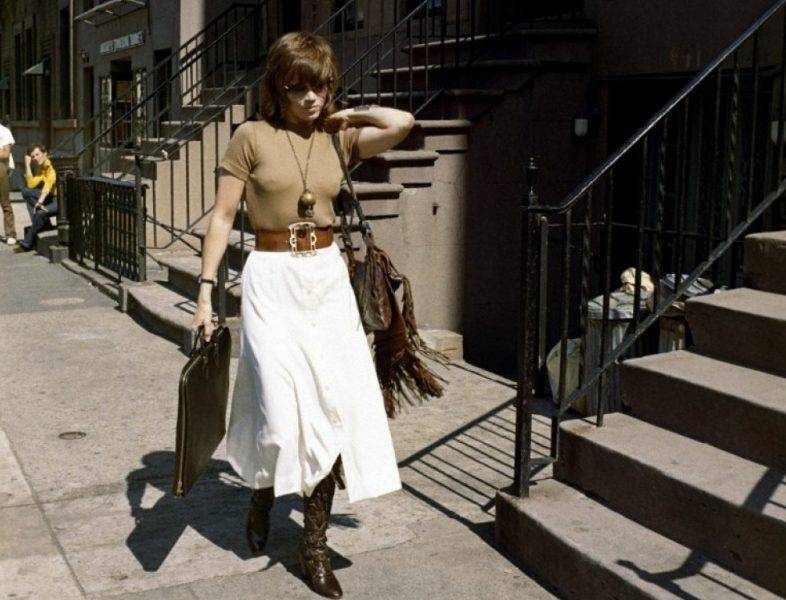 Jana Fonda plays Bree Daniel, and Donald Sutherland plays John Klute in this critically praised thriller. Bree is embroiled in an inquiry into a businessman's disappearance. Detective John Klute is paid to track down Daniel (a New York call girl) and falls in love with her, but he quickly discovers that he isn't the only one. When they learn that Daniel is being pursued, things take a turn for the worst.
Leaving Las Vegas (1995)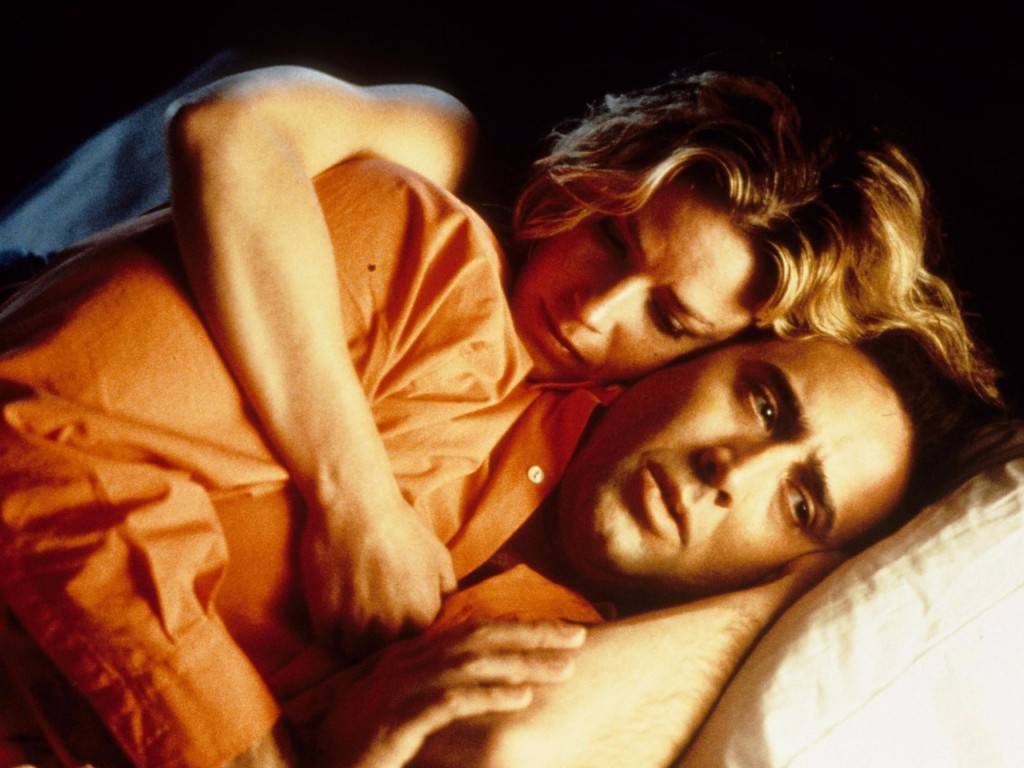 Due to his addiction to alcohol, Ben Sanderson (Nicolas Cage), a famous Hollywood novelist, has lost his creativity as well as all he owns and loves. Ben decides to commit suicide after realizing there is no way back. And where does he intend to finish his dreadful existence? Las Vegas is a city in the United States. Once there, he encounters Sera (Elisabeth Shue), a lonely and miserable prostitute who, like him, is lost in the masses. He agrees to live with her on the condition that she does not persuade him to abandon the mission for which he came. Where would these wandering spirits end up if they travel hand in hand?
Pretty Woman (1990)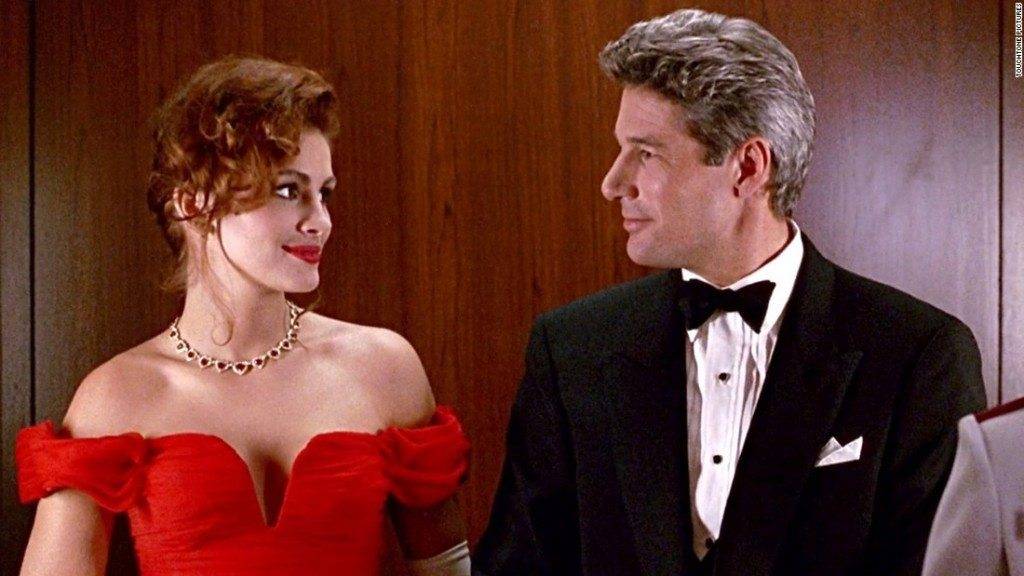 While on a business trip, Edward, a ruthless businessman, decides to hire an escort for various social gatherings. What was supposed to be a routine arrangement quickly develops into a love story. Because of a number of factors, "Pretty Woman" was a great hit when it was initially released. To begin with, the acting is excellent, with Julia Roberts and Richard Gear delivering outstanding performances. Second, J.F. Lawton's clever script was able to win over a lot of people's hearts. Finally, "Pretty Woman" became a timeless classic thanks to its innovative and engaging tale. Also, Julia Roberts undergoes a spectacular transformation in this film, making it the mother of all makeover films!
Requiem for a Dream (2000)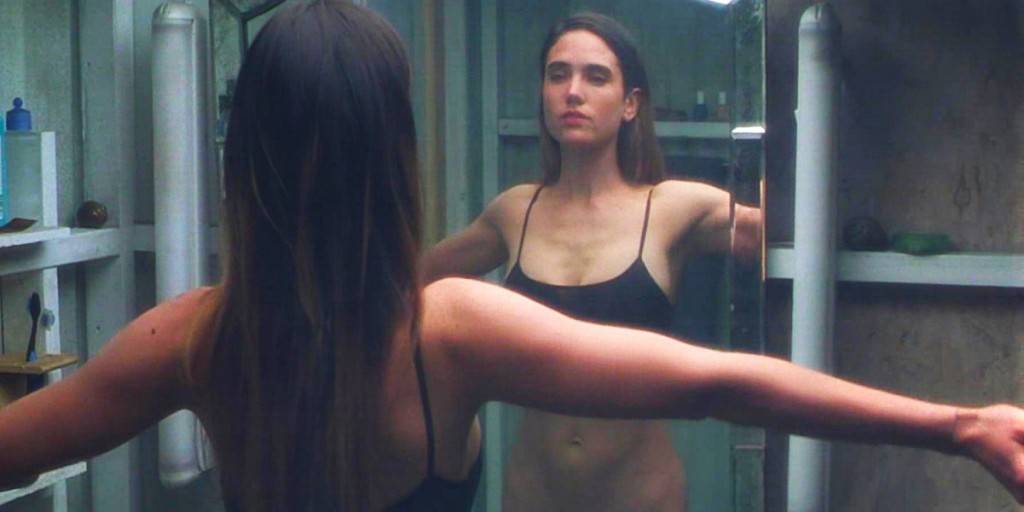 'Requiem for a Dream,' a Darren Aronofsky masterwork and possibly his best work to date, revolves around the deep, dark, and unsettling lives of four heroin users and junkies, Harry, Tyrone, Harry's mother Sara, and Harry's girlfriend Marion. The link established between all four, their particular obsessions, which have been buried owing to their drug addictions, and the despicable ways they have taken to overcome their problems, is thought-provoking. Within 90 minutes, 'Requiem for a Dream' examines all potential pathways of addicted pleasure and suffering, shows them in a mournful fashion, and evokes profound empathetic feelings in between, with sequences showing oral sex, drug addictions, and pedications.
Sonny (2002)

Former male prostitute Sonny Phillips (James Franco) returns home to a run-down New Orleans in quest of a stable life after serving in the army. With little career possibilities, Sonny grudgingly begins working the streets. When he learns of his mother's financial struggles, Jewel (Brenda Blethyn), who is also a prostitute, it becomes tough for him to escape his past life. His friendship with Carol (Mena Suvari), Jewel's new protégé, is the sole bright spot in his otherwise bleak life.
The Immigrant (2013)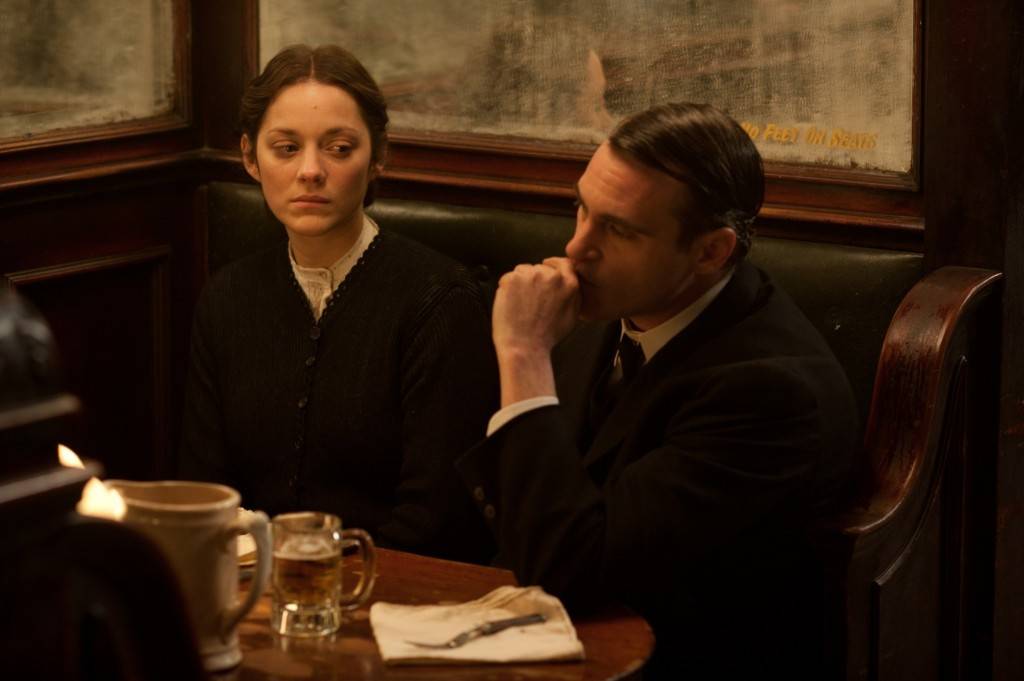 The story follows two Polish sisters, Ewa (Marion Cotillard) and Magda (Angela Sarafyan), as they flee Poland during the war. Magda has been placed in quarantine due to her lung ailment. If it hadn't been for Bruno, Ewa would have been deported (Joaquin Phoenix). Bruno exploits Ewa as he prostitutes her, not to mention that he becomes passionately interested in her.
The Girl Next Door (2004)

When a gorgeous girl Danielle (Elisha Cuthbert) moves next door, Matthew (Emile Hirsch), a bashful high school senior who has never even touched a girl in his brief life, sees his luck change. Two of them naturally click, and thus begins one of Matthew's strangest days. Their lovely and innocent love, however, must confront a harsh reality: Danielle is a former pornstar. Matthew breaks Danielle's heart like a bumbling brute, allowing her to return to the life she despised. Will Matt realize he's letting the love of his life walk away and realize he needs to hold on? Because of the importance of 'The Girl Next Door,' many teen films nowadays are compared to it.
The Escort (2016)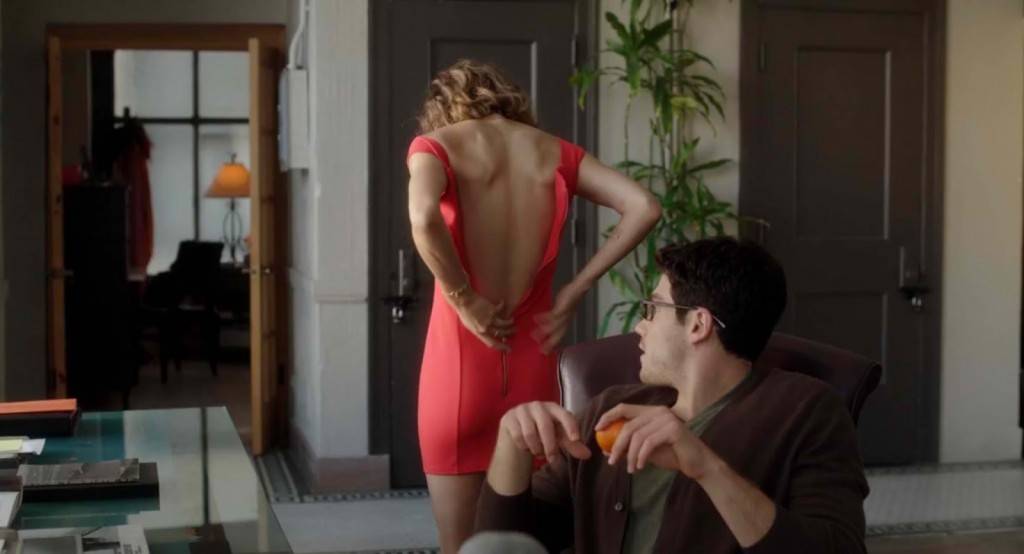 Mitch Cooper (Michael Doneger), a young journalist, is broke, single, aimless, and a sex addict. He needs to write a fantastic story after being dismissed from a job in order to find a new one. He then meets Natalie (Lyndsy Fonseca), a wealthy prostitute with a Stanford University education (yeah, you read it correctly). Mitch acts as her bodyguard while she allows him to write about her. Both despondently alone, the two of them finally become attached.
True Romance (1993)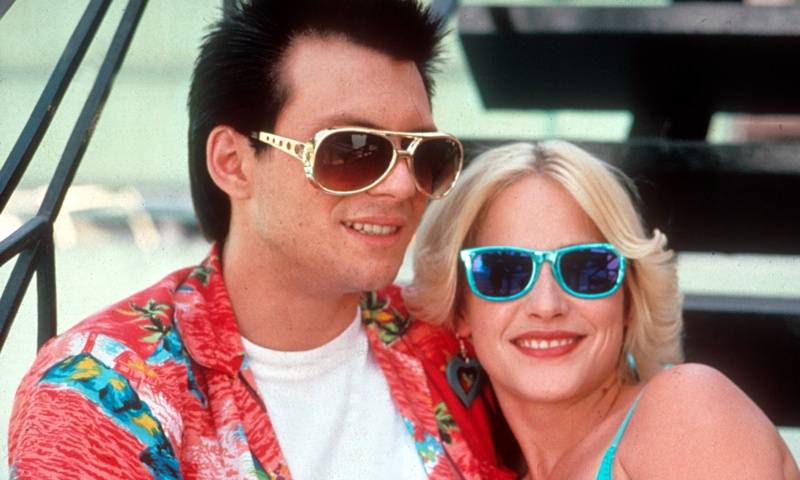 Alabama (Patricia Arquette) is a prostitute who falls in love with Clarence (Christian Slater), an Elvis fanatic. When her pimp breaks the news of their falling in love, Clarence kills him. He grabs a suitcase of cocaine thinking it's Alabama's clothing as they depart. They try to sell the cocaine after discovering the truth, but the mob is on their tail.
Taxi Driver (1976)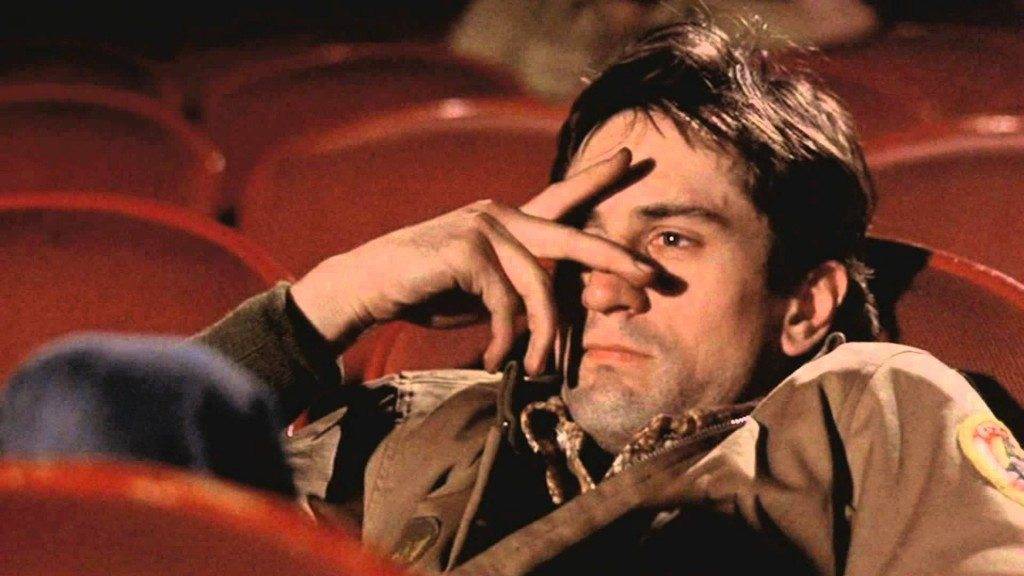 This picture, directed by Martin Scorsese and starring Robert De Niro and Jodie Foster, is one of the most critically acclaimed of its time. Travis Bickle (De Niro) is a deranged guy who gets a job as a cab driver in New York City. When Travis meets Betsy (Cybill Shepherd), he becomes obsessed with saving the world. He then focuses his efforts on saving Iris, a 12-year-old prostitute (Jodie Foster). Without a doubt, the best of the bunch!
Young & Beautiful (2013)
Young & Beautiful is a drama film about adolescent sexuality released in France in 2013. At the age of 17, she loses her virginity. As a result of her dissatisfaction with this encounter, she begins working as a prostitute in luxury hotels under the name Lea within a few months. When a client dies while having sex with her, the police inform Isabelle's mother that she is a prostitute. She gets grounded and goes on to live a normal life as a babysitter. Then she picks up the phone she used to obtain clients and dials it again.
Our Team DCS includes 5 different writers proficient in English and research based Content Writing. We allow them and encourage them to follow the Entertainment news all day long. Our posts, listicles and even the exclusives are a result of their hard work.