22 Best Shows on Apple TV+ | Handpicked Quality Shows On Apple TV+
Apple TV+ is unquestionably the most difficult of the streaming behemoths to pin down right now. After all, Netflix has built an empire by offering binge-watchers precisely what they want, Disney+ subscribers know exactly what they're getting, and even more all-encompassing streaming services like Hulu and Amazon Prime Video have managed to carve out some room for their own original programming. However, Apple TV+ is still relatively new to the game, and without a large library of old favorites to draw from, you may find yourself staring at a slew of fresh titles with no idea what to watch.
This is where we can help. We've seen everything, from the good to the bad, and compiled a convenient list of the top shows available on Apple TV+ right now. We've got you covered with our top selections on Apple's streaming service, whether you're searching for something to watch with the whole family, a gripping mystery to keep your mind off the real world, or some good old-fashioned star-studded prestige drama.
Check out the whole list below, and for more streaming recommendations, see our lists of the Best Netflix Shows and the Best Amazon Prime Shows.
Amazing Stories

The Steven Spielberg-produced reboot of the famous '80s anthology series is Apple TV+'s Twilight Zone, and like The Twilight Zone (and anthology series in general), its quality varies from episode to episode. However, the first five episodes feature Dylan O'Brien, Victoria Pedretti, Robert Forster, Kyle Bornheimer, Sasha Lane, Josh Holloway, Linda Park, Edward Burns, and Kerry Bishé, among others. And the first episode, "The Cellar," is one of the best, a romantic and melancholy time travel romance with a unique take on the genre.
Defending Jacob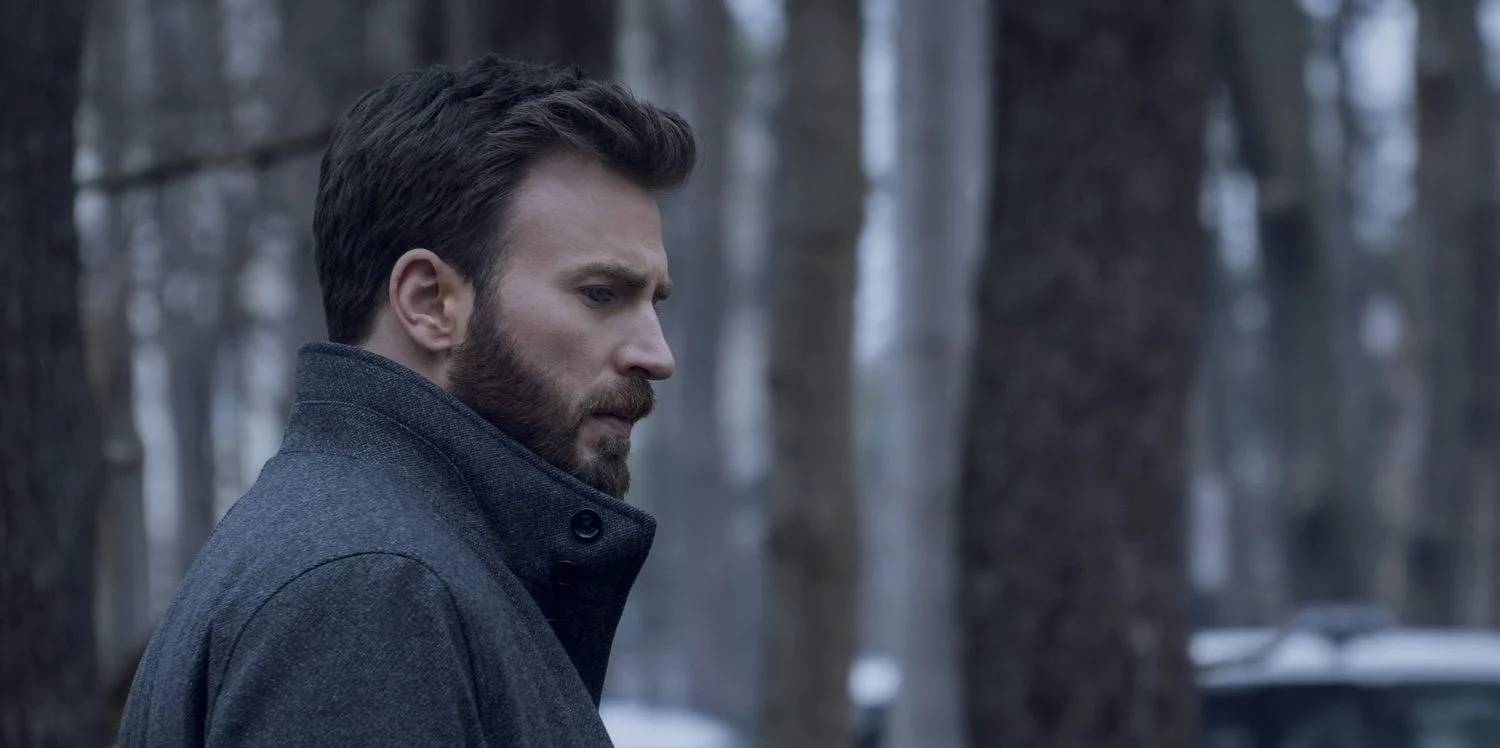 After ten years being America's father in the Marvel Cinematic Universe, Chris Evans takes on the role of full-fledged father in Apple's original series Defending Jacob. Andy Barber, an assistant D.A. and devoted father, is locked in a nightmare when the case he's investigating leads to his own son being accused with murder. Evans plays Andy Barber. Defending Jacob is a tense and addictive murder mystery directed by Morten Tydlum, and while the show occasionally struggles to decide between pulp and prestige TV, Evans is consistently great in his return to television, and he's surrounded by a supporting cast of absolute knockouts, including the ever outstanding Cherry Jones and J.K. Simmons.
Dickinson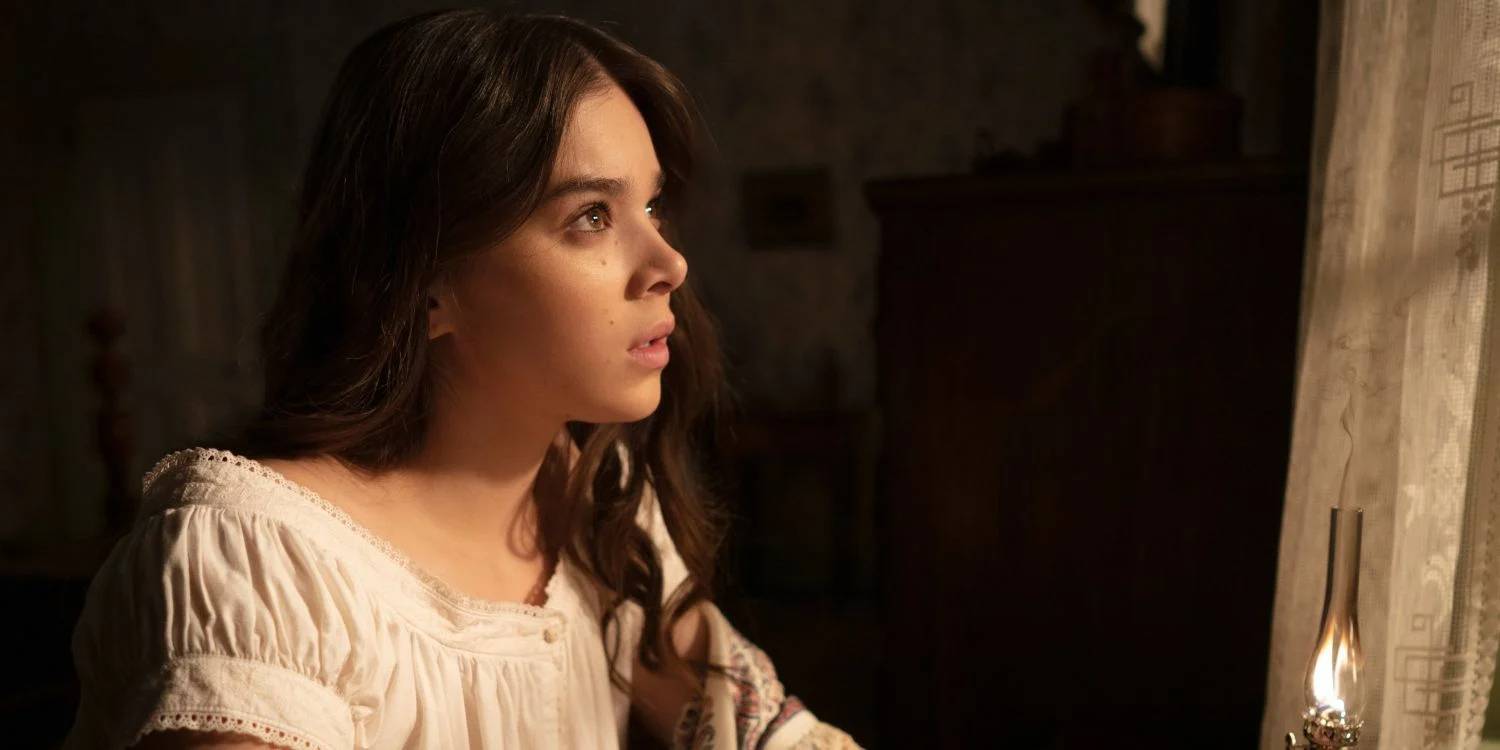 Hailee Steinfeld plays Emily Dickinson, a literary genius, but don't expect a stodgy period piece from Alena Smith's Dickinson. The YA-targeted series is lighthearted and breezy, at times strange and endlessly playful, and eager to delve into Dickinson's long-suppressed homosexual aspects. As the erratic writer, Steinfeld is dazzling, fascinating, and infuriating, with Anna and the Apocalypse breakthrough Ella Hunt offering her own quiet charisma as Sue Gilbert, her best friend and lover (and eventual sister-in-law). Dickinson is a fun, fast watch with beginning music you can't help but dance to. It's a vivid, cheeky, and energetic perspective on historical romance. It doesn't end up being incredibly weighty, but it's a fun, fast watch with intro music you can't help but dance to.
For All Mankind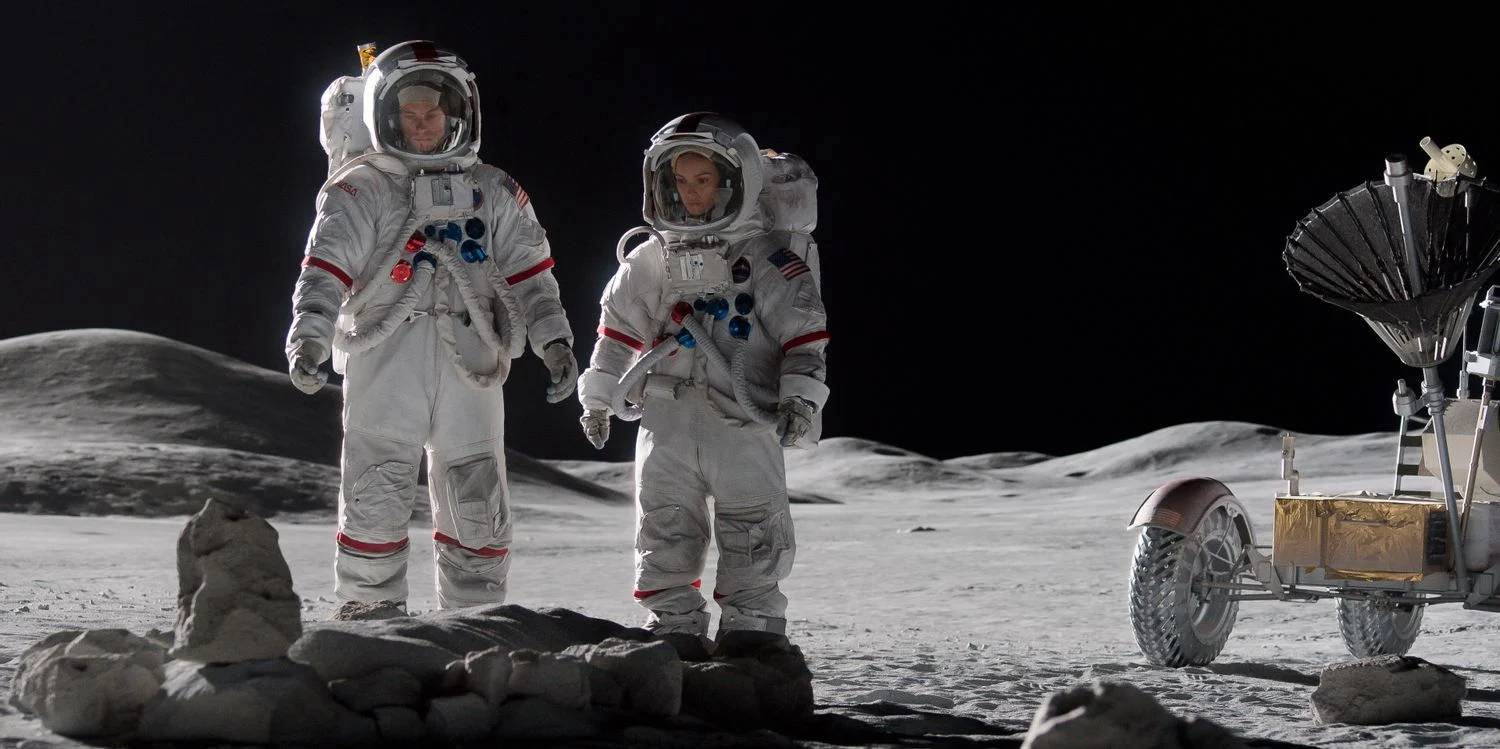 For All Mankind starts with a simple concept to investigate: what if Russia beat the United States to the moon in 1969? Things become tricky from there, as this possible history leads to enormous upheaval within the United States, with a commitment to space exploration that promises to persist for decades rather than a pullback. Life in the world of creator Ronald D. Moore isn't always idyllic, with wars raging within the space program between military and civilian authority, and the Russians chasing America. But the ramifications of that single major shift in society are wide and complex, far beyond whether men and women live on the moon, and Season 2 promises to go even further into what America looks like when it hasn't given up on the stars.
Foundation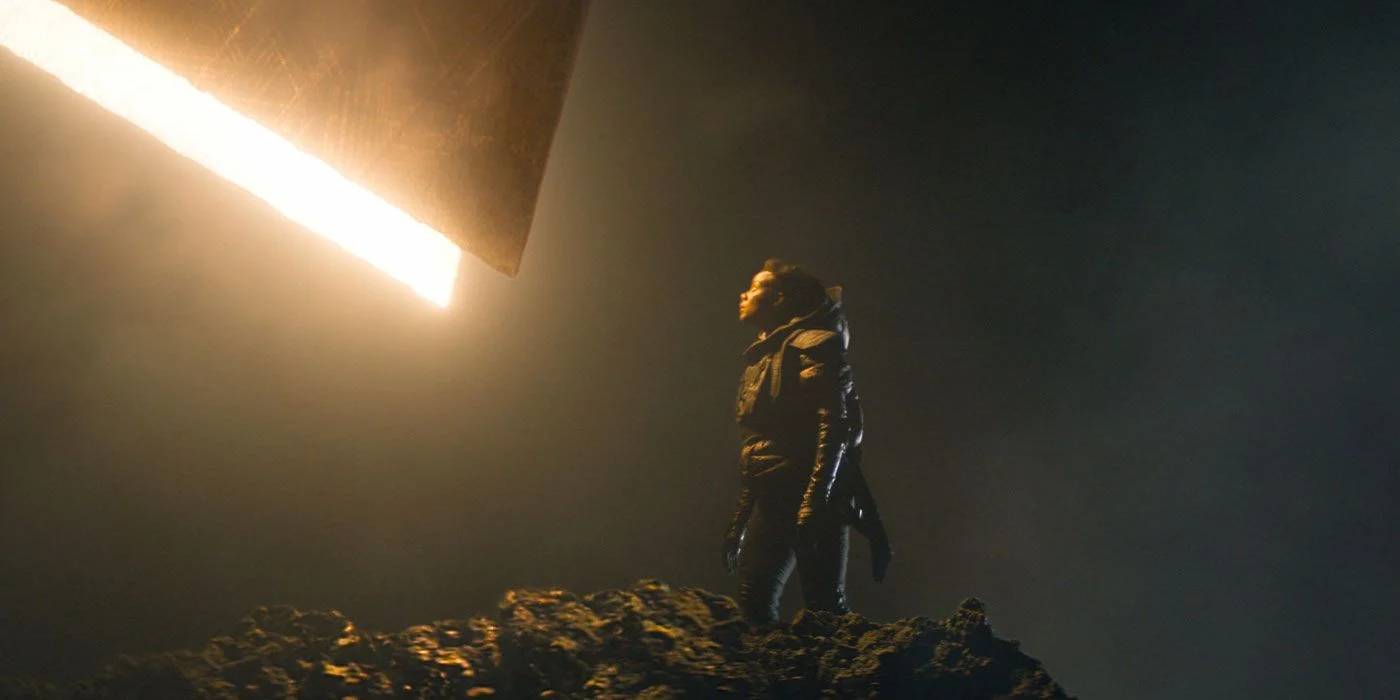 It all begins innocently enough: Gaal (Lou Llobell), a small-town girl, travels to the great city of a central Galactic Empire world to begin her new job as a research assistant to a university professor. What happens next alters not only Gaal's life but the trajectory of human civilization, as foretold by "psycho-historian" Hari Seldon (Jared Harris), but much to the dismay of the trio of Emperors (Cassian Bilton, Lee Pace, and Terrence Mann), who do not wish to see their rule come to an end. It's a spectacular sci-fi adventure full of huge ideas and even greater turns; come for the excitement, stay to appreciate Apple TV+'s massive financial investment.
Fraggle Rock: Back to the Rock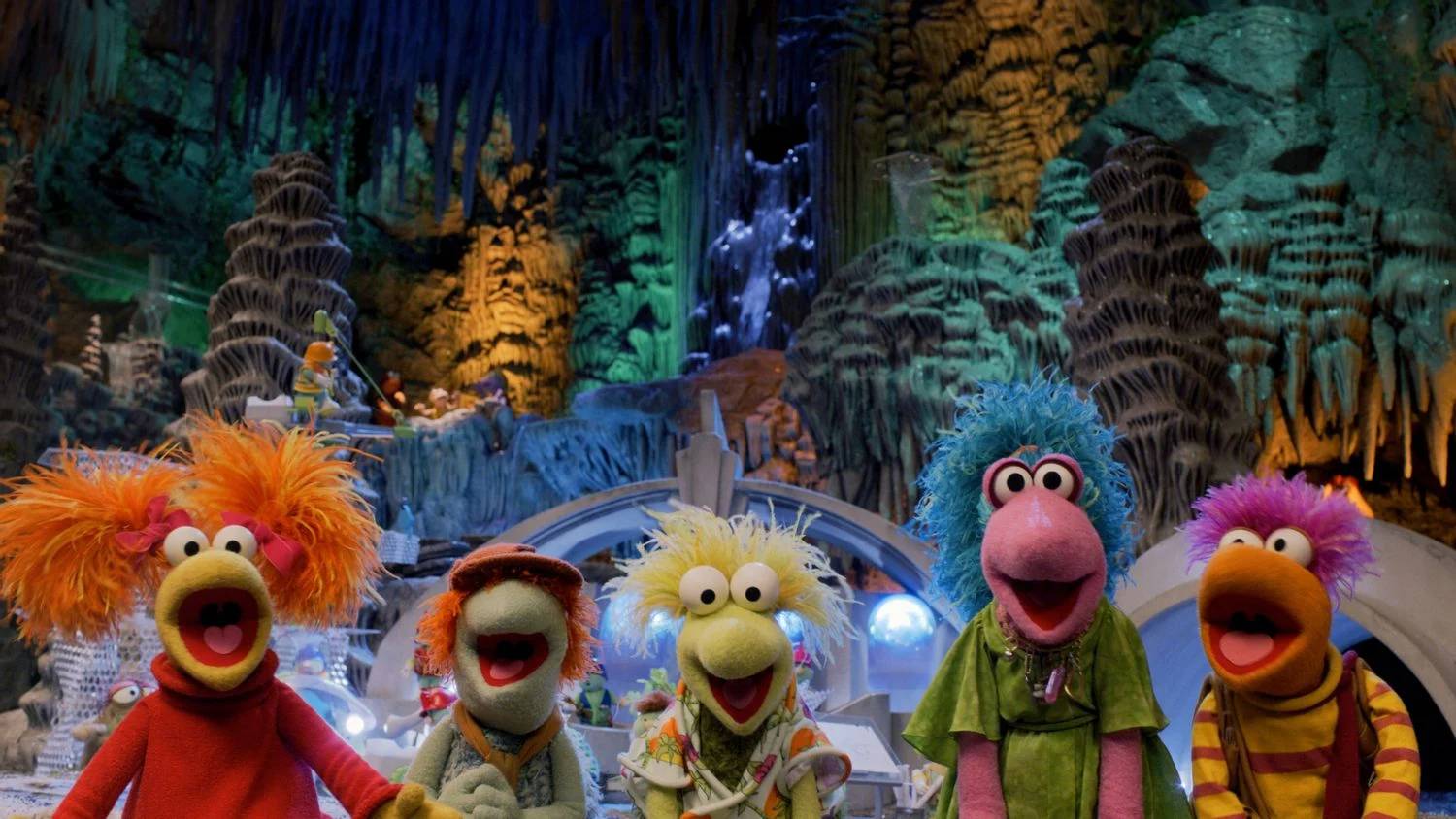 Some revivals fall short of justifying their existence, but that was not the case with Fraggle Rock: Back to the Rock, which premiered on Apple TV+ in a particularly boisterous, colorful, and melodic manner. The series aspires for more of the original effects that made Jim Henson's puppets so popular in the first place, erring on the side of practicality over CGI overkill. It's a show for kids, yet it has lessons that may be applied to adults who watch it with or without children. But don't take my word for it: my colleague Maggie Boccella writes in her review, "Back to the Rock is a heartfelt and worthwhile reminder that there is joy to be discovered in ordinary life, even when things appear to be difficult. Fraggles can't live in fear, and neither can humans, so when we embrace ourselves and each other with open arms, the world benefits."
Home Before Dark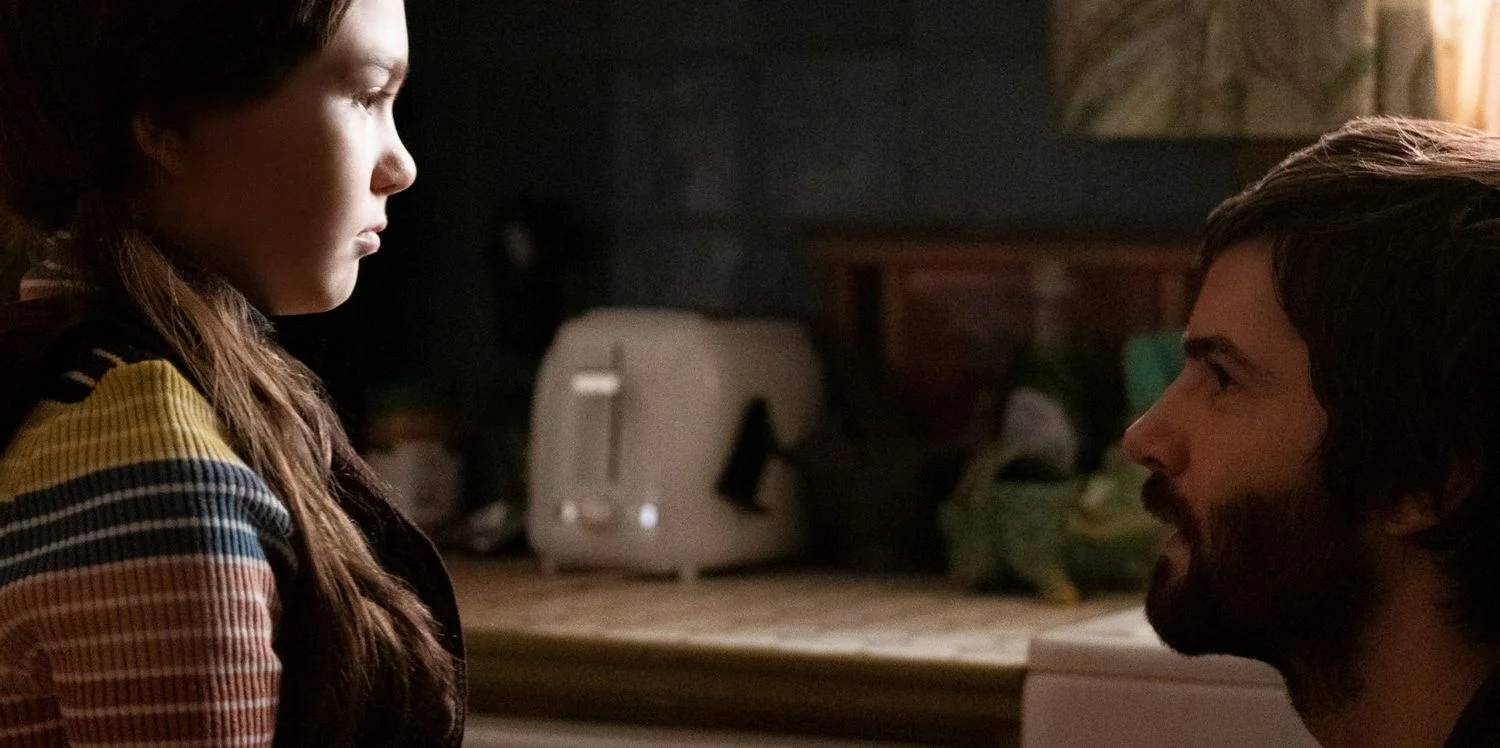 The series based on real-life teenage reporter Hilde Lysiak is plenty of charming moments — but also philosophically heavy material, so it's worth asking who it's for. Anyone who adored Harriet the Spy when she was 11 will certainly enjoy this story about a girl whose family moves to a small town full of secrets, which she aims to explore using the journalism skills she learnt from her father. It's uncommon to witness a father-daughter duo as wonderful as Jim Sturgess and Brooklynn Prince, and the mystery is also rather intriguing. It's a charmer in a low-key way.
Invasion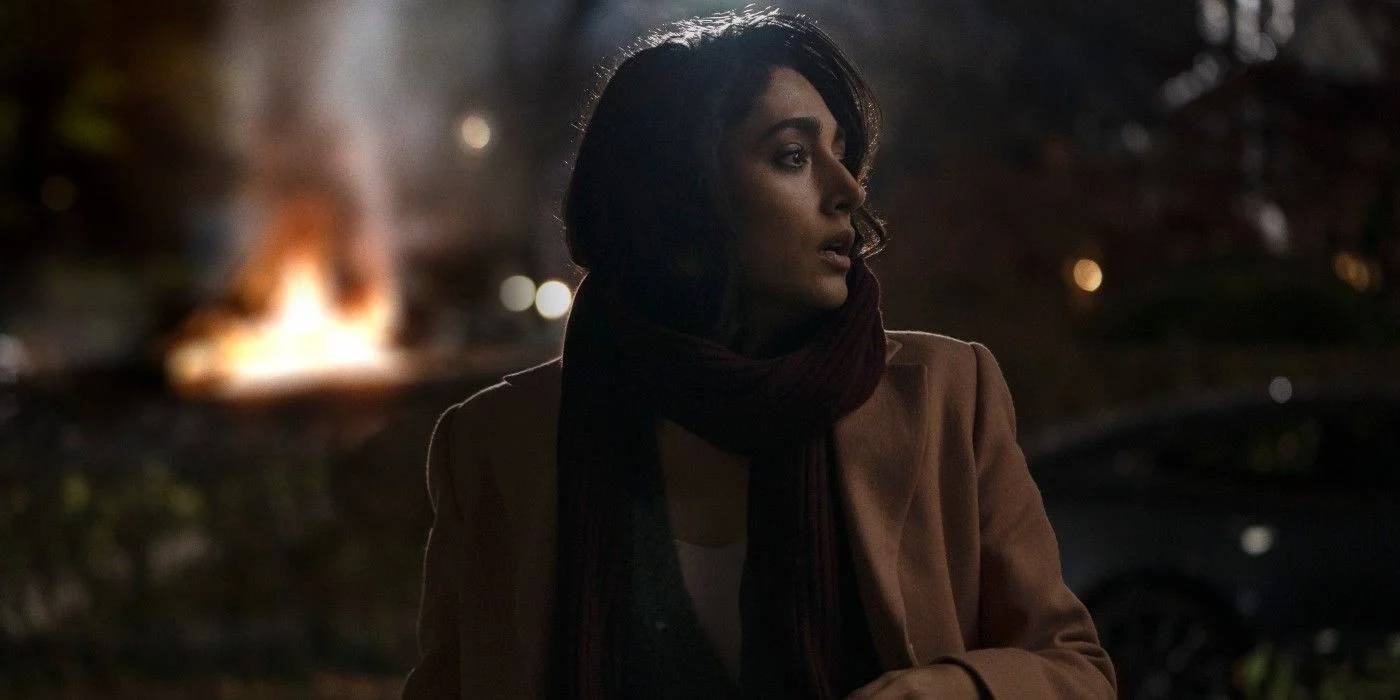 When you think of alien invasion science-fiction shows, you probably think of big, bombastic action set pieces — movies like Roland Emmerich's that focus more on the devastation and ensuing fight against invaders from another planet than the ordinary, everyday lives of people around the world leading up to the moment of impact. Kinberg and Weil's series, which debuted on Apple TV+ in October and is wrapping up its first season this month, is definitely more of a slow-burn, but it's the kind of show that fills you with a creeping sense of dread as you watch, unsure of what's to come while knowing the inevitability that lies ahead. Invasion may be better suited to patient viewers who don't mind settling in for the scenic path, but the international cast (of which Farahani, Neill, Anderson, and Kutsuna are standouts) makes the voyage worthwhile.
Little America

Real talk: It's strange to see Little America right now, when the American Dream isn't exactly thriving. But that doesn't make the first season's eight storylines any less powerful or moving. This anthology series executive produced by Alan Yang, Emily V. Gordon, and Kumail Nanjiani is alternately hilarious and deeply moving, with a stellar cast of both well-known faces and talented newcomers, and is based on real stories of immigrants from around the world, originally published by Epic Magazine. Every episode has a good possibility of making you cry, if only because of the memory of what this country used to be.
Mythic Quest: Raven's Banquet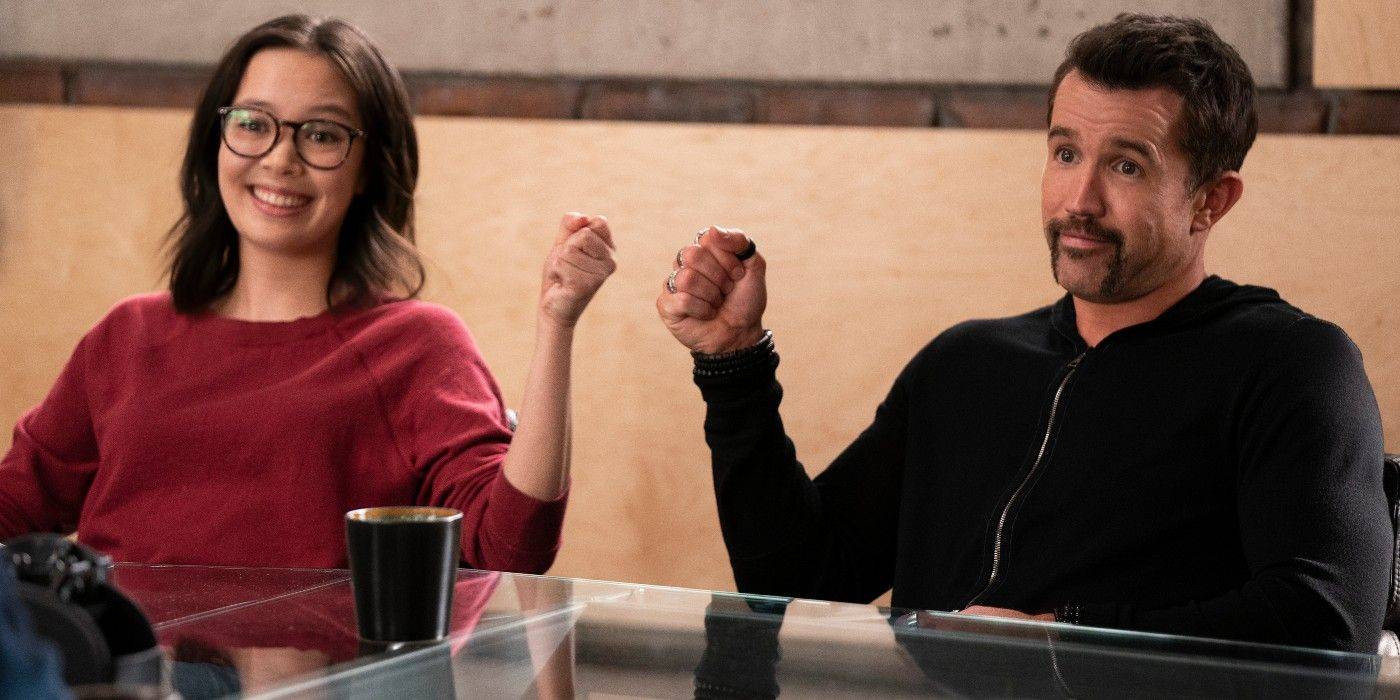 Mythic Quest: Raven's Banquet is a hidden gem in the freshmen series of 2020. The series stars Rob McElhenney as the "genius" behind the best-selling videogame; a well-meaning blowhard who surrounded himself with a committed and sometimes deranged staff while developing his empire, created by a team of It's Always Sunny in Philadelphia alums. Mythic Quest is a familiar workplace comedy, and it clearly goes light on toxic video game culture (this is what happens when gaming behemoth Ubisoft co-produces your show), but it has the strong characters and funny performances to keep it feeling fresh. It also contains a simply gorgeous half-hour of television in the highlight episode "A Dark Quiet Death," and is "the first Coronavirus Era Masterpiece," according to Liz Shannon Miller, with its special episode produced under quarantine.
Pachinko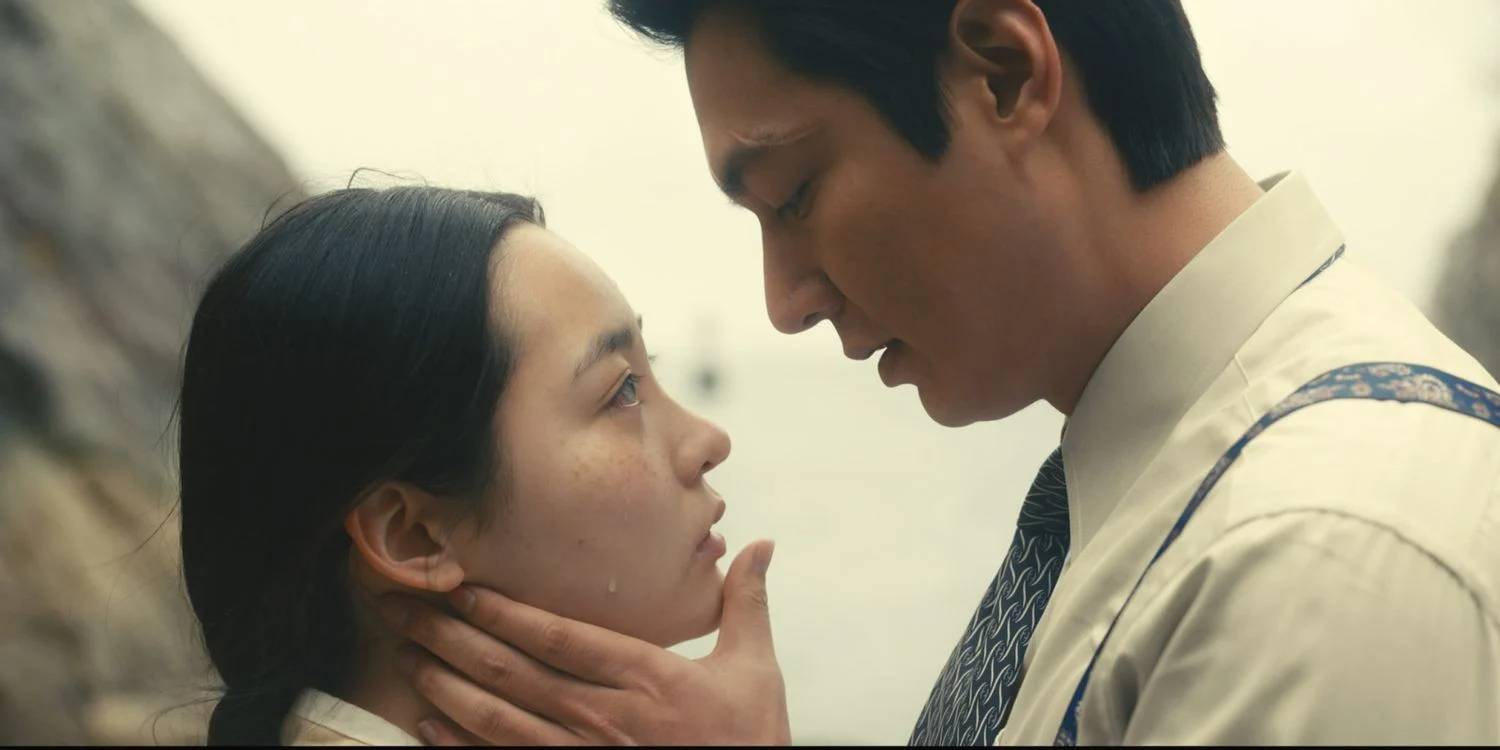 There are some programs that should be considered more than just a drop in the content bucket of streaming video; they should be seen as a tidal wave of amazing achievement. Such is the case with Pachinko, which feels more like a historical and generational epic than a television drama. Although that concept isn't new, nor is the idea of adapting a TV show from a similarly impactful novel, the eight-episode Apple TV+ series overwhelmingly succeeds on both fronts, resulting in not only one of the best shows of the year, but one that should end up on everyone's best-of-all-time lists. "The series creates a tapestry that finds as much art in the quiet intimacy of discussions amongst its characters as it does in the expanse of the places they inhabit throughout the many decades,"
Roar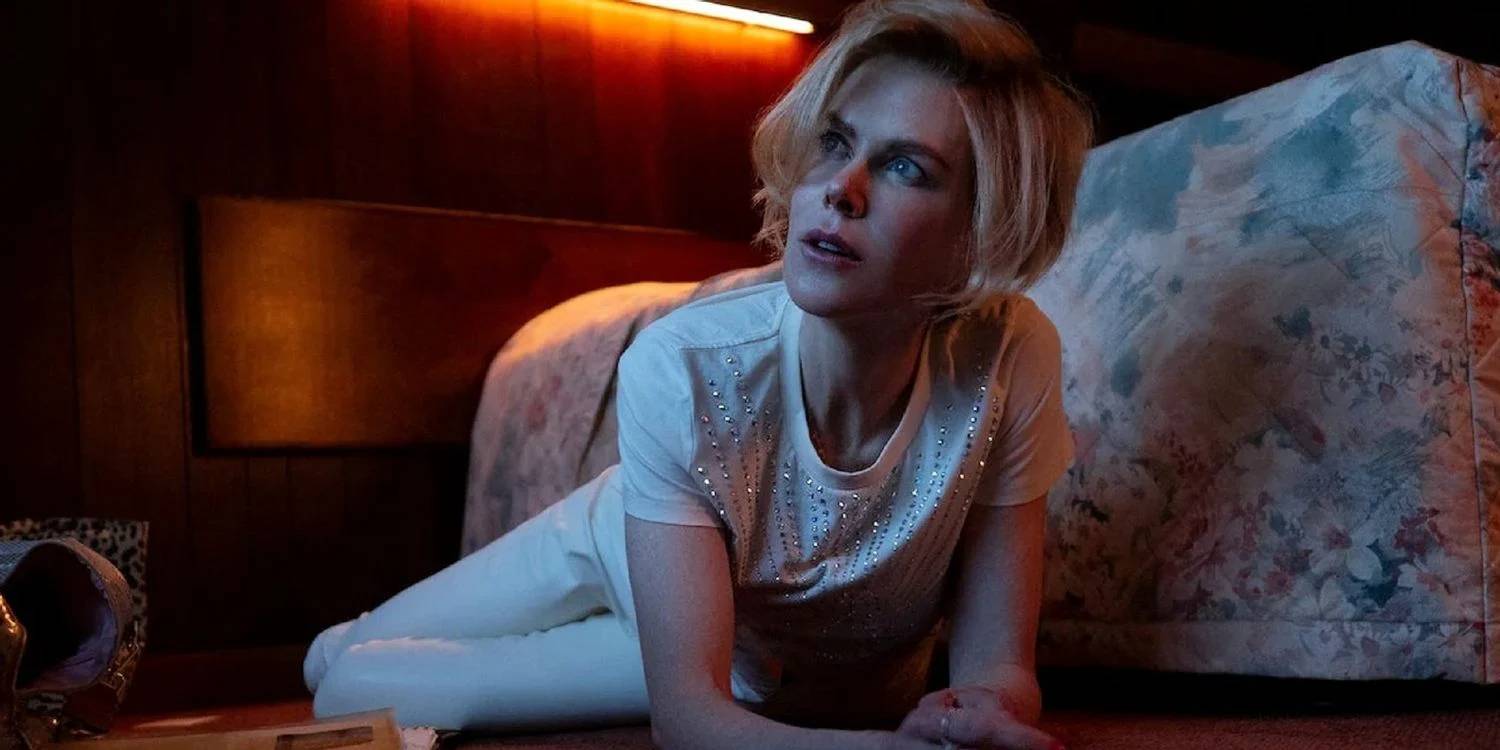 There are none that appear to capture the lonely angle of women's experiences — in all of their convoluted, messy, perplexing glory — in the arena of anthology shows that have aired or are presently broadcasting. The darkly comedic Roar, which has echoes of other shows like Black Mirror and The Twilight Zone, first promoted itself as a series of "female tales" — and there's no better way to describe the eight-episode first season than that. Each story focuses on a different aspect of womanhood, with diverse outcomes — and an unusual paucity of gay stories — but the narratives that do emerge are smart, intelligent, and ultimately vital viewing.
Schmigadoon!

With a cast full of theater icons and loads of meta jokes, Apple TV+'s immensely adorable musical comedy is a love letter to Broadway nerds. Melissa (Cecily Strong) and Josh (Keegan-Michael Key) are stranded in a mystery small town that isn't named Brigadoon, where everyone has a song in their hearts and on their lips. Come for the music, which are sometimes direct parodies on classics by Rogers and Hammerstein and others, and stay for Barry Sonnenfeld's aesthetically spectacular direction. Why haven't you seen this yet if you're a fan of musical theater?
See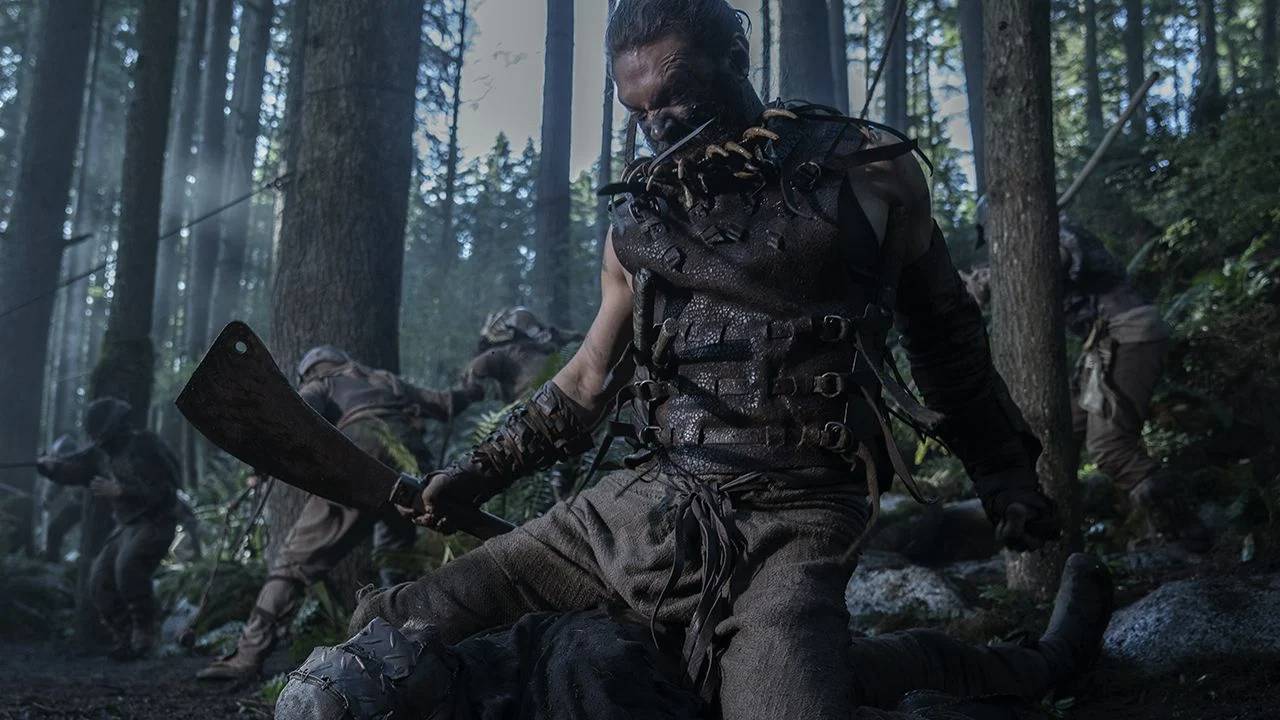 Imagine a cocktail with two parts Bird Box, two parts Game of Thrones, plus a heavy dose of The 100's post-apocalyptic atmosphere, and you'll get a good idea of what to anticipate from See. See, directed by Steven Knight, who recently directed everyone's favorite WTF movie of 2019 with Serenity and developed the strange FX series Taboo, is filled with the kind of enormous, wild swings you'd expect from a creator like Knight. Things's not a show that plays it safe, and with Jason Momoa as the leader of a blind post-apocalyptic tribe, it's a big-budget, bigger-spectacle dark fantasy series that leans hard on shock value.
Servant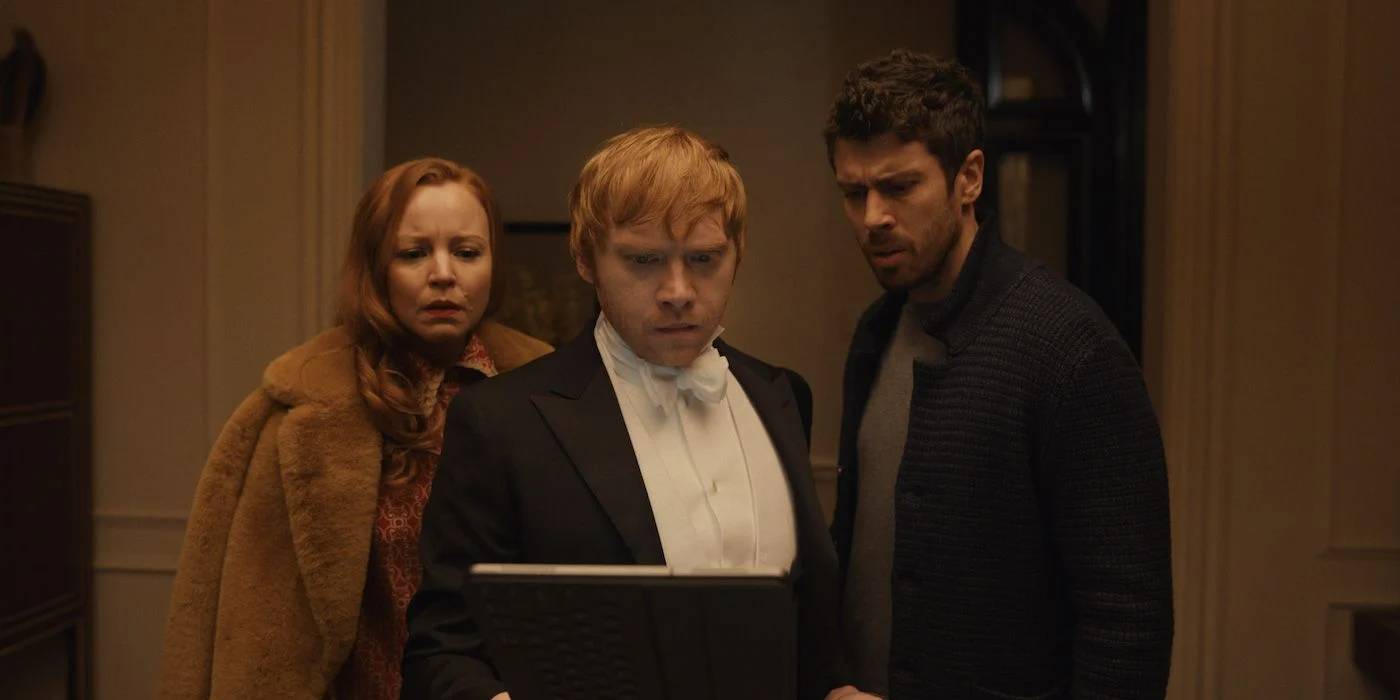 Servant was first dubbed M. Night Shyamalan's new Apple TV+ series, which makes sense given that the big-name filmmaker helmed two episodes and executive produced, but the show was created by Tony Basgallop, the creator of Hotel Babylon. As a result, the series feels like a combination of those ideas, delivering the intrigue and dark thrills that fans expect from a Shyamalan film but still seeming like something altogether different. Servant is a morbid and twisted binge-watch certainly worth adding to your list if you're looking for something a little nasty, yet irresistibly addictive.
When her overworked husband (Toby Kebbell) and concerned brother (Rupert Grint) agree to help her through the process with the use of a life-like doll, Lauren Ambrose offers a magnificent (and phenomenally underestimated) performance as a lady grieving the death of her young boy. When she employs a nanny to look after her "kid," however, the frightening veneer begins to fracture, and all sorts of spooky things begin to happen. Servant is a constrained, unsettling psychological horror film with some of the best performances and photography you'll see on Apple TV+.
Severance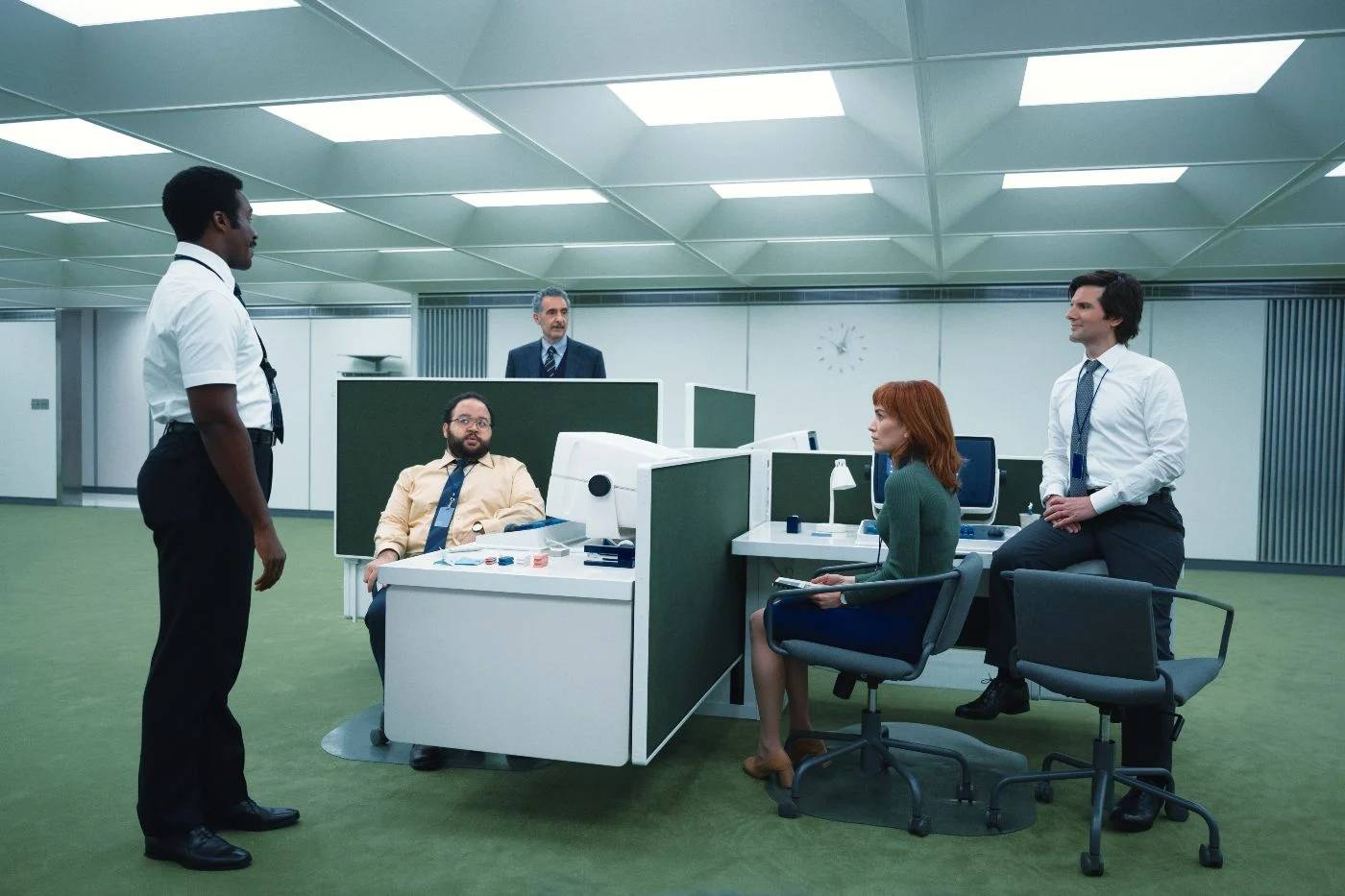 In this latest drama thriller on the streamer, the term "work-life balance" takes on a whole new meaning, as it revolves around the in-universe controversial procedure known as severance — and what happens when employees who work for a mysterious company willingly choose to have their work memories surgically separated from the ones they make outside the office, with a switch flipping in their brain whenever they clock in and out for the day. Scott was reportedly the first choice for the lead role, and it's easy to see why: he imbues Mark with a mix of sadness and compliance that's shaken up when a new "severed" employee arrives and begins to make him and his coworkers question everything they know about the current status quo — and what they're really doing at work all day. As director of this series that feels half-Black Mirror, half-Eternal Sunshine of the Spotless Mind, but also all its own, Ben Stiller directs many crucial episodes.
Snoopy in Space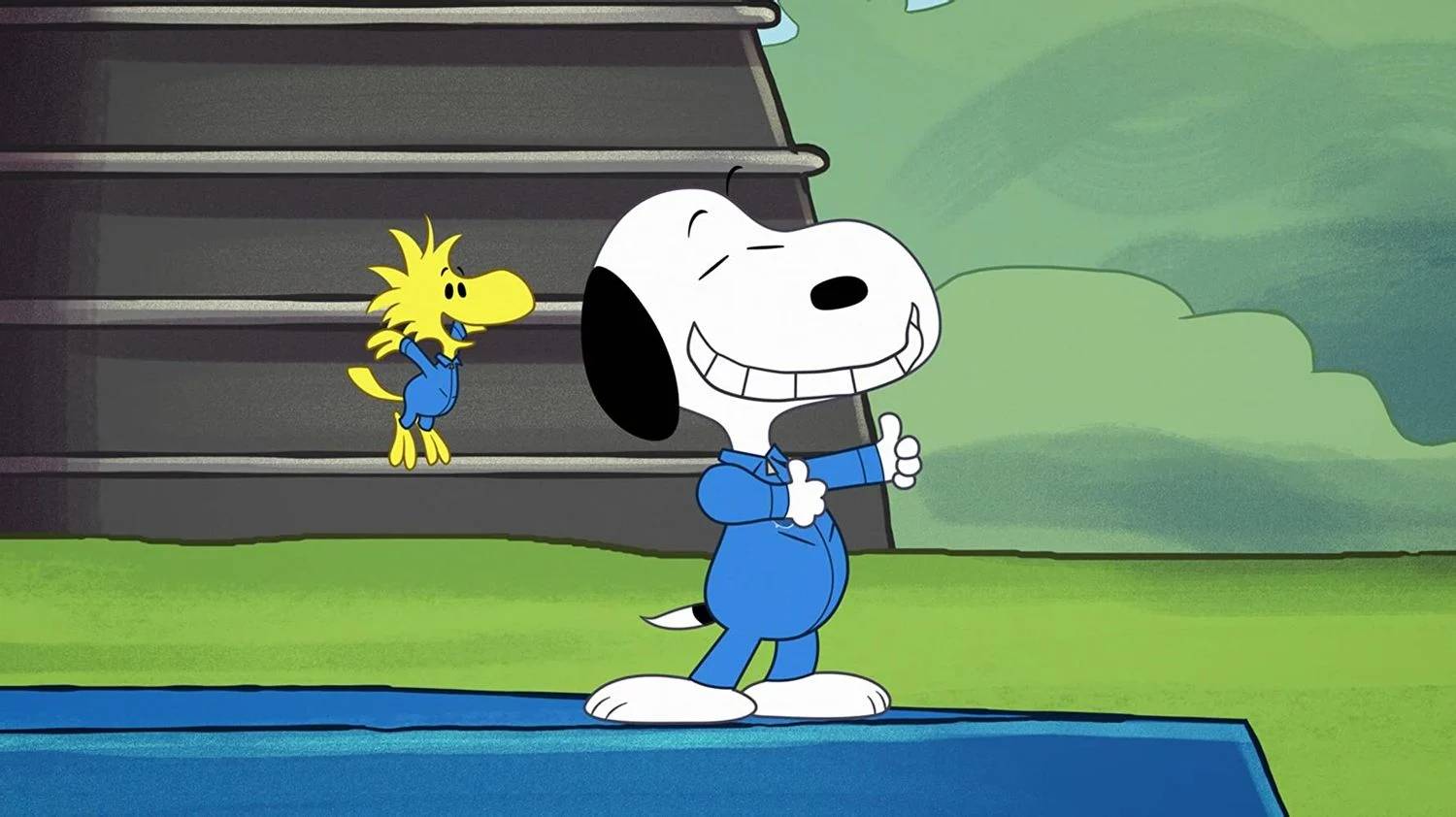 In Apple's Peanuts spinoff series Snoopy in Space, everyone's favorite intrepid canine realizes his dream of becoming a cosmonaut. Snoopy in Space introduces the gang to NASA, where Snoopy and Woodstock want to view the stars, with a major emphasis on keeping the kids educated. And, by golly, your children will adore it. When this show first launched with just one little 10-minute episode, I saw it utterly steal a kid's heart. In fact, I don't think I could give a better endorsement than my nephew did, so I'll leave you with the words of a 5-year-old who sat down for the first episode wondering "Who's Snoopy?" and stood up 10 minutes later exclaiming, "I LOVE SNOOPY!"
Ted Lasso

You've probably heard the buzz, but trust me when I say that Ted Lasso lives up to it. This half-hour comedy series is not only one of the most enjoyable and upbeat shows on television, but it is also one of the greatest. Jason Sudeikis portrays Ted Lasso, a continuously upbeat college football coach who is hired to manage an English Premier League team despite having no previous coaching experience. Lasso's attitude begins to rub off on even the most boorish of Englishfolks, as it turns out, he's been hired to wreck the squad in a revenge scheme concocted by their owner. Lasso softly but skillfully encourages the squad and the city to begin thinking differently about team sports — and life in general – in this series, which is a rare representation of positive masculinity and healthy competitiveness. Sudeikis is fantastic in the starring part, and the show is chock-full of hilarious puns, so don't think it's all about the emotion. It's as fulfilling, funny, and inspirational as any show I've watched in the last five years. If that isn't a glowing recommendation, I don't know what is. Believe.
The Afterparty

Few things are as enjoyable as an ensemble comedy including some of the best modern-day heavy-hitters — but when you throw them all together in a tale that hits the millennial heart the hardest (i.e. a high school reunion), it's even better. You've devised a winning recipe. The Afterparty, directed by Christopher Miller and Phil Lord, follows a group of friends who become inadvertent suspects in a murder inquiry when the host of their reunion's afterparty (Franco) comes up dead on the cliffs next to his oceanfront property. What follows is a brilliantly fun farce in which each character being probed by the case's detective (Haddish) narrates the story in his or her own terms, with the associated episode changing formats to match the narrator. The Afterparty is a genre feast, with everything from musicals to rom-coms to cartoons, and the names attached will keep you just as engrossed as the mystery itself.
The Morning Show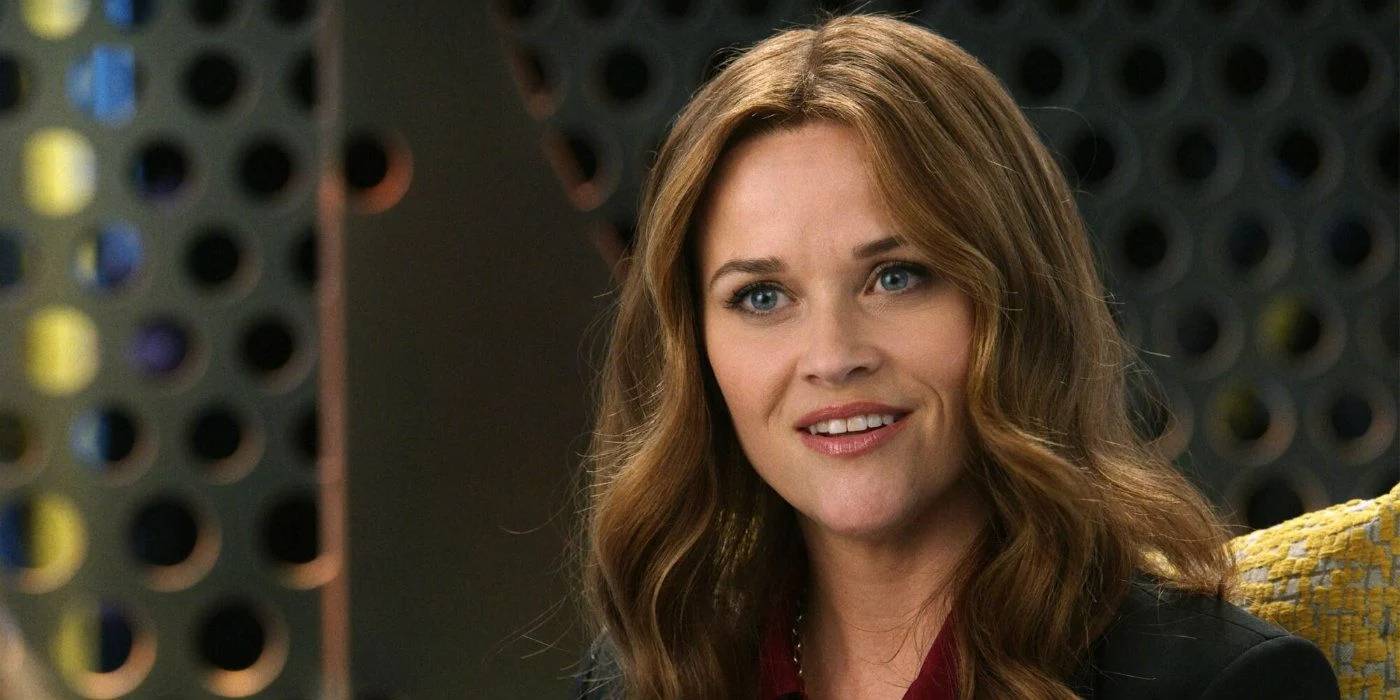 Apple TV+'s ostensibly flagship series didn't receive the critical accolades Apple would have hoped for, especially given the money spent on a star-studded cast that included Reese Witherspoon, Jennifer Aniston, Steve Carell, and scene-stealing Billy Crudup. However, The Morning Show, a behind-the-scenes thriller about a morning chat show that becomes a scene of mayhem after its lead host (Carell) is sacked for sexual misbehavior, proved to be extremely addictive binge viewing. The uncertainty of his guilt or innocence, as well as the All About Eve-style clashes between veteran host Alex (Aniston) and up-and-comer Bradley (Witherspoon), make for an engrossing binge, with Gugu Mbatha-Raw emerging as a breakout by the season's finale.
The Shrink Next Door

When two performers can not only convincingly play against type — or perhaps the labeled boxes that we as viewers prefer to fit them into — but also square off against one another while portraying personas we're not used to seeing them inhabit, it's always a credit to their brilliance. Enter The Shrink Next Door, which reunites Ferrell and Rudd, who co-starred in Anchorman, in a setting that's almost too bizarre to be true. But don't take my word for it; listen to what Ross Bonaime had to say about the series in his review "It's difficult not to laugh at the absurdity of the situation while also finding the deep trauma occurring to be deeply disturbing in this tragic true story, which finds just the right blend of comedy and drama. The Shrink Next Door is a continuously captivating series that pushes Rudd and Ferrell's acting abilities to new heights."
WeCrashed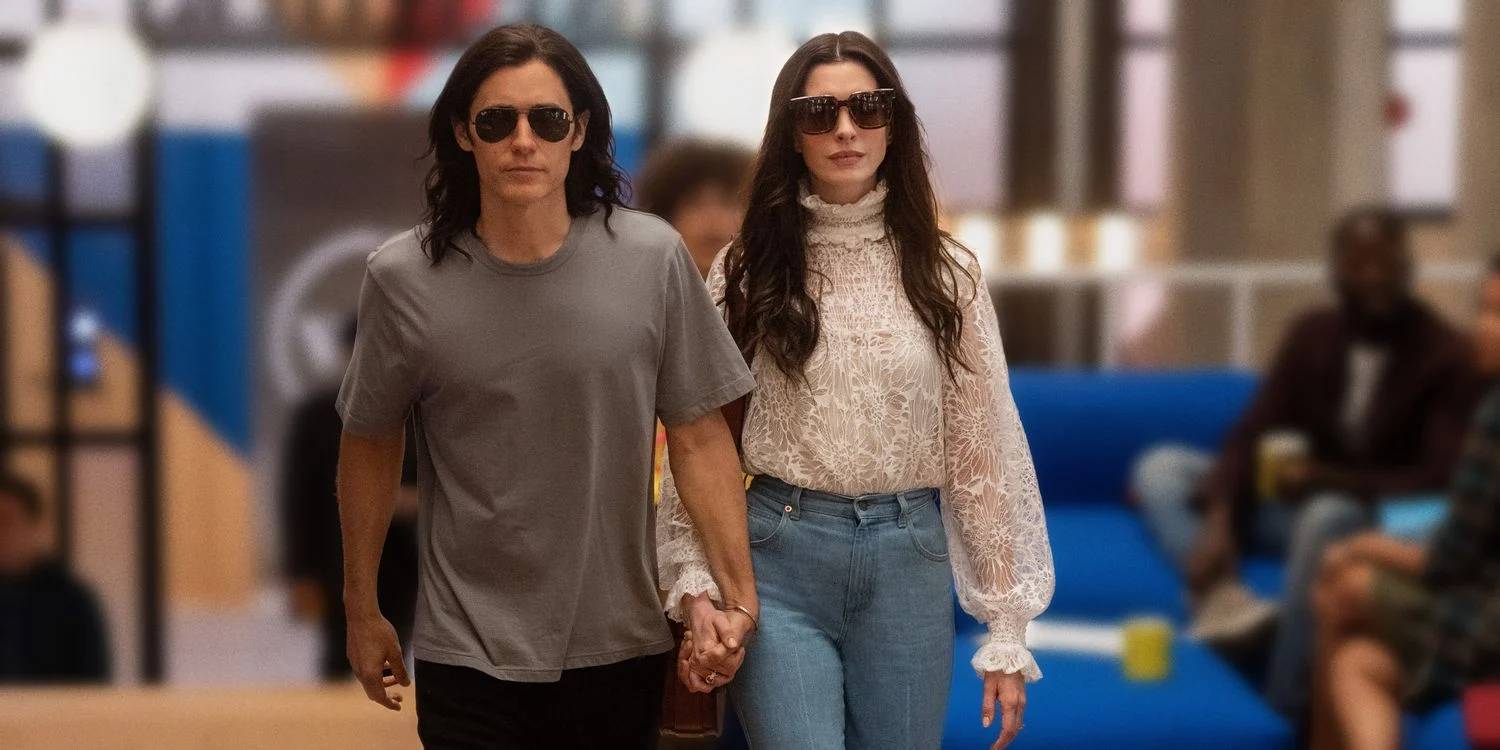 From Netflix's Inventing Anna to Hulu's The Dropout, streamers have hopped on the bandwagon of casting A-listers to play some of the most prominent snake-oil salesmen of the modern age. Now, Apple TV+ has joined the fray with WeCrashed, a documentary that recounts the rise and fall of WeWork, a coworking space founded by Adam Neumann, and how he attempted to convert it into a global brand worth millions. WeWork's valuation, on the other hand, plunged in practically record time, so what went wrong? WeCrashed tries to chronicle not just the rise and fall of the WeWork brand, but also the difficulties that arose between Neumann and his wife Rebekah (who is a cousin of Gwyneth Paltrow, by the way) as they argued over their business strategy. My Ross Bonaime called it "one of the year's great cringe shows," and with Leto attempting to fade into yet another real-life person, matched by Hathaway's screen enthusiasm, there may be no better or more appropriate descriptor. Relax and take in the train catastrophe.