25 Best Shows To Watch On Peacock | Shows Worth Buying The Peacock Subscription
Although the world does not require yet another streaming service, the recently debuted Peacock boasts a vast library of content. Particularly TV shows. The NBCUniversal streaming service is home to some of the best NBC episodes ever filmed (it's the exclusive home of The Office), but they also have a great selection of shows from other networks. And if you need some assistance deciding what to watch or simply want to know what the finest Peacock shows are, we've put together a handy list to lead you in the right direction. If you still need more persuasion to try Peacock, the ad-supported version of the streaming service is completely free.
So take a look at our selection of the best Peacock TV series right now and start binge-watching.
30 Rock (2006-2013)

The irony of 30 Rock featuring numerous jokes about NBC's icon being a peacock, only for the program to become the foundation of the streaming service Peacock, is not lost on anyone. But oh, did 30 Rock stand the test of time. One of the best and most iconic sitcoms of the twenty-first century is Tina Fey's outrageous, slightly weird half-hour comedy. Fey plays the chief writer of a sketch comedy series akin to Saturday Night Live, balancing her corporate employer Jack Donaghy (Alec Baldwin) and image-obsessed stars Tracy Morgan and Jane Krakowski while attempting to maintain some kind of a personal life. The amount of laugh-out-loud gags jammed into each 30 Rock episode is crazy, but the characters are what keep the show going. Its endearing, quirky, and unquestionably mad characters.
A.P. Bio (2018-2021)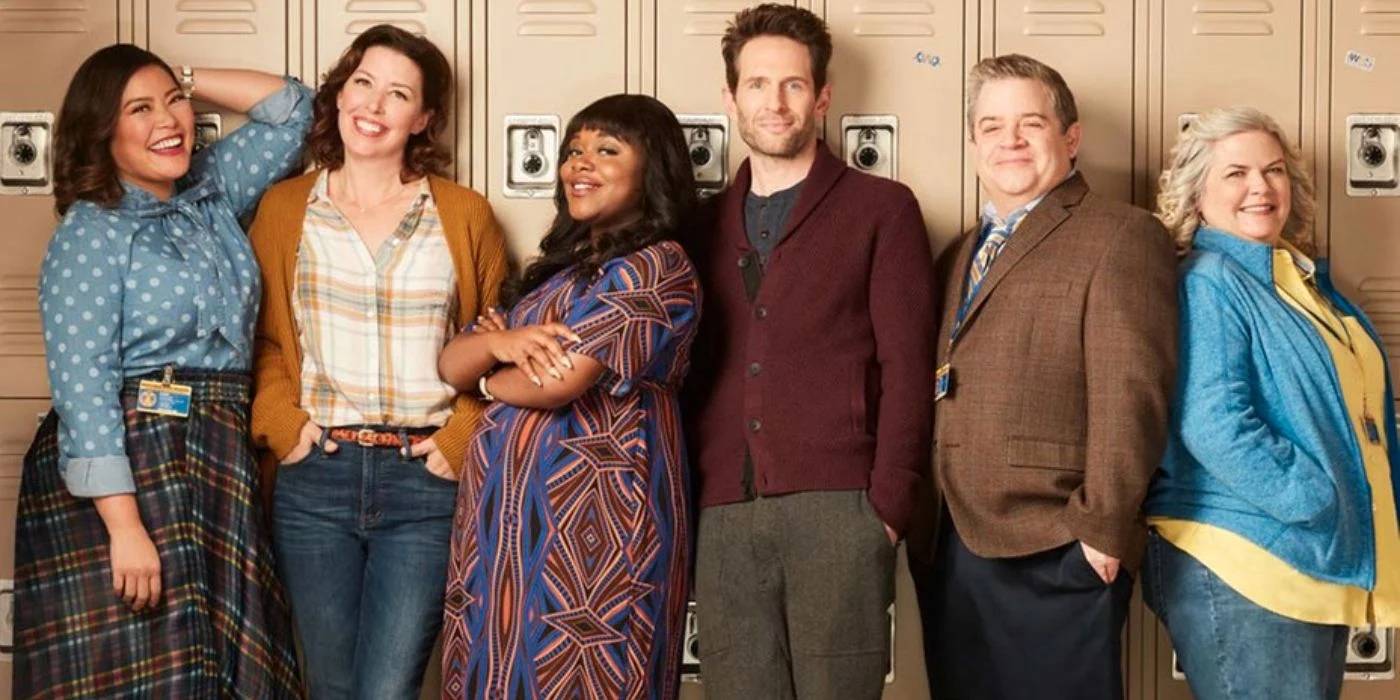 If you're wondering where the next great half-hour comedy is, look no further than A.P. Bio. The first two seasons were broadcast on NBC, but the third season, which just began on Peacock, is hilarious. Glenn Howerton plays a haughty former Harvard professor who is forced to relocate to Toledo, Ohio, where he teaches A.P. Bio. Except he doesn't want to teach A.P. Bio; instead, he utilizes the class and its pupils to plot his vengeance on his foe. The humor is dark but not cruel, and there's just enough heart to let you sympathize with Howerton's character, while the rest of the cast is instantly likeable. It's also one of the most visually appealing half-hour comedy in recent memory. You'll enjoy A.P. Bio if you enjoy It's Always Sunny or Parks and Recreation.
Bates Motel (2013-2017)

Bates Motel is the lady for you if you're seeking for the next binge-worthy series that will hold your attention and keep you on the edge of your seat. Bates Motel is a modern prequel to Alfred Hitchcock's Psycho, following Norma (Farmiga) and Norman Bates (Highmore), a mother and son who relocate to White Pine Bay after Norman's father dies. They open the Bates Motel in the hopes of making a better, more peaceful life for themselves in this small Pacific Northwest town, but trouble seems to follow them wherever they go. Bates Motel is a gripping series with complicated characters that you can't help but cheer for, with small town drama on a high-stakes scale. Throughout the five seasons, Farmiga and Highmore provide Emmy-worthy performances. Bates Motel is one of the most emotional and captivating shows of all time, with a planned and compelling narrative from beginning to end. You won't be able to watch just one episode because of Norma's slow-burn relationship with the town sheriff (Carbonell), Norman's darker tendencies, and the secrets of White Pine Bay.
Battlestar Galactica (2004-2009)

A recreation of one of the best science fiction shows of the twenty-first century. Ronald D. Moore's Battlestar Galactica, which premiered in 2004 on Syfy, was a departure from the original series in that it designed its four-season arc as an allegory for the United States' War on Terror in the aftermath of 9/11. Indeed, Battlestar Galactica follows the survivors of the years-long war between humans and Cylons as they search the galaxy for a fabled planet called Earth that could be their new habitat. It's an exciting and engaging series with plenty of twists and turns.
Bel-Air (2022-present)

Many questioned that a dramatic remake of The Fresh Prince of Bel-Air would succeed, but after a full season of the new hit show Bel-Air, they were proven incorrect. The setup is similar to that of a sitcom, but it's not all fun and games, as Will's "one little skirmish" on the playground turned into a near-fatal encounter with a local drug lord. Being sent to live with his "Auntie and Uncle in Bel-Air" isn't all that funny either, as he struggles to discover his identity in a posh private school. All of that said, the plots are intriguing, and the cast does an outstanding job of inventing whole new characters based on the ones we all knew and loved.
Brooklyn Nine-Nine (2013-2021)

You can't go wrong with Brooklyn Nine-Nine if you're looking for a show that combines the witty humor and compassion of Parks and Recreation with the procedural aspect of a captivating network cop drama. The Fox sitcom, which stars Andy Samberg as a New York City detective and revolves around his unit's different crimes and workplace problems, was created by two of the minds behind Parks and Rec. The program is continuously funny and surprising, never shy to bring plot twists that change the series' main dynamic, and the procedural element lends a fascinating air of mystery to many of the episodes. Despite this, there isn't a single unlikable individual in the cast. This is an ensemble that just works, much like Parks and Recreation or The Office, and it's routinely one of the funniest—and sweetest—shows on television.
Charmed (1998-2006)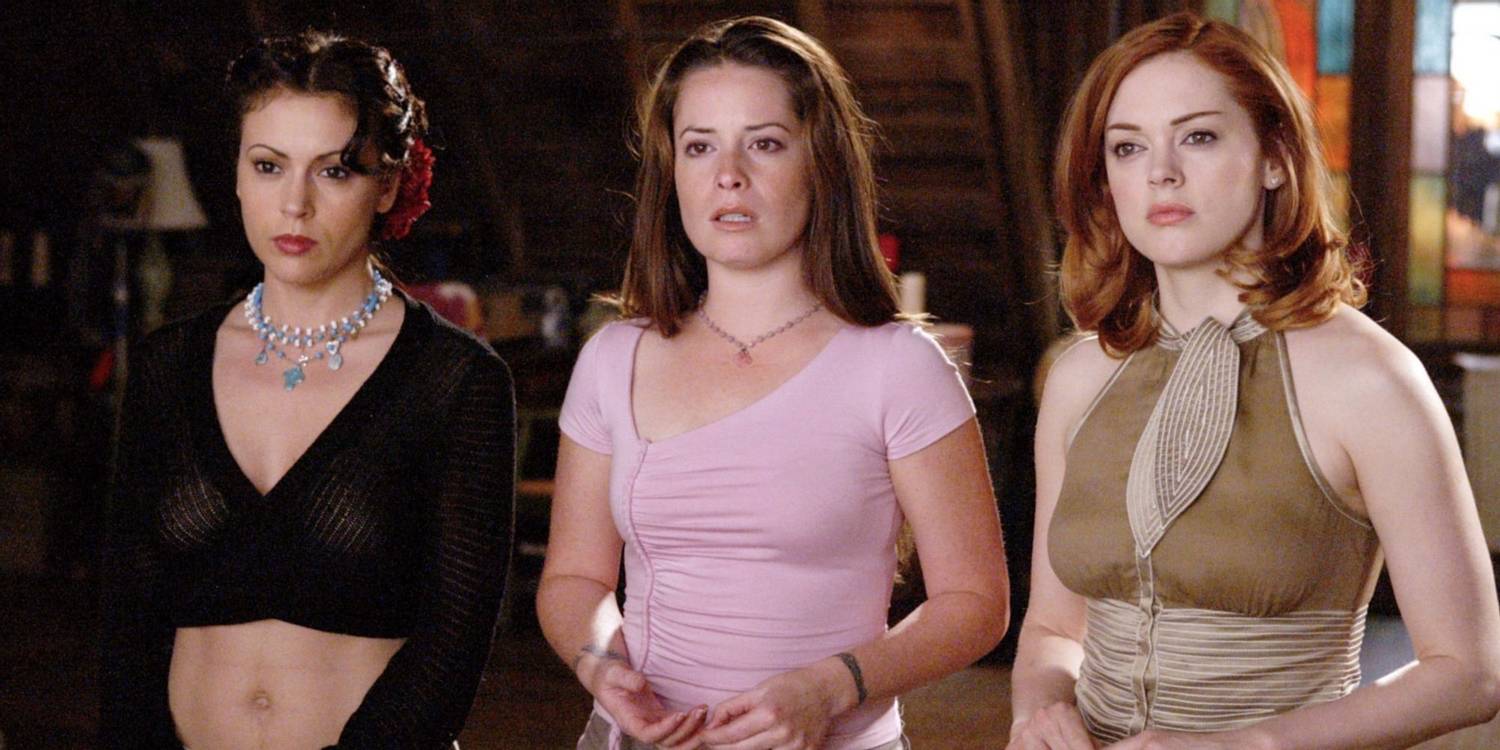 Prue (Shannen Doherty), Piper (Holly Marie Combs), Phoebe (Alyssa Milano), and Paige (Rose McGowan) are four sisters who use their witchcraft to battle demons, warlocks, and other strong beings who threaten to destroy the world… or at least San Francisco. While fulfilling their responsibilities as the all-powerful Charmed Ones, the world's most potent force for good, the sisters encounter various challenges in their personal lives, particularly when magic is involved. Their attention is divided between their Wiccan duties, their various occupations, and, of course, love, which each of the sisters faces in her own manner. As the sisters continue to grieve for their deceased mother and grandmother, and come to terms with the loss of one of their own, the story covers some darker issues, such as death. The series remains a compelling and enjoyable story about sisterhood after eight seasons, 178 episodes, plenty of fun and/or zany adventures, and various malevolent entities intent on seeing the Charmed Ones dead.
Downton Abbey (2010-2015)

Downton Abbey is totally delightful, so if pleasantness is your thing, I cannot suggest it highly enough. The six-season tale chronicles the happenings at the titular estate in Yorkshire between the years 1912 and 1926, and is written by the Oscar-winning screenwriter of the film Gosford Park. The house is divided between the family who lives upstairs and the servants who reside downstairs, with great care taken to represent all sides of their life. To be sure, there's drama and sadness, but it's all wrapped up in a warm pleasant glow — some of the huge "scandals" the family is dealing with each week are quite delightful. So, whether you're watching for the first time or the seventh, let Downton Abbey wrap you in a nice weighted blanket.
Everybody Loves Raymond (1996-2005)

Peacock also airs a number of classic multi-camera sitcoms, with Everybody Loves Raymond being one of the best and longest-running. From 1996 through 2005, the show followed Raymond Barone (Ray Romano) and his family through their daily lives. It's a classic family sitcom, but it's written exceptionally well, with a beautifully dry sense of humor that balances out some of the more ridiculous acts that can detract from multi-cam sitcoms. There's a reason this program has been so popular for so long, and it's currently a fantastic comfort watch.
Friday Night Lights (2006-2011)

Friday Night Lights is one of the best and most enduring teen dramas of the twenty-first century, and it will leave you cheering and crying in equal measure. The show follows the events of a small but tight Texas town where high school football is everything. Kyle Chandler plays an out-of-town coach who is striving to fit in but always makes time for his players. If you grew up in a school with a lot of tough athletics, you'll recognize a lot of it here, but even if you don't, the drama is so well-written that you'll be completely immersed in the story. Despite a stumbling block in Season 2, the series mostly soars and is revived in Season 4 by a semi-reboot of its story.
Girls5Eva (2021-present)

Girls5Eva is a film about a one-hit wonder girl group from the 1990s who reunites and attempts a comeback after an up-and-coming rapper copies their song. Comedy relies heavily on its ensemble, and this program demonstrates that even the most unexpected pairings can work together. Their chemistry and humorous timing complement each other, resulting in a vibrant spectacle. Girls5Eva is a mix of nostalgia and realism that pokes fun at celebrity society while also leaning strongly into it, resulting in an effective balancing act. The humor will have you in tears, and the emotional punches will show off each actress's amazing talent. Girls5Eva is a short and lovely comedy with superb writing and performances that knows precisely what it needs to be.
House M.D. (2004-2012)

House, M.D., a FOX series that aired on network television for eight seasons, stayed genuinely punk rock throughout. Hugh Laurie's performance as the sassy doctor at the core of the series set it different from other "hospital dramas," but the mystery-driven premise did as well. The plot follows a bright but irritable medical doctor who leads a unique team of diagnosticians to consult and solve only the most difficult cases, somewhat inspired by Sherlock Holmes. This allows the show to experiment with a variety of cases, but it also allows for some extremely strong serialized arcs, such as House's ongoing battle with addiction. Although the show's creativity diminished in subsequent seasons, the first few seasons are some of the best network television ever made.
One of Us Is Lying (2021-present)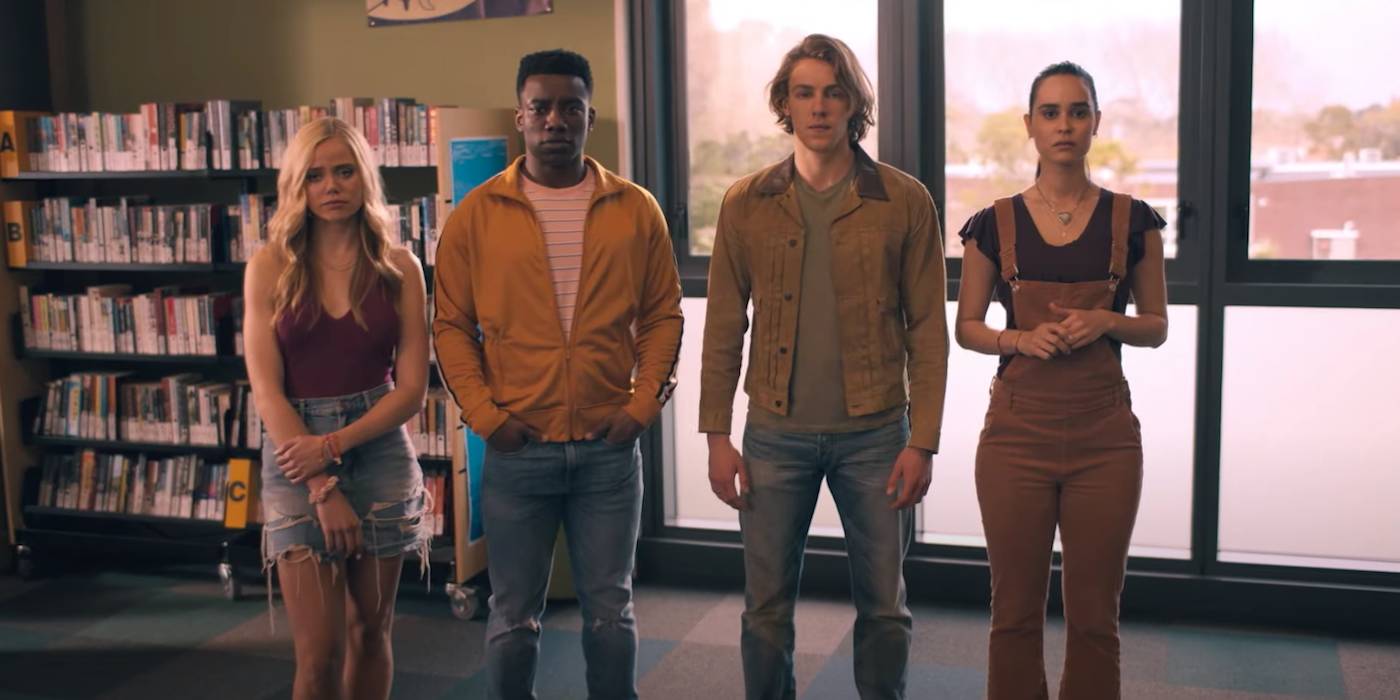 One of Us Is Lying is aimed at hardcore mystery enthusiasts, especially those who enjoy shows like Pretty Little Liars on Freeform or Nancy Drew on The CW. The story follows four students — Addy (Annalisa Cochrane), Cooper (Chibuikem Uche), Bronwyn (Marianly Tejada), and Nate (Cooper van Grootel) — as they become top suspects in a murder case when the sole other student in detention with them dies from a violent allergic reaction. Soon, the secrets they've kept hidden for so long begin to surface, and the stress of the circumstance aids them in shedding the masks they've been wearing for far too long. With all eyes on them and fingers pointing in their direction, they must figure out who the real culprit is… or face the consequences. With another season on the way and a jaw-dropping cliffhanger, now is the time to tune in.
Parenthood (2010-2015)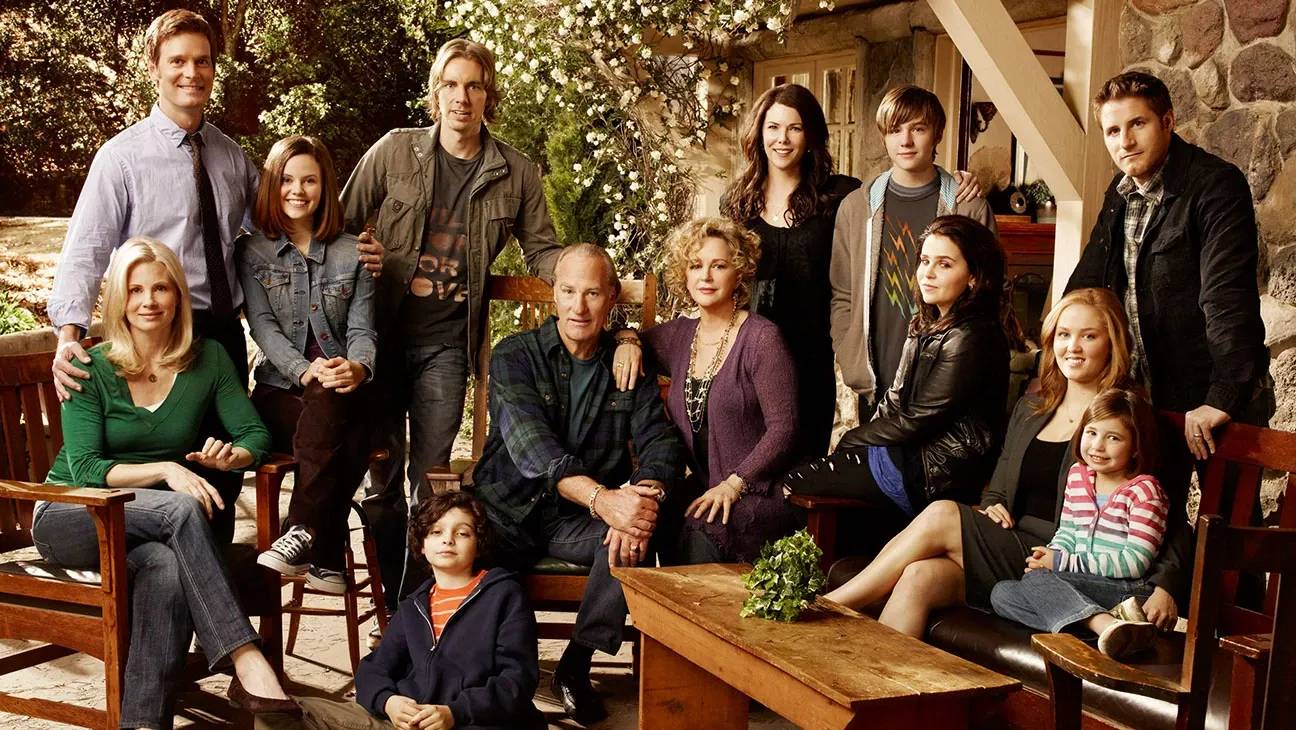 After ending off Friday Night Lights, creator Jason Katims moved on to NBC's Parenthood, which is a more serious family drama. The sitcom chronicles the ins and outs of a huge family, from the grandparents (played by Craig T. Nelson and Bonnie Bedelia) through the grandchildren, and is based on the Ron Howard film of the same name. Parenthood stands out from other family dramas because it feels authentic and grounded throughout. The people chat over one other, the cinematic technique is almost documentary-like, and the issues they face are mainly without contrivances. This is so realistic that you become even more immersed in the hardships and ambitions that each character faces in each episode. Give this one a try if you enjoyed Friday Night Lights.
Parks and Recreation (2009-2015)

Parks and Recreation will be remembered as one of the finest comedies of all time. Amy Poehler plays the bright and ambitious director of the Parks and Recreation Department in a fictional Indiana town, detailing her day-to-day conflicts with her fellow team members and local government leaders in this story about local government. The show evolved into a clever but never preachy political satire that never lost sight of its characters' humanity. This is a lovely show about good people attempting to make a difference in the world, no matter how tiny their efforts are. As the season progresses, Schur and his writers demonstrate that they aren't hesitant to throw significant plot twists into the mix, which keeps the series fresh all the way through its spectacular series finale.
Saturday Night Live (1975-present)

Yes, Peacock has hosted every single episode of Saturday Night Live. That means you can watch Wayne's World, Stefon, and Norm Macdonald's Weekend Update all in one place. One of Peacock's biggest features, especially for SNL fans, is the abundance of SNL content. Not only is there the Saturday Night Live channel, which essentially plays random programs on repeat, but all of these classic episodes are available on demand.
Suits (2011-2019)

Harvey Specter (Gabriel Macht) is a charismatic (and astute) New York attorney. When he hires Mike Ross (Patrick J. Adams) as an associate, things start to get interesting. Mike is a college dropout with no law degree, but he has a photographic memory and is incredibly insightful. The show follows Harvey and Mike as they navigate complex issues and complicated interpersonal connections while keeping Mike's truth hidden. Suits remains a gem of a show in the legal genre, from adversaries to love interests, through twists and turns of law and the legal system. The drama series, which features high-profile people and the cutthroat New York legal community, has gained widespread praise from fans and reviewers, with strong viewing and ratings throughout its run.
Superstore (2015-2021)

Superstore's cast carried the program scene after scene, making it one of those comedies that got better with each season. Superstore, a documentary on the lives of employees at a big-box retailer, delves into the worst aspects of working for a company that claims to be there for you but isn't. Superstore began as her program, with an ensemble lead by America Ferrera of Ugly Betty. Nonetheless, it evolved into an ensemble piece in which everyone had their opportunity to shine, resulting in laugh after laugh from beginning to end. Lauren Ash as no-nonsense Dina Fox, who will make you cry with laughter with just one sentence, is the star towards the end. Superstore is the perfect program to turn on and find you've watched five seasons in one sitting, from the characters to the vignettes of customers as scene transitions.
The Amber Ruffin Show (2020-present)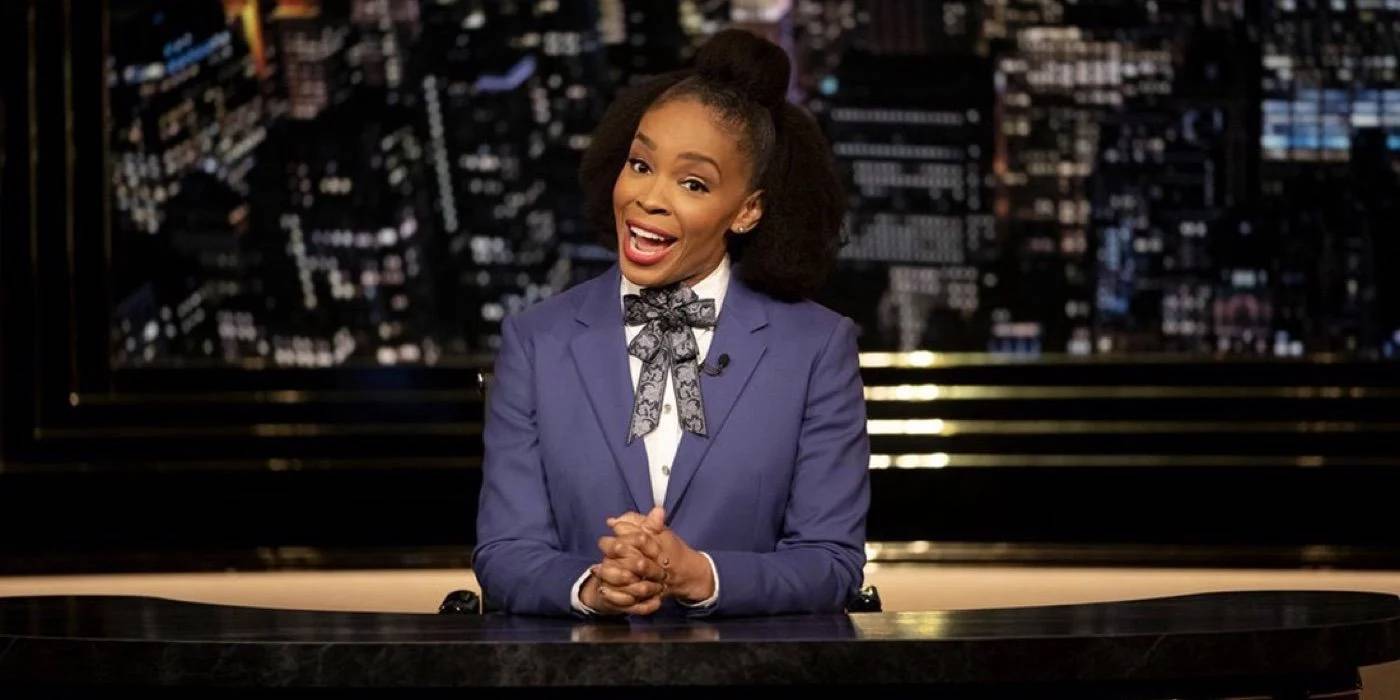 Peacock not only has scripted originals, but they also have a terrific new weekly late show called The Amber Ruffin Show, which was produced by and stars Amber Ruffin from Late Night with Seth Meyers. Ruffin's half-hour format suits her well, as she covers socio-political topics of the day while also occasionally drinking margaritas. The show is also truly lovely and comforting, resulting in a hybrid of Late Night and Mister Rogers' Neighborhood. It's just one of the most impressive late-night debuts in recent memory.
The Blacklist (2013-present)

If you like a procedural drama with a long-running mystery, NBC's The Blacklist is a good choice. It began airing in 2013 and is currently going strong, following Raymond "Red" Reddington (James Spader), a former US Navy commander turned high-profile criminal. He's engaged by the FBI to help track down some of the world's most dangerous criminals after willingly surrendering after decades on the run. In a twist, he insists on working exclusively with Elizabeth Keen, a rookie FBI profiler. As Red's past is gradually revealed as the seasons progress, the reason why remains a mystery. That becomes a difficulty in later seasons, when it feels like things are being drawn out a bit, but the first two seasons are really enjoyable.
The Fall (2013-2016)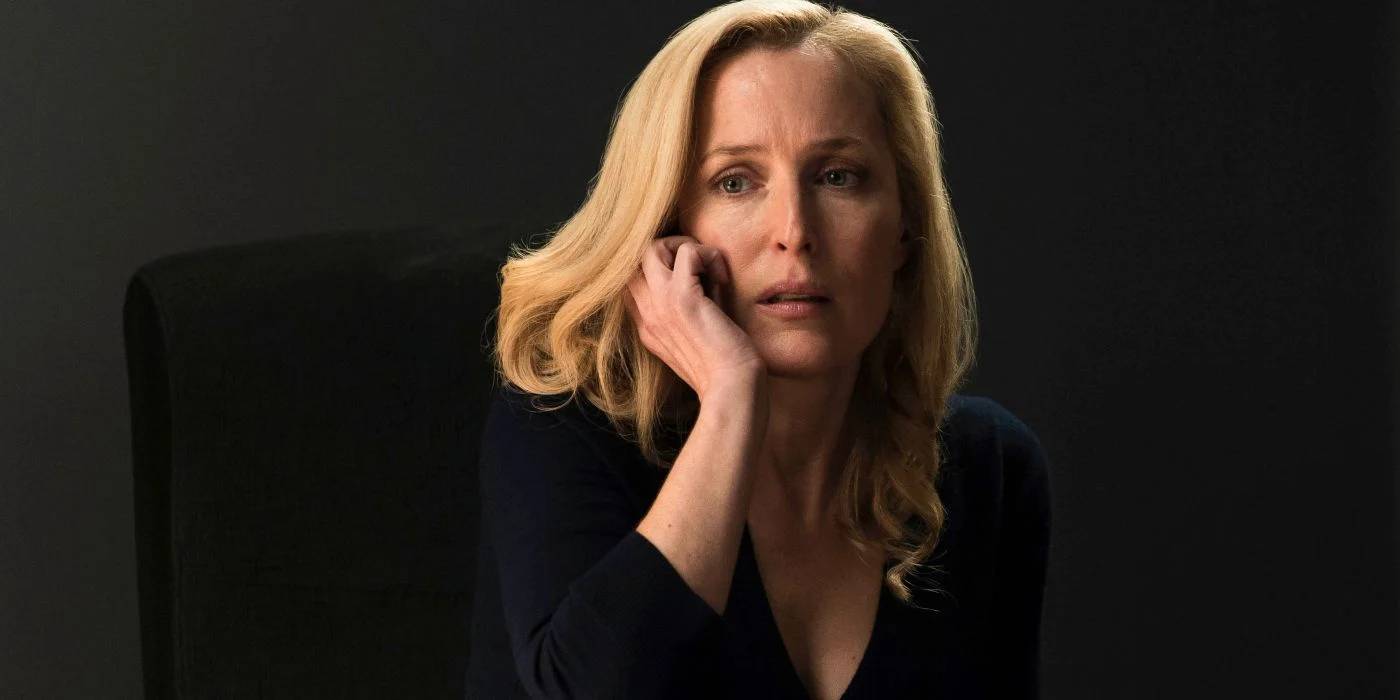 The BBC series The Fall is a wonderful (though frightening) viewing if you're in the mood for a crime thriller with some thematic meat on its bones. Jamie Dornan portrays a nice father and husband by day and a serial killer of women at night, while Gillian Anderson plays the ice-cold detective seeking to track him down in the episode. The show delves into the connection between passion and violence, as well as misogyny in all of its forms and how it frequently inspires serial killers. Dornan is both scary and charming, which adds to the terror of his killer, but it's Anderson who, unexpectedly, steals the show as a tough detective who sees him for what he is. Their cat-and-mouse game is a lot of fun to watch, and the moodiness with which it's all shot adds to the series' cinematic quality.
The Office (U.S.) (2005-2013)

Let's face it: most American remakes of British television shows are terrible. In truth, the American version of The Office had a rocky start. The 6-episode first season had potential, mostly in Steve Carell's devoted performance, but it was severely deficient in story and character development. The show's second season, which remains as one of the best seasons of comedic television in history, started building on what was working in the last few episodes. The show took off from then, establishing a fantastically complicated will they/won't they with Jim and Pam and fleshing out Michael Scott as a challenging yet real character. It's a shame Carell didn't win an Emmy for his outstanding performance on the show, and despite the fact that the series ran for two or three seasons too long, it's still a pleasant delight—and worthwhile—watch at any time.
The Thing About Pam (2022)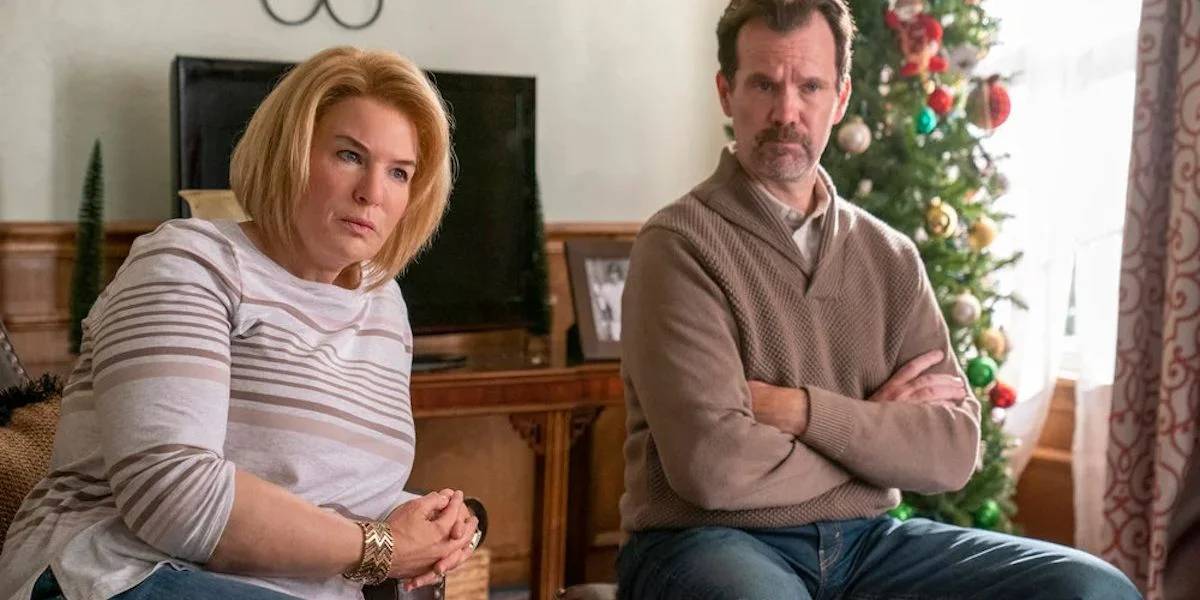 If you're as addicted to Dateline as the rest of the country, you're probably aware of Pam's problem. It's a fantastic tale about a housewife with a dark and nasty side who manages to convince everyone that she's a good person. Pam Hupp's story was transformed into a limited series podcast by Dateline, and it is now a limited series TV show on Peacock. Pam, played by Renée Zellweger, is a skillful manipulator who frames her best friend's husband for his wife's death. And she comes close to getting away with it. The series is also narrated by Keith Morrison, the legendary voice of Dateline.
This Is Us (2016-2022)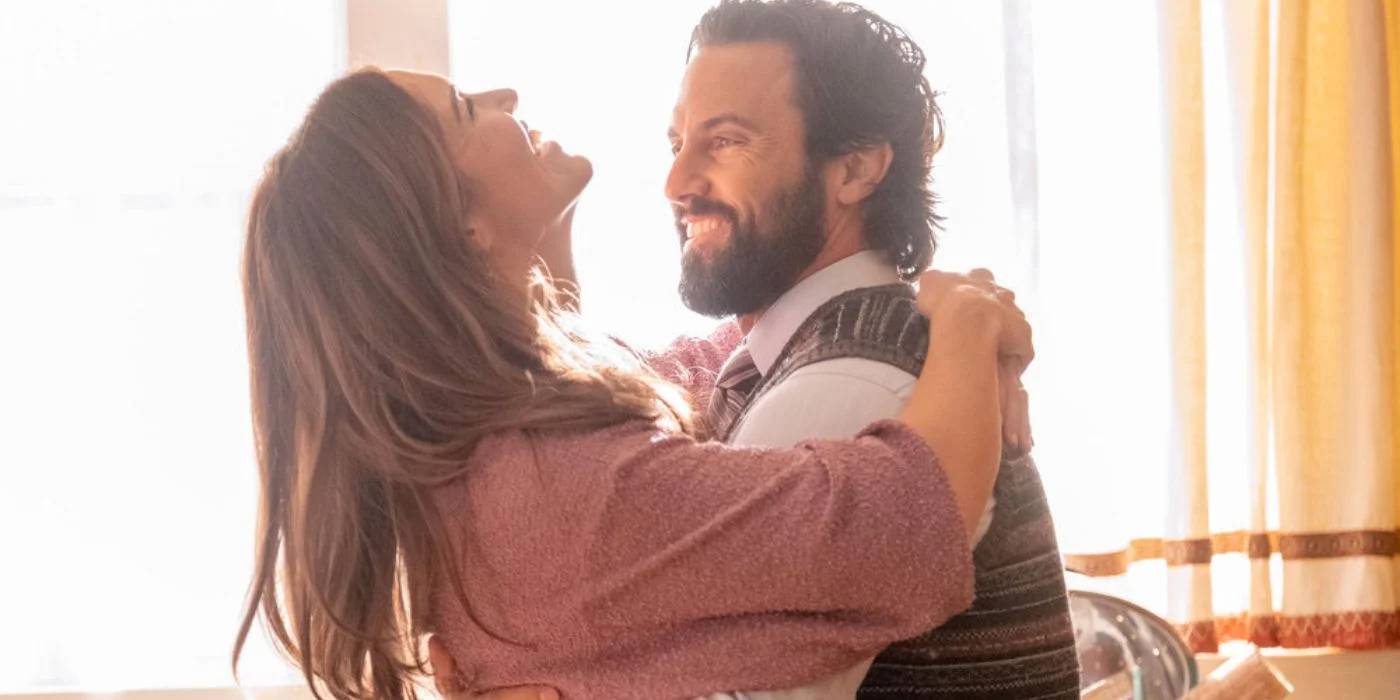 This Is Us is undeniably one of the most dramatic and emotional television dramas ever produced. The show's popularity confirms this. On this tragic rollercoaster journey, the wonderful story about the Pearson has kept everyone captivated. The series has delivered nothing short of beautiful, tragic, and sometimes devastating stories — in a good way — spanning decades to show the lives of Jack (Milo Ventimiglia), Rebecca (Mandy Moore), Randall (Sterling K. Brown), Kate (Chrissy Metz), and Kevin (Justin Hartley), as well as all of those on the ride with them or that they've touched along the way. Every single moment has to be thoroughly thought through and evaluated to ensure it fits with the tale and who the characters are in the present day, which requires more care and meticulous attention than is generally anticipated on network television. The series has handled a multitude of challenging subjects with such delicacy, from the consequences of adoption to alcoholism, and has helped fans fall in love with the Pearson family, feeling every win and defeat with them. There is no other show on television that compares to This Is Us.
Weeds (2005-2012)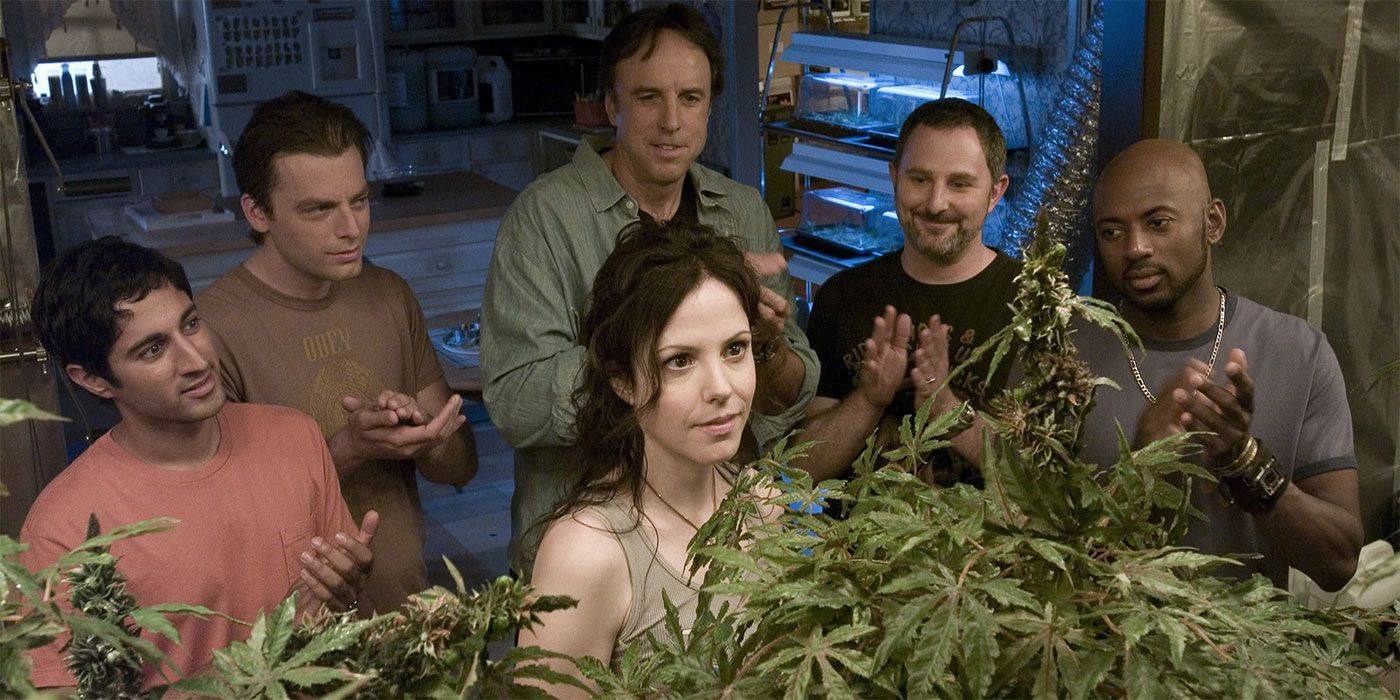 After her husband's sudden death, Mary-Louise Parker's character Nancy Botwin embarks on a journey to sell marijuana to support her family, which includes her two sons, 15-year-old Silas (Hunter Parrish) and 10-year-old Shane (Alexander Gould). While using a real bakery as a front for her new business initially appears to be a good idea and works out well, Nancy quickly finds herself in over her head and tries to navigate this strange and illegal new world. Nancy is willing to risk getting into legal trouble in order to make money in order to maintain the comfortable life she had before her husband's death. That is, until it threatens the lives of her children as well. Nancy's brother-in-law Andy Botwin (Justin Kirk), who moves in with the family after his brother's death to help raise Silas and Shane, Nancy's friend and accountant Doug Wilson (Kevin Nealon), and many more interesting supporting characters are featured in Weeds, a dark comedy-drama.