The slasher film genre has been satisfying our appetite for manufactured terror and gore for years. Our filmmakers and authors are kind enough to shower us with gore and horror in varying degrees of toleration. Slasher films serve as an escape route from similar real-life situations, in addition to offering enjoyment at the expense of our fear factor. It hasn't been for the faint of heart from the start. For those who wish to watch slasher flicks in a private setting, they are constantly in high demand for their adrenaline rush and calm. Netflix has filled this void by curating an outstanding collection of slasher films. So, here's a list of some of Netflix's best slasher flicks that you can watch right now. Teen horror films, 90s slasher films, modern and classic slasher films are all on the list.
Fear Street Part One: 1994 (2021)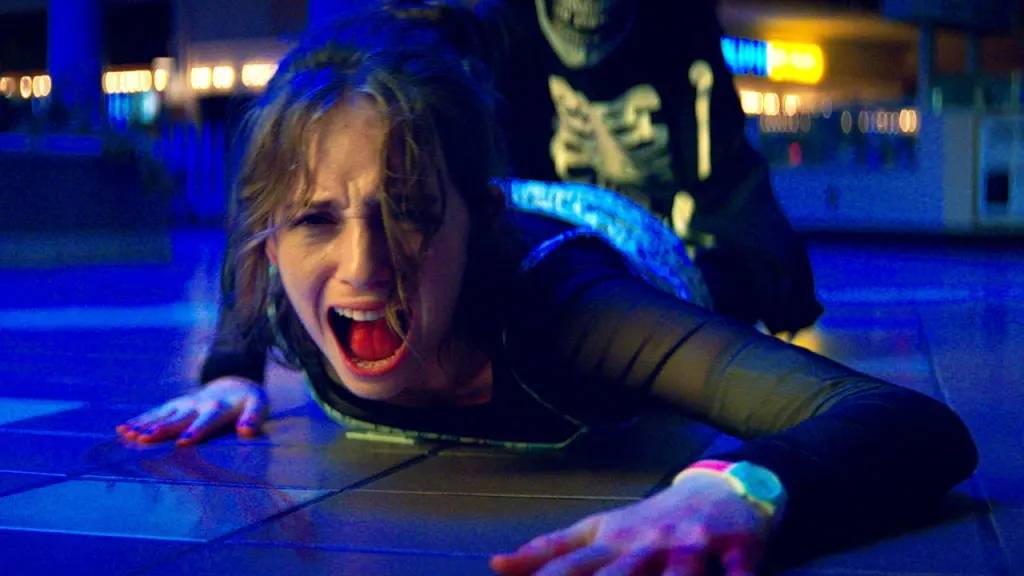 Because violent crimes are a frequent part of Shadyside's daily existence, it has earned the moniker "murder capital of the world." However, even to those who have lived in the area for decades, the facts of an unprovoked massacre appear strange. As wicked forces plot to cause even more death and destruction, a gang of teens desperate to preserve their beloved town from more carnage sets out to solve the dark mystery behind the curse responsible for centuries of slaughter and extraordinary occurrences. 'Fear Street Part One: 1994' stars Kiana Madeira, Olivia Scott Welch, and Benjamin Flores Jr. and is based on R. L. Stine's novel series of the same name.
Gerald's Game (2017)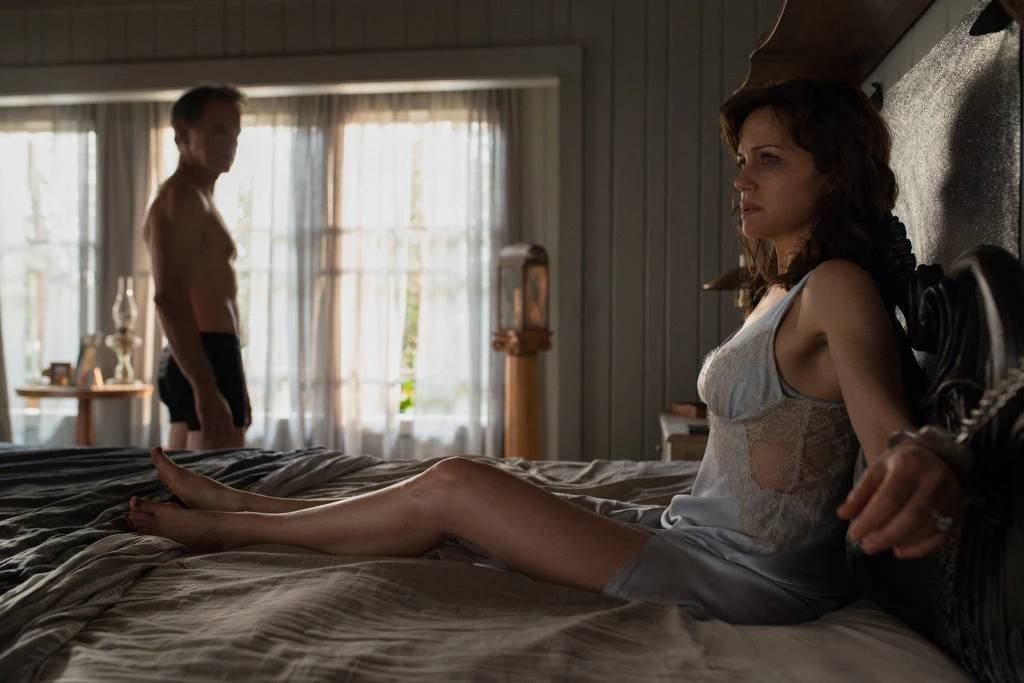 Carla Gugino and her husband go on a romantic weekend retreat in 'Gerald's Game,' which begins on a relaxing and refreshing note. When Carla's husband dies, leaving her shackled to the bed, what starts out as an exquisite sex game grows into a claustrophobic nightmare. Carla, in the remote lake house, descends deep into a world of sights, faces, sounds, the deepest of secrets, and unfathomable horror, with her husband's lifeless cold body beside her. 'Gerald's Game,' based on Stephen King's novel of the same name, is a gripping tale of gore and sexual fantasy, laced with a dash of terror.
Hostel (2006)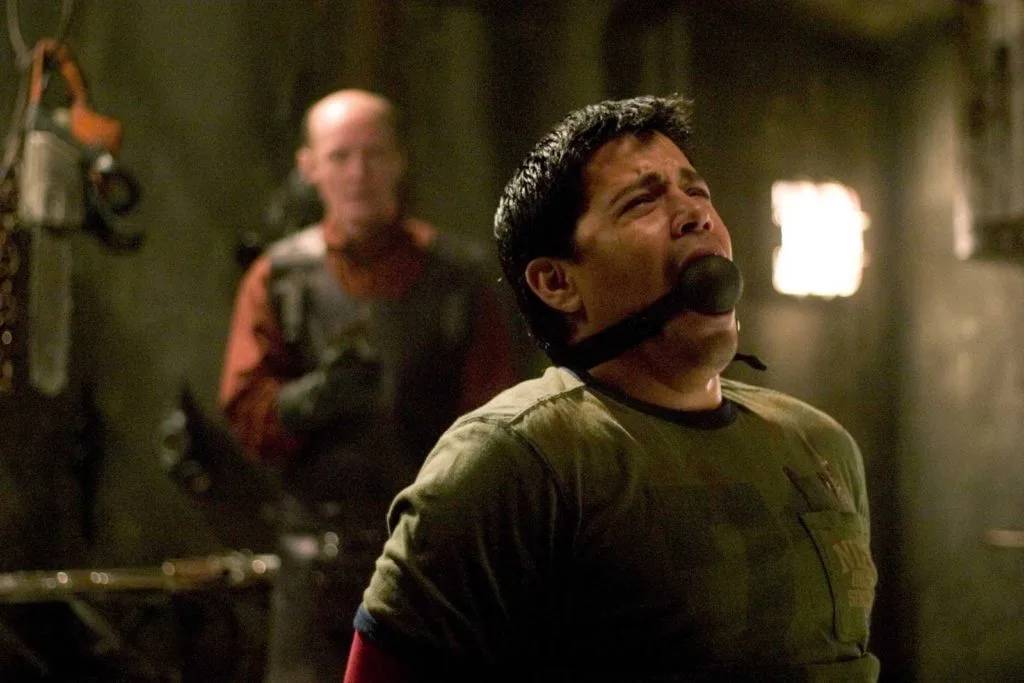 When two American travel nuts, Paxton and Josh, meet another equally enthusiastic traveler, Oli, the Icelander, 'Hostel' has the makings of a slasher cult. The trio intends to hitchhike through Europe's heartland and collect as many trip memories as possible. When Paxton and Josh are persuaded by a mystery fellow traveler to visit a strange hostel in a secluded Slovakian village, they have little doubt that the journey will be terrifying. They are only interested in the exotic and needy Eastern European women that are waiting for visitors.
The two companions set off on their trek to the hostel and find themselves in the company of Natalya and Svetlana, two seductresses. When the fun with the ladies is over, the two men realize they are in dire danger at the hostel. The rest of the film depicts their desperate attempts to flee the horror of bodies, guts, and gore. 'Hostel' begins as a cheesy dope and sex comedy and evolves into a stylish survival horror film set in a sea of blood. Despite the film's mixed feelings of gore, fear, and exhilaration, the way it manages to inspire terror in us is extraordinary, which is one of the reasons for its cult reputation among slasher movie fans.
Hush (2016)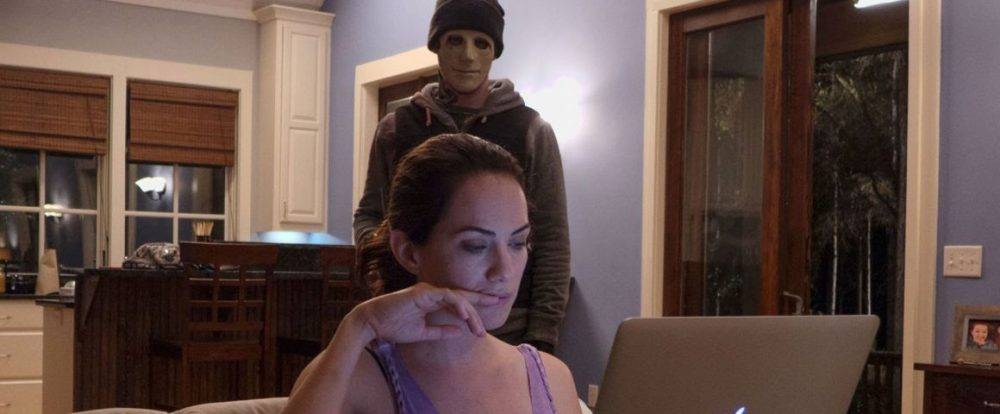 'Hush,' directed by Mike Flanagan, is a terrifying experience of a deaf woman being hounded by a psychotic killer. When a deaf writer decides to write her new work in an isolated cottage in a remote woodland community, she has no idea what she is in for. The peaceful night in the woods is turned upside down as a masked psychopath killer comes through her window. She is the only human being for miles, apart from the killer, and she has no way of contacting the outside world for assistance. The killer quickly realizes, however, that the woman is not easy prey, and she decides to fight back with all of her senses. At the end of a magnificent cat and mouse game, only one person survives.
I Still Know What You Did Last Summer (1998)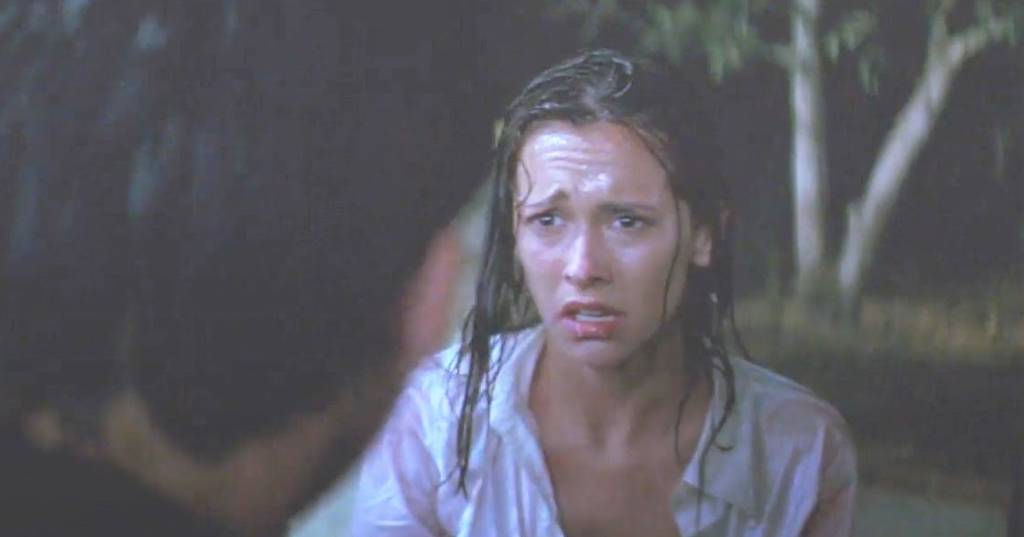 'I Still Know What You Did Last Summer,' the second edition in the successful franchise of the same name, is a slasher film starring Jennifer Love Hewitt, Freddie Prinze Jr., Brandy, and Mekhi Phifer. Julie James is attempting to come to terms with the tragic murders of her friends Helen Shivers and Barry Cox in the Danny Cannon directed film. Even a year after the occurrence, she is haunted by their pictures, and her mental health is precarious.
So, when Julie's best friend Karla gets the chance to go on a trip to the Bahamas, she chooses to bring Julie and two other friends along in the hopes of relaxing. Unfortunately, the entire journey is orchestrated by someone with a warped thirst for vengeance, putting Julie and her friends in grave danger.
Nobody Sleeps in the Woods Tonight (2020)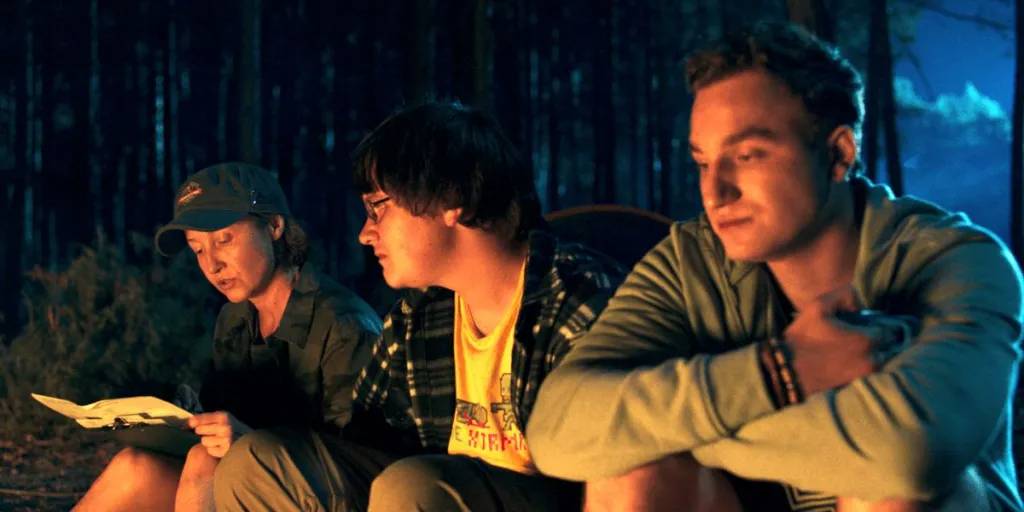 'Nobody Sleeps in the Woods Tonight,' directed and co-written by Bartosz M. Kowalski, is a Polish supernatural horror slasher film starring Julia Wieniawa-Narkiewicz, Micha Lupa, and Wiktoria Gsiewska. The story follows a group of technology-addicted youngsters who decide to attend a rehabilitation camp in the woods in the hopes of making a good difference in their lives. Unfortunately, their journey turns into a test of camaraderie and bravery when a nefarious power hell-bent on stealing their lives chooses to pursue them.
Raw (2016)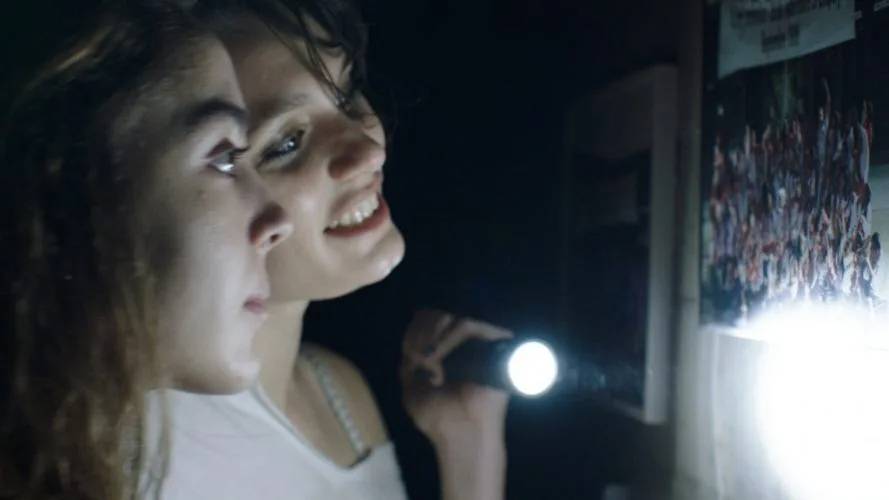 'Raw' brings viewers into Justine's family's inner workings, where everyone appears to be a vegetarian. As is customary in her family, the 16-year-old girl is planning to enroll in veterinary school. However, because her family's vegetarianism is well-known in the community, she is compelled to consume raw meat for the first time in her vegetarian life. The event awakens desires and cravings that had been dormant in the depths of her mind. After the hazing ritual, she develops a hunger for human meat, and the film takes a tragic turn. Soon, she discovers her true colors, which extend through the family line through her sister, who is enrolled in the same university course. On the screen, a vegetarian family's cannibalistic saga unfolds.
Texas Chainsaw Massacre (2022)

The ninth episode in the franchise, 'Texas Chainsaw Massacre,' is a prequel to the 1974 film of the same name and is based on characters created by Kim Henkel and Tobe Hooper. Melody, Dante, Lila, and Ruth star in the horror film as they try to revitalize the Texas town of Harlow by assisting in the development of a heavily gentrified region. Nearly five decades have passed since the shocking death spree, and the young entrepreneurs are optimistic about the future. Unfortunately, things go wrong, and their expectations are destroyed when they run upon the notorious killer Leatherface, who is still as cruel as he was 50 years ago during the 1973 killing spree.
The Strangers: Prey at Night (2018)

'The Strangers: Prey at Night,' directed by Johannes Roberts, is a slasher thriller written by Bryan Bertino and Ben Ketai. The film stars Bailee Madison and Lewis Pullman as a typical family who, in the hopes of escaping the boredom of everyday life, plans a road trip without realizing the world of problems they will wind up in. They arrive at the quiet mobile home park where they are meant to reunite with their relatives to find it abandoned, but they decide not to be concerned. Their breach in safety precautions cost them dearly, as three masked assassins with twisted plans paid them a nighttime visit.
The Texas Chainsaw Massacre: The Beginning (2006)

In this prequel to the 2003 horror smash 'The Texas Chainsaw Massacre,' the deadly chainsaw-wielding killer reappears. The beginning of 'The Texas Chainsaw Massacre: The Beginning' takes place four years before the events shown in the 2003 film. Two young brothers and their girlfriends set out on a road vacation only days before being sent to Vietnam. The quartet had a nasty altercation with some unpleasant roadies along the way, and one of their girlfriends gets hurt. They soon come upon a man who appears to be the local sheriff, but is actually Charlie Hewitt, the psychopath uncle of the renowned Leatherface. They are lost in the middle of the lonely roadway that spans past the empty small town. Three of the teenagers are kidnapped and taken to the house, where they will be used to hone Leatherface Hewitt's chainsaw murder skills. However, one of the four girls manages to flee. The quartet has a night of pure fear ahead of them, as well as a family of cannibalistic psychopaths to keep them company.
There's Someone Inside Your House (2021)

Makani Young is an ordinary young adult who relocates from Hawaii to live with her grandmother in an apparently tranquil rural town in Nebraska. She quickly makes friends at her new school, but as graduation approaches, a killer intent to destroy the lives of innocent students like her begins terrorizing them one by one. Makani's classmates are soon targeted by the masked assailant, and it becomes painfully evident that no one will be safe unless they divulge their assailant's identify.
'There's Someone Inside Your House,' based on Stephanie Perkins' novel of the same name, is a must-see for aficionados of slasher horror films, as it keeps audiences on the edge of their seats from beginning to end.
Our Team DCS includes 5 different writers proficient in English and research based Content Writing. We allow them and encourage them to follow the Entertainment news all day long. Our posts, listicles and even the exclusives are a result of their hard work.