Since the 1970s, there have been Stoner films. 'Up the Smoke (1978),' which tells the story of two stoners fleeing from Mexico to the United States with the cops on their heels, is one of the best stoner flicks I recall from the era. Then there are the classics, such as 'Sausage Party,' 'Dazed and Confused,' and others, which are often recognized as benchmark stoner films, but without justification. We've seen movies like 'Dude, Where's My Car?,' 'Knocked Up,' 'Growing Op,' and others that have pushed the boundaries of what it means to be "stoned," and rise head and shoulders above the standard stoner fare on the "stoned" meter.
Netflix, on the other hand, has a small selection of stoner films, and we couldn't find any of the genre's biggest hits there. Nonetheless, this collection of "stoner movies" includes not just fantastic flicks that will blow your mind when you smoke something, but also a documentary about marijuana use and films that involve drugs in some way. When you're smoking, who cares what you're watching? They'll all take you by surprise in different ways. With that said, here's a list of some of the best stoner movies on Netflix that you can watch right now.
Between Two Ferns: The Movie (2019)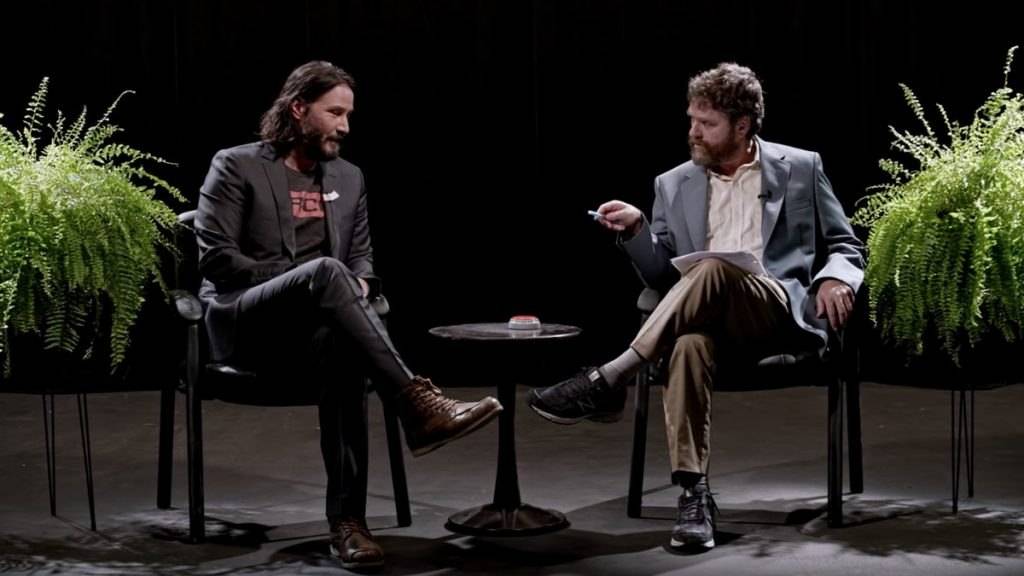 Before Netflix chose to order a movie based on Zack Galifianakis' comedic talk show "Between Two Ferns," the show had amassed a large following on YouTube. The film revolves around Galifianakis, who plays himself and hosts the public access television show "Between Two Ferns." However, comedian Will Ferrell chooses to upload the show to his comedic platform Funny Or Die after seeing it. After this, Galifianakis and the show become a laughingstock, but he does get the chance to interview a number of celebrities around the United States. The movie follows Galifianakis and his numerous follies as he travels around the country and encounters a variety of well-known people. You will have no trouble understanding or reacting to the humor of the film if you were a fan of the original YouTube show. Galifianakis' deadpan wit complements the absurd settings he finds himself in.
Brahman Naman (2016)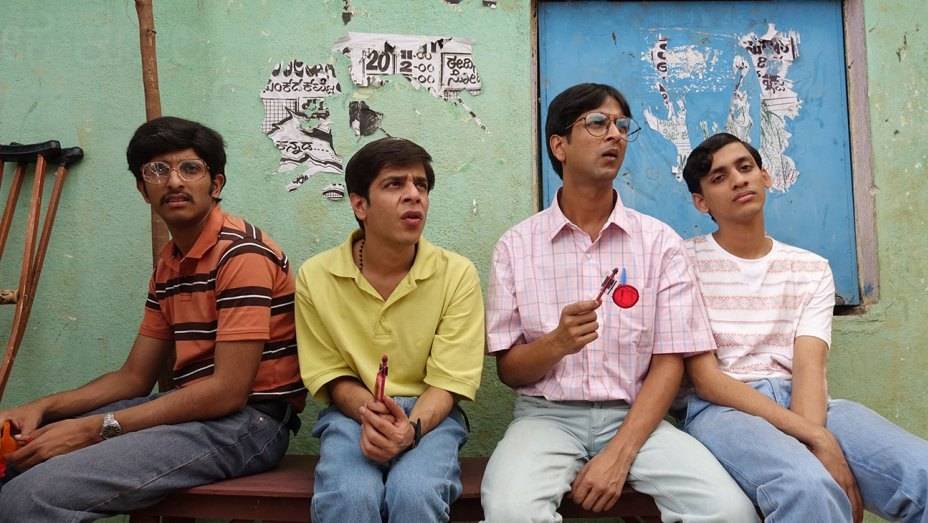 Netflix's first Indian original film is about four losers who can't seem to find a girlfriend or persuade their parents that they are old enough to make their own choices. They're only good at three things: quizzing, drinking, and daydreaming about sex (which they don't get). The film is set in the 1980s in Bangalore, India's southernmost metropolis. When these four boys travel to Kolkata for the national finals of a quiz, they get a chance to be alone, but misadventure follows them there as well. Despite being a sex comedy, the best element of this film is that it never praises sexual objectification, instead demonstrating how entitled upper-caste Indian males can be. This is why the title of the film, directed by Quashiq Mukherjee, emphasizes the main character's cast, that he is a "Brahman."
Dude (2018)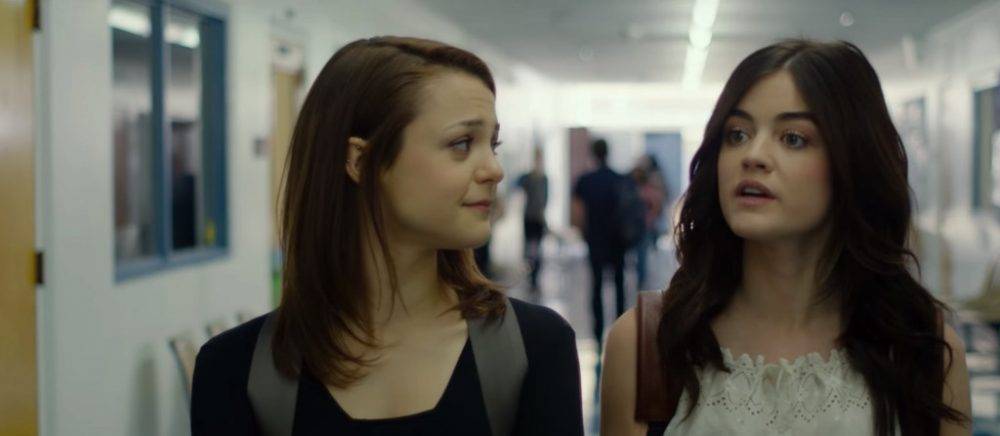 Lily, Chloe, Amelia, and Rebecca, four senior high school friends, are often playing around, smoking pot, dealing with their family difficulties, and talking about difficult relationships, males, proms, profanity, and weed. As students enter their senior year, they begin to mourn the losses in their lives: the loss of friends, the parting of ways due to jobs, and the withdrawal symptoms that come with leaving school for the final time. In terms of marijuana, there's a donkey-kong-shaped bong titled Donkey Bong that has been frequently highlighted throughout the film for no obvious reason; yet, it appears to have consumed a significant portion of the budget. The film was equally panned and praised, and it remains one of the best Lucy Hale films ever made.
Grass Is Greener (2019)

Netflix has always been a firm that manages to provide material that is both timely and appealing to a wide range of people. The documentary 'Grass Is Greener' is bound to pique people's curiosity because it explores the history of marijuana in America, its socio-cultural repercussions, and how the government has always hunted after marijuana users and dealers. The film also shows how the war on marijuana has been a racial ruse that has ruined the lives of countless young black boys by placing them behind bars. The film includes interviews with notable figures such as Snoop Dogg, B-Real and Sen Dog of Cypress Hill, DMC, and others who provide their perspectives on marijuana culture in the United States.
Have a Good Trip: Adventures in Psychedelics (2020)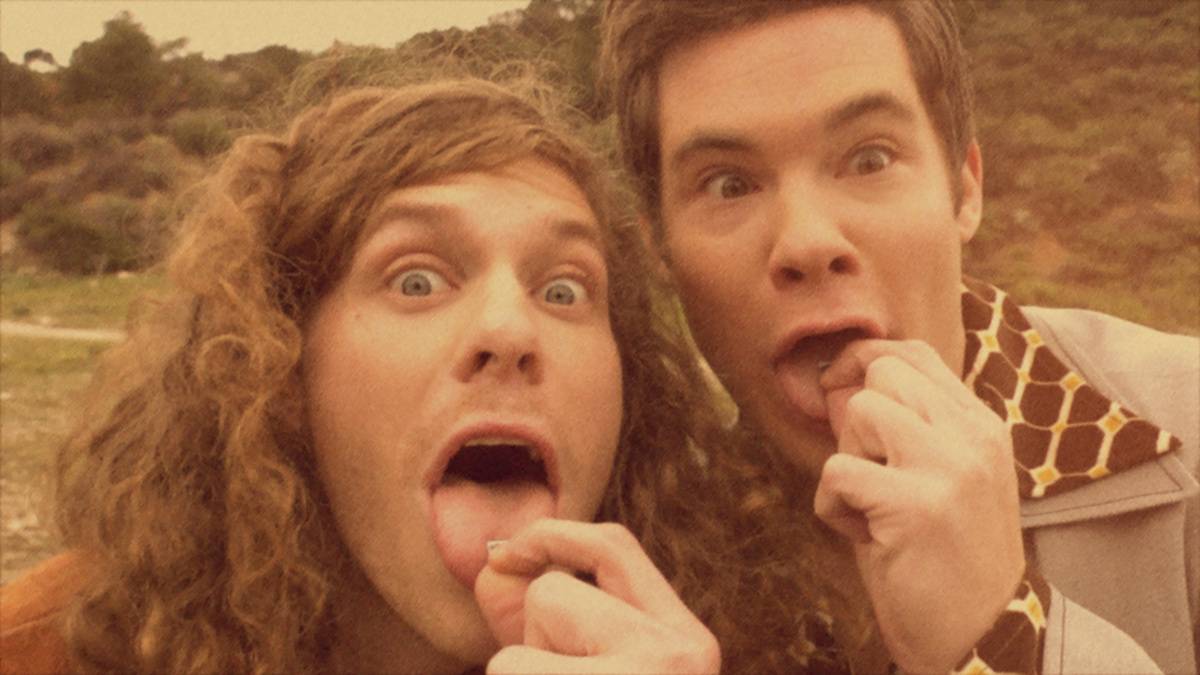 From the graphics to the anecdotes, this documentary is a "journey" in and of itself. Watch celebrities discuss their psychedelic experiences and experiments. This will not only provide you with weird knowledge and "ultra-stoned" anecdotes from some of the most fascinating people, but it will also be incredibly relatable (forgive the pun). The goal of making a film like this, according to writer-producer Donick Cary, is to demystify the concept and expose it as a fair and balanced point of discussion, not to advocate or discourage it. Sting, Ben Stiller, Carrie Fischer, and David Cross are just a few of the celebrities featured in this film.
Lommbock (2017)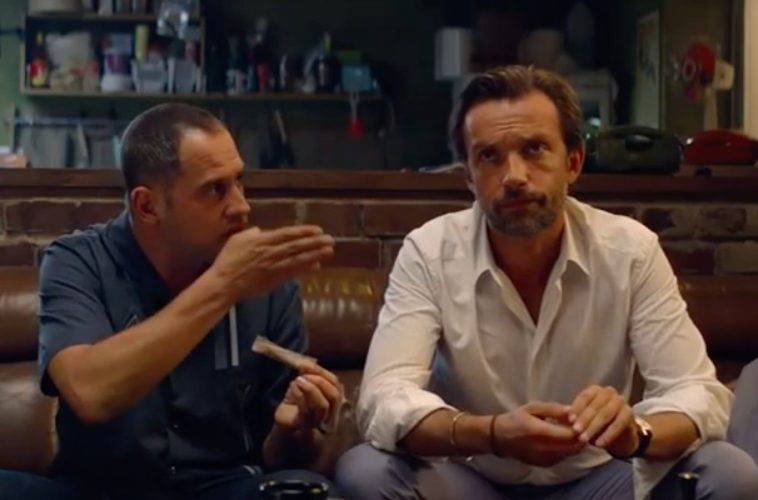 Stefan and Kai had known one other for a long time. They meet up again, and while Stefan has made a name for himself as a lawyer in Dubai, Kai is struggling to have fun with his stepson who is going into the "drug" industry. All the movie is about is whether he can make apologies with his son, whether his career will finally take off, and whether Kai and Stefan can work together to solve Kai's son's problems. In terms of the picture as a whole, we could see some emotions coming in – hope, love, and the desire to achieve the finest possible outcome. Perhaps this is one of the few bright spots in this sub-otherwise genre's bleak landscape.
Mac & Devin Go to High School (2012)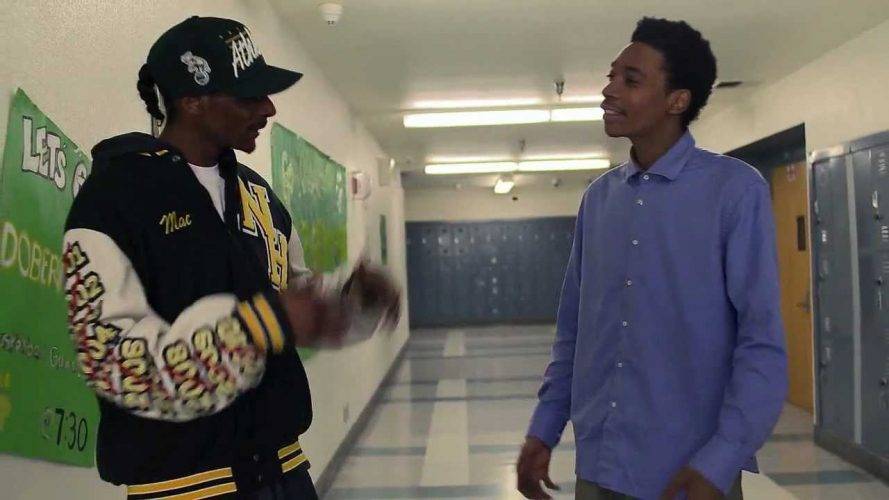 Snoop Dogg and Wiz Khalifa are two high school students (see what I did there?). Snoop Dogg has to graduate, and Wiz Khalifa is trying to prepare his graduation speech while assisting him. This movie is only enjoyable if you smoke something while watching it. There's a little bit of everything here: musical interludes between scenes and plenty of laugh-out-loud gags. Although the plot lacks depth, movie contains some enjoyable moments and is worth a one-time viewing if you don't have anything better to do than stoned. At the very least, pretending to be one.
Moonwalkers (2015)

Agent Kidman, a Vietnam-war hardened PTSD-ridden veteran, is tasked with the responsibility of tracking down Stanley Kubrick, paying him a large sum of money, and recording a false moon landing to cover up if the Apollo 11 mission goes awry in 1969. Instead, he meets up with Johnny, a struggling band member who, because to some loan sharks, is in debt himself. Johnny pretends to be able to organize a meeting between Kidman and Kubrick, but instead begs his stoned roommate to pose as an imposter for the money. A deal has gone bad, and Johnny and Kidman appear to be losing their final game as the so-called loan shark mobster Iron Monger closes in on his foes. Kidman's persona is fascinating, strange, and irritable all of the time. If you want to laugh a lot while watching a stoner movie, this is the one to see.
Reincarnated (2012)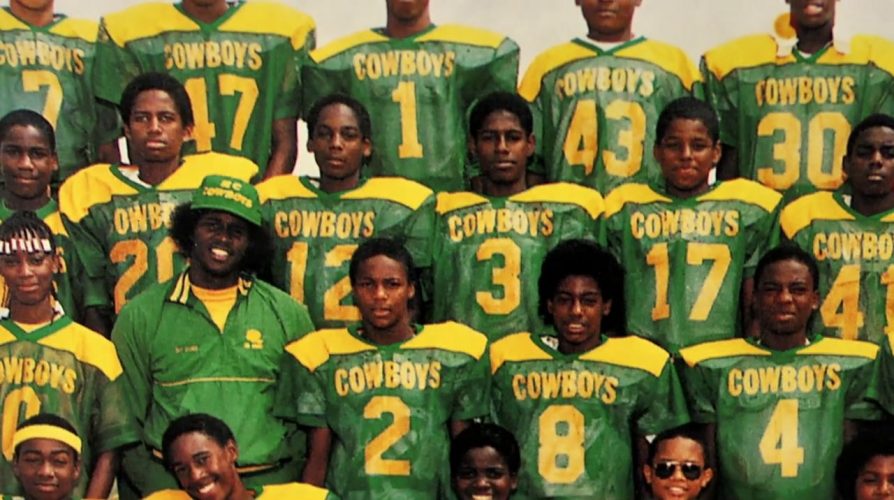 'Reincarnated' is a stoner documentary that explores Snoop Dog's life and how he came to be known for what he is now. It's extremely intriguing how it captures the musician's highly unusual way of life. The film is entertaining, but it is also tiring, and the effects of being excessively stoned are clear. Nonetheless, it heavily promotes Snoop and is a must-see for his followers.
Special Correspondents (2016)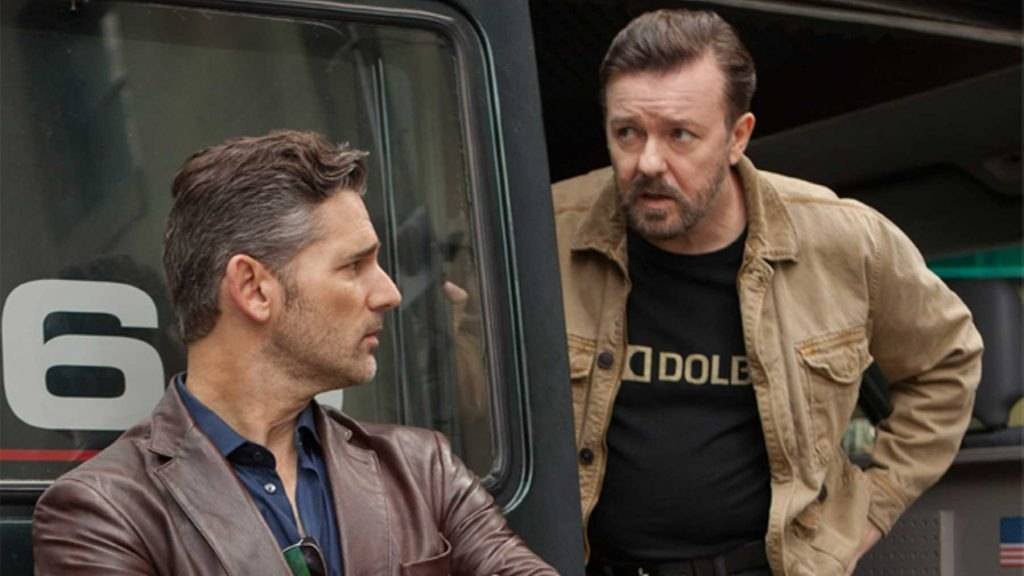 This Netflix original comedy film, written and directed by Ricky Gervais, tells the story of radio journalist Frank Bonneville (Eric Bana) and sound technician Ian Finch (Gervais), who are both sent to visit Ecuador and cover the country's political movement. When it's discovered that Finch has misplaced both of their passports, the two men decide to hide in a cafe run by a Spanish couple and fabricate their reports from there. To make their story more spectacular, they create Emilio Santiago Alvarez and claim that he is involved in the revolt. This warns the United States government, which believes the two Americans are in danger. As Bonneville and Finch become increasingly concerned about being discovered, things quickly spiral out of control. While Gervais' humor is spot on, it does not go deeply into social issues or any other serious themes. 'Special Correspondents,' however, remains a genuinely enjoyable film.
The Package (2018)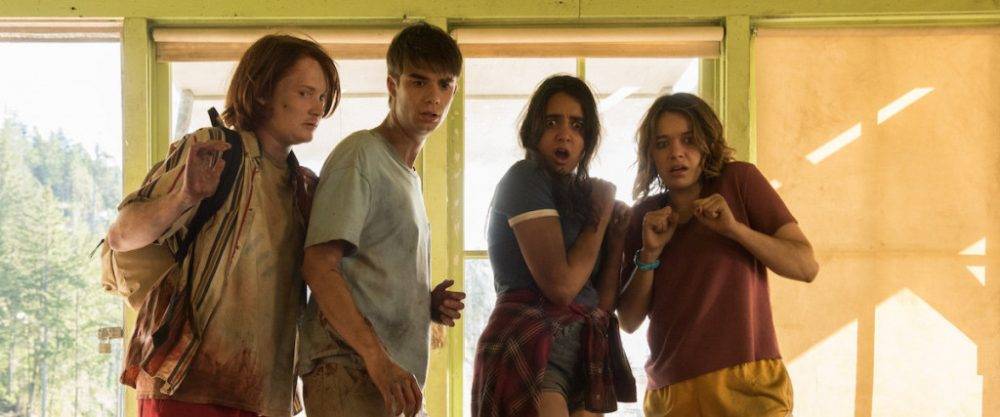 'The Package,' a black comedy with an IMDB rating of 5.5 (you decide), revolves around a group of five friends/crushes/acquaintances – Sean, Jeremy, and Donnie – the lads who were intending on going on this camping trip, but are later joined by Becky (Jeremy's sister) and Sarah. Jeremy accidentally cuts off his organ during the booze-filled fun night the gang is enjoying, complete with campfire, cursing, and everything. This leads everyone into a frenzy, with people seeking for his organ and attempting to transport it to a hospital for penile reattachment surgery within 12 hours. Everything unfolds in a comedy of blunders and horrors, with the remaining four appearing to fail at every duty they take on. To cut a long story short, 'The Package' is both entertaining and cliched, with humor we've seen before in many other films. Still, it's a breath of new air in comparison to the other films on the list.
The Do-Over (2016)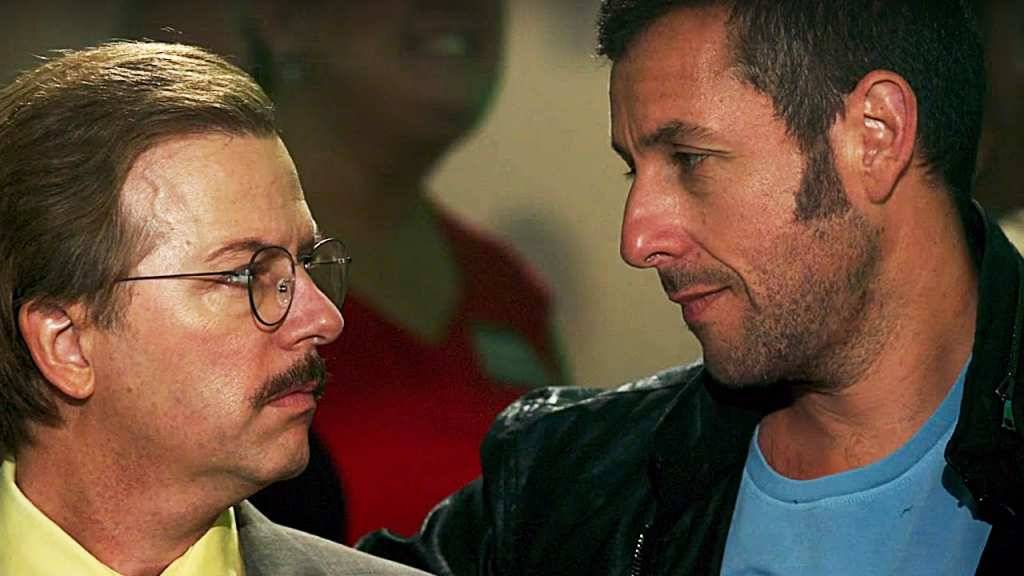 Max and Charlie are long-time friends. They devise a nasty but successful scheme to break out of their shells and become someone else since they are fed up with their mundane lives. Max blows up their boat while on a boat trip, and when Charlie wakes up, Max suggests that they might have a fresh and different life by assuming various identities. They move to Puerto Rico and take on the names Dr. Ronald Fishman and Butch Ryder, respectively. They soon become worried by their newfound namesakes' histories. 'The Do-Over' is a typical Adam Sandler comedy that will make you laugh and cringe at the same time. Nonetheless, it's one of those stoner flicks that can be enjoyed over the weekend.
The Legend of 420 (2017)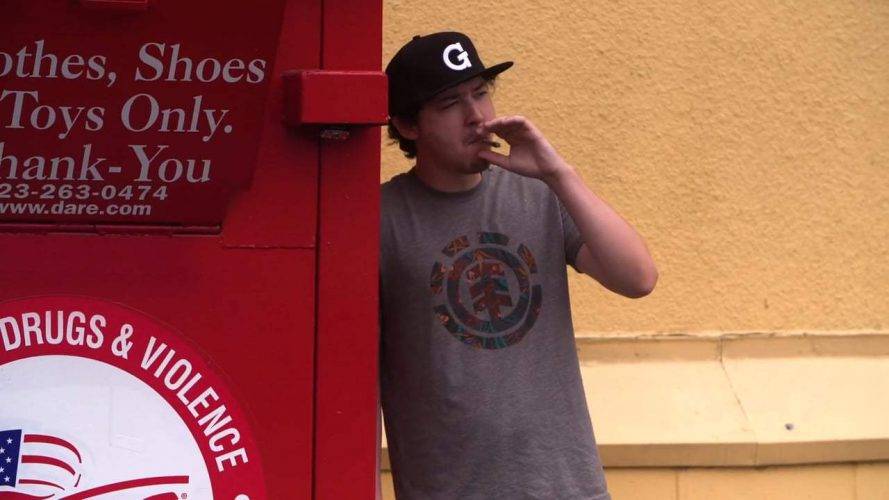 'The Legend of 420' is a funny and surreal documentary about how marijuana has evolved over time, how its legality has changed across states and countries, and what the consequences of legalizing it after years of prohibition are. The film also shows how marijuana cultivation has increased in recent years since it was legalized in a few places, as well as interviews with producers, law enforcement officers, politicians, and others. If you want to learn more about 420 and why it is good or bad for society, this documentary may be of assistance.
The Other One: The Long Strange Trip of Bob Weir (2015)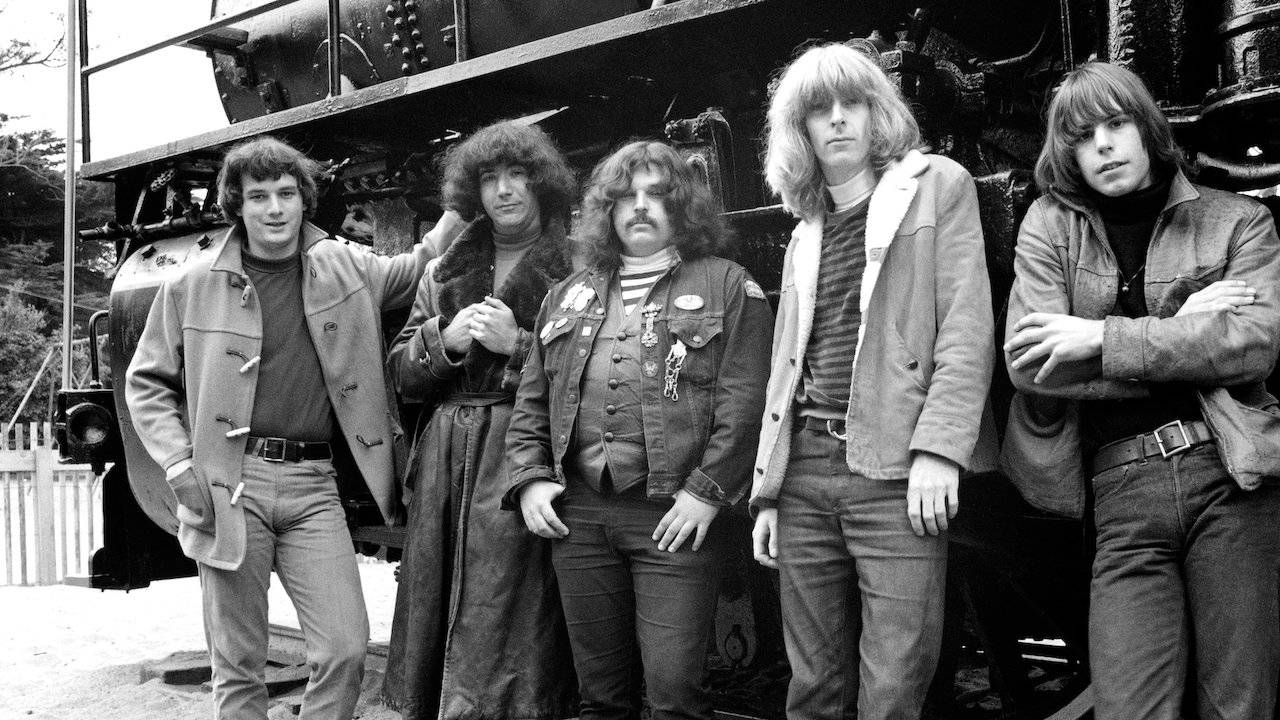 Bob Weir was a Palo Alto native who rose to prominence as the rhythm guitarist and singer for the 'Grateful Dead.' This film chronicles his rise to prominence as well as his friendship with his bandmates. According to Mike Fleiss, the film's director and producer, you'll also hear some undiscovered gems from the band's archives. As we all know, musicians were at the core of the counterculture, especially in the 1960s and 1970s, when psychedelics and creativity were seen as two of the era's most defining characteristics. This documentary has interviews with Weir's family and friends, as well as Weir himself. This Netflix Original shines a focus on someone who would normally avoid the spotlight.
Take the 10 (2017)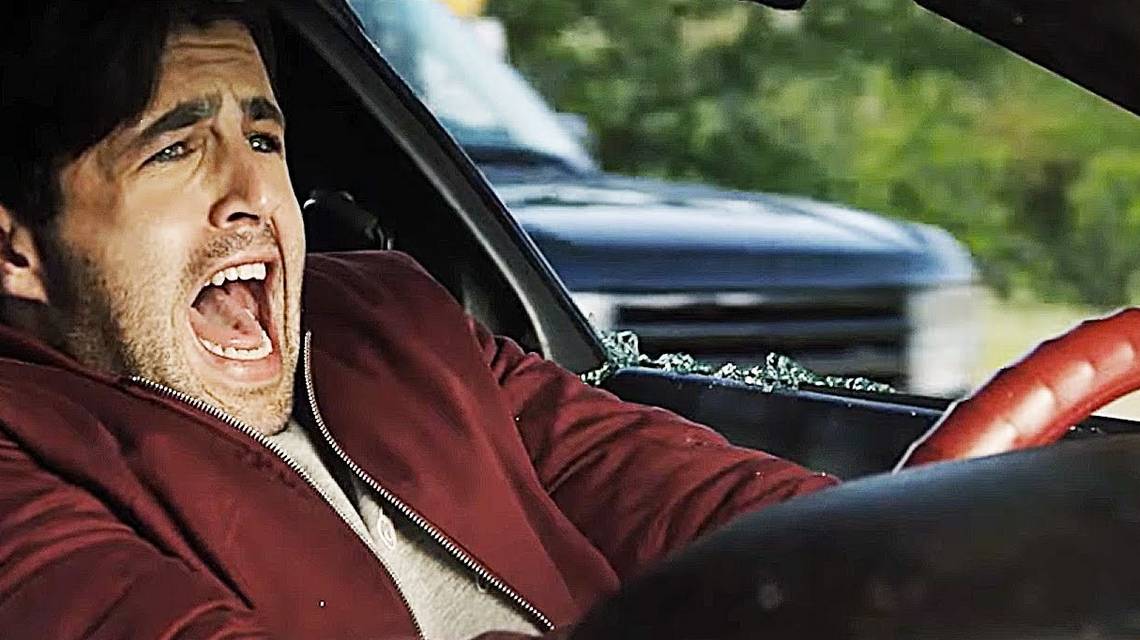 If you appreciate films like the 'Harold & Kumar' series or 'Pineapple Express,' this one is for you. This is a story about two closest friends who use fraudulent tickets to get to a hip-hop event and offend a lot of people along the way, including a violent drug dealer. Chris is played by Josh Peck (of Drake & Josh fame), Chester Tamborghini is played by Tony Revolori, and Andy Samberg appears in this film. Jay Morrison is played by Chester Tam, who also wrote and directed the film. Have you noticed that Chester's character might be named after Chester Tam? This film is merely entertaining and should not be taken seriously.
The Legend of Cocaine Island (2018)

'The Legend Of Cocaine Island' is a documentary, but it packs enough of a punch to deliver the kind of thrills you'd expect from a feature film. The reason for this is that 'The Legend Of Cocaine Island' recreates Florida businessman Rodney Hyden's journey to get some fast cash after his company is destroyed by the 2008 financial crisis. He's looking for a bag of cocaine worth roughly $2 million on the Caribbean coast. Some undercover cops send him a photo of a bag that he believes is full of cocaine. They then calmly wait for Hyden to meet them and divide the spoils before arresting him. This film depicts how desperate some people grew in the aftermath of the economic crisis in order to keep their lives from sinking. This is a film you must see since it is really engaging with comedic parts sprinkled amongst the drama.
Trailer Park Boys: The Movie (2006)

Julian and his two buddies Ricky and Bubbles star in this series, which is based on the TV show "Trailer Park Boys." They all live in a trailer park, yet they all wish for a better life. Instead of working for the same, these youngsters intend to make money by robbing an ATM machine. Their scheme backfires, and while Bubbles manages to flee, Ricky and Julian are sentenced to 18 months in prison. When they return, they reunite with Bubbles and resolve to carry out one final huge robbery, dubbed "The Big Dirty," after which they may retire from their criminal lives. Expect no lofty concepts from the film, but you can rest assured that it is hilarious and that you will enjoy seeing it. It pays credit to the original TV shows and went a long way in popularizing the characters worldwide.
Udta Punjab (2016)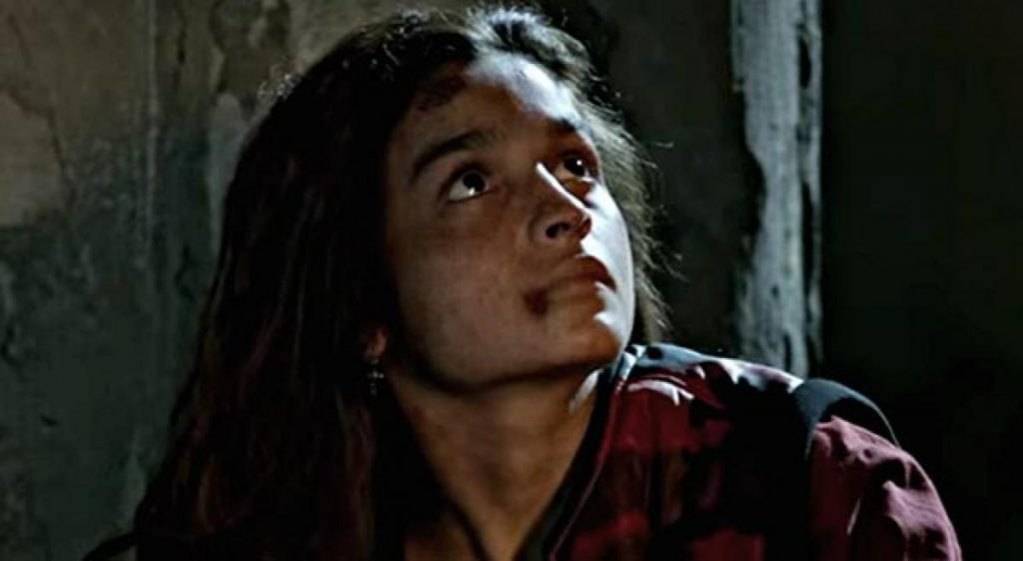 'Udta Punjab,' one of the best Bollywood films in recent years, is set in the Indian state of Punjab, which has been dealing with a serious drug problem for some years. By tracking the lives of various persons throughout the film, this film vividly exposes the prevalent usage of opioids in the state. We first meet a Punjabi musician whose cocaine usage has harmed his creativity. His manager sends him to a farm, where a girl named Kumari Pinky becomes embroiled in yet another drug-related scandal. Preet Sahni, a doctor, and Sartaj Singh, a police officer, are fighting this social problem. In what becomes a terrific thriller as well as a strong social drama, the film connects the lives of these four characters. 'Udta Punjab' is a must-see film thanks to an amazing storyline mixed with black humor and tremendous performances by the four principal actors.
Winter Of Our Dreams (1981)

The narrative of Rob is told in 'The Winter Of Our Dreams.' He operates a bookstore and leads a rather routine life. When Rob learns that one of his college friends, Lisa, has committed herself, he suspects foul play and proceeds to investigate. This investigation, however, leads him face to face with Lou, a heroin-addicted prostitute. He feels sorry for her and decides to assist her in changing her life. Although Rob has a wife, their open relationship has allowed her to pursue her own partner. Despite this, the presence of Lou puts Rob's secure lifestyle in jeopardy. Now he must choose whether he wants to live with all of these troubles or return to his previous life. This film suffers from Bryan Brown's underwhelming portrayal in the lead role, but it is generally a compelling watch.
Weed the People (2018)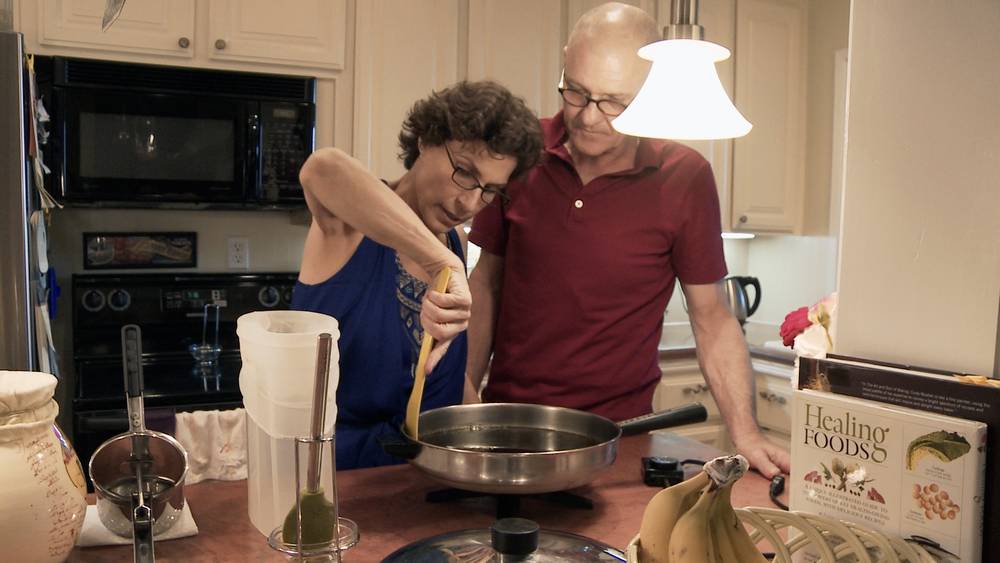 Although the title suggests a "stoner film," this one is well worth watching. This enlightening video has received wonderful reviews and depicts the hardship of parents who use marijuana to treat and manage the agony of their children with cancer. 'Weed the People' is a documentary that highlights the struggles of people who spend a lot of money attempting to get "federally unlawful" drugs. This reveals the pharmaceutical industry's hypocrisy in legislation and politics, since they oppose these therapies based on "lack of study" or "empirical evidence," despite the fact that they do not aid research in the area, rather they are a hindrance. Certain legalities make it more difficult to obtain standardized and safe drugs in these conditions. This goes beyond the misinformation of marijuana activists and teaches us on the science of marijuana.
Our Team DCS includes 5 different writers proficient in English and research based Content Writing. We allow them and encourage them to follow the Entertainment news all day long. Our posts, listicles and even the exclusives are a result of their hard work.