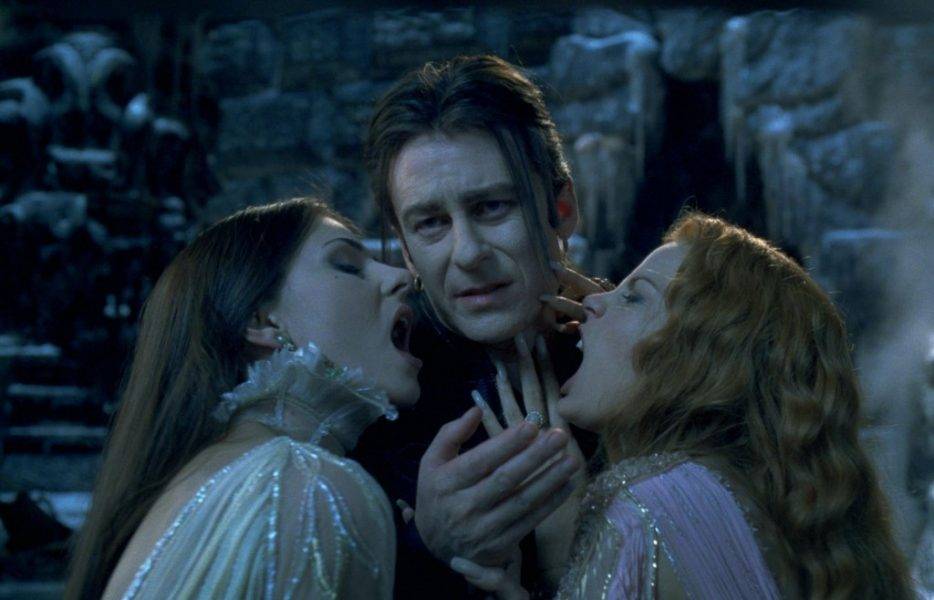 11 Best Vampire Shows on Netflix To Fulfil Your Vampire Fantasies
Bloodsuckers have long been a staple of the silver screen. All of these vampire characters shared some similarities, but they also had their own distinct personalities. Vampire movies were a huge hit back when they were still being released one after the other. However, they gradually achieved saturation and slowed down. Only vampire films with gleaming skin and excellent intentions are currently being released. What happened to traditional horror, I'm not sure. Vampires are no longer regarded seriously, just as zombies are no longer taken seriously after 'Warm Bodies.'
Vampires, on the other hand, are far from extinct. Of course, they don't exist in the real world, but I'm not talking about them being alive. I'm referring to the fact that they're still on the big screen. You may read it again if you want, but I'm telling you there's still hope because there are some fantastic TV shows out there about the Vampire Renaissance. The best part is that many of these television shows are available on Netflix. Below is a list of some of the best Netflix vampire shows. They may not be precisely like the traditional vampires, but they're still better than shiny tiny snowflakes. Here's a roundup of some of Netflix's best vampire shows that you can watch right now.
Castlevania (2017)

This anime is incredible, and it was inspired by a video game. The plot of this anime revolves around a battle between vicious creatures and a man who is the sole survivor of the Belmont Clan, a vampire-hunting clan. Dracula loses his sanity and releases bloodsucking monsters to wipe off humanity after his wife is burned alive for practicing witchcraft. That's where Trevor Belmont comes in as humanity's last hope, as he's the only one who can put an end to Dracula's madness. This show has the best representation of vampires, and others should watch and learn from it. However, given it is a whole slaughterhouse, the show may not be suitable for everyone.
From Dusk Till Dawn (2014)

From 2014 to 2016, this series aired for two years, with a total of 30 episodes. It depicts the narrative of a Ranger who, while hunting the Gecko brothers and their prisoners, gets caught in the center of a vampire-infested desert bar. When they begin to absorb the truth of their surroundings, they discover they are in the middle of a vampire conspiracy storm. The drama retells the plot of the classic film 'Dusk Till Dawn,' and does a decent job of staying true to the source material. Overall, it's a fantastic vampire show that you should not miss.
Hemlock Grove (2013)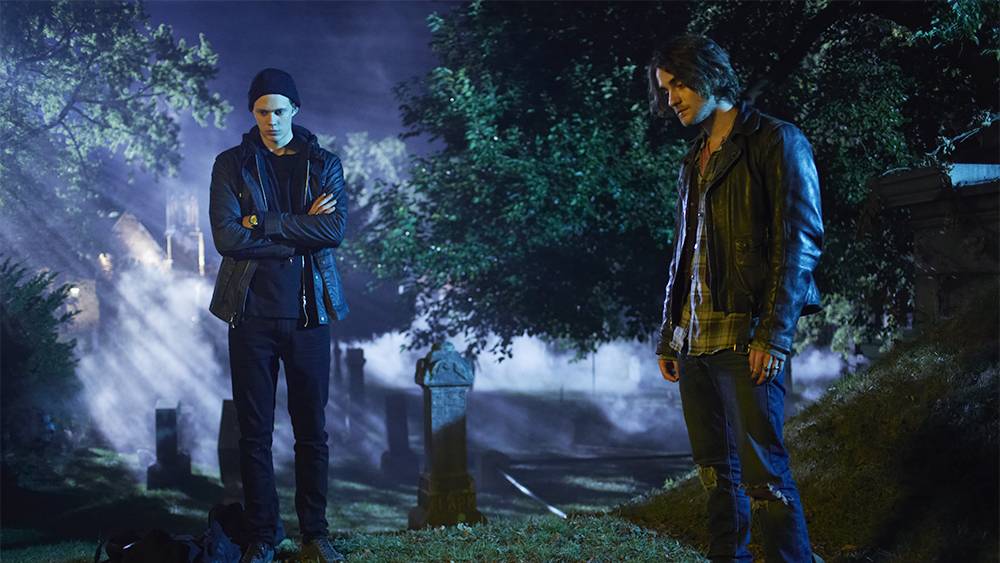 This show is getting creepier with each episode, so start watching it now if that's your thing. It is set in a small hamlet known as 'Hemlock Grove,' which is full with dark secrets and falsehoods. But then something happens that changes everything, revealing a deeper secret that the town had been keeping hidden all along. Evils that were hidden in plain sight now emerge from behind closed curtains, exposing everyone to the falsehood they had been living in up to this point. This show can be quite gruesome and gory at times, but for some strange reason, that is what makes it so captivating. If you're up for some bloodshed, you should absolutely give this one a shot. It's a fantastic show once you get used to its strangeness.
Hotel Transylvania: The Series (2017 – 2020)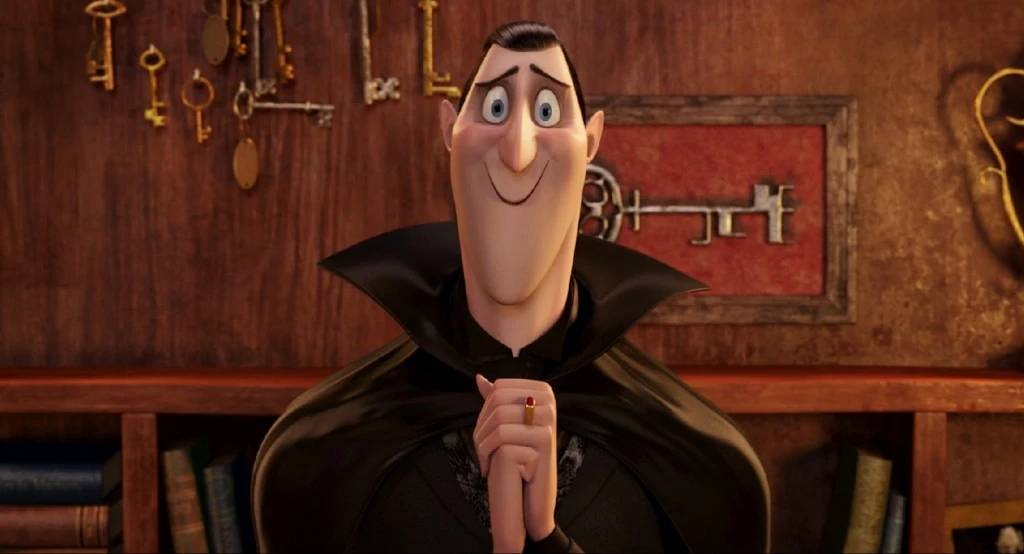 'Hotel Transylvania: The Series,' an animated comedic television show created by Mark Steinberg, is a prequel to the 2012 film of the same name. The story follows Mavis, who has taken over as the hotel's official in charge while his father is away at the Vampire Council. Mavis now wants to prove herself to her father with the help of her friends Hank N Stein, Pedro, and Wendy Blob. Unfortunately, the entrance of Aunt Lydia, who will not allow Mavis do as she pleases, puts a stop to all of her wild ideas.
Legacies (2018 -)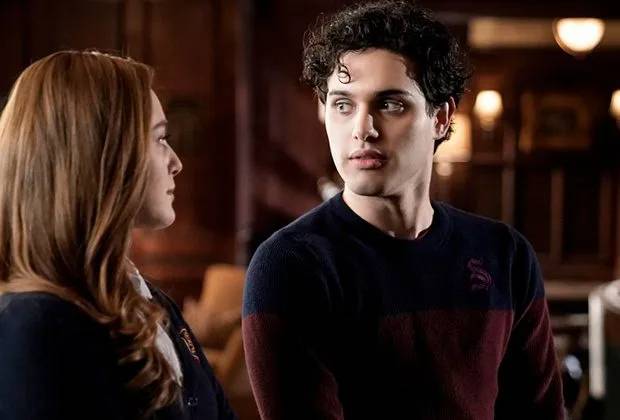 'Legacies,' a supernatural fantasy drama television series developed by Julie Plec, stars Danielle Rose Russell, Aria Shahghasemi, Kaylee Bryant, and Jenny Boyd. The Salvatore School for the Young and Gifted in Mystic Falls gives young werewolves, witches, and vampires an opportunity to control their wicked tendencies and become a better version of themselves, according to the program. Knowing that their foes can strike at any time, these mythological animals rely solely on stories and ancient mythology to train one-on-one battle so that they can stand a chance when they face their foes.
Sirius the Jaeger (2018)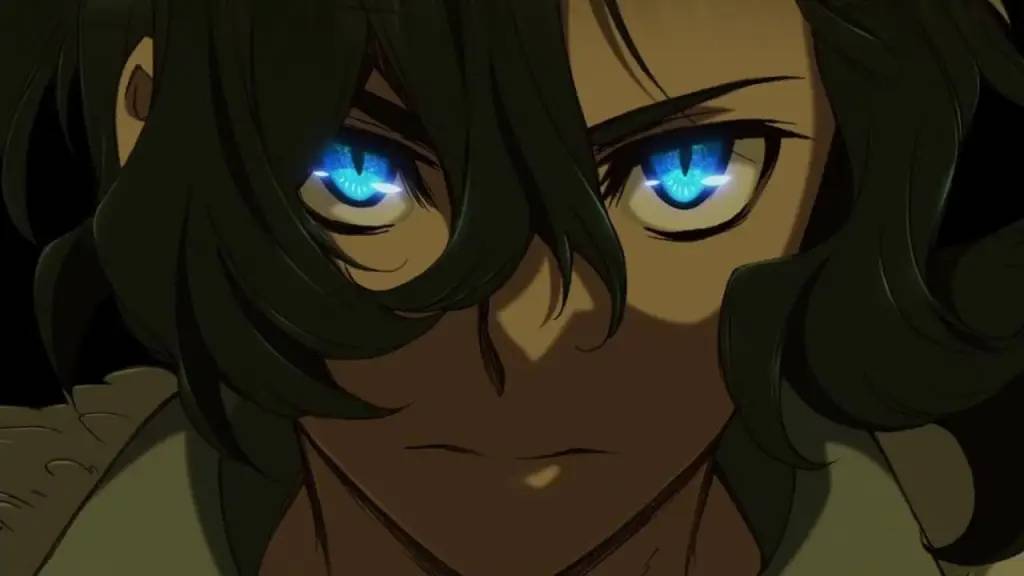 'Sirius the Jaeger,' produced by P.A.Works, is a supernatural thriller anime scripted by Keigo Koyanagi. It follows Yuliy "Yuriychka" Jirov, a young werewolf who has lost his home and loved ones to bloodthirsty vampires, prompting him to seek out and avenge them. Yuliy joins the Yaegers, vampire hunters, after the undead flee to Japan from China in the 1930s. When they arrive in East Asia, the stage is set for a full-fledged battle between the two factions, with the lives of many innocent people on the line.
The Originals (2013)

'The Originals' is a 'Vampire Diaries' spin-off that, at times, outperforms the original series. The plot follows the Mikaelson siblings from 'The Vampire Diaries,' who are referred to as the Originals on the program. The brothers relocate to New Orleans to combat a threat that includes their eldest brother, Klaus, who is expecting a half-breed child with his werewolf wife. To keep the infant safe, "the Originals" will have to battle a slew of evil forces who will do everything they can to damage the child. Our show is incredible, and it is without a doubt one of the greatest on this list. Vampire TV series are highly recommended for individuals who enjoy them.
The Vampire Diaries (2009)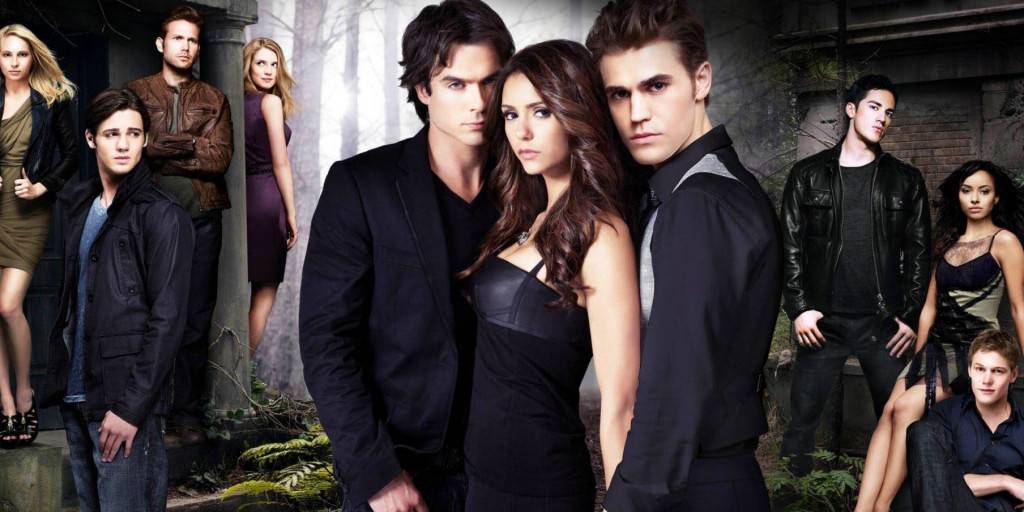 'The Vampire Diaries,' probably one of the most popular vampire dramas on the air, tells the narrative of Elena, a female who meets a guy named Stefan. Something definitely sparks between the two of them, but she soon discovers that Stefan and his brother Damon are somewhat unusual. They're both vampires, after all. The show spans eight seasons and features teen drama as well as supernatural vampire action and rivalry. The series is extremely famous for a reason, and it will undoubtedly hook you.
V Wars (2019)

'V Wars,' a science fiction horror streaming television series starring Ian Somerhalder, Adrian Holmes, and Laura Vandervoort, is based on Jonathan Maberry's comic book and anthology series of the same name. The show, which was produced by William Laurin and Glenn Davis, is about a vampire pandemic that threatens to pit humans against the undead in a full-fledged conflict. Climate change has liberated an ancient biological infectious pathogen from the ice, which is now turning people into vampires. As the crisis worsens, Dr. Luther Swann joins forces with his friend Michael Fayne to prevent the violence from worsening.
Vampires (2020)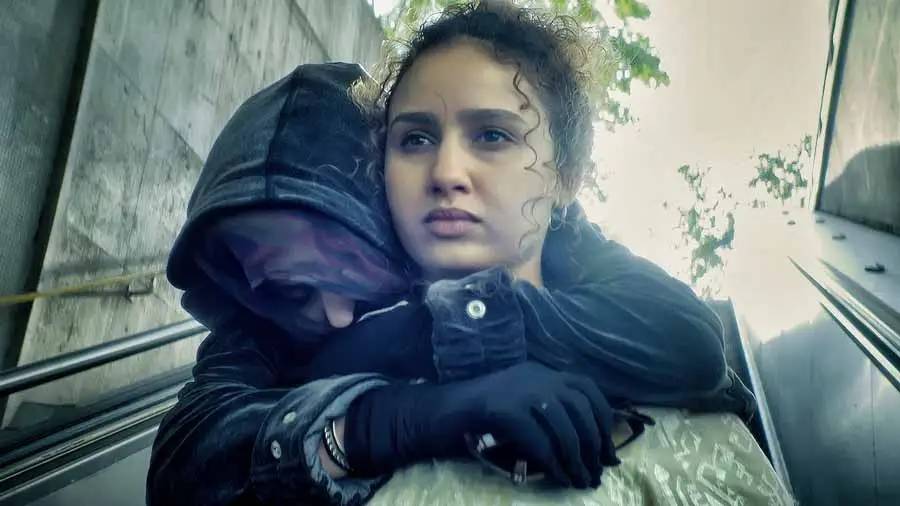 'Vampires,' a supernatural horror streaming television series created by Benjamin Dupas and Isaure Pisani-Ferry, stars Oulaya Amamra, Suzanne Clément, Aliocha Schneider, and Kate Moran. The story revolves around a half-human, half-vampire adolescent in Paris. The ignorant teen is forced to come to grips with her true identity as she comes to grasp her own powers while dealing with family strife. To make matters worse, the protagonist is approached by a secret vampire community just as she realizes the full scope of her abilities.
Van Helsing (2016)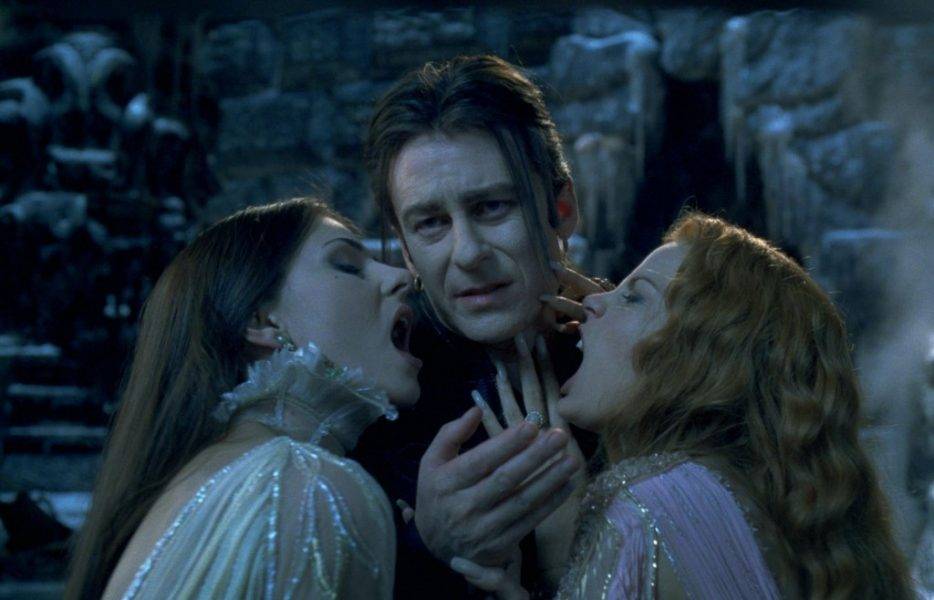 From the original Dracula novels, we've all heard about Abraham Van Helsing, the scientist and Dracula hunter. The story centres around his daughter, Vanessa Helsing, who is brought back to Earth only to discover that Vampires have taken over the planet, and she may be our final hope for restoring peace in a world where vicious creatures lurk in the shadows. This is a must-see for everyone who enjoys witnessing post-apocalyptic worlds. Just remember not to pass judgment on this one based on the first few episodes; it improves dramatically over time. Since its inception in 2016, the event has been a success, and it is hoped that it will continue to improve in the future.