8 Best Volleyball Anime Every Sports+Anime Fan Should Watch
Anime about sports has long been popular. They combine the adrenaline rush of sports with the entertainment value of anime. Today, we'll concentrate on one specific sport: volleyball. You might be shocked to learn that there have been a number of volleyball anime movies and series made over the years. Many of them failed to make an impression, but a few of them did. We're going to make a list of anime that put volleyball front and center. So, here's a rundown of the best volleyball anime ever created. Several of the top volleyball anime may be found on Crunchyroll, Netflix, or Hulu.
2.43: Seiin Koukou Danshi Volley-bu (2021)

Kimichika Haijima reunites with his boyhood friend Yuni Kuroba after returning to his hometown. He enrolls at Monshiro Middle School and immediately joins the volleyball team, where he discovers Yuni's athletic ability. Kimichika recruits Yuni and other boys to form a new squad, but the team falls under strain during the prefectural competition. The loss causes a split between the two boyhood friends, but it is short-lived as they work together to win the prefectural championship and represent their community in the Spring Tournament. Can these determined youngsters reach their lofty ambitions despite their terrible track record? On Funimation, you may see all of the episodes.
Ashita e Attack (1977)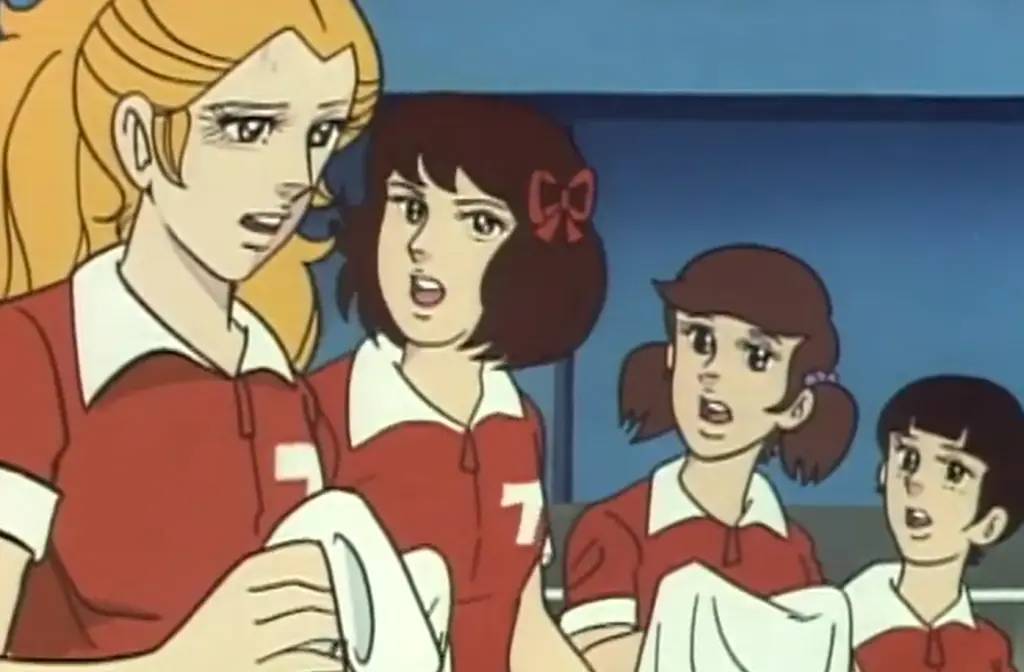 'Ashita e Attack,' which debuted in the late 1970s, is a classic sports anime that has stayed relevant decades after its debut. Surprisingly, the anime was developed to honor the 1976 Olympic gold medal-winning Japanese women's volleyball squad. Mimi Hijiiri is a regular kid who decides to resurrect her high school volleyball team after the unfortunate death of one of the team members. However, as they improve month after month, the adolescents hope to not only make it to the National High School Volleyball League, but also to win the championship. Will the girls be able to attain their elusive goal against several highly competitive and well-trained teams?
Attacker You! (1984 – 1985)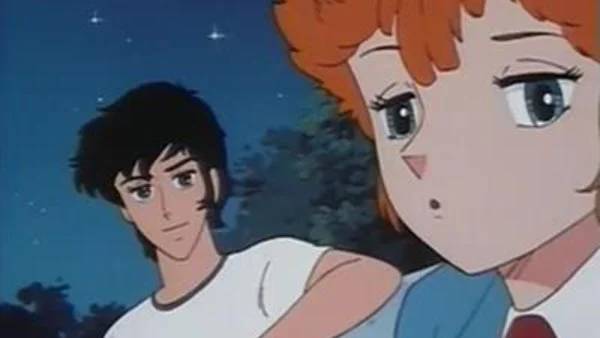 The anime follows You Hazuki, a 13-year-old junior high school girl who is a gifted athlete who wishes to represent Japan at the 1988 Seoul Olympics. She joins her school's girls' volleyball team in order to pursue her aspirations, and thanks to her exceptional talent, she quickly rises to the top of the team. Unfortunately, her journey to Seoul is not without its difficulties, as she must overcome a number of obstacles along the way, including familial issues and tough competition from other players who are just as competitive as she is. Can You keep her ambitions alive and work in the right path as she navigates her life as an ordinary teenager?
Haikyuu!! (2014 – 2020)

'Haikyuu!!' is one of the most well-known sports anime series of all time, and it is also the best volleyball anime ever produced. After seeing a volleyball ace in action, Shouyou Hinata, a middle schooler, decides to restart his school's volleyball squad. When the squad gets to the competition and plays their first match, though, things start to fall apart. They are viciously defeated by their opponents, with Tobio Kageyama, commonly known as the 'King of the Court,' scoring the majority of the points.
Shouyou joins the volleyball squad at Karasuno High School after graduating from middle school. However, he discovers that his former adversary Tobiyo has joined his team. Though Hinata possesses strong jumping ability, his tiny stature makes it difficult for him to find a team role that suits him. Furthermore, it becomes out that Kageyama has his own issues. As the novel progresses, the teenagers learn to work together, and Shouyou improves one step at a time. But will he be able to realize his aspirations? You may watch the anime online here.
Harukana Receive (2018)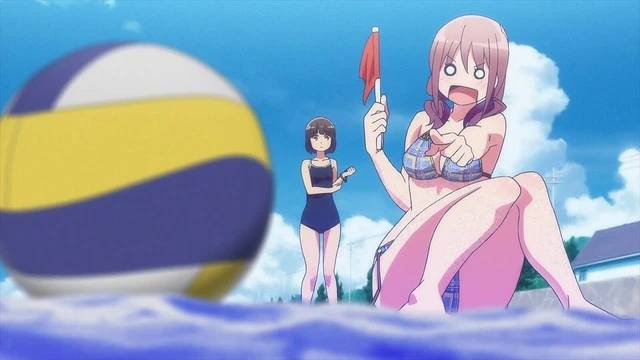 'Haruka Oozora and Kanata Higa' is a recent sports anime about two teens named Haruka Oozora and Kanata Higa. The former knows nothing about beach volleyball and has never been interested in learning more about it. She witnesses a few girls playing the game one day while walking on the beach. She makes the intuitive decision to attempt the sport and has a blast. When a girl named Narumi sees Kanata approaching the court, she becomes immediately competitive and tries to have a match, which she sadly loses horribly.
Haruka later discovers that Narumi and Kanta used to be a beach volleyball duo, but that Kanta's low stature posed problems for Narumi, prompting the former to retire. Haruka doesn't have much time to perfect the game before the junior tournament in a few weeks, so she can play with Kanata and help her overcome her fears over her low stature. Funimation has the anime available for streaming.
Kougyou Aika Volley Boys (1997)

'Kougyou Aika Volley Boys,' based on Murata Hiroyuki's manga series of the same name, is a sports OVA that tells a comical narrative about misunderstanding and making the most of one's opportunities. The Kudo High School's wicked adolescent boys devise a clever scheme to gain more ladies to talk to them. They join the girls' volleyball team in the hopes that the girls may ultimately join if the sport becomes popular enough. However, the adolescents are forced to reevaluate their intentions when they discover that the team that year has no girls at all. The comedic drama that unfolds is wonderful to see, and you should absolutely check out 'Kougyou Aika Volley Boys.'
Shoujo Fight: Norainu-tachi no Odekake (2009)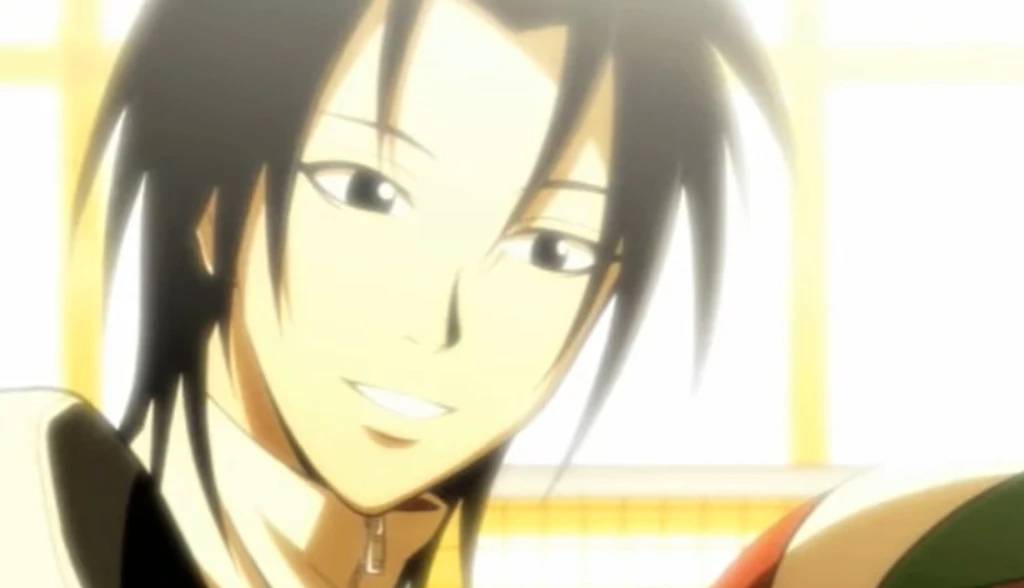 'Shoujo Fight: Norainu-tachi no Odekake' is an original volleyball video animation. It's only 30 minutes long, so if you enjoy volleyball and want to watch a brief anime about it, this is the one to watch. The anime isn't perfect, and you won't feel particularly close to the characters, but there is some excellent volleyball action to keep you entertained. The show follows Neri Ooishi, a high school volleyball star who appears to have a bright future ahead of her. She was the captain of her primary school team and guided her teammates to victory in the national competition. Despite her achievements, she is now withdrawing from the sport and attempting to conceal her talent. Are you curious as to what's preventing her from following her heart and pursuing her dreams? Then 'Shoujo Fight: Norainu-tachi no Odekake' is a must-see.
Zoku Attacker You! Kin Medal e no Michi (2008)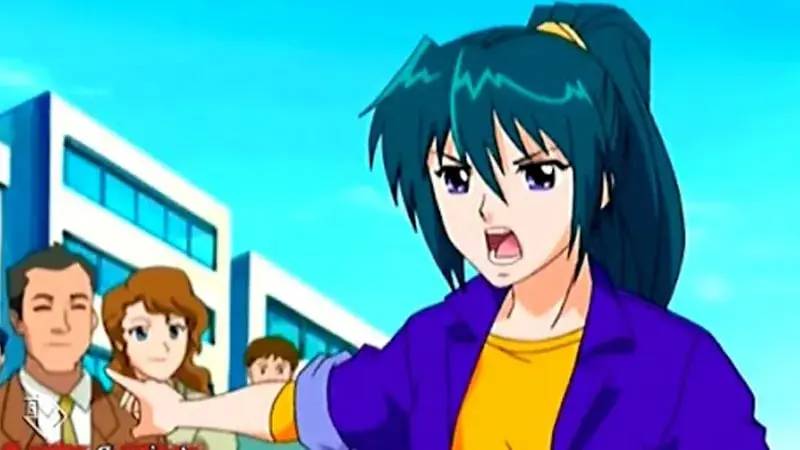 'Zoku Attacker You! Kin Medal e no Michi' is a sports anime that tells an inspirational story about overcoming obstacles and pursuing one's aspirations. The show revolves around a group of youngsters who have a burning desire to be the best in the world. While their objectives are clear, they confront significant obstacles along the road, as failure could result in their dismissal. To make matters worse, while working toward their illusive goal, the team must deal with various familial and ordinary adolescent concerns.